THIS WEEK IN MIDWEEK UPDATE

Plan Your Weekend……..Forthcoming Events

Aviation News………. Worldwide Incidents and Accidents

This Week in Aviation History………Advertising Rate Card





Today we discuss aircraft assessing with Paul Leaker. Paul is a Senior Certified Aircraft Appraiser (USPAP), an Approved IOSA Auditor (MBA USA), a Member National Aircraft Appraisers Association USA, a NAAA Certified Aircraft Buyers Agent and a SACAA Certified Class 2 Test Pilot
To listen to a recording of the live broadcast click on the link
www.debela.co.za/aviation-radio-show




1: EAA Chapter 322 meeting. Dicky Fritz Moth Hall Edenvale. Contact
editor@afskies.co.za
4: SAAF Museum AFB Zwartkop open practise day
4: Durban Wings Club Fun Rally. Virginia Airport.
CANCELLED
Contact: Mary de Klerk
maryd@expandingbranding.co.za

MARCH



10 - 12: The Aero Club Air Week Parys. Website:
www.aeroclub.org.za
Contact Sandra Strydom Tel: 011 082 1100 E-mail:
office@aeroclub.org.za
11-12: Ficksburg RC Club Fly and Braai. Contact Johan 0835785321or
johan.vangreunen@dcs.gov.za
17-19 March SA Navy Festival, Simonstown.
3rd Saturday of every month. Microland. Bring and braai. Fires and bykos provided. Fires start from 09h30. Contact person: Nick Swardt 082 441 8011 or Alan Hussey 072 82 2341
30-9 April: Entry for the 2017 Stars of Sandstone Festival is available from Leigh Sanders who can be contacted on +27 79 327 7649 or e-mail
leighs@sandstone.co.za
- or see details at
www.sandstone-estates.com
30-1 April: National Rally Flying Championships. Brits Air Field. Contact Frank Eckard e-mail:
frank.eckard@mweb.co.za
cell: 083 269 1516
31-1 April: Wings and Wheels Festival. Utenhage Airfield. Contact Lourens Kruger E-mail:
imk@telkomsa.net
Cell 082 320 2615
APRIL



1: EAA Chapter 322 meeting. Dicky Fritz Moth Hall Edenvale. Contact Contact
editor@afskies.co.za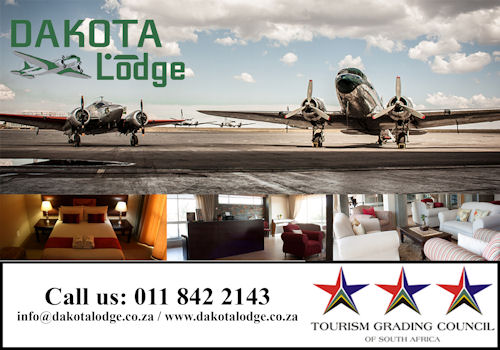 1-2: SAC North West regionals Klerksdorp. Contact Annie Boon e-mail:
chunge@mweb.co.za
4: SAAF Museum AFB Zwartkop open practise day
6: Aero Club of South Africa Annual General meeting. Contact
office@aeroclub.org.za
7: TMG, LSA and Glider fly in Brits Airfield. Contact
mandy@airplay.co.ca
or
daniel.ralefeta@gmail.com
13: SAPFA Sheila Taylor Fun Rally, Krugersdorp, Jack Taylor Airfield. Frank Eckard E-mail:
frank.eckard@mweb.co.za
20 -23: AERO Friedrichshafen - Germany Website:
www.aero-expo.com
3rd Saturday of every month. Microland. Bring and braai. Fires and bykos provided. Fires start from 09h30. Contact person: Nick Swardt 082 441 8011 or Alan Hussey 072 82 2341
28- 30: Thaba Nchu Airshow. Christiaan Moriaana. 012 543 1736
26 -1 May: SA National Sky Diving Championships. Rustenburg Skydiving Club
MAY


1: EAA Chapter 322 meeting. Dicky Fritz Moth Hall Edenvale. Contact:
editor@afskies.co.za
4: SAAF Museum AFB Zwartkop open practise day
5-6: Battlefields' Sports Resorts' annual fly in. Dundee KZN. Contact Dave O' Halloran e-mail
gm@battlefieldslodge.co.za
6: SAAF Museum Airshow AFB Zwartkop. Contact Tel: 012 351 2290
12 - 13: Lowveld airshow. Nelspruit Airfield. Tel: 013 741 6412 Contact Willemien Hodgkinson e-mail:
willemien.hodgkinson@kishugu.com
20-21: SAC KZN regionals. Ladysmith. Contact Annie Boon e-mail:
chunge@mweb.co.za
3rd Saturday of every month. Microland. Bring and braai. Fires and bykos provided. Fires start from 09h30. Contact person: Nick Swardt 082 441 8011 or Alan Hussey 072 82 2341
26-28: SAPFA President's Trophy Air Race. Springs Aero Club. Website:
www.sapfa.org.za
E-mail:
Race@sapfa.org.za
. Race director Robin Spencer-Scarr
: robin@stylegroup.com.au
ot Contact Robbie Myburgh e-mail:
roblena@mweb.co.za
Cell: 083 377 0925
27-28: Wings Park Annual Airfest Fly in. All aircraft welcome. Great fun filled weekend with some of the coolest planes and pilots around. Avgas and Mogas available. Jet A1 on request. Safe parking with kilometer long grass runway. Contact Rob Williamson Cell: 082 574 9034 E-mail:
rwhw@iafrica.com
27: Botswana International airshow. Matsieng Airfield (FBMA). Contact Guillaume Knipe E-mail:
Gknipe@work.co.bw
Cell +267 71300646



SUN FLYER TO BENEFIT FROM PART 23 REFORM

Photo and video © Aero Electrical Sun Flyer




The recent release of the revised Part 23 airworthiness standards for the Federation Aviation Regulations (FAR) will significantly streamline the process of certifying the "Sun Flyer," the company developing the electric flight trainer announced.

The Federal Aviation Administration (FAA) released a final rule in mid-December 2016 for the new Part 23, which enables a more efficient certification process for general aviation aircraft with innovative technologies, such as electric-powered Sun Flyer. The rules also include provisions for electric propulsion.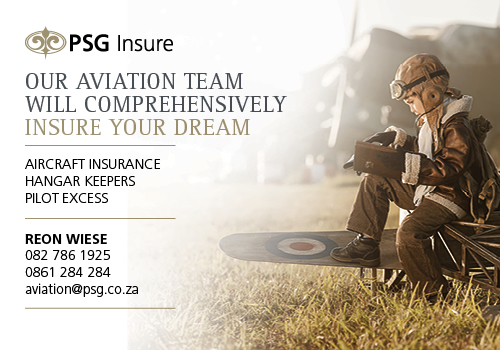 "We are extremely pleased with the outcome of the reform efforts," said George Bye, CEO of Aero Electric Aircraft Corp., Sun Flyer's developer. "We extend our sincere thanks and gratitude to the FAA for incorporating so many of the recommendations made by GAMA, AOPA, EAA and those in our industry who are working tirelessly to revitalize general aviation."
Power-on tests commenced on the prototype Sun Flyer late last year, and nearly 100 customer deposits and options for deposits have been received. The 2-seat flight trainer is intended to be the first FAA-certified, U.S.-sponsored, practical, all-electric airplane to serve the flight training and general aviation markets. It features a remarkably low operating cost; low aircraft unit cost, low noise and the elimination of CO2 exhaust pollutants.
John Knudsen, AEAC Executive Vice President and former FAA Attorney, echoed Bye's enthusiasm for the new rule, calling the revised Part 23 standards a game-changer. "This is probably one of the best rule re-writes I have ever seen the FAA do by taking out extraneous requirements for small airplanes," he said. "It is truly a substantial improvement."
2016 A RECORD YEAR OF GROWTH AND EXPANSION FOR CIRRUS AIRCRAFT



Photo and Video © Cirrus

Cirrus Aircraft announced today that new customer aircraft deliveries of its SR line of aircraft, the world's best-selling high-performance piston airplane, reached a recent multi-year high of 317 units for 2016. Further highlighting the year were initial customer deliveries of the world's first single-engine Personal Jet, the Cirrus Vision® Jet, as three units were delivered to customers in the U.S.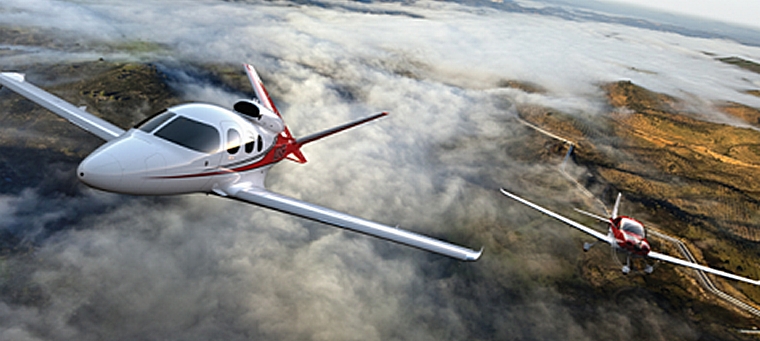 Total new aircraft deliveries in 2016 mark the third consecutive year that Cirrus has delivered more than 300 units and highlights steady growth over the past eight years - an increase of almost 20% since 2009. The record performance propelled Cirrus to a global fleet of more than 6,500 SR series aircraft in over 60 countries. In addition to the strong delivery performance and product line expansion, Cirrus capped off the record-setting year by launching the all new G6 SR22T, SR22 and SR20 product line, opening the Vision Centre™ - the reimagined Cirrus Aircraft Customer Experience Centre - in Knoxville, TN, expanding Duluth manufacturing operations, providing technologically advanced aircraft to global training fleets, and receiving the Joseph T. Nall Safety Award from the Aircraft Owners and Pilots Association (AOPA).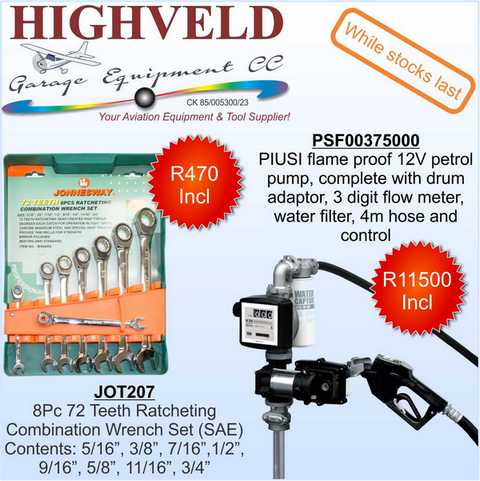 Cirrus Aircraft CEO, Co-Founder and National Aviation Hall of Fame Member Dale Klapmeier noted the importance of the last twelve months to the enterprise, "We will look back on 2016 for years to come and recognize it as a time that changed the trajectory of the company. To have achieved any one of our 2016 accomplishments is certainly impactful; but taken altogether; our performance last year truly speaks to the capability of our team and our commitment to customers, owners and operators of Cirrus aircraft around the world."
The Vision Jet Arrives

Cirrus ushered in a new era in personal transportation in 2016 when the world's first single-engine Personal Jet - the Vision Jet - was certified by the FAA in October. The spacious, technologically-advanced, pilot and passenger-friendly Personal Jet revealed to the world an all-new category of aircraft and began revolutionizing regional transportation as soon as Vision Jets started entering the hands of customers in December. The first delivery took place at the brand new 68,000 sq. ft. Finishing Center in Duluth, MN, in front of over 1,000 Cirrus employees and their families, customers, partners and national, state and local dignitaries. More than 600 Vision Jet production position holders are eagerly awaiting their turn to join the Vision Jet revolution.
Cirrus G6: The Smartest, Safest, Most Connected High-Performance Piston Ever

True to its core value of relentless innovation, Cirrus yet again changed the customer experience value proposition in the high-performance piston market by introducing the all-new G6 - the smartest, safest and most advanced models ever of the best-selling SR22T, SR22 and SR20 airplanes. The enhanced SR series includes the ultra-high speed Cirrus Perspective+™ by Garmin® flight deck, luxury automotive-inspired Cirrus Spectra™ wingtip lighting, premium cockpit connectivity solutions and more. The improved SR20 now comes equipped with a modernized Lycoming IO-390, 215HP powerplant. This four-cylinder G6 SR20 creates an enhanced ownership experience as it increases power while, through a collection of additional enhancements, also increasing useful load by up to 150lbs (68kg). The sixth-generation Cirrus began delivering in January 2017.
CENTURY AVIONICS GARMIN SEMINAR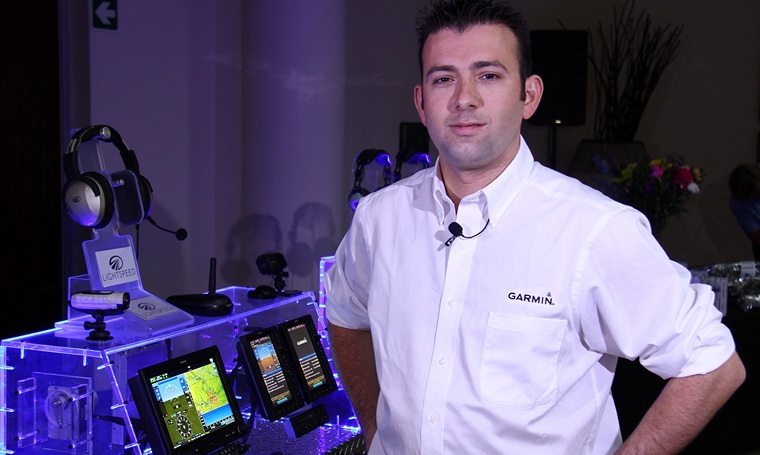 Romain Spadiny


On 21 February 2017 Centaury hosted a seminar attended by members of the Aviation Industry and Media at Maropeng. Romain Spadiny, Garmin's Regional Aviation Sales manager for Western Europe, the Middle East and Africa introduced the company's newest products including the G3X Touch electronic flight display system specifically designed for experimental/amateur built and light sport aircraft.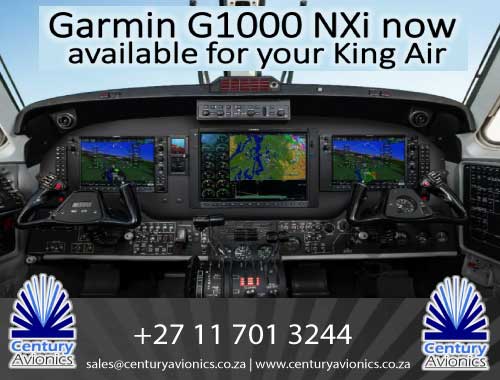 Garmin also donated two Aera 660touchscreen portable GPS' to the Flying for Rhino and Conservation Trust. The trust, a registered Non Profit Organization, was formed in response to the poaching crisis. Their mission is to combat poachers by providing free air support to reserves that harbour rhino and/or endangered species.
Century Avionics, the largest privately owned Avionics Facility in Southern Africa, was formed in 1978, and we have been based at Lanseria International Airport, Hangar M1, since then. The company is owned by Morné Cilliers, Marc Robinson and Carin van Zyl. Collectively the three members have over 70 years of general aviation avionics experience in their respective fields of expertise of which 35 years have been as managers at Century Avionics. Century Avionics operate under the South African Aircraft Maintenance Organisation License AMO 3 and supply products to a network of dealers covering South Africa, Namibia, Zambia, Zimbabwe, Botswana, Mozambique, Lesotho and Swaziland.
Garmin Ltd. (shortened to Garmin and formerly known as ProNav) is an American multinational technology company founded by Gary Burrell and Min Kao in 1989 from Lenexa, Kansas. The company is known for its specialization in GPS technology development for its use in automotive, aviation, marine, outdoor, and sport activities and utilities.[4] Due to their development in wearable technology, they have also been competing with activity tracker and smartwatch consumer developers such as Fitbit and Apple.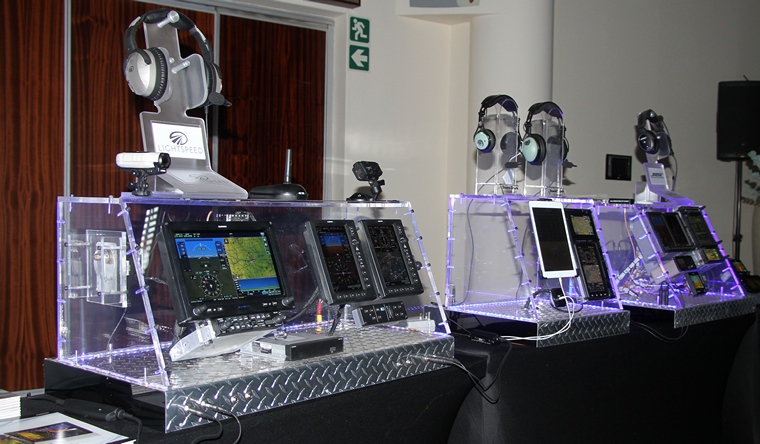 By 1995, Garmin's sales had reached $105 million, and it had achieved a profit of $23 million. By 1999, sales had reached $233 million and a profit of $64 million. Garmin reported 2006 total revenue of $1.77 billion, up 73% from $1.03 billion in 2005.
THE 2017 LEGEND CUB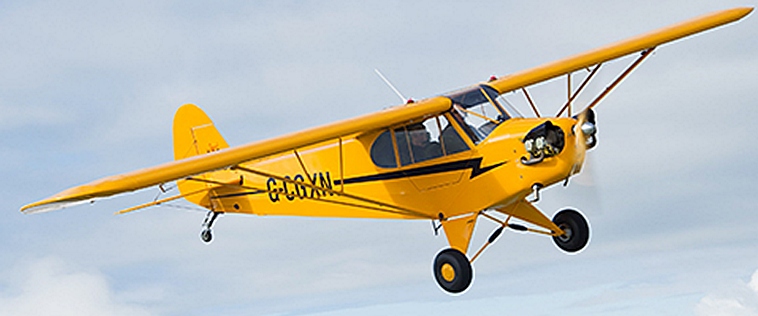 Photo © Legend Cub


"The Legend Cub is a superb recreational aircraft. As cross-country flyer, it's a vehicle for creating lifelong memories." Such was the sentiment ten years ago as the Legend Cub burst onto the scene. For decades the original Piper Cub had enthralled pilots and passengers. Then a modern rebirth of the form arrived as the Legend Cub. Today, hundreds of flyers are creating their very own lifelong memories in Legend Cubs.
There's a salient shortlist of reasons for flying a Legend Cub, and they bear repeating. For many, flying is a thing of dreams while for others it's all about the freedom. Books tell of action, adventure and bravery in flying. The Legend Cub allows us these experiences quintessentially in its fitness to purpose.
Each Legend Cub is built to order and built to last. Starting today, American Legend Aircraft Company announces a limited number of delivery slots will be available for its 2017 Legend Cub. Typically operating on a 90-day delivery schedule, factory production of new aircraft is confined by two things: talent and the clock.
Some lucky customers will take delivery of their new Legend Cub at the height of this year's flying season. To fulfill your dream and embark on your next memorable experience, ensure your Legend Cub delivery today.
SECOND LOCKHEED MARTIN T-50A TAKES FLIGHT IN GREENVILLE, SOUTH CAROLINA

Photo and video © Lockheed Martin

Two Lockheed Martin (NYSE: LMT) T-50A aircraft are now soaring together in the skies over Greenville, South Carolina. The inaugural 20 February flight of the second production-ready T-50A from Lockheed Martin's Advanced Pilot Training (APT) operations centre in Greenville further demonstrates the company's established, lowest-risk offering in the U.S. Air Force's T-X competition.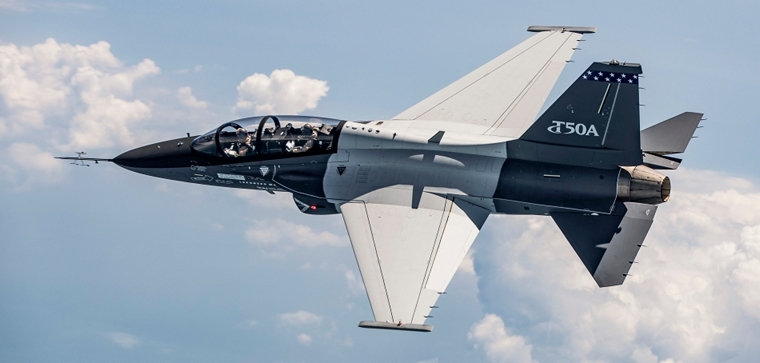 In February 2016, Lockheed Martin announced its plan to offer the T-50A in the APT competition and build the aircraft at a final assembly and checkout (FACO) facility in Greenville. Lockheed Martin formally unveiled its T-50A FACO and operations centre in August 2016.
The T-50A is ready on day one of contract award and is purpose-built around 5th Generation thinking. It will train the F-22 Raptor and F-35 Lightning II pilots of tomorrow, as well as pilots for frontline 4th Generation aircraft. The low risk T-50A builds upon the proven heritage of the T-50 with more than 150 T-50s flying today - 200,000 flight hours and counting - and more than 1,800 pilots who have trained in this aircraft.
Lockheed Martin's accompanying T-50A Ground-Based Training System features innovative technologies that deliver an immersive, synchronized ground-based training platform. The T-50A team also brings extensive experience in world-class, worldwide logistics support.
MD HELICOPTERS CELEBRATES THE INTRODUCTION OF FIVE MD 902 EXPLORERS TO THE HUNGARIAN NATIONAL POLICE AIR SUPPORT FLEET



Photo © MD Helicopters

In late January, MD Helicopters, Inc. (MDHI) and the Hungarian National Police celebrated the addition of five (5) MD902 Explorer helicopters to their fleet at Liszt Ferenc Airport in Budapest. The five MD 902s join a historically robust air support unit that also includes three (3) MD 500E helicopters. The MD902s have been acquired to replace an aging Mi-2 fleet.
With this acquisition, the Hungarian National Police become one of the largest fleet operators of MD-brand aircraft in Eastern Europe.
The Hungarian National Police began flying the MD 500E in 1986. The National Police air support unit plays an integral role in the effective execution of Hungary's national security needs; helping police to secure borders and providing ground and air support whenever and wherever necessary.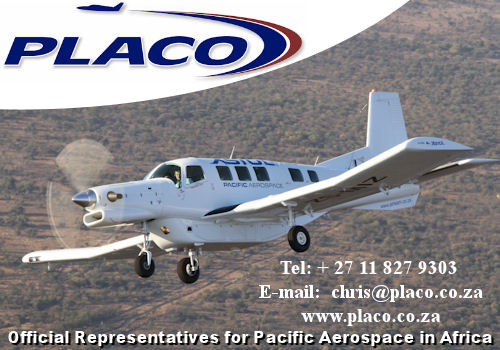 The Hungarian National Police MD 902s are equipped for Night vision, 3-axis auto pilot, TCAS, digital video, high performance surveillance equipment, and cargo hooks permitting 3,000 lbs. of external load operations. Powered by two Pratt and Whitney Canada PW207E engines, the MD 902 features a fully articulated main rotor system, bearingless composite flex beams and rotor hub. Anti-torque control is provided by the patented NOTAR® system that reduces pilot workload and external noise levels, and significantly improves safety in confined areas and on offshore platforms.
"Like the MD 500E, the MD 902 is deeply rooted in a commitment to safety, reliability, and superior performance," Schaffer concludes. "The MD 902 truly does set the standard for affordability, dependability and safety for light and medium-twin engine helicopters. We congratulate the Hungary National Police on their newest additions, and are excited to know our aircraft will play an ongoing role in the Country's security and safety."
DJI'S MATRICE 200 SERIES BUILT TO ENDURE ENGINEERED TO ADAPT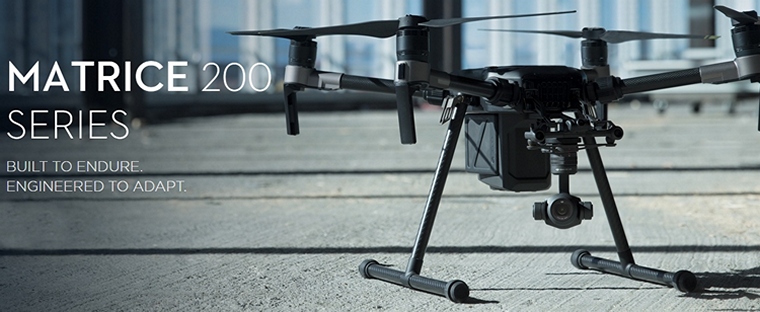 Photo © DJI

DJI's Matrice 200 is clearly designed for flights in the rugged outdoors. Its high-performance motors paired with 17-inch propellers ensure stable flight in strong winds whilst while an enclosed design ensures weather and water resistance, so you can fly in a wide range of environments. The new dual-battery power system automatically heats batteries when flying in sub-zero temperatures,
With a 7 km operation range, 38 min flight time, IP43 level ingress protection and 2 KG max payload capacity the M200 Series drones fold down in a snap and unfold just as quickly. Gimbal mounting plates and aircraft arms stay mounted during transportation so that you're ready to fly within minutes.
With improved reliability and precisions, inspectors are empowered to visualize extensive powerline networks with unparalleled detail despite adverse conditions. Equipped with both an aerial zoom and thermal camera, first responders can now quickly locate missing people in remote areas and plan the safest approach path. With a top-mounted gimbal pilots can fully inspect bridges, allowing teams to adequately plan maintenance schedules for improved public safety and minimized costs.

USA: Law suit against van's aircraft dismissed. Van's Aircraft and others were named as defendants in a lawsuit related to a tragic RV-10 accident that occurred near the Oregon coast in May, 2014. The NTSB investigated the accident and concluded that the probable cause of the accident was: " A total loss of engine power due to fuel starvation because of a blocked fuel line that resulted from the pilot's improper maintenance practices and the pilot's subsequent failure to maintain adequate airspeed while attempting a forced landing, which led to the airplane exceeding its critical angle-of-attack and experiencing an aerodynamic stall. "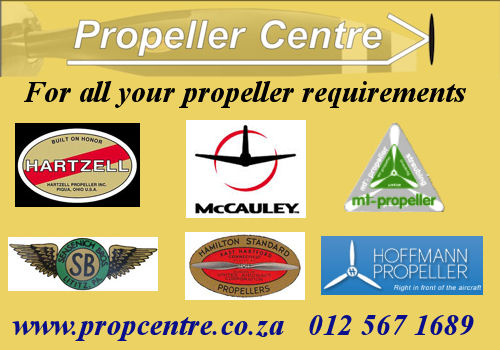 Sweden, Gothenburg: A KLM Boeing 737-700on a flight from Gothenburg (Sweden) to Amsterdam (Netherlands), was climbing out of Gothenburg's runway 03 when the crew stopped the climb at 4000 feet due to an abnormal gear indication following gear retraction. The aircraft entered a hold and returned to Gothenburg for a safe landing on runway 03 about 25 minutes after departure.
Russia, Novy Urengoy: A Saratov Airlines Yakovlev Yak-42Don a flight from Novy Urengoy to Ufa (Russia) with 50 passengers and 7 crew landed on Ufa's during a severe snowstorm, but was unable to stop on the runway and overran the end of the runway by about 27 meters. There were no injuries, the aircraft sustained minor if any damage.
USA, Orlando: A Brevard County pilot has been accused of drunkenly flying a Boeing 747 overseas while working for a U.S. armed forces subcontractor. Daniel R. Criss, who was working as a pilot for armed forces subcontractor Kalitta Air, was charged Wednesday in Orlando federal court with flying the jet between Osan Air Base in South Korea and Yakota Air Base in Japan while drunk. His blood-alcohol concentration at the time exceeded the .10 percent limit allowed by federal law.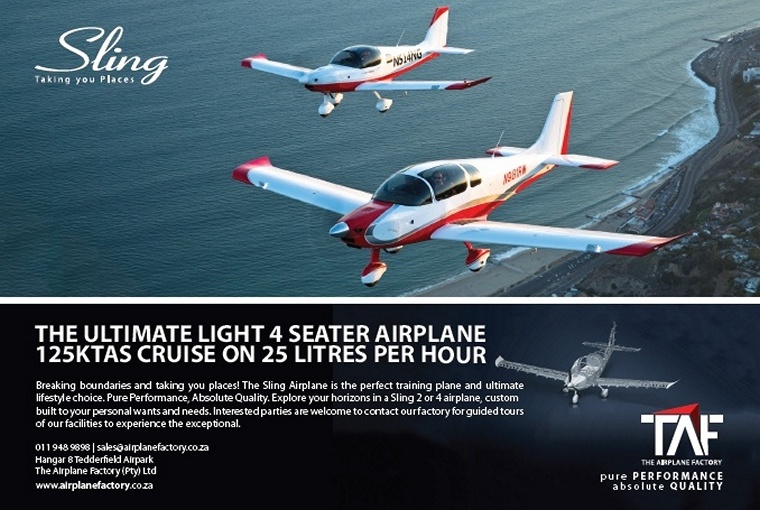 7 MARCH 1961

The # 2 North America X-15 became the first manned aircraft to exceed Mach 4 when pilot Capt. Robert M. White reached a speed of 2,905 mph which, at the altitude of 77,450 ft, he achieved Mach 4.43.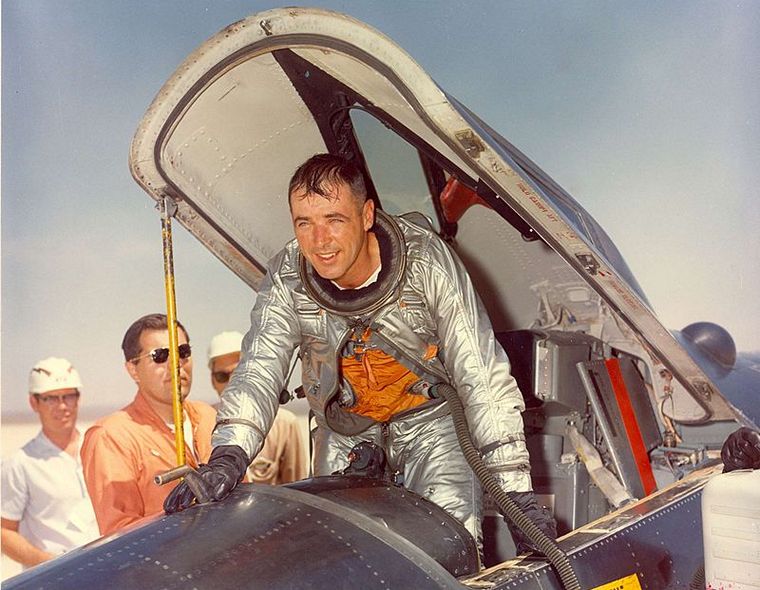 Major General Robert Michael "Bob" White


Major General Robert Michael "Bob" White (6 July 1924 - 17 March 2010) entered active military service in November 1942 as an aviation cadet in the United States Army Air Forces, and received his pilot wings and commission as a Second Lieutenant in February 1944.
During World War II he flew P-51 Mustangs from July 1944 until February 1945 when he was shot down over Germany on his 52nd combat mission. He was captured and remained a prisoner of war until his release in April 1945. He then returned to the United States, left active duty in December 1945.
White attended the U.S. Air Force's Experimental Test Pilot School at Edwards Air Force Base, California, and became a test pilot, flying advanced models such as the F-86 Sabre, F-89 Scorpion, the new F-102 Delta Dagger, the F-104 Starfighter and the F-105 Thunderchief. He was promoted to Deputy Chief of the Flight Test Operations Division, later becoming Assistant Chief of the Manned Spacecraft Operations Branch.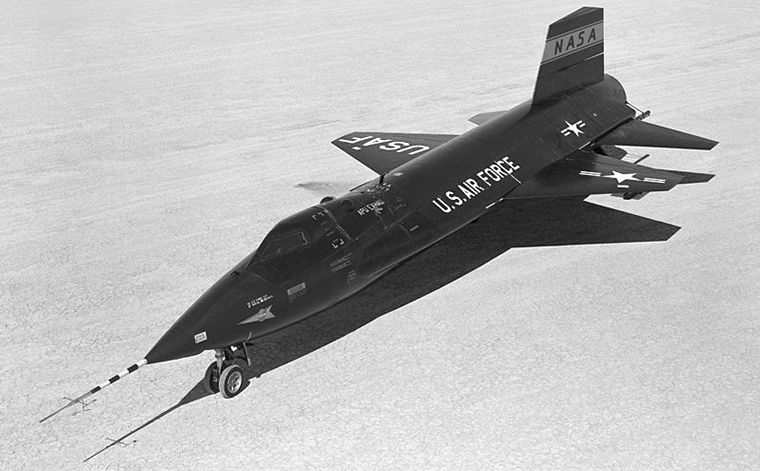 X-15. Photo NASA commons.wikimedia.org


The North American X-15 was operated by the United States Air Force and the National Aeronautics and Space Administration as part of the X-plane series of experimental aircraft. The X-15 was a hypersonic rocket-powered aircraft based on a concept study by Walter Dornberger for the National Advisory Committee for Aeronautics (NACA) for a hypersonic research aircraft. Designed to be carried aloft and drop launched at an altitude of about 8.5 miles (13.7 km) and a speed of about 500 miles per hour (805 km/h from under the wing of a NASA B-52 mother ship. The X-15 was built by two manufacturers: North American Aviation was contracted for the airframe in November 1955, and Reaction Motors was contracted for building the engines in 1956.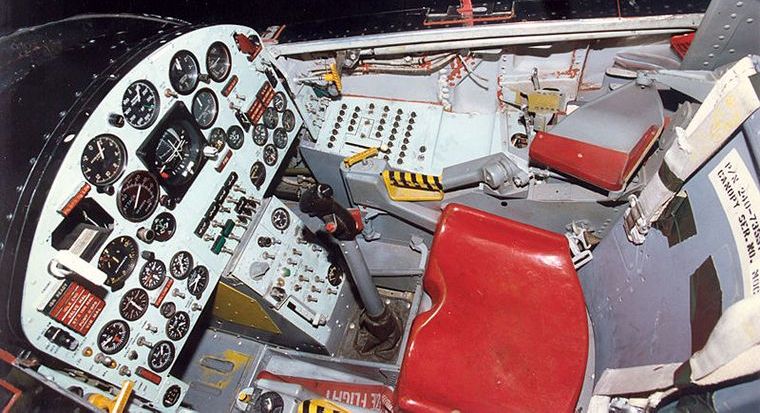 X-15 cockpit Photo commons.wikimedia.org


During the X-15 program, 13 flights by eight pilots met the Air Force spaceflight criterion by exceeding the altitude of 50 miles (80 km), thus qualifying these pilots as being astronauts. The Air Force pilots qualified for astronaut wings immediately, while the civilian pilots were eventually awarded NASA astronaut wings in 2005, 35 years after the last X-15 flight.
White was designated the Air Force's primary pilot for the North American X-15 program in 1958. While the new plane was undergoing its initial tests, he attended the Air Command and Staff College at Maxwell Air Force Base, Alabama, graduating in 1959. He made his first test flight of the X-15 on April 15, 1960, when the aircraft was fitted with two interim, 16,000 lbf (71 kN) thrust rocket engines. Four months later he flew to an altitude of 136,000 ft (41.5 km), above Rogers Dry Lake. White would have participated in the Air Force's Man in Space Soonest program, had it come to fruition.

X-15 launched. Photo NASA


In February 1961, White unofficially set a new air speed record when he flew the X-15 at a speed of 2,275 mph (3,660 km/h), following the installation of a 57,000 lbf (254 kN) thrust XLR-99 engine. White was the first human to fly an aircraft at Mach 4 and later Mach 5 over the next eight months.



For a free no obligations quote email sales@pilotspost.com