THIS WEEK IN MIDWEEK UPDATE

Notice Board…….Plan Your Weekend……..Forthcoming Events

Aviation News………. Worldwide Incidents and Accidents

This Week in Aviation History………Advertising Rate Card





Des interviews Pilot's Post's Wille Bodenstein. To listen to a recording of the live broadcast click on the link
www.debela.co.za/aviation-radio-show



Entries for the 2017 President's Trophy Air Race opened on the 1st of March 2017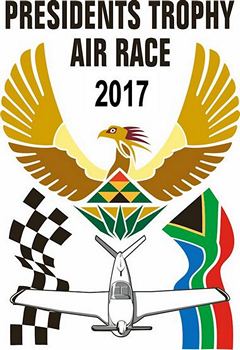 PTAR2016 Entrants (Already a Racer)
If you competed in the 2016 Air Race you will receive a link to your personalised entry form. Please edit the information for the Pilot, Navigator and Aircraft and submit the information.
If you have not received the email then please drop us a mail to
race@sapfa.co.za
and we will send you the link.
Please note you cannot change crew or aircraft in the form you must contact us (
race@sapfa.co.za
) as we must do that for you.
New Entrants (First Time Racer)

Please click
http://sapfa.co.za/index.php/component/competition/?view=pilot
or Click on the image below and enter all the information.
We will then send you the link to your personalised comprehensive entry form.

MAXIMUM SPEED AND ACCURATE STRAIGHT FLYING WILL WIN YOU THE RACE!!!!!!!!!!!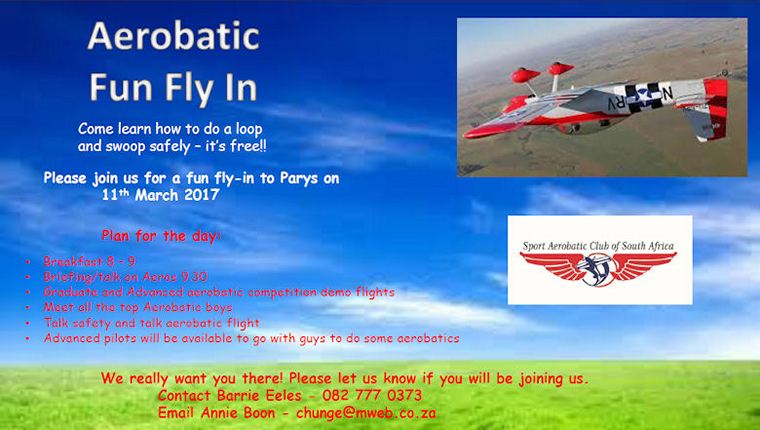 10 - 12: The Aero Club Air Week Parys. Website:
www.aeroclub.org.za
Contact Sandra Strydom Tel: 011 082 1100 E-mail:
office@aeroclub.org.za
11-12: Ficksburg RC Club Fly and Braai. Contact Johan 0835785321 or
johan.vangreunen@dcs.gov.za




MARCH

17-19 March SA Navy Festival, Simonstown.
3rd Saturday of every month. Microland. Bring and braai. Fires and bykos provided. Fires start from 09h30. Contact person: Nick Swardt 082 441 8011 or Alan Hussey 072 82 2341
30-9 April: Entry for the 2017 Stars of Sandstone Festival is available from Leigh Sanders who can be contacted on +27 79 327 7649 or e-mail
leighs@sandstone.co.za
- or see details at
www.sandstone-estates.com

30-1 April: National Rally Flying Championships. Brits Air Field. Contact Frank Eckard e-mail:
frank.eckard@mweb.co.za
cell: 083 269 1516
31-1 April: Wings and Wheels Festival. Utenhage Airfield. Contact Lourens Kruger E-mail:
imk@telkomsa.net
Cell 082 320 2615
APRIL



1: EAA Chapter 322 meeting. Dicky Fritz Moth Hall Edenvale. Contact
editor@afskies.co.za
1-2: SAC North West regionals Klerksdorp. Contact Annie Boon e-mail:
chunge@mweb.co.za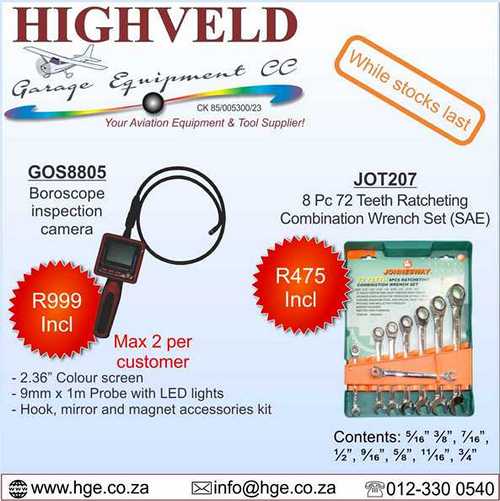 4: SAAF Museum AFB Zwartkop open practise day
6: Aero Club of South Africa Annual General meeting. Contact
office@aeroclub.org.za
7: TMG, LSA and Glider fly in Brits Airfield. Contact
mandy@airplay.co.ca
or
daniel.ralefeta@gmail.com
13: SAPFA Sheila Taylor Fun Rally, Krugersdorp, Jack Taylor Airfield. Frank Eckard E-mail:
frank.eckard@mweb.co.za
20 -23: AERO Friedrichshafen - Germany Website:
www.aero-expo.com
3rd Saturday of every month. Microland. Bring and braai. Fires and bykos provided. Fires start from 09h30. Contact person: Nick Swardt 082 441 8011 or Alan Hussey 072 82 2341
27 -30 May: EAA National Convention - Bethlehem Airport EAA Chapter 1500 Contact Francois Marais E-mail:
info@stanfra.co.za
Cell 082 726 8550
28- 30: Thaba Nchu Airshow. Christiaan Moriaana. 012 543 1736
26 - May 1: SA National Sky Diving Championships. Rustenburg Skydiving Club
MAY


1: EAA Chapter 322 meeting. Dicky Fritz Moth Hall Edenvale. Contact:
editor@afskies.co.za
4: SAAF Museum AFB Zwartkop open practise day
5-6: Battlefields' Sports Resorts' annual fly in. Dundee KZN. Contact Dave O' Halloran e-mail
gm@battlefieldslodge.co.za
6: SAAF Museum Airshow AFB Zwartkop. Contact Tel: 012 351 2290
12 - 13: Lowveld airshow. Nelspruit Airfield. Tel: 013 741 6412 Contact Willemien Hodgkinson e-mail: willemien.
hodgkinson@kishugu.com
20-21: SAC KZN regionals. Ladysmith. Contact Annie Boon e-mail:
chunge@mweb.co.za
3rd Saturday of every month. Microland. Bring and braai. Fires and bykos provided. Fires start from 09h30. Contact person: Nick Swardt 082 441 8011 or Alan Hussey 072 82 2341
26-28: SAPFA President's Trophy Air Race. Springs Aero Club. Website:
www.sapfa.org.za
E-mail:
Race@sapfa.org.za
. Race director Robin Spencer-Scarr: robin@stylegroup.com.au ot Contact Robbie Myburgh e-mail:
roblena@mweb.co.za
Cell: 083 377 0925
27-28: Wings Park Annual Airfest Fly in. All aircraft welcome. Great fun filled weekend with some of the coolest planes and pilots around. Avgas and Mogas available. Jet A1 on request. Safe parking with kilometer long grass runway. Contact Rob Williamson Cell: 082 574 9034 E-mail:
rwhw@iafrica.com
27: Botswana International airshow. Matsieng Airfield (FBMA). Contact Guillaume Knipe E-mail:
Gknipe@work.co.bw
Cell +267 71300646



MARTIN SONKA STORMS TO VICTORY IN RED BULL AIR RACE UAE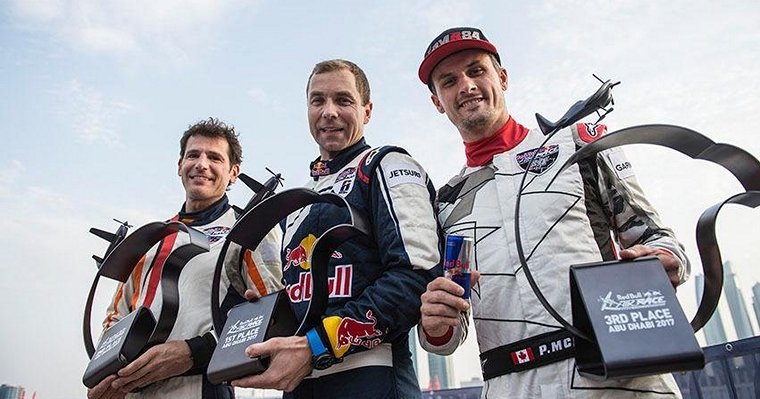 Photos © Red Bull


The first race of the Red Bull Air Race 2017 season was a fantastic one in the UAE Capital, but the thrilling finish wasn't the only thing to get the pulses racing. Mikael Brageot, Francois Le Vot and Pete McLeod all showcased eye-catching, but completely different, new paint schemes.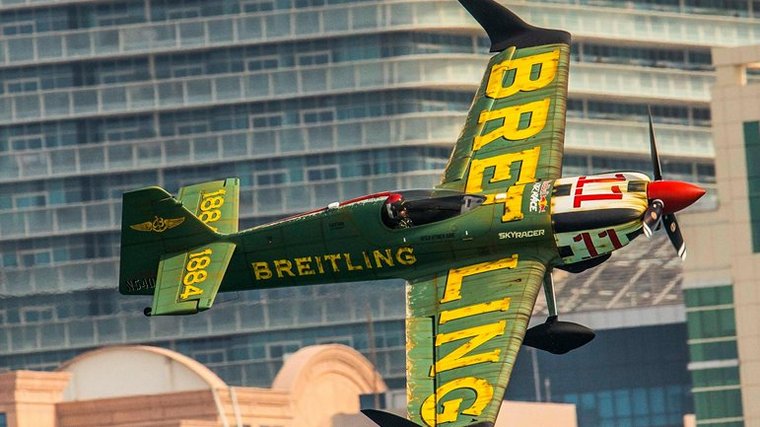 What a way to start the Red Bull Air Race 2017 season, with Martin Sonka storming to victory. The day had all the thrills and excitement to welcome back the World Championship in the UAE capital. With Juan Velarde taking second and Pete McLeod nipping third spot.
Abu Dhabi has always been a happy hunting ground for Pete McLeod. Since the Red Bull Air Race World Championship returned in 2014, Pete McLeod has been on the podium three out of the four races held over the Arabian Gulf.
In 2014 McLeod claimed his first ever podium finish in Abu Dhabi by claiming third. He repeated that task in 2015 and again this year. He missed out on a podium in 2016 when he exceeded the maximum G-limit in his Round of 8 heats against Matthias Dolderer.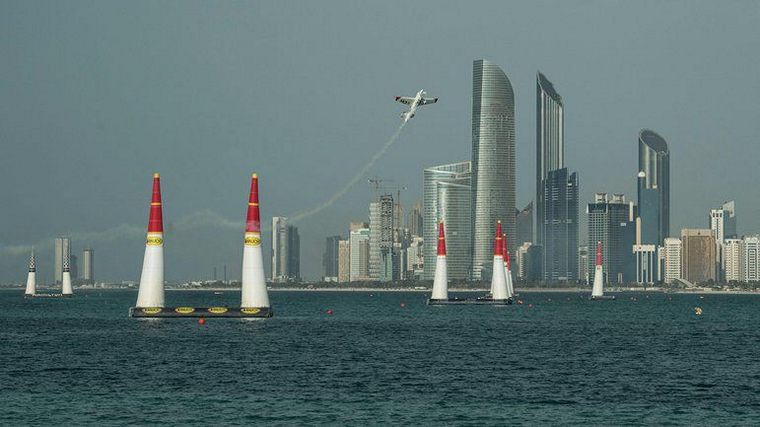 McLeod is in a rich vein of form right now. This third place finish in Abu Dhabi will make it three podiums in a row for the Canadian, after he picked up trophies in Lausitz and Indianapolis. He's making sure he stays grounded though; it's a long season ahead. "It was a great start to the season, I don't think I could ask for better. Of course I would have liked to have won, but it's so competitive out there," said McLeod. "I came into this race wanting to pick up where I left off at the end of last season, with a podium. I didn't set any track records in Abu Dhabi, but I flew cleanly and disciplined, and that was enough."
2016 was always going to be a building year for McLeod and his team, and in the second half of the season it started to pay dividends. He's now returned focused on the season ahead. "I made some simple mistakes in Abu Dhabi, but that's the start of the season, those mistakes are to be expected. We're getting everything we can out of the raceplane and I know what I need to work on to be faster and that's a good thing to know, rather than not know," explained McLeod.
McLeod is under no illusion that this could be one of the toughest seasons in the history of the World Championship for all the pilots. "Everyone's eyes are open to how competitive this season will be. There was lots of nice flying in Abu Dhabi and if you remove the anomalies, a lot of pilots will be up there. You've got to fly so cleanly this year. If you get a penalty for anything, you might as well pack up and go home because your race will be done." McLeod concluded.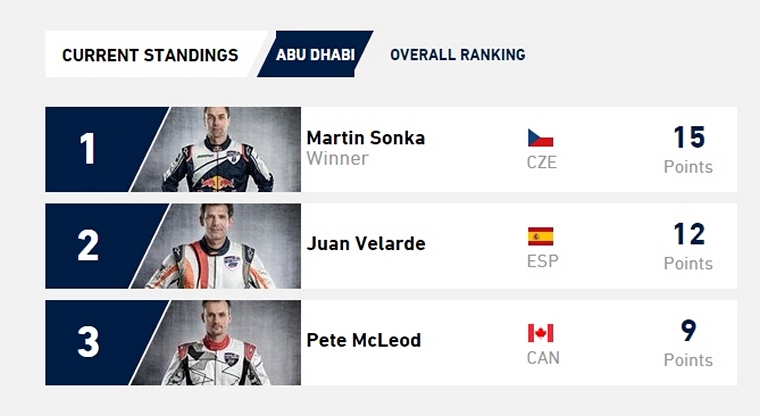 THE LARGEST ASSEMBLY OF P-51 MUSTANGS TO FLY IN OVER A DECADE DURING THE 43RD ANNUAL SUN 'N FUN INTERNATIONAL FLY-IN & EXPO

Photo © Tony Granata

Located at the Kissimmee-Gateway airport just outside Orlando, FL, Stallion 51 has long been noted as the nation's premiere provider of transition training in the famous WWII-era fighter, the North American P-51 Mustang. A unique facility, Stallion 51's expert staff teach owners and pilots of these historic war machines to operate them safely and efficiently in the modern age. Since Stallion 51 came into being they have attended the annual SUN 'n FUN International Fly-In and Expo in Lakeland, bringing their stable of Mustangs to the Warbird Flight line with Mr. Mustang himself, Lee Lauderback flying his signature Solo Mustang Demo routine in the air show. This year, Stallion 51 is celebrating their 30th Anniversary, and they have invited their many Mustang friends to SUN 'n FUN to help celebrate and commemorate the occasion.
On Wednesday, April 5th, 2017 Stallion 51's invited guests will arrive impressive formation for what is promising to be the largest assembly of P-51 Mustangs in over a decade.
"It's been over a decade since the world has seen this many P-51 Mustangs in one place at one time," said Greg Gibson, Air Operations Director for SUN 'n FUN. "We have the honor of not only hosting them, but helping our friends at Stallion 51 celebrate their 30th anniversary."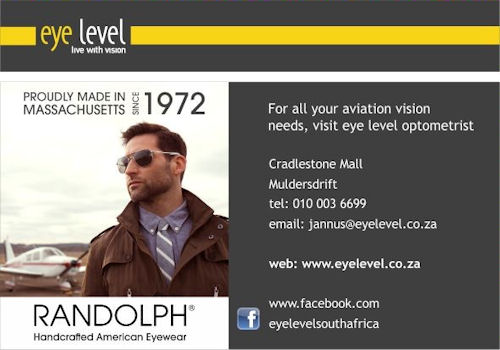 Not since the famous Gathering of Mustangs and Legends in 2007 in Dayton, Ohio has there been such a showing of the famous Warbird, and with over 7 acres of pristine apron space at the Lakeland Linder Regional Airport appropriately named "The Warbird Ramp", the week-long SUN 'n FUN Fly-In is the perfect venue for bringing this elite group together. Over 30 are expected, and the excitement over the arrival is building.
Gibson's enthusiasm for the occasion is readily evident. "It's a historic event, celebrating one of the most significant aircraft in history. To see them all together is overwhelming, but we have a real treat on Thursday for our SUN 'n FUN guests: all of them will fly in the airshow at once!"
The flight demonstration will take place on Thursday, April 6th during the daily airshow, which begins around 2PM. This will coincide with the first appearance of the US Navy Blue Angels, scheduled to fly later that same day.
In 1987, Stallion 51 Corp. established itself as a unique aviation business that specializes in rare expensive vintage aircraft built on the dream and passion of the Lauderback brothers. Lee, Peter, Richard and John are the cornerstone of the Mustang world; restoring, operating and marketing the rarest of the breed. Thousands of people have shared the cockpit with founder and president, Lee Lauderback and his crew through the years, learning about the magic of the Merlin and the mystique behind the Mustang. At SUN 'n FUN 2017, visitors will get to see the results of their passion as the thunder of Mustangs roar overhead in a spectacular display not to be missed.

BOEING LAUNCHES PROVEN, AFFORDABLE MH-139 IN U.S. AIR FORCE HELICOPTER COMPETITION




Boeing [NYSE:BA] today unveiled its MH-139 helicopter in the competition to replace the U.S. Air Force's UH-1N "Huey" fleet, which currently protects intercontinental ballistic missiles and transports U.S. government and security forces.
Boeing's response to the Air Force, revealed at the Air Force Association Air Warfare Symposium, is based on the market-leading Leonardo Helicopters AW139, a modern, non-developmental, multi-mission helicopter.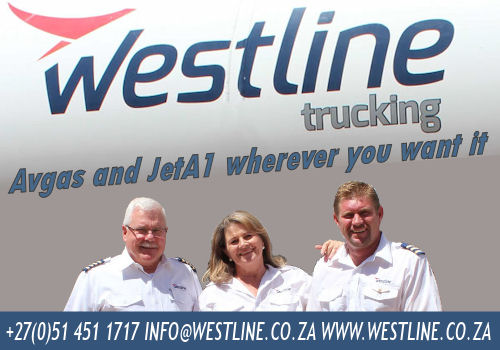 This Northeast Philadelphia-built aircraft is sized to meet U.S. Air Force requirements and offers more than $1 billion in acquisition and lifecycle expense savings over 30 years when compared to competitor aircraft," said David Koopersmith, vice president and general manager, Boeing Vertical Lift.
The U.S. Air Force UH-1N Replacement Program plans to replace the current Huey fleet -- which entered service in the 1970s -- with up to 84 new helicopters.
"The Huey replacement is of vital importance to the Air Force, and the MH-139 is the right solution for those missions," said Judy Fedder, director of Global Sales & Marketing, Boeing Integrated Logistics, and a retired U.S. Air Force lieutenant general. "The fact that the AW139 is being built today on an active production line will speed it to meet the time-critical demand following the competition."
Almost 900 AW139s are in service with more than 250 governments, militaries and companies across the world. More than 250 of the helicopters have been assembled and delivered from Philadelphia.

VINTAGE WINGS AND WHEELS AIR RALLY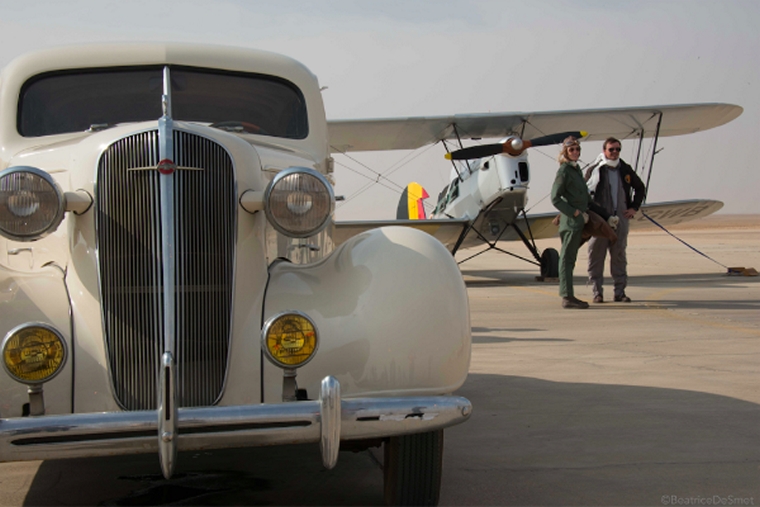 Photo © VAR

For the first time in Belgian aviation and motoring history, the VintageAirRally WaW (Wings and Wheels) brings together vintage airplanes and vintage cars in a one-day, cross-Belgium rally event.
Each team, consisting of an antique car and vintage biplane, will complete rally challenges and pass through checkpoints across Belgian countryside in order to complete the race. The competition is open to local, national, and international participants.
Rendez-vous at the Buzet Aerodrome on the 20th of May for a Rally event like never before!
Please see the event on Facebook for more information and to register for WaW (Wings and Wheels) Buzet.
https://www.facebook.com/events/1897005740522509/
INDIA SIGNED 51 CONTRACTS AT AERO INDIA 2017


The eleventh edition of Aero India was held at Air Force Station, Yelahanka, Bengaluru from 14 to 18 Feb 2017. Aero India has already carved a niche for itself globally as a premier aerospace exhibition, with tenth successful editions organised since 1996. In Aero India 2015, the participation of exhibitors from 33 countries with 644 companies (326 overseas + 318 domestic) and 46 overseas delegations were accommodated over a gross exhibition area of 108,250 sqm, which was nearly 44% more than the previous edition held in 2013.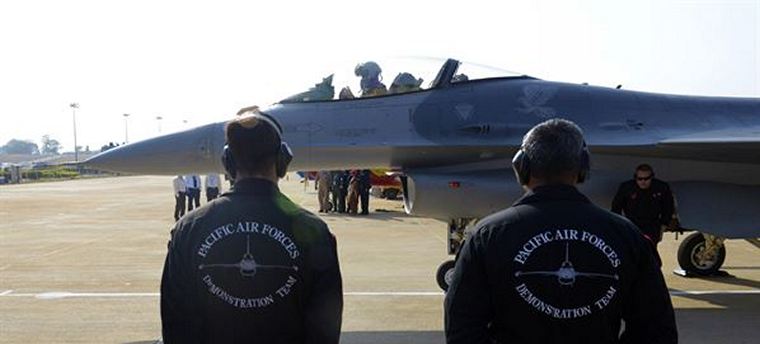 The U.S. Air Force's F-16 Fighting Falcon Pacific Air Forces Demonstration Team maintenance members stand at parade rest while Maj. Richard Smeeding prepares to taxi prior to an aerial performance during Aero India 2017 at Air Force Station Yelahanka.

Top military contractors from Russia, Europe, Israel and the United State displayed their products to tap new business opportunities under the Modi government's Make in India initiative at the Aero India-2017.
India signed 51 contracts valued at Rs 1.16 lakh crore with foreign vendors for buying weapons and equipment, compared to 90 deals worth Rs 83,344 crore inked with Indian suppliers, in the last three years. The defence ministry has also accorded its acceptance of necessity - the first step towards making an acquisition - for 85 projects worth Rs 1.6 lakh crore in the last two years.


Photo © Aibus

Airbus has partnered with the Tata Advanced Systems Limited to set up a final assembly line for C295W military transport planes in the country. The C295Ws will replace the Indian Air Force's ageing Avro fleet as part of a $2-billion programme for 56 new planes. While 16 of these will come in a flyaway condition, the remaining will be built in India.
Airbus has also tied up with Mahindra Defence for manufacturing military helicopters. The group aims to make India the global hub for manufacturing AS565 Panther helicopters for catering to domestic as well as international markets.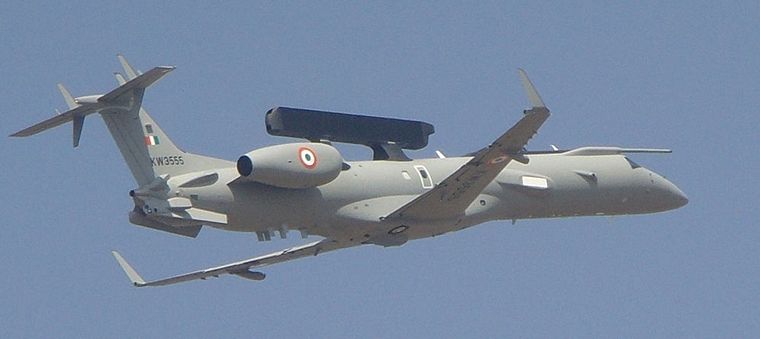 Photo © Embraer

An Embraer-145 plane mounted with AEW&C systems took part in the Republic Day parade for the first time last month. India inked a $208-million deal for three Brazil-built Embraer-145 planes in 2008 as part of a DRDO programme to scale up the IAF's AEW&C capabilities.
LEONARDO & UK MOD LAUNCH PHASE 2 OF THE (RWUAS) DEMONSTRATOR PROGRAMME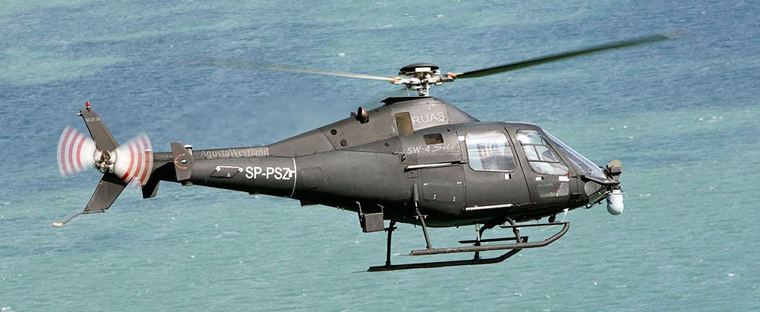 Phtot © Leonardo


The UK Ministry of Defence's Defence Equipment and Support (DE&S) Technology Office has placed a two year, jointly funded, Research and Development contract for a Rotary Wing Unmanned Air System, Capability Concept Demonstrator - "RWUAS CCD Phase 2", with Leonardo in the UK. The contract aims to identify, develop and exploit the opportunities offered by emerging technologies, to reduce costs and increase the agility, flexibility, resilience and persistence of national military equipment and capability in the rotary wing arena.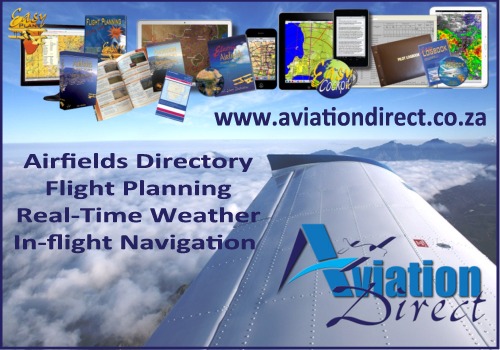 RWUAS CCD Phase2 further recognises Leonardo's unique technical capability in Helicopter System Design. The contract will cover the completion of research and development activity begun under the "RWUAS CCD Phase 1" programme between 2013 and 2015 and will then extend this to undertake further research, development, analysis and experimentation relating to rotary winged air-vehicle technologies and rotary wing platform operations, within future operating environments, fleet mixes and the overall Defence aviation capability structure; drawing on lessons from the "Unmanned Warrior" demonstrations held in 2016.
In placing the contract the two organisations will enter into a programme of fundamental and applied research and experimentation to mature, develop understanding of and advance technology, overall system design and operational capabilities to enable embarked, unmanned rotary wing aircraft operations. The programme will utilise the specialist engineering skill base at Leonardo, in demonstrating new methods and technologies to reduce the risks associated with rotary wing operations in other similarly challenging operating environments, including supporting regulatory development in this area.
Leonardo signed a new 10-year Strategic Partnering Arrangement (SPA) with the UK Ministry of Defence in July 2016, which focusses on delivering ever increasing value to the UK taxpayer on current contracts, the continued growth of exports and the identification and subsequent investment in the development of new technologies and capabilities. The joint intent of the SPA is to exploit the identified technologies onto both existing in-service platforms as well as future manned and unmanned platforms.

CITATION SOVEREIGN+ AND CITATION LATITUDE GAIN ADDITIONAL CAPABILITY WITH STEEP APPROACH CERTIFICATION

Textron Aviation Inc., a Textron Inc. (NYSE:TXT) company, announced it has achieved U.S. Federal Aviation Administration (FAA) and European Aviation Safety Agency (EASA) steep approach certification for both the Cessna Citation Sovereign+ and the Cessna Citation Latitude, adding even more operational capability to these popular midsize business jets.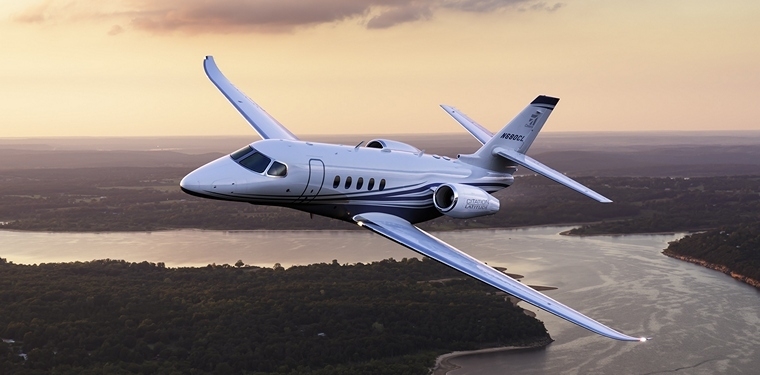 Photo © Cessna

With steep approach certification allowing these aircraft to track approach angles of up to 6.65 degrees, the Sovereign+ and Latitude can now easily operate into prevalent European destinations such as London City Airport (LCY) and Lugano Airport (LUG) in Switzerland. Unlike other business aircraft in the market, steep approach capability for both Cessna Citation models will come standard.
"This steep approach certification for the Sovereign+ and Latitude further enhances the advanced capability of these industry-leading aircraft, particularly for customers flying in Europe where terrain or environmental regulations often require this increased capability," said Rob Scholl, senior vice president, Sales and Marketing. "This certification illustrates our commitment to ensure our customers have the performance and flexibility they need to maximize their total ownership experience."
Due to its downtown location next to London's financial district, London City Airport is one of the more prominent business destinations in Europe, but requires aircraft use a steeper 5.5-degree approach due to environmental regulations, compared to a more typical airport approach of 3.0 degrees. With this certification, Citation Latitude and Sovereign+ customers can enjoy direct access out of LCY to as far away as Jeddah, Saudi Arabia or St. John's, Canada.

UK, Shoreham: The pilot in the Shoreham air disaster was flying too low and too slow to perform his stunt and failed to do the necessary escape manoeuvre before the crash that claimed 11 lives. The report found Mr Hill, who survived the crash, had breached flying rules while flying the same aircraft at the previous year's airshow, travelling over a restricted area and was not told to stop by the flight director. It also found the 1955 Hawker Hunter plane did not meet the requirements to fly.
Other key findings from the Air Accidents Investigation Branch (AAIB) report include: In the fatal 2015 flight Mr Hill failed to abandon the loop-the-loop stunt as he may have misinterpreted the speed and height required as the levels needed for a lighter aircraft. Mr Hill did not use full thrust into the manoeuvre so was travelling 40 knots too slow which meant he could only reach a height of 2700ft when 3500ft was required to pull off the stunt. Whether the Hawker Hunter plane lost thrust due to a technical issue could not be ruled out.
Mr Hill could have still aborted the manoeuvre despite not being high enough or fast enough at the top of the manoeuvre. Mr Hill either did not think he needed an escape manoeuvre or did not know he could at the speed he was travelling, being unaware of the minimum speed required to abort it. The AAIB found Mr Hill had not practised or been trained in escape manoeuvres in the Hunter jet, while there was no details on them in the 1950s Hunter's vintage manual.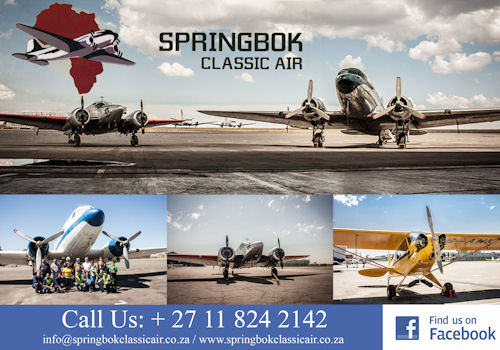 USA, California: A Cessna T310Q impacted two residential structures northeast of Riverside Municipal Airport (KRAL) in Riverside, California shortly after take-off. The airplane was destroyed by the impact and post-impact fire. Three of the five occupants on board the aircraft were fatally injured and two occupants received serious injuries. Two residences were also destroyed. One individual on the ground was seriously injured.
USA, Denver: A Boeing 737 with 148 passengers and six crew was diverted and landed in Denver after encountering severe turbulence over the Rockies. American Airlines Flight 1296, from San Diego to Chicago, touched down at Denver International Airport without incident.
Venezuela, Barquisimeto: An Aeropostal McDonnell Douglas MD-82, on a flight from Caracas to Barquisimeto (Venezuela), was on approach to Barquisimeto when the crew received a right hand engine (JT8D) fire indication. The aircraft continued for a safe landing, tower confirmed smoke from the engine; the aircraft stopped on the runway and was evacuated via slides. Emergency services foamed the right hand engine. There were no injuries.
Venezuela, Caracas: A Beechcraft B200 Super King Air sustained substantial damage in a runway excursion accident at La Carlota-Gen. Francisco de Miranda Air Base in Caracas, Venezuela. The aircraft suffered problems getting the undercarriage down and locked. Emergency services were standing by as the aircraft landed. The undercarriage collapsed on landing and the aircraft swung off the side of the runway, coming to rest in the grass at a perpendicular angle to the runway.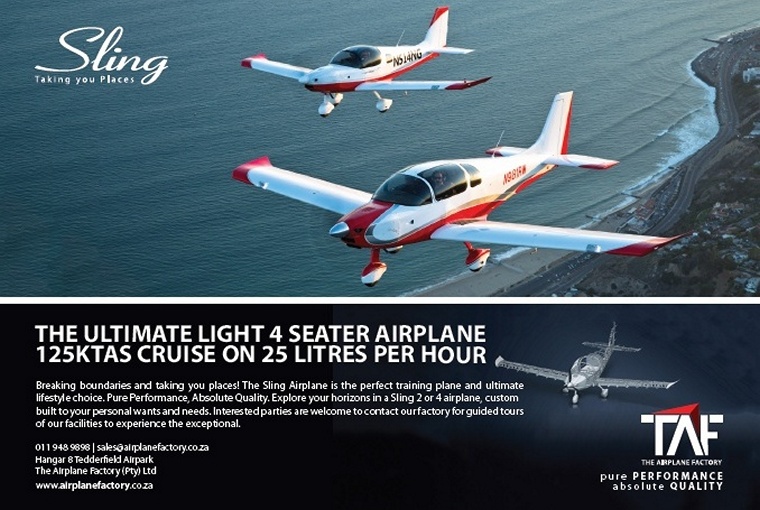 THIS WEEK IN HISTORY

10 MARCH 1956

The Fairey Delta 2 broke the World Air Speed Record, raising it to 1,132 mph (1,811 km/h) or Mach 1.73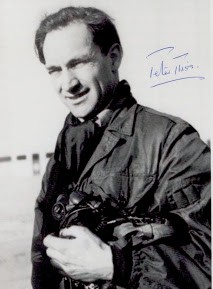 The Fairey Delta 2 or FD2 was a British supersonic research aircraft produced by the Fairey Aviation Company in response to a specification from the Ministry of Supply for a specialised aircraft for conducting investigations into flight and control at transonic and supersonic speeds. Key features of the type include the adoption of a delta wing and a droop-nose.
On 6 October 1954, the Delta 2 conducted its maiden flight, flown by Fairey test pilot Peter Twiss; a total of two aircraft would be produced.
The Fairey Delta 2 holds the distinction of being the first British aircraft to exceed 1000 mph, flying faster than the sun moves across the sky. On 10 March 1956, it set a new world speed record of 1,132 mph during a test flight. The Delta 2 held the absolute World Air Speed Record for over a year. It continued to be used for test flights, and was allocated to the Royal Aircraft Establishment (RAE) in 1958.


Photo © commons.wikimedia.org

On 6 October 1954, WG774, the first FD2 to be completed, conducted its maiden flight, flown by Fairey test pilot Peter Twiss. On 15 February 1956, WG777, the second Delta 2, performed its maiden flight from RAF Boscombe Down; piloted by Twiss, the aircraft proceeded to reach transonic speeds during this first flight.
During August 1955, the Delta 2 transitioned between subsonic and supersonic flight without any use of reheat. During early flight testing, Twiss came to realise that the Delta 2 would be capable of speeds above 1,000 miles per hour and proposed that it be flown on with the aim of breaking the current air speed record, which had then been held since 1955 by a North American F-100 Super Sabre. However, Fairey found the Ministry of Supply unsupportive; the organisation having adopted the prevailing belief being that manned military aircraft would soon be replaced by guided missiles. The firm had great difficulty in obtaining permission for the attempt.


Photo © RuthS/commons.wikimedia.org

In order to reduce the risk of another competitor beating them to it, preparations had to be carried out in a short space of time and in great secrecy. On 10 March 1956, the Fairey Delta 2 broke the World Air Speed Record, raising it to 1,132 mph (1,811 km/h) or Mach 1.73. This achievement exceeded the prior recorded airspeed record by 310 mph, or 37 per cent; never before had the record ever been raised by such a vast margin. The achievement had also made the Fairey Delta 2 the first aircraft to exceed 1,000 mph (1,600 km/h) in level flight. At this speed, when flying westward the aircraft flies faster than the apparent motion of the sun, making the sun appear to move backwards in the sky; Peter Twiss thus became the first man to fly faster than the sun.



For a free no obligations quote email sales@pilotspost.com