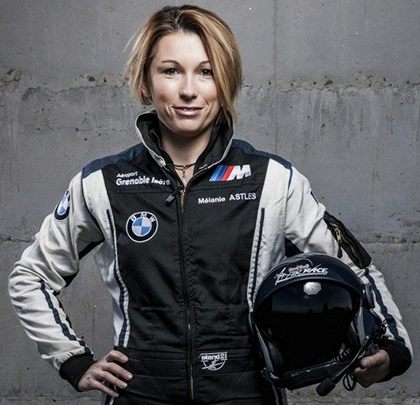 Currently in her second year as a Challenger Class pilot, Mélanie Astles is the first woman to compete in the Red Bull Air Race. Already a five-time French Aerobatic Champion who had earned Top Ten rankings at the World and European levels, by the end of her debut Challenger season in 2016 she'd added a racing podium to her resume - second place at the USA's iconic Indianapolis Motor Speedway.
Astles' story is one of passion, persistence and overcoming the odds. Brought up in modest circumstances in the south of France, no one imagined she could achieve her childhood dream of becoming a pilot as she left school at 18 to enter working life. But with determination she became manager of several gas stations and saved money for flying lessons. Trainers recognized her ability, and Astles traded work at the airfield for lessons. In her very first year of aerobatic competition (2007) she clinched a victory at the French Cup in the Espoir (Hope) category.
Steadily, she moved up through the categories, winning national championships, the designation of High-Level Sportswoman from the French Ministry, and a place on the French National Aerobatic Team. In 2014 she finished seventh at the World Advanced Aerobatic Championships and first in the female ranking. In 2015 she was ranked fifth-best female pilot in the world in the top aerobatic category - Unlimited - and was a member of the French team that won the Unlimited Aerobatic World Championship.

Astles credits her success to hard work, and when she turned her focus to racing for the Challenger Cup in 2016, her persistence and dedication resulted in her history-making podium at Indianapolis. Across disciplines, she now has more than 4,000 hours of flying time.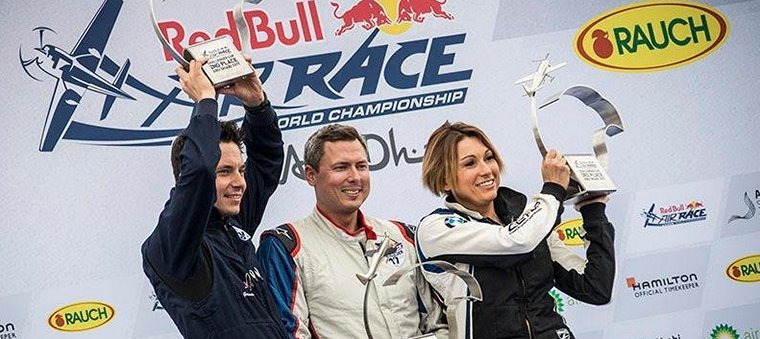 "The 2016 season was a great experience. I feel I have progressed a lot thanks to the coaches and thanks to Paul Bonhomme, who has coached me as greatly as he would have raced his Edge 540," says Astles, referring to the three-time World Champion who is known for graciously sharing his insights with the up-and-coming pilots. "In 2017 I'm going to put all the things I have learnt together and continue the hard work to become more consistent. And of course I will switch my 'Smile On' and enjoy life!"