Imagine a 1929 Waco Taperwing biplane, the choice of barnstorms in the 1930's and 1940's, flying at airshows at 250 mph (400 K/ph). Impossible? Not if you hang a General Electric CJ610 (J85) Jet Engine with 3,000lbs of thrust under the fuselage.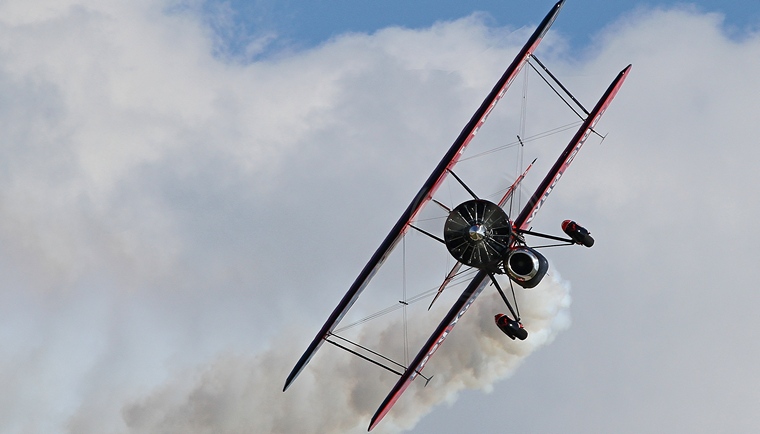 The air show industry has been clamouring for this type of excitement ever since the first Jet Waco was flown by airshow legend Jimmy Franklin between 1999 and 2005 when he tragically died in the airplane in a mid-air collision during a performance with his friend Bobby Younkin. Now, in partnership with Jack Link's, the Screamin' Sasquatch is one of a kind on the air show circuit.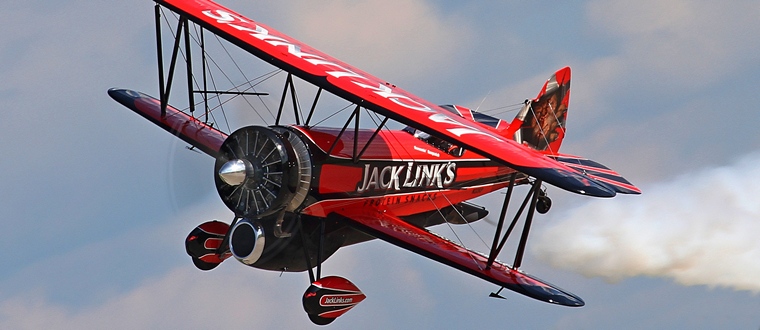 Jack Link's Screamin' Sasquatch is no ordinary Waco. It was built from the ground up by pilot and mechanic Dell Coller for stunt flying for John Klatt Airshows. Hanging up front is a Pratt & Whitney 985 Radial Engine that together with the General Electric Jet Engine has a combined thrust ratio of 1 to 1 that allows Sasquatch to accelerate whilst going straight up and to achieve feats other stunt planes are unable to do.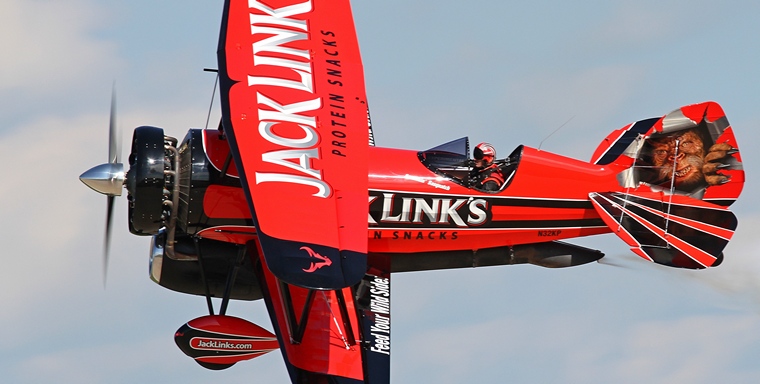 In order to accommodate fuel tanks for both 100LL and Jet A fuel the cockpit has been moved 3 feet aft and all the control surface has been specifically engineered for the unique aerodynamic forces encountered during high-speed flight. To safe weight and to add to structural strength portions of the aircraft's structure have been converted from wood and fabric, to carbon fibre. There are separate throttles for the two engines. Sasquatch cockpit looks nothing like the original Waco's; a MGL Avionics Stratomaster Odyssey touch screen system integrates all of the engine monitoring of both power plants and the aircraft's avionics systems, essentially combining a couple of dozen gauges into one screen.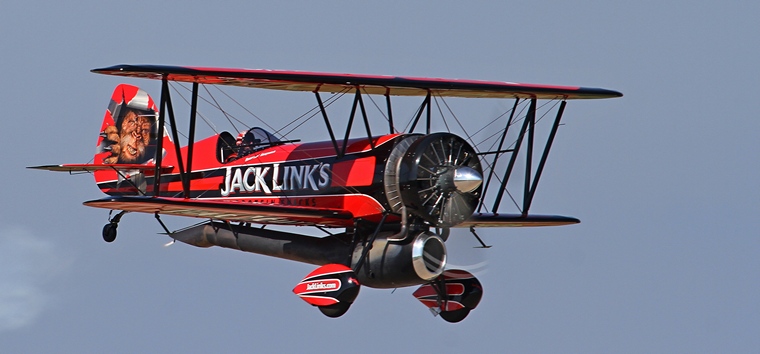 John Klatt, the founder of John Klatt Airshows is one of the top aerobatic pilots in America. John has served in the Air National Guard for more than 20 years - flying combat, air support and humanitarian missions throughout the world in the F-16 "Fighting Falcon" and the C-130 "Hercules" aircraft.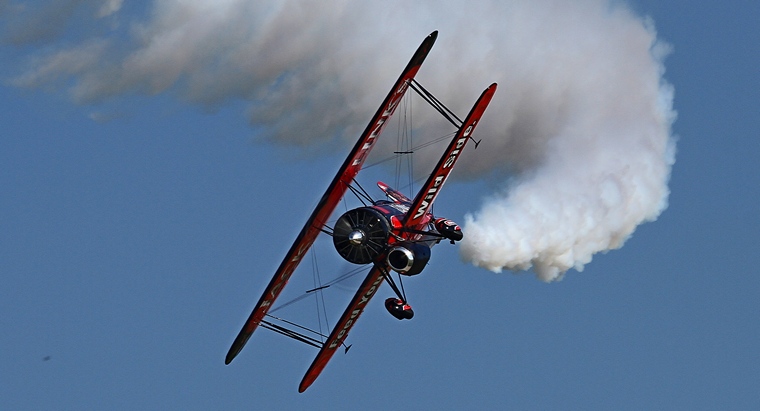 Sasquatch pilot Jeff Boerboon is a highly accomplished competition aerobatic pilot and a two-time Advanced National Champion, past member of the US Advanced Aerobatic Team, past member and captain of the US Unlimited Aerobatic Team, and US Unlimited Aerobatic Champion. Jeff joined John Klatt Airshows in 2012 and has thrilled millions of air show spectators for the past decade, with his own unique blend of precision, power and performance.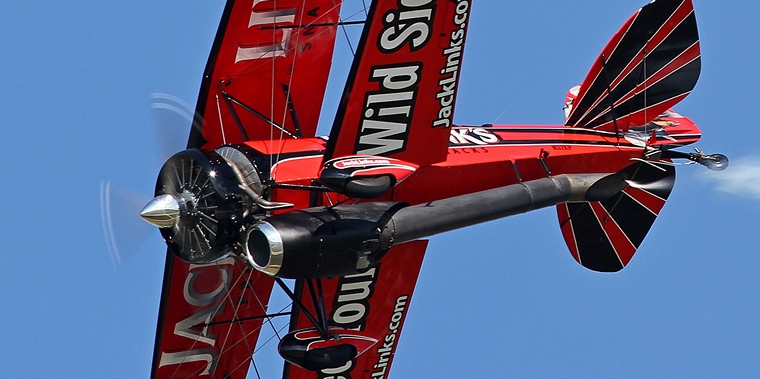 Since the announcement in 2014 by John Klatt Airshows and Jack Link's Beef Jerky the Screamin' Sasquatch has thrilled millions of airshow attendees and in 2016 was one of the stars during the afternoon show at EAA AirVenture Oshkosh.