THIS WEEK IN MIDWEEK UPDATE

Notice Board……..Plan Your Weekend……..Forthcoming Events

Aviation News………. Worldwide Incidents and Accidents

This Week in Aviation History………Advertising Rate Card





OSHKOSH AIRVENTURE 2017 TOUR RAFFLE





The South African Power Flying Association (SAPFA) and Neil Bowden's Air Adventure Tours group (www.airadventure.co.za) have put up an opportunity of a lifetime to attend Oshkosh AirVenture 2017 to be held from 24 to 30 July 2017 by offering a raffle ticket of R1000 for a trip for two to this event which includes air fares and camping in the unique South African campsite. Attached also find more information of the tour details (tour A & B are applicable) and what is included.

To purchase a ticket, payment can be done either by EFT (details below) or cash and is limited to 200 tickets sold, so get your soon to avoid disappointment.

Bank details: S.A.P.F.A.
Bank: Nedbank Limited
Branch Code: 19876500
Account Number 1876019840
Payment reference: Oshkosh Raffle - Your Name

E-mail proof of payment to esthertorlage@icloud.com with your name, email address and cell number (important to provide as winning ticket could be a cell phone number away). You will receive an e-mail / SMS with your ticket number once payment confirmation is received. The winner will be announced at the prize giving ceremony of the President's Trophy Air race on Saturday 27 May 2017 by means of a lucky draw.





Today we are covering the highlights so far on the aviation show. Get all your questions answered in one place. To listen to a recording of the live broadcast click on the link
www.debela.co.za/aviation-radio-show


30 March-9 April: Entry for the 2017 Stars of Sandstone Festival is available from Leigh Sanders who can be contacted on +27 79 327 7649 or e-mail
leighs@sandstone.co.za
- or see details at
www.sandstone-estates.com
30 March-1 April: National Rally Flying Championships. Brits Air Field. Contact Frank Eckard e-mail:
frank.eckard@mweb.co.za
cell: 083 269 1516
31 March-1 April: Wings and Wheels Festival. Uitenhage Airfield. Contact Lourens Kruger E-mail:
imk@telkomsa.net
Cell 082 320 2615
1-2: SAC North West regionals Klerksdorp. Contact Annie Boon e-mail:
chunge@mweb.co.za
1: SAAF Museum AFB Zwartkop open practise day


APRIL

5: EAA Chapter 322 meeting. Dicky Fritz Moth Hall Edenvale. Contact
editor@afskies.co.za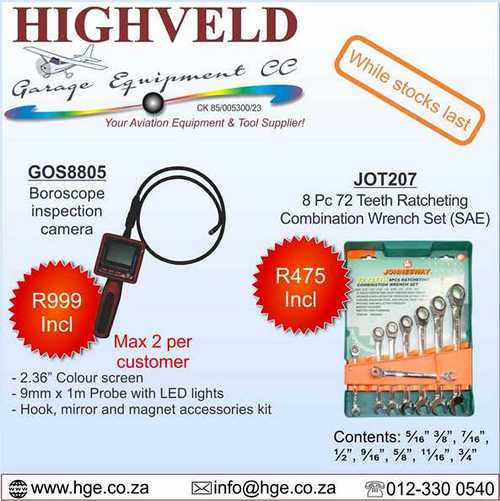 6: Aero Club of South Africa Annual General meeting. Contact
office@aeroclub.org.za
7: TMG, LSA and Glider fly in Brits Airfield. Contact
mandy@airplay.co.za
or
daniel.ralefeta@gmail.com
8: The Airplane Factory Annual Breakfast Fly in. Venue: The Airplane Factory - Tedderfiled Air Park, Nettelton road, Eikenhof. Please contact
Christine@airplanefactory.co.za
13: SAPFA Sheila Taylor Fun Rally, Krugersdorp, Jack Taylor Airfield. Frank Eckard E-mail:
frank.eckard@mweb.co.za
20 -23: AERO Friedrichshafen - Germany Website:
www.aero-expo.com
22: 22 April Breakfast @ Robertson. Contact Alwyn du Plessis 083 270 5888 e-mail:
boeredata@breede.co.za
3rd Saturday of every month. Microland. Bring and braai. Fires and bykos provided. Fires start from 09h30. Contact person: Nick Swardt 082 441 8011 or Alan Hussey 072 82 2341
28- 30: Thaba Nchu Airshow. Christiaan Moriaana. 012 543 1736
26 - May 1: SA National Sky Diving Championships. Rustenburg Skydiving Club
29 -1 May: EAA National Convention - Bethlehem Airport EAA Chapter 1500 Contact Francois Marais E-mail:
info@stanfra.co.za
Cell 082 726 8550
MAY


3: EAA Chapter 322 meeting. Dicky Fritz Moth Hall Edenvale. Contact:
editor@afskies.co.za
4: SAAF Museum AFB Zwartkop open practise day
5-6: Battlefields' Sports Resorts' annual fly in. Dundee KZN. Contact Dave O' Halloran e-mail
gm@battlefieldslodge.co.za
6: SAAF Museum Airshow AFB Zwartkop. Contact Tel: 012 351 2290
12 - 13: Lowveld airshow. Nelspruit Airfield. Tel: 013 741 6412 Contact Willemien Hodgkinson e-mail:
willemien.hodgkinson@kishugu.com
20-21: SAC KZN regionals. Ladysmith. Contact Annie Boon e-mail:
chunge@mweb.co.za
3rd Saturday of every month. Microland. Bring and braai. Fires and bykos provided. Fires start from 09h30. Contact person: Nick Swardt 082 441 8011 or Alan Hussey 072 82 2341
26-28: SAPFA President's Trophy Air Race. Springs Aero Club. Website:
www.sapfa.org.za
E-mail:
Race@sapfa.org.za
. Race director Robin Spencer-Scarr:
robin@stylegroup.com.au
ot Contact Robbie Myburgh e-mail:
roblena@mweb.co.za
Cell: 083 377 0925
27-28: Wings Park Annual Airfest Fly in. All aircraft welcome. Great fun filled weekend with some of the coolest planes and pilots around. Avgas and Mogas available. Jet A1 on request. Safe parking with kilometer long grass runway. Contact Rob Williamson Cell: 082 574 9034 E-mail:
rwhw@iafrica.com
27: Botswana International airshow. Matsieng Airfield (FBMA). Contact Guillaume Knipe E-mail:
Gknipe@work.co.bw
Cell +267 71300646
JUNE

2-3: Newcastle Airshow. Newcastle. Contact Johan Pieters 082 923 0078 e-mail:
johan@champ.co.za
or Christo van der Vyver 083 375 5883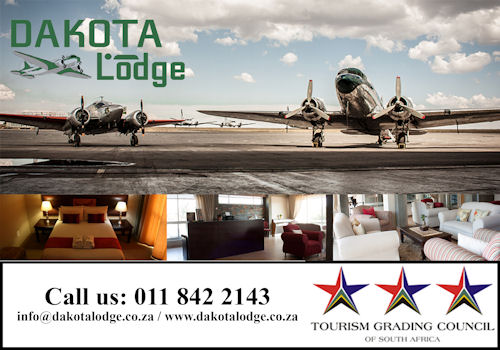 4: SAAF Museum AFB Zwartkop open practise day
7: EAA Chapter 322 meeting. Dicky Fritz Moth Hall Edenvale. Contact
editor@afskies.co.za
10-11: Wonderboom Adrenaline Show. Wonderboom.Contact Chris Briers E-mail:
chris@briersgroup.com
Cell: 082 568 7988
15-18: NAC fly-away. Contact Deneys Potgieter Cell: 082 891 4354 e-mail:
deneys.potgieter@nac.co.za
17: Queenstown Flying Club Centennial Celebrations. Contact Alasdair 0825518375
mac@mactax.co.za
24: Middelburg Aero Club Airshow. Richardt Lovett.
mail@pegasusi.co.za
082 771 8775
3rd Saturday of every month. Microland. Bring and braai. Fires and bykos provided. Fires start from 09h30. Contact person: Nick Swardt 082 441 8011 or Alan Hussey 072 82 2341
30-3 Jul: Race for Rhinos. Kubu Island Botswana.Contact Chris Briers E-mail:
chris@briersgroup.com
Cell: 082 568 7988
30- 1 July: SA Landing Championship Training Day - Brits Airfield. Contact Mauritz du Plessis email:
whitehouse@worldonline.co.za
, Cell: 083 601 1042



MOTORISED AND GLIDING ASSOCIATION RECEIVES ARO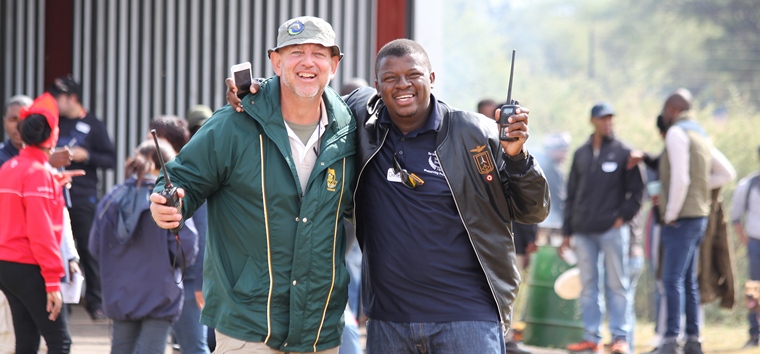 MOGAS, the Motorised Glider and Light-Plane Organisation of South Africa have been granted status as a ARO (Aircraft Recreational Organisation) By RAASA (the Recreational Aircraft Association of South Africa).
It is the first time since its inception that RAASA has issued a new ARO Certificate.
The object of the MOGAS is to advance, promote and encourage the sport of Motorised Gliding in South Africa. We support touring motor gliders, light sport aircraft that are also TMGs and gliders. We aim to be an affordable representative body dedicated to the needs of Touring Motor Glider aircraft and pure gliders.
We will be representative of the legislative needs of MOGAS members on all forums available to us. We aim to be progressive in the development of the training methods used for pilot training and thus grow the sport. We intend to be the leader in the upliftment of Previously Disadvantaged Individuals in the arena of Flight. We will always strive to be non-political or non-partisan in our approach to industry and foster a better cross pollination of skills between the various disciplines of flight. We will strive to develop competitive skills among our pilots and foster discipline, safety and airmanship within our member ranks.

SUN 'N FUN WELCOMES PATROUILLE DE FRANCE TO #SNF17




The SUN 'n FUN International Fly- In & Expo presented by VISIT FLORIDA and the Florida Restaurant and Lodging Association honours French and United States history on Tuesday, April 4, 2017 as the French National Jet Team, the Patrouille de France performs during the airshow.
The team has an energetic show with nine Alpha Jets and one A-400M airlifter, which are light attack and advanced trainer aircraft. Their display involves both formation and solo manoeuvres. The team is based at Salon Air Force Base in France.
The team will perform for one day only while on the SUN 'n FUN Expo Campus. They haven't performed in the United States since 1986 when they flew over New York City and then performed at Coney Island. They commemorated the Battle of Yorktown by flying over Yorktown Battlefield Monument in Yorktown, VA in 2009.
The team is appearing in the United States to honor the 100th Anniversary of America entering the 1st World War on April 6, 1917. Their performance during the 43rd Annual SUN 'n FUN International Fly-In & Expo is one of their few displays in the United States during their two-month long tour of the country.
If attendees would like the chance to meet the team, they will be guests at the 9/27 Club Chalet on Tuesday, April 4th. The 9/27 Club VIP hospitality with flightline seating is available for purchase again this year online at flysnf.org.


B-52 PILOT LOGS HISTORIC 10,000 FLYING HOURS IN B-52 BOMBER




When he first began his U.S. Air Force career, Lt. Col. Steven R. "Thirsty" Smith never expected to be flying the Boeing B-52 Bomber, let alone flying it for 30 years. Yet on March 3, 2017, he exceeded more than 10,000 flight hours in the iconic bomber, more than any other aviator currently serving in the Air Force. In fact, it's a milestone that has not been accomplished since the Vietnam era.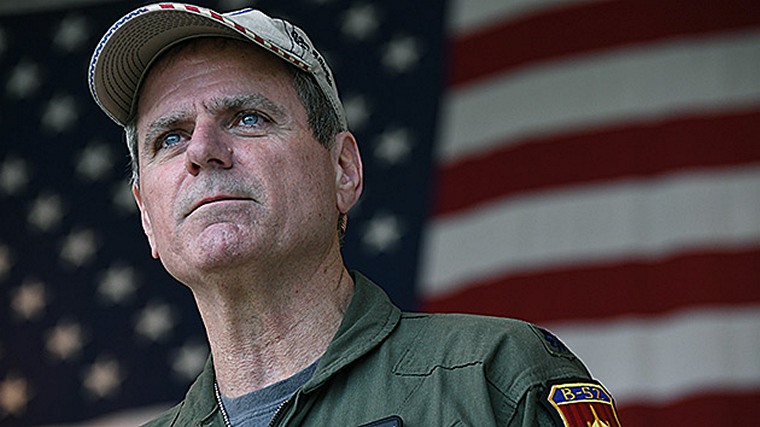 Lt. Col. Steven Smith has been in the Air Force for 30 years. He recently celebrated his 10,000th flight hour in the B-52 at Barksdale Air Force Base, in Louisiana

With 496 combat hours beginning during Operation Desert Storm, Lt. Col. Smith describes the B-52 as a solid jet he will enjoy flying for several more years. Now an instructor with the 93rd Bomb Squadron, he's training the next generation who will fly the aircraft into the future. Because the United States Air Force and Boeing are partnering to modernize and transform the B-52 for today's flight, the aircraft, with accomplished pilots like Thirsty Smith at the controls, will continue to serve as the backbone of the nuclear and conventional bomber force for many years to come, to 2050 and beyond.

NEWLY RESTORED BOEING B-29 DOC COMING TO EAA AIRVENTURE OSHKOSH 2017 AS PART OF INAUGURAL TOUR




A newly restored B-29 has included EAA AirVenture Oshkosh 2017 on its inaugural tour schedule, creating the potential to have two of these World War II-era bombers in one place for the first time in more than 50 years.
The B-29 Doc, which has just completed its restoration in Wichita, Kansas, will be on tour this spring and summer. Its appearance at EAA AirVenture on July 24-30, fulfills a long commitment to bring the airplane to the World's Greatest Aviation Celebration when its restoration was complete.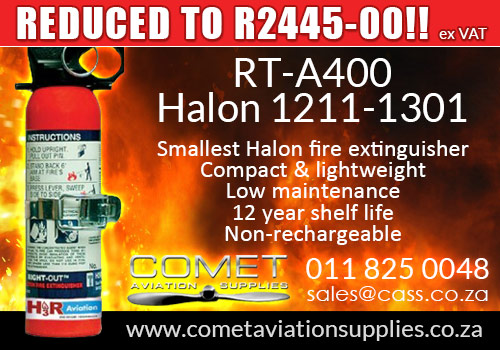 Doc was built in 1945 and for many years was part of a squadron known as the Seven Dwarfs (hence, the name Doc). The airplane was retired in 1956 as the jet bomber age began and sat as a target for U.S. Navy training missions in China Lake, California, until 1998. A restoration group took possession of the airplane from the U.S. government and hauled it back to Wichita in pieces in 2000. After many years of volunteer restoration efforts, the restoration group Doc's Friends formed in 2013 to supply the financial resources needed to complete the restoration. Doc made its first flight after restoration in July 2016, 60 years after it had been retired.
"This will be a historic year for our airplane and to say we're excited about our plans to tour in 2017 is an understatement," said Jim Murphy, manager for the Doc's Friends Restoration Program.
It also sets the stage for a historic meeting of the world's only two flying B-29 bombers, as the Commemorative Air Force's FIFI is scheduled to return to Oshkosh in 2017. If this reunion occurs, it would mark the first time two operational B-29 bombers would be in one place in more than 50 years.
"We've been eagerly awaiting the completion of Doc for several years, and its restoration group has always maintained that one of the airplane's first appearances would be at Oshkosh," said Rick Larsen, EAA's vice president of communities and member benefits who coordinates AirVenture features and attractions. "This will be a huge moment for EAA members and aviation enthusiasts to potentially see the world's only two flying B-29s in one place for the first time."
The appearance of Doc keeps with the tradition of bringing new and significant warbird aircraft restorations to EAA AirVenture Oshkosh. The annual EAA fly-in convention is the world's largest annual gathering of warbird aircraft, with more than 350 of them annually flown to Wittman Regional Airport to participate in the event.



SIKORSKY RECOGNIZES HELIJET FOR 30 YEARS OF SAFE S-76 FLIGHT OPERATIONS


Sikorsky S-76 helicopter Lockheed Martin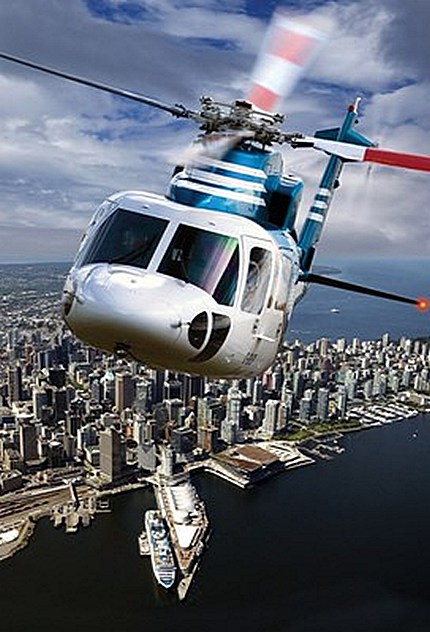 Sikorsky today recognized Helijet International for 30 years of safe scheduled airline and charter operations with S-76 helicopters. The recognition event was hosted at the 2017 Helicopter Association International Heli-Expo show. Sikorsky is a Lockheed Martin company (NYSE: LMT).
Helijet's fleet of 11 Sikorsky S-76 helicopters is used primarily for scheduled passenger transport, air medical services and corporate charter services. Sikorsky's global S-76 fleet recently achieved a seven-million flight hour milestone, to which Helijet's operations contributed.
Sikorsky also recognized Helijet President & CEO Daniel Sitnam for his dedication and commitment to safety, leadership and training throughout the 30-year journey.
"It is with great pride that we highlight this long-standing relationship and recognize Helijet for the trust placed in Sikorsky helicopters for the past three decades," said Sikorsky Vice President for Strategy & Business Development, Nathalie Previte. "This milestone is particularly notable as Helijet is the first helicopter airline with such a lengthy record of uninterrupted airline operations, moving well over two million passengers to date."
For more than 19 years, Helijet has provided air medical transport services through its British Columbia Ambulance Services (BCAS) division. The BCAS Airevac Ambulance Program is one of the largest in North America, with approximately 7,000 patients flown every year, with pilots often navigating rugged terrain and adverse weather day and night.
"Since 1998, we've flown over 25,000 flight hours and facilitated more than 50,000 patient transfers with BCAS, using the Sikorsky S-76 series helicopter," said Sitnam. "Helijet has proven itself to be a dependable service provider while working within the often-challenging circumstances of BCAS patient transfer assignments. Without question, Sikorsky's commitment to safety and customer service, and the reliability of the S-76 helicopter has been a key part of our success and our excellent safety record."
Sikorsky has delivered more than 850 S-76 helicopters to customers globally since 1979 and will celebrate the 40th anniversary of the S-76's first flight on March 13. The legendary S-76 helicopter operates in more than 40 countries on five continents.

THE ITALIAN AIR FORCE'S STATE-OF-THE-ART PATROL AIRCRAFT LANDS IN MALAYSIA ON ITS FIRST MISSION ABROAD




Photo © Leonarda

The ATR 72MP, designated P-72A by the Italian Air Force, is at the forefront of maritime patrol capability, enabling defence, homeland security and environmental protection missions
The aircraft is fitted with Leonardo's ATOS surveillance mission system and Seaspray AESA radar?
For the first time since its introduction into service in December 2016, the Italian Air Force's ATR 72MP has flown overseas to attend the Langkawi International Maritime And Aerospace Exhibition in Malaysia, from March 21 to 25. During the show, the aircraft and its crew will be available to delegations and guests for hosted visits and briefings. Leonardo envisions significant export opportunities for the aircraft in the region due the aircraft's low cost of operation, ease of maintenance and exceptional versatility in a number of maritime roles.
The ATR 72MP, which was developed by Leonardo using the ATR 72-600 turboprop as a base, can perform roles including maritime patrol, search and identification of surface vessels, Command, Control and Communication, ISR, Intelligence, Surveillance and Reconnaissance, SAR (Search and Rescue) missions, the prevention of narcotics trafficking, piracy, smuggling, territorial water security and monitoring and intervention in the event of environmental catastrophes.
The ATR 72MP is equipped with Leonardo's ATOS mission system, which uses advanced data fusion techniques to present a single tactical picture to the operator that integrates information from all of the aircraft's on-board sensors. One key sensor on the ATR 72MP is Leonardo's Seaspray AESA (Active Electronically Scanned Array) surveillance radar. Seaspray provides a powerful surveillance capability with a range of modes, all in a highly reliable package. The aircraft also uses the latest communication systems, able to transmit or receive information in real time to/from command and control centres either on the ground, in the air or at-sea, to ensure coordinated and effective operations. The aircraft is also equipped with a self-protection system, fully integrated with the ATR 72MP's mission system and avionics.

USA, Van Buuren: A HD-83 operated by Ameristar Jet Charter Inc carrying the University of Michigan basketball team skidded off the runway at Willow Run and went through an airport security fence, across a service road and crashed into a field after executing a rejected take-off. The plane was substantially damaged whilst only one passenger was injured.
USA, BRADY: A 52-year-old man has died after being struck in the head by a propeller while trying to start a single-engine airplane in south-western Michigan. He was found by a Sherriff in a field near a hangar after he didn't show up as planned to meet a friend.
USA, Georgia: A Cessna 500 Citation I Sierra Eagle with only the pilot on board crashed 27 km north of Atlanta-Fulton County Airport. The airplane was destroyed by the impact and post-impact fire and the sole pilot on-board received fatal injuries. The flight departed Cincinnati Municipal Airport, Ohio, USA and climbed to the cruising altitude of FL230. According to ADS-B data, descent was started at 18:59 hours and the aircraft reached 3100 feet at 19:16. The flight then climbed again to 3800 feet, which altitude was maintained for about five minutes. The last ADS-B data point recorded by Flightaware showed the aircraft flying at 55 kts in a descent at 3000 feet. This last data point was less than 200 m away from the point of impact. The NTSB reported that the pilot radioed during the accident flight that he was having problem with his autopilot.
USA, Blount County: A Cessna T210L Turbo Centurion that had departured Kissimmee Gateway (KISM) airport en- route to Mc Kellar-Sipes Rgnl (KMKL) Blount County experienced an inflight breakup and subsequent impact with terrain northeast of Hayden, Alabama. The airplane sustained substantial damage and the four occupants on-board received fatal injuries. Weather may have been a factor to the event.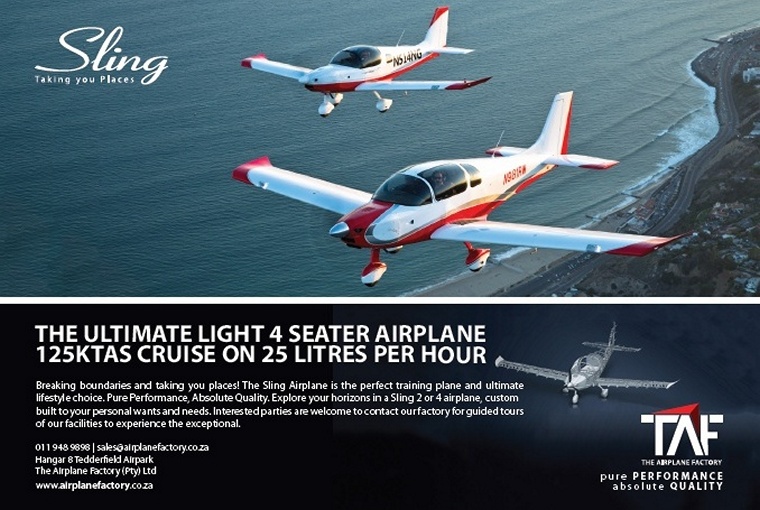 4 APRIL 1918

A two-seater Royal Air Force Sopwith 1½ Strutter takes off from a flying-off platform mounted on a 12-inch (305-mm) gun turret of the Australian battlecruiser HMAS Australia.


HMAS Australia was one of three Indefatigable-class battlecruisers built for the defence of the British Empire. Ordered by the Australian government in 1909, she was launched in 1911
.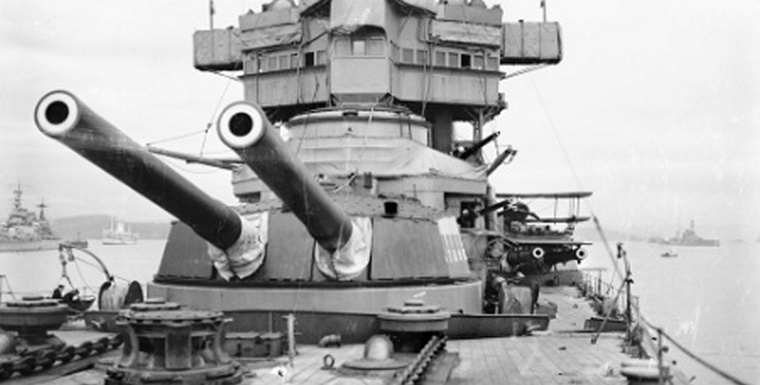 Australia's forward turret ('A') in 1918; note the port (i.e. left-side) wing turret in the background with a biplane on its roof. Photo Collection Database of the Australian War Memorial

By November 1918, ships of the British Grand Fleet carried over 100 aircraft on flying-off platforms mounted on an after turret. Each platform had a canvas hangar to protect the aircraft during inclement weather.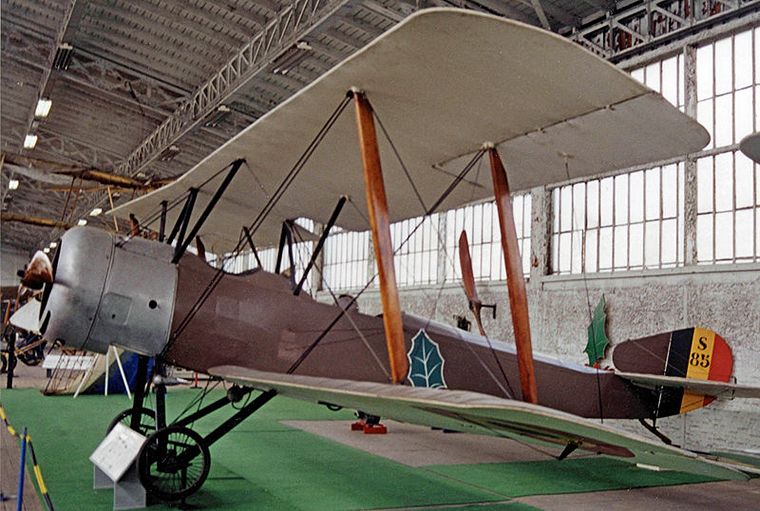 Photo RuthAS /commons.wikimedia.org

The wire-braced, wood and fabric construction 1½ Strutter was the first of these aircraft to take-off form such a platform. The pilot and gunner sat in widely separated tandem cockpits, with the pilot sitting in front, giving the gunner a good field of fire for his Lewis gun. The aircraft had a variable-incidence tailplane that could be adjusted by the pilot in flight, and airbrakes under the lower wings to reduce landing distance.


Photo National Archives, Washington


The RNAS used most of their 1½ Strutters as bombers, in the Aegean and Macedonia as well as in France, and as shipboard aircraft. In this service it was known as the Ship's Strutter and flew from aircraft carriers and other warships of the Royal Navy, as well as from HMAS Australia.



For a free no obligations quote email sales@pilotspost.com