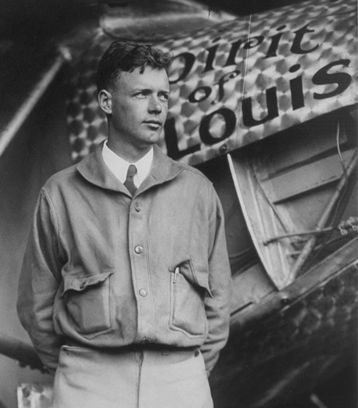 Charles Lindberg Photo Harris & Ewing / United States Library of Congress.
From an early age, Charles Augustus Lindbergh ((February 4, 1902 - August 26, 1974), had exhibited an interest in the mechanics of motorized transportation. By the time he started college as a mechanical engineering student, he had also become fascinated with flying. After quitting college in February 1922, Lindbergh enrolled as a student at the Nebraska Aircraft Corporation's flying school in Lincoln and two months later and flew for the first time in his life on 9 April 1922. A few days later Lindbergh took his first formal flying lesson in that same machine. However, he was not permitted to "solo" during his time at the school because he could not afford to post a bond for the required fee.
With the onset of winter in May 1923 he returned to the air and first solo flight. He then bought a World War I surplus Curtiss JN-4 "Jenny" biplane for $500. After spending week or so at the field to "practice" (thereby acquiring five hours of "pilot in command" time), Lindbergh took off from Americus for Montgomery, Alabama, on his first solo cross-country flight, and went on to spend much of the rest of 1923 engaged in almost nonstop barnstorming under the name of "Daredevil Lindbergh".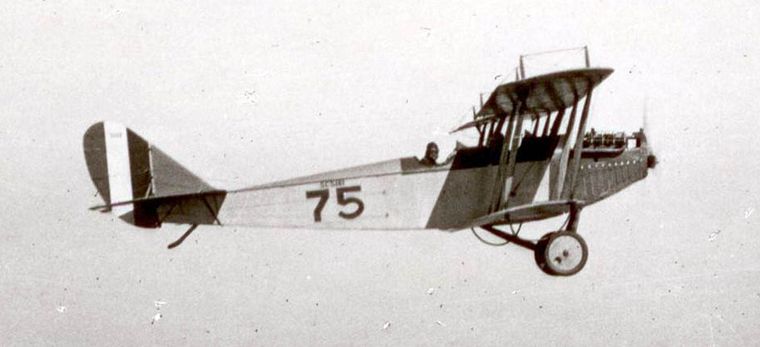 Curtiss Jenny. Photo George Johnson US Army Sinal Corps/commons.wikimedia

In 1927, at the age of 25, Lindbergh emerged from the virtual obscurity of a U.S. Air Mail pilot to instantaneous world fame as the result of his Orteig Prize. Designated as an award to the pilot of the first successful nonstop flight made in either direction between New York City and Paris within five years after its establishment, the $25,000 Orteig Prize (1927 money in 2015 $342,465.75) as first offered by the French-born New York hotelier (Lafayette Hotel) Raymond Orteig on 19 May 1919.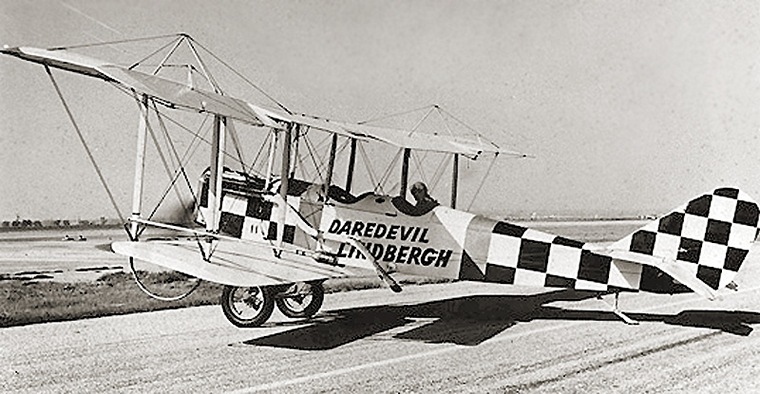 San Diego Air and Space Museum Archives commons.wikimedia.org

Six well-known aviators had already lost their lives in pursuit of the Orteig Prize when Lindbergh took off from Roosevelt Field on his successful attempt in the early morning of Friday, May 20, 1927. Prior to fuelling The Spirit Lindbergh's crew had strained and restrained the Shell Aviation fuel to eliminate as much sediment as possible. This was to prevent any fuel line blockages during the flight.
Burdened by its heavy load of 450 U.S. gallons (1,704 litres) of gasoline weighing about 2,710 lb (1,230 kg), and hampered by a muddy, rain-soaked runway Lindbergh's Wright Whirlwind-powered monoplane gained speed very slowly as it made its take-off run. However, its J-5C radial engine still proved powerful enough to allow the Spirit to clear the telephone lines at the far end of the field "by about twenty feet [six meters] with a fair reserve of flying speed.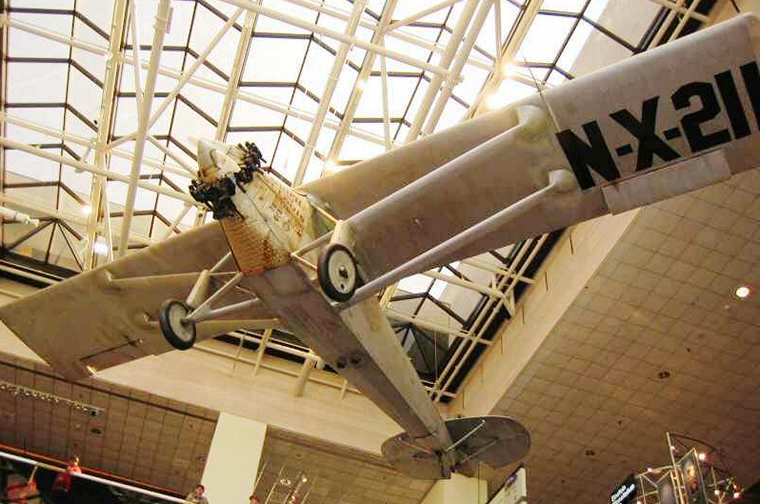 Spirit of St. Louis Smithsonian. Photo Jawed Karim commons.wikimedia.org


Over the next 33.5 hours, he and the Spirit faced many challenges, including skimming over both storm clouds at 10,000 feet (3,000 m) and wave tops at as low at 10 feet (3.0 m). Fighting icing, flying blind through fog for several hours, and navigating only by the stars (whenever visible), and dead reckoning he landed at Le Bourget Airport at 22:22 on Saturday, 21 May.
The airfield was not marked on his map and Lindbergh knew only that it was some seven miles northeast of the city. He initially mistook the airfield for some large industrial complex with bright lights spreading out in all directions. The lights were, in fact, the headlights of tens of thousands of cars all driven by eager spectators now caught in "the largest traffic jam in Parisian history."