THIS WEEK IN MIDWEEK UPDATE

Notice Board……..Plan Your Weekend……..Forthcoming Events

Aviation News………. Worldwide Incidents and Accidents

This Week in Aviation History………Advertising Rate Card





OSHKOSH AIRVENTURE 2017 TOUR RAFFLE




The South African Power Flying Association (SAPFA) and Neil Bowden's Air Adventure Tours group (www.airadventure.co.za) have put up an opportunity of a lifetime to attend Oshkosh AirVenture 2017 to be held from 24 to 30 July 2017 by offering a raffle ticket of R1000 for a trip for two to this event which includes air fares and camping in the unique South African campsite.

To purchase a ticket, payment can be done either by EFT (details below) or cash and is limited to 200 tickets sold, so get your soon to avoid disappointment.

Bank details: S.A.P.F.A.
Bank: Nedbank Limited
Branch Code: 19876500
Account Number 1876019840
Payment reference: Oshkosh Raffle - Your Name

E-mail proof of payment to esthertorlage@icloud.com with your name, email address and cell number (important to provide as winning ticket could be a cell phone number away). You will receive an e-mail / SMS with your ticket number once payment confirmation is received. The winner will be announced at the prize giving ceremony of the President's Trophy Air race on Saturday 27 May 2017 by means of a lucky draw.





Des interviews Aviation Safety Auditor Leon du Plessis.
Get all your questions answered in one place. To listen to a recording of the live broadcast click on the link:
www.debela.co.za/aviation-radio-show


5: EAA Chapter 322 meeting. Dicky Fritz Moth Hall Edenvale. Contact editor@afskies.co.za
6-8 April: National Rally Flying Championships. Fun Rally competitors can join on the 8th. Brits Air Field. Contact Frank Eckard e-mail: frank.eckard@mweb.co.za cell: 083 269 1516
7: TMG, LSA and Glider fly in Brits Airfield. Contact mandy@airplay.co.ca or daniel.ralefeta@gmail.com
8: The Airplane Factory Annual Breakfast Fly in. Venue: The Airplane Factory - Tedderfiled Air Park, Nettelton road, Eikenhof. Please contact Christine@airplanefactory.co.za


APRIL

20 -23: AERO Friedrichshafen - Germany Website:
www.aero-expo.com
22: 22 April Breakfast @ Robertson. Contact Alwyn du Plessis 083 270 5888 e-mail:
boeredata@breede.co.za
3rd Saturday of every month. Microland. Bring and braai. Fires and bykos provided. Fires start from 09h30. Contact person: Nick Swardt 082 441 8011 or Alan Hussey 072 82 2341
28- 30: Thaba Nchu Airshow. Christiaan Moriaana. 012 543 1736
26 - May 1: SA National Sky Diving Championships. Rustenburg Skydiving Club
29 -1 May: EAA National Convention - Bethlehem Airport EAA Chapter 1500 Contact Francois Marais E-mail:
info@stanfra.co.za
Cell 082 726 8550
MAY


3: EAA Chapter 322 meeting. Dicky Fritz Moth Hall Edenvale. Contact: e
ditor@afskies.co.za
4: SAAF Museum AFB Zwartkop open practise day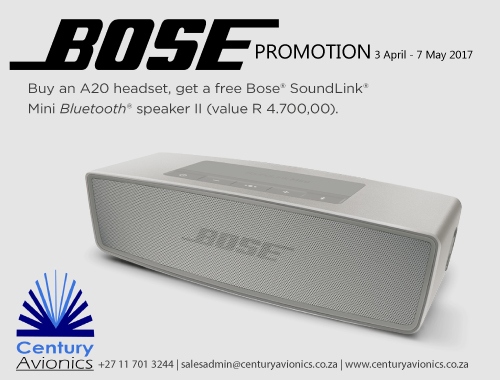 5-6: Battlefields' Sports Resorts' annual fly in. Dundee KZN. Contact Dave O' Halloran e-mail
gm@battlefieldslodge.co.za
6: SAAF Museum Airshow AFB Zwartkop. Contact Tel: 012 351 2290
10: Aero Club of South Africa Annual General meeting. EAA Auditorium Rand Airport. Contact
office@aeroclub.org.za
13: SAPFA Sheila Taylor Fun Rally, Krugersdorp, Jack Taylor Airfield. Frank Eckard E-mail:
frank.eckard@mweb.co.za
12 - 13: Lowveld airshow. Nelspruit Airfield. Tel: 013 741 6412 Contact Willemien Hodgkinson e-mail:
willemien.hodgkinson@kishugu.com
20-21: SAC KZN regionals. Ladysmith. Contact Annie Boon e-mail:
chunge@mweb.co.za
3rd Saturday of every month. Microland. Bring and braai. Fires and bykos provided. Fires start from 09h30. Contact person: Nick Swardt 082 441 8011 or Alan Hussey 072 82 2341
26-28: SAPFA President's Trophy Air Race. Springs Aero Club. Website:
www.sapfa.org.za
E-mail:
Race@sapfa.org.za
. Race director Robin Spencer-Scarr: r
obin@stylegroup.com.au
ot Contact Robbie Myburgh e-mail:
roblena@mweb.co.za
Cell: 083 377 0925
27-28: Wings Park Annual Airfest Fly in. All aircraft welcome. Great fun filled weekend with some of the coolest planes and pilots around. Avgas and Mogas available. Jet A1 on request. Safe parking with kilometer long grass runway. Contact Rob Williamson Cell: 082 574 9034 E-mail:
rwhw@iafrica.com
27: Botswana International airshow. Matsieng Airfield (FBMA). Contact Guillaume Knipe E-mail:
Gknipe@work.co.bw
Cell +267 71300646
JUNE

2-3: Newcastle Airshow. Newcastle. Contact Johan Pieters 082 923 0078 e-mail:
johan@champ.co.za
or Christo van der Vyver 083 375 5883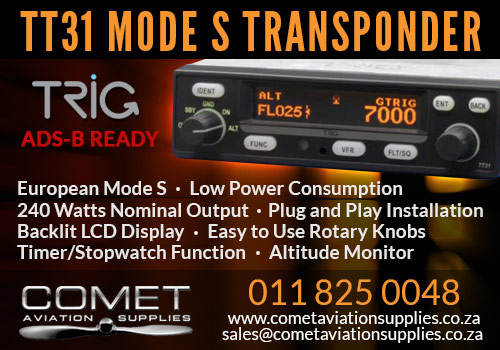 4: SAAF Museum AFB Zwartkop open practise day
7: EAA Chapter 322 meeting. Dicky Fritz Moth Hall Edenvale. Contact
editor@afskies.co.za
10-11: Wonderboom Adrenaline Show. Wonderboom.Contact Chris Briers E-mail:
chris@briersgroup.com
Cell: 082 568 7988
15-18: NAC fly-away. Contact Deneys Potgieter Cell: 082 891 4354 e-mail:
deneys.potgieter@nac.co.za
17: Queenstown Flying Club Centennial Celebrations. Contact Alasdair 0825518375
mac@mactax.co.za
24: Middelburg Aero Club Airshow. Richardt Lovett.
mail@pegasusi.co.za
082 771 8775
3rd Saturday of every month. Microland. Bring and braai. Fires and bykos provided. Fires start from 09h30. Contact person: Nick Swardt 082 441 8011 or Alan Hussey 072 82 2341
30-3 Jul: Race for Rhinos. Kubu Island Botswana.Contact Chris Briers E-mail:
chris@briersgroup.com
Cell: 082 568 7988
30- 1 July: SA Landing Championship Training Day - Brits Airfield. Contact Mauritz du Plessis email:
whitehouse@worldonline.co.za
, Cell: 083 601 1042



RUSSIAN HELICOPTERS DELIVERED UTILITY HELICOPTER TO KENYA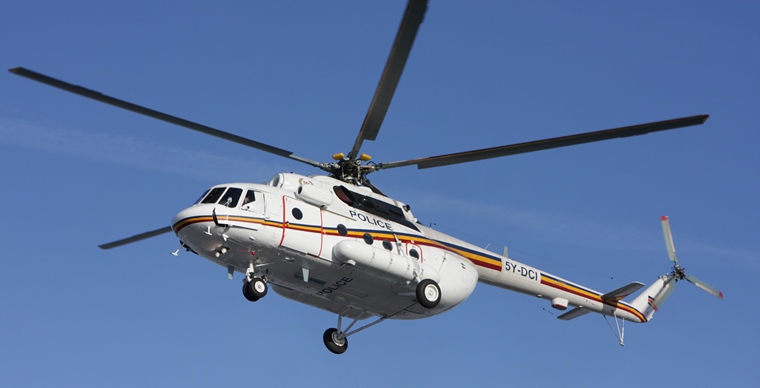 Photo © Russian Helicopters


"Russian Helicopters" Holding Company (part of Rostec State Corporation) has completed the delivery of Mi-17V-5 utility helicopter for the Ministry of Interior and Coordination of National Government of the Republic of Kenya. The helicopter was produced at the facilities of PJSC "Kazan Helicopters".
A ceremonial transfer of the helicopter has been performed in the capital of Kenya, Nairobi, in the presence of the Minister of the Interior of Kenya. In accordance with the contract, "Russian Helicopters" has also performed training of the Customer's specialists in addition to the delivery of the helicopter. The helicopter will serve the needs of the National Police of the Republic of Kenya.
"We have successfully completed the contract for the delivery of the first helicopter to Kenya. Currently, the total fleet of the Russian-made helicopters in the African countries exceeds 700 units and requires gradual renewal. Russian-made helicopters have shown excellent performance when implementing the widest scope of missions in the African continent. We count on the further fruitful cooperation", - Alexander Scherbinin, Deputy Director General for Marketing and Business Development of "Russian Helicopters" Holding Company, noted.
The African countries have traditionally been one of the largest operators of Russian-made helicopters. Mi-8/17 type helicopters proposed to African customers are primarily used in civil aviation - for cargo, passenger and VIP transportation. High flight and technical performance, reliability, capability to operate in a wide range of conditions and temperatures, multi-mission capability, easy operability and maintainability make Russian-made helicopters one of the best offers for the African market.
STEMME AG AT AERO 2017 - S12 FURTHER DEVELOPMENT AND FUTURE PLANS FROM STRAUSBERG



Each year Stemme AG, a premium sport aircraft manufacturer located in Strausberg near Berlin, presents its advanced powered gliders and company developments at AERO in Friedrichshafen, Germany. This year is no exception. From 5 - 8 April 2017 visitors to Europe's leading general aviation fair can experience the fascination of Stemme at Booth 309 in Hall A4. In addition to the Twin Voyager S12, the company is showing three new equipment versions as well as numerous other features of its flagship model.
Twin Voyager S12 - further developments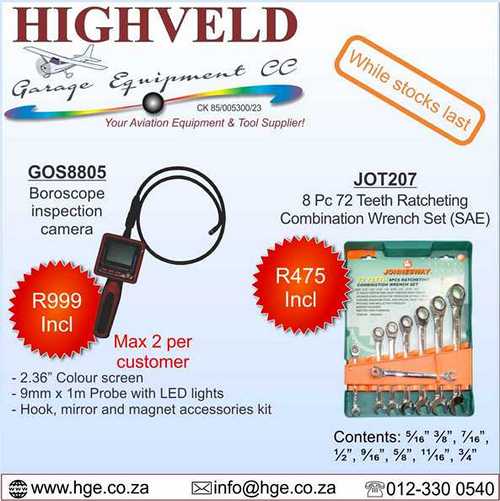 Stemme is not resting on its laurels, but continuing with development. After presenting Works Number 2 of the Twin Voyager S12 last year, this year the innovative Berlin-area company is showing three configurations of this high-performance aircraft. The CRUISING, SOARING and GLIDING panel versions offer pilots the opportunity to tailor the aircraft to their individual preferences.
Stemme fits out the S12 with an glass cockpit with Garmin Avionics Panel, offering a host of features such as two G3X touch panels, Garmin autopilot and digital engine monitoring. Stemme is also presenting an all-new lighting system for the S12 - integrated LED lights in the newly designed winglets, rudder and propeller dome of this 25 m wingspan machine improve its aesthetics and boost flight safety. The horizontal LED strip in the propeller dome is coupled with the collision avoidance system, and reacts to traffic situations with the appropriate signal. With its excellent performance numbers, improved storage space and individual interior options, the Twin Voyager S12 brings together all of the qualities of a high-performance glider and a comfortable touring aircraft.
Machines with these new features will be available for delivery starting in the second quarter of 2018.



CRY HAVOC! AN A-20 IS COMING TO AIRVENTURE OSHKOSH



Of the more than 7,000 Douglas A-20 Havocs built for U.S. and Allied forces during World War II, just a handful survive, and, as far as we know, only one flies - and it's coming to EAA AirVenture Oshkosh.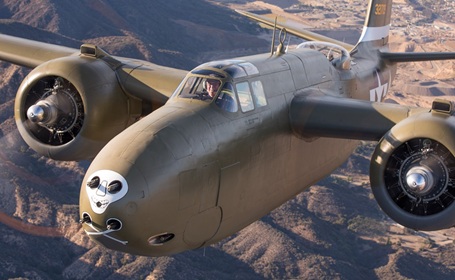 Photo © Scott Slocum
The twin-engine light bomber and attack aircraft is part of Rod Lewis' Lewis Air Legends collection based in San Antonio, Texas. Lewis Air Legends is also the owner of the beloved P-38F Glacier Girl, as well as the well-known Reno racer Rare Bear, a highly modified F8F-2 Bearcat.
Lewis' Havoc was built in 1943 as an A-20G, is powered by two 1,700-hp Wright R-2600s, armed with seven machine guns, and could carry a bomb load of 4,000 pounds. The airplane was previously owned by the Lone Star Flight Museum, but has since been fully restored to its original, stock military configuration. The airplane was originally slated to be here in 2016, but had to cancel at the last minute.
"We're really excited to see this beautiful airplane this summer," said Rick Larsen, EAA's vice president of communities and member programs who coordinates features and attractions at AirVenture. "As the only known flying example, the A-20 is truly unique and will be a great addition to the warbird lineup at Oshkosh 2017."
The exact arrival and air show demonstration dates will be announced as they are finalized.


SUN 'N FUN FLY-IN & EXPO 2017-A PREVIEW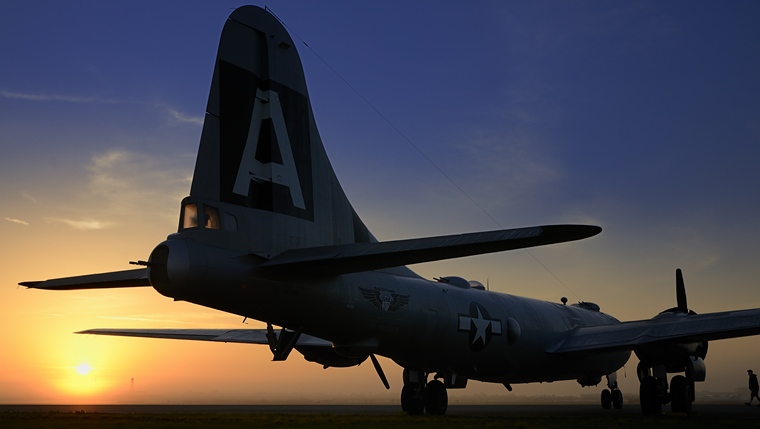 The annual SUN 'n FUN International Fly-In and Expo is famous for being "Spring Break for Pilots", bringing thousands of aviation enthusiasts from all over the world to Lakeland Linder Airport in Lakeland, Florida for 43 years.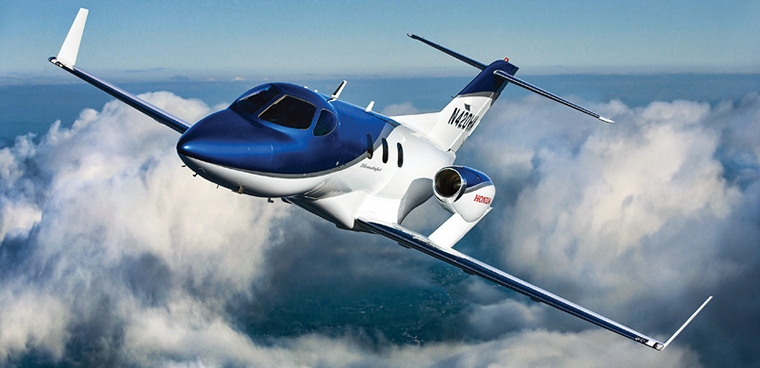 This year, Honda is teaming up with SUN 'n FUN and Banyan Air Service to bring a unique and spectacular display. Known for its innovative and premium quality products across multiple industries, the Honda brand will be well represented in several exhibits and activities including, for the first time at SUN 'n FUN, the fully certified HondaJet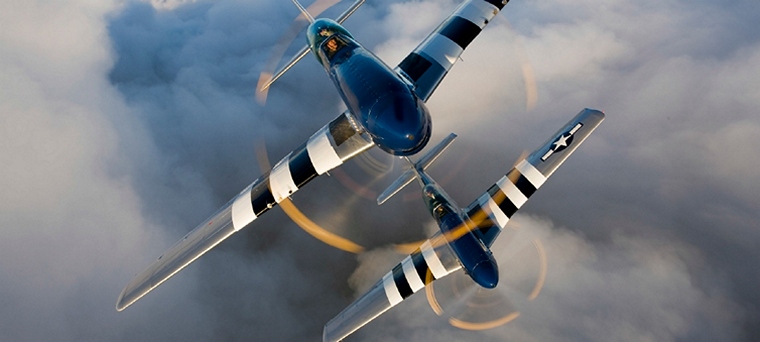 A major highlight of the week will take place at approximately 6:15 p.m. on Thursday, April 7 when a Flight to Honour will return from Washington D.C. with much fanfare, carrying WWII and Korean War veterans. These honourees will spend the day touring the memorials in our nation's capital, and receive a heroes' welcome upon arriving back to



The Blues will be performing on Friday, Saturday and Sunday, April 7-9 during the SUN 'n FUN airshow

Visitors will be able to enjoy the show from the improved and increased flightline viewing areas, the new family fun zone packed with kids activities, food, resting area and restrooms with baby changing stations and new restrooms close to indoor exhibitor hangars.
Other highlights during the week long show will be the daily autograph sessions with performers, the Thunder Alley Vintage Jet Display, Victory's Arsenal Theater showcase series, C-17 GlobeMaster static display, plus all of your favorite United States Fighter aircraft and the spectacular twilight mid-week airshow sponsored by Florida Restaurant and Lodging and scheduled for 7:30 p.m. on Wednesday, April 5th. The evening program on Saturday, April 8th will include fireworks with a night air show.
PILATUS PC-12 NG NOW APPROVED FOR COMMERCIAL OPERATIONS IN EUROPE




Following a decision by the European Aviation Safety Agency (EASA), the PC-12 NG, the world's best-selling single-engine turboprop aircraft, is now approved for commercial operations in Europe. The PC-12 has been in successful commercial use for years in other parts of the world, be it for business, medical transport or cargo flights.
Single-engine turbine aircraft were approved for commercial operations in Europe on 1 March 2017. This important decision by EASA means that the PC-12 can now be operated commercially at night, and under instrument flight rules, across all 32 EASA member states (Commercial Air Transport Single-Engine Turbine in Instrument Metrological Conditions CAT SET-IMC).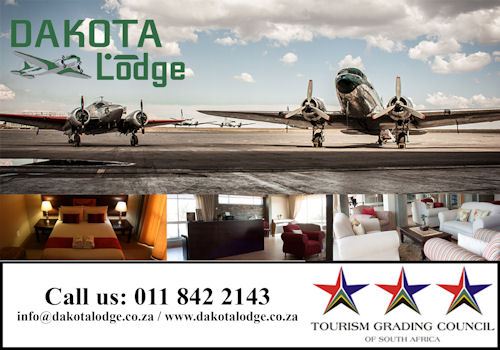 A spacious, comfortable cabin, high loading capacity and large cargo door make the PC-12 an extremely versatile aircraft. Those qualities combined with a range that is sufficient to cover all of Europe, plus lower operating and maintenance costs compared to twin-engine aircraft, will open up interesting new perspectives for commercial operators in Europe. The worldwide fleet of nearly 1,500 PC-12s has now completed over 6 million hours in the air.
Ignaz Gretener, Vice President General Aviation at Pilatus, comments: "CAT SET-IMC will make it possible to develop new routes in Europe. The decision by the EASA provides an incentive for aircraft operators in Europe to replace older aircraft with new, safer, more environmentally friendly single-engine turbine aircraft such as the PC-12. With its short take-off and landing capacities, the PC-12 will also fly closer to the desired destination. We are confident that we will soon see a large number of additional PC-12s providing good service in Europe."
BOEING 787-10 DREAMLINER COMPLETES FIRST FLIGHT

The Boeing (NYSE: BA) 787-10 Dreamliner took to the skies for the first time today at Boeing South Carolina. The airplane, which is the newest and longest model of the 787 family, completed a successful flight totalling four hours and 58 minutes.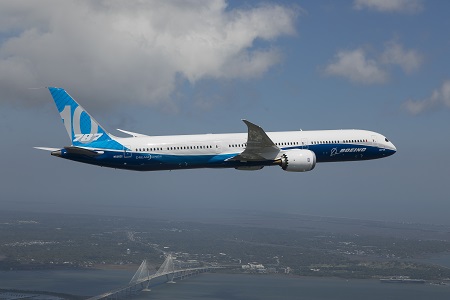 Piloted by Boeing Test & Evaluation Capts. Tim Berg and Mike Bryan, the airplane performed tests on flight controls, systems and handling qualities. The 787-10 will now undergo comprehensive flight testing before customer deliveries begin in the first half of 2018.
The 787-10 has won 149 orders from nine customers across the globe including launch customer Singapore Airlines, Air Lease Corporation (ALC), All Nippon Airways (ANA), British Airways, Etihad Airways, EVA Air, GE Capital Aviation Services (GECAS), KLM Royal Dutch Airlines and United Airlines.
As an 18-foot (5.5-m) stretch of the 787-9, the 787-10 will deliver the 787 family's preferred passenger experience and long range with 25 percent better fuel per seat and emissions than the airplanes it will replace and 10 percent better than today's competition.
The 787 Dreamliner family is a key part of Boeing's twin-aisle airplane strategy, which offers a modern, optimized and efficient airplane family in every market segment. Since entering service in 2011, the 787 family has flown more than 152 million people on over 560 unique routes around the world, saving an estimated 14 billion pounds of fuel.
Peru, Jauja: A Peruvian Airlines Boeing 737-300 on a flight from Lima to Jauja with 141 people on board, landed on Jauja's runway 31 but veered off the runway, suffered the collapse of all gear and the right hand wing of the aircraft impacted the perimeter fence. Fuel began leaking from the wing and ignited and the aircraft burst into flames coming to a stop after skidding on fire for some distance. The passengers and crew members evacuated safely whilst the fire spread, consuming a large part of the fuselage.
USA, Albuquerque: A Dallas-based American Airlines first officer died Wednesday after collapsing in the cockpit during a flight. The Flight from DFW International Airport was preparing to land Wednesday afternoon in Albuquerque when the captain declared a medical emergency. Medics quickly boarded the plane but were unable to revive the first officer.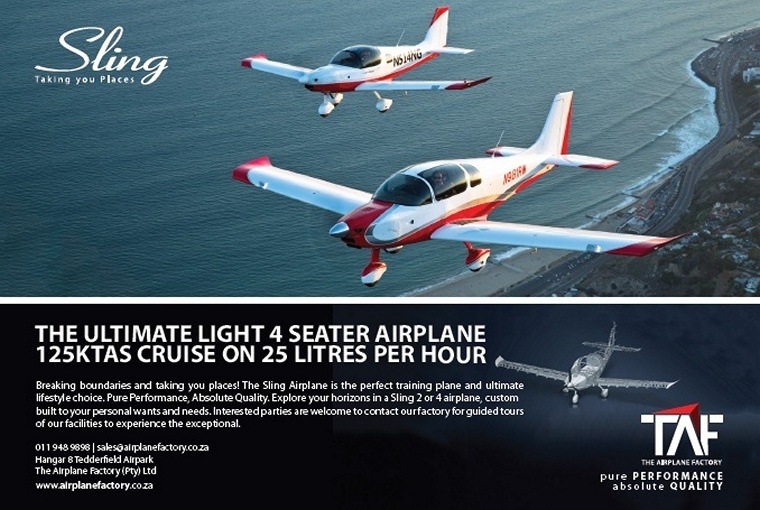 7 APRIL 1922

In the first mid-air collision of airliners, a de Havilland DH.18 collides with Farman F.60 Goliath near Picardie, France.


On 7 April 1922, four days after Daimler Hire commenced operations with the DH.18A, G-EAWO was flying mail from Croydon bound for Le Bourget, Paris, with only the pilot (Lieutenant R. E. Duke) and a boy steward (Hesterman) aboard. Meanwhile, the Goliath (F-GEAD) piloted by M. Mire had departed Le Bourget with three passengers and a mechanic.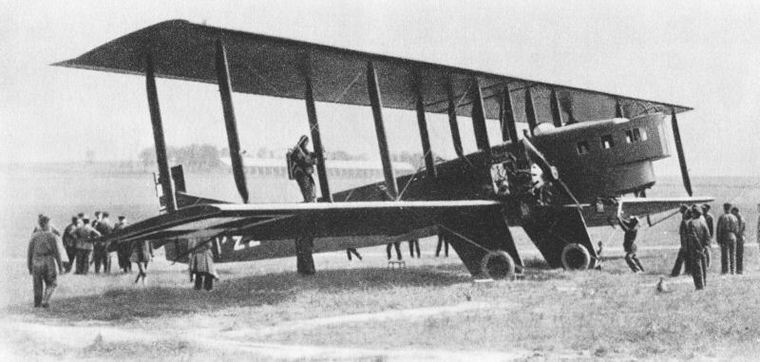 Farman Goliath Photo Polska Lotnicza/commons.wikimedia.org

Following the normal route in drizzle and fog at an altitude of 150 m (492 ft), the DH.18A collided with the Goliath over Thieuloy-Saint-Antoine, 4 kilometres (2 mi) south of Grandvilliers, Picardie some 27 kilometres (17 mi) north of Beauvais and some 70 miles (110 km) north of Paris. All seven people died.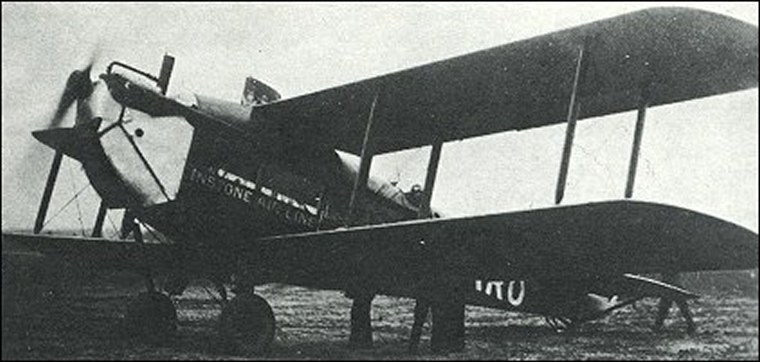 De Havilland DH-18. Photo commons.wikimedia.org

During the collision the DH.18 lost a wing and the tail, and impacted first, with the Goliath crashing a few minutes later. Although people on the ground quickly reached the scene, all were found to be dead except for the boy steward, who was badly injured. He was taken to the nearby village, but died of his injuries.
Following the accident, a meeting was held at Croydon Airport by representatives of Compagnie des Grands Express Aériens, Compagnie des Messageries Aériennes, Daimler Airway, Handley Page Transport, Instone Air Line and KLM, as well as two representatives from the Air Ministry and various pilots employed by the companies. Amongst the resolutions passed at the meeting were that "keep to the right" was to become the universal rule of the air, new airliners should provide a clear view ahead for the pilot, and that all airliners should be equipped with radio. Clearly defined air routes were to be introduced in Belgium, France, the Netherlands and the United Kingdom.



For a free no obligations quote email sales@pilotspost.com