Juri and left Krugersdorp on Saturday 29 April in his RV-7 for the 50 minute flight to Bethlehem to attend the EAA of SA National Convention hosted this year by Chapter 1500 and the Bethlehem Aero Club.
Originally we had planned to leave FAKR (Krugersdorp) at 07:30 but fortunately were informed that Bethlehem was fogged in with no landings possible so we had coffee with Dale de Klerk of Alpi Aviation. We eventually departed just before 09:00 and the skies were clear until just past Vereeninging when we encountered a bank a mist that stretched all the way to Petrus Steyn. Conditions forced a number of aircraft to return to their home fields whilst misty condition at most Gauteng fields forced some to abandon their plans or to delay take-off until much later.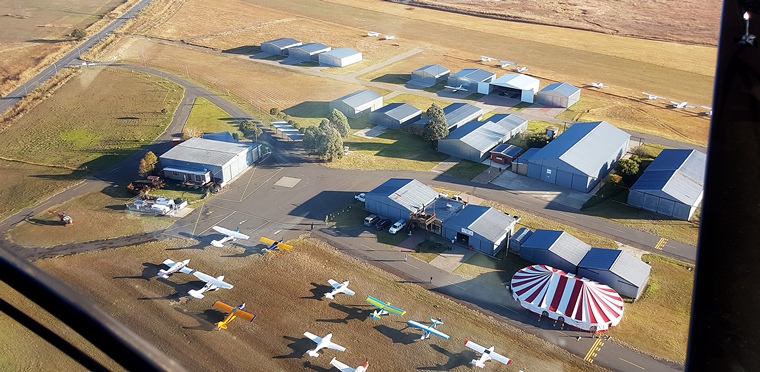 The field early Sunday morning. Photo Tina Hunter
Fortunately, Bethlehem was clear when we arrived. It being a long weekend and the eastern Free Sate a popular tourist destination accommodation problems forced the organisers to move the dinner originally planned for Saturday evening to Sunday. Because of work commitments (some of us must keep the economy going) we had to leave Sunday afternoon.



Aircraft parked on the grass area on Saturday morning. More were parked adjacent to the grass runway or next to the taxi ways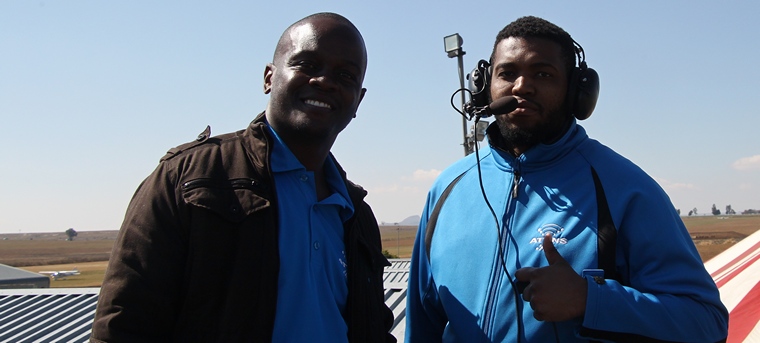 ATNS's Desmond and Kuda manned the tower and supplied AFIS service at the field




Saturday casual breakfast available at the airfield


A Fun Rally (Please see Rob Jonkers's separate report) was organised for Saturday and whilst that took place a shuttle took those that wished for less strenuous activity to the jewel of the eastern Free Sate, Clarence where apparently much fun was had.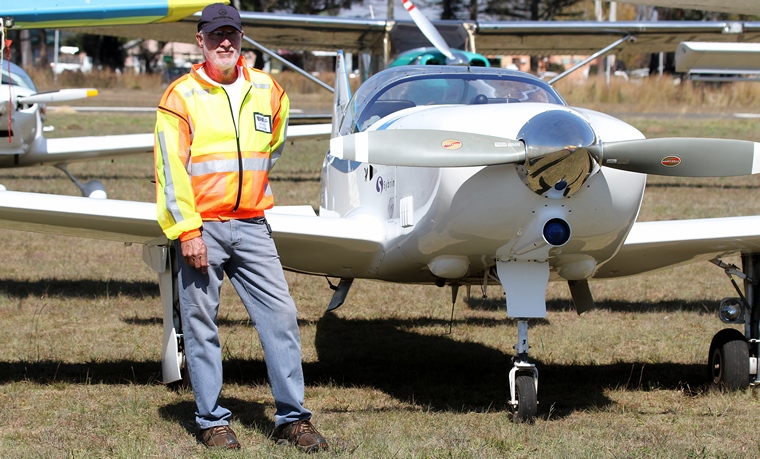 Safety Officer Nigel Musgrave

Braai packs were available, the fires lit and it was time to relax and swap stories.


Saturday night after the braai


A shuttle service arranged by Phillip Jacobs of the Bethlehem Aeroclub and owner of the Hyundai dealership safely transported visitors to and from their accommodation.
Sunday was a busy day. Aircraft judging took place on the grass apron…….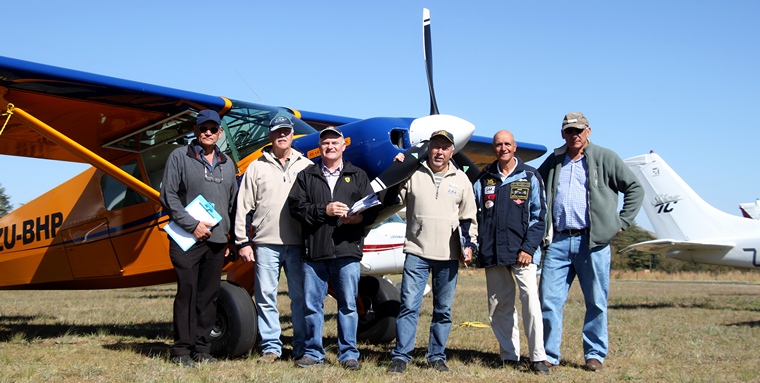 The judges and the EAA Grand Champion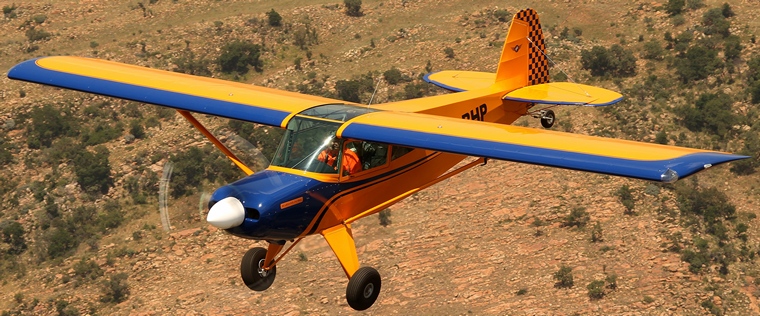 EAA Grand Champion Home Built Award and Best Tube and Fabric Aircraft Wayne Giles's Bearhawk ZU- BHP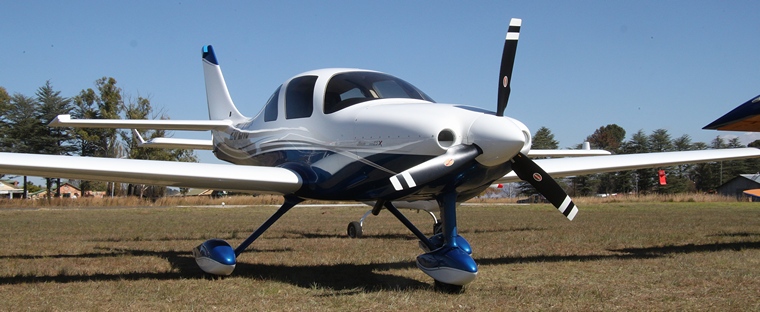 Leon Joubert's Concourse d' Elegance winner Lancair ZU-LNC Lancair ZU-LNC




Piet Louw's Savannah ZU-SDG was awarded the Pertec Shield for Best Homebuilt All Metal Construction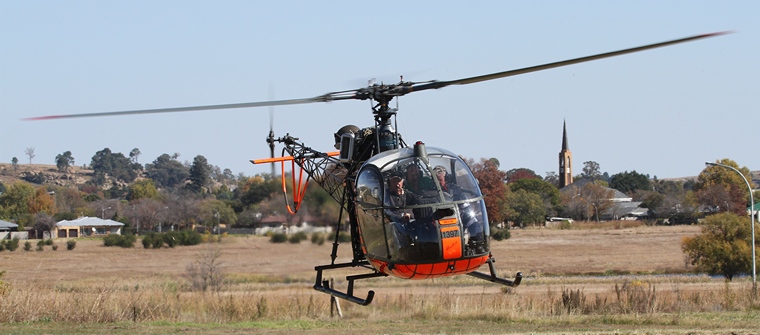 EAA Trophy for best Rotorcraft Alouette II ZU -ALO




Klaus Keuchel's Taylorcraft ZS-BLD won the Best Restoration Award




Tony vd Heuvel's GP4 ZU-CLC won the Best Wood Aircraft Trophy.




Most Meritious Restoration Piper Super Cub ZU-ASI Alan Evans Hayne

whilst presentations on various subject with an aviation theme were held in one of the hangers.


Civilian Air Patrol - presented by Juri Keyter, founder of Pilots Post, concourse RV builder and past chairman of Krugersdorp Flying Club. This presentation explained how EAA members can enhance security in rural areas to help deter the rash of farm murders and other violent crime




EAA Member Participation at EAA related events Incentive Scheme - presented by Clive King, Vice President EAA of SA and Kevin Marsden, EAA of SA National Secretary




Aero Club/RAASA issues affecting recreational Aviation in SA - presented by Neil De Lange, CEO RAASA and Paul Lastrucci, EAA of SA National President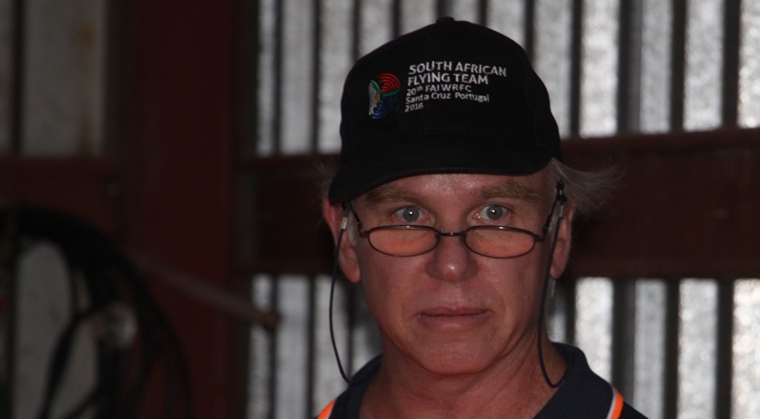 Conversion of electronic maps to paper and the need to know more than simply following the magenta line - presented by Rob Jonkers, accomplished aero engineer and dedicated precision rally pilot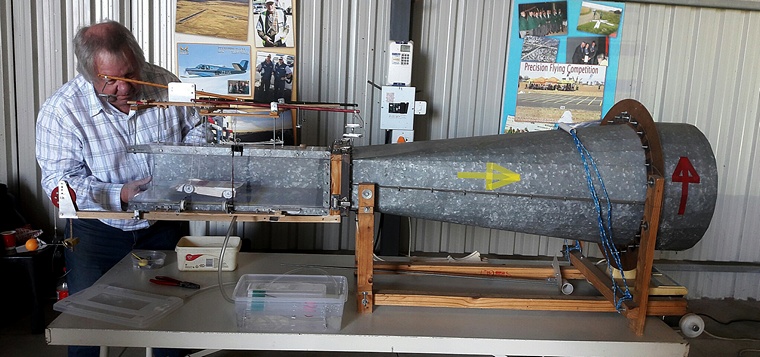 Larry Homan demonstration on the principle of flight dynamics on his homebuilt windtunnel




The AGM led by EAA National President Paul Lastruci

Because of other commitments we could not stay for Sunday's dinner and award ceremony and departed at 16:00 and flew in glorious conditions all the way to Krugersdorp.
Sixty guests attended the dinner that was held at the Lavender Lodge. Gerald Maddams, Chairman of EAA Chapter 1502, was made an Honorary Life member of EAA, in recognition of his continued membership since 1972, together with his contributions to EAA activities over the years. He was also awarded the Dave Smith Memorial Cup for his contribution to promoting the cause of EAA.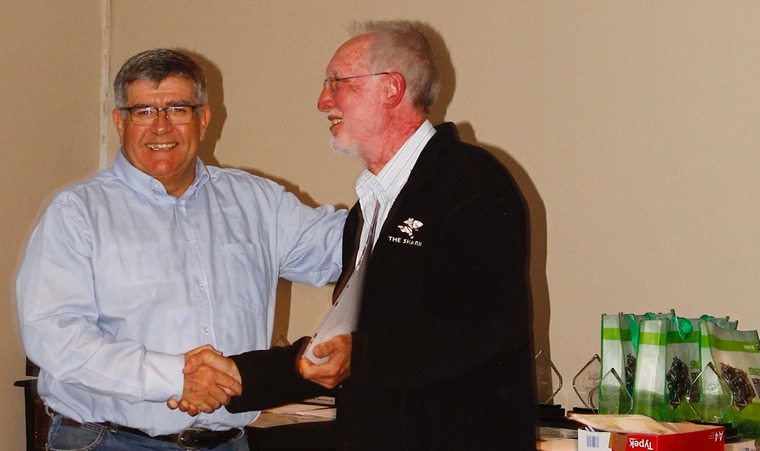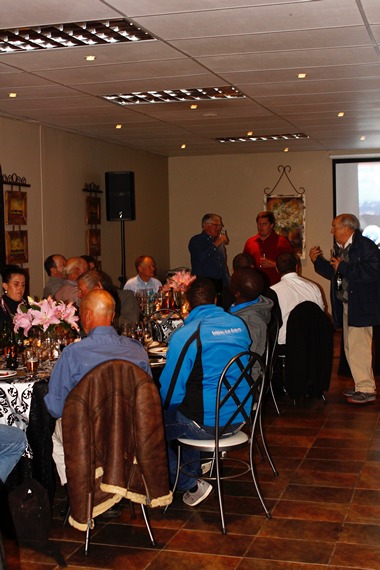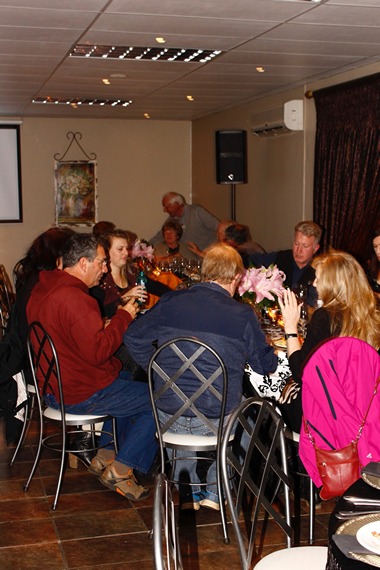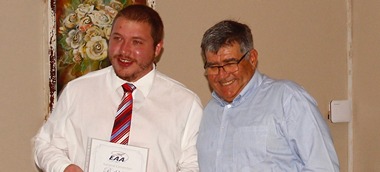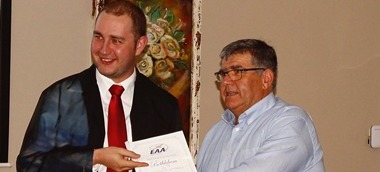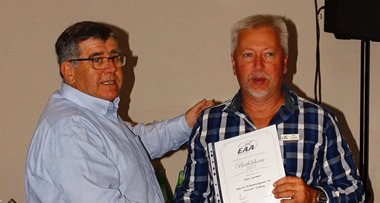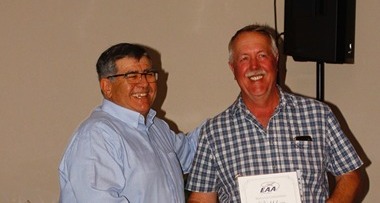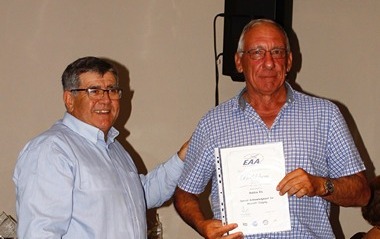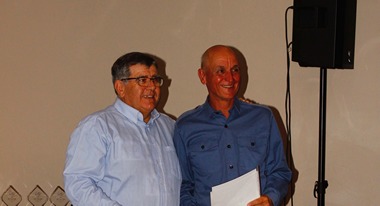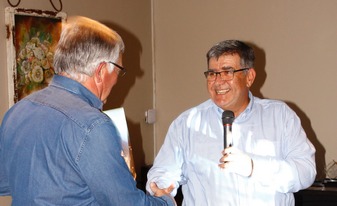 Awards evening dinner. Photos Jenni Jonkers

EAA National Convention 2017 Meritorious Award Recipients


Contribution to Safety and Promotion of Recreational Aviation: n/a
Dave Smith Memorial Cup Award - Most Enthusiastic Member: Gerald Maddams
Most Enthusiastic Lady Member: n/a
Judges' Award - Most Meritorious Restoration ZU-ASI Piper Supercub lan Evan-Hanes
Youngest EAA Pilot Flying to the 2016 Convention: n/a
EAA Award for Furthest Distance Flown to attend 2107 Convention: Gerald Maddams ZU-DIG
EAA Award for Longest Time Flown to attend 2017 Convention: Gerald Maddams ZU-DIG
As usual the hospitality of the Bethlehem Aero Club was out of this world and the organisation of the Convention superb. Congratulations to all concerned.