THIS WEEK IN MIDWEEK UPDATE

Plan Your Weekend……..Forthcoming Events

Aviation News………. Worldwide Incidents and Accidents

This Week in Aviation History………Advertising Rate Card





Get all your questions answered in one place. To listen to a recording of the live broadcast click on the link:
www.debela.co.za/aviation-radio-show




3: EAA Chapter 322 meeting. Dicky Fritz Moth Hall Edenvale. Contact:
editor@afskies.co.za
5-6: Battlefields' Sports Resorts' annual fly in. Dundee KZN. Contact Dave O' Halloran e-mail
6: SAAF Museum Airshow AFB Zwartkop. Contact Tel: 012 351 2290


MAY

10: Aero Club of South Africa Annual General meeting. EAA Auditorium Rand Airport. Contact
office@aeroclub.org.za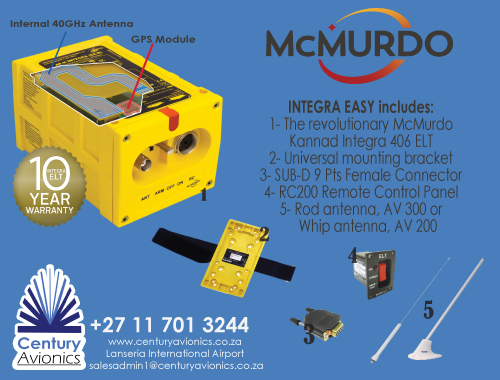 12-14: Carnarvon Vliegklub will be holding a Fly-in on the weekend of 12-14 May this year. The event will co-incide with the local Agri Show. Contact: Rob Anderson (0832618337)
andersonr@mweb.co.za
13: Rustenburg (FARG) Breakfast Fly-In. Rustenburg will be hosting a breakfast fly-in on the above mentioned date. Come and enjoy the fun and Rustenburg hospitality.
13: SAPFA Sheila Taylor Fun Rally, Krugersdorp, Jack Taylor Airfield. Frank Eckard E-mail:
frank.eckard@mweb.co.za
12 - 13: Lowveld airshow. Nelspruit Airfield. Tel: 013 741 6412 Contact Willemien Hodgkinson e-mail:
willemien.hodgkinson@kishugu.com
20-21: SAC KZN regionals. Ladysmith. Contact Annie Boon e-mail:
chunge@mweb.co.za
20: Turn your rotors in Kitty Hawk's direction, show off your spinning blades, make an impression with your disc! Fly in to Kitty Hawk. Any aircraft welcome!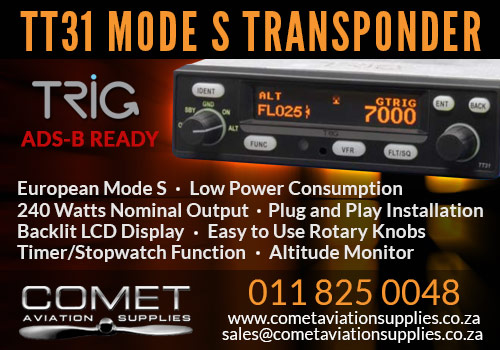 3rd Saturday of every month. Microland. Bring and braai. Fires and bykos provided. Fires start from 09h30. Contact person: Nick Swardt 082 441 8011 or Alan Hussey 072 82 2341
26-28: SAPFA President's Trophy Air Race. Springs Aero Club. Website:
www.sapfa.org.za
E-mail:
Race@sapfa.org.za
. Race director Robin Spencer-Scarr:
robin@stylegroup.com.au
ot Contact Robbie Myburgh e-mail:
roblena@mweb.co.za
Cell: 083 377 0925
27: We are organizing a small breakfast fly-in at the Jack Taylor Airfield (FAKR) Krugersdorp. Breakfast will start from 08h00 and be served all morning. Everyone is welcome so please come join us and let's get a good thing going! We plan on growing this into an annual fly-in so please come support.
27-28: Wings Park Annual Airfest Fly in. All aircraft welcome. Great fun filled weekend with some of the coolest planes and pilots around. Avgas and Mogas available. Jet A1 on request. Safe parking with kilometer long grass runway. Contact Rob Williamson Cell: 082 574 9034 E-mail:
rwhw@iafrica.com
27: Botswana International airshow. Matsieng Airfield (FBMA). Contact Guillaume Knipe E-mail:
Gknipe@work.co.bw
Cell +267 71300646
JUNE

2-3: Newcastle Airshow. Newcastle. Contact Johan Pieters 082 923 0078 e-mail:
johan@champ.co.za
or Christo van der Vyver 083 375 5883
4: SAAF Museum AFB Zwartkop open practise day
7: EAA Chapter 322 meeting. Dicky Fritz Moth Hall Edenvale. Contact
editor@afskies.co.za
10-11: Wonderboom Adrenaline Show. Wonderboom. Contact Chris Briers E-mail:
chris@briersgroup.com
Cell: 082 568 7988
15-18: NAC fly-away. Contact Deneys Potgieter Cell: 082 891 4354 e-mail:
deneys.potgieter@nac.co.za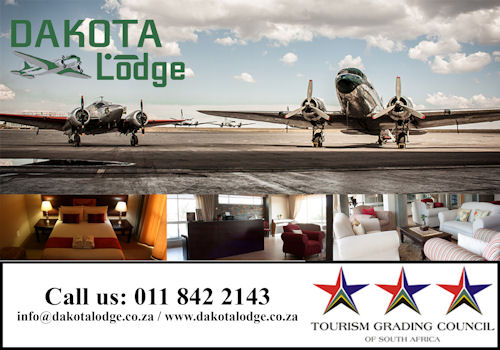 17: Queenstown Flying Club Centennial Celebrations. Contact Alasdair 0825518375
mac@mactax.co.za
24: Middelburg Aero Club Airshow. Richardt Lovett.
mail@pegasusi.co.za
082 771 8775
3rd Saturday of every month. Microland. Bring and braai. Fires and bykos provided. Fires start from 09h30. Contact person: Nick Swardt 082 441 8011 or Alan Hussey 072 82 2341
30-3 Jul: Race for Rhinos. Kubu Island Botswana.Contact Chris Briers E-mail:
chris@briersgroup.com
Cell: 082 568 7988
30- 1 July: SA Landing Championship Training Day - Brits Airfield. Contact Mauritz du Plessis email:
whitehouse@worldonline.co.za
, Cell: 083 601 1042
JULY

1: SAAF Museum AFB Zwartkop open practise day
5: EAA Chapter 322 meeting. Dicky Fritz Moth Hall Edenvale. Contact Contact
editor@afskies.co.za
5-8: SAC Nationals. Malelane, Mpumalanga. Contact Annie Boon e-mail:
chunge@mweb.co.za
8: EAA Chapter 973 - Krugersdorp. Breakfast Fly-in to Crosswinds Airfield. All EAA members, Microlighters, friends and aviation enthusiasts - You are all invited to fly in or drive in to Crosswinds Airfield and enjoy the day with us. A full breakfast at R80 per head will be available, which includes coffee and tea. Map available here:
https://gallery.mailchimp.com/9fed99877f4280842cbc752a7/files/ae942317-6a4c-4675-8d5c-638c47005dbe/Crosswinds_Airfield_info.pdf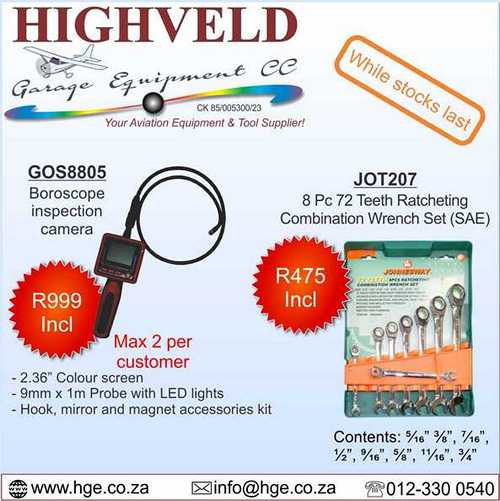 8: Swaziland International airshow. Swaziland Flying Club. Contact Yorick Hulett e-mail:
hulettcharcoal@gmail.com
Tel: +268 760 31002
14-16: Nylstroom Flying Club and EAA Taildragger Fly-in. Contact Richard Nicholson Cell: 092 490 6227 E-mail:
rgn@pcwireless.co.za
15: Hoedspruit Fun Rally. Contact Wynand Uys email: wynand@ottersden.co.za or Frank Eckard e-mail:
frank.eckard@mweb.co.za
cell: 083 269 1516
3rd Saturday of every month. Microland. Bring and braai. Fires and bykos provided. Fires start from 09h30. Contact person: Nick Swardt 082 441 8011 or Alan Hussey 072 82 2341
24-30: EAA AirVenture Oshkosh. Wisconsin, USA. Camping on the airfield contact Neil Bowden e-mail:
neil1@telkomsa.net
or Hotels in Appleton contact Calvin Fabig e-mail:
calvin@designer.co.za
28: World Precision Flying Championships - Austria.




C-123 THUNDER PIG RETURNING TO OSHKOSH




There are many aircraft that would emerge famous from the war in Vietnam. Aircraft like the F-4 Phantom and UH-1 Huey are icons of the conflict. Another aircraft, an unsung hero of the war in Southeast Asia, was the Fairchild C-123 Provider. Today, not many C-123s remain and most of them are on static display in museums. But a museum just north of Pittsburgh, Pennsylvania, the Air Heritage Museum, works tirelessly to ensure that at least one stays flying. Their C-123, affectionately known as Thunder Pig is a flying memorial to the men and women who gave all in Vietnam.
The Provider was originally designed as a glider by the Chase Company. Through a change in hands of the contracts of the Chase Company, Fairchild was selected to develop the Chase design into the C-123 Provider. The aircraft did not deploy at first, but the U.S. Army was using the Caribou on short and rough runways with great success and the U.S. Air Force decided that they too needed an aircraft in theater with the same capabilities. The C-123 was initially powered by two Pratt & Whitney R-2800 radial engines and later models were upgraded with supplemental jet engines, culminating in the K-model that carried two J-85s in pods under the wings. These aircraft would serve many roles under the flags of many countries. While their main mission would be airlift, they would also serve as VIP transports, and even night surveillance aircraft on the Ho Chi Minh trail. The aircraft would also take part in Operation Ranch Hand, which was a mission to defoliate the jungle in order to expose enemy troops. The CIA's covert airline, Air America, also used the Provider extensively.
Thunder Pig served in numerous units in the United States through its military career and found itself in storage at Davis-Monthan Air Force Base in Tucson, Arizona. There, warbird collector David Tallichet purchased the aircraft along with a fleet of others. Eventually the group from Air Heritage was approached about the aircraft and asked if they would like it for their museum. The museum dispatched several expeditions to explore any issues with the airplane and research how to repair it to flying condition. When the door was first opened it was discovered to be a home for a coyote who was none too pleased to have visitors. Through hard work and dedication, along with support from the home base in Beaver Falls, the team repaired the aircraft in to a state that it could be ferried back to Pennsylvania. Pilot Bob Huddock flew the aircraft back along with several crew members including a former C-123 crew chief named Virgil Wyke. With the C-123 safely back in Pennsylvania, restoration work continued, and the airplane is now the sole known flying example of this proud warbird you see today. The aircraft can be seen at air shows across the country and even in a few movies. This summer the C-123 Thunder Pig will be a proud addition to the warbird lineup here in Oshkosh.
This airplane has another EAA connection as well. Our own museum program representative Chris Henry, EAA Lifetime 41434, had the privilege of working on Thunder Pig as a teenager.
"I was part of the crew who restored this airplane," he said. "Through this restoration I worked closely with mentors who would help guide my aviation career. I am very thankful that they were the teachers they were, or I might not be doing what I get to do today. The crew of the C-123 Thunder Pig truly carry forward The Spirit of Aviation."


SECOND BOEING T-X AIRCRAFT TAKES FLIGHT




Boeing [NYSE: BA] and partner Saab [Stockholm: SAABB] have completed the first flight of their second production-ready T-X aircraft, which is identical to the first and designed specifically for the U.S. Air Force advanced pilot training requirement.
During the one-hour flight, lead T-X Test Pilot Steve Schmidt and Boeing Test Pilot for Air Force Programs Matt Giese validated key aspects of the aircraft and further demonstrated the low-risk and performance of the design, proving its repeatability in manufacturing.
"The jet handled exactly like the first aircraft and the simulator, meeting all expectations," said Giese. "The front and back cockpits work together seamlessly and the handling is superior. It's the perfect aircraft for training future generations of combat pilots."
Both pilots trained for the flight using the complete Boeing T-X system, which includes ground-based training and simulation.
"Our successful flight test program is a testament to the fact that our offering is the right choice for the U.S. Air Force," said Schmidt. "This aircraft was built to Air Force requirements and designed to fulfil the Air Education and Training Command mission."
The Boeing T-X aircraft has one engine, twin tails, stadium seating, and an advanced cockpit with embedded training. The all-new, purpose-built design offers flexibility to evolve as technology, missions, and training needs change.
Boeing and Saab revealed their design in September 2016 and flew the first aircraft last December.
T-X will replace the Air Force's aging T-38 aircraft. Initial operating capability is planned for 2024.
FIRST PIPER M600 SOLD INTO EUROPE ON FIRST DAY OF AERO FRIEDRICHSHAFEN




Piper Aircraft has confirmed the sale of the first Piper M600 into Europe during the opening day of Aero Friedrichshafen and following the first customer M600 demonstration given in the region. The corporate customer, CTP Invest, is one of the largest commercial property developers in the Czech Republic and Eastern Europe and previously participated in a fractional ownership program using a PC-12 and a Piper Meridian. The aircraft is expected to be delivered to the customer at the end of the summer in late Q3.
"Piper is thrilled that CTP Invest is expanding its corporate aircraft usage and has selected the efficient and cost effective M600 as its newest business tool" said Drew McEwen, Vice President of International and Direct Sales. "This is the first new Piper M600 to see service in Europe and we are confident that it will perform its mission with established Piper economy and reliability."
"The M600 is a unique aircraft," said Simon Caldecott, President and CEO at Piper Aircraft. "We cannot emphasize enough the value, performance, and safety that defines this airplane. We continue to increase our international presence by providing a compelling product line that is economically and operationally advantageous to aviators around the world. We are pleased to work with Piper OK for this initial European sale of the M600."
The European M600 demonstration tour began immediately upon the aircraft's arrival in the Czech Republic and will continue for the next ninety days. The tour will cover 6 countries, with visits to Piper dealerships and key aviation events throughout the territory.
Piper achieved FAA certification of the newest addition to the M-class family, the M600, in June of 2016. Application to EASA for validation was made immediately following receipt of FAA Type Certification. Europe validation is expected within the next ninety days.
AIRLINK LAUNCHES DIRECT FLIGHTS BETWEEN CAPE TOWN AND VICTORIA FALLS


Effective 2 July 2017, Airlink will launch direct flights between Cape Town and Victoria Falls, Zimbabwe, offering a daily service, except on Saturdays.
The flight departs from Cape Town International at 08h30 arriving at Victoria Falls International at 11h15. The early arrival in Victoria Falls allows travellers the opportunity to enjoy an afternoon activity, or the ability to travel comfortably onwards to destinations such as Hwange National Park. The return flight departs Victoria Falls International at 11h45 arriving at Cape Town International at 14h40, again allowing travellers to avoid peak traffic on arrival in Cape Town and to check-in to their accommodation with ample opportunity to enjoy the rest of their afternoon at leisure.
Travelers utilizing Airlink's services in combination with its franchise partner, South African Airways, will be able to connect seamlessly onto each other's services and routes, allowing multi sector itineraries to be booked utilizing a single carrier and ticket, ensuring peace of mind.
Airlink's direct services ensure that travellers are able to maximize their time at the destination with minimum time spent in airport transfers. The inclusion of Victoria Falls in Airlink's network has added yet another world renowned destination to Airlink's extensive eco-leisure network.
Benefits for Airlink travellers include Voyager Miles, convenient seamless connections with SAA and its partner flights.
EVEKTOR ATTENDED THE EXHIBITION AERO FRIEDRICHSHAFEN




Evektor attended the exhibition AERO Friedrichshafen April 5 to 8, 2017. The twenty-fifth anniversary this year brought a record number of visitors from 39 countries.
Evektor presented its CS-LSA and UL / LSA aircraft:
SportStar RTC , EASA certified aircraft, equipped with a glass cockpit Dynon SkyView 10 "EFIS + 7" EMS dual ADAHRS, GPS and Syntenic Vision system COMM / NAV Garmin GNC255 GTX328 +
Light sport aircraft Harmony LSA , which is approved in the Czech Republic in the category LAA ELSA 600 kg. Presented aircraft was equipped with a glass cockpit Garmin G3X Touch 10.6 "PFD + 10.6MFD a Garmin autopilot.
Thee SportStar RTC enjoyed great interest , mainly from flying clubs and flight schools from European countries where the SportStar RTC popular for PPL training and flying club for its low operating costs, robust construction and excellent flight characteristics. The Eurostar SL and Harmony LSA S are now operated by private customers and aviation schools in 50 countries. The Eurostar towed version of the SL is certified for towing gliders and banners advertising in Germany and other markets.
TECNAM CELEBRATE SALES SUCCESS AT AERO FRIEDRICHSHAFEN 2017




Photo © Tecnam


The public debut at Aero Friedrichshafen of the 11 seater Tecnam P2012 Traveller and the launch of the Slot Deposit Program immediately resulted in six orders from operators based in Argentina, South Pacifica and Russia. In addition to launch customer, US based Cape Air, Tecnam anticipate many of the 40 operators who toured the P2012 will confirm their delivery slots in the very near future.
Tecnam's also unveiled a number of new models, including upgraded versions of the P2002 Sierra, P2006T Twin and P Twenty Ten
Tecnam returned to AERO after a three-year absence and bought together a team of over 80 sales and product support personnel representing 37 countries.
RUSSIAN HELICOPTERS TO SHOWCASE FIRST ANSAT AT AN EXHIBITION IN MEXICO




Russian Helicopters, part of State Corporation Rostec, will feature its serially produced commercial and military helicopters at the International Aerospace Exhibition FAMEX 2017, April 26-29, in Santa Lucía, Mexico City, Mexico.
At the exhibition, specialists from Russian Helicopters will present a wide range of civil multirole rotorcraft. Guests will have a chance to have a look at Ansat in its VIP modification and at multirole Ka-32A11BC in the firefighting mode. The military model range will be represented by the Mi-17V-5 transport helicopter. Apart from that, Rosoboronexport's stand will feature a model of the Ka-226T helicopter. As part of the exhibition, Russian delegation anticipates an extensive business program aimed at closer cooperation with Latin American countries.
Currently, there are more than 50 Russian-made helicopters registered in Mexico, mainly of the Mi-8/17 type. In 2014-2015, the company successfully collaborated with the Mexican Secretariat of National Defence by performing extensive repairs of 19 Mi-17/Mi-17-1V helicopters. At the end of March 2016, Russian Helicopters executed the first contract for aftersales maintenance of the Mi-171V multirole helicopters operated by the Mexican Navy.
Ansat is a light twin-engine multirole helicopter with a hydro-mechanical flight control system designed for 7-9 people. It can take 1,300 kg of load, and its cabin can be rapidly re-configured. Different modifications of that helicopter, as well as the possibility of quick change of accessories allow it to successfully solve tasks of both civilian and security agencies. In December 2014, it was certified for passenger transportation. In May 2015, the modification with a medical module was certified. In October 2016, the first Ansat in a VIP configuration was delivered to a customer, and last November Russian Helicopters signed first contracts to supply medevac Ansats to China.

India, Kozhikode: An Air India Airbus A321-200 performing a flight from Kozhikode (India) to Dubai (United Arab Emirates) with 191 people on board, was accelerating for take-off when the left hand engine failed causing the aircraft to veer left, a left main tyre contacted a runway edge light. The crew managed to regain control and brought the aircraft to a stop on the runway.
India, Birsi Airport, Gondia: A Diamond DA42 Twin Star trainer of the National Flying Training Institute at Gondia crashed under unknown circumstances. Both trainer pilot and trainee died in the crash. The aircraft was damaged beyond repair. The plane took off on a training sortie from the Birsi airport at Gondia. Twenty minutes later contact was lost with the local air traffic control. The occupants were a retired Indian Air Force pilot and a female trainee from Mumbai.
USA, Guam: A USAF Sea Hawk Helicopter based on the USS Dewey on a routine flight crashed in waters near Guam. The crew consisting of two pilots and one air crewman were safely recovered and assessed by the medical team on board Dewey. There were no apparent injuries.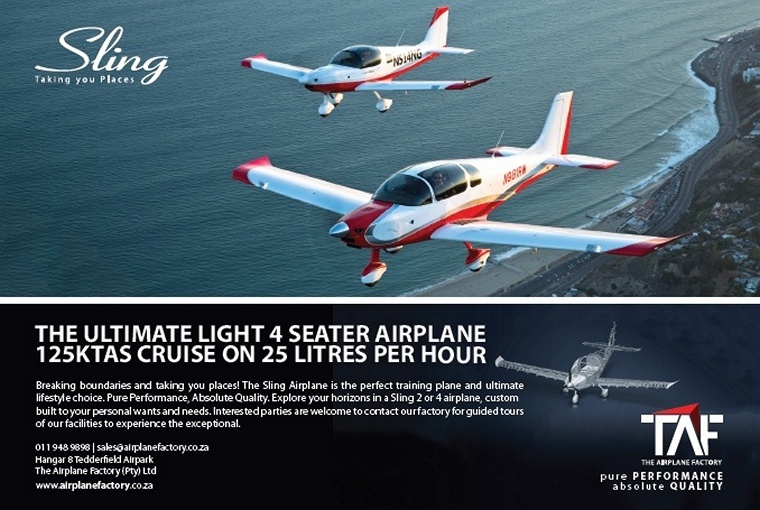 10 May 2012

The women's international record-holder for number of flight hours logged as a pilot in a lifetime, Evelyn Bryan Johnson, dies at the age of 102.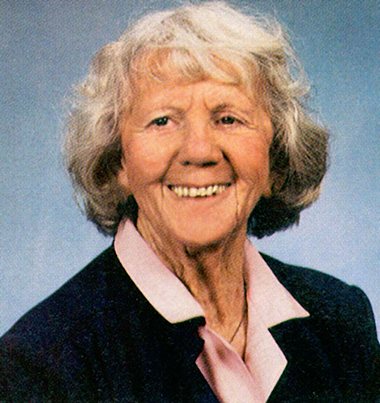 Evelyn Stone Bryan Johnson (4 November 1909 - 10 May 2012), nicknamed "Mama Bird", was the female pilot with the most number of flying hours in the world. She was a colonel in the Civil Air Patrol and a founding member of the Morristown, Tennessee Civil Air Patrol squadron.
Evelyn was a graduate of Tennessee Wesleyan College. As a young woman, she taught school in Etowah, Tennessee. She later married Wyatt Jennings "W.J." Bryan a member of the US Air Corps and learned to fly in 1944.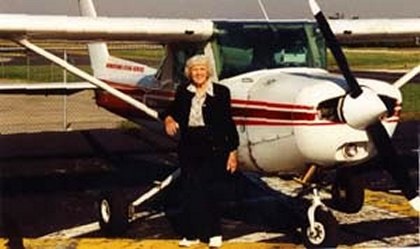 In 1953 she became manager of the Moore-Murrell Airport in Morristown, Tennessee. Evelyn flew into her 90s despite developing eyesight problems and only quit at 96 after a car accident on 10 September 2006 resulted in her undergoing a leg amputation.
Evelyn was inducted into the Women in Aviation Pioneers Hall of Fame, the Tennessee and Kentucky aviation halls of fame and others. She was awarded a bronze Carnegie Medal for rescuing a helicopter pilot after he crashed.
On 21 July 2007, she was inducted into the National Aviation Hall of Fame in Dayton, Ohio, alongside astronaut Sally Ride and adventurer Steve Fossett, among others. The induction was her sixth such honour.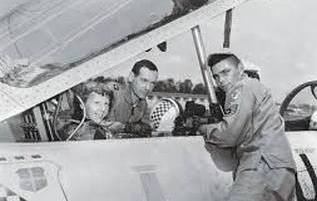 Between her first solo flight on 8 November 1944 and her retirement from flying in the mid-1990s, she had logged 57,635 hours (about 6½ years) in the air, flying about 5,500,000 miles (8,856,683 km).
Only one person, Ed Long (1915-1999), had logged more hours (over 65,000, or about 7 years) in the air during a lifetime. She also trained more pilots and gave more FAA exams than any other pilot.



For a free no obligations quote email sales@pilotspost.com