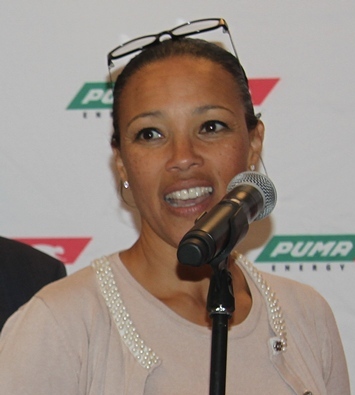 "We were attracted to join forces with the Flying Lions because they represent precision, high performance and passion-qualities that are perfectly aligned with Puma Energy's values."
"This sponsorship made sense to us because it speaks to our strategy of making use of the most targeted, impactful and innovative way of representing our brand in the public eye, globally and here in South Africa." Zohra Mc Doolley-Aimone, Regional Head of Corporate Affairs, Puma Energy, South Africa.
After seventeen years and more than 2,000 performances at airshows and other events the Flying Lions and their Harvard aircraft have thrilled millions with their breath-taking synchronised aerial displays and has become a household name in South Africa. During that period they flew the flag for some of the most well-known companies in the country.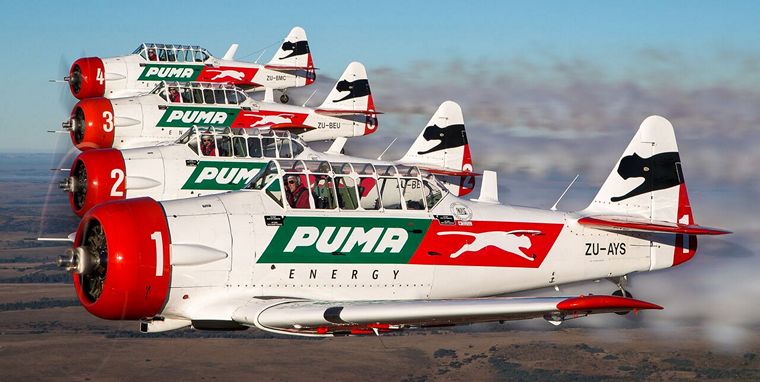 Photo supplied by Puma Energy

However, for the last eighteen months the team flew in all white until now.
On Friday Puma Energy officially announced that for the next twelve months they would be the official sponsors of this iconic team.
Speaking at Rand Airport during the launch Group Chief Operating Officer for Puma Energy said,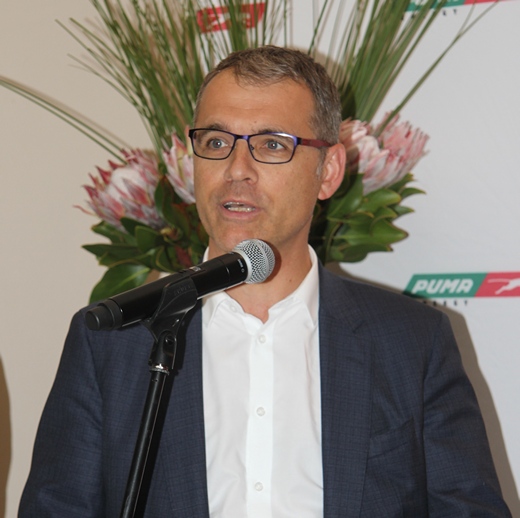 "Puma Energy is proud to team up with the Flying Lions, a world class aerobatic team. As a global fuel business, we are committed to the same world class service: providing high quality, competitively priced products to our many customers around the world. This is particularly true for our aviation customers; from small flying schools, through to large commercial airliners, we fuel journeys for business and pleasure."
Headquartered in Singapore, the group that has over 7,650 employees has regional hubs in Johannesburg, San Juan (Puerto Rica), Brisbane (Australia) and Tallinn (Estonia).
Puma Energy operates at 63 airports across Latin America, Africa and Asia Pacific providing consistently high-quality product and services to airlines, aircraft operators and owners.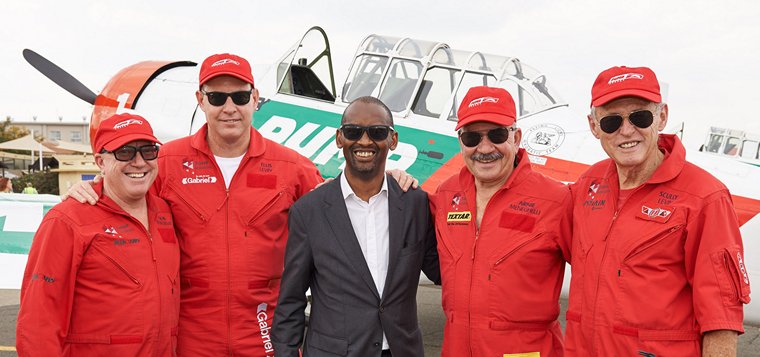 The Flying Lions with Jonathan Molapo, Chief Operating Officer of Puma Energy in Africa


On the African continent Puma Energy has grown to become one of the largest independent storage and downstream companies in Sub-Saharan Africa. The Group is now present in 19 countries from Senegal to South Africa and has a network of 740 retail sites and storage capacity of 1.2 million m3 on the continent. Sub-Saharan Africa is a key growth market for Puma Energy, the fastest growing independent fuel distribution company in Africa.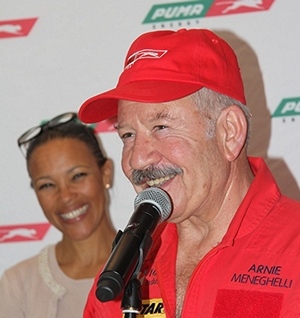 Commenting on the sponsorship Arnie Meneghelli, Flying Lions Ground Affair's Team Manager said, "When a strong global player like Puma Energy, still relatively new in the SA market, joins forces with the Flying Lions, it creates a powerful mobile tool to reach the public across the country at the many venues country wide where we perform."
"We believe that the Flying Lions Team can help Puma Energy to achieve greater visibility and recognition. As a close knit team that lives and breathes flying, we pilots are tremendously dedicated to what we do and derive great pleasure and satisfaction from bringing formation and display flying to the South African public so they can share our passion."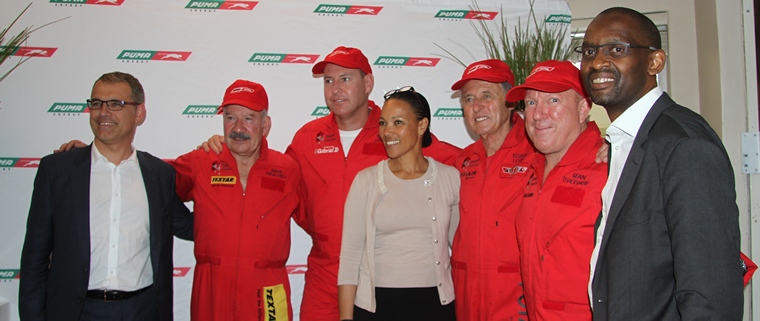 Puma launched its operations in South Africa in February 2016 and less than a year later, in January 2017 started operations at O.R Tambo International Airport, strengthening its African network and enhancing supple security to this major international airport.