SA's Raptors in China

China hosted the inaugural 2017 Formation Aerobatic Challenge in Zhengzhou showcasing some of the finest aerobatic pilots in the world today.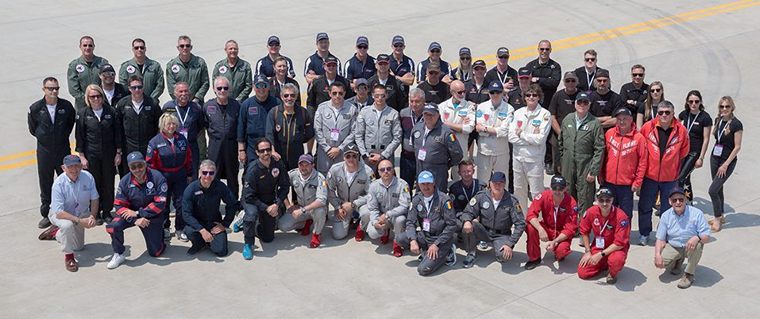 Some of the world's best formation aerobatic pilots. Photo by Bogdan Pop

The event originally scheduled as a Federation Aéronautique Internationale sanctioned (FAI) competition was later downgraded to comply with Air Sports Federation of China (ASFC) requirements imposed on the organisers. The first FAI Formation Aerobatic Challenge was then re-configured to an air display, in place of the originally planned competitive event.
The Italian Pioneer Team

Official scrutiny by FAI / CIVA officers of all safety related elements at the event continued as planned. However, the observations of and all formal output from the judging panel will remain strictly confidential.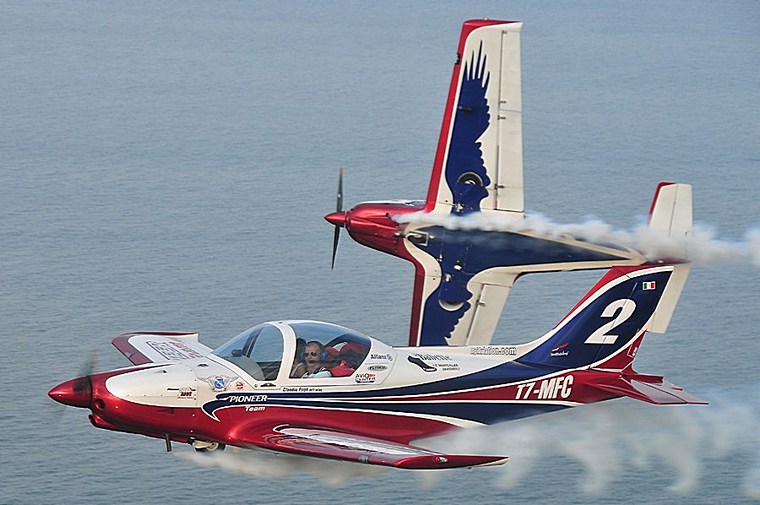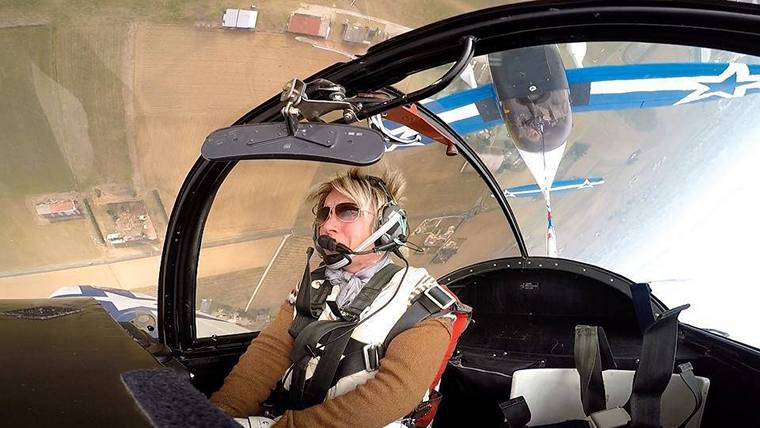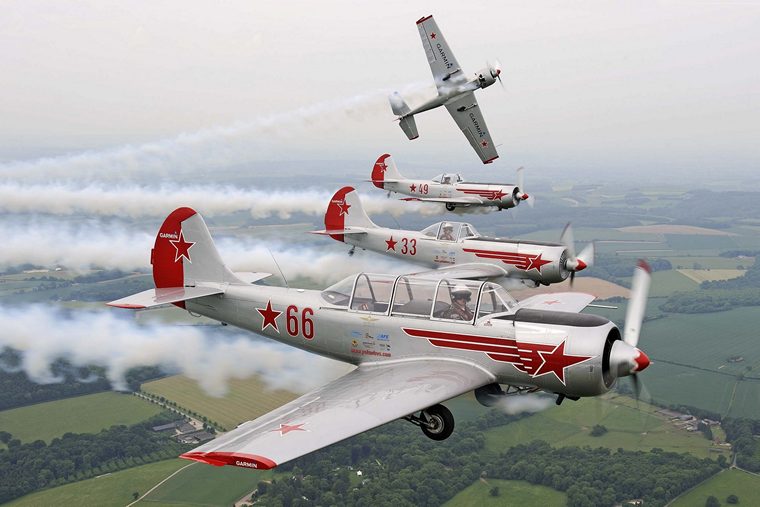 Photos FAC

For all pilots and teams, the Classic and Signature programme formats remained unchanged and was flown in accordance with CIVA Section 6 Part 5B Regulations for Formation Aerobatic Challenge events as published.
The Presidential Global Stars Team

Twelve teams flying a total of thirty five aircraft took part in the four day event that started on 28 April and finished on 1 May.
Team Extreme Practise Flight

Representing South Africa was the four ship Team Extreme flying Extreme Air aircraft and the four ship Raptors in their Vans RVs.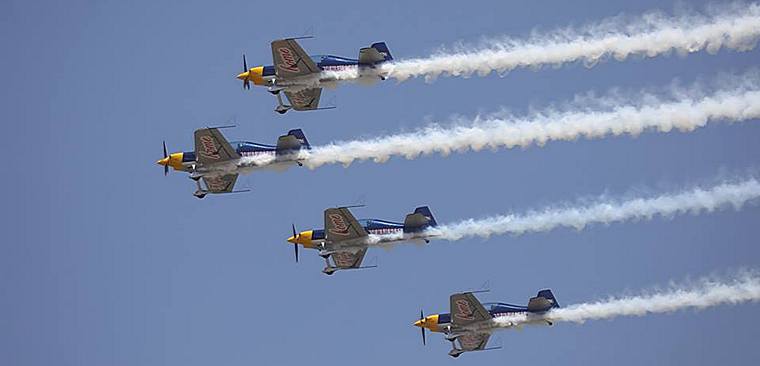 Team Extreme. Photo by Bogdan Pop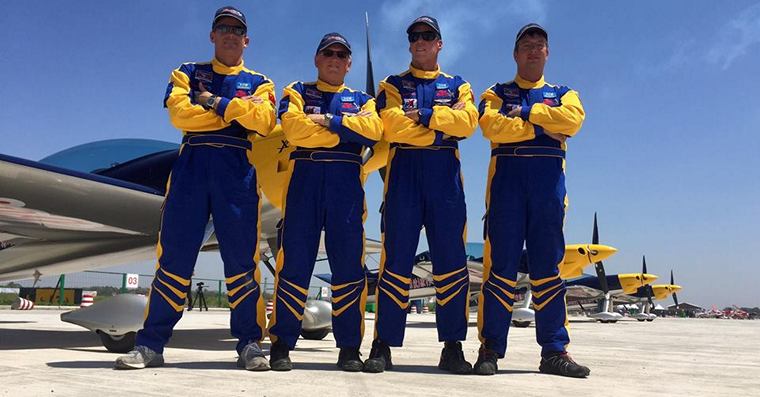 Team Extreme. Left to right: Mark Sampson, Mark Hensmann, Nigel Hopkins and Jason Beamish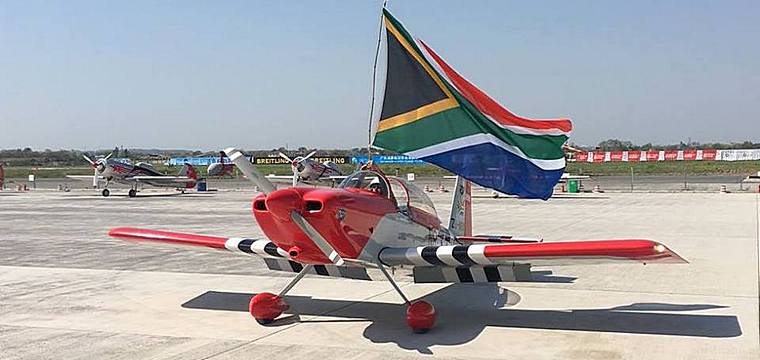 Flying the flag for South Africa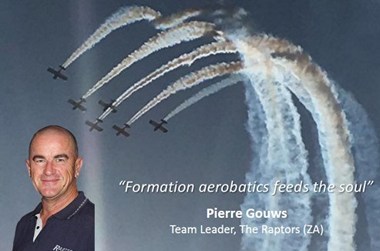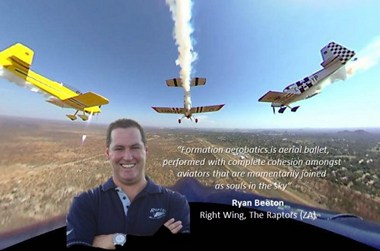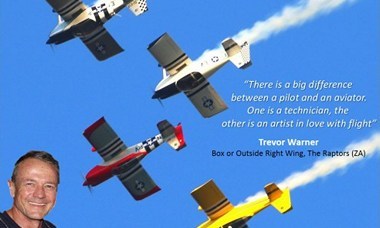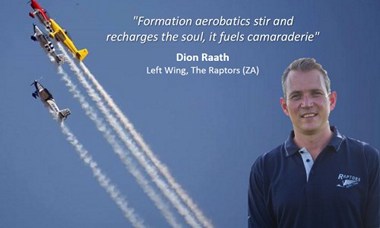 The Raptors

Although no results are available the South African teams flew superbly in the company of exceptional teams that compete at the highest level and established great new friends from around the world.