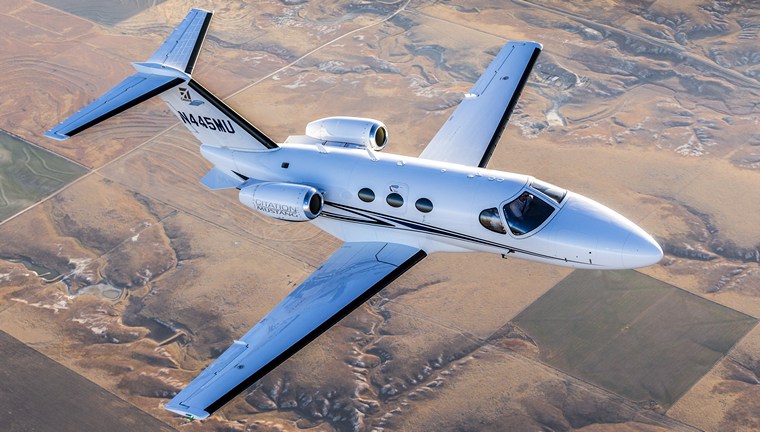 The single pilot Mustang combines the comfort of a large business jet with the freedom to roam of a light aircraft. The speed and range inspired performance of the Citation Mustang will tackle the sky like a jet, while delivering the efficiency of a lighter aircraft. The aerodynamic design and advanced technology of the Mustang make for exceptional short-field performance and the ability to cruise over the weather.

The Mustang airframe is designed with engineering principles in mind, using multiple load paths, low stress levels, and small panel sizes in the primary structure.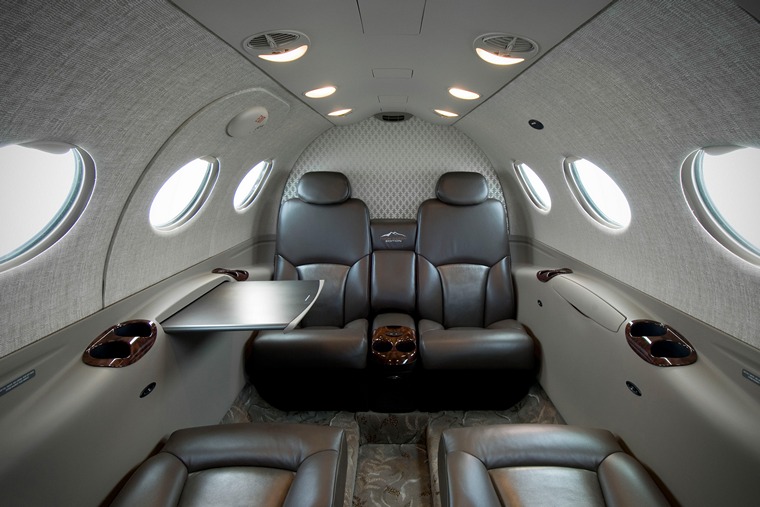 The Black Diamond optional interior features a classic high contrast colour combination of black and cream, richly textured loop pile wool carpet and high fashion embossed leather accent details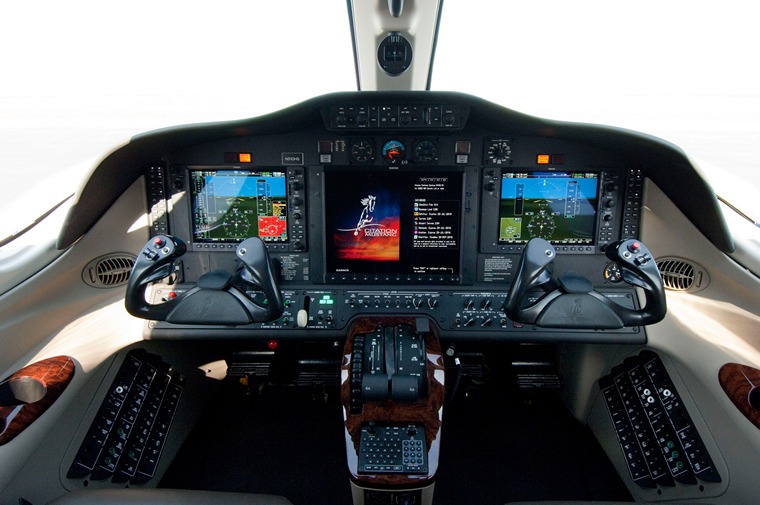 The three-screen Garmin® G1000™ avionics suite in the Mustang significantly decreases single pilot workload and stress while consolidating all primary flight, navigation, engine and sensor data onto large, easy-to-scan, flat-panel displays.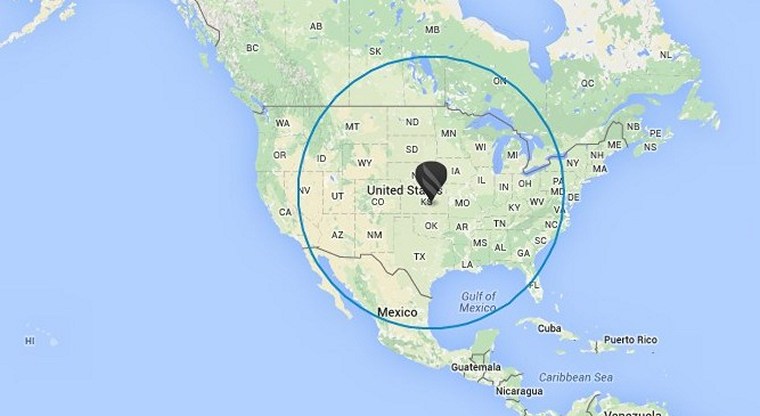 The Garmin Flight Management System (FMS) is a navigation solution for en-route, terminal and Wide Area Augmentation System (WAAS) precision approach. The FMS will organize flight plans to be readily accessible and displayed via the moving map. Pilots have the option of overlaying present position references with geopolitical and airspace boundaries on any map format.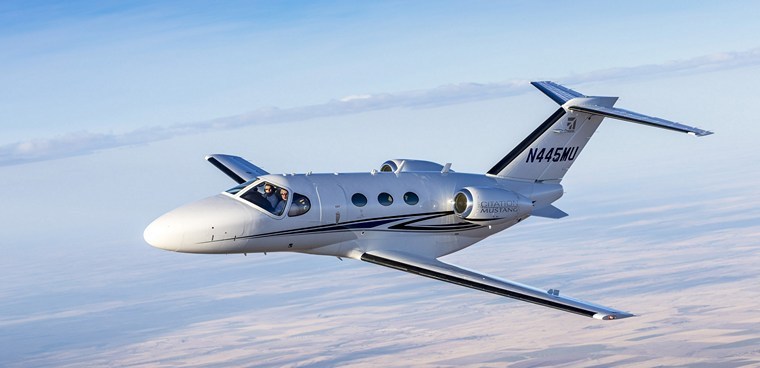 Clear knowledge of weather conditions ahead of the aircraft is critical to any pilot. The weather-avoidance radar system enhances situational awareness with accurate information to help pilots avoid unsafe weather conditions.
The Citation® Mustang® is the world's most popular light jet with more than 400 satisfied customers.