What the heck is Hoek van Spruit se Vloer, you might ask. Well, it's a dry pan between Calvinia and Brandvlei, about 7 Km wide and 10 Km long. This makes an inviting target to put your set of wings down on. Well, Boet Loubser from Loeriesfontein makes a weekend camping trip to the pan biannually and has invited some friends and fellow aviators to join him. This year the planned weekend was the ultra long Worker's Day weekend, ultra long if you could extricate yourself from your vocation for the Friday.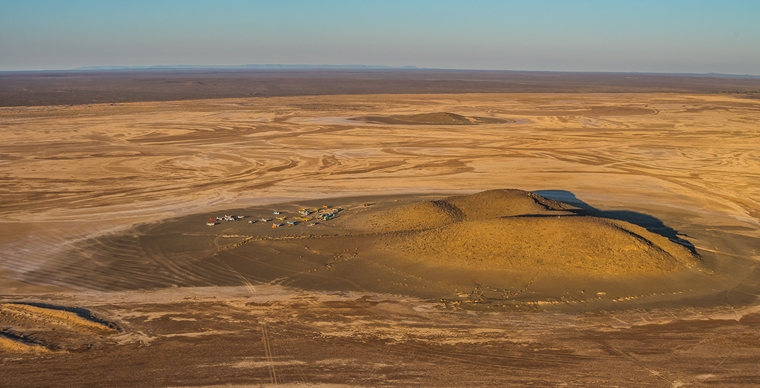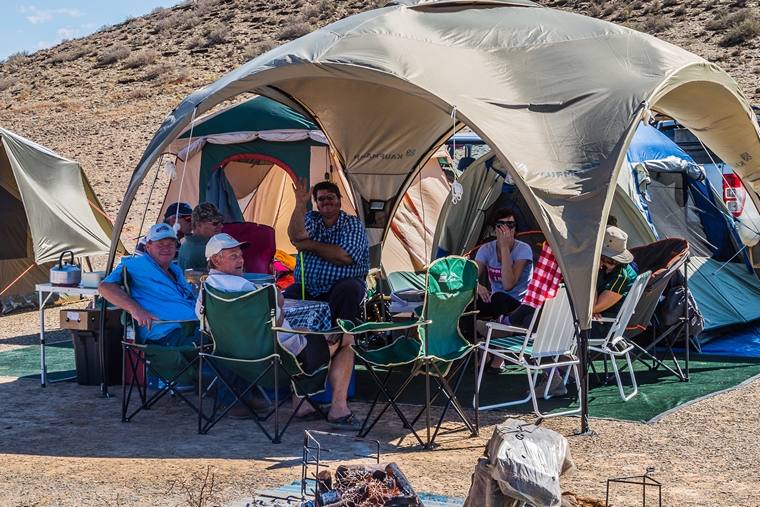 As with all aviation related events, weather planning is important, especially so if you want to visit a pan as the slightest bit of rain makes for some interesting manoeuvres on the exceptionally slippery surface. OK, the Northern Cape is not well-known for rain, but as the rain goddess would have it we saw some welcome rain in the area on the Wednesday before the weekend. Luckily the pan remained dry although a pan to the North West was totally under water.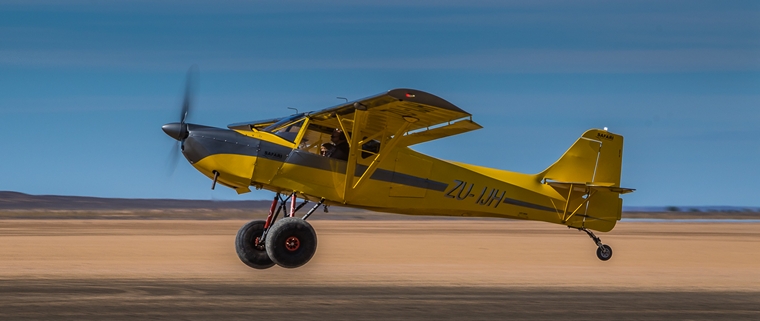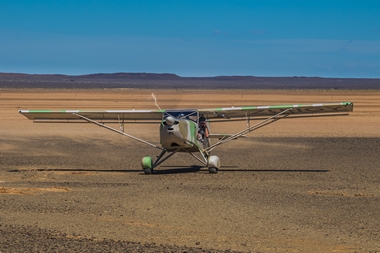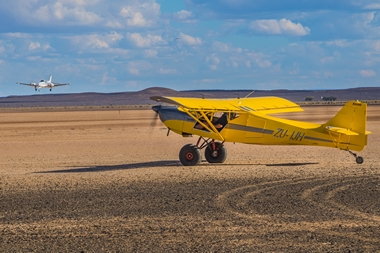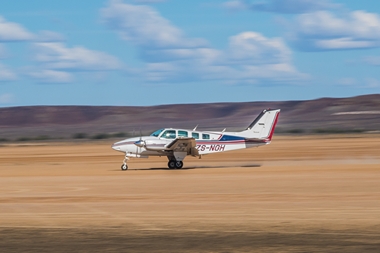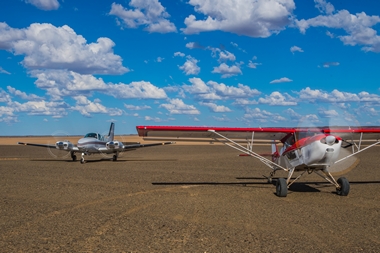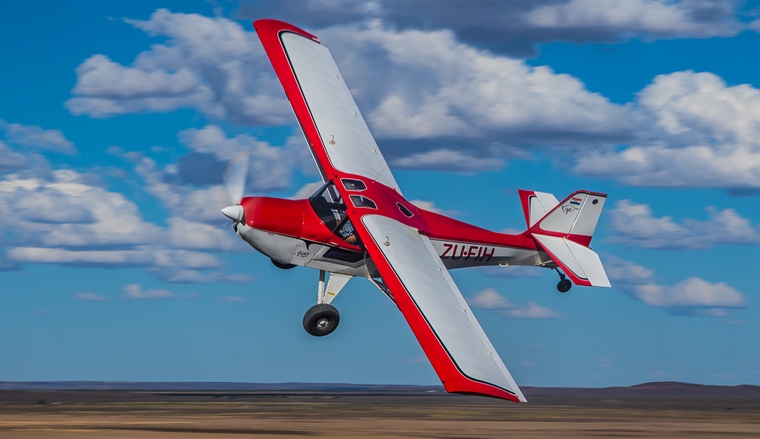 The weekend was however plagued by some unpleasant windy conditions. This did not deter some people and we managed to see 29 different aircraft over the course of the weekend. A maximum of 19 aircraft stayed over on Friday night. With Africa Burn being just to the South a few people used the weekend to visit both events.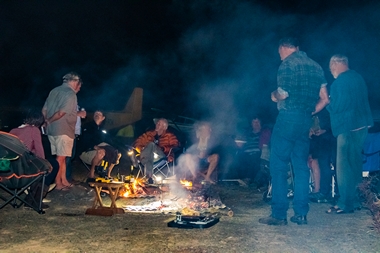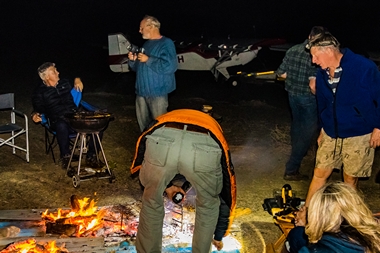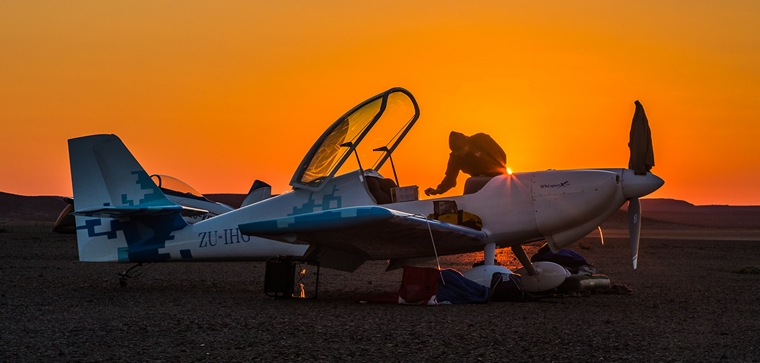 As can be seen from the photos it is a barren world, as alien to the city dwellers as can get. Most of us are not used to roughing it out like that and with a "you take out what you bring in" policy some planning was called for. Fortunately Boet is a guy who knows how to organise and some of the farmers in the area provided two screened off private facilities and plenty of water in two Jojo tanks, so one did not had to hike to the nearest bush for some needed personal care, something which could have resulted in a very long hike as the nearest bushes were a number of kilometres away. There was also plenty Karoo sheep meat available so that nobody can complain about staying hungry.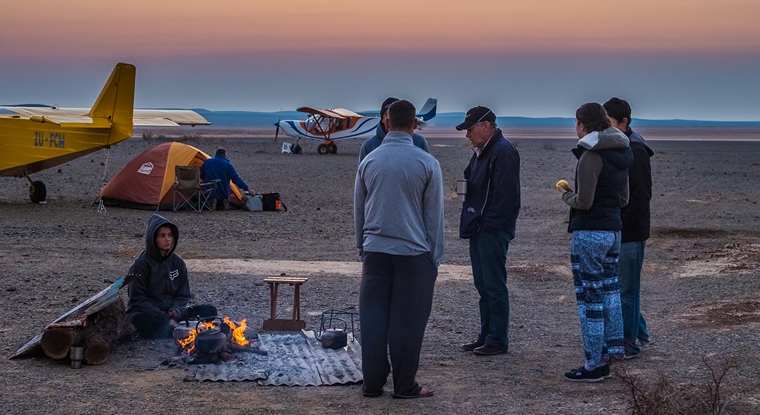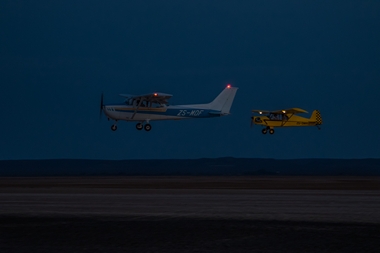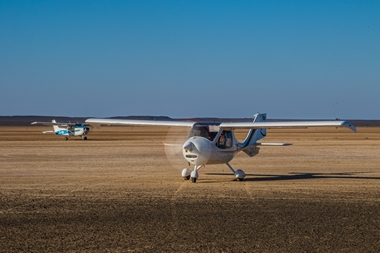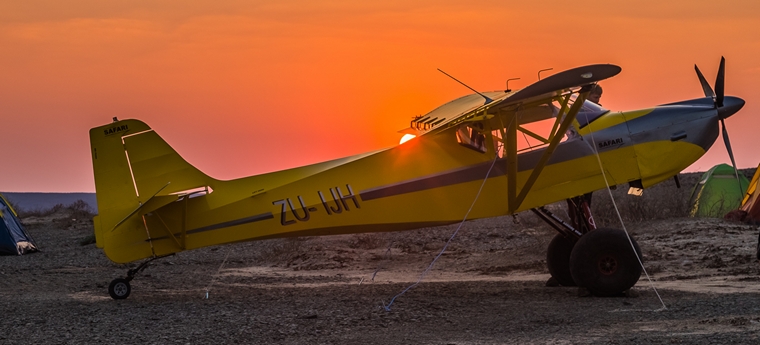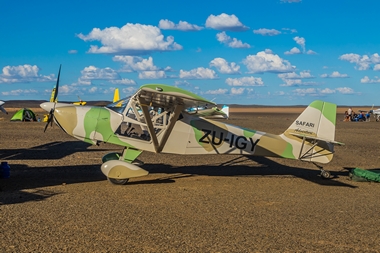 Although the background may be very dull for some photographers, the small hill behind the camp made for a great vantage point to photograph the passing aircraft, as can be seen in some photos.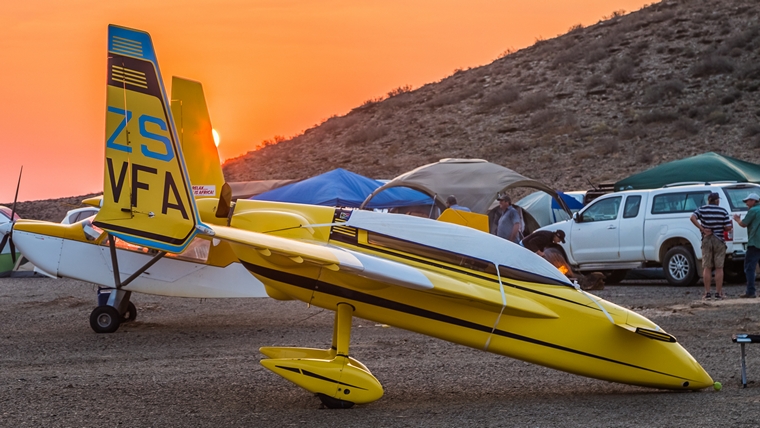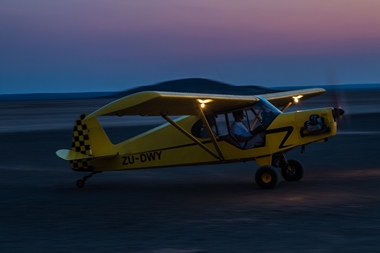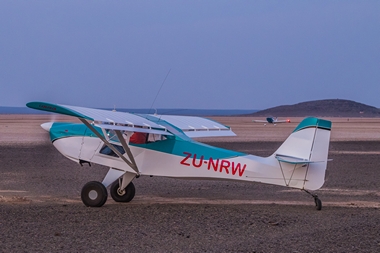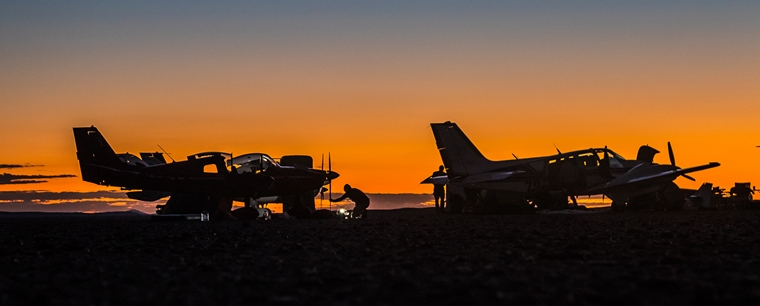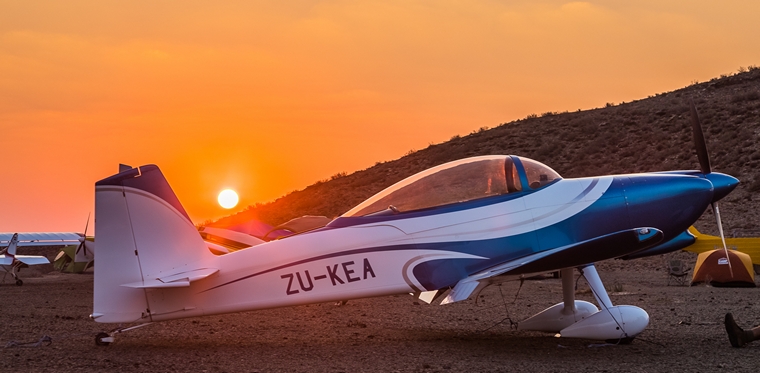 The plan was to depart on Monday but with a quick cold front forecasted for Sunday afternoon most people made their way home early Sunday morning. If you are in the area in 2019, or wanting to do something completely different, keep this aviation camping trip in your diary.