The 2017 European business Aviation Convention & Exhibition (EBACE2017) had something for everyone who does business in Europe, hundreds of exhibitors, numerous engaging education sessions and networking opportunities, as well as dynamic speakers. The Opening General Session on 22 May featured Bertrand Piccard, adventurer, pioneer and the first to fly a solar-powered aircraft around the world, as well as EBAA and NBAA officials talking about the state of the industry.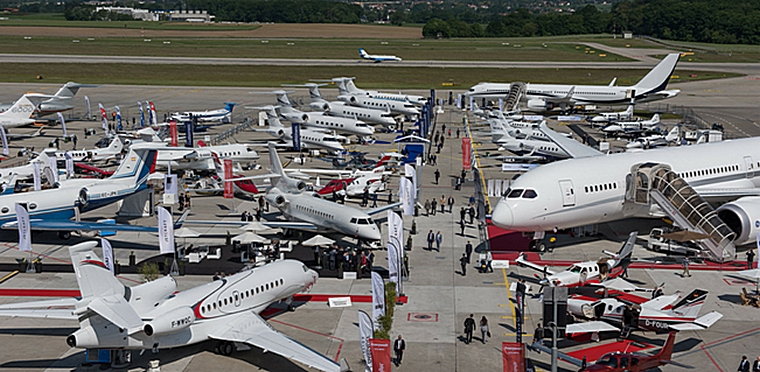 From Airsupport, a Danish company that specializes in the provision of pc-based flight planning software to Zetta Jet, a management team with over a century of experience in flight operations, this year's EBACE was again supported by the cream of the crop in the aviation industry.

Blackhawk King Air 350

Blackhawk announced that they were now accepting Pre-Certification Orders for World's Fastest King Air a King Air 350 equipped with the company's new XP67A Engine+ Upgrade. The company has completed all flight testing required for certification. Federal Aviation Administration (FAA) approval is expected in June, with European Aviation Safety Agency (EASA). Blackhawk is the leading turboprop engine upgrade company in the world, specializes in the King Air 90/200 series, Conquest I, Cheyenne & Caravan. Blackhawk utilizes Pratt & Whitney's venerable PT6A engines to rejuvenate performance levels to new standards and continues to engineer/certify value adding products that extend range, usefulness & overall safety.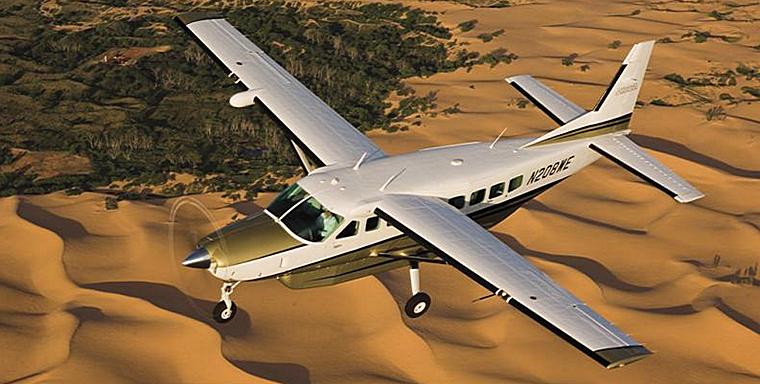 Cessna Grand Caravan




Cessna Latitude

Cessna débuted its new super-midsize Cessna Citation Longitude to the European market whilst the Cessna Citation Longitude headlined Textron Aviation's EBACE 2017 product display at EBACE. In addition to the Longitude the company showcased many of its class-leading Citation business jets and turboprop platforms. With more than 600 turboprops operating in Europe, Textron Aviation continues to lead this segment with its established Beechcraft King Air and Cessna Caravan platforms.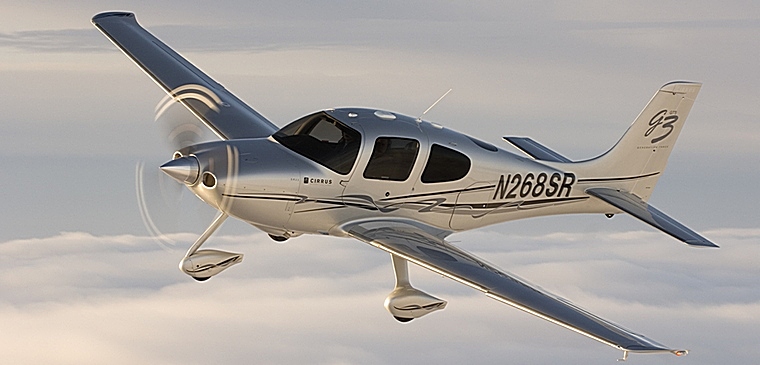 SR-22



Vision Jet

Cirrus, who had a SR22 and Vision Jet on display announced that it delivered three Vision Jets in 2016 and one so far in 2017. The Vision Jet received FAA type certification in October. The company plans to produce 25 to 50 of the $1.96 million jets this year. In 2018, production will increase to 75 to 125 jets. Cirrus has an order book of about 600 Vision Jets.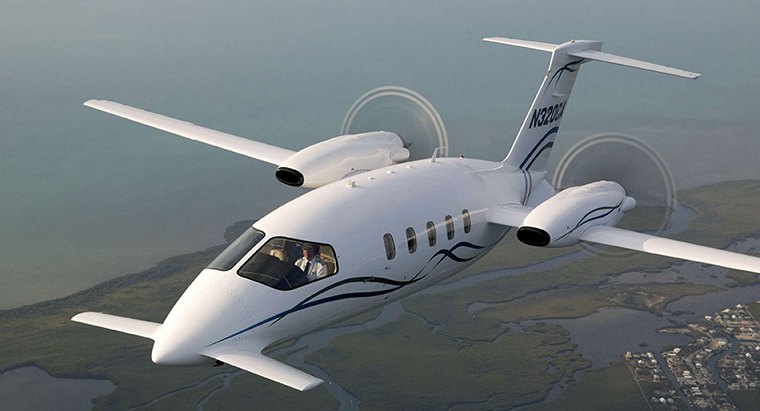 Piaggio P.180 Avanti

Piaggio Aerospace was again present with a stand and in a static display of its P.180 Avanti. There are currently about 220 of the P.180 Avanti operating in the world. Renato Vaghi, CEO of Piaggio Aerospace, commented: "EBACE consider the most important international event in the field of business aviation in Europe. It is therefore a very valuable opportunity to promote our excellence: the Next EVO, the innovative third generation of the legendary P180 that offers better climb performance, greater efficiency, reduced power consumption compared to the aircraft in its class and the most spacious cabin in 'reference industry ".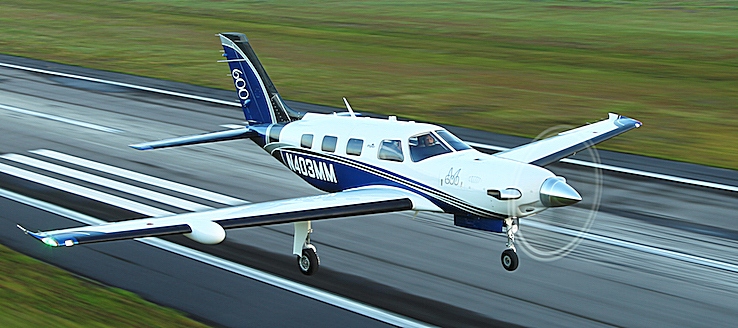 Piper M600

This year's EBACE convention was the ideal venue for Piper to showcase their new M600 at a premier event with prominent leaders in the European business aviation community. "The new M600's continent crossing range and impressive payload capability make it ideally suited for all European operations," said Piper's Vice President of Sales, Marketing and Customer Support, Ron Gunnarson. The M600 offers significant payload and range while providing the added benefit of low operating and acquisition costs, making the aircraft the perfect complement to a corporate jet fleet and a viable option for the prospective and existing business-class aircraft owner.

Gulfstream G500

The all-new Gulfstream G500 made its first voyage to EBACE and featured at Gulfstream's static display alongside the record-setting Gulfstream G280, the stalwart Gulfstream G550 and the unparalleled Gulfstream G650ER with four living areas. The G500 production aircraft is designated specifically for cabin evaluation, including high-speed data performance. Gulfstream used customer feedback to shape and design the aircraft interior, which features new comfort-enhanced seats, forward and aft lavatories and a full-sized galley that can be located forward or aft.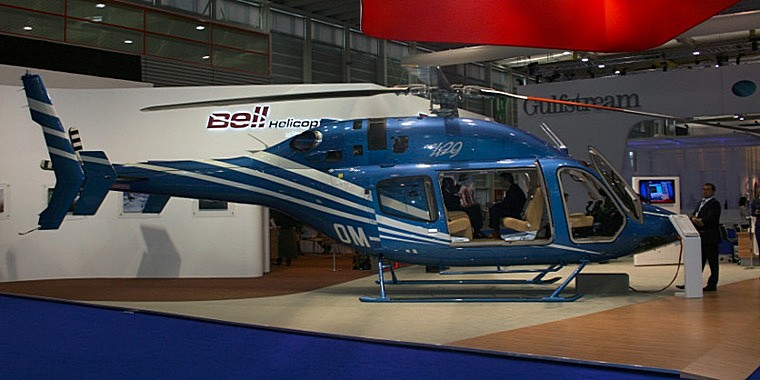 Bell 429

Bell Helicopter featured a corporate configured Bell 429 on static display. The customer-owned Bell 429 on display was the first to be delivered to the Czech Republic. The Bell 429 is one of the most advanced light twin helicopters ever developed. It delivers exceptional speed, range and hover performance, and offers operators a state-of-the-art single and dual pilot IFR helicopter with top user-rated in-service support. A fully-integrated glass cockpit with two or three multi-function displays, dual digital autopilot and an integrated electronic data recorder help increase situation awareness and safety margins. Other safety features include a collective mounted throttle, damage tolerant hub and rotor system, and energy attenuating seats.

HondaJet

Honda Aircraft Company provided an update on the HondaJet program during a press conference at the convention. The company revealed that it has expanded sales of the HondaJet to Southeast Asia and received multiple aircraft orders to support a new fractional ownership program in the United Kingdom and Southern Europe. Sales begin in Southeast Asia . "We see great potential for the HondaJet in Southeast Asia, one of the world's fastest growing regions," said Honda Aircraft Company President and CEO Michimasa Fujino.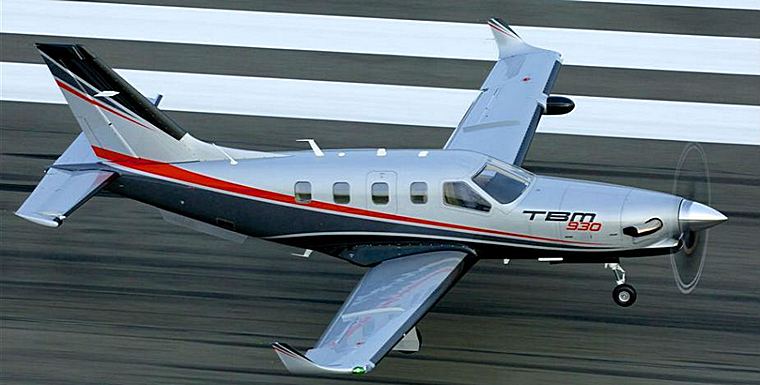 TBM 930

The TBM 910 made its first appearance at EBACE where this latest TBM version underscores the capabilities of Daher's very fast turboprop aircraft family in charter operations. Both the new TBM 910 and Daher's TBM 930 were on static display. The company also had a booth in the exhibit hall Nicolas Chabbert, Senior Vice President of the Daher Airplane Business Unit, said these two aircraft types, along with the TBM product line's earlier members, are well tailored for expanded opportunities in charters, corporate services and other missions now being approved for single-engine turboprops, taking full advantage of their efficiency and speed.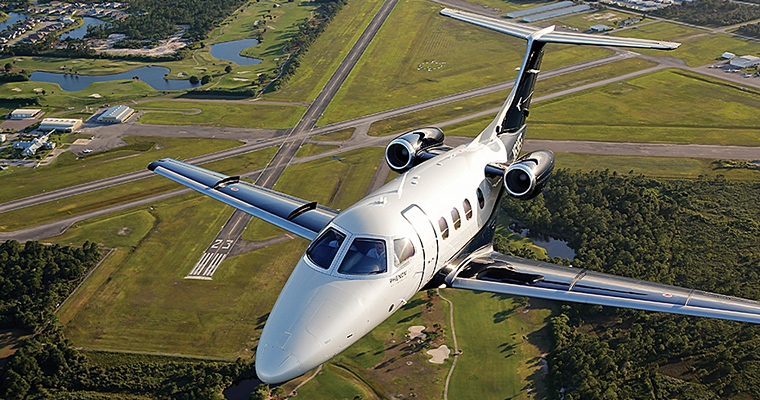 Embraer Phenom 100

Embraer Executive Jets marked its presence at EBACE by showcasing the entire range of business jets. All aircraft, from the entry level twin jet Phenom 100E all the way up to the ultra-large Lineage 1000E, graced the Embraer static display at Palexpo in Geneva. 2017.Embraer's static display included the world's best-selling Phenom 300, the clean-sheet design Legacy 450 and Legacy 500, along with the Legacy 650E which now carries an unprecedented 10-year or 10,000-flight hour warranty, the longest in the business jet industry.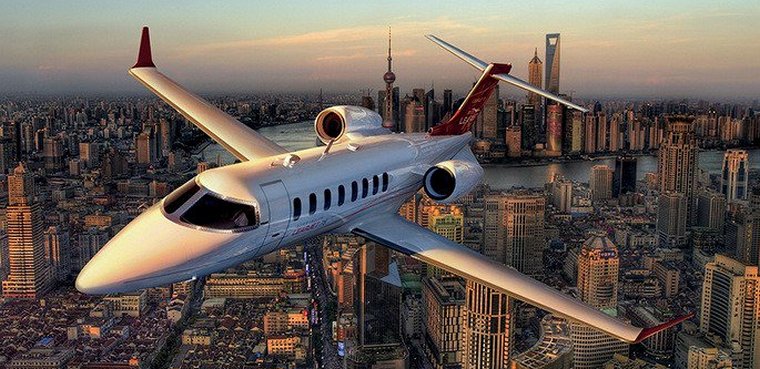 Bombardier Learjet 75

Bombardier again attended EBACE and showcased their class-leading business jet portfolio. The Global 7000 aircraft full-size mock-up was on display at their booth and they had their leading portfolio of aircraft on static display including the Global 6000, Challenger 650, Challenger 350, and Learjet 75 aircraft. The Bombardier Learjet 75, Challenger 350 and 650, and Global 6000 jets on show were flown to EBACE using biofuels supplied by AEG Fuels.

Dassault Falcon 8X

Dassault had its Falcon 8X, the company's new flagship that had entered service last October on display. The ultra-long range jet is flying in virtually all major business markets, from the Americas to the Middle East and India. "The smooth introduction of our new Falcon 8X, combined with its reinforced operational capabilities, suggests it will be a big success in the marketplace," said Eric Trappier, Chairman and CEO of Dassault Aviation. "This bodes well not only for the future of the program but, most importantly, for the operational benefits it will bring to our customers." The 6,450 nm/11,945 km Falcon 8X provides customers with increased range and cabin volume compared to the Falcon 7X from which it was derived. In early May, a Falcon 8X demonstration aircraft performed a non-stop flight from Singapore to London connecting two of the largest business hubs in Asia and Europe.

Airbus H145

Airbus Helicopters announced the formation of Airbus Corporate Helicopters (ACH) at EBACE 2017. The brand, which will be identified by the ACH logo, will build on the company's leadership in the Private and Business Aviation market, providing an exclusive level of quality finish, craftsmanship and personalised service matching the most challenging necessities. ACH will offer existing and future customers an uninterrupted exclusive ownership experience ranging from advice helping customers to choose the right aircraft. Customers will benefit the period of ownership from a concierge-style support service which, in addition to ensuring the utmost availability of the, will help protect the aircraft's resale value as a result of a dedicated care and support by the manufacturer.

Pilatus PC-24

Pilatus displayed the third PC-24 (P03) prototype at these years' European Business Aviation Conference & Exhibition. The aircraft is the first production conforming PC-24 to be built. The company says that serial production is already underway, and will be ramped up ready for the first customer delivery. "I'm delighted that we can now unveil the first series-conform PC-24 to the general public at EBACE. We are confident of being able to convince even more potential customers of the uniquely outstanding performance of our Made-in-Switzerland Business Jet!" said Oscar Schwenk, chairman, Pilatus.
EBACE2017 is the biggest European business aviation event of the year. The event, which contributes 35 million Swiss francs to the local economy this year hosted more than 400 exhibitors with 56 aircraft on static display, with some making their European debut. For many visitors the best part of the static display is the opportunity to compare models in one location.