THIS WEEK IN MIDWEEK UPDATE

Advertising Rate Card……..Plan Your Weekend……..Forthcoming Events

Aviation News……Worldwide Incidents and Accidents......This Week in Aviation History




For a free no obligations quote email sales@pilotspost.com



15-16: Lowveld airshow at the Nelspruit airfield Tel: 013 741 6412. Contact Willemien Hodgkinson e-mail:
willemien.hodgkinson@kishugu.com
15-18: NAC fly-away. Contact Deneys Potgieter Cell: 082 891 4354 e-mail:
deneys.potgieter@nac.co.za
16-18: MISASA Microlight Championships and kroon Fly in. Contact Mervyn on 073 763 7510 for competition details.
17: Queenstown Flying Club Centennial Celebrations. Contact Alasdair 0825518375
mac@mactax.co.za


JUNE

24: Middelburg Aero Club Airshow. Richardt Lovett.
mail@pegasusi.co.za
082 771 8775
3rd Saturday of every month. Microland. Bring and braai. Fires and bykos provided. Fires start from 09h30. Contact person: Nick Swardt 082 441 8011 or Alan Hussey 072 82 2341
30-3 July: Race for Rhinos. Kubu Island Botswana.Contact Chris Briers E-mail:
chris@briersgroup.com
Cell: 082 568 7988
30- 1 July: SA Landing Championship Training Day - Brits Airfield. Contact Mauritz du Plessis email:
whitehouse@worldonline.co.za
, Cell: 083 601 1042
JULY

1: SAAF Museum AFB Zwartkop open practise day
5: EAA Chapter 322 meeting. Dicky Fritz Moth Hall Edenvale. Contact:
editor@afskies.co.za
5-8: SAC Nationals. Malelane, Mpumalanga. Contact Annie Boon e-mail:
chunge@mweb.co.za
8: EAA Chapter 973 - Krugersdorp. Breakfast Fly-in to Crosswinds Airfield. All EAA members, Microlighters, friends and aviation enthusiasts - You are all invited to fly in or drive in to Crosswinds Airfield and enjoy the day with us. A full breakfast at R80 per head will be available, which includes coffee and tea.
8: Swaziland International airshow. Swaziland Flying Club. Contact Yorick Hulett e-mail:
hulettcharcoal@gmail.com
Tel: +268 760 31002
14-16: Nylstroom Flying Club and EAA Taildragger Fly-in. Contact Richard Nicholson Cell: 092 490 6227 E-mail:
rgn@pcwireless.co.za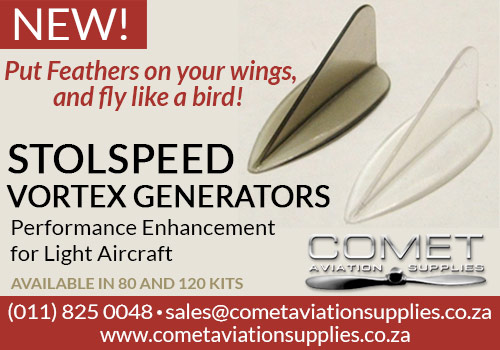 15: Hoedspruit Fun Rally. Contact Wynand Uys email: wynand@ottersden.co.za or Frank Eckard e-mail:
frank.eckard@mweb.co.za
cell: 083 269 1516
3rd Saturday of every month. Microland. Bring and braai. Fires and bykos provided. Fires start from 09h30. Contact person: Nick Swardt 082 441 8011 or Alan Hussey 072 82 2341
24-30: EAA AirVenture Oshkosh. Wisconsin, USA. Camping on the airfield contact Neil Bowden e-mail:
neil1@telkomsa.net
or Hotels in Appleton contact Calvin Fabig e-mail:
calvin@designer.co.za
28: World Precision Flying Championships - Austria.
AUGUST

2: EAA Chapter 322 meeting. Dicky Fritz Moth Hall Edenvale. Contact:
editor@afskies.co.za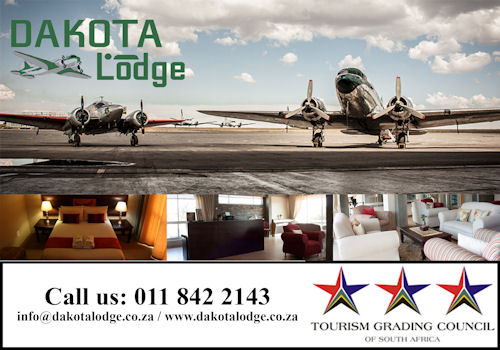 4: SAAF Museum AFB Zwartkop open practise day
5-6: SAC Judges Trophy. Tzaneen. Contact Annie Boon e-mail:
chunge@mweb.co.za
5: Apiesdoring Karnaval Fly-inn Thabazimbi, Limpopo Contact:
Chris Ehlers: 0823714492 Gert Ehlers: 0836526208
8: East Rand Flying Club will be hosting the annual free fly in breakfast on at Springs Airfield from 8:00 am. Free breakfast! Contact: Paul oh ate two 413 4614
11- 13: Pyramid Aviators Weekend. Contact Peter Lea: Cell No. 082 553 4908 or e-mail:
peter@irricon.co.za
16-18: SAC Unlimited World Championships. Malelane. Contact Annie Boon e-mail:
chunge@mweb.co.za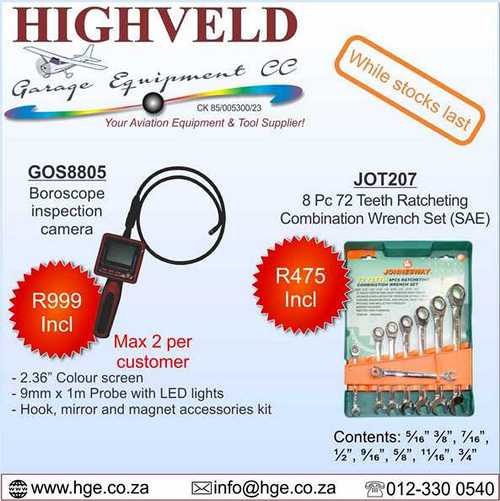 20: Grand Rand Airshow. Stuart Coetzee.
manager@randairport.co.za
. 011 827 8884
25-26: Bethlehem Airshow. Stephan Fourie.
fouriesj1491@gmail.com
. 072 344 9678
3rd Saturday of every month. Microland. Bring and braai. Fires and bykos provided. Fires start from 09h30. Contact person: Nick Swardt 082 441 8011 or Alan Hussey 072 82 2341
26: Zandspruit airshow. Zandspruit. Website: www.zandspruit.co.za. Contact Martin den Dunnen E-mail:
martin@zandspruit.co.za
Cell: 082 449 8895



The Aviation Radio Show. Get all your questions answered in one place. To listen to a recording of the live broadcast click on the link:
www.debela.co.za/aviation-radio-show





LOWVELD AIR SHOW DARES TO EXCITE WITH VIRTUAL ELEMENT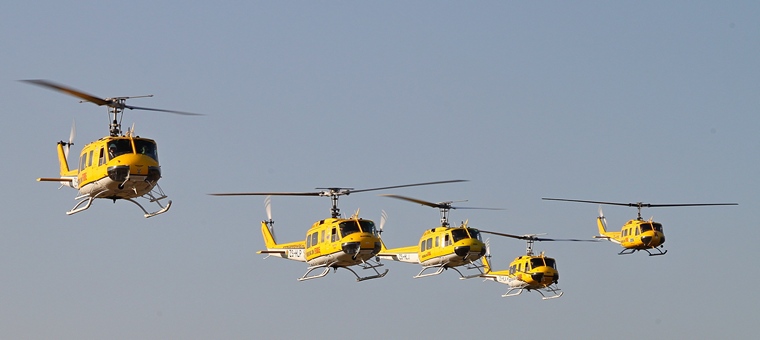 Photo © Willie Bodenstein

There is a famous saying in the aviation community which states 'Pilots are scared of the ground and clouds; because the ground hides in the clouds.' These aviators' keen awareness of potential danger was again emphasised when the Kishugu Lowveld Air Show was postponed due to severe weather conditions. "With a cloud base of less than 1,000 feet with rain showers, every pilot decided to put safety first, and locked their airplane's in the hangar," said Trevor Wilson, Air Show Director.
Fortunately long term weather forecasts are in favour of a bright and sunny day on Friday, 16 June 2017, which is also Youth Day and a public holiday. Some of the best aerobatic acts in the world will take to the Lowveld skies during the 2017 Kishugu Lowveld Air Show. Some of the show stoppers include the Flying Lions Aerobatic Team, Nigel Hopkins, Working on Fire firefighting display of Hueys and Bomber aircraft and the SAAF Silver Falcons.
The Kishugu Lowveld Air Show is incorporating a new element this year, by introducing a virtual experience for spectators. State of the art onboard cameras in some of the top acts will offer young and old the chance to see what it is like sitting in the cockpit of these powerful machines.
The programme will officially take off at 10:00, but gates will already be open from 08:00 to allow the public early access to choose a spot for the day and enjoy the aviation action.
Adult tickets (R120 per person) and tickets for children under the age of 18 (R60) will be on sale at the gate on the day of the air show. Not only is parking included in the ticket price, but preschool children can enjoy free admission to the air show.
The Kishugu Lowveld Air Show's Cadet and Youth Day Programme will take place the day before, Thursday, 17 June. It is aimed at pupils who have a keen interest in a career in the aviation industry. For the last three years, this day has attracted more than 5,000 scholars from the Lowveld community per day.
"The investment we make in our youth by exposing them to the world of aviation is invaluable. It is an investment in our future," says Johan Heine, Chairman of the Lowveld Air Show.
"We aim to provide a platform for the youth to interact with the aviation sector as there is a need to mobilise the youth of today to sustain the future of aviation in SA," He also says that we need to support the promotion of Maths, Science and Technology at school.
"This year we dare to excite and promise a fun-filled programme for the scholars on Thursday, 15 June and an action packed day for the whole family on Friday, 16 June," Johan concluded.

BLACKSHAPE ENLARGES HIS COMMERCIAL NETWORK WITHIN SOUTHERN AFRICAN TERRITORY




Blackshape enlarged his commercial network within the Southern African territory by signing a broad agreement with Test Flying Academy of South Africa (TFASA).
The deal includes South Africa, Namibia, Botswana, Mozambique, Swaziland and Lesotho. It established a Blackshape commercial and technical base in the Cape Town Area, within the existing TFASA structure.
"We are really satisfied" said Angelo Petrosillo, Executive delegate of the Board of Directors for Sales, "We were working on this deal for the last six months and now we established one of the stronger European commercial presences within Southern Africa. TFASA is the best partner possible in this region in order to assure professionalism, full assistance and reliable support to our private and institutional customers".
Happiness and gratification has been expressed also by Jean Rossouw , Chief Executive Officer of TFASA, "we thank Blackshape for the confidence in TFASA. The Blackshape Prime is at the very top of its class and we are confident that it will earn great appreciation among Southern African pilots".
TEXTRON AVIATION RECEIVES CERTIFICATIONS, ANNOUNCES PERFORMANCE INCREASES FOR TURBO SKYHAWK JT-A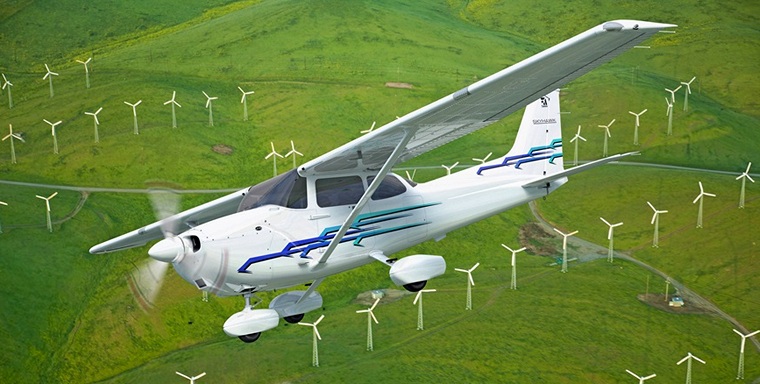 Photo © Textron


Textron Aviation Inc., a Textron Inc. (NYSE:TXT) company, today announced that the European Aviation Safety Agency (EASA) and the Federal Aviation Administration (FAA) have certified the Cessna Turbo Skyhawk JT-A with next-generation Garmin G1000 NXi avionics, paving way for deliveries to customers in Europe and the U.S. The company also announced the aircraft, equipped with the proven Continental CD-155 engine, has exceeded initial performance targets including improved maximum range.
The Turbo Skyhawk JT-A is a factory option that includes an integrated powerplant, propeller and cockpit upgrade package that boosts the standard Skyhawk's performance.
"The Skyhawk platform represents the most successful single-engine aircraft of all time, and we're excited to further enhance its capabilities with Jet-A powerplant technology," said Doug May, vice president, Piston Aircraft. "The Turbo Skyhawk JT-A allows operators to meet changing environmental regulations around the world, providing solutions to increase the global reach of this already proven platform."
Further confirming the aircraft's leadership, the Turbo Skyhawk JT-A has achieved an improved range of 963 nautical miles, an increase of 78 nautical miles over original estimates. The aircraft has also reached an improved take-off distance of 1,320 feet and a max climb rate of 767 feet per minute.
The advanced 155 horsepower turbo diesel Continental CD-155 features direct fuel injection and a dual channel FADEC driven by a single power lever. The engine burns globally available Jet-A fuel and improves the standard Skyhawk's performance. At 963 nautical miles, maximum range increases by 50 percent over the standard Skyhawk, and maximum speed is increased to 134 knots. The Turbo Skyhawk JT-A also offers improved take-off performance, especially in high and hot conditions.
The Skyhawk platform is renowned for offering the best combination of modern features, including the leading Garmin G1000 NXi avionics system with wireless connectivity, a standard Angle-of-Attack display system, and proven dependability. The aircraft's high-wing design enables superior flying characteristics ideally suited for pilot training. More Skyhawks have been delivered to customers around the world than any other type of aircraft, with more than 44,000 put into service.



TWILIGHT FLIGHT FEST HIGHLIGHTS LESS TRADITIONAL FORMS OF AVIATION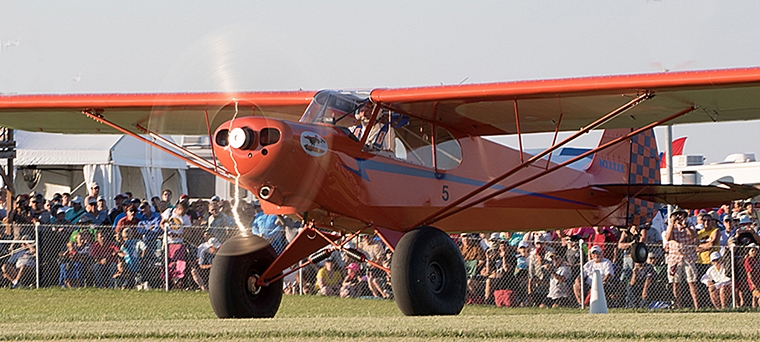 Photo by Erin Brueggen


Starting this year at EAA AirVenture Oshkosh 2017, the Twilight Flight Fest at the Fun Fly Zone will consist of a series of flying events on Monday, Tuesday, Thursday, and Friday evening during AirVenture.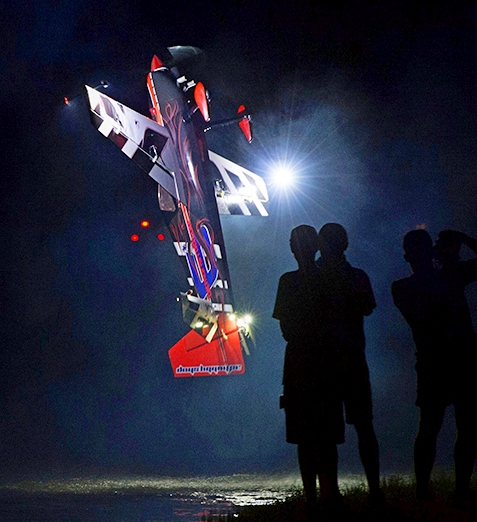 "The Twilight Flight Fest gives us an opportunity to put a spotlight on grassroots forms of aviation," said Dennis Dunbar, director of AirVenture air show operations.
After an opening monologue by announcer Jon "Jughead" Counsell, EAA STOL Invitational Flying will begin. STOL flying used to be a part of the main air show schedule at Oshkosh, but moving it to the Fun Fly Zone for two nights last year worked well, because the aircraft were able to take off from their preferred surface of grass and fly when winds were more favourable.
Now the STOL invitational will take place during all four nights of the Twilight Flight Fest, but that's not all that will be going on at that time. The Paradigm Aerobatic Team will be performing as well, expanding on their successful appearance at Oshkosh last year.
After the STOL flying and Paradigm performance, Twilight Flight Fest still has more left to offer. Guests can expect to see skydiving or other events well suited for the dimming light, demos by fixed wing ultralights and light sport aircraft, gyroplanes, powered parachutes, and 3D RC flying.
The Twilight Flight Fest will provide attendees with an up-close look other forms of aviation, and should offer a fun and fresh perspective to any and all crowd members.



OFFICIAL ROLL OUT FOR FIRST OMAN EUROFIGHTER TYPHOON COMBAT JET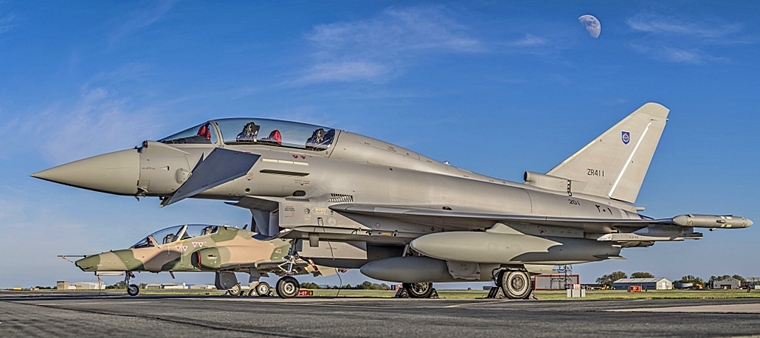 Photo BAE Systems


Eurofighter Jagdflugzeug GmbH welcomes the news that the first Eurofighter Typhoon for the Royal Air Force of Oman (RAFO) has been formally presented to the customer in a ceremony held at BAE Systems' Military Air & Information business in the UK.
An invited audience of more than 100 delegates witnessed the event at BAE Systems' site in Warton, Lancashire, including His Excellency Sayyid Badr bin Saud al Busaidi, the Sultanate of Oman's Minister Responsible for Defence Affairs (MRDA) and the Commander of the Royal Air Force of Oman, Air Vice-Marshal Mattar bin Ali bin Mattar Al Obaidani. The event was followed by a fly-past of a Royal Air Force of Oman Eurofighter Typhoon aircraft.
Volker Paltzo, the Chief Executive Officer for Eurofighter Jagdflugzeug GmbH, said: "On behalf of all the Eurofighter Partner Companies (EPCs), I congratulate BAE Systems and the Royal Air Force of Oman on this roll out, which is a proud day for the whole Eurofighter Typhoon programme."
The Sultanate of Oman announced its decision to purchase 12 Eurofighter Typhoon and eight Hawk aircraft in December 2012. Deliveries of the first aircraft are due to begin later this year.
LOCKHEED MARTIN JAPAN F-35 UNVEILING LOCKHEED MARTIN AERONAUTICS AX-5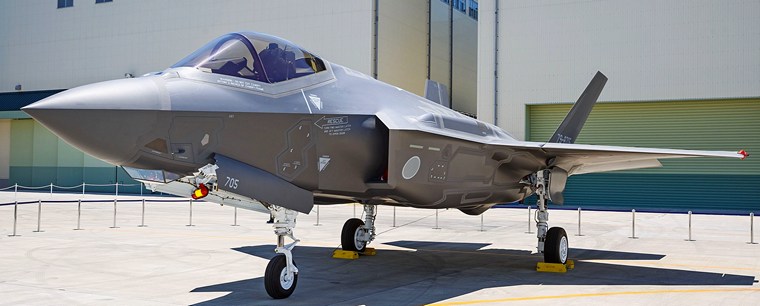 Lockheed Martin Aeronautics AX-5. Photo Thinh Nguyen/Lockheed Martin


The first Japanese-assembled F-35A was unveiled at the Mitsubishi Heavy Industries (MHI) Komaki South F-35 Final Assembly and Check Out (FACO) facility here today. The Japan F-35 FACO is operated by MHI with technical assistance from Lockheed Martin (NYSE: LMT) and oversight from the U.S. Government.
Approximately 200 people attended the ceremony including Japanese and United States government and defense industry leaders. The ceremony highlighted the strong partnership between the Japanese Ministry of Defence, U.S. Department of Defence, MHI and Lockheed Martin.
The Japanese Ministry of Defence competitively selected the F-35A as the JASDF's next-generation air defence fighter in December 2011, with a Foreign Military Sales program of record of 42 F-35As. The first four JASDF F-35As were previously delivered from the Fort Worth, Texas, production facility. Subsequent deliveries of 38 F-35A aircraft will come from the FACO here in Japan.
Additionally, the U.S. Department of Defence selected the Nagoya FACO in 2014 for the North Asia-Pacific regional heavy airframe Maintenance Repair Overhaul & Upgrade (MROU) facility.
The F-35 Lightning II is a next-generation fighter, combining advanced stealth with fighter speed and agility, advanced mission systems, fully fused sensor information, network-enabled operations and cutting-edge sustainment. More than 220 operational F-35s have been built and delivered worldwide and they have collectively flown more than 95,000 flight hours.
LOCKHEED MARTIN SKUNK WORKS-AIR DOMINANCE OF THE FUTURE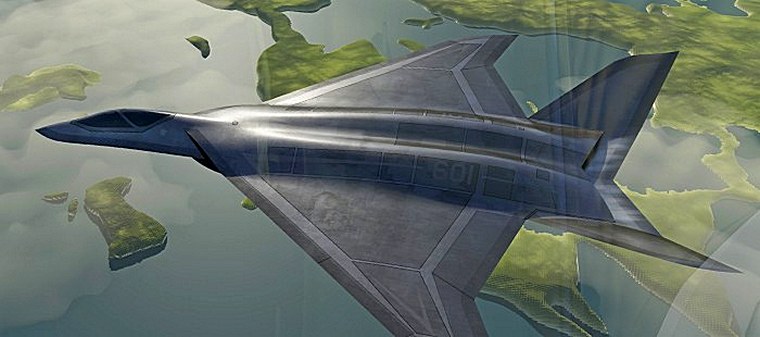 Image © Lockheed Martin

A rapidly evolving global defines landscape is prompting the way the U.S. and its allies develop technology to deter current and emerging threats. Revolutionary thinking that's informed but not limited by our past experiences will produce the non-linear, game-changing combat capabilities required for our nation's security.
Led by the Skunk Works®, Lockheed Martin has been working alongside the Defence Advanced Research Projects Agency (DARPA), Air Force, and Navy to determine viable approaches to maintain U.S. air dominance capabilities in the post-2035 world.
We are always exploring new technical capabilities and options for the development of future next generation air dominance (NGAD) air platforms, as well as potential enhancements to current platforms that are projected to be part of the future joint force structure.
The Skunk Works' spirit of innovation and development of leading edge technology for aircraft like the SR-71, F-117, F-22 and F-35, is what our customers have come to rely on for more than 70 years.

BOEING TO DELIVER THE U.S. NAVY'S FIRST DEPLOYABLE P-8A POSEIDON TRAINERS




Boeing [NYSE: BA] will deliver the U.S. Navy's first deployable P-8A Poseidon trainers, allowing aircrew and operators to improve their mission readiness even while serving away from home.
Under a recently signed contract, Boeing will provide seven Deployable Mission Readiness Trainers (DMRTs) to the Navy, starting in 2019.
"Training ensures the Maritime Patrol Reconnaissance community is proficient in anti-submarine warfare. By using these trainers, crews are trained without adding flight hours to the aircraft," said CDR. John Thoe, P-8A training systems integrated product team lead. "DMRTs will fulfil these important requirements by providing high-fidelity, crew-based training to deployed squadrons."
The proposed DMRT design is portable with low-power requirements and includes Boeing's Weapons Tactics Trainer system, which incorporates sonobuoys and ocean acoustics modelling.
The U.S. Navy trains P-8A Poseidon aircrews at naval air stations in Jacksonville, Fla., and Whidbey Island, Wash. Seventy percent of the training for P-8A aircrews takes place in simulators and other trainers; the remaining 30 percent uses the actual aircraft.
Boeing is also under contract to deliver a complete P-8A training system to the Royal Australian Air Force, beginning in 2018.

South Africa, Cape Town: A Kulula Boeing 737-800 from Johannesburg to Cape Town was on approach to Cape Town in adverse weather conditions when the aircraft encountered severe turbulence causing injuries to one passenger. The aircraft continued for a safe landing on Cape Town's runway 01.
Australia, Sydney: A passenger was arrested after an Australian ATR 72 on a domestic flight landed in a regional airport on Tuesday. The passenger had left a note in a toilet area that a bomb was stashed in the aircraft.
Myanmar, Dawei: A Shaanxi Y-8F-200W Chinese-made Y-8 turboprop aircraft with 128 passengers and crew on board operated by the Myanmar Air Force disappeared Wednesday afternoon about a half-hour after leaving Myeik Airport. Last contact with the flight was about 20 miles west of Dawei. A navy ship found bodies and aircraft parts in the seas off Myanmar while searching Thursday morning for a military transport plane.
USA, Orlando: A pilot flying a Piper Navajo during landing at Orlando Executive Airport hit an 11-foot alligator which was crossing runway. The alligator jumped up and struck the wing during his landing. The alligator was killed instantly and the aircraft sustained damage to the wing.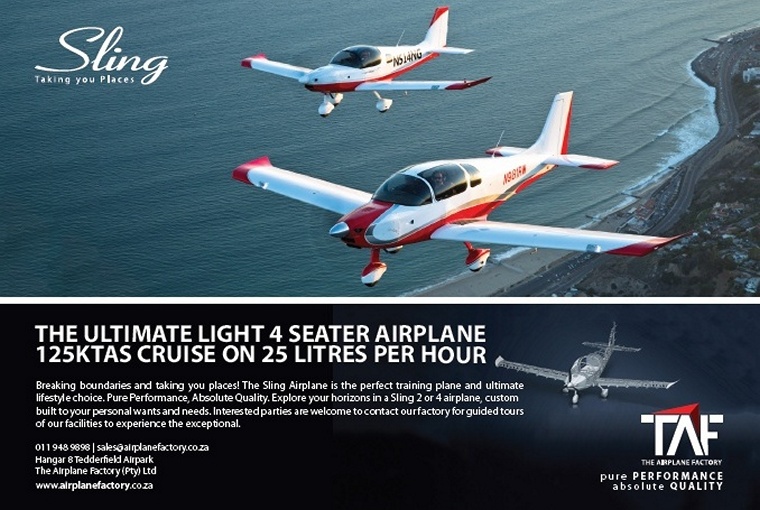 9 June 1989

Deanna Brasseur and Jane Foster became Canada's first female fighter pilots available for combat roles; possibly the world's first.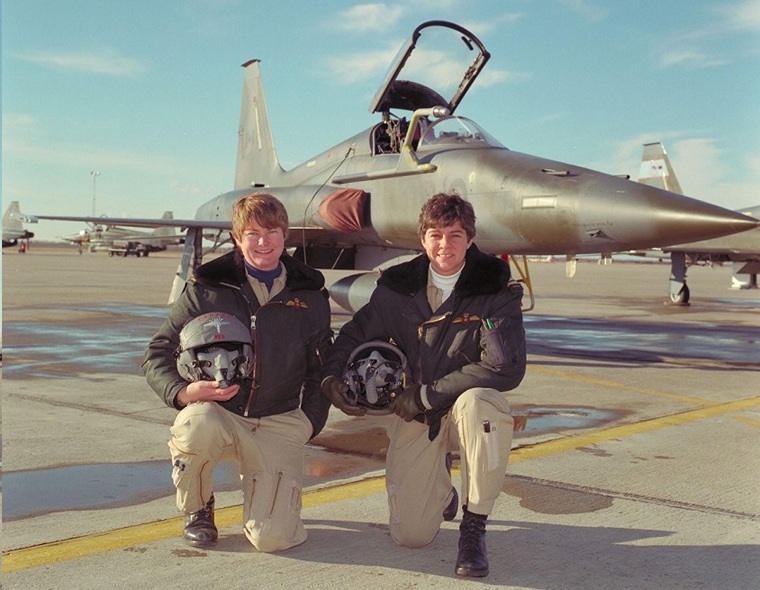 Jane Foster (left) and Deanna Brasseur (right).

Until the early 1990s women were disqualified from becoming fighter pilots in most of the air forces throughout the world. The exceptions being Turkey where Sabiha Gökçen became one of the first female fighter pilot in history in 1936 and went on to fly fast jets well into the 1950s and the USSR during the Second World War 1942-1945 where many women were trained as fighter pilots including Lilya Litvyak who became the top scoring woman ace of all time with 12 Kills and Katya Budanova a close second with 11 kills, although both were killed in combat.
That all changed on this day in 1989, when Deanna Brasseur and Jane Foster became the first women in Canada - and perhaps the world -- to graduate from the gruelling CF-18 jet fighter program.
An unlikely crusader for women's rights, Brasseur began her military life in the early 1970s as a 19-year-old typist. Inspired by her father's accomplished career in the RCAF, Brasseur soon applied to become an officer, launching what would become a series of firsts for women in the military. Over the space of 21 years she would have to endure pain, prejudice and sexual persecution, before she would be allowed behind the controls of one of the most deadly fighter planes in the world.