Angelo, "Angel" Castignani has always been passionate for aircraft from a very young age an started his flying career in 1980 at the Pretoria Flying School where he obtained his Private Pilot Licence on a Piper Cherokee. He later converted onto other aircraft, i.e. Cherokee 180, Piper Arrow, Cessna 172/182/206 and today is type rated on twenty nine different aircraft. He now flies out of Jack Taylor Airfield, Krugersdorp with the Aviatech Flying School.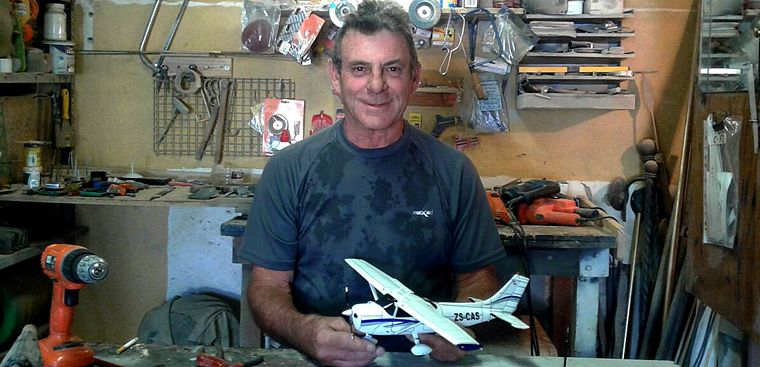 But, back to 1985, Angel was working in Zimbabwe as a professional Stuntman on a picture called, King Solomon's Mine with Sharon Stone and Richard Chamberlain as the main actors, he became friends with the location manager, and was invited to go out to the Skydive Drop Zone on one of their days off.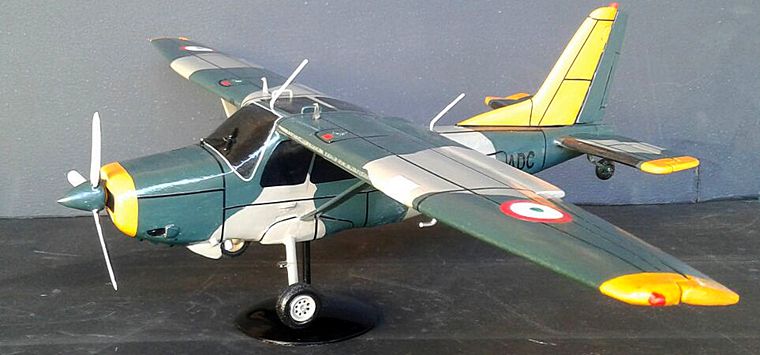 Angel sat through the lectures and took part in the ground work, learning parachute landing rolls, etc. Time to jump and the Cessna 182 was standing idling and waiting, his friend promptly put a parachute on him. "I thought I was just going along for the ride when my friend said, "you out first". What, I exclaimed, I don't want to jump out of a plane, too late, I was bundled in and next minute we were at 3000ft. "Legs out, he said." "What! I exclaimed and I was out, heart pounding, the parachute opened via static line, after my heart calmed down, I realised, this was awesome."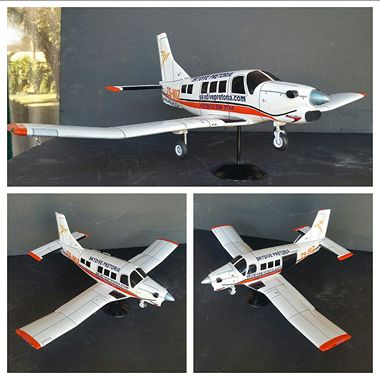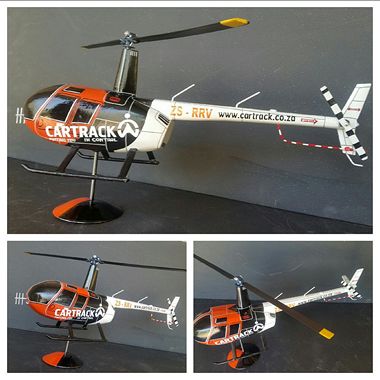 As soon as he got back to SA Angel joined the Pretoria Skydiving Club at Wonderboom Airport where he still skydive today. His dream, to fly and skydive had come true and he had never looked back.
Two years ago whilst flying with Superior Pilot Services out of Grand Central Angel happened to notice their model polystyrene aircraft that they used to train the students the effects of control with, had half the rudder was missing, as was a section of the wing. In short they looked rather tatty and were really were not becoming for a flying school such as Superior Pilot Services.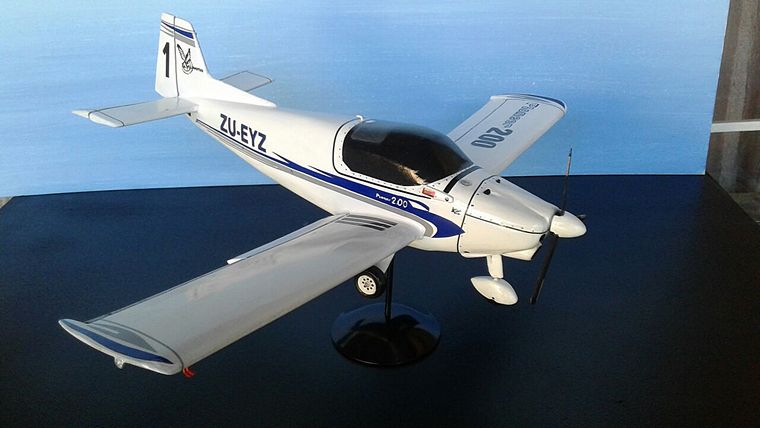 Angel casually mentioned to one of the instructors that he could build them one out of wood which would be more durable. Thinking nothing of it he went on his way. Two weeks later he received a phone call from the Chief Flying Instructor. His immediate thought was that he had broken something or some law. However, the instructor went on to say that he was told that Angel builds wooden models and could he please build him three Cessna 172 and one PA30 Piper Comanche models.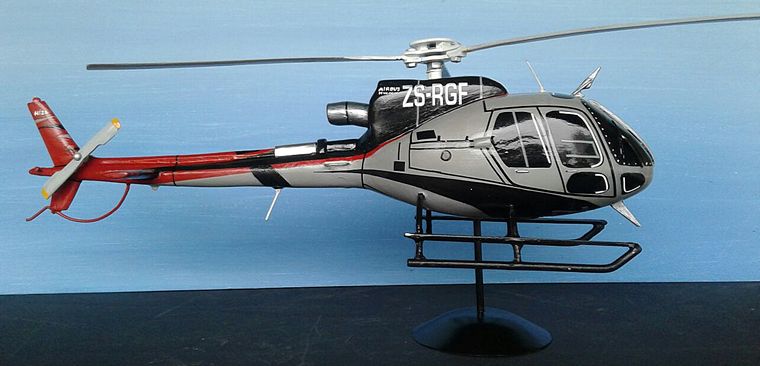 Angel was a little hesitant, he actually had never build a model before but he could not back down, he had after hall agreed to build them. "I started thinking," Angel said, "how would I build this? How big? I started by making some drawings, then carved and cut each fuselage from a block of wood; this is insane I thought what had I got myself into? It was hard going to say the least. Fortunately the models were exactly what the school was looking for."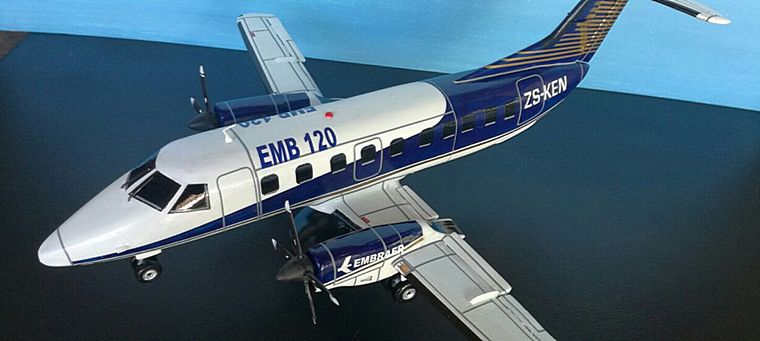 It was not long before he started getting orders for models. Since those first models, he has had a continuous stream of orders, from Cessna 150 to a Piper Cub to a 737-200 Boeing, Embraer 120, Samba, PAC 7 and helicopters.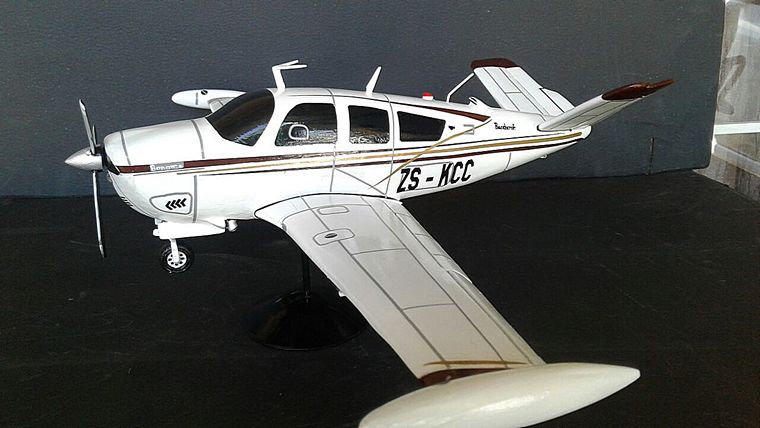 Angel has mastered the technique and now not only enjoys his passion for aviation, but building models as well. His models, as can be seen in the photos, are true works of art.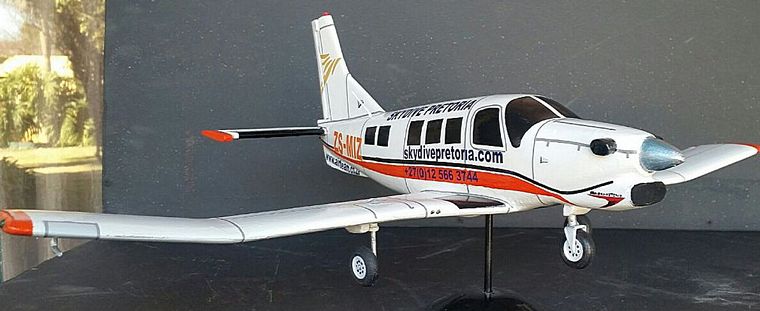 For more information contact Angelo at: angelocastignani@gmail.com