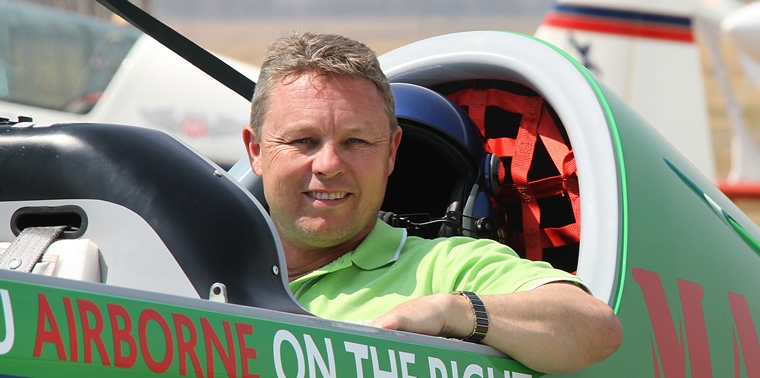 Barrie started his flying career back in 1986 and currently has just less than 1500 hours total flying experience of which approximately 900 were spend flying competition aerobatics or airshow displays. He started competing in aerobatic competitions in 2005 and has since won numerous regional contests in all the different categories including the Advanced National Championship in 2012. Barrie currently competes in the Unlimited Class.
Throughout the years Barrie has participated in many airshows, displaying a variety of aircraft. He has owned and displayed the Zlin 142 and 50, the Extra 300L as well as the XtremeAir (Sbach) XA42. It is in this beast that he has done the most outrageous manoeuvres during his high "g" display that one can possibly do.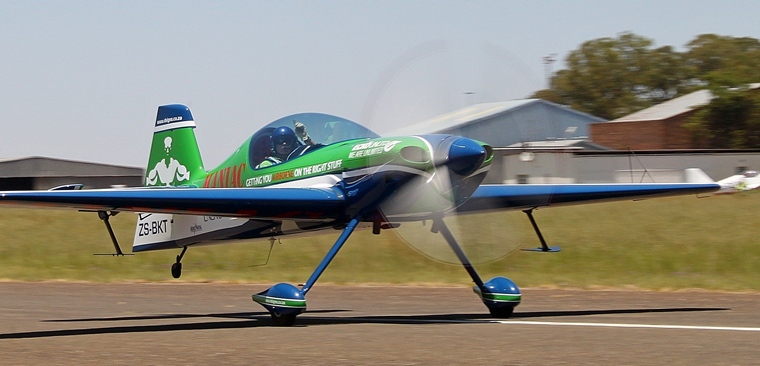 Although not a regular at airshows any more, his passion for aerobatics competitions and coaching comes first, his best result is with Elton Bondi who has been crowned the SA Advance Champion twice.
A past Chairman of the Aerobatics Club of South Africa, Barrie still serves on the aerobatics Club's committee. He has represented South Africa three times at World Advance Aerobatic Champs and will do his fourth at the World Aerobatic Champs (Unlimited) to be held at Malelane in Mpumalanga during September 2017.
Barrie also has another side few know; he once worked as a Maintenance Engineer for Atlas Aircraft Corporation where he was part of the team that built the very first Rooivalk Helicopter. His involvement with the project included, construction of the helicopter, flight testing & Weapons testing (on Super Puma platform) for Rooivalk.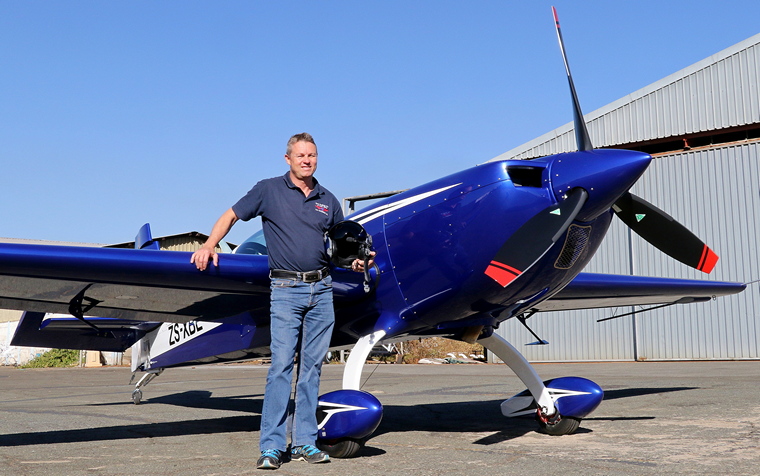 Early in June 2017 Barrie become only the second South African, after Nigel Hopkins, to own an Extra 330SC. Registered as ZS-XBE, the single seat Extra 330 is the product of 30 years of experience and results in international aerobatic competitions. In 2009, 2013, 2014, 2015, 2016 the 330Sc was the mount of world champions in Unlimited Single-seat World Championships.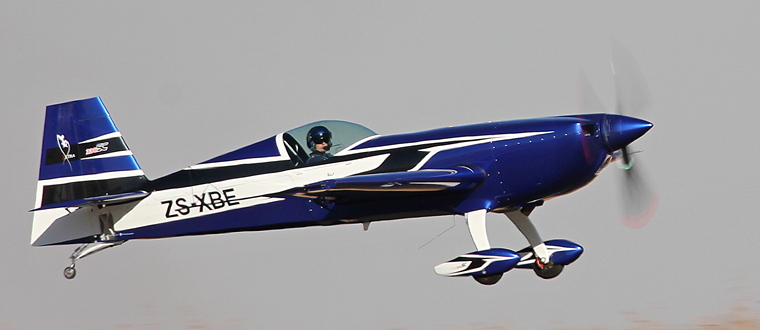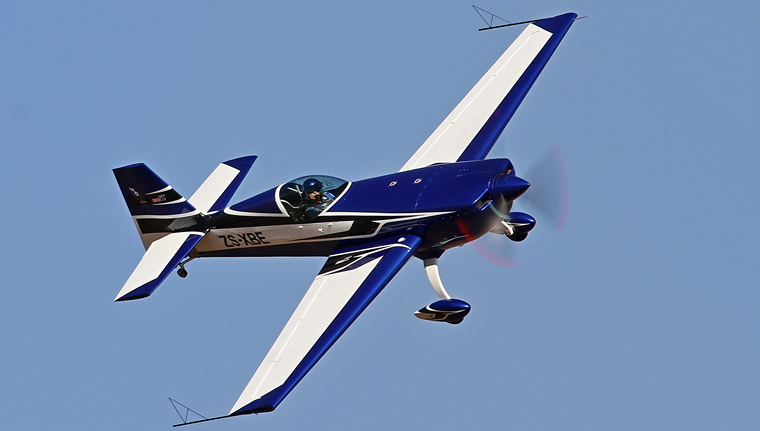 In 2018 we will again see Barrie at various airshows in the Extra. Barrie lives on a farm just south of Tedderfield Airfield from where he often fly's his little Puddle Jumper (Super Decathlon) for fun or teaching his son Tristan the art of high-performance aerobatics.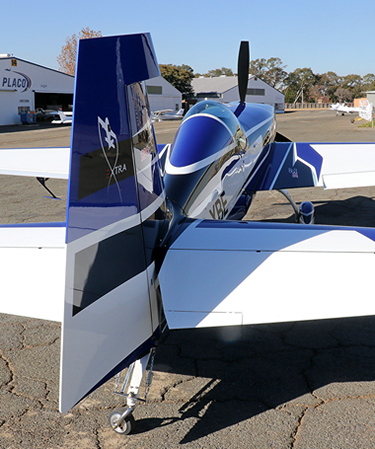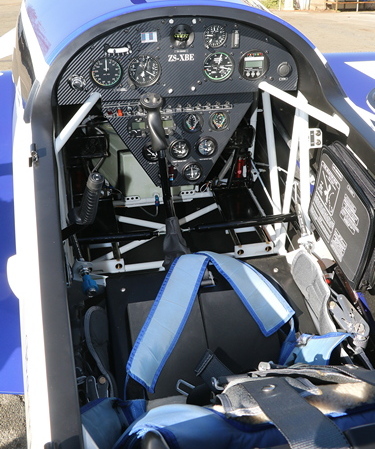 Extra 330 SC General Specifications:

Carbon fibre wing assembly with integral tank.
Carbon composite empennage structure.
Single-seat bubble canopy.
Carbon pushrods.
Titanium firewall.
Contour adjustable moulded composite seat.
Hooker safety harness with ratchet.
EASA certified load factor: +/- 10 g
Power plant:

Lycoming AEIO-580-B1A, 315 hp, 6 cylinder engine.
Muehlbauer, MTV 9-B-C/C198-25, 3-blade propeller.
Dimensions:

Wingspan: 24,6 ft / 7,5 m
Length: 22,1 ft / 6,7 m
Height: 8,4 ft / 2,6 m
Wing area: 105,6 ft2/ 9,8 m2
Weights:

Typical equipped empty weight: 1.291 lbs / 585 kg
MTOW normal category: (+6/-3g) 1.918 lbs / 870 kg
MTOW acrobatic: category (+10/-10g) 1.720 lbs / 780 kg
Airspeeds:

Never exceed speed (Vne): 220 kts
Maneuvering speed (Va) (acrobatic): 158 kts
Stall speed at 1.720 lbs / 780 kg (Vs): 61 kts
Stall speed at 1.918 lbs / 870 kg (Vs): 64 kts
Fuel:

Total capacity: 59,2 gal / 224 ltr
Usable fuel: 58,4 gal / 221 ltr
Usable fuel - acrobatic tanks only: 26,7 gal / 101 ltr