The Cessna 180 that had its first flight on 26 May 1952 was developed as a four- or six-seat general aviation airplane and was produced between 1953 and 1981. It gained recognition as the aircraft chosen by Geraldine Mock, the first woman pilot to successfully fly around the world. The flight was made in 1964 in her 1953 model, the Spirit of Columbus.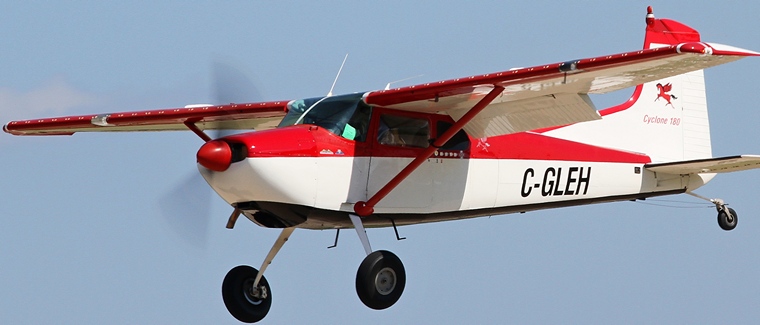 In 1992, forty years after the first Cessna 180 took to the sky St-Just Aviation of Mirabel, Quebec, Canada revealed it's St-Just Cyclone 180, a much improved kit plane designed for the home builders market.
The strut-braced high-wing Cyclone incorporated modifications and improvements, such as an extended wing span, greater wing area and vertically hinged doors. It features a four seat enclosed cabin accessed via doors, fixed conventional landing gear and a single 230 hp (172 kW) Continental O-470 engine in conventional tractor configuration.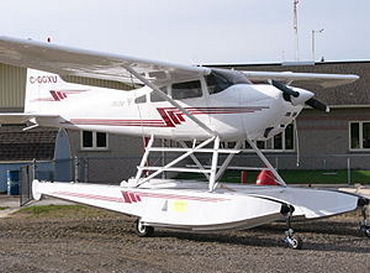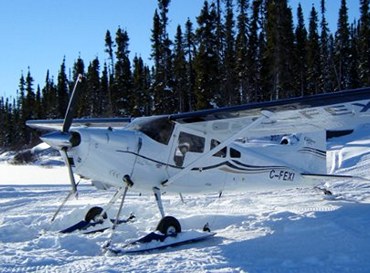 The Cyclone is constructed using aircraft grade sheet aluminium, with the kit airframe parts preformed with pilot holes to allow construction without the use of jigs. Its 38.00 ft (11.6 m) span wing employs a NACA 2412 aerofoil, mounts flaps and has a wing area of 181.00 sq ft (16.815 m2).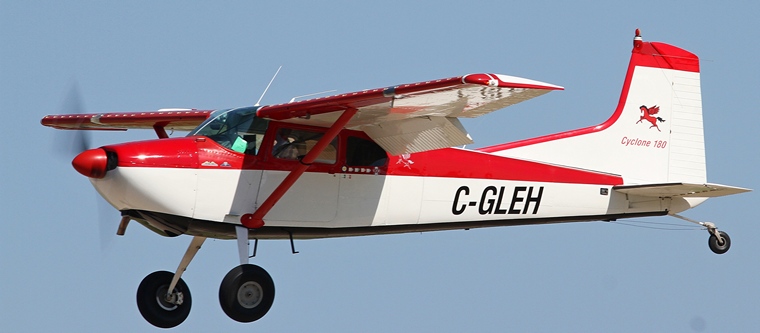 In December 2013, 23 examples were registered in Canada with Transport Canada and three in the United States with the Federal Aviation Administration.
General characteristics

Crew: one
Capacity: three passengers
Length: 26 ft 0 in (7.92 m)
Wingspan: 38 ft 0 in (11.58 m)
Wing area: 181.00 sq ft (16.815 m2)
Empty weight: 1,700 lb (771 kg)
Gross weight: 3,000 lb (1,361 kg)
Powerplant: 1 ◊ Continental O-470 six cylinder, air-cooled, four stroke aircraft engine, 230 hp (170 kW)
Propellers: 2-bladed constant speed propeller
Performance

Maximum speed: 170 mph (274 km/h; 148 kn)
Cruise speed: 158 mph (137 kn; 254 km/h)
Stall speed: 37 mph (32 kn; 60 km/h) flaps down
Range: 870 mi (756 nmi; 1,400 km)
Service ceiling: 18,000 ft (5,486 m)
Rate of climb: 1,300 ft/min (6.6 m/s)
Wing loading: 16.6 lb/sq ft (81 kg/m2)