THIS WEEK IN MIDWEEK UPDATE

Plan Your Weekend……..Forthcoming Events…….Aviation News

Worldwide Incidents and Accidents……This Week in Aviation History




3rd Saturday of every month. Microland. Bring and braai. Fires and bykos provided. Fires start from 09h30. Contact person: Nick Swardt 082 441 8011 or Alan Hussey 072 82 2341
24-30: EAA AirVenture Oshkosh. Wisconsin, USA. Camping on the airfield contact Neil Bowden e-mail:
neil1@telkomsa.net
or Hotels in Appleton contact Calvin Fabig e-mail:
calvin@designer.co.za
28: World Precision Flying Championships - Austria.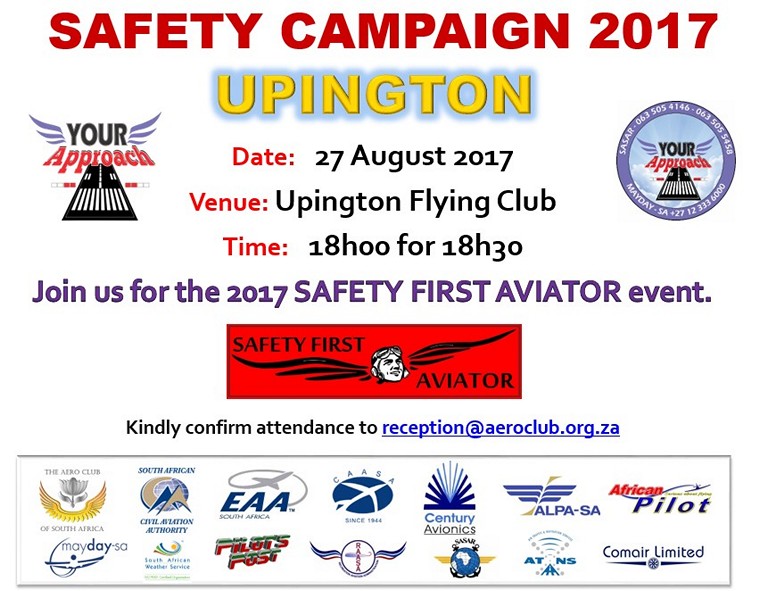 2: EAA Chapter 322 meeting. Dicky Fritz Moth Hall Edenvale. Contact:
editor@afskies.co.za
4: SAAF Museum AFB Zwartkop open practise day
6: Gaborone International Airshow. Contact Mark Mansfield at
mcubedmedia@outlook.com
5-6: SAC Judges Trophy. Tzaneen. Contact Annie Boon e-mail:
chunge@mweb.co.za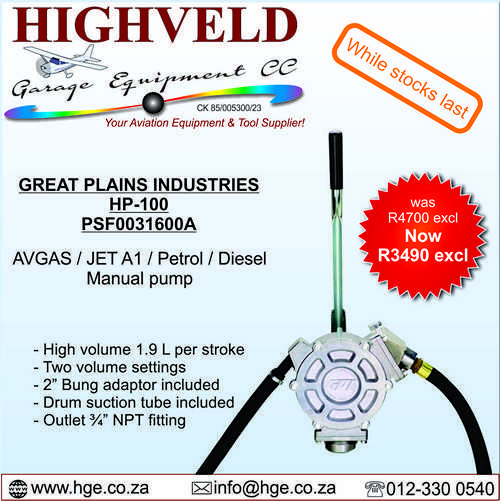 5: Apiesdoring Karnaval Fly-inn Thabazimbi, Limpopo Contact:
Chris Ehlers: 0823714492 Gert Ehlers: 0836526208
8: East Rand Flying Club will be hosting the annual free fly in breakfast at Springs Airfield from 8:00 am. Free breakfast! Contact: Paul oh ate two 413 4614
11- 13: Pyramid Aviators Weekend. Contact Peter Lea: Cell No. 082 553 4908 or e-mail:
peter@irricon.co.za
16-18: SAC Unlimited World Championships. Malelane. Contact Annie Boon e-mail:
chunge@mweb.co.za
19: FAKR annual SA Flyer/Shell Aviation Spot landing Competition and Airfield Festival. Please take note of the following: Participants for 19 August are requested to re-lodge their entries with Grant Rousseau at
gr@kama.co.za
Should the event not be held, and not be completed on 19 August due to weather conditions, it will automatically default to start afresh on Sunday 20 August.
20: Grand Rand Airshow. Stuart Coetzee.
manager@randairport.co.za
. 011 827 8884
25-26: Bethlehem Airshow. Stephan Fourie.
fouriesj1491@gmail.com
. 072 344 9678
3rd Saturday of every month. Microland. Bring and braai. Fires and bykos provided. Fires start from 09h30. Contact person: Nick Swardt 082 441 8011 or Alan Hussey 072 82 2341

6: EAA Chapter 322 meeting. Dicky Fritz Moth Hall Edenvale. Contact:
editor@afskies.co.za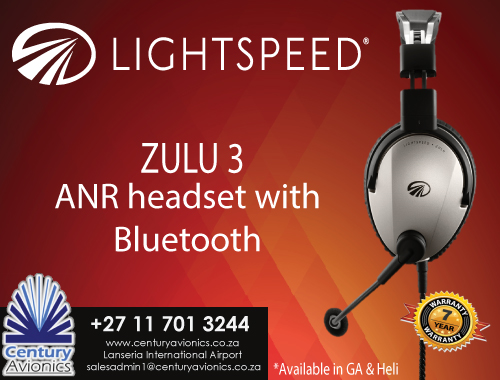 2: RV fly-in at Kitty Hawk. Kitty Hawk. E-mail: Frank
frankvh@sandown.co.za
office@kitty-hawk.co.za
Tel: 012 802 0942 Contact Irmarie Jooste Airport Manager Cell: 082 804 6979
4: SAAF Museum AFB Zwartkop open practise day
9-17: Sep World Aerobatic Champs in Malelane, Mpumalanga. Contact Annie Boon e-mail:
chunge@mweb.co.za
3rd Saturday of every month. Microland. Bring and braai. Fires and bykos provided. Fires start from 09h30. Contact person: Nick Swardt 082 441 8011 or Alan Hussey 072 82 2341
30: Namibia Airshow, Windhoek. Reinhard Gaertner.
reinhard@fivestar.co.za
. 264 81 210 6020
30: Secunda Flying Club Rally. Contact Jonty Esser e-mail:
jonty@promptroofing.co.za
Cell: 076 302 0451

The Aviation Radio Show; get all your questions answered in one place. To listen to a recording of the live broadcast click on the link:
www.debela.co.za/aviation-radio-show




LEONARDO PRESENTS THE M-346FA (FIGHTER ATTACK) AIRCRAFT AT LE BOURGET




Leonardo presented the M-346FA (Fighter Attack) aircraft at Le Bourget. The M-346FA is a further evolution of a family concept designed to create a common baseline able to rapidly meet the different requirements of the air forces.
The M-346 Fighter Attack will be equipped with a dedicated variant of the Grifo multi-mode fire control radar, designed and manufactured by Leonardo.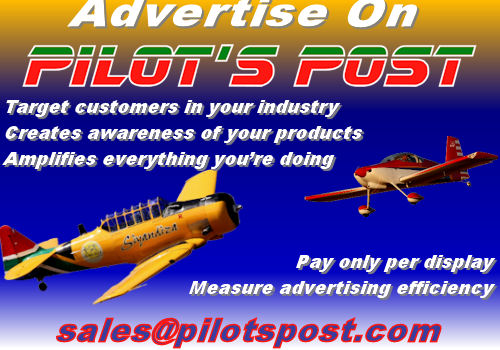 This new version of the M-346 will take its place next to the two existing variants of the aircraft: the Advanced Jet Trainer and the multi-role M-346FT (Fighter Trainer). Leonardo has already carried out the studies for the FA's radar installation and its mechanical integration with the aircraft.
The M-346FA's characteristics make it not only an excellent advanced trainer, but also a light fighter aircraft capable of carrying out operational missions at far lower costs than those of front-line fighters. Several air forces have already expressed their interest in it.
With seven pylons for external loads, the M-346FA will retain the excellent capabilities of the M-346 family in the advanced and pre-operational training roles, but will also be able to operate very effectively as multi-role tactical aircraft, capable of air-to-surface, air-to-air and tactical reconnaissance missions.
The integration of the worldwide successful multi-mode Grifo radar will provide the M-346FA with unparalleled versatility and effectiveness, thanks to the availability of many specialized radar modes both Air-to-Air and Air-to-Surface.

THE NEW M-345 TRAINER AIRCRAFT MAKES ITS DEBUT AT LE BOURGET

Leonardo has chosen Le Bourget air show, the well-known Paris showcase dedicated to aerospace and defence industries, for the official debut of the new M-345 trainer.
The M-345, that has already raised the interest of many Air Forces, is a training jet aircraft with costs comparable to those of a turboprop aircraft but that delivers superior performances.
The first prototype has carried out the first flight on the 29th of December 2016 while the first flight of the first pre-series aircraft is envisaged by 2018. The Italian Air Force has already ordered a first batch of five aircraft and the first delivery is expected by 2019.
The new aircraft allows the Air Forces to contain the training times and provide students with a more performing platform as compared with today's turboprop trainers in service all over the world. Moreover, the new M-345 will allow students to be exposed to the most demanding missions of their training syllabus to obtain a high-quality training at much lower costs.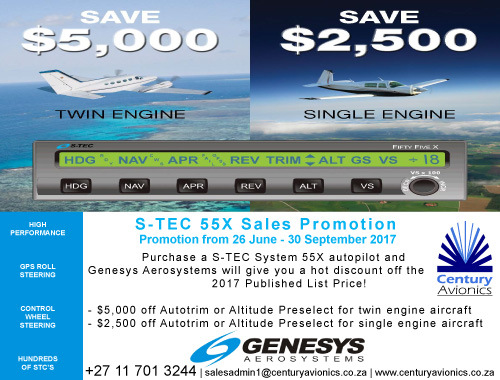 The M-345 has a cockpit fully representative of the fighters, excellent external visibility. Thanks to its wide flight envelope with high maneuver capability at high speed and both low and high altitude, its modern avionic systems, the high load capacity and to its performance level, the M-345 can carry out also operational roles.
The aircraft's long fatigue life, the maintenance philosophy organized only on two levels that eliminates the expensive general overhaul and the Health Usage and Monitoring System (HUMS) are the key elements that help to reduce the operating and life cycle costs of the M-345.
Thanks to the aircraft's sophisticated embedded training simulation system the pilot will see his training mission enhanced by a whole series of events which will have been arranged in the planning phase including other airplanes interacting with the mission itself and connected via data link with flying assets, ground simulator and other simulation devices. The system also envisages the presence of a Mission Planning and Debriefing Station (MPDS), with which it is possible to prepare mission scenarios, upload and download data and review the missions carried out in the debriefing phase.
The engine is a turbofan Williams FJ44-4M-34 for military and aerobatic use. The cockpit is equipped with HOTAS (Hands On Throttle-And-Stick) commands, digital displays with three-colour touch screen MFD (Multi-function Display) and a Head-Up Display, that in the rear seat is replaced by a display repeater of images of the front HUD.

AIRBUS DELIVERS HELICOPTERS TO IRAQ MINISTRY OF OIL




Last month, Airbus delivered the final two of four helicopters from the H145 family ordered by the Iraq Ministry of Oil. The contract with the South Oil Company, a government owned company of the Iraqi Ministry of Oil, was signed in June 2014. The Iraqi Ministry of Oil has selected Airbus as its helicopter provider for its aviation department. The aircraft will be mainly operated from Baghdad and in the province of Basrah, supporting a variety of missions including surveillance, EMS and Passenger Transport.
AIRBUS A400M ATLAS TO APPEAR AT AIRVENTURE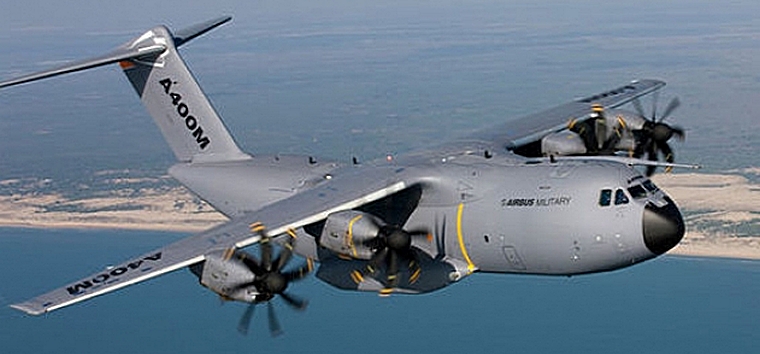 Photo © Airbus


Fans of military aircraft already have plenty of reasons to be excited about EAA AirVenture Oshkosh 2017, but now there's one more in the form of an Airbus A400M Atlas that will make its first appearance here.
The A400M Atlas will be in the United States as part of a joint training exercise, as the airplane is currently in service with the British Royal Air Force. It will arrive Wednesday morning and depart as part of the Wednesday afternoon air show.
Designed as the next level in transport aircraft, the A400M can hold up to 116 fully equipped troops, has four turboprop engines, and eight propellers that enable it to cruise at 485 mph and cover a range of 1,700 nautical miles at max payload.

HOMEBUILT NUGGET CELEBRATING 50TH ANNIVERSARY AT AIRVENTURE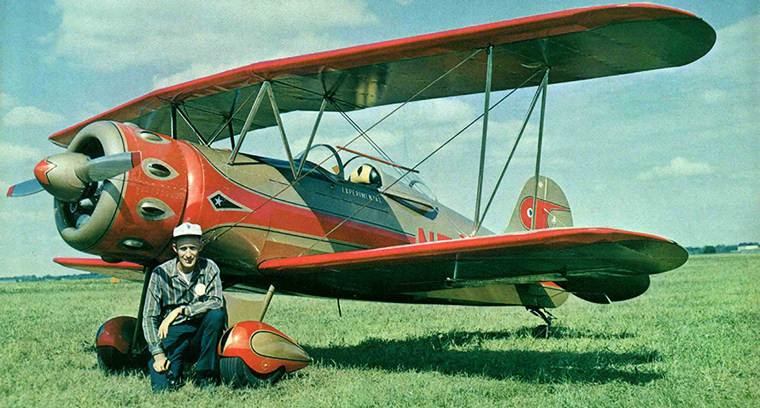 Photo © Sport Aviation


A one-off homebuilt, the aerobatic biplane Davenport Nugget, will celebrate its 50th anniversary at EAA AirVenture Oshkosh 2017.
Designed by the late Brad Davenport to be a good mountain flyer, the Nugget will be flown to Oshkosh by Herrill Davenport, EAA 301458, Brad's son.
"The Nugget is a good, honest plane - similar in handling to a Super Cub without flaps and a stall warning system, and it goes upside down," Herrill said of the Nugget's qualities.
Brad first designed and built the airplane in 18 months from 1965-67, after recovering from a heart attack. He had always been fond of the Great Lakes biplane, but decided to come up with his own design that would avoid the expense of a radial engine.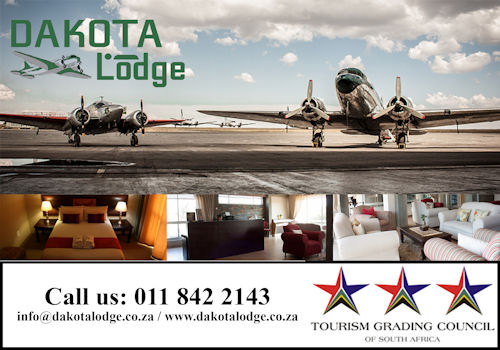 "The Nugget has very similar lines and a flat-top wing with a sweep and the rounded fin and rudder of a Great Lakes," Herrill said. "It's an all-year airplane. If it's 15 degrees Fahrenheit outside I will still go and fly; sometimes you wear more layers. I try and celebrate the Nugget's first flight every February 2, Groundhog Day, every year. The Nugget has 3,943 hours on the airframe."
Not all of those hours were logged by the Davenport family, though. Additional problems with his heart caused Brad to sell the Nugget in 1977, at a time when Herrill was unable to buy it for himself. In 1982, though, its owner at the time decided to expand to an airplane that would allow him to fly with his family, and offered the Nugget to Herrill before putting it on the market.
"There are some black and white pictures in old photo albums that popped into my mind when I walked into the hangar on the day I bought the Nugget," Herrill said. "It was almost like I had seen this view before."
Since being reunited with the Davenport family, the Nugget has undergone a number of updates, including switching out the VOR receiver in favour of a Garmin 195 comm/GPS and a rebuild and reposition of the oil cooler, which allowed the airplane to pick up an extra 13 mph and 225 rpm.
Brad died in 1998, but Herrill has done a great job of taking care of his father's legacy, and said his father would have loved to see his airplane celebrate its 50th birthday at Oshkosh.
Visit the Davenport Nugget at the special homebuilt parking Sand Box, a grassy patch just southwest of Homebuilders Headquarters.
BOEING P-8 POSEIDON COMING TO AIRVENTURE, OFFERING TOURS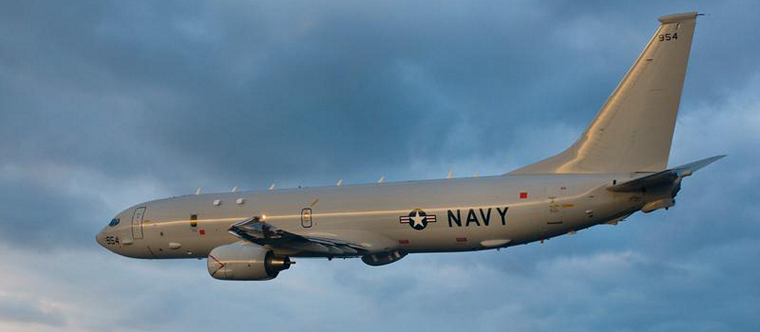 Photo © Boeing

The Boeing P-8 Poseidon, first delivered to the United States Navy five years ago, will be represented at EAA AirVenture Oshkosh 2017. The P-8 will arrive to Boeing Plaza on Monday and depart on Thursday, when a different P-8 will arrive to sit on the Plaza for the rest of the week.
In addition to getting to see this Navy version of the Boeing 737, AirVenture attendees will also have an opportunity to tour it. Tours will be offered on Tuesday and Wednesday to interested visitors.
The P-8 has been used around the globe since it entered service, and roughly 50 of the multi-mission maritime aircraft have been delivered to the Navy thus far. The P-8 is intended to replace the Lockheed P-3 Orion completely by 2019.

USA, Itta Bena: A United States Marine Corps Lockheed KC-130 Hercules that had departed from Mid-South Base in Millington, Tennessee with 16 on-board crashed into a field in rural Mississippi. A witness reported hearing a boom and looking up saw the plane corkscrewing downward with one engine smoking. The force of the crash nearly flattened the plane scattering debris in a radius of about 5 miles. Tone engine was found almost a mile away from the crash site. The aircraft was consumed in the post-crash fires. A Marine Corps spokeswoman said in a statement that a KC-130 "experienced a mishap" but provided no further details.
USA, Daytona Beach: A Delta Airlines Airbus 320 on its way to Haiti with 157 people on board was forced to make an emergency landing at Daytona Beach International Airport after the plane's windshield cracked. Passengers said that they encountered heavy turbulence during the fight. No injuries were reported.
Australia, Adelaide: THE Australian Transport Safety Bureau has launched an investigation into a reported midair collision between a Socata TB-10 Tobago and a drone in Adelaide's north. Police were called to Parafield Airport after a pilot reported that he believed a drone had hit the plane he was flying.
Kenya, Nairobi: A Cessna P206D Super Skylane with one crew and four journalists on board crashed when it clipped trees shortly after taking it from Wilson Air Port. The journalists sustained minor injuries while the pilots were badly injured.
USA, Atchison County, Kansas: "Baby Duck", a North American P-51D Mustang was destroyed when it impacted terrain near Cummings, Kansas. Both occupants, the pilot (64), and a female passenger were killed. The aircraft flew in the air show at the Amelia Earhart festival the night before the accident. (34).
Germany, Berlin: A Korean Airlines Boeing 777-300, registration HL8011 performing flight KE-917 from Seoul (South Korea) to Zurich (Switzerland) with 211 passengers, was enroute FL380 almost over Berlin (Germany) when the crew set the transponder code for loss of communication. German Air Force dispatched two supersonic fighter aircraft to intercept the aircraft and accompany the aircraft to Stuttgart (Germany), about 80nm north of Zurich, where the aircraft landed safely on runway 07 about 55 minutes later.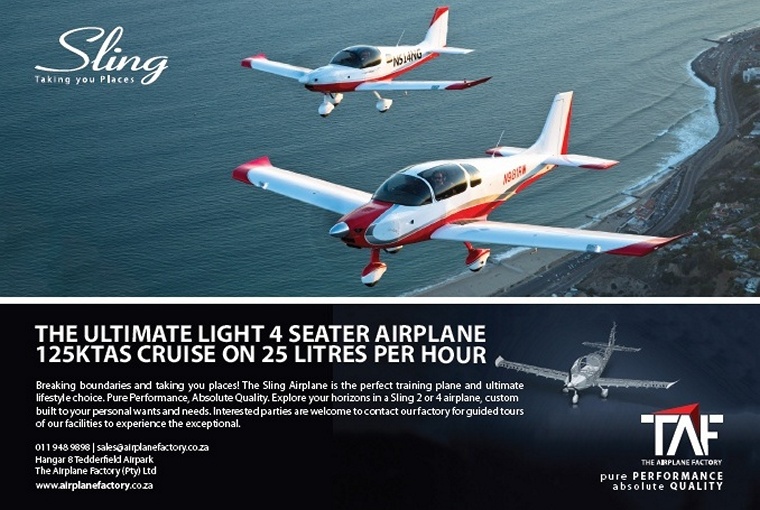 18 JULY 1984

Beverly Lynn Burns becomes the first female Boeing 747 airline captain, flying PEOPLExpress flight 604 from Newark to LAX.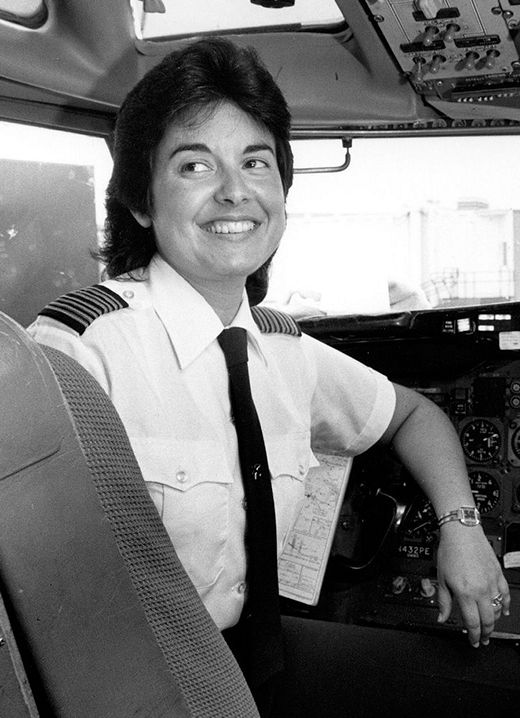 Robert Burns / commons.wikimedia.org. Captain Beverly Lynn Burns is the first woman to captain the Boeing 747 jumbo jet. On the afternoon of July 18, 1984, Burns made her maiden voyage as Captain when she commanded People Express aircraft 604 from Newark International Airport to Los Angeles International Airport
In addition to her qualifications on the flight deck, Burns had acquired an understanding of the airlines as a business. From 1971 to 1978, she worked as stewardess for American Airlines while attending flight school. In 1978, she held positions as a flight instructor and charter pilot for Hinson Airways. The following year, she flew as captain for Allegheny Commuter until 1981, when she went to work for People Express.
Captain Burns received numerous awards and commendations. On January 31, 1985, she received the Amelia Earhart Award -presented by New Jersey Governor Thomas Kean and the CEO of People Express, Donald Burr-for her historic flight as captain of the Boeing 747 on July 18, 1984.[16][17] Prior to that award, on August 14, 1984, she received an Award of Recognition from Baltimore Mayor William Donald Schaefer, which cited her as one of Baltimore's best. On August 16, she received a letter of congratulation from New Jersey Senator C. Louis Bassano, who prepared a resolution in her honor.[18] On August 21, U.S. Senator Frank R. Lautenberg of New Jersey credited her with "opening doors for millions of American women"
By the time she retired from Continental in 2008, she had been a captain with the airlines for twenty-seven years and amassed over twenty-five thousand hours of flight time and captained the 727, 737, 747, 757, 767, 777 and DC-10.