THIS WEEK IN MIDWEEK UPDATE

Plan Your Weekend……..Forthcoming Events…….Aviation News

Worldwide Incidents and Accidents……This Week in Aviation History




11- 13: Pyramid Aviators Weekend. Contact Peter Lea: Cell No. 082 553 4908 or e-mail:
peter@irricon.co.za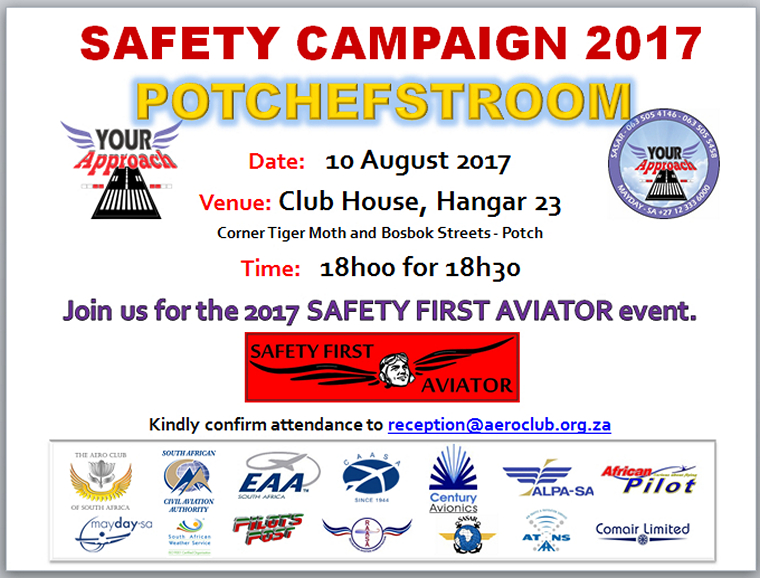 16-18: SAC Unlimited World Championships. Malelane. Contact Annie Boon e-mail:
chunge@mweb.co.za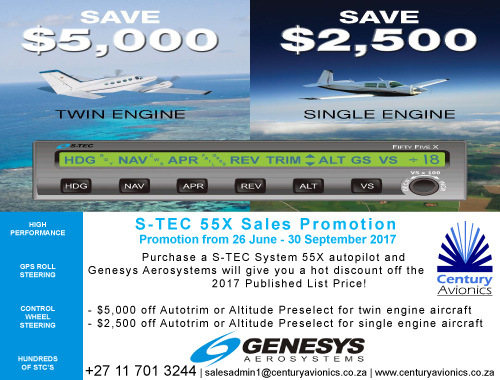 19: FAKR annual SA Flyer/Shell Aviation Spot landing Competition and Airfield Festival. Please take note of the following: Participants for 19 August are requested to re-lodge their entries with Grant Rousseau at
gr@kama.co.za
. Should the event not be held, and not be completed on 19 August due to weather conditions, it will automatically default to start afresh on Sunday 20 August.
20: Grand Rand Airshow. Stuart Coetzee.
manager@randairport.co.za
. 011 827 8884
25-26: Bethlehem Airshow. Stephan Fourie.
fouriesj1491@gmail.com
. 072 344 9678
3rd Saturday of every month. Microland. Bring and braai. Fires and bykos provided. Fires start from 09h30. Contact person: Nick Swardt 082 441 8011 or Alan Hussey 072 82 2341
6: EAA Chapter 322 meeting. Dicky Fritz Moth Hall Edenvale. Contact:
editor@afskies.co.za
2: RV fly-in at Kitty Hawk. Kitty Hawk. E-mail: Frank
frankvh@sandown.co.za
office@kitty-hawk.co.za
Tel: 012 802 0942 Contact Irmarie Jooste Airport Manager Cell: 082 804 6979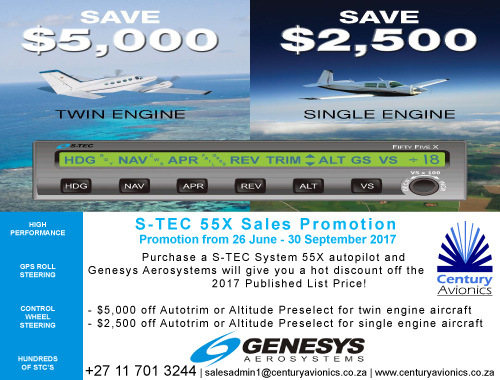 4: SAAF Museum AFB Zwartkop open practise day
9: Grand Central Fun Rally. Contact Rob Jonkers e-mail:
rob@aerosud.co.za
Cell: 082 804 7032
9-17: Sep World Aerobatic Champs in Malelane, Mpumalanga. Contact Annie Boon e-mail:
chunge@mweb.co.za
3rd Saturday of every month. Microland. Bring and braai. Fires and bykos provided. Fires start from 09h30. Contact person: Nick Swardt 082 441 8011 or Alan Hussey 072 82 2341
30: Namibia Airshow, Windhoek. Reinhard Gaertner.
reinhard@fivestar.co.za
. 264 81 210 6020
30: Secunda Flying Club Rally. Contact Jonty Esser e-mail:
jonty@promptroofing.co.za
Cell: 076 302 0451

4: EAA Chapter 322 meeting. Dicky Fritz Moth Hall Edenvale. Contact:
editor@afskies.co.za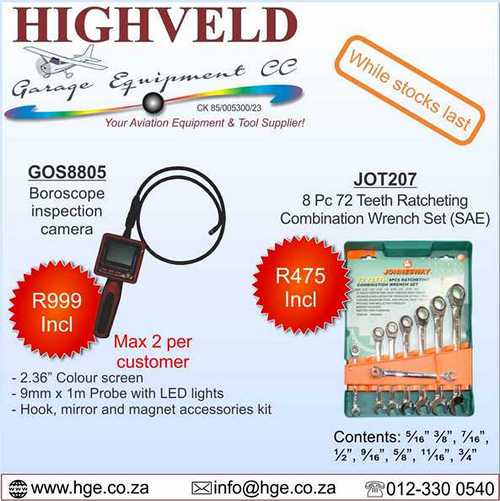 7: SAAF Museum AFB Zwartkop open practise day
7: Polokwane Airshow. Tel: 015 288 0122 Contact Oupa Mamabolo. Cell 082 605 3261. E-mail:
oupa.mamabolo@gaal.co.za
21-22: SAC Free State Regionals. Tempe airfield. Contact Annie Boon e-mail:
chunge@mweb.co.za
3rd Saturday of every month. Microland. Bring and braai. Fires and bykos provided. Fires start from 09h30. Contact person: Nick Swardt 082 441 8011 or Alan Hussey 072 82 2341
24-26: African Airshow. Kotoka International Airport Ghana. Contact Jade Myburgh at +971 2 4192714 Website:
www.africanairshow.com
21 & 22 October SAC Free State Regionals Tempe airfield. Contact Annie Boon E-mail:
chunge@mweb.co.za
The Aviation Radio Show; get all your questions answered in one place. To listen to a recording of the live broadcast click on the link:
www.debela.co.za/aviation-radio-show



AIRVENTURE 2017 AT OSHKOSH VIDEO SUMMARY



TEXTRON AVIATION ENHANCES PROVEN CESSNA CARAVAN PLATFORM WITH NEXT-GENERATION GARMIN G1000 NXI AVIONICS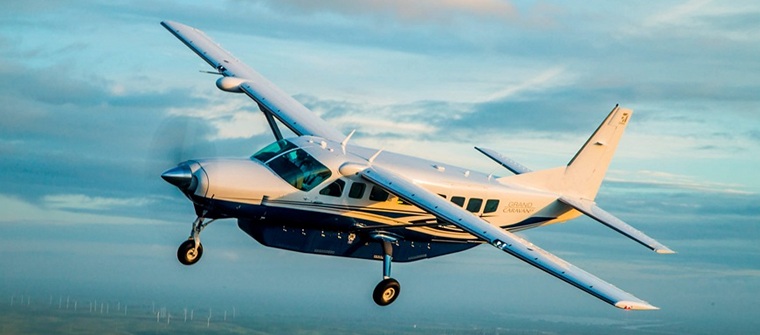 Photo © Textron


Textron Aviation Inc., a Textron Inc. (NYSE:TXT) company, announced it has introduced the Garmin G1000 NXi integrated flight deck to the new production of its authoritative Cessna Grand Caravan EX and Cessna Caravan platforms. The company has received Federal Aviation Administration (FAA) and European Aviation Safety Agency (EASA) certification for the Garmin G1000 NXi-equipped Caravan platform, allowing deliveries to commence in the U.S. and Europe.
"The Cessna Caravan product line continues to lead the modern single-engine utility turboprop segment, and introducing the new Garmin G1000 NXi avionics further confirms our commitment to investing in this proven and versatile platform," said Rob Scholl, senior vice president, Sales and Marketing. "The Caravan platform has the capability to perform an impressive range of challenging missions, and now with a more streamlined and connected experience in the cockpit, pilots will have the modern design and state-of-the-art technologies at their fingertips."
The G1000 NXi avionics platform brings customers the latest in performance enhancements. Features include significant flight display modernization with faster processing times, improved graphics rendering and enhanced readability with LED back-lighting. Capability improvements include map overlay on the HSI, improved FMS capabilities to include visual approaches, standard ADS-B out and optional ADS-B in, the ability to view VFR and IFR charts on the moving map, animated Sirius XM weather depiction and more. As an option, SurfaceWatch will also provide enhanced runway situational awareness.
CUBCRAFTERS FIRST NON-TSO'd GLASS PANEL & AUTOPILOT IN PART 23 CERTIFIED AIRCRAFT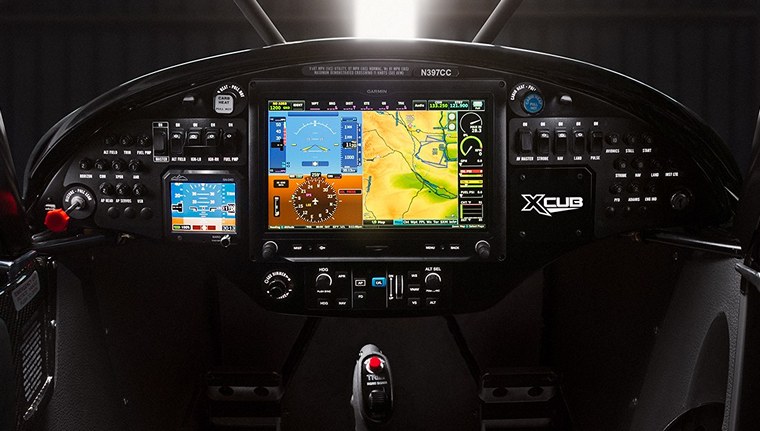 Photo © Cubcrafters

Light aircraft manufacturer, CubCrafters, is pleased to announce FAA approval of a non-TSO'd, fully-integrated EFIS avionics suite as primary instrumentation for the company's Part 23 Certified XCub. CubCrafters received the approval by amendment to the XCub Type Certificate. The amendment allows installation of the Garmin G3X Touch system, as well as Garmin's digital autopilot.
"The introduction of the XCub in June of last year served as a catalyst for this certification effort," says Randy Lervold, President of CubCrafters. "At the time, we recognized that the FAA's revised "risk based" certification philosophy was forthcoming, so we chose to initially offer an analog day/night VFR panel on the new model. Longer-term, we were determined to offer the same functionality, safety and value as we do in our Carbon Cub family of aircraft. Garmin's G3X Touch 10-inch flight display is an overwhelming favorite of Carbon Cub buyers, and it is a perfect match for the XCub as well. Now, only a year after the XCub launch, we have added the G3X suite to our Type Certificate, and more importantly, as an Option on the Order Form for 2018 deliveries. We believe the added capabilities and value offered by this new panel are game-changing."
"Our new instrument panel delivers much higher performance than anything near this price point", comments Jim Richmond, CubCrafters' Founder and CEO.
CubCrafters' new glass panel includes the Garmin G3X Touch flight display, GTR 200R comm radio and GTX 335R transponder. The GTX 335 includes an integrated WAAS/GPS position source enabling ADS-B "Out" functionality, thus fulfilling NextGen requirements for ADS-B compliance in 2020. Garmin's dual-axis autopilot, including the GMC 307 control head, is available as an option. The new panel is also "float-ready", and accepts the control head for Wipaire's 2100 amphibious floats.
For an introductory period, the new panel will also include the Sandia SAI 340 Quattro multi-function indicator at no additional charge. The self-powered four-in-one backup instrument provides precision Airspeed, Attitude, Altitude, and Slip indications in an easy to read EFIS presentation.
EPIC AIRCRAFT E1000 FLYING TOWARD FAA CERTIFICATION

In the high-elevation, dry-climate environment of Bend, Ore., technicians are busy putting the final touches on parts cured in freshly made tooling and finalizing processes to begin serial production of the Epic Aircraft E1000, a certified version of the Epic LT experimental-amateur-built high-performance single-engine, all-composite turboprop.
Transitioning an aircraft manufacturing program from making kits and assisting customers through completion to producing new airplanes for retail sale is an ambitious project, but the Russia-based owners of Epic have made the necessary investment to see the E1000 through certification and into production, according to Mike Schrader, head of sales and marketing. In 2012, he said, the owners opted to stop taking orders for kits and re-orient the company toward FAA certification. More than 50 kits were built, and the final two experimental versions are about to fly away from Bend.
Deposits for the E1000 are one percent of the $2.95 million price, and they are fully refundable. By the time inflation indexes are taken into account, the typical price will be about $3 million, he explained. Epic Aircraft currently has orders and deposits for 73 E1000s.
Epic is working with the FAA's Seattle Aircraft Certification Office, which has gained significant composites experience, having worked with Boeing on the 787 program. The FAA helped Epic by adding resources to help keep the E1000 project on track. "They've been really good to work with," Schrader said.
The Bend region has also long been a centre of aerospace composites expertise and manufacturing. Epic's facilities formerly housed Columbia Aircraft, manufacturer of the all-composite Columbia 400 piston single, which eventually became the Cessna TTx following Cessna's purchase of Columbia's assets.
Much of the testing of design-conforming parts for the E1000 is complete, including the wings and control surfaces, with some fuselage tests remaining. The target for certification is October or November, and once production certification is achieved-as close as possible to type certification, the company hopes-the goal is a production rate of 50 per year, Schrader added.
Prototype FT1 was busy logging flight time during AIN's visit to the Epic factory in April. FT2 was in the final assembly stage and will be fitted with a fully conforming interior.
QUESTAIR'S 30TH ANNIVERSARY CELEBRATION AT AIRVENTURE 2017

Questair, LLC along with owners and other attendees of AirVenture 2017 celebrate Questair's 30th Anniversary. Owners Jim Cook and Dan Myers host a forum to provide an update on the company and talk about the company's premier product, the Venture.
Questair Inc was founded by Ed MacDonough in the mid 1980s. The Venture was designed by Jim Griswold, an engineer with Piper Aircraft, and used technology from the Piper Malibu. The layout of the design was intended to combine a large two-seat side-by-side cabin with rear baggage space in the smallest possible airframe, having a highly streamlined design.


Photo © Willie Bodenstein

The aircraft is of all-metal construction using pre-formed multi-curvature panels and is supplied as a kit to homebuilders. The Venture has a complex tricycle retractable undercarriage, but the Spirit version has a fixed spatted main landing gear, the nose landing gear remaining retractable. The engine is a Continental IO-550-G, designed specifically for the aircraft.
The first Venture made its maiden flight on 1 July 1987, and in 1991 it was followed by the Questair Spirit which had an optional third rear seat as well as fixed tricycle undercarriage. Both types have been built from kits by amateur constructors and over 30 had been completed by 2001. In 1991, a Questair Venture set a time-to-climb record for its class of two minutes, thirty-one seconds to reach 3000 meters. The record stood until broken in 1999 by the custom-built Bohannon B-1.
AIRBUS C295 SAR FOR BRAZIL ENDS ITS SUCCESSFUL WORLD TOUR




Photo © Airbus

The first Airbus C295 search and rescue (SAR) aircraft for the Brazilian Air Force (FAB), which performed a successful five-week demonstration tour through four continents, ended its long trip today at the Campo Grande military base.
?The aircraft was formally delivered at a ceremony in Seville, Spain on 16 June and then displayed by Airbus at the Paris Air Show. After the exhibition, co-crewed by FAB and Airbus pilots, the aircraft began on 28 June its marathon demonstration tour.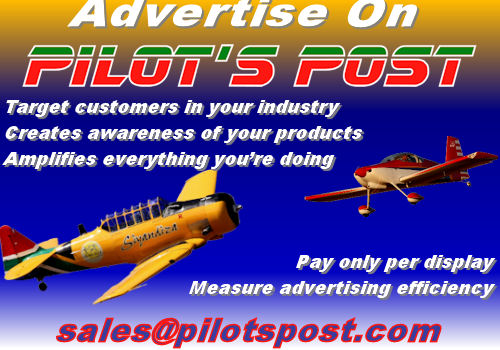 Passing through 15 countries, it conducted formal demonstrations for nations including Thailand, Vietnam, Malaysia, Philippines, South Korea, Canada and Mexico before arriving in Brazil.
The aircraft successfully demonstrated its capabilities in maritime patrol and search and rescue operations. Despite the intense schedule, the aircraft recorded a 100% availability during the tour.
The aircraft will now serve alongside the FAB's existing fleet of 12 transport-configured C295s and will later be joined by a second SAR aircraft.
Nearly 200 C295s have now been ordered by 25 countries. In the Latin American region, more than 100 Airbus military transport aircraft of all kinds are now in operation.

Portugal, Costa da Caparica: Two sunbathers, an 8 old girl and a 56 year old man were killed when a Cessna 152 belonging to the Aero Club de Torres Vedras made an emergency landing at a beach in Costa da Caparica in Portugal. Two men who were on board the plane conducting a navigational training exercise, an instructor and a pilot, were unharmed.
USA, San Francisco: An Air Canada jet was just 59 feet above ground when it pulled up to avoid crashing into planes waiting on a San Francisco International Airport taxiway last month. The Air Canada pilots mistook the taxiway for the runway next to it. Pilots in a United Airlines plane alerted air traffic controllers about the off-course jet, while the crew of a Philippine Airlines jet behind it switched on their plane's landing lights in an apparent last-ditch danger signal to Air Canada.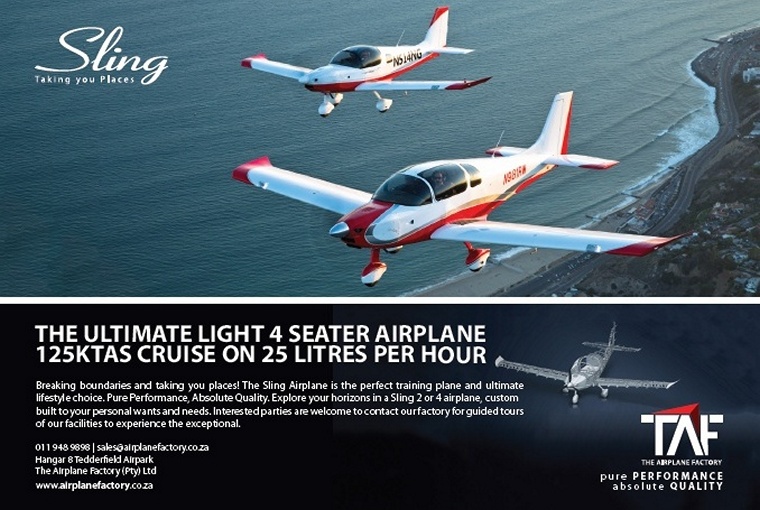 11 August 2003

The Spirit of Butts Farm becomes the first flight across the Atlantic by a computer-controlled model aircraft.


The Spirit of Butts' Farm (also known as TAM 5) was the first model aircraft to cross the Atlantic Ocean on 11 August 2003. The aircraft was launched from Cape Spear (47°31.216'N 52°37.428'W) near St. John's, Newfoundland and Labrador, and landed at Mannin Beach (53°26.462'N 10°7.892'WCoordinates: 53°26.462'N 10°7.892'W) near Clifden, Ireland 38.9 hours later.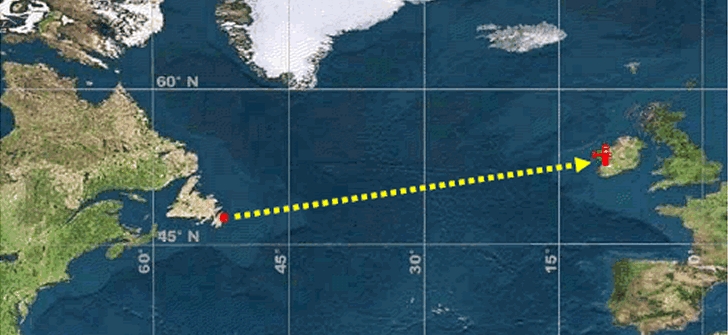 It was recognized by the FAI as a double world record flight for its duration of 38h 52 min 19 sec and straight-line distance of 1,881.6 mi (3,028.1 km) using an autopilot and using the Argos System for telemetry to track the flight's progress.

The team's use of technology also spurred the FAI to create new record categories. The aircraft was controlled by autopilot for more than 99% of the flight in a manner similar to that used by the Insitu Aerosonde UAV "Laima" that crossed the Atlantic in 1998. The flight used 99.2% of its fuel and left only 1.5 US fluid ounces (44 ml) (or 44 minutes of flight time) remaining when it reached its destination.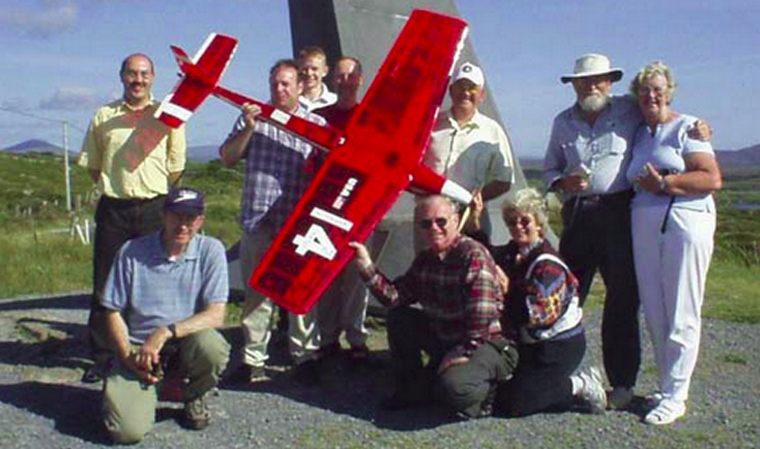 The aircraft was named after R. Beecher Butts, an aviation enthusiast who allowed the use of his farm for testing of the aircraft. The name echoes that of the Spirit of St. Louis, the aircraft used by Charles Lindbergh in his transatlantic flight. The aircraft is on display at the National Model Aviation Museum. A backup plane for the transatlantic effort is in the collection of the National Air and Space Museum.