Attendance at the Seaplane Base at AirVenture 2017 might have been slightly down from last year when the Martin Mars was moored on the lake, but even without the giant water bomber, roughly 1,000 people visit the base daily.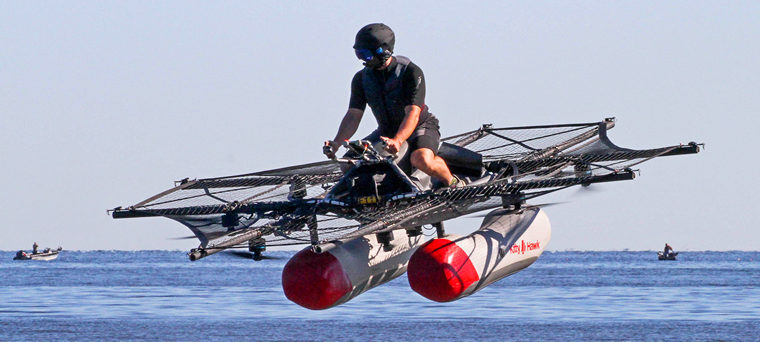 In addition to the aircraft parked at the Seaplane Base that included about a half-dozen Piper Cubs, a de Havilland Beaver, a Goose and a Mallard the all-electric Kitty Hawk Flyer prototype flew a number of demonstrations on the Saturday.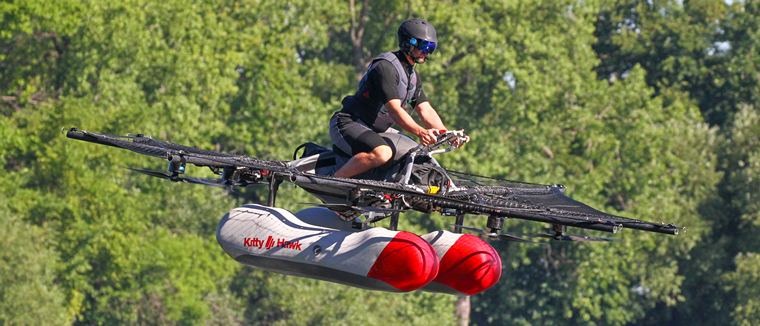 Designed to specifically to fly over fresh water the electric-powered, Kitty Hawk multicopter has been engineer, designed and build to make the dream of personal flight a reality. A safe, fun, easy-to-fly aircraft with simple controls and advanced electronic capabilities one can learn to fly in minutes and will according to the manufacturers, backed by Google's Larry Page, give everyone access to personal flight and will open a new, limitless world of opportunity.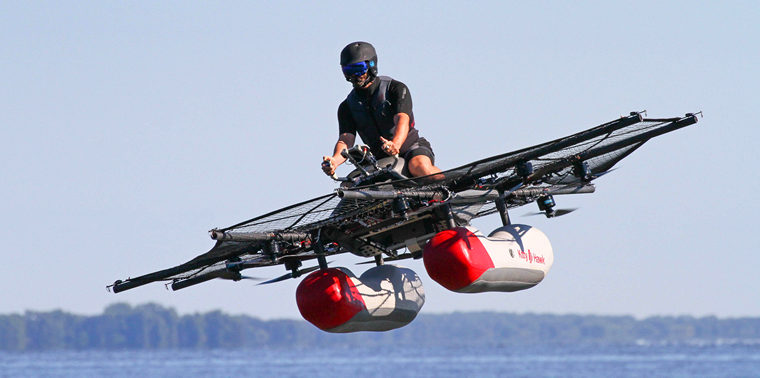 The Flyer that fits into the Ultra-Light FAA category requires no pilot's license to fly, weighs only 220 pounds and is so compact that it could fit comfortably in a garage. Powered by eight propellers the Flyer can reach speeds of 25 miles per hour, take off and land vertically and hold an altitude of up to 15 feet.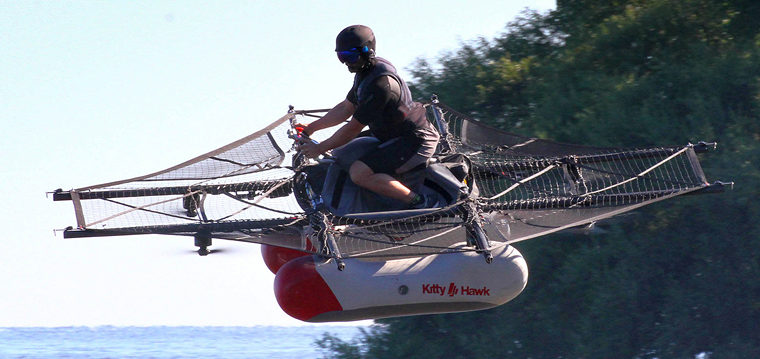 A working prototype was first revealed in April 2017 and the company stated that the official Flyer will be available by the end of the year. The current design is still a bit rough around the edges the production model will be different. A company spokesman said; "we were so excited to show the Flyer's capabilities that we didn't want to wait until we finished its design."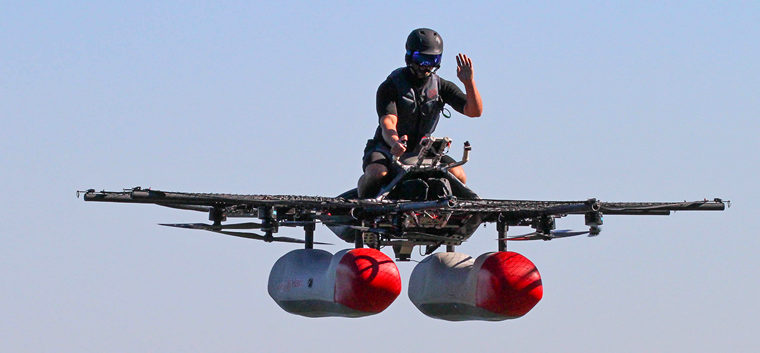 Kitty Hawk did not release a price for the flying vehicle, but a cool $100 will buy you a three-year membership and give you "priority placement" on the waiting list to buy one and you get a $2,000 discount to boot.