THIS WEEK IN MIDWEEK UPDATE

Plan Your Weekend……..Forthcoming Events…….Aviation News

Worldwide Incidents and Accidents……This Week in Aviation History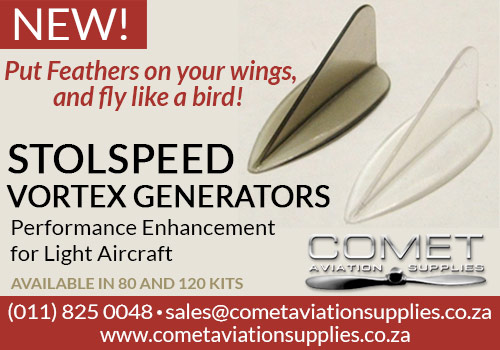 19: FAKR annual SA Flyer/Shell Aviation Spot landing Competition and Airfield Festival. Please take note of the following: Participants for 19 August are requested to re-lodge their entries with Grant Rousseau at
gr@kama.co.za
. Should the event not be held, and not be completed on 19 August due to weather conditions, it will automatically default to start afresh on Sunday 20 August.
19: Rustenburg will be hosting a breakfast fly-in on the above mentioned date. Come and enjoy the fun and Rustenburg hospitality.
19: Kittyhawk Airfield. UL aircraft engines will be presenting a talk on their power plants. For more information contact Phillip 083 485 2427
20: Grand Rand Airshow. Stuart Coetzee.
manager@randairport.co.za
011 827 8884

25-26: Bethlehem Airshow. Stephan Fourie.
fouriesj1491@gmail.com
. 072 344 9678
3rd Saturday of every month. Microland. Bring and braai. Fires and bykos provided. Fires start from 09h30. Contact person: Nick Swardt 082 441 8011 or Alan Hussey 072 82 2341

6: EAA Chapter 322 meeting. Dicky Fritz Moth Hall Edenvale. Contact:
editor@afskies.co.za
2: RV fly-in at Kitty Hawk. Kitty Hawk. E-mail: Frank
frankvh@sandown.co.za
office@kitty-hawk.co.za
Tel: 012 802 0942 Contact Irmarie Jooste Airport Manager Cell: 082 804 6979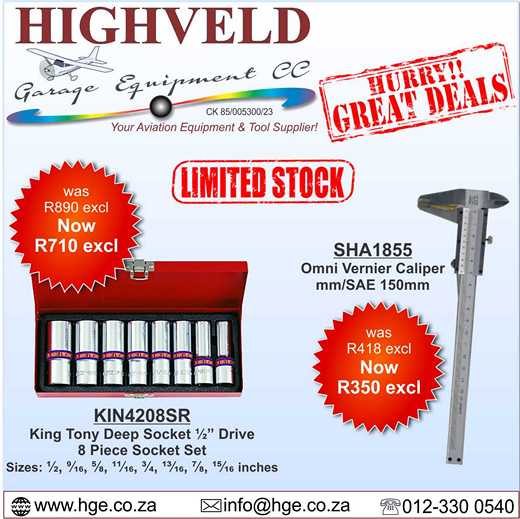 4: SAAF Museum AFB Zwartkop open practise day
9: Grand Central Fun Rally. Contact Rob Jonkers e-mail:
rob@aerosud.co.za
Cell: 082 804 7032
9-17: Sep World Aerobatic Champs in Malelane, Mpumalanga. Contact Annie Boon e-mail:
chunge@mweb.co.za
3rd Saturday of every month. Microland. Bring and braai. Fires and bykos provided. Fires start from 09h30. Contact person: Nick Swardt 082 441 8011 or Alan Hussey 072 82 2341
23, 24: Bara Bounce, Baragwanath Airfield. For more info go to
www.jlpc.co.za
30: Namibia Airshow, Windhoek. Reinhard Gaertner.
reinhard@fivestar.co.za
. 264 81 210 6020
30: Secunda Flying Club Rally. Contact Jonty Esser e-mail:
jonty@promptroofing.co.za
Cell: 076 302 0451

4: EAA Chapter 322 meeting. Dicky Fritz Moth Hall Edenvale. Contact:
editor@afskies.co.za
7: SAAF Museum AFB Zwartkop open practise day
7: Polokwane Airshow. Tel: 015 288 0122 Contact Oupa Mamabolo. Cell 082 605 3261. E-mail:
oupa.mamabolo@gaal.co.za
21-22: SAC Free State Regionals. Tempe airfield. Contact Annie Boon e-mail:
chunge@mweb.co.za
3rd Saturday of every month. Microland. Bring and braai. Fires and bykos provided. Fires start from 09h30. Contact person: Nick Swardt 082 441 8011 or Alan Hussey 072 82 2341
24-26: African Airshow. Kotoka International Airport Ghana. Contact Jade Myburgh at +971 2 4192714 Website:
www.africanairshow.com

The Aviation Radio Show; get all your questions answered in one place. To listen to a recording of the live broadcast click on the link:
www.debela.co.za/aviation-radio-show




AIRLINK TO CARRY OUT TRIAL FLIGHT TO ST HELENA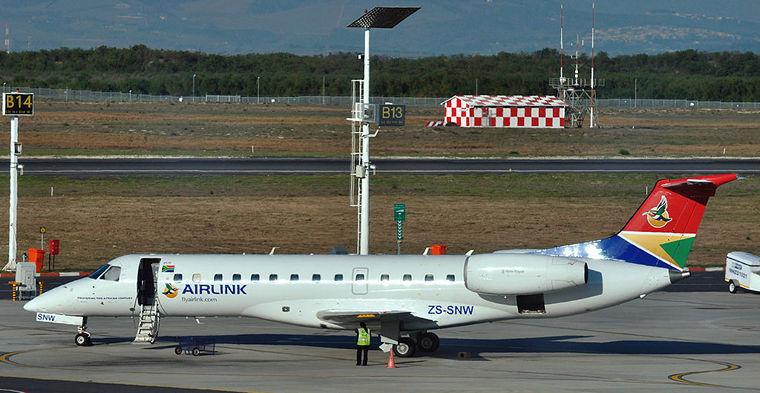 Photo © Hansueli Krapf commons.wikimedia.org.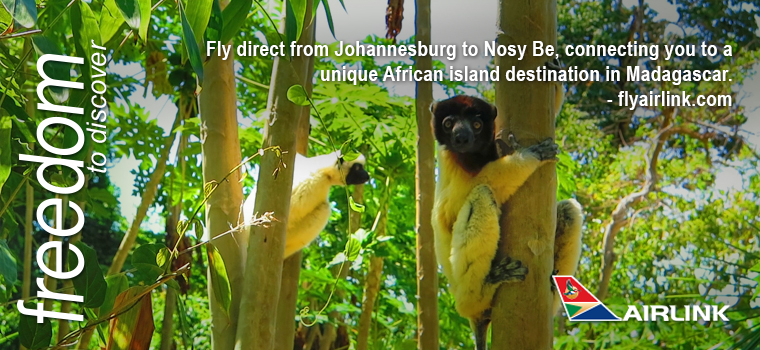 Airlink are expected to carry out a 'proving flight' to St Helena on Monday, 21 August 2017, using an Embraer E190-100IGW aircraft. This proving flight is for Airlink to demonstrate to the South African Civil Aviation Authority (SACAA) operational proficiency in terms of ETOPS (Extended Range Twin Engine Operations) requirements.
This is a routine exercise for new air services, and part of the preparations for introducing an air service on a new route.
The aircraft will be carrying around 35 passengers - a mixture of Airlink Senior Management and representatives from the SACAA.
Working with the team at St Helena Airport, Airlink will be assessing all areas of the Airport operations these include: Air Traffic Control, communications & navigation systems, emergency services, terminal building facilities, and security.
The flight is expected to depart St Helena on Tuesday, 22 August 2017.
TECNAM P2012 "Traveller" S/N 002 ASSEMBLY COMPLETED

The arrival into service of the next-generation 11 seat P2012 Traveller is highly anticipated by airlines who have been demanding a replacement for the many hundreds of 'heritage' aeroplanes in the FAR23/CS23 category currently in service around the world.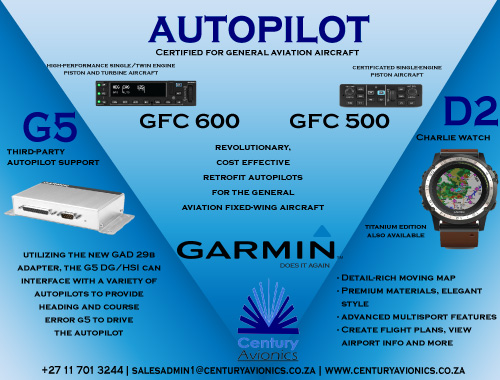 P2012 serial number 1 first flew on 21 July 2016. Since the maiden flight, the prototype has accumulated more than 100 flight test hours. P2012 serial number 2 enables the Tecnam Flight Test & Development team to stay on track for both EASA and FAA certification during 2018, which turn enables deliveries to commence in 2019. Serial number 2 will configured as a "Conforming Production Aircraft', will be the template for P2012 customer production aircraft.
The twin Lycoming-engined 11-seat P2012 Traveller prototype took centre stage on Tecnam's stand at Aero '17 in Friedrichshafen, Germany earlier this year.
Equipped with latest avionics from Garmin, the new G1000 Nxi and powered by two 375 HP Lycoming piston engines, the Tecnam P2012 Traveller will first see service as a passenger aeroplane with US based Cape Air in early 2019, but has been designed from the start to be a very versatile and flexible aerial platform, offering multi role opportunities including VIP, cargo, parachuting, medevac and amphibious.
GREAT LAKES 2T-1A-2 BY WACO

A fully aerobatic, 180 horsepower aircraft, the new Great Lakes biplane features extraordinary handling attributes and great instrumentation. Though the design and construction techniques are very similar to the YMF-5D model, the new Great Lakes biplane is smaller, featuring simple avionics and systems. This thrilling biplane includes:
180 HP Lycoming AEIO-360-B1G6 Engine Aerobatic Engine
Hartzell Constant Speed Prop Standard, MT Optional
JPI EDM 930 Integrated Electronic Engine Instrumentation
Garmin and Trig Avionics
Soft Oleo strut landing gear and great runway characteristics, a perfect tail wheel trainer.
Fully Aerobatic, inverted fuel and oil, +5.4 - 4.0 G's
STEMME TYPE ACCEPTANCE IN SOUTH AFRICA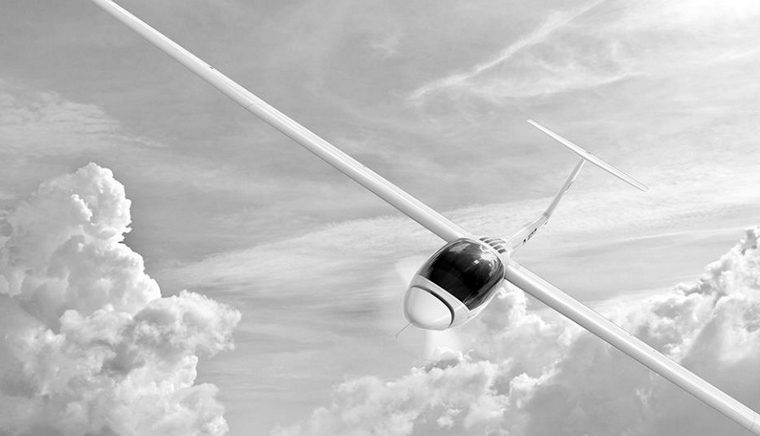 Photo © Stemme

From June 26th until June 29th a two-man delegation from the SACAA visited the Stemme headquarter in Strausberg. In close cooperation with our engineers they worked through an extensive checklist. This led to the type acceptance based on the EASA type certificate EASA.A.054.
We take this opportunity to thank the SACAA for the good and constructive cooperation.
Also we would like to thank our distributor Stemme Africa (www.stemme-africa.com) for being such a reliable partner. They already sold two Twin Voyager S12. The first will be delivered this year - with South African call sign for sure!
For further information regarding the South African market and demo flights please contact Peter How from Stemme Africa. He will give you the Stemme experience in a flight with his demonstrator.

AIRBUS HELICOPTERS OFFERS H145 WITH ALTERNATE GROSS WEIGHT OF 3,800 KG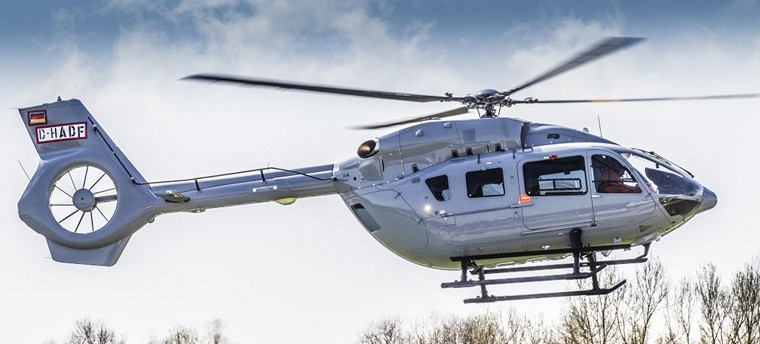 Photo © Airbus


The optional increase of the Alternate Gross Weight (AGW) allows H145 operators to take off with up to 100 kg more useful load. It brings additional benefit especially for law enforcement, para-public or military missions offering the possibility to carry for example more fuel, mission equipment or passengers.
Axel Humpert, Airbus Helicopters Head of H145 Programme says: "Since the entry-in-service of the new H145 in 2014 Airbus Helicopters has continued its efforts to improve the power and performance of the aircraft according to our customers' needs. The new Alternate Gross Weight of 3,800 kg is a significant increase for a light-twin helicopter and offers real added value for H145 operators."
The AGW of 3,800 kg is linked to a temporary restricted flight envelope until 100 kg of fuel are consumed after approximately 20 minutes. It requires a logging of AGW times with a slight impact on Direct Maintenance Costs. The AGW does not apply to Cat. A flights where performance with one engine inoperative is relevant.
The H145 is the most advanced member of Airbus Helicopters' multi-purpose twin-engine category. The EC145/H145 family combines a total of over four million flight hours and more than 1,100 rotorcraft are in service worldwide. Thanks to its compact size, the large and flexible cabin reconfiguration, powerful engines and the latest Helionix avionic suite with four-axis-autopilot the H145 is the aircraft of choice for a great variety of missions.

RUSSIAN HELICOPTERS TO TEST KA-226T IN IRAN

The Russian Helicopters Holding Company (part of Rostec State Corporation) together with Iran Helicopters Support and Renewal Company (IHSRC) will test the light utility helicopter Ka-226T for its usability at extremely high temperatures.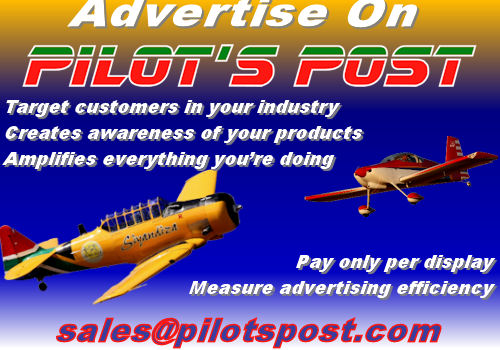 The tests will be conducted on the Iranian company site within the framework of a memorandum signed by the parties in May 2017 at the international exhibition HeliRussia-2017. The Ka-226T has already arrived at Iran and started its first test flights.
The objective of these tests that will continue until the end of August is to prove the usability of the Ka-226T at ambient temperatures of up to +50°C.
Moreover, in early September, Russian Helicopters together with IHSRC are going to hold a conference in Iran to acquaint the potential customers with the test results, specifics of the Ka-226T operation and its competitive advantages.
The light utility helicopter Ka-226T has a coaxial twin-rotor system, its maximum takeoff weight is 3.6 t, and it is able to transport up to 1 t of payload. The main distinctive feature of the helicopter is its modular design - a transport cabin that can carry up to 6 people or modules with special equipment can be easily installed on the Ka-226T. Improved performance characteristics of the Ka-226T, its eco-friendly features, cost effectiveness, advanced avionics and additional flight safety solutions make this helicopter one of the best models in its class.

USA, Key West: A US Navy Pilot flying a Northrop F-5N Tiger II ejected during a training exercise. The F-5 is attached to Fighter Squadron Composite 111 (VFC-111) Sundowners based at Naval Air Station Key West, Florida.
India, Delhi-Indira Gandhi International Airport. An Ethiopian Airlines Boeing 767-3BGER was damaged when it clipped the winglet of a parked Air India Airbus A320 at Delhi-Indira Gandhi International Airport in India. The Boeing 767, flight ET687 to Addis Ababa, was pushed back when the right had wing tip clipped the left hand winglet of the parked A320.
Persian Gulf: An Iranian QOM-1 drone came within 100 feet of a US Navy F/A-18 attempting to land on the aircraft carrier USS Nimitz in the Persian Gulf forcing the US aircraft to take evasive action. The F/A-18 had to maneuverer repeatedly to avoid the drone officials said and it did not appear to be armed. The US used an emergency radio frequency in the immediate area to warn those operating the drone to back away. It did eventually move off.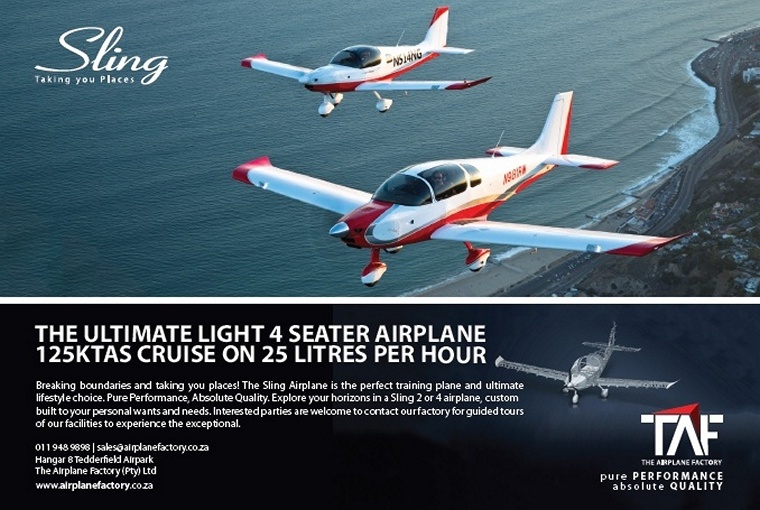 18 AUGUST 1930

Captain Wolfgang von Gronau and crew make the first east to west crossing of the Atlantic from Germany to New York.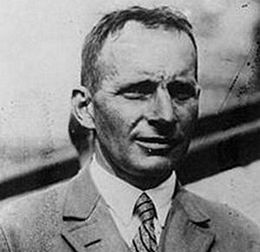 Wolfgang von Gronau was born in Berlin in. Right before World War I he joined the Imperial German Navy where he was put in charge of a flying boat squadron.
After the disbandment of the imperial military in 1919 von Gronau had reached the rank of Oberleutnant zur See, highest lieutenant grade in the German Navy.
On 18 August 1930 von Gronau flew on a transatlantic flight on a Dornier Wal, the old D-1422 flying boat that Amundsen had flown earlier. He took off from Sylt (Germany) through Iceland, Greenland and Labrador, reaching New York City after covering 7,520 km (4,670 mi) in 47 flight hours.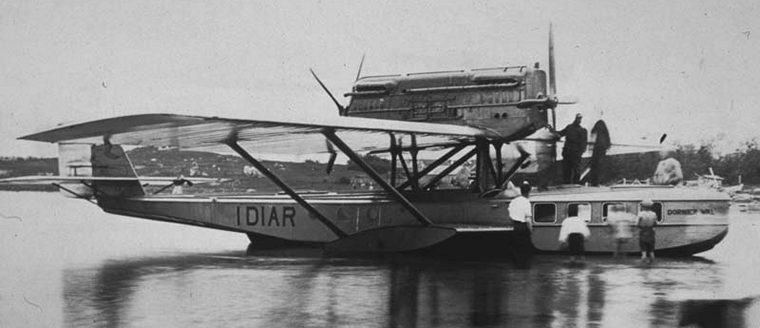 Photo © commons.wikimedia.org

On 21 July 1932 von Gronau flew from Germany around the world on another Dornier Wal flying boat named "Grönland Wal" (Greenland Whale) with a crew of three people. He returned 111 days later, on 10 November, after having taken off from List auf Sylt westwards across Iceland, Greenland, Canada, the Aleutians, Alaska, the Kurils, Japan, China, the Philippines, Indonesia, Malacca, Burma, Ceylon, India, Iran, Iraq, Cyprus, Greece and Italy, landing finally in the Lake of Constance after having covered over 44,000 km (27,000 mi)