THIS WEEK IN MIDWEEK UPDATE

Plan Your Weekend……..Forthcoming Events…….Aviation News

Worldwide Incidents and Accidents……This Week in Aviation History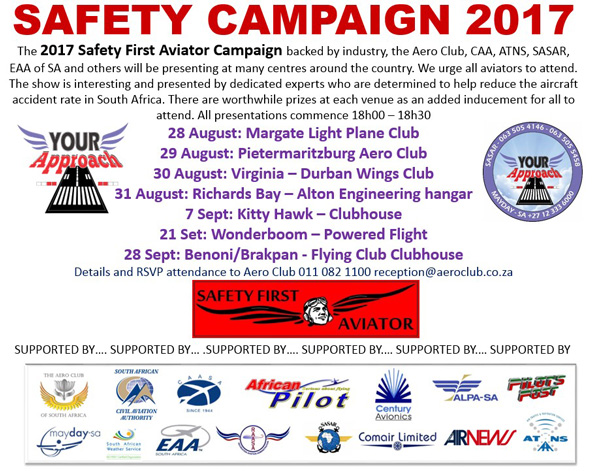 25-26: Bethlehem Airshow. Stephan Fourie.
fouriesj1491@gmail.com
. 072 344 9678
3rd Saturday of every month. Microland. Bring and braai. Fires and bykos provided. Fires start from 09h30. Contact person: Nick Swardt 082 441 8011 or Alan Hussey 072 82 2341

6: EAA Chapter 322 meeting. Dicky Fritz Moth Hall Edenvale. Contact:
editor@afskies.co.za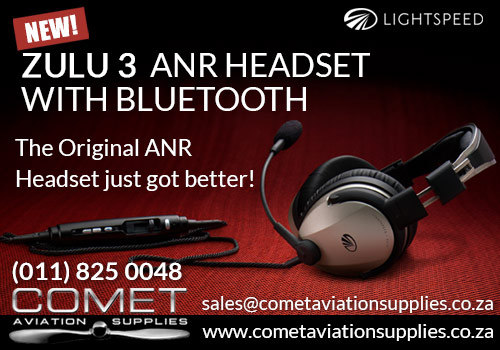 2: RV fly-in at Kitty Hawk. Kitty Hawk. E-mail: Frank
frankvh@sandown.co.za
office@kitty-hawk.co.za
Tel: 012 802 0942 Contact Irmarie Jooste Airport Manager Cell: 082 804 6979
2: Klipriver airfield will be hosting their Spring breakfast fly in. All are welcome. Contact Freddie van Rooyen
feddievanrooyen@yahoo.com
.
4: SAAF Museum AFB Zwartkop open practise day
9: Grand Central Fun Rally. Contact Rob Jonkers e-mail:
rob@aerosud.co.za
Cell: 082 804 7032
9 -10 September SAC Gauteng Regionals Vereeniging. Contact Annie Boon E-mail:
chunge@mweb.co.za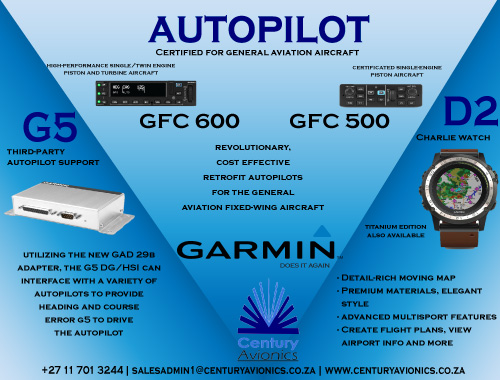 9-17: Sep World Aerobatic Champs in Malelane, Mpumalanga. Contact Annie Boon e-mail:
chunge@mweb.co.za
3rd Saturday of every month. Microland. Bring and braai. Fires and bykos provided. Fires start from 09h30. Contact person: Nick Swardt 082 441 8011 or Alan Hussey 072 82 2341
23-24: Bara Bounce, Baragwanath Airfield. For more info go to
www.jlpc.co.za
23-24: Magaliesburg Gliding Club free complimentary breakfast fly in. Overnight facilities available. Contact
jcadriaan@gmail.com
for more info.
30: Namibia Airshow, Windhoek. Reinhard Gaertner.
reinhard@fivestar.co.za
. 264 81 210 6020
30: Secunda Flying Club Rally. Contact Jonty Esser e-mail:
jonty@promptroofing.co.za
Cell: 076 302 0451

4: EAA Chapter 322 meeting. Dicky Fritz Moth Hall Edenvale. Contact:
editor@afskies.co.za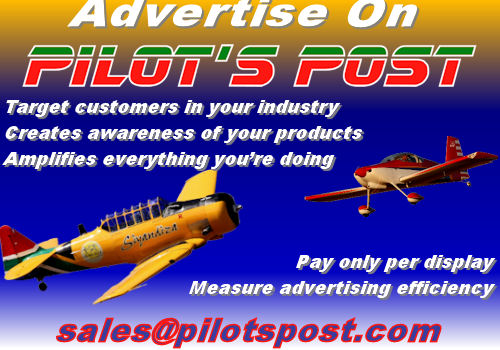 7: SAAF Museum AFB Zwartkop open practise day
7: Polokwane Airshow. Tel: 015 288 0122 Contact Oupa Mamabolo. Cell 082 605 3261. E-mail:
oupa.mamabolo@gaal.co.za
21-22: SAC Free State Regionals. Tempe airfield. Contact Annie Boon e-mail:
chunge@mweb.co.za
3rd Saturday of every month. Microland. Bring and braai. Fires and bykos provided. Fires start from 09h30. Contact person: Nick Swardt 082 441 8011 or Alan Hussey 072 82 2341
24-26: African Airshow. Kotoka International Airport Ghana. Contact Jade Myburgh at +971 2 4192714 Website:
www.africanairshow.com

The Aviation Radio Show; get all your questions answered in one place. To listen to a recording of the live broadcast click on the link:
www.debela.co.za/aviation-radio-show




PACIFIC AEROSPACE TO BUILD THE E-350 EXPEDITION




Fast-growing New Zealand aircraft maker Pacific Aerospace announced the introduction of another new aircraft to their product line up. The E-350 Expedition, due to roll out mid-next year, is a cross-country cruising aircraft, a rugged backcountry bush plane and a high-performance float plane, said Pacific Aerospace chief executive Damian Camp.
The company has acquired the ownership and manufacturing rights of the E-350 Expedition from legendary Canadian company Found Aircraft, which had designed the aircraft to move people and equipment between lakes, glaciers and backcountry air strips, he said.
The FAA and Transport Canada certified E-350 will be manufactured at Pacific Aerospace's headquarters in Hamilton, New Zealand, from the second quarter of next year (2017).
Camp said the E-350 is a 5-seat short take-off and landing capable aircraft able to carry heavy loads into some of the world's most challenging airstrips.
With its rugged high payload performance the E350 is an ideal addition to Pacific Aerospace's major export success with the P-750 XSTOL, which the general aviation industry has recognised as the world's most versatile utility aircraft with extreme take-off and landing capabilities and now in use in many countries in roles from freight and passenger, border control and surveillance, photographic and geophysical survey, medical evacuations, skydiving and agricultural support.
The E-350 is powered by a Lycoming IO-580, 325 horsepower engine, with a turbo-charged engine option. It can carry a full load of passengers, baggage, and fuel for 750 nautical miles - better than any comparable aircraft, said Camp. The E-350's versatility and ruggedness already has a strong following with pilots and operators needing a no-compromises aircraft that performed in the toughest of conditions.
Pacific Aerospace announced its plans for manufacture of the E-350 at the China aviation spectacular Airshow China, just days after opening its joint venture custom-built 10 hectare aircraft manufacturing plant at Changzhou.


EVEKTOR PRESENTATION AT OHSKOSH AIRVENTURE IN USA



Evektor took part in Ohskosh AirVenture 2017. The world´s biggest general aviation event was held at Witman Regional Airport in Oshkosh, Wisconsin from July 24 till 30. Evektor presentation was located at Main Static Display.
Evektor presented its FAA approved light sport aircraft Harmony LSA. The Harmony LSA and its predecessor - the very first FAA approved S-LSA the SportStar, have built a great reputation among training organizations and private pilots through its high production quality, flight school proven outstanding reliability, low operating costs and US based service support.
The customers have choice from 3 engine options, standard Rotax 912ULS (100 hp), fuel injected Rotax 912iS Sport for the best fuel economy and turbocharged 115 hp Rotax 914 for high altitude performance. Evektor offers to customers an ample scope of optional equipment for aircraft customization, including the latest integrated digital avionics systems Garmin G3X Touch Screen glass cockpit (10.6" PFD and 10.6" MFD) and Dynon SkyView.
Fleet of over 120 Evektor aircraft delivered to the USA and 1300+ aircraft globally makes Evektor one of the leading manufacturers on the LSA market.
SUCCESSFUL FIRST FLIGHT FOR UAV DEMONSTRATOR SAGITTA

Airbus Defence and Space has successfully tested a new type of aircraft that will aid the development of future unmanned aerial vehicles (UAVs) for series production. The unmanned jet-propelled demonstrator with the project name SAGITTA flew completely autonomously for around seven minutes over the test site in Overberg, South Africa, on a pre-programmed course. The innovative flying-wing construction demonstrated excellent flight characteristics during the test. This flight marked the successful completion of the first test phase, which also comprised an extensive series of ground tests.
The demonstrator is the product of the 'Open Innovation' / SAGITTA national initiative launched by Airbus in 2010. The project sees Airbus working together with institutes from the technical universities of Munich and Chemnitz, the University of the Federal Armed Forces (Universität der Bundeswehr) in Munich, the Ingolstadt University of Applied Sciences and the German Aerospace Centre DLR to jointly develop advanced technologies for unmanned flight. The project started with a feasibility study of the flying-wing configuration.
Criteria for the design included a high degree of autonomy, variable mission profiles and low levels of perceptibility. To achieve this, the inter-institutional research team adopted approaches from academic and industrial research, developed these further and incorporated them into solutions for industrial application. Airbus facilitated the continuous exchange between experts, doctoral students and developers during the development stage. In addition, the Company provided the industrial facilities required for integrating the technologies in the demonstrator at Airbus Defence and Space's Military Air Systems Centre in Manching, Germany.
"With SAGITTA's first flight, we have proved just how successful a cooperation between industry and academic partners can be in the area of basic research," said Grazia Vittadini, Head of Engineering at Airbus Defence and Space. "We are increasingly shifting our focus towards these kinds of innovative concepts, in particular for the development of UAVs, so that we can develop products quickly and efficiently for a growing market."
DASSAULT DELIVERS 2,500TH FALCON BUSINESS JET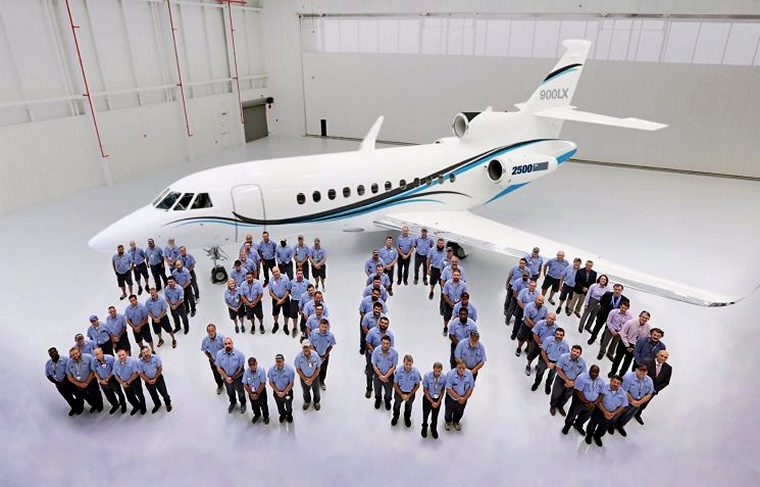 Photo © Dassault


Dassault Aviation recently delivered its 2,500th business jet, marking yet another landmark event in the storied saga of the Falcon line. The aircraft, a Falcon 900LX, was handed over at the Little Rock Completion Centre to a long time Falcon customer based in the United States. The delivery represents a significant milestone for both the company and the Dassault Falcon line which has lead the industry in performance, comfort, economy and efficiency ever since the first Falcon was delivered in 1965.
CHC TAKES DELIVERY OF FIRST H175 AIRCRAFT

CHC Helicopter took delivery of its first H175 for use in offshore oil and gas operations. The aircraft has been delivered in full offshore passenger transport configuration, allowing CHC to begin training and adjustment from the operator's base at Aberdeen, ahead of operational launch in August 2017.
Based at CHC Helicopter's site in Aberdeen, Scotland, the H175 has been configured to carry 16 passengers in offshore oil and gas configuration and will benefit from a nose-to-tail HCare services contract. The HCare contract will help maximise cost efficiencies through coverage for all spare parts and repairable items supplied from Airbus Helicopters' North Sea Fleet Centre, also in Aberdeen.
Dave Balevic, Senior Vice President, Engineering and Operations at CHC Helicopter, said, "The H175 allows us to continue to refine our global fleet to meet the unique needs of our customers while offering the latest aircraft technology and capabilities."
Today, a global fleet of 15 H175 have flown more than 12,000 hours, with 13 flying oil and gas missions - the majority of these in the North Sea with one operating in the Gulf of Mexico. The H175 has a maximum take-off weight (MTOW) of nearly 8 tonnes and is designed to provide unmatched efficiency across a range of missions, including utility, VIP transport, oil and gas and search and rescue. Equipped with Helionix, Airbus Helicopters' integrated suite of advanced avionics and 4-axis autopilot, the H175 offers enhanced situational awareness and improved operational safety by helping to reduce pilot workload and increasing mission flexibility.
Ben Bridge, EVP Global Business at Airbus Helicopters said, "CHC will benefit from the enhanced flexibility the H175 offers, helping to smoothly and efficiently transport up to 16 passengers to North Sea offshore installations." He added, "With full glass cockpit, automated systems, spacious cabin and large windows, the H175 represents a major achievement for AH, helping to raise the bar in terms of operational efficiency, safety and comfort in offshore operations".
With virtually little or no vibration at cruise speeds of 150 knots and maximum speeds of 165 knots, the H175, already in operation with NHV, Pegaso, Babcock and Monacair and is playing a key role supporting the offshore oil and gas industry through the efficiencies that this flexible aircraft brings into service.
LRASM TACTICAL CONFIGURATION TAKES FIRST FLIGHT FROM USAF B-1B




Photo © U.S. Navy

Lockheed Martin [NYSE: LMT] successfully fired the first tactical configuration Long Range Anti-Ship Missile (LRASM) from a U.S. Air Force B-1B.
In the test over the Sea Range at Point Mugu, California, a U.S. Air Force B-1B from Edwards Air Force Base, California, released the LRASM. The missile navigated through all planned waypoints, transitioned to mid-course guidance and flew toward the moving maritime target using inputs from the on-board multimodal sensor. The missile then descended to low altitude for final approach to target area, positively identified and impacted the target.
"This was the first flight of a production representative, tactical configuration LRASM," said Mike Fleming, LRASM director at Lockheed Martin Missiles and Fire Control. "The successful flight continues to prove LRASMs ability to find and prosecute targets at sea."
LRASM is designed to detect and destroy specific targets within groups of ships by employing advanced technologies that reduce dependence on intelligence, surveillance and reconnaissance platforms, network links and GPS navigation in electronic warfare environments. LRASM will play a significant role in ensuring military access to operate in open ocean/blue waters, owing to its enhanced ability to discriminate and conduct tactical engagements from extended ranges.
LRASM is a precision-guided, anti-ship standoff missile based on the successful Joint Air-to-Surface Standoff Missile - Extended Range (JASSM-ER). It is designed to meet the needs of U.S. Navy and Air Force war fighters in contested environments. The air-launched variant provides an early operational capability for the U.S. Navy's offensive anti-surface warfare Increment I requirement to be integrated on-board the U.S. Air Force's B-1B in 2018 and on the U.S. Navy's F/A-18E/F Super Hornet in 2019.

USA, New York: An American Airlines flight waiting to depart New York for Dublin was struck by a Delta Air Lines Boeing 737 on the taxiway at John F. Kennedy International Airport delaying passengers of both flights. The upturned edge of its left wing gouged the horizontal stabilizer on the right side of the tail of the American airline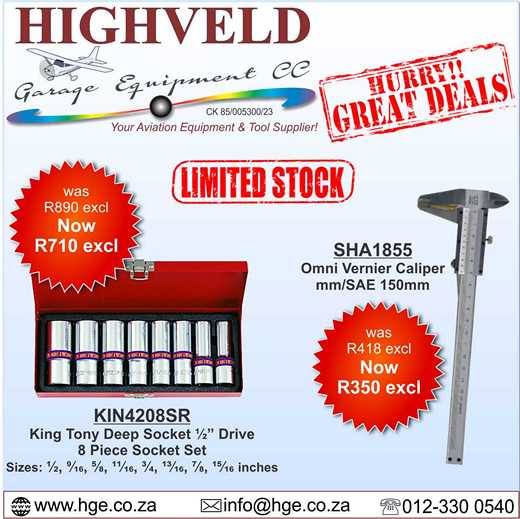 Canada, overhead Halifax: An Air France Boeing 777-200 en-route from Boston (USA) to Paris Charles de Gaulle (France), was at FL350 about 50nm southwest of Halifax when the flight crew requested a climb to FL360.
Meantime a KLM Boeing 747-400 en-route from Houston Intercontinental (USA) to Amsterdam (Netherlands), was en-route at FL370 on the same airway about 10nm ahead of the Air France Boeing 777. The Boeing 777-200 was cleared to climb to FL360, however reported severe turbulence after reaching FL360. At that point the Boeing 777-200 was 12nm behind the KLM 747. The severe turbulence is believed to have been wake turbulence from the 747. The B772 climbed further to FL370. Both aircraft continued to their destinations without further incidents.
Honduras, Comayagua-Palmerola Air Base: A Let L-410UVP-E3 aircraft, operated by the Honduras Air Force, was destroyed when it impacted a building at the Comayagua-Palmerola Air Base, Honduras. The aircraft operated on a training flight with three crew members on board. The captain sustained fatal injuries; the other two were critically wounded.
Stuttgart, Germany: A Eurowings Airbus A319-100 on a flight from Stuttgart to Antalya (Turkey), was accelerating for take-off from Stuttgart's when the left hand engine ingested a bird and failed, the right hand engine failed almost at the same time. Fragments of the fan blades accelerated forward impacting the engine inlet as well as the slats/flaps and forward fuselage. Fragments also flew over to the right hand side and were ingested by the right hand engine resulting in fan blade damage of the right hand engine. The crew rejected take off at high speed, turned off the runway.
Madras, Oregan: USA: A homebuilt Wheeler Express on approach crashed near the airport in Madras killing both the occupants. The aircraft went down close to where people where gathering to view the solar eclipse. No one on the ground was injured.
Switzerland, Sanetsch Pass: A Piper Warrior II HB PTL registered to the Seeland Aviation Club of Biel in canton Bern crashed on Sunday afternoon at the Sanetsch Pass in south-western Canton, killing all three passengers on board. The accident is one of three plane crashes reported in Switzerland so far this month alone. Last Tuesday a two-seater plane crashed into the waters of Lake Constance near the Swiss-German border, killing both passengers. The week prior, three were killed in a youth camp plane crash in canton Graubünden. One 17-year-old passenger survived and was taken to hospital with severe injuries.
Venezuela, Caracas: A Learjet 25 crashed shortly after taking off from Venezuela's capital Caracas. All five people on board were missing. Parts and traces of fuel have been detected in the ocean some 5 nautical miles (9 km) from the coastal village of Naiguata in north Vargas state, where the plane is believed to have crashed.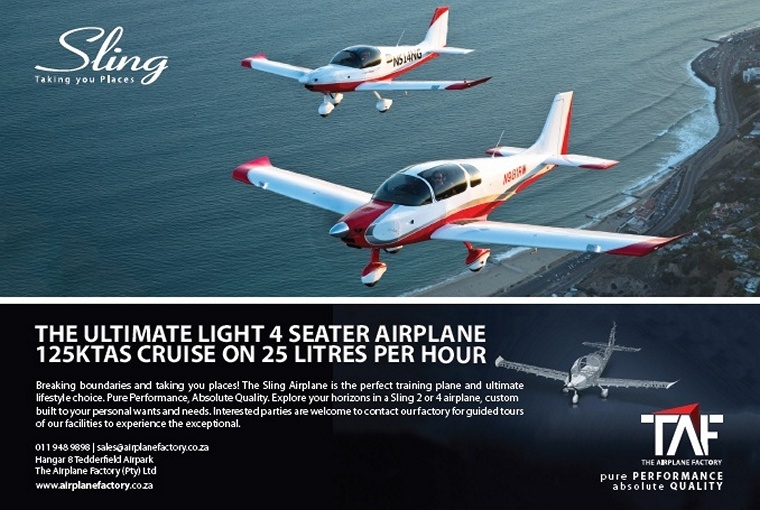 26 AUGUST 2012

After a final flight from Denver, Colorado, to Lihue, Kaua'i, Hawaii, 83-year-old Ron Akana retires as the longest-serving flight attendant in history.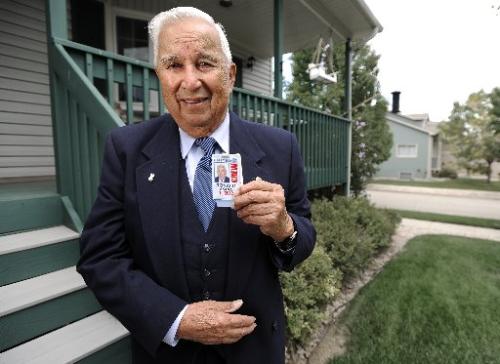 Akana applied due to a local newspaper ad in 1949 aged 21 with United Airlines for a steward position. His reason to apply as a flight steward was that "it meant getting to the mainland, which was a huge deal in those days."
At this time Akana was still a student at the University of Hawaii. After joining UA he started flying to the mainland on Boeing Stratocruiser. His time working for UA was only interrupted by a two-year conscription, where he served in the Korean War.
In August 2012, after 63 years of service he retired. His career, all with United Airlines, had spanned 63 years since he joined the airline in 1949, interrupted only by two years of military service from 1951 to 1953. He had flown about 200 million miles (322,000,000 km) and made about 10,000 trips over the Pacific Ocean.