The truly modern ULPower Engines have been developed specifically for use in light aircraft and are manufactured to the highest standards and best of all ULPower engines fly on avgas and mogas, even with mixtures up to 15% ethanol.
The design of this new line of engines was based around critical issues such as reliability, light weight, excellent performance, a direct propeller drive and modern, proven technology.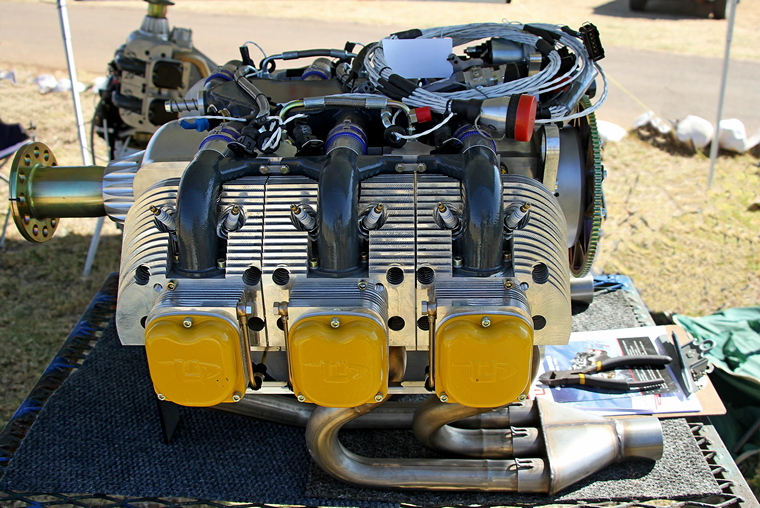 The six cylinder UL.

With fully electronic ignition and multi-point fuel injection (FADEC) system as standard equipment and dual electronic ignition (with variable timing), in a conventional configuration; air-cooled, direct drive, horizontally opposed 4 or 6-cylinder ULPower offers excellent power-to-weight ratio, and high fuel efficiency.
Thanks to the electronic engine management and multi point fuel injection, a state of the art ECU (complies to the RTCA/DO-160D STANDARD) which has several built-in safety features , automatic altitude and air temperature compensation for optimal fuel and power efficiency, automatic choke and an electronic RPM limiter, you can lift off feeling completely safe.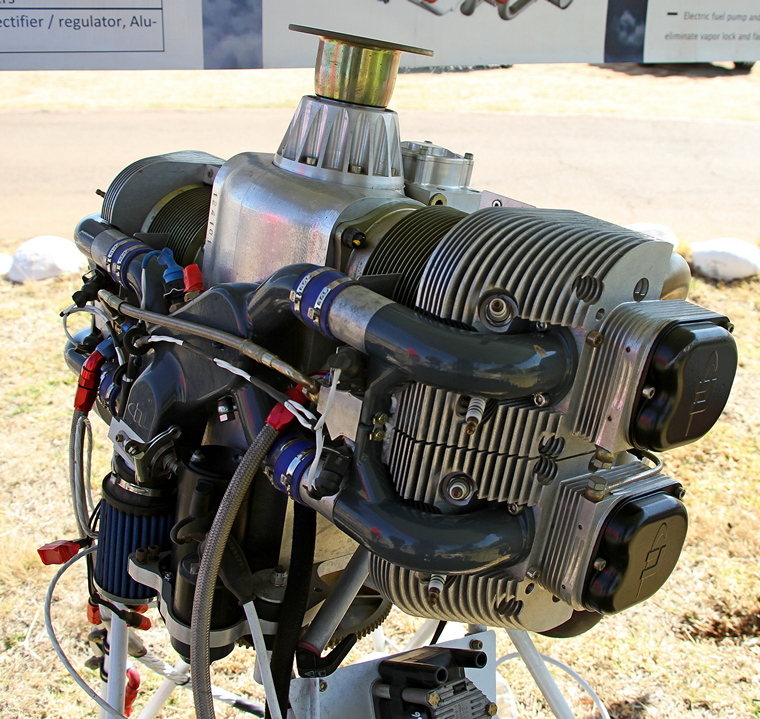 The 4 cylinder UL.

The UL 260 is an all-round engine with an impressive power-to-weight ratio Thanks to its compact dimensions it can easily be installed in single seated aircraft. Full aerobatic and helicopter configurations are available.
ULPower engines comes complete with accessories such as alternator, regulator/rectifier, stainless steel exhaust, fuel pump and filters included in the basic price and has a 15 year and 1500 hours TBO .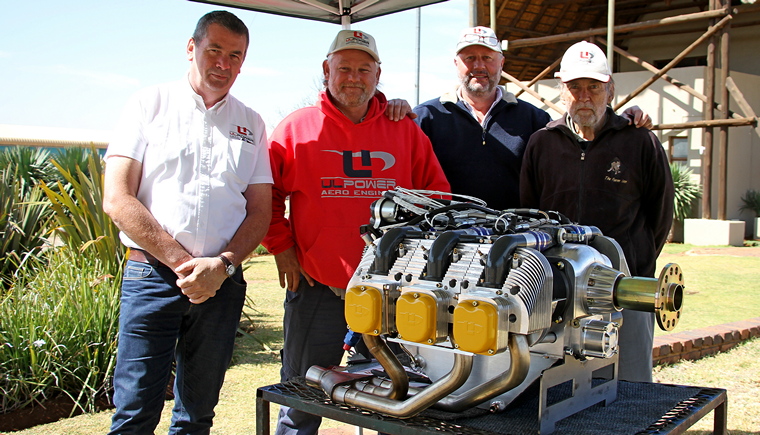 Left to right: Patrick Denorme of ULPower Aero Engines, Belgium, Philip Cronje of Bundu Aviation, Deon Calitz owner of the UL powered Zenith and Doug Smallman of Bundu Aviation.

A large number of aircraft, including a Technam P92 ECHO, Europa, Twister, WT-9 Dynamic, Dragonfly, Just Highlander, Onex, Zenith aircraft CH750 STOL, Vans Rv-12, Zenith aircraft 701, Long EZ, Cozy MK IV are currently flying on UL power abroad.
Locally four Zenith CH750s equipped with UL 350i 120 hp engines, a Velocity with UL 520IS 200 hp, a BD4 with UL 520i of 180 hp, a Sling 2 with UL 390 140 hp, a Zenith CH 650 with UL 350i and a Gyrocopter with a UL 350IS are flying. Various other projects are in the pipeline and several aircraft powered by UL engines are already flying as far afield as Zambia.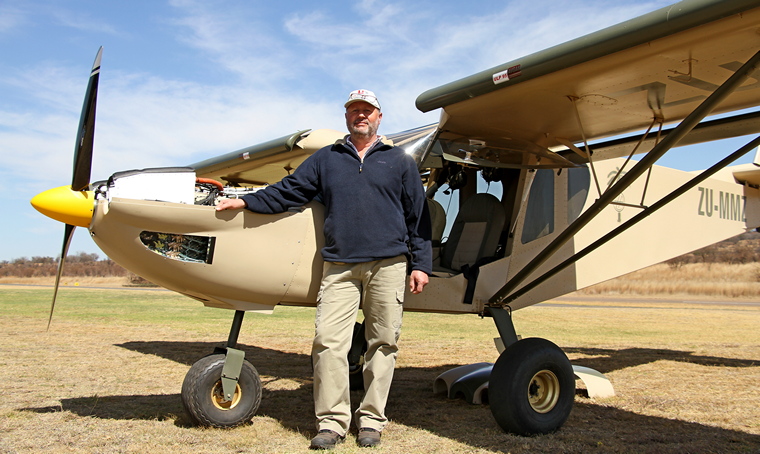 Deon Calitz next to his Zenith CH750 powered by the UL 360.

Deon Calitz Zenith chose the UL 350 to power his Zenith CH 750. Deon took delivery of the kit in 2015 and it took him approximately four years to complete the Zenith. He has now been flying her for about two years and she currently has 150 hours on the hob. Based at Aviators Paradise Deon is extremely pleased with the UL and will recommend it. "I realise that not everybody might like the UL because it is so electronic. However, I do. It is such a modern engine and the combination works in the Zenith." Deon said. Initially he had some issues with temperatures because of our dry and high altitude. That was quickly sorted out and he recently completed a 3000 km trip over Botswana to Namibia. The longest leg of 3 hours 45 minutes took them over the Kalahari Transfrontier Park and the UL behaved impeccably.
For more information on ULPower Aero engines contact Philip at Bundu Aviation on 083 485 2427