THIS WEEK IN MIDWEEK UPDATE

Plan Your Weekend……..Forthcoming Events…….Aviation News

Worldwide Incidents and Accidents……This Week in Aviation History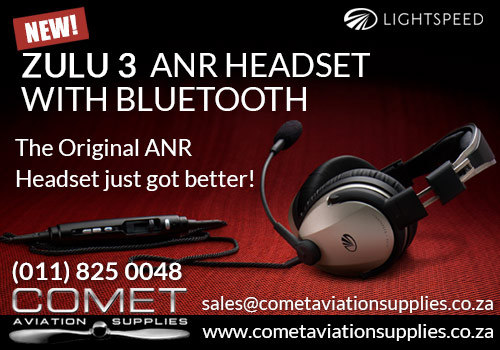 9: Grand Central Fun Rally. Contact Rob Jonkers e-mail:
rob@aerosud.co.za
Cell: 082 804 7032
9 -10 September SAC Gauteng Regionals Vereeniging. Contact Annie Boon E-mail:
chunge@mweb.co.za
9-17: Sep World Aerobatic Champs in Malelane, Mpumalanga. Contact Annie Boon e-mail:
chunge@mweb.co.za
10: Himeville Fly-in. Contact
grant@plane-tech.co.za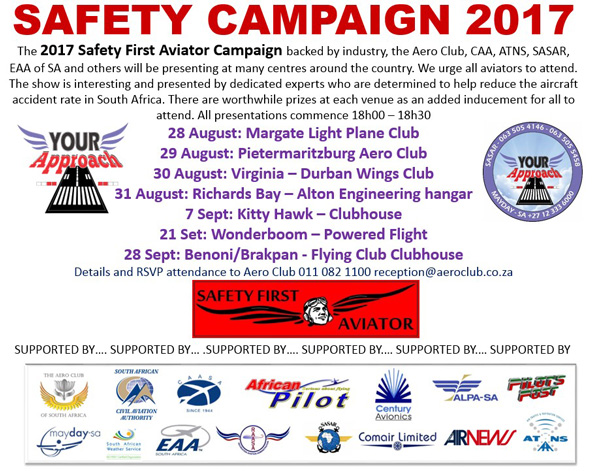 3rd Saturday of every month. Microland. Bring and braai. Fires and bykos provided. Fires start from 09h30. Contact person: Nick Swardt 082 441 8011 or Alan Hussey 072 82 2341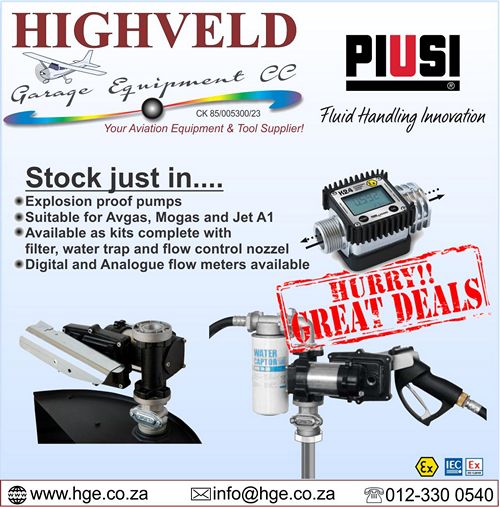 22-25: MISASA will be holding the annual Africa Cup at Numbi Hotel in Hazyview. Contact Brett Hickman
brett.hickman@adviceworx.co.za
23: Witbank Aero Club: Please notify Robert Clark via SMS / WhatsApp (082 463 1372) or email
Comms@flywaa.co.za
how many people will be attending the fly-in.
23-24: Bara Bounce, Baragwanath Airfield. For more info go to
www.jlpc.co.za
24: Durban Wings Club Fun Rally. Virginia Airport. Frank Eckard 083 269 1516
frank.eckard@mweb.co.za
23-24: Magaliesburg Gliding Club free complimentary breakfast fly in. Overnight facilities available. Contact
jcadriaan@gmail.com
for more info.
30: Namibia Airshow, Windhoek. Reinhard Gaertner.
reinhard@fivestar.co.za
. 264 81 210 6020

4: EAA Chapter 322 meeting. Dicky Fritz Moth Hall Edenvale. Contact:
editor@afskies.co.za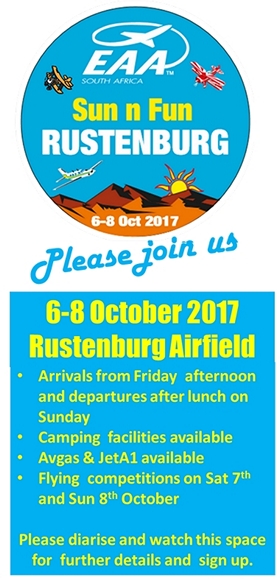 6-8: EAA Sun 'n Fun, Rustenburg. Contact Marie ReddyE-mail:
marie.reddyy@gmail.com
Cell: 083 259 7691
06: Secunda Club Rally Challenge. Secunda Airfield. Contact Jonty Esser e-mail:
jonty@promptroofing.co.za
Cell: 076 302 0451
7: SAAF Museum AFB Zwartkop open practise day
7: Polokwane Airshow. Tel: 015 288 0122 Contact Oupa Mamabolo. Cell 082 605 3261. E-mail:
oupa.mamabolo@gaal.co.za
21-22: SAC Free State Regionals. Tempe airfield. Contact Annie Boon e-mail:
chunge@mweb.co.za
3rd Saturday of every month. Microland. Bring and braai. Fires and bykos provided. Fires start from 09h30. Contact person: Nick Swardt 082 441 8011 or Alan Hussey 072 82 2341
24-26: African Airshow. Kotoka International Airport Ghana. Contact Jade Myburgh at +971 2 4192714 Website:
www.africanairshow.com

1: EAA Chapter 322 meeting. Dicky Fritz Moth Hall Edenvale. Contact:
editor@afskies.co.za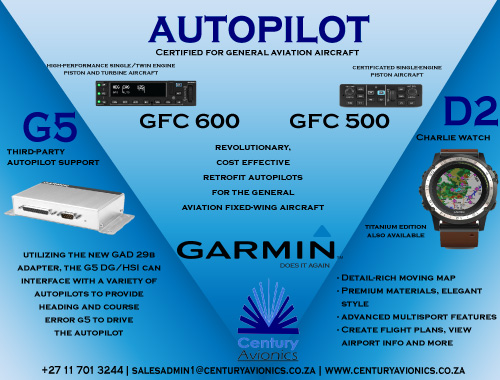 4: SAAF Museum AFB Zwartkop open practise day
4: Aero Club of South Africa annual awards evening. Contact: Sandra Strydom Tel: 011 082 1100 E-mail:
office@aeroclub.org.za
11: Peter Hengst Memorial Adventure Rally Brits EAA Adventure Rally-Brits. Contact Rob Jonkers 082 804 7032
rob@aerosud.co.za
for Rally information and entries and Trixiie Heron
editor@afskies.co.za
for EAA
18: Baragwanath Fun Rally. Contact Frank Eckard 083 269 1516
frank.eckard@mweb.co.za
3rd Saturday of every month. Microland. Bring and braai. Fires and bykos provided. Fires start from 09h30. Contact person: Nick Swardt 082 441 8011 or Alan Hussey 072 82 2341

The Aviation Radio Show; get all your questions answered in one place. To listen to a recording of the live broadcast click on the link:
www.debela.co.za/aviation-radio-show




PROMINENT PRESENCE IN POLAND FOR DENEL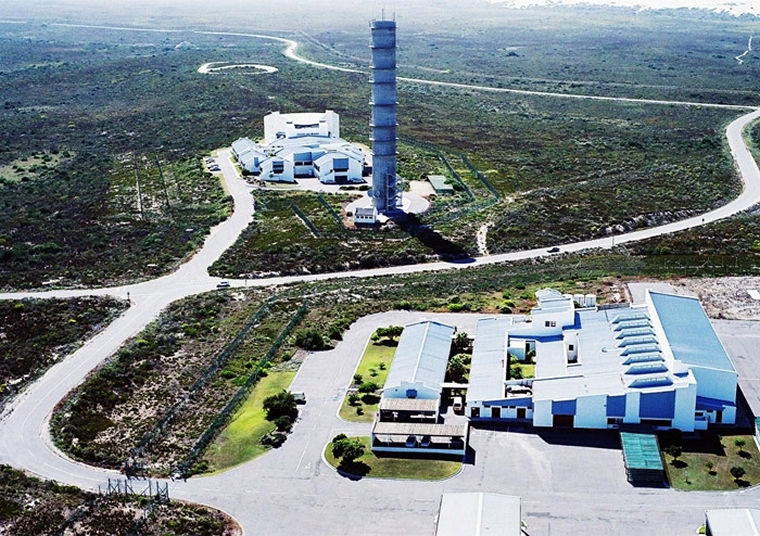 Denel Overberg Test Range. Photo © Denel


Denel will have a strong marketing presence at Central and Eastern Europe's most prominent defence and technology exhibition taking place in Poland next month.
The International Defence Industry Exhibition - MSPO - takes place from 4 to 8 September and brings together heads of armed forces, defence decision-makers, analysts and media from across Europe. It is the 25th exhibition in the historic city of Kielce and the 2nd successive year that Denel will display some of its products.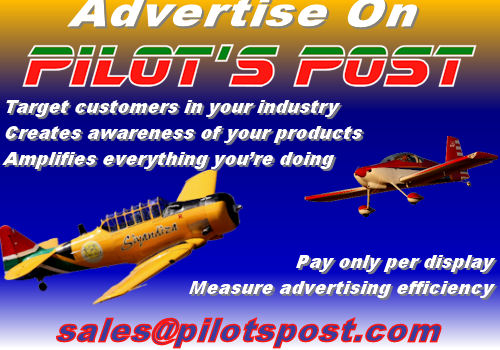 "Eastern and Central Europe are important target markets for Denel, especially in the fields of landward defence, armoured vehicles, mine-protected vehicles and infantry weapon systems," says the Acting Group CEO of Denel, Mr. Zwelakhe Ntshepe.
Many of the countries in the region - including Poland - are in the process of modernising their armed forces to meet the changing geopolitical environment. Denel is looking at marketing opportunities for its products and systems in at least eight European countries, including Romania, Kazakhstan, Serbia, Italy and Sweden.
Five companies in the Denel group will participate with a range of their products. Denel PMP will display its small- and medium calibre ammunition range as well as the PAW-20 personal assault weapon, which is capable of firing grenades over a distance of 400 metres with pin-point accuracy.
The Denel Overberg Test Range has positioned itself as one of the most advanced facilities for the testing of aircraft weapon systems, missiles and unmanned aerial vehicles in the southern hemisphere. The Range has hosted a number of European defence forces in recent years and will use the MSPO to market its services.
Denel Land Systems will showcase its prowess in the landward defence arena focusing on its track record in the design and manufacturing of artillery systems, infantry combat vehicles and combat turrets. Both Denel Vehicle Systems and LMT will provide information on their military vehicles and mine-protection technology to visitors at the show.
MSPO has over the years grown to be one of the world's leading defence exhibitions. In 2016 it attracted more than 600 exhibitors from 46 countries while some 22 000 visitors passed through the gates during the five-day event.
FAA TYPE CERTIFICATE FOR THE GB1 GAMEBIRD ISSUED

The GB1 GameBird is a full composite aeroplane designed for full aerobatic up to +/- 10g. It has two seats in tandem configuration and can be used for aerobatic training and competition in all aerobatic levels.
GAME Composites is a young and dynamic European Design Organisation based in the UK.
The certification of the GB1 was completed in only 4 years, which is remarkable, taking into account the amount of technological innovation involved and the size of the Design Organisation.
HONDAJET RANKS AS MOST-DELIVERED JET IN ITS CATEGORY DURING FIRST HALF OF 2017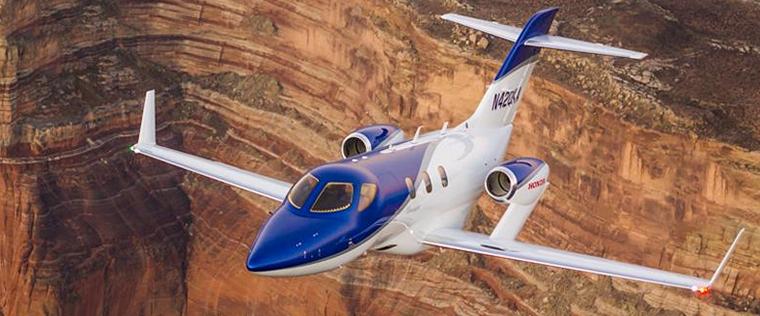 Photo © Honda Jet

Honda Aircraft Company today announced that the HondaJet was the most-delivered jet in its category for the first half of 2017, as reported by the General Aviation Manufacturers Association.
Honda Aircraft delivered 24 aircraft to customers in the U.S., Canada, Mexico, and countries in Europe during the first six months of 2017. The company is steadily ramping up production to meet customer demand, and is currently manufacturing the aircraft at a rate of about four per month at its world headquarters in Greensboro, North Carolina.
"Our customers are extremely pleased with the performance, comfort and superior fit and finish of the HondaJet. The HondaJet is very high tech, sporty aircraft and it is like a flying, high precision sports car," said Honda Aircraft President and CEO Michimasa Fujino. "We want to create new value in business aviation and I hope to see many more HondaJets flying all over the world."
The HondaJet is the world's most advanced light jet, and its distinctive design incorporates advanced technologies and concepts including the unique Over-The-Wing Engine Mount (OTWEM) configuration. The aircraft is the fastest, highest-flying, quietest, most fuel-efficient, and most comfortable business jet in its class, and has gained greater acceptance in the market, especially by corporate executives, business owners, corporate flight departments, charter companies, and aviation enthusiasts.
THE END OF AN ERA: PILATUS DISCONTINUES PRODUCTION OF THE LEGENDARY PILATUS PORTER PC-6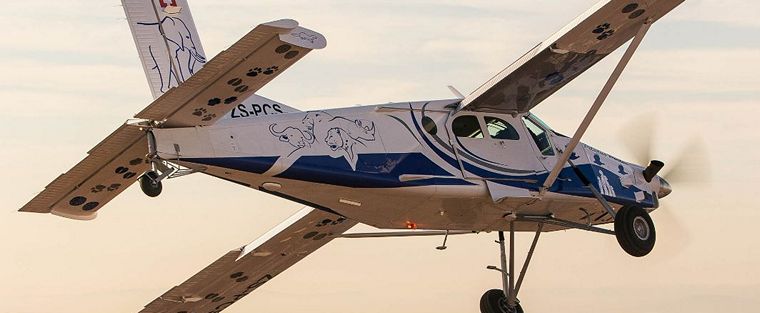 Photo © Pilatus

It brought fame to the Pilatus name worldwide - the Pilatus Porter PC-6. This multi-role aircraft has been produced at Stans without interruption since 1959, currently in small numbers, i.e. ten machines per year at most. The PC-6 is one of the world's longest-running production stories in the aviation industry. That will come to an end in early 2019 when production will be ceased. Support will be provided to existing customers for the next 20 years at least, thereby ensuring reliable ongoing PC-6 operations.
Pilatus has produced a total of 500 PC-6s in Stans since 1959. Slightly fewer than 100 machines were additionally produced in the USA under licence. The PC-6 delivered an international breakthrough for Pilatus: its short takeoff and landing capabilities and general versatility earned it worldwide fame and a reputation as a robust "all-rounder". Amongst its many achievements, the Pilatus Porter has flown several cargo and passenger trips at maximum useful load to an altitude of 5700 metres above sea level - a world record that has not been bettered even to this day!
The Pilatus name stands for "high tech" and latest generation aircraft. In line with this philosophy, our products benefit from ongoing development to ensure they match the most recent standards. Due to the age of the PC-6 and other certification parameters, it is no longer possible to provide this ongoing development in the scope we would wish.
Also in connection with our PC-24 Super Versatile Jet, for which series production is currently gearing up in Stans, and which requires our full attention, we have decided that the PC-6 no longer fits our product portfolio, and that, after 60 years, it is now time to cease production. Employees previously engaged on the PC-6 production line will be assigned to assembly work on our other aircraft types.
Oscar J. Schwenk, Chairman of the Board of Directors of Pilatus, comments: "I am proud that the PC-6 featured in the Pilatus product portfolio, this aircraft has earned us fame and recognition worldwide. But the time has now come to take a dispassionate look at the facts and admit that every product has a life cycle which must come to an end sooner or later. That moment has arrived for the PC-6. With an eye on the future, however, we now look forward to the imminent market launch of the PC-24 Super Versatile Jet, which embodies, and carries forward, all the original values of the PC-6."
Pilatus will accept orders for the PC-6 latest until mid of 2018. The number of aircraft available is limited. Existing customers may depend on at least 20 years of support and spare parts for the PC-6, ensuring reliable continuing operations well into the future, in line with the Pilatus motto, "Customer First".
FAA CERTIFIES ROBINSON R66 TURBINE NEWSCOPTER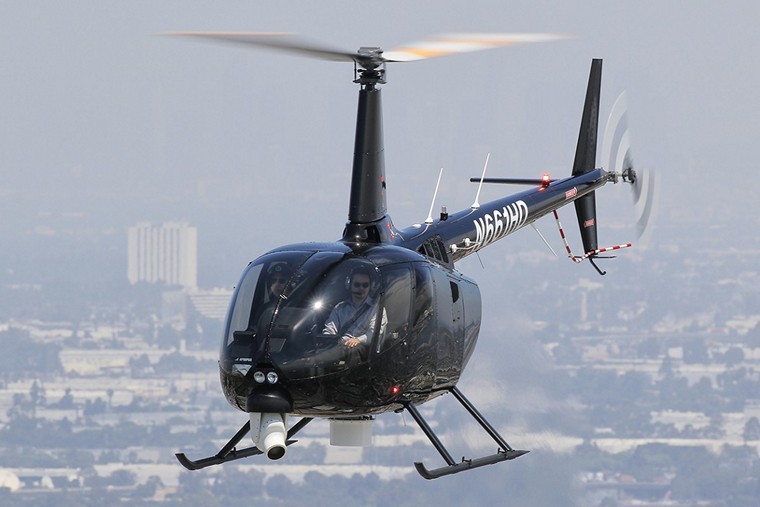 Photo © Robinson Helicopters

Robinson Helicopter Company received FAA certification for its R66 Turbine Newscopter. The turnkey ready R66 ENG (Electronic News Gathering) helicopter is the ideal solution for television news outlets wanting a reliable, economical, turbine powered helicopter with a state-of-the-art news broadcasting system.
Powered by the Rolls Royce RR300 turbine engine, the four-place R66 Newscopter delivers greater capacity and increased altitude performance. The standard R66 ENG package includes a five-axis gyro stabilized gimbal that houses an Ikegami HD camera and Canon's 22-to-1 HD lens. For tighter coverage, an optional gimbal that accommodates the camera and Canon's 40-to-1 lens is available.
Also standard are Garmin's G500H PFD/MFD system, Garmin's GTN 650 navigator, three HD micro cameras, two seven-inch monitors, and two Geneva digital audio controllers. In the aft compartment, camera controls are located on the centre and laptop consoles and images display on several HD monitors. A multitude of options are available including a HeliSAS autopilot and air conditioning.
On July 24th, Robinson delivered the first production R66 Newscopter to longtime Robinson dealer SKY Helicopters of Dallas, Texas. SKY, a leading provider of ENG services, operates twelve R44 Newscopters.
"The addition of the R66 Newscopter allows us to provide our customers (including those at high-altitudes) with long-lens camera performance and dual-path simultaneous transport streams. This means we can send two different video feeds down one microwave path for stations that share the helicopter," said Ken Pyatt, CEO of SKY Helicopters.
The R66 Turbine Newscopter meets the latest FAA crashworthiness regulations and is priced at US $1,307,000.
ENSTROM TH180 UPDATE




Enstrom's TH180 helicopter program is moving forward towards certification. The TH180 is Enstrom's latest foray in the ab-initio flight training, personal flying, and light commercial market. Designed to be simple and low cost, the TH180 will boast a number of traditional and beloved Enstrom features such as a high inertia fully articulated rotor head, unblocked tail rotor, and rugged landing gear. Enstrom's are renowned for their safety, and it expected the TH180 will build upon that and be a class leader in safety.
Enstrom is currently flying it's second (and first fully conforming) prototype TH180. In addition, a third prototype is undergoing static tests and will be added to the flight test program shortly. Enstrom's flight testing to date has included handling and controllability surveys, load surveys, and continued systems development. Upcoming tests include fully defining the performance envelope and the FAA mandated 100 hour ground run.
"We are very happy with how the aircraft is flying," said Enstrom Senior Test Pilot Bill Taylor. "There have been no real surprises. In fact most of the issues we've run into have been with the test equipment, not the aircraft itself. It's really a good little helicopter. We look forward to really accelerating this test program and getting the aircraft onto the market."
Enstrom is currently anticipating FAA certification by the end of 2017, with EASA and Transport Canada validation to follow shortly after. The helicopter will be powered by the new 210 hp Lycoming HIO-390-A1A engine, and will be initially certified with Garmin avionics. Enstrom is targeting a sub-$400,000 price point and holds a number of Letters of Intent for the new helicopter.
RUSSIAN HELICOPTERS STARTED PRODUCTION OF MI-38T FOR THE RUSSIAN MINISTRY OF DEFENCE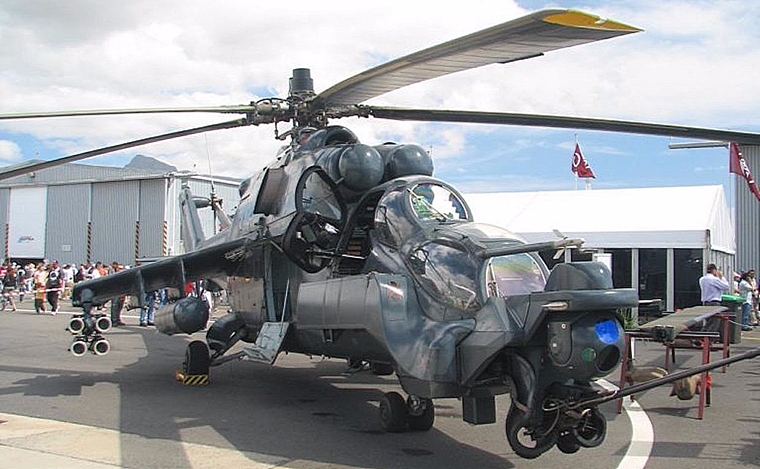 Photo © Russian Helicpoters

"Kazan Helicopters" of the "Russian Helicopters" holding (part of Rostec State Corporation) has started to assemble the first prototype of the Mi-38T within the framework of the implementation of obligations under the contract concluded with the Russian Ministry of Defence in July 2017.
In accordance with the terms of the contract, the "Russian Helicopters" holding will supply two Mi-38T to the Russian Ministry of Defence in the framework of implementing the government defence contract before the end of 2019. The Mi-38T helicopter is a military version of the Mi-38, which is developed by JSC Mil Moscow Helicopter Plant.
The Mi-38T, the assembly of which is carried out on the production capacities of Kazan Helicopters differs from the basic certified Mi-38 helicopter on a number of parameters and the composition of the equipment. The assembled machine will be composed of aggregates and components manufactured exclusively in Russia.
In addition, it is planned to install the fuel system with explosion protection in this helicopter, as well as additional fuel tanks to increase flight range, special communications equipment and equipment for the use of maritime rescue suits by the members of the crew. The transport version of the Mi-38T allows expanding functionality and extending the scope of machines by creating specialized versions, including the "Arctic" version of the helicopter.
Multi-purpose medium helicopters Mi-38 occupies a niche between the legendary Mi-8 and the heavy Mi-26 and can be used for cargo and passenger transport, as a search-and-rescue helicopter and also for flights over water. Owing to unique technical solutions, Mi-38 is superior to other helicopters of its class in weight lifting capacity, passenger capacity and many aircraft performance characteristics. It can be operated in a wide range of climatic conditions including maritime, tropical and cold climates.
The potential of the helicopter combined with simplified maintenance procedures and high performance and flight characteristics makes the Mi-38 very attractive both for the Russian Ministry of Defence and other potential helicopter operators in Russia and abroad.

Kuwait: A Jazeera Airways Airbus A320-200 en-route from Riyadh (Saudi Arabia) to Kuwait (Kuwait), was on approach to Kuwait City when ATC issued instruction to maintain 5000 feet and join a left hand holding pattern at waypoint IVETA) due to another arriving aircraft with a medical emergency receiving priority. While in the holding at about 16:14L (13:14Z) the right hand engine contacted the cable of a military captive balloon 6nm west of IVETA) rising up to about 5000 feet AGL. The balloon deflated and slowly fell to ground. The crew did not observe any abnormal engine indications and continued for a normal landing on Kuwait's runway 15R. A post flight inspection revealed a sliced engine inlet and serious damage along the engine cowl, fan blades appeared to be intact. The aircraft was unable to continue its schedule.
USA: Georgia: Three people, the pilot and two passengers, died when the single-engine Beech A36 aircraft that they had chartered crashed in dense woods in Georgia. The couple had chartered the plane to fly them from Savannah, near the coast, to Cobb County, just north of Atlanta. There was no distress call from the pilot and witnesses who saw the plane flying before the crash reported no signs of trouble. . It took nearly two hours of searching on the ground and in the air before a Coast Guard helicopter spotted the plane in thick woods.
USA, Alaska: The pilot of a wheeled Cessna 207 carrying four people made an emergency water landing during a Skagway to Juneau flight. The plane experienced a mechanical issue three miles out from its destination, and the engine stopped functioning properly. The pilot made an emergency call to the Juneau Federal Aviation Administration Tower and ultimately decided to land the plane in the ocean, approximately 150 feet from Coghlan Island. The plane sank, but all five occupants were able to swim safely to shore.
Sudan, Maban: A Coco Travel (South Sudan) Antonov AN-26 operating for the UNHCR, landed on Maban Airstrip near the city of Bunj in rain. The aircraft skidded and went off the runway coming to a stop in the north of the airfield with substantial damage, fuel spilled and a fire started. The crew managed to escape with minor injuries, the aircraft and cargo burned down
.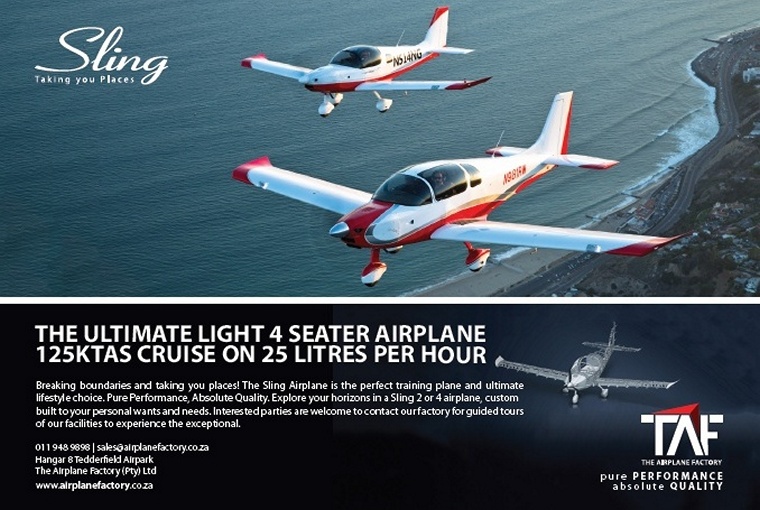 9 NOVEMBER 1961

USAF Major Robert M White takes the X-15 to a height of 30,970 m.



Maj Gen, USAF Robert Michael "Bob" White. Photo commons.wikimedia.org


Maj Gen, USAF Robert Michael "Bob" White (6 July 1924 - 17 March 2010) was an American military aircraft test pilot, fighter pilot and electrical engineer. He entered active military service in November 1942 as an aviation cadet in the United States Army Air Forces, and received his pilot wings and commission as a Second Lieutenant in February 1944.
During World War II he served with the 355th Fighter Group in the European Theatre of Operations, where he flew P-51 Mustangs from July 1944 until February 1945 when he was shot down over Germany on his 52nd combat mission. He was captured and remained a prisoner of war until his release in April 1945.
He made his first test flight of the X-15 on 15 April 1960, when the aircraft was fitted with two interim, 16,000 lbf (71 kN) thrust rocket engines. Four months later he flew to an altitude of 136,000 ft (41.5 km), above Rogers Dry Lake. White would have participated in the Air Force's Man in Space Soonest program, had it come to fruition.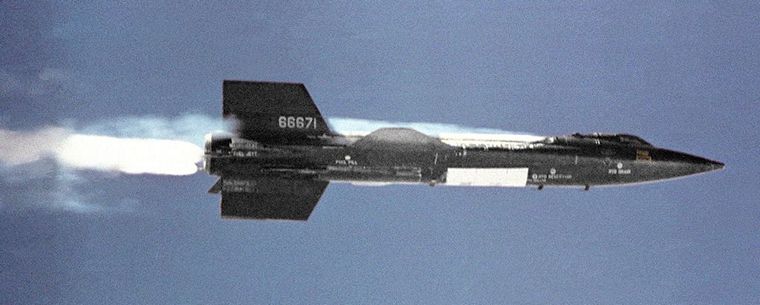 Photo NASA www.dfrc.nasa.gov


In February 1961, White unofficially set a new air speed record when he flew the X-15 at a speed of 2,275 mph (3,660 km/h), following the installation of a 57,000 lbf (254 kN) thrust XLR-99 engine. White was the first human to fly an aircraft at Mach 4 and later Mach 5 over the next eight months.