Wow, this was one of the most entertaining and exhilarating events I have attended in a long time. Something completely different from the ordinary and certainly not what I expected. Even the event name "Helivate Olympics" did not prepare me for what I was about to witness. This was the second Helivate Olympics and although it is intended as a fun event, it also give student pilots some measure of their current abilities and what they still need to learn or practice. Experienced helicopter pilots also participated to refresh & test their skills.
Summary Video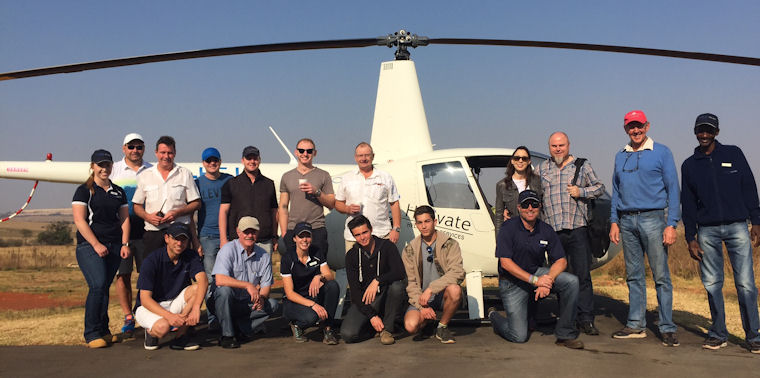 Like all aviation events, it was opened with a safety and procedures briefing presented by Marc (Stewie) Stewardson. Stewie conveyed his message with a touch of humour but it was notable that there was a strong message embedded in each joke. Yes, we did laugh but I could see that it made every pilot think about it carefully at the same time.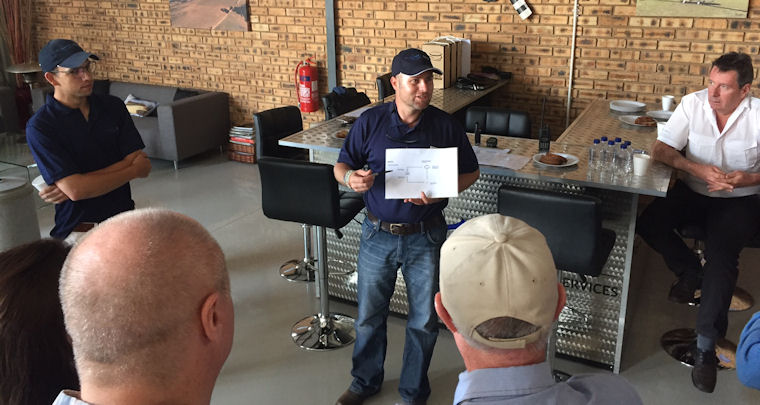 There were three timed challenges pilots had to complete with the first relatively easy to calm the nerves a little. In this challenge pilots had to lift-off, fly towards a cone on the ground, close enough for the navigator to place another cone on top. From there they proceeded to a larger cone where they first had fly a "nose facing" circle around it before knocking it over with a skid.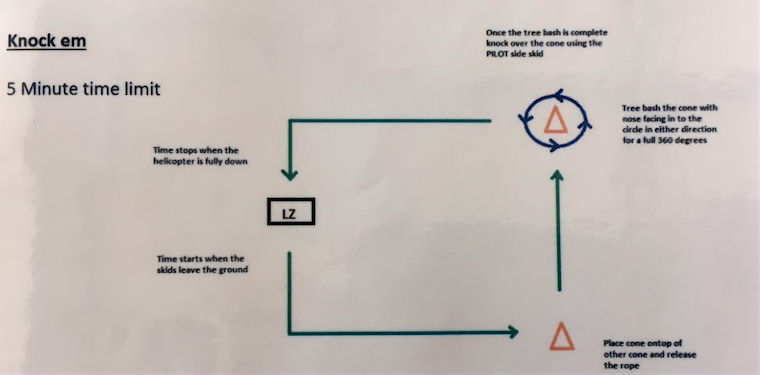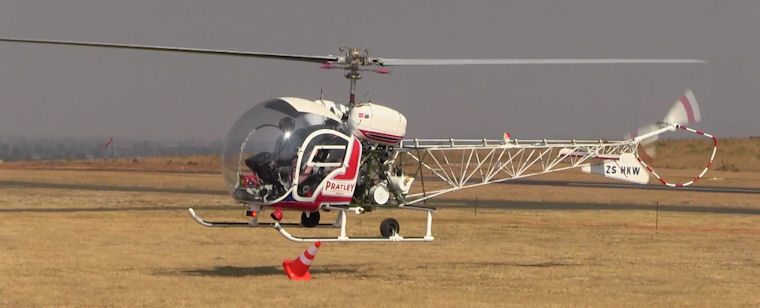 The second challenge increased the intensity slightly and pilots had to hover taxi through a complex (but well-marked) course while ensuring that a water filled bucket held by the navigator pass between cone gates on the ground. To end the second challenge, pilots and navigators had to place and leave the water bucket on a large drum. This all looked quite difficult to me but everyone did surprisingly well.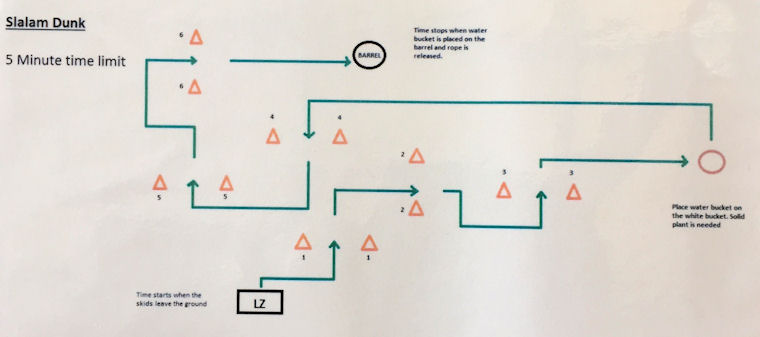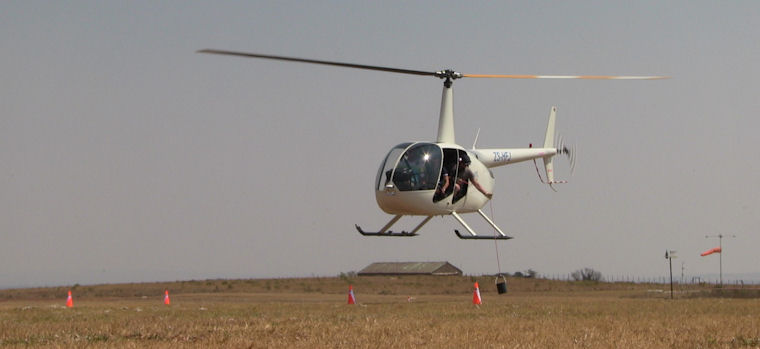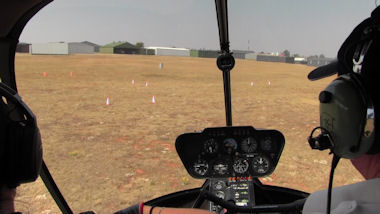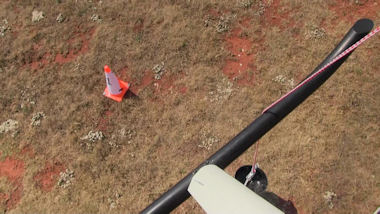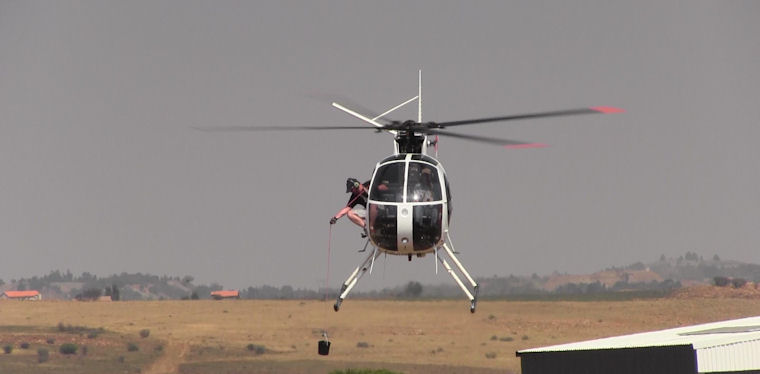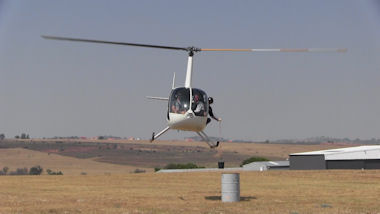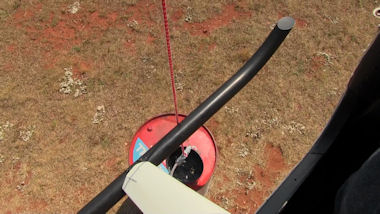 I know of many people who struggle to us a bottle opener under normal circumstances and I was therefore speechless to learn that pilots had to open a bottle of beer with an opener taped to one of the helicopter skids in challenge three. Surprisingly, most actually succeeded to open it although it required a few attempts at times. Of course, this was very entertaining.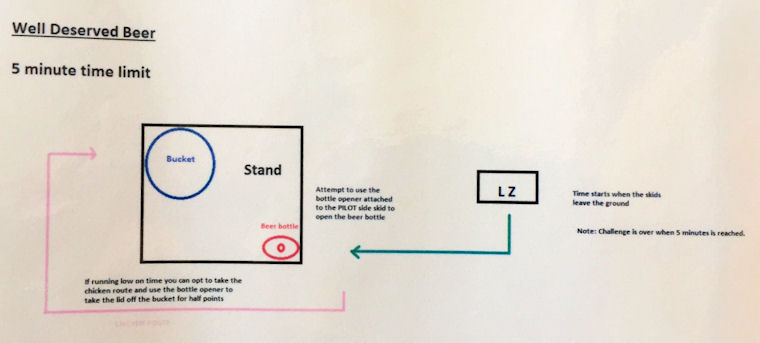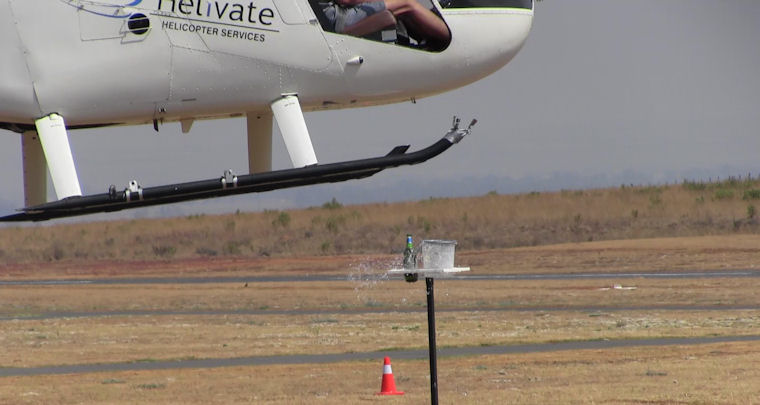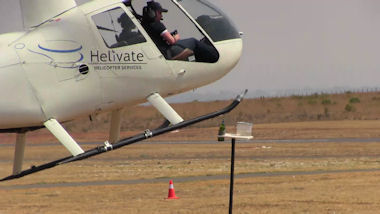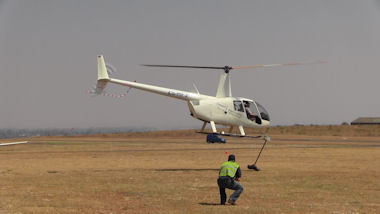 The final scores were extremely close and due to the fact that most teams completed all the challenges successfully, and judges ultimately had to use the challenge completion time to award the winners. Dieter Bock and his son Karl as navigator walked away with the first place in the qualified pilot category while Anmike Cloete with navigator Carl Nicholl won the student pilot category.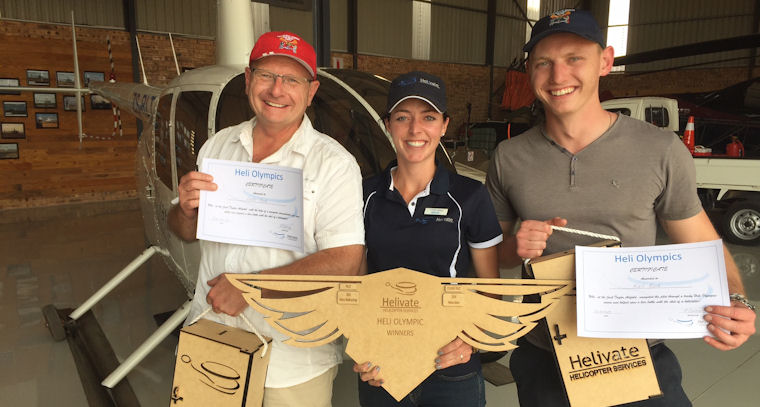 Winners of the qualified pilot category: Dieter and Karl Bock with organiser Hayley Cumming-Stewardson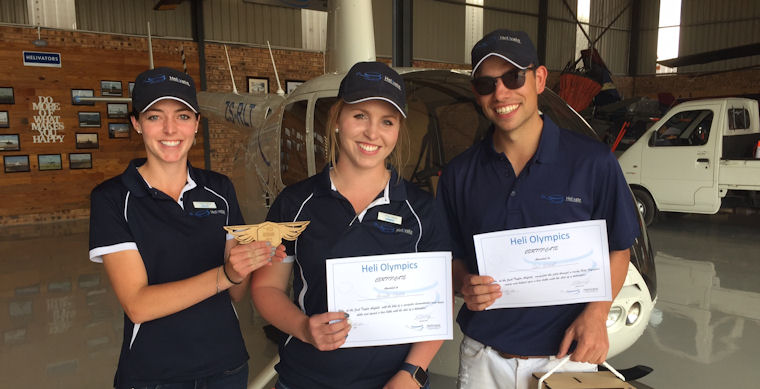 Winners of the student pilot category: Anmike Cloete and Carl Nicholl with organiser Hayley Cumming-Stewardson



Congratulations and thank you goes to the Helivate team for organising and hosting this truly enjoyable and entertaining event.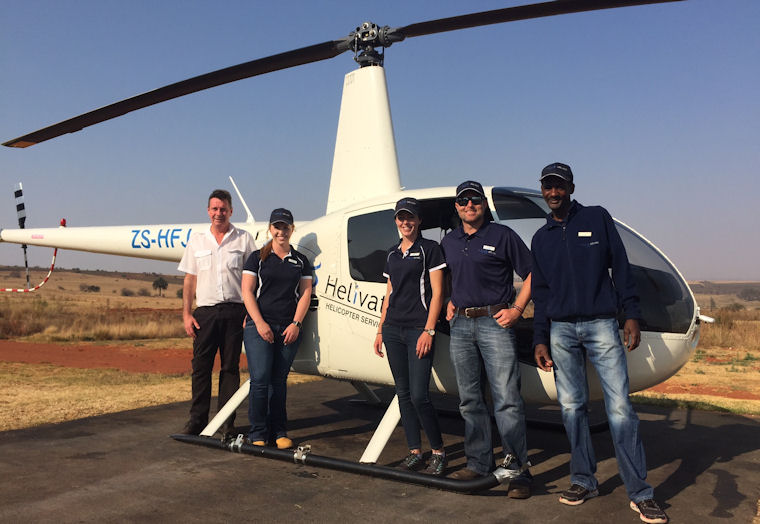 Kevin McGrady, Anmike Cloete, Hayley Cumming-Stewardson, Marc Stewardson and Sam Jacobs