The advent of the new-generation twin turboprop aircraft, the EV-55 Outback is almost here. The highly anticipated aircraft provides a reliable and high-performance alternative for single-engine turboprop aircraft and obsolete twin-engine piston aircraft. The EV-55 Outback offers high productivity, operational reliability, easy and inexpensive maintenance to operators worldwide.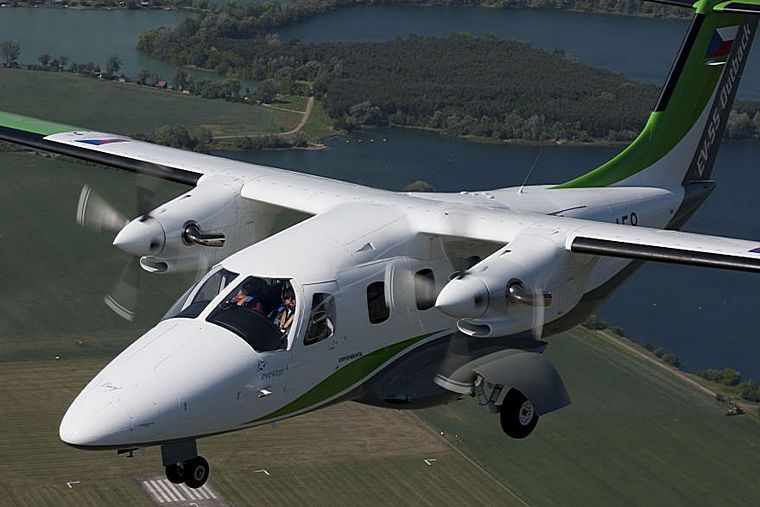 The Outback´s cabin is spacious and provides passengers comfortable flights. Alternatively, the aircraft can be loaded with cargo. Convenient loading is ensured by the wide door in the rear part of the fuselage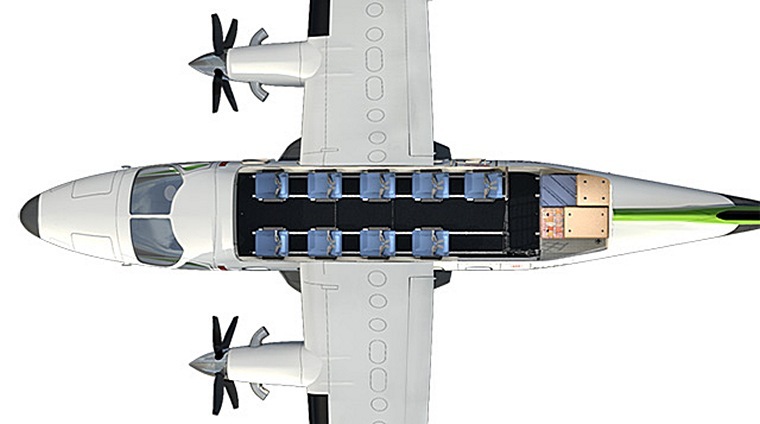 Two turboprop engines PT6A-21 and a robust airframe from Al-alloys ensure an unprecedented level of reliability and safety. High speed along with the spacious cabin ensures significantly higher productivity than in piston engine airplanes.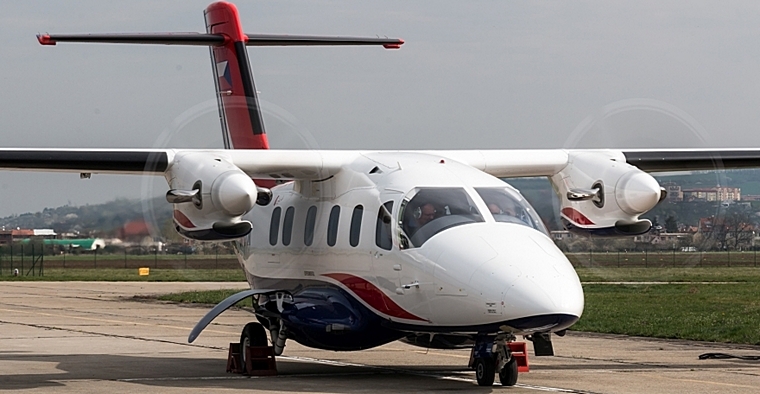 The EV-55 Outback is not limited by high or low air temperatures or by airport altitude. The robust landing gears enable take-off from unpaved or even sodden runways. The reliable de-icing system ensures flight safety even in icing conditions.

Airframe repairs are quick and simple thanks to the metal structure. All key aircraft components are easily accessible due to large assembly holes. All is located together and in a well arranged manner either in the fuselage nose or in the landing gear nacelles.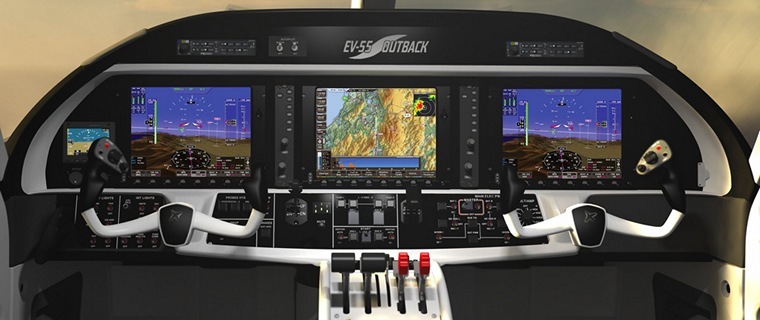 The integrated avionics system provides simple navigation, situational awareness and crew information on other aircraft systems at the same time. All this is displayed on the high-resolution LCD display.
The first prototype, an EV-55M (military version), flew from Kunovice Airport in June 2011, with company pilot Josef Charvat and military pilot Maj. Jiri Hana at the controls. The first production-conforming aircraft flew from Kunovice in April 2016.