THIS WEEK IN MIDWEEK UPDATE

Plan Your Weekend……..Forthcoming Events…….Aviation News

Worldwide Incidents and Accidents……This Week in Aviation History




3rd Saturday of every month. Microland. Bring and braai. Fires and bykos provided. Fires start from 09h30. Contact person: Nick Swardt 082 441 8011 or Alan Hussey 072 82 2341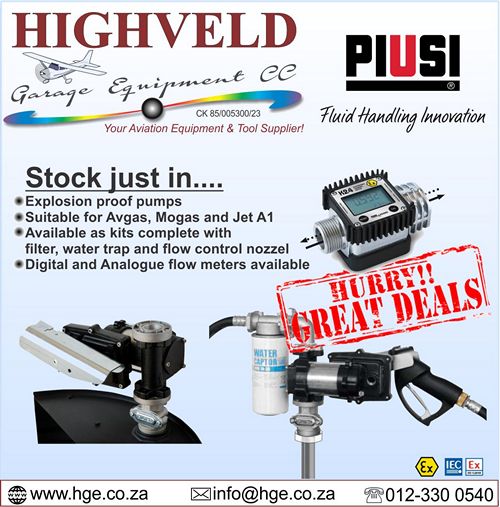 22-25: MISASA will be holding the annual Africa Cup at Numbi Hotel in Hazyview. Contact Brett Hickman
brett.hickman@adviceworx.co.za
23: Witbank Aero Club: Please notify Robert Clark via SMS / WhatsApp (082 463 1372) or email
Comms@flywaa.co.za
how many people will be attending the fly-in.
23-24: Bara Bounce, Baragwanath Airfield. For more info go to
www.jlpc.co.za
24: Durban Wings Club Fun Rally. Virginia Airport. Frank Eckard 083 269 1516
frank.eckard@mweb.co.za
23-24: Magaliesburg Gliding Club free complimentary breakfast fly in. Overnight facilities available. Contact
jcadriaan@gmail.com
for more info.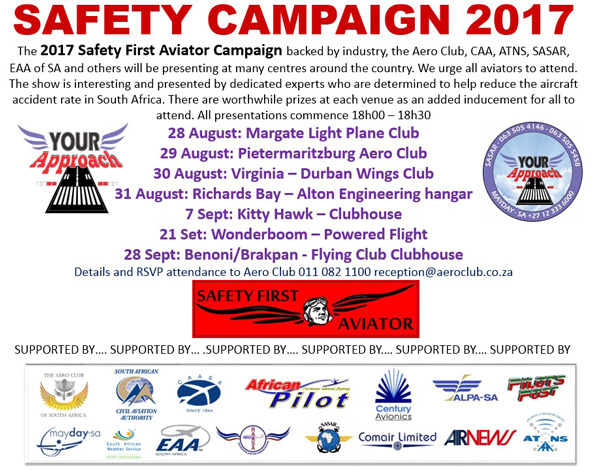 30: Secunda Flying Club Rally. Contact Jonty Esser e-mail:
jonty@promptroofing.co.za
Cell: 076 302 0451

4: EAA Chapter 322 meeting. Dicky Fritz Moth Hall Edenvale. Contact:
editor@afskies.co.za

6-8: EAA Sun 'n Fun, Rustenburg. Contact Marie ReddyE-mail:
marie.reddyy@gmail.com
Cell: 083 259 7691. To register:
https://docs.google.com/forms/d/e/1FAIpQLScfICuVG5JBmzfcIP_LUbA46OL3O2FJ-r5qY7bWTLfjNMi26w/viewform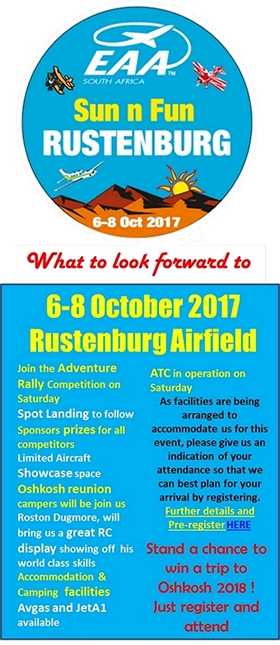 7: SAAF Museum AFB Zwartkop open practise day
7: Polokwane Airshow. Tel: 015 288 0122 Contact Oupa Mamabolo. Cell 082 605 3261. E-mail
oupa.mamabolo@gaal.co.za
21-22: SAC Free State Regionals. Tempe airfield. Contact Annie Boon e-mail:
chunge@mweb.co.za
3rd Saturday of every month. Microland. Bring and braai. Fires and bykos provided. Fires start from 09h30. Contact person: Nick Swardt 082 441 8011 or Alan Hussey 072 82 2341
24-26: African Airshow. Kotoka International Airport Ghana. Contact Jade Myburgh at +971 2 4192714 Website:
www.africanairshow.com
27,28 & 29: Oudshoorn Aeroclub Fly in. Braais, Fly-outs, live music, free shuttle service no landing fees and discount on Avgas. Contact Morne Jonker 062 429 5614
mornejonker @rocketmail.com


1: EAA Chapter 322 meeting. Dicky Fritz Moth Hall Edenvale. Contact:
editor@afskies.co.za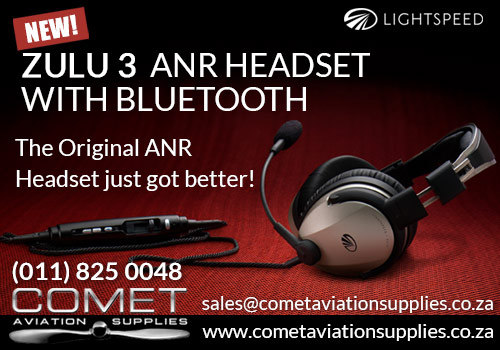 4: SAAF Museum AFB Zwartkop open practise day
4: Aero Club of South Africa annual awards evening. Contact: Sandra Strydom Tel: 011 082 1100 E-mail:
office@aeroclub.org.za
11: Peter Hengst Memorial Adventure Rally Brits EAA Adventure Rally-Brits. Contact Rob Jonkers 082 804 7032
rob@aerosud.co.za
for Rally information and entries and Trixiie Heron
editor@afskies.co.za
for EAA
18: Baragwanath Fun Rally. Contact Frank Eckard 083 269 1516
frank.eckard@mweb.co.za
3rd Saturday of every month. Microland. Bring and braai. Fires and bykos provided. Fires start from 09h30. Contact person: Nick Swardt 082 441 8011 or Alan Hussey 072 82 2341

2: SAAF Museum AFB Zwartkop open practise day
2-3: SAC Ace of Base Vereeniging. Contact Annie Boon E-mail:
chunge@mweb.co.za
6: EAA Chapter 322 meeting. Dicky Fritz Moth Hall Edenvale. Contact: e
ditor@afskies.co.za
9: SAAF Silver Falcons 50th anniversary airshow. AFB Langebaanweg, Western Cape

The Aviation Radio Show; get all your questions answered in one place. To listen to a recording of the live broadcast click on the link:
www.debela.co.za/aviation-radio-show




EXCALIBUR LIGHT SPORT AIRCRAFT




The Excalibur is a popularly used Ultralight training aircraft worldwide and the company's light aircraft / light sport aircraft are recognized for being ideal for recreational flying as well as flight training. Four popular versions of this aircraft are produced: the standard series and the wide body model, the stretch model and four stroke models of aircraft offer the best in open cockpit flying. Whether you have logged thousands of flight hours in large, fast, and complex aircraft or you are just being introduced to flying, Excalibur has an aircraft for you.
The Excalibur is available in the US amateur-built and light-sport aircraft categories and in Canada in the amateur-built, BULA and AULA categories. In Europe it qualifies under the Fédération Aéronautique Internationale microlight rules.
The Excalibur was designed as "clone" of the Quad City Challenger II aircraft. The company took the basic Challenger design and incorporated many changes, including mounting the engine upright allowing larger propellers and the Rotax gearbox to be mounted, lengthening the tailboom and enlarging the tail vertical surface to increase stability, shortening the ailerons and replacing control cables with torque tubes. The optional Dacron covering on the Challenger was replaced with Superflite standard aircraft fabric, the fuselage was lengthened to give more backseat room and the nosecone was reduced in size to provide better over-the-nose visibility. The design was also streamlined to reduce drag and round cross-section wing struts were replaced with aerodynamic extrusions. The Challenger's rigid landing gear was replaced with a bungee-suspended system.

THE BREITLING DC-3 WRAPS UP ITS WORLD TOUR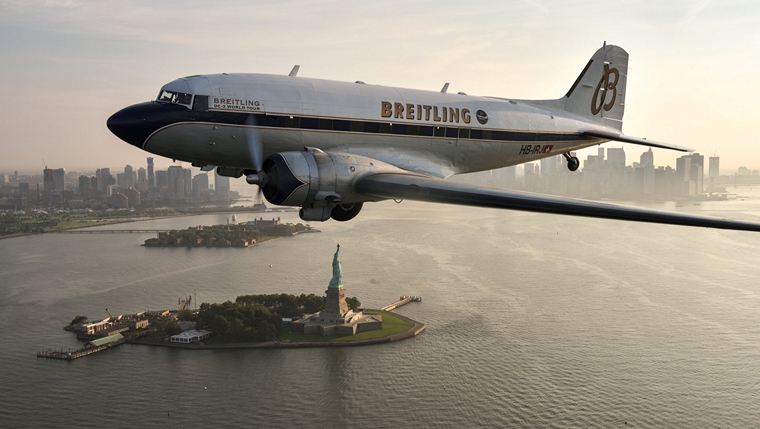 Photo © Breitling


Having departed from Geneva last March, the Breitling DC-3 made its grand return to Switzerland after circling the globe, landing in Sion where 100,000 passionate enthusiasts are set to attend the Breitling Sion Airshow 2017. A new feat for this legendary plane still in perfectly flightworthy condition and which is celebrating its 77th birthday this year.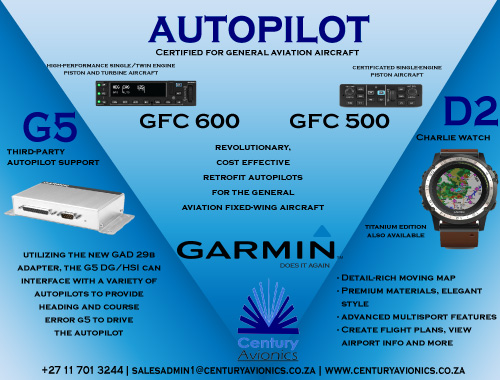 To share its passion for aviation with a broad audience around the planet, Breitling launched its DC-3 on a world tour in stages that notably included the Balkans, the Middle East, India, South East Asia, the Pacific and North America. This "Breitling DC-3 World Tour" came to a fitting conclusion in Sion, where the propeller-driven twin-engine plane arrived escorted by the Frecce Tricolori, the elite Italian Air Force squadron. A press conference enabled the aircraft captain Francisco Agullo to present the key challenges and stages of this journey spanning 45,374 km (24,500 nautical miles). Breitling has in fact chosen to donate two Swiss francs to UNICEF for each mile covered. At the Breitling Sion Airshow 2017, the Breitling DC-3 will be sharing star billing with other formations and ambassadors of the brand, such as the Breitling Jet Team, the Breitling Wingwalkers and the flying man Franky Zapata on his Flyboard® Air.
The crew and certain privileged passengers were not the only ones to have flown aboard this veteran of the conquest of the skies. To mark the event, Breitling had also created a limited edition of its famous Navitimer aviation chronograph, the cult watch among pilots and aeronautical enthusiasts since 1952, and decided to have it travel around the world in the Breitling DC-3, thus ensuring it is truly part of this adventure and that it shares every stopover, as well as the finest airborne moments. The 500 Navitimer "Breitling DC-3 World Tour" chronographs will be delivered to their lucky owners with a logbook signed by the captain notably listing all the takeoff and landing times, flight times, the names of the pilots as well as the weather conditions of each stage. A graphic means of reliving step by step the entire odyssey of both the plane and the watch.

MAJOR CHANGE APPROVAL FROM EASA FOR G1000NXI P2006T MKII




Photo © Tecnam


On June 27th 2017 EASA issued its Major Change approval for the G1000Nxi avionics suite in the P2006T. The G1000Nxi is available in the MkII version of the P2006T and is now available for delivery in EASA countries. The FAA validation of this major change is now underway and will be completed in the coming weeks.
This year at AERO Friedrichshafen Tecnam announced a major upgrade to its best- selling P2006T next-generationTwin. With P2006T Twin's operating in 40 countries worldwide, it is already firmly established as the twin aircraft of choice by both leading Flight Training Organizations and private owners alike. The P2006T Twin MkII offers unbeatable value, coupled with low operating and ownership costs, innovative design and Italian styling. The Rotax '912S3' allows the Tecnam P2006T to lead with respect to the environment too. With both a remarkable fuel saving offering and much lower noise emissions, it has redefined both the flight training and aircraft ownership experience in one step.
The P2006T Twin MkII features a number of significant enhancements including the introduction of the Garmin G1000 Nxi Next Generation Flight Deck and improved levels of comfort for passengers and pilots alike. Garmin's innovative G1000 Nxi state-of-the-art avionics platform features wireless cockpit connectivity, including wireless database updates using Garmin Flight Stream, enhanced situational awareness with 'SurfaceWatch', visual approaches, map overlay on the HSI and more. Pilots will appreciate the G1000 Nxi's processing power that supports even faster map rendering and smoother panning throughout the displays. Garmin has focused on saving valuable time in the cockpit with the displays initializing within seconds after start-up, thereby providing immediate access to flight plan data and frequencies.
As a further safety enhancement Tecnam have now included the provision ADS-B In and Out as standard on all P2006T aircraft. Cabin upgrades include a new seat design, with electronic switches to control height and comfort and an improved lighting system featuring both ambient light and dimmer switches.

FLIGHT DESIGN EASA AUDIT SUCCESSFULLY PASSED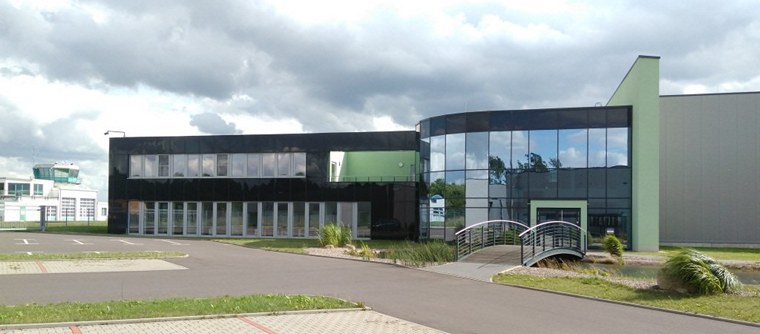 Photo © CTSW

A sign of the successful start of Flight Design general aviation in its new Eisenach location took place last week. Representatives of the European Aviation Safety Administration (EASA) from Project management and Design Organization management began a new alternating year cycle of important audits of the Flight Design-Design Organization.
The 2-day EASA audit took place the 31st. of August to September 1st at the new LIFT engineering office of Flight Design based at the Kindel airport (EDGE). The program of the audit was very detailed and involved a deep investigation of key processes of the company, such as control of changes in design and production, management of subcontractors and control of internal company processes. Special attention was paid to the processes of continued operational safety monitoring (COSM) of the existing fleet which consists at the moment, 1824 aircraft of different types all over the world.
The Auditors noted a competent approach of the company, not only to the major requirements of EASA Part 21 but the high attention of the company to the questions of product quality and safety. Several welcome comments for improvement of the company processes were received. As a result of the good work of the company engineering staff, there were no significant findings noted during the audit.
Flight Design general aviation and Lift Holding appreciate the care shown by the EASA representatives for the audit and the training that occurred in the meetings. It showed a good level of cooperation and lays the foundation for the future plans of the organization.
INNOVATIVE SKYE SH09 IS ON TRACK FOR CERTIFICATION NEXT YEAR

By Pia Bergqvist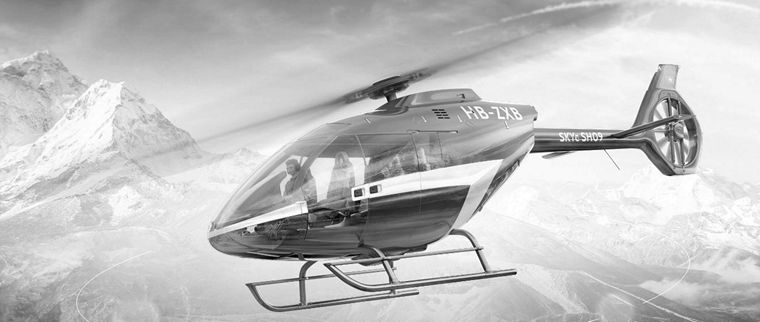 Photo © Marenco Swisshelicopter


You may recall the innovative design of the Marenco Swisshelicopter SKYe SH09 - the light helicopter with the double doors at the tail section and large sliding door entry for the glass cockpit - and wonder what is happening with the Swiss project. The answer is, a whole lot. The company announced last week it is making good progress on the development and testing program and is on track for type certification by the end of next year with deliveries beginning in 2019.
Marenco recently rolled out the third prototype for the multi-mission helicopter. The second prototype has accumulated 50 hours of flight testing, with more than 100 hours of rotor testing including the ground test. Plans call for a fourth prototype to roll out at the beginning of next year.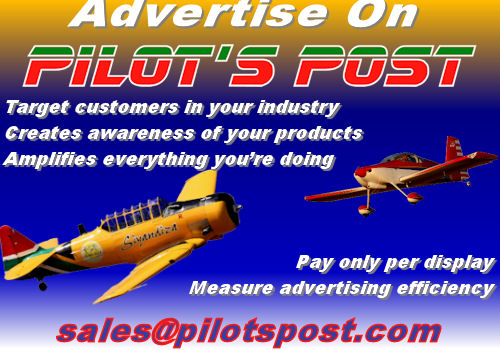 A Honeywell HTS900-2 engine powers the SKYe to speeds of around 145 knots. The rotor consists of five composite blades, which Marenco claims are low maintenance, have low vibration, and result in low lifecycle costs. The tail rotor is shrouded for reduced noise and increased safety, and the tail boom is mounted high for good access to the rear entry doors.The SH09 is designed to seat up to eight people.
The number of employees has increased by nearly 57 percent in the past year. There are currently 213 people on the payroll, the majority of whom are engineers. The ramp up of personnel will continue to support the start of serial production. A nearly 41,000 sq ft production facility, with space for administration, training and product support, opened in Mollis, Switzerland this year, with a logistics and pre-assembly center in the neighboring town of Näfels. Another administration and construction facility will open by the end of the year in Wetzikon, about 26 miles northwest of Mollis.
SUPERTANKER ACTIVATED TO FIGHT FIRE IN CALIFORNIA

The Global SuperTanker has been activated to fight quickly spreading fire in Northern California. The world's newest and largest aerial firefighting tanker went into action last night after the California Department of Forestry and Fire Protection (CAL FIRE) exercised its call when needed contract with the SuperTanker to fight the Ponderosa Fire, 10 miles east of Lake Oroville. The converted Boeing 747-400 flew one sortie of two individual drops of 8,500 gallons of retardant at approximately 7:00 pm local time, and is continuing today in assisting CAL FIRE crews on the ground.
The SuperTanker was at McClellan Air Base in Sacramento after recently completing "carding" by CAL FIRE. It received federal firefighting certification last month. This is the plane's first deployment in the United States.
When the fire was discovered it has already destroyed over 3,500 acres and was threatening as many as 1,300 structures. The SuperTanker was in air within three hours after its activation.
"We take our responsibility to assess this new tool during the interim approval process very seriously," said Chief Dave Teter, CAL FIRE's Deputy Director of Fire Protection. "Our incident commanders will continue to look for opportunities to evaluate the 747 in real world, battlefield conditions as part of this process just as we did with the DC-10 when this type of Very Large Airtanker technology was first introduced."
While this is the first time the Global SuperTanker has been deployed in the U.S., it was previously called upon to combat fires in Israel over Thanksgiving of 2016, and was in Chile for three weeks in January and February of 2017. While in Chile, the SuperTanker set a world record for liquid dropped by a land-based very large aerial tanker in a single day at 134,400 gallons. The plane was credited with saving people and homes, and the crew received awards and recognition from the Chilean Red Cross for their work in Chile.
Permanently based in Colorado Springs, Global SuperTanker's B747-400, The Spirit of John Muir, incorporates a patented system capable of delivering single or multiple payload drops aggregating over 19,000 gallons of water, fire retardant, or suppressant. These fluids can be released at variable rates from the plane's pressurized tanks, producing a tailored response to the firefighting need. This unique ability allows it to make as many as six drops in a single flight, while other aircraft such as the C-130 or BAe-146 must repeatedly land and refuel to achieve the same results. The Spirit of John Muir is the world's youngest, most modern, and fastest Very Large Air Tanker (VLAT). With a flying speed of 600 miles per hour, the Spirit of John Muir can reach any part of the globe in 20 hours or less, and virtually any part of North America in less than 4.5 hours.

BOEING MH-139 HELICOPTER COULD SAVE AIR FORCE MORE THAN $1 BILLION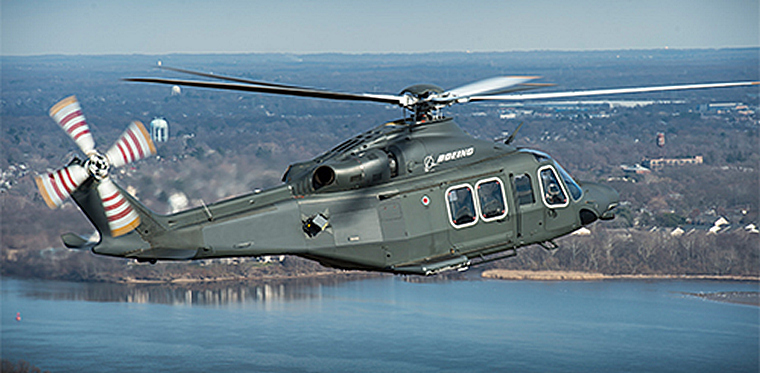 Photo © Boeing

The Boeing [NYSE:BA] proposal for its MH-139 helicopter to replace the U.S. Air Force's aging Huey fleet could save more than $1 billion in acquisition costs and lifecycle expenses.
The company submitted its bid for the Air Force to buy up to 84 MH-139s to protect the country's intercontinental ballistic missiles and meet certain domestic military transport needs. A contract award is expected next year. The UH-1N Huey fleet entered service in the 1970s.
The MH-139 is based on the AW139 that's in service with more than 250 government, military, and commercial operators around the world. Leonardo Helicopters builds the market-leading aircraft in Philadelphia.
Boeing military rotorcraft expertise, combined with the non-developmental, multi-mission helicopter, will provide exceptional value and capability to the Air Force and taxpayers.

DRC, Goma Airport: A Antonov An-26B operated by Services Air with four on board suffered a loss of engine power. The flight crew elected to turn back to the airport and touched down half way down runway 35 and failed to come to a stop on the runway. It overran onto an area of lava. The right hand main gear collapsed. The plane sustained substantial damage. The flight crew survived.
USA, Nevada: The U.S. Air Force has refused to reveal the aircraft involved in a crash last week that claimed the life of the pilot. The incident, which took place at a training facility in Nevada, has sparked speculation that some kind of previously unknown aircraft was involved. Unusually, the Air Force waited three days to make the crash public. Consider two other crashes the service reported last week, one involving two A-10 Thunderbolt fighters and the other an Iraqi Air Force officer flying a F-16. In both cases the incident was reported the next day. The more cryptic accident took place on the Nevada Test and Training Range, about 100 miles northwest of Nellis Air Force Base. According to Military.com, the Air Force has stated, "information about the type of aircraft involved is classified and not releasable." Asked this weekend about the crash, Air Force Chief of Staff David Goldfein said, "I can definitely say it was not an F-35."
France, Corsica: A Diamond DA42 Twin Star has crashed near Ghisonaccia airfield, Corsica. According to witnesses, the pilot performed a go-round due to high wind, and the plane stalled on subsequent initial climb. All four occupants, two men and two women died in the crash.
.



20 SEPTEMBER 1874

Du Temple builds a steam-powered monoplane which achieves a short hop after gaining speed by rolling down a ramp.


The du Temple Monoplane was a large aeroplane made of aluminium, built in Brest, France, by naval officer Félix du Temple in 1874. It had a wingspan of 13 m (43 ft) and weighed of only 80 kg (180 lb) without the pilot.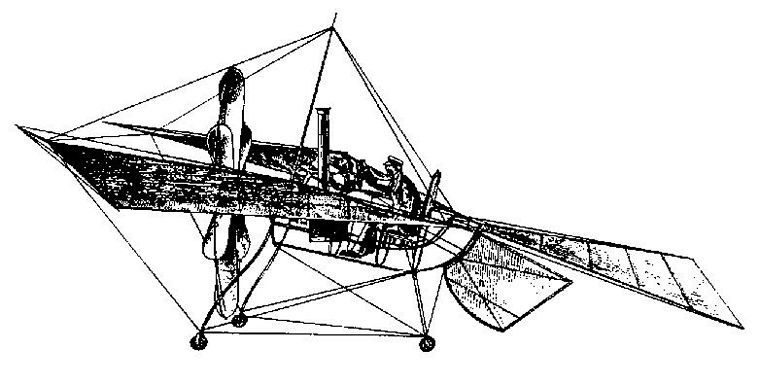 Image © commons.wikimedia.org

They first tried steam at very high pressures, then a hot-air engine, and finally built and patented, in 1876 a very light steam boiler weighing from 39 to 44 lb. to the horse power, which appears to have been the prototype of some of the light boilers which have since been constructed. It consisted in a series of very thin tubes less than 1/8 in. in internal diameter, through which water circulated very rapidly, and was flashed into steam by the surrounding flame."
This type of boiler, which boils the water instantly, has come to be known as a flash boiler. The engine design was later adopted by the French Navy for the propulsion of the first French torpedo boats.
Several trials were made with the aircraft and it is generally recognized that it achieved lift-off - described by Dollfus as "short hop or leap" and in Flight International as "staggered briefly into the air" - (from a combination of its own power and running down an inclined ramp) glided for a short time and returned safely to the ground, making it the first successful powered flight in history though not the first self-powered one.