THIS WEEK IN MIDWEEK UPDATE

Plan Your Weekend……..Forthcoming Events…….Aviation News

Worldwide Incidents and Accidents……This Week in Aviation History




30: Secunda Flying Club Rally. Contact Jonty Esser e-mail: jonty@promptroofing.co.za Cell: 076 302 0451
4: EAA Chapter 322 meeting. Dicky Fritz Moth Hall Edenvale. Contact: editor@afskies.co.za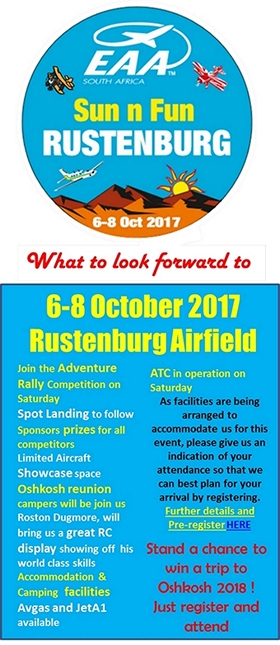 6-8: EAA Sun 'n Fun, Rustenburg. Contact Marie ReddyE-mail:
marie.reddyy@gmail.com
Cell: 083 259 7691.
7: SAAF Museum AFB Zwartkop open practise day
21-22: SAC Free State Regionals. Tempe airfield. Contact Annie Boon e-mail:
chunge@mweb.co.za
21 Durban Wings Club Fun Rally. Virginia Airport. Frank Eckard 083 269 1516
frank.eckard@mweb.co.za
.
3rd Saturday of every month. Microland. Bring and braai. Fires and bykos provided. Fires start from 09h30. Contact person: Nick Swardt 082 441 8011 or Alan Hussey 072 82 2341
24-26: African Airshow. Kotoka International Airport Ghana. Contact Jade Myburgh at +971 2 4192714 Website:
www.africanairshow.com
27,28 & 29: Oudshoorn Aeroclub Fly in. Braais, Fly-outs, live music, free shuttle service no landing fees and discount on Avgas. Contact Morne Jonker 062 429 5614
mornejonker @rocketmail.com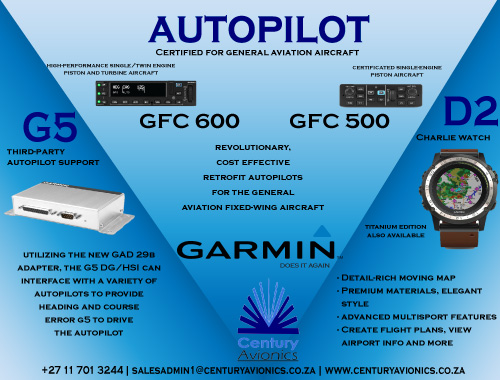 1: EAA Chapter 322 meeting. Dicky Fritz Moth Hall Edenvale. Contact:
editor@afskies.co.za
4: SAAF Museum AFB Zwartkop open practise day
4: Aero Club of South Africa annual awards evening. Contact: Sandra Strydom Tel: 011 082 1100 E-mail:
office@aeroclub.org.za
11: Peter Hengst Memorial Adventure Rally Brits EAA Adventure Rally-Brits. Contact Rob Jonkers 082 804 7032
rob@aerosud.co.za
for Rally information and entries and Trixiie Heron
editor@afskies.co.za
for EAA
18: Baragwanath Fun Rally. Contact Frank Eckard 083 269 1516
frank.eckard@mweb.co.za
3rd Saturday of every month. Microland. Bring and braai. Fires and bykos provided. Fires start from 09h30. Contact person: Nick Swardt 082 441 8011 or Alan Hussey 072 82 2341

2: SAAF Museum AFB Zwartkop open practise day
2-3: SAC Ace of Base Vereeniging. Contact Annie Boon E-mail:
chunge@mweb.co.za
6: EAA Chapter 322 meeting. Dicky Fritz Moth Hall Edenvale. Contact:
editor@afskies.co.za
9: SAAF Silver Falcons 50th anniversary airshow. AFB Langebaanweg, Western Cape.
28: FACF Fly in. ST Francis Airpark. Reserve date of 29 December in case of bad weather. All welcome, food and beverages will be available. Contact Barry Culligan mailto:
barry@otto.co.za

The Aviation Radio Show; get all your questions answered in one place. To listen to a recording of the live broadcast click on the link:
www.debela.co.za/aviation-radio-show




FIRST FLIGHT SUCCESS FOR GRIPEN E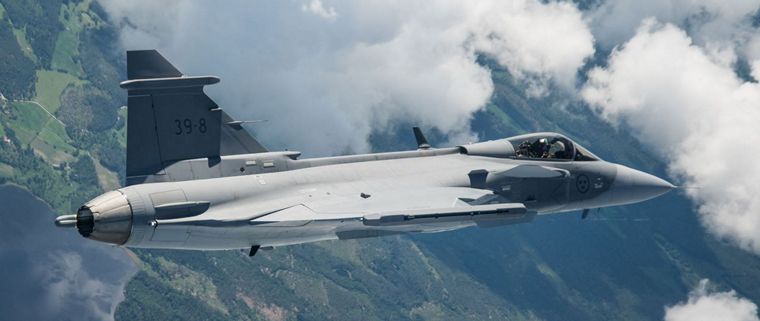 Photo © SAAB


Defence and security company Saab t completed a successful first flight of the next generation smart fighter, Gripen E.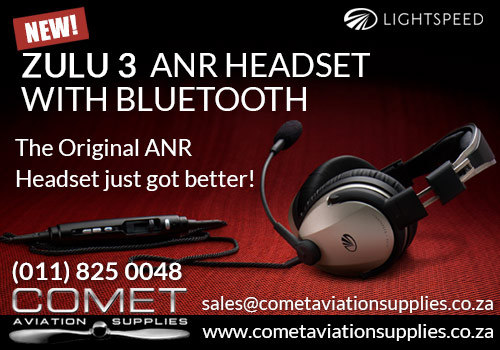 The Gripen E took off on its maiden flight, flown by a Saab test pilot. The aircraft (designation 39-8) left from Saab's airfield in Linköping, Sweden and flew over the eastern parts of Östergötland for 40 minutes. During the flight, the aircraft carried out a number of actions to demonstrate various test criteria including the retracting and extending of the landing gear.
"The flight was just as expected, with the aircraft performance matching the experience in our simulations. Its acceleration performance is impressive with smooth handling. Needless to say I'm very happy to have piloted this maiden flight," says Marcus Wandt, Experimental Test Pilot, Saab.
"Today we have flown this world class fighter aircraft for the first time. We achieved it with the fully qualified software for the revolutionary avionics system. This is about giving our customers a smart fighter system with the future designed in from the start. The flight test activities will continue to build on this achievement with the programme on track to achieve the 2019 delivery schedule to our Swedish and Brazilian customers," says Jonas Hjelm, Senior Vice President and Head of Saab Business Area Aeronautics.


WORLDWIDE FLEET OF F/A-18'S REACHES 10 MILLION FLIGHT HOURS




The global F/A-18 and EA-18 fleet achieved a significant milestone, reaching the 10 million flight-hour mark.
"Three hundred and sixty-five days a year, 24 hours a day, there is a Super Hornet or Growler somewhere in the sky serving the Navy," said Bob Kornegay, Boeing's domestic capture team lead for the program.
Dan Gillian, vice president of F/A-18 and EA-18 programs, said the team is proud of the milestone and looking forward to the program's bright future. "The F/A-18 is a combat-proven, evolutionary aircraft that has stayed ahead of the threat by regularly incorporating new capabilities into the platform," said Gillian. "It will continue its evolution into a next generation aircraft with Block III upgrades that will let the Navy add millions of additional flight hours while serving as the backbone of the carrier fleet into the 2040s."
Today there are more than 1,200 F/A-18 and EA-18 aircraft flying in 71 U.S. Navy and Marine Corps squadrons, including the Blue Angels flight demonstration squadron. Seven international countries also operate the aircraft.

FIRST A330 MRTT PHÉNIX FOR FRANCE MAKES MAIDEN FLIGHT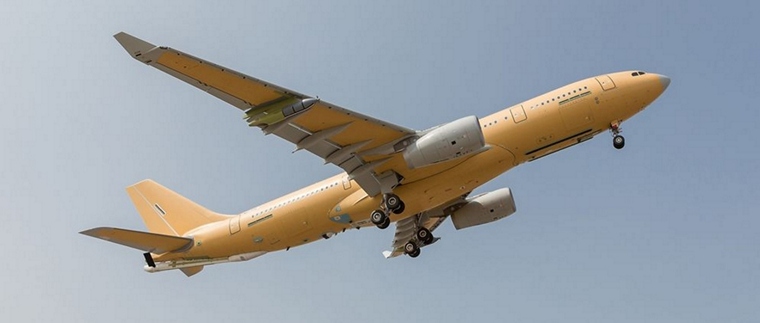 Photo © Pablo Cabellos / Airbus

Airbus Defence and Space has today successfully completed the maiden flight of the first A330 MRTT Multi Role Tanker Transport for France. The aircraft, which will be known in French service as Phénix, is the first of nine ordered by the French Defence Procurement Agency DGA, plus another three expected to be confirmed. It is the second new standard A330 MRTT to fly, featuring structural modifications, aerodynamic improvements giving a fuel-burn reduction of up to 1%, upgraded avionics computers and enhanced military systems.
The aircraft was converted in Getafe from a standard A330 assembled in Toulouse. The crew reported that the aircraft performed in line with expectations during the 3h 25min flight. The Phénix fleet will be equipped with a combination of the Airbus Aerial Refuelling Boom System (ARBS) and underwing hose-and-drogue refuelling pods, and can carry 272 passengers or be configured for medical evacuation. First delivery is due in 2018. Fifty-one A330 MRTTs have been ordered by eight nations of which 28 have been delivered.
LOCKHEED MARTIN COMPLETES 300TH ELECTRO-OPTICAL TARGETING SYSTEM FOR F-35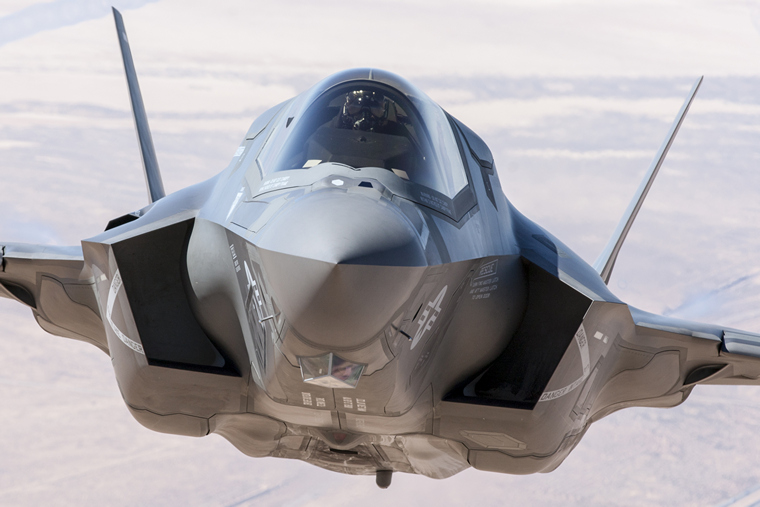 Photo © Lockheed Martin

Lockheed Martin (NYSE: LMT) recently completed its 300th Electro-Optical Targeting System (EOTS) for the F-35 Lightning II stealth fighter.
EOTS is an imaging sensor which allows the F-35 to identify, track and designate targets. The 300th EOTS was completed under the 10th Low-Rate-Initial Production (LRIP) contract, and each system was delivered on time or ahead of schedule.
"Completing the 300th EOTS is a testament to the growth of the F-35 program and our ability to produce a reliable and affordable system," said Paul Lemmo, vice president of Fire Control/Special Operations Forces Contractor Logistics Support Services at Lockheed Martin Missiles and Fire Control. "More than 650 EOTS have been ordered to date, and we are committed to continuing to drive down the cost and increase performance to support the F-35."
F-35 EOTS is the world's first sensor to combine forward-looking infrared and infrared search and track functionality to provide F-35 pilots with precise air-to-air and air-to-ground targeting capability. EOTS allows aircrews to identify areas of interest, perform reconnaissance and precisely deliver laser and GPS-guided weapons.
The F-35 Lightning II is a 5th Generation fighter, combining advanced stealth with fighter speed and agility, advanced mission systems, fully fused sensor information, network-enabled operations and cutting-edge sustainment. More than 240 F-35s have been built and delivered worldwide, and they have collectively flown more than 105,000 flight hours.
MDHI AWARDED $1.4 BILLION IDIQ FOR ARMED SCOUT ATTACK HELICOPTERS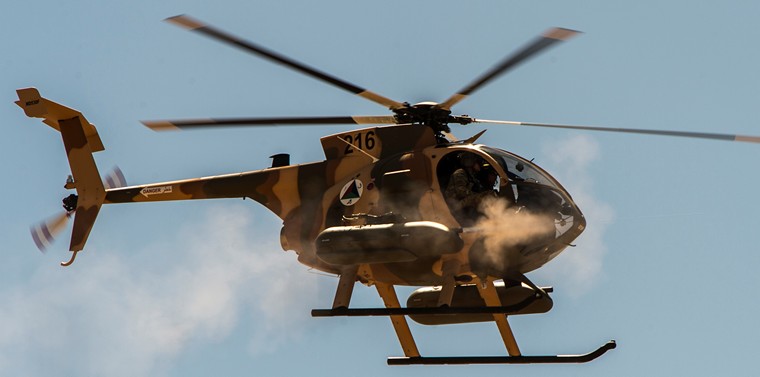 Photo MD Helicopters

MD Helicopters, Inc. (MDHI) announced today that it has been awarded a 5-year, firm-fixed price Contract to provide an estimated quantity of 150 armed MD 530 aircraft and the required production support services, including program management, delivery support, pilot training, and maintenance, to U.S. and Partner Nation Army Aviation Forces in support of U.S. Army foreign military sales (FMS) opportunities.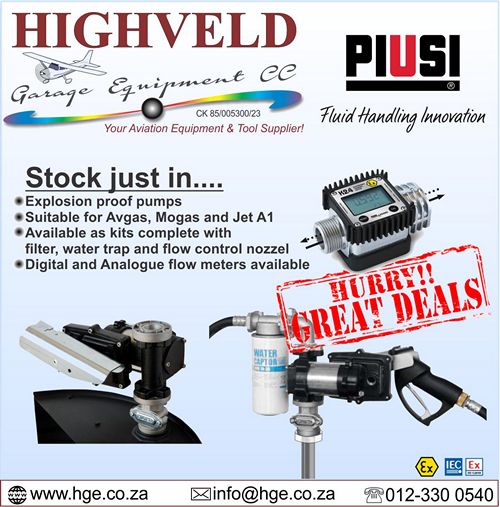 The Contract has an estimated completion date of Sep. 30, 2022 and a potential value of $1,385,497,987. U.S. Army Contracting Command, Redstone Arsenal, Alabama is the contracting agency (W58RGZ-17-D-0089).
The first Deliveries under the Contract will be thirty (30) new MD 530F Cayuse Warrior helicopters for the Afghan Air Force. Valued at $176.6 million, these first aircraft will be configured with MDHI's newly certified Block 1 glass cockpit, featuring the Howell Instruments Engine Instrumentation System, Garmin GDU 620 Electronic Flight Instruments, Garmin GTN 650H Communication/Navigation/Global Positioning System (COM/NAV/GPS), and Northern Airborne Technology Cabin Audio System.
Mission Equipment for these aircraft will include a ballistic crash worthy fuel system, consisting of a main fuel tank and a 38-gallon Auxiliary Fuel Tank, high capacity landing gear, FN Herstal Weapons Management System, DillonAero Mission Configurable Armament System (MCAS) weapons plank and Fixed-Forward Sighting System, Rohde & Schwarz M3AR Tactical Mission Radio, and FN Herstal .50 caliber HMP 400 Machine Gun Pods and M260 7-shot rocket pods.
"The MD 530F Cayuse Warrior has been a proven performer in support of ground operations and in the execution of close air support interactions since it first arrived in Kabul," Tilton continues. "It is extremely gratifying to see that our focus on quality, technology, and rapid delivery has resulted in such a significant contract; one that solidifies MDHI's position as a preferred provider of armed scout attack helicopter solutions."
Aircraft deliveries on the initial Contract Delivery Order will be complete by September 2019.
CMIG LEASING FURTHER ENHANCES COOPERATION WITH AIRBUS HELICOPTERS IN CHINA



Photo © Lorette Fabre/Airbus


Tianjin, China, CMIG Leasing (previously known as CMIFL) and Airbus Helicopters further strengthened their partnership through an agreement signed during China Helicopter Exposition 2017 by TANG Min, President of CMIG Leasing, and Marie-Agnes Veve, General Manager of Airbus Helicopters China.
Upon the agreement, the two parties will further deepen their cooperation in civil helicopter operations including navigational operation and low-altitude air tourism. In addition, both parties are committed to expanding this cooperation to the public services segment, including police aviation, emergency medical services (EMS), and forest firefighting. To accomplish such objectives, CMIG Leasing also signed a letter of intent for up to two pre-owned H225 helicopters to be used in firefighting missions, further demonstrating the performance and versatility of this variant of the Super Puma family.
CMIG Leasing is following the terms and conditions of the existing framework agreement announced at China Helicopter Exposition in 2015, which covers a total of 100 Ecureuil family helicopters. To date, 20 Ecureuil helicopters from this agreement have already been delivered.
"We're delighted to further strengthen our strategic partnership and extend the cooperation with CMIG Leasing for the civil helicopter industry in China," said Marie-Agnes Veve, General Manager of Airbus Helicopters China. "Airbus Helicopters has been present in China for 50 years, as the first Alouette III helicopter entered into the country in 1967. We are committed to the continued development of China's helicopters industry and by working with such great partners, we can all achieve more success together."
CMIG Leasing is one of the most influential helicopter leasing companies in China, as well as a strategic partner of Airbus Helicopters. At the last China Airshow in 2016, CMIG Leasing signed a LOI for the new generation, twin-engine H160 helicopter, making them the launch customer in China and strengthening their commitment to China's general aviation industry by fulfilling diversified market demands.
Airbus Helicopters is the world's leading helicopter manufacture and is the leader as well in China's civil helicopter market with a 40% market share. Today, more than 260 Airbus helicopters are flying

Spain, Fuerteventura: A TuiFly Boeing 737-800 was accelerating for take-off from Fuerteventura's when both left hand main tyres blew and separated from the wheel rims. The crew rejected take off at high speed. The aircraft slowed on left main wheel rims, nose and right main gear tyres and came to a safe stop on the runway. There were no injuries; the aircraft damage remained limited to the left main gear.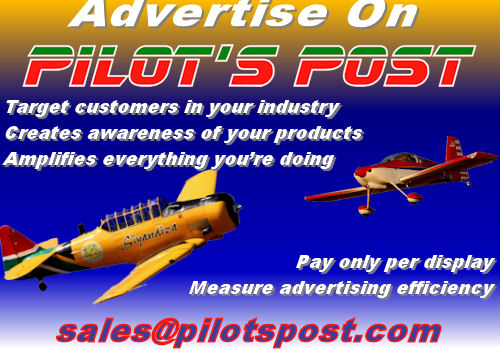 USA, Detroit: A Skywest Canadair CRJ-200 on a flight from from Detroit,MI to Rochester,NY (USA) with 34 passengers and 3 crew, was climbing out of Detroit when the crew stopped the climb at FL250 and decided to divert to Erie,PA (USA) reporting they had received indication that one of the thrust reversers (engine CF34) had deployed in flight. The crew advised that both engines were still running and landed safely on Erie's runway 24. Maintenance determined that the thrust reverser had not deployed, it was just a problem with a sensor.
China, Hong Kong: A Cathay Pacific Airbus A330-300 performing a flight from Hong Kong (China) to Adelaide,SA (Australia) with 240 people on board, was descending to 9000 feet on approach to Adelaide when the crew declared PAN reporting the failure of the left hand engine (Trent 772). The crew shut the engine down, advised they would perform a normal landing single engine. The aircraft landed safely on Adelaide's runway 05 about 13 minutes after declaring PAN.
Turkey, Istanbul: A Cessna 650 Citation VII corporate jet was destroyed in an accident and post-impact fire during an attempted on landing at Istanbul-Atatürk International Airport in Turkey. Shortly after take-off a situation developed which forced the flight to return to the departure airport. The aircraft suffered a runway excursion while attempting to land on runway 35L. It crossed a concrete ditch and a post impact fire erupted. The two pilots, hostess and sole passenger survived the accident.
Russia, Moscow: Russian investigators have indicated that the Emirates Airbus A380 involved in an altitude deviation incident in Moscow had descended to around 400ft while still 7.5nm from the runway. The information has been disclosed by French investigation authority BEA, citing counterparts in Russia. It states that the aircraft had been attempting to intercept the ILS for landing, as it carried out an approach to Moscow Domodedovo's runway 14R. The aircraft - descended to 400ft while 7.5nm inbound, and the crew received an enhance ground-proximity warning system alert. On a typical ILS glideslope an aircraft at this distance would normally be operating at around 2,400ft. The threshold elevation of runway 14R is 180m and there are various obstacles, including chimneys and masts, in the vicinity of the approach path. Having executed a go-around the crew then attempted a second approach which, BEA says, was also "unsuccessful" and was similarly aborted. "The aircraft landed safely on the third approach," it adds. United Arab Emirates investigators had previously stated that the aircraft, arriving from Dubai on 10 September, had been transporting 446 occupants.
.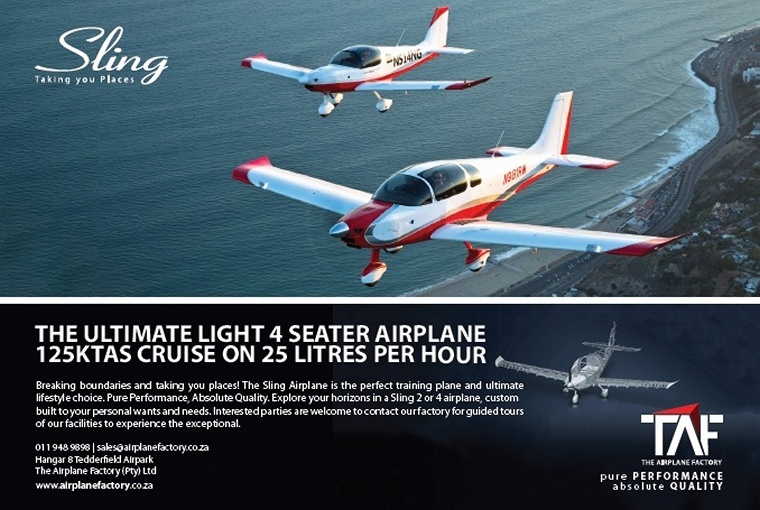 27 SEPTEMBER 1908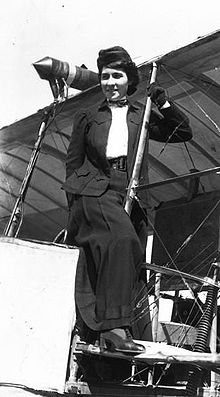 Thérèse Peltier makes a flight of 200 m (656 feet) at a height of approximately 2.5 m (8 feet) at the Military Square in Turin, Italy. Photos of Peltier with the aeroplane are published on 27 September. Unofficially, it is the first flight by a female aviator.
Thérèse Peltier (1873 - 1926) a French sculptor and aviator is popularly believed to have been the first ever woman passenger in an airplane she should perhaps instead be recognised as the first woman to pilot a heavier-than-air craft.
On 8 July 1908 in Turin Peltier flew as a passenger with Delagrange for a distance of 656 feet. Peltier also accompanied Delagrange to Italy and made a solo flight of 200 metres at a height of 2.5 metres at the Military Square in Turin.
When Delagrange died in an airplane accident on 4 January 1910 at Bordeaux, Peltier left aviation forever.