THIS WEEK IN MIDWEEK UPDATE

Plan Your Weekend……..Forthcoming Events…….Aviation News

Worldwide Incidents and Accidents……This Week in Aviation History






We are not aware of any events planned for this weekend.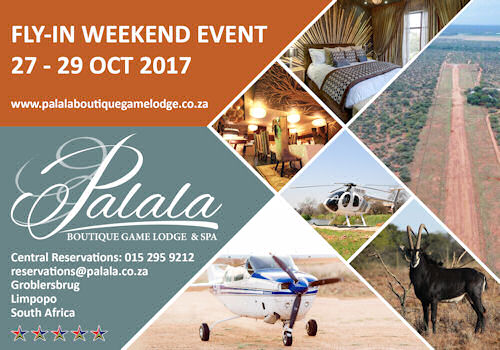 21-22: SAC Free State Regionals. Tempe airfield. Contact Annie Boon e-mail:
chunge@mweb.co.za
21 Durban Wings Club Fun Rally. Virginia Airport. Frank Eckard 083 269 1516
frank.eckard@mweb.co.za
.
3rd Saturday of every month. Microland. Bring and braai. Fires and bykos provided. Fires start from 09h30. Contact person: Nick Swardt 082 441 8011 or Alan Hussey 072 82 2341
24-26: African Airshow. Kotoka International Airport Ghana. Contact Jade Myburgh at +971 2 4192714 Website:
www.africanairshow.com
27,28 & 29: Oudshoorn Aeroclub Fly in. Braais, Fly-outs, live music, free shuttle service no landing fees and discount on Avgas. Contact Morne Jonker 062 429 5614
mornejonker @rocketmail.com

27-29: Palala Boutique Game Lodge weekend fly in. Directions 06/24 Airstrip is 1200 meters long, with 150 meters paved with hard rolled gravel in between 2700 ft. above sea level. S23 06 16 E027 52 49. Contact Elizabeth Olivier E-mail:
marketing5@fusionhotel.co.za
Cell: 072 320 4406 or
resrevations@palala.co.za

1: EAA Chapter 322 meeting. Dicky Fritz Moth Hall Edenvale. Contact:
editor@afskies.co.za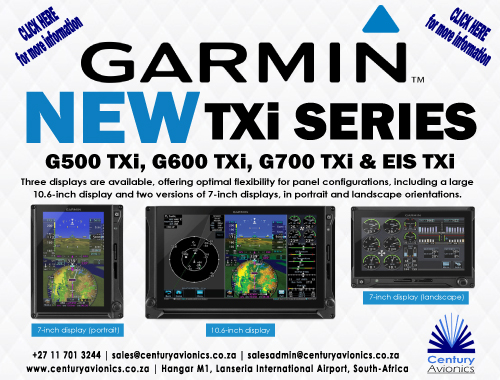 4: SAAF Museum AFB Zwartkop open practise day
4: Aero Club of South Africa annual awards evening. Contact: Sandra Strydom Tel: 011 082 1100 E-mail:
office@aeroclub.org.za
4: Volksrust Breakfast Run. Braai and Hangar dance. Overnight at one of the guests houses. A shuttle service will be available. Please RSVP Robert Jacobs at Whatsup 082 907 4917 and indicate whether you will need Mogas and how much.
11: Peter Hengst Memorial Adventure Rally Brits EAA Adventure Rally-Brits. Contact Rob Jonkers 082 804 7032 rob@aerosud.co.za for Rally information and entries and Trixiie Heron
editor@afskies.co.za
for EAA
18: Baragwanath Fun Rally. Contact Frank Eckard 083 269 1516
frank.eckard@mweb.co.za
3rd Saturday of every month. Microland. Bring and braai. Fires and bykos provided. Fires start from 09h30. Contact person: Nick Swardt 082 441 8011 or Alan Hussey 072 82 2341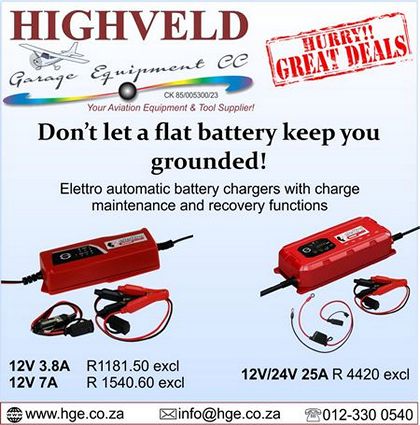 2: SAAF Museum AFB Zwartkop open practise day
2-3: SAC Ace of Base Vereeniging. Contact Annie Boon E-mail:
chunge@mweb.co.za
6: EAA Chapter 322 meeting. Dicky Fritz Moth Hall Edenvale. Contact:
editor@afskies.co.za
9: SAAF Silver Falcons 50th anniversary airshow. AFB Langebaanweg, Western Cape.
28: FACF Fly in. ST Francis Airpark. Reserve date of 29 December in case of bad weather. All welcome, food and beverages will be available. Contact Barry Culligan
mailto:barry@otto.co.za

The Aviation Radio Show; get all your questions answered in one place. To listen to a recording of the live broadcast click on the link:
www.debela.co.za/aviation-radio-show




AMERICAN LEGEND INTRODUCES SUPER LEGEND XP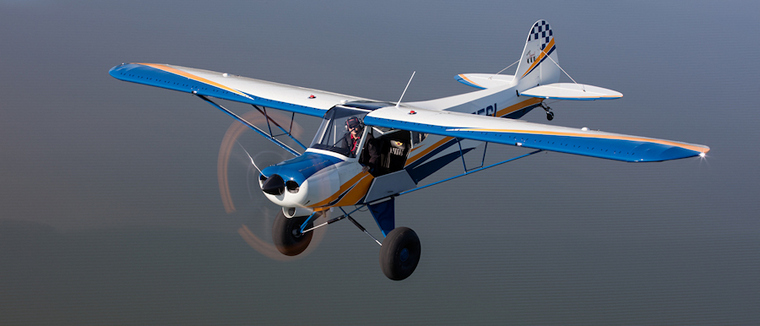 Photo © American Legend Aircraft.


American Legend Aircraft Company announced the availability of its new Super Legend XP. The enhanced performance version of the company's Legend Cub incorporates a number of features making the Super Legend XP the most capable newly manufactured Cub available today.
The Super Legend XP (eXtra Performance) is now available as an E-LSA or EAB. Enhancement modifications include square wing tips, extended flaps and ailerons, 40-gallons-usable fuel tanks, and more. Stunning slow speed characteristics, higher top speed, and greater control authority are the result of the wing modifications. Extra fuel capacity allows for longer roundtrip/backcountry flights without a fuel stop. But that's just the beginning of what the Super Legend XP has to offer.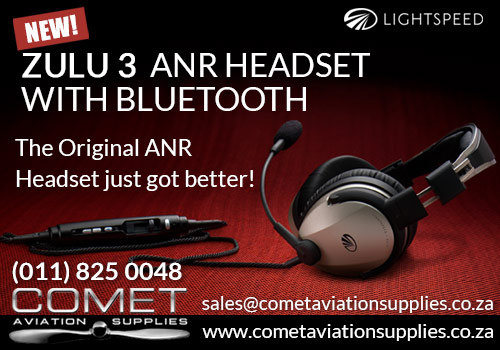 The Super Legend XP also offers more in its undercarriage. A custom-made cabane vee is the perfect match for bigger engines and tundra tires. An extended landing gear puts the wheels three inches forward and adds three inches in height. The results are increased angle of attack for better take-off performance and improved braking with heavier engines.
Coupled to the extended landing gear are Acme Aero Shocks. These cutting-edge shock absorbers enhance comfort and control during taxi and landing. Acme Aero Shocks regulate rebound and compression with great efficiency. The company's proprietary system is NASCAR, F1 and Baja Racing tested and proven.
A range of tundra tires-sized from 8.50 to 31 inches-is matched with Grove wheel/brakes on the Super Legend XP. Plus, there's a choice of heel or toe brakes. A new T3 Tailwheel Suspension System replaces the customary static leaf spring with a dynamic coil spring. With shock absorption that's neither abrupt nor too yielding, the T3's coil over shock is tuned to provide impact cushioning and limit rebounding. The T3 works with Scott and ABI baby bushwheels.
With its Super Legend, American Legend Aircraft Company brought high performance engines to the Cub platform. The Super Legend with a 115-hp Lycoming O-233 increased the aircraft's power-to-weight ratio to the equivalent of a 150-hp Piper Super Cub. Adding a Titan engine to the Super Legend HP increased power even more.
"There's a cosmetic benefit too. The XP looks bigger, larger, and heavier. More importantly, the performance goals we achieved met all my expectations." Other accomplished pilots who favor the Legend Cub are well-known performers such as Bruce Bohannon, Frank Knapp, and Greg Koontz.
PIPER PROMOTES M-CLASS LINEUP AT NBAA



Piper Aircraft, Inc. will promote its economical, top of the line M-Class product line up at the upcoming National Business Aviation Association's Annual Meeting and Convention. Executives from Piper Aircraft will attend the event along with its dealers and sales agents, to be held October 10-12 in Las Vegas.
"The NBAA Convention provides a great opportunity to promote all three of our M-Class products to a wide range of business aviation operators. Each aircraft, from our single-engine piston pressurized to the single engine turbo prop offer advanced safety features, competitive acquisition costs as well as low operating costs. Our flagship product, the M600, with its significant payload and range is proving to be the ideal jet stablemate for a corporate flight department," said Piper's Vice President of Sales, Marketing and Customer Support, Ron Gunnarson.

Prominently positioned on static display at Henderson Airport will be Piper's flagship product, the M600, as well as the single-engine turboprop M500, and the pressurized single-engine piston-powered M350, which comprise the Piper M-Class in its entirety. In addition to the static display, the Company will have a full size mock-up of the Piper M600 at the Las Vegas Convention Center.
About the M600
The M600, the most advanced and capable aircraft in Piper's M-class line up, seats six and is powered by a Pratt & Whitney PT6A-42A turboprop engine flat rated at 600 SHP. The aircraft has a maximum speed of 274 ktas / 507 km/h at maximum available power settings and has a max range of 1,484 nm / 2,748 km at intermediate cruise settings. The M600 features the most sophisticated general aviation avionics suite available from Garmin. The Garmin G3000 offers industry-leading intuitiveness and powerful avionics capabilities. Innovative pilot interface design allows for easy and efficient flight deck management, increasing safety margins and reducing pilot workload.
About the M500
The Piper M500 features the latest in Garmin G1000 avionics, enhanced safety features, and a number of other significant product improvements. The six-place M500 is powered by a Pratt & Whitney PT6A-42A 500shp engine, sports a 260 KTAS / 482 km/h max cruise speed and has a range of 1,000 nm / 1,852 km. Equipped with an improved Garmin G1000 avionics suite featuring the most advanced safety features available in any single engine turboprop aircraft.
About the M350
The Piper M350 comfortably seats six with club seating. It is powered by a Lycoming TIO-540-AE2A 350 horsepower engine, sports a 213 KTAS / 395 km/h max cruise speed, and has a range of 1,343 nm / 2,487 km. The aircraft comes standard with an improved Garmin G1000 avionics suite, with the latest safety features, including a hypoxia recognition feature with an emergency descent mode. Additionally, the aircraft has a new digital fuel quantity system from Ametek.
CAPE AIR FIRMS DELIVERY SCHEDULE FOR FIRST 20 OF 100 TECNAM P2012 TRAVELLER AIRCRAFT

By Stefano Mavilio




From left: Mike Migliore - CFO, Jim Goddard - Senior Vice President, Dan Wolf - CEO and Founder CAPE AIR, Paolo Pascale, TECNAM CEO, Amedeo Fogliano, CFO and Walter Da Costa, Global Sales Director

Tecnam today announced the conclusion of an agreement with U.S.-based commuter airline Cape Air on delivery schedule for the first 20 of 100 Tecnam P2012 Traveller aircraft.
Negotiations were concluded following an extensive review of the configuration, direct and indirect cost analysis of the P2012 by key members of both the Cape Air and Tecnam leadership teams, including Dan Wolf - CEO and Founder, Jim Goddard - Senior Vice President, Fleet Planning & Acquisitions and Mike Migliore - CFO of Cape Air. The contract was signed by Paolo Pascale, CEO, Amedeo Fogliano, CFO and Walter Da Costa, Global Sales Director on behalf of Tecnam.
The production of the next-generation 11 seat P2012 Traveller has been much anticipated by many airlines, who have been demanding a replacement for the hundreds of 'heritage' airplanes in the FAR23/CS23 category currently in service around the world.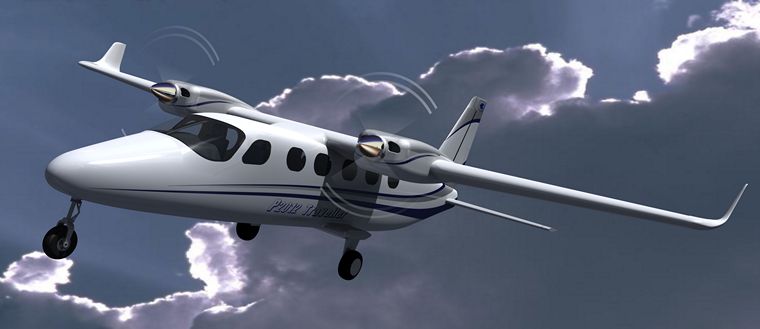 Cape Air has been a key partner in the development of the Traveller, along with Lycoming engines and Garmin avionics. EASA and FAA certification is on track for 2018, with an initial delivery of the first 20 airplanes beginning in January 2019.
Several pre-orders for the Traveller have been received from operators worldwide, including Argentina, Russia, Australia and Europe, which will quickly establish the P2012 as the perfect aircraft for regional airlines operating short-haul routes.
The Tecnam P2012 Traveller, designed by Professor Luigi Pascale, first flew on July 21st, 2016. Tecnam is aiming for EASA and FAA certification by 2018. Since the maiden flight, the prototype has accumulated more than 250 flight hours. P2012 serial number 002 has been configured as a "Conforming Production Aircraft', and will be the template for P2012 customer production aircraft.
Equipped with latest avionics from Garmin, the new G1000 Nxi and powered by two modern 375 HP Lycoming piston engines, the Tecnam P2012 Traveller has been designed from the start to be a very versatile and flexible aerial platform, offering multi-role opportunities including VIP, cargo, parachuting, medevac and amphibious.
EUROFIGHTER TYPHOON WILL BRING NEW CAPABILITIES AND ECONOMIC AND INDUSTRIAL BENEFITS TO POLAND




The Eurofighter consortium declared at MSPO defence exhibition that Poland should consider the Eurofighter Typhoon as it looks at its future combat aircraft requirements.
Raffael Klaschka, head of marketing at Eurofighter GmbH, commented: "Eurofighter Typhoon augments existing capabilities and further complements a powerful deterrence against any potential threat to Poland's borders."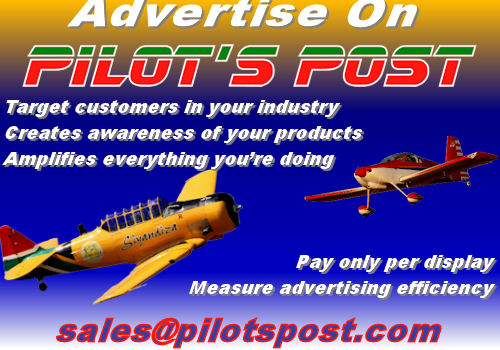 Typhoon - the largest military collaborative programme developed by the NATO European Countries - is the benchmark regarding NATO Air-Defence on the Fighter Export Market. The Eurofighter programme, which already has a fleet of nearly 500 aircraft across Europe, will also bring real opportunities from an industrial and economic perspective.
Raffael Klaschka continued: "Joining the Eurofighter programme would bring new and additional opportunities to Poland - both from a military and economic perspective, with a number of possible options in scope, from assembly and manufacturing to support and maintenance. And, of course, Poland would play a role in the definition of any future development of the aircraft, which will continue to be in service well beyond 2050."
The Eurofighter consortium is made up of Europe's three main defence & aerospace companies: Airbus Defence & Space, Leonardo and BAE Systems, headquartered in Germany, Italy and the UK respectively. The consortium already supports thousands of jobs around Europe, including 4,000 direct jobs in Poland.
Eurofighter Typhoon is the most advanced new generation multi-role/swing-role combat aircraft available on the world market. Eight customers (Germany, the United Kingdom, Italy, Spain, Austria, Saudi Arabia, Oman and Kuwait) have already ordered the Eurofighter Typhoon. With 599 aircraft ordered, Eurofighter Typhoon is currently the largest and most successful military procurement programme in Europe.
LOCKHEED MARTIN T-50A REACHES 100 FLIGHTS IN GREENVILLE, SOUTH CAROLINA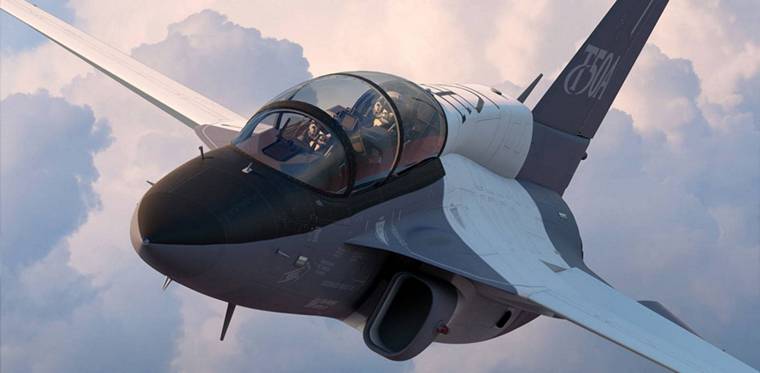 Photo © Lockheed Martin.


Lockheed Martin Corp. (NYSE: LMT) achieved a new milestone this week as the T-50A aircraft flew its 100th sortie at the Greenville, South Carolina, facility. This flight continues to demonstrate the company's low-risk, Ready Now approach to the Advanced Pilot Training (APT) competition.
Flight operations began at the Greenville site in November 2016 as the team worked toward a March 2017 proposal deadline and submission of the required flight test data at the end of June.
"We've met the U.S. Air Force flight test requirements for the proposal, however our flight operations team continues to produce a regular rhythm of sorties to keep the pilots proficient, the aircraft operational and ensure we're prepared to ramp up operations on day one of a decision," said Doug Batista, T-50A program director.
"This particular flight in TX-2, included simulated air-to-air engagements, simulated air-to-surface attacks, and instrument proficiency training," said Elliott "Hemo" Clemence, Lockheed Martin test pilot.
In February 2016, Lockheed Martin announced its plans to offer the T-50A in the APT competition and build the aircraft at a final assembly and checkout (FACO) facility in Greenville. Lockheed Martin formally unveiled its T-50A FACO and operations center in August 2016.
The T-50A is ready on day one of contract award and is purpose-built around 5th Generation thinking. It will train the F-22 Raptor and F-35 Lightning II pilots of tomorrow, as well as pilots for frontline 4th Generation aircraft. The T-50A builds upon the proven heritage of the T-50 family of aircraft with more than 150 T-50s flying today - 150,000 flight hours and counting - and more than 2,000 pilots who have trained in this aircraft.
Lockheed Martin's accompanying T-50A Ground-Based Training System features innovative technologies that deliver an immersive, synchronized ground-based training platform. The T-50A team also brings extensive experience in world-class, worldwide logistics support.

ROYAL THAI POLICE BECOMES FIRST H175 OPERATOR IN ASIA PACIFIC




London, The Royal Thai Police has received two H175 helicopters from Airbus Helicopters, making it the first in Asia Pacific to operate the newest rotorcraft.
The Royal Thai Police will be using this super medium aircraft, equipped with the latest aircraft technology and capabilities, for VVIP transportation and various police missions.
"We welcome the Royal Thai Police as the inaugural H175 operator for this region and we are grateful for their continued trust in our products as they expand their fleet. We have full confidence of the H175's performance and capabilities, in fulfilling its most challenging missions. Besides a strong product, our Bangkok-based support centre stays committed to supporting our customer's operations in close proximity", said Philippe Monteux, Head of Southeast Asia and Pacific of Airbus Helicopters.
The Royal Thai Police currently operates nine Airbus helicopters, comprising five H155, two AS365 N3+ and two H175.
More than 15 H175 helicopters have flown about 12,000 hours globally today. With an excellent payload for both short and long range missions, the H175 has a maximum take-off weight of nearly eight tonnes and is designed to provide unmatched efficiency across a variety of missions, including utility, law enforcement, VIP transport, oil and gas, as well as search and rescue. Equipped with Helionix, Airbus Helicopters' integrated suite of advanced avionics and 4-axis autopilot, the H175 offers enhanced situational awareness and improved operational safety by helping to reduce pilot workload and increasing mission flexibility. With a seating capacity of up to 12 passengers in an executive/VIP configuration, the H175 ensures a smooth, safe ride at all speeds in a climate controlled cabin, while offering excellent panoramic views.

Maldives, Male: A Maldivian de Havilland DHC-6-300 Twin Otter on floats, on a flight from Dhaalu Atoll to Male (Maldives) with 15 passengers and 3 crew, was on approach to Male's Sea Port when the aircraft encountered unexpected extreme weather. During landing it impacted the waters hard at the Sea Port and flipped over. The occupants were able to evacuate the aircraft in time. A crew member sustained minor injuries and was taken to a hospital, the other occupants escaped without injuries.
Canada, Conklin Christina: A Sunwest Aviation de Havilland Dash 8-300, on a flight from Edmonton to Conklin Christina Lake with 43 passengers and 4 crew, when landing at MEG Energy Christina Lake Airstrip collided with two deer. The aircraft came to a stop with minor damage. The aircraft received damage, the occupants remained uninjured.
USA, Williamsburg County: A Cessna 401B operated by Haddock Flying Service Inc with two on board clipped trees and impacted swampy wooded terrain in the Gourdin community southwest of Lane, South Carolina. The airplane was partially consumed by the post-impact fire and the two occupants on-board were fatally injured.
USA, New York: The National Transportation Safety Board is investigating the collision between a civilian drone and an Army UH-60 helicopter east of Staten Island, New York. The Army helicopter sustained damage to its main rotor blade, window frame and transmission deck. A motor and arm from a small drone, identified as a DJI Phantom 4, were recovered from the helicopter.



14 OCTOBER 1927

Dieudonne Costes and Joseph le Brix make the first non-stop aerial crossing of the South Atlantic, flying a Breguet 19 from Saint-Louis, Senegal to Port Natal in Brazil, as a part of their round-the-world 57,000 km trip.


Dieudonné Costes (14 November 1892 - 18 May 1973) was a French aviator who set flight distance records. He was also a fighter ace during World War I. He received a pilot diploma (brevet) on 26 September 1912. During World War I, he served in the French Air Service, in MF55 and MF85 Farman squadrons, then in N506, N507 and N531 fighter Nieuport squadrons, on the Balkan front. He scored 8 victories (6 confirmed) there, the first in April 1917, the rest in January-September 1918. He ended the war as a 2nd Lieutenant.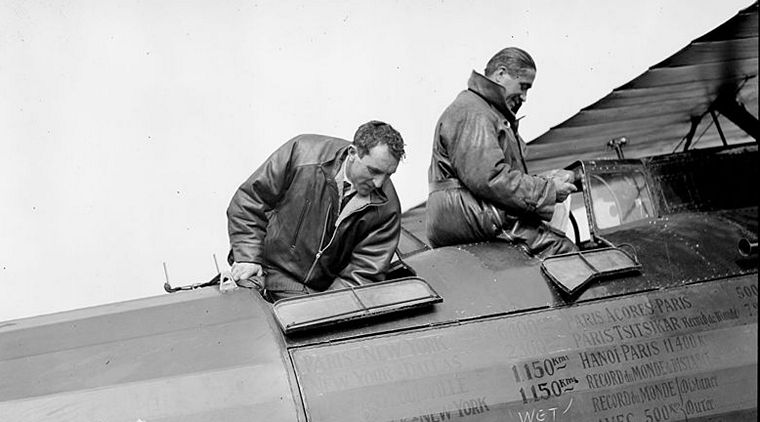 Photo en.wikipedia.org


After the war, he flew in civil aviation, starting with Latecoere in 1920, on the Toulouse-Casablanca mail route, then flying on the Bordeaux-Paris route in 1921 and on the Paris-London route in Air Union airlines in 1923. From 1925, he became a test pilot in Breguet works. He then started to perform long-distance and record breaking flights with Breguet 19 aircraft.
Between 10 October 1927 and 14 April 1928, Costes and Joseph Le Brix flew 57,410 km (35,652 miles) around the world, in a Breguet 19GR named Nungesser-Coli, from Paris through Argentina, Brazil, the United States, Japan, India, and Greece, although they travelled across the Pacific Ocean from San Francisco, California, to Tokyo, Japan, by ship.[1] During the trip, they made the first non-stop aerial crossing of the South Atlantic Ocean on 14-15 October 1927, flying between Saint-Louis, Senegal, and Natal, Brazil. While in South America, they routed themselves through every country in the continent. On 15-17 December 1928, Costes, with Paul Codos, set a world distance record in a closed circuit of 8,029 km (4,986 miles).