1. Message from the Editor
2. A small matter of knowledge
3. Africa's 2017's Hazards, Incidents, Accidents and Safety Occurrences
4. Emergency Response Planning
5. Henley Global Aviation Safety and Quality Training
6. New Airport in Botswana
7. Nigerian appointed Vice-President of International Aviation Organisation, ICAO
8. Nigeria Airports fail United States FAA Audit.
9. NTSB'S "Flying on Empty" focuses on pilot fuel management
10. Climate change might make flights longer and bumpier.
11. News from the Johannesburg Airports
12. Finale
13. IATA
1. MESSAGE FROM THE EDITOR
The safety of aircraft when either parked on the ramp or taxiing around the airport really does rely on every single one of us who has the ability to notice something that is out of place. My old saying has always been that scurrilous operatives who steal from baggage or cargo or aircraft are a bigger danger when they leave something in a bag, item of cargo or anywhere on an aircraft. Security Permit Holders working on airside are, in general, forever moaning about the security that they have to undergo before they can get onto airside (now known as the restricted area) but you know what maybe we should all just take a deep breath, count to 10 and go "well this stuff is all there for a good reason". To that end have a look at the article in Section 8 and see if you could prevent such an incident at the airport you operate from.
Please keep your eyes open as bird strikes are becoming more prevalent as the migration season is in full flight.
Vivienne
2. A SMALL MATTER OF KNOWLEDGE
Why are shutters kept open for take-off and landing?
For many of us, on-board announcements and safety presentations are nothing but white noise as we page through our inflight magazine and eagerly await take-off. Lift your tray table, switch your phone off (even if it's in flight mode) and put your seat upright are mantras you could almost say in your sleep. Ever wondered why they exist in the first place?
For those of us rudely awakened by the announcement to open our window blinds upon landing so that the rising sun streams through the cabin and almost blinds you, the Association of Southern African Travel Agents (ASATA) has this explanation to help you #TravelwithPeaceofMind...
For your safety
While air travel is one of the safest modes of transport, take-off and landing are considered the most critical in aviation when most accidents tend to happen. For this reason, an open window blind forms part of a long process to prepare the cabin for sudden emergencies. Passengers are asked to take this step so that cabin crew members can look out of the windows to assess which side of the aircraft is safest to disembark from in case of a sudden and unexpected emergency.
It goes without saying that every second counts during an emergency. If shades are open the crew can see the outside conditions, and this will help them in planning an evacuation, such as determining which doors to use (as, for example, one side may be on fire). As a general rule of thumb, most passengers in their nature are curious, and are the ideal look-out companions with 'extra eyes' to see if something goes wrong out there, like with one of the engines. Usually passengers report any untoward incidents right away.
It is also a fact that during the daytime, opening window blinds and putting cabin lights on full blast, will make the eyes more used to the light. Thus, if something goes wrong and people need to be evacuated quickly there will not be a sudden change in light contrast, which might lead to temporary blurred vision. The same reasoning applies to night flights - window shades are open and cabin lights are dimmed to assist ground emergency personnel outside to see what's happening on the inside of the cabin if something goes wrong.
Raising window blinds also gives rescue personnel better visibility inside the craft.
The 90 second rule
In aviation, the evacuation process itself should not take more than 90 seconds regardless of the size of the aircraft or the number of passengers. For this reason, the crew will prepare the flight in advance to make this 90 second rescue possible. This includes the opening of the blinds, along with folding up tray tables and putting seats in an upright position, which will help cabin crew evacuate all passengers in the given timeframe.
http://travel.iafrica.com/flights/1054421.html
3. AFRICA'S 2017 HAZARDS, INCIDENTS, ACCIDENTS AND SAFETY OCCURENCES
Source, amongst others, PlaneCrash info.com; News24, Aviation Herald, Flight Safety Information, SACAA
ACCIDENTS INVOLVING FIXED WING AIRCRAFT IN AFRICA DURING 2017

DATE A/C TYPE FATALITIES LOCATION
03 Jan 17: Passenger TBA 1 Jufra Airbase, Libya
05 Jan 17: Cessna Caravan 0 Sasakwa Airstrip, Serengeti, Tanzania
11 Jan 17: Cessna 206 0 Kenilworth, Zimbabwe
29 Jan 17: Falcon 0 Wonderboom, GP, RSA
14 Feb 17: B737-300 0 Nairobi, Kenya
22 Feb 17: Beech Bonanza 0 Stellenbosch, WC, RSA
01 Mar 17: Baron 58 2 Grand Central Airport, GP, RSA
06 Mar 17: Cheetah XLS 1 GPS position S 26° 28' 42" E 028° 10' 42, GP, RSA
11 Mar 17: Gyroplane 0 GPS position S 26° 19' 22.79" E 030° 49' 36.92", LIMPOPO, RSA
14 Mar 17: Beech Baron 58 0 Joshua Nkomo Airport, Bulawayo, Zimbabwe
18 Mar 17: Cessna 172 0 Potchefstroom Airfield, GP, RSA
20 Mar 17: An26 0 Wau, Sudan
21 Mar 17: Cessna 172 0 Hekpoort, GP, RSA
27 Mar 17: Islander NN2A-300 6 Vumba, Mountain, Nr. Mutare, Zimbabwe
28 Mar 17: Jodel D18 0 Next to N6, EC, RSA
07 Apr 17: Air Tractor 401 0 Thabazimbi Airfield Limpopo, RSA
18 Apr 17: Flamingo VL-3 0 Moreson, WC, RSA
19 Apr 17: Let L420 0 Hassi Messqoud Airport, Algiers
21 May 17: Yak 52 1
26 May 17: B121 0 S27°16.475" E30°16..387",
17 Jun 17: Dromader M18 0 Warburton Fire Base, MP, RSA
29 Jul 17: AN74TK-100 0 Sao Tome, Sao Tome and Principe
22 Aug: IL76 1 (grnd) Juba, South Sudan
28 Aug 17: AN26 0 Maban Airstrip, South Sudan
03 Sep: Cessna 172 1 Hekport, GP, RSA
ACCIDENTS INVOLVING ROTOR WING AIRCRAFT IN AFRICA DURING 2017

22 Jan 17: Mil Helicopter 6 Bogo, North Cameroon
24 Jan 17: Bell 407 3 Central African Park, Central African Republic.
25 Feb 17: RH22 1 Mpande, Eastern Cape, RSA
03 Mar 17: RH44 0 Tutume, Botswana
22 Mar 17: Bell 206B 0 Mjakeni, Swaziland
06 Apr 17: Bell 0 S26° 21' 37" E28° 04' 43", GP, RSA
07 Apr 17: R44 0 Farm between Barberton and Nelspruit, MP, RSA
19 May 17: R44 Raven II 2 Nampo nr Bothaville, FS, RSA
20 May 17: R22 1 Head of the Mzimkhulu River, KZN, RSA
INCIDENTS AND OCCURRENCES DURING AUGUST 2017

DATE A/C TYPE LOCATION OCCURRENCE TYPE OF OP
04 Aug: A330-200 En-route Madinah (Saudi Arabia) to Cairo (Egypt). A/C was climbing out of Madinah when the crew stopped the climb at about FL110 reporting smoke in the cockpit and returned to Madinah for a safe landing COM
05 Aug: B767-300 Ilorin, Nigeria Ejected take=off due multiple bird strike COM
05 Aug: Bushbaby S 33°44'58.63" E 018°33'7.87" 0 WC, RSA During flight, the aircraft engine cut off and the pilot attempted a forced landing on an open field. After touched down, the nose wheel collapsed and the aircraft flipped over. PVT
10 Aug: A340-300 Cape Town, RSA Crew stopped climb at FL100 due to a gear problem. Returned to Cape Town for maintenance COM
15 Aug: Cessna C210 Wonderboom Aerodrome, RSA On short finals, he experienced an engine failure. TEST
17 Aug: AVRO 146-RJ85A Western Cape, South Africa The pilot declared an emergency that the number four engine was on fire COM
19 Aug: A320-200 Khartoum, Sudan Runway excursion, no damage or injuries COM
28 Aug: B737-800 Cairo, Egypt Gear Malfunction. Landed at Cairo with EMS in attendance. A/C towed to ramp. COM
ROTORWING OPERATIONS


11 Aug: R44 Raven II S 23°040.17" E 027°15 49.62" 0 Limpopo, RSA During flight, the helicopter collided with the powerlines. COM
AERODROME HAZARDS


Entebbe, Uganda: ATC Staff under training
Goma, Democratic Republic of Congo: ATC, construction hazards
Beni, DRC: Runway condition very poor - RWY rehabilitation underway
Juba, Sudan: Poor ATC, heavily congested airfield.
Lanseria International Airport, RSA: Upgrading of taxiways
4. EMERGENCY RESPONSE PLANNING
Blake Emergency Services is the International Crisis Management and Contingency Planning and Response Specialist who, although based in the UK, have extensive experience in Africa having handled accidents, incidents, counselling, repatriation,
"Aviation Safety, in all of its guises, is Avia Global and GAAC's' first and only concern and to that end our clients' safety on the ground and in the skies, is our Alpha and Omega."
DNA sampling and confirmation, in amongst others Lagos, Nigeria; Fez, Morocco; Pointe Noire, Congo; Moroni, Comores; Maputo, Mozambique and more recently Ukraine, The Netherlands, Indonesia and Mali. Please go to www.blakeemergency.com or contact
blakes@aviaglobal.net
If you are interested in becoming a volunteer for Blake Emergency Services, please contact Rethea at the address given above.
An Emergency Response Plan is a required section of your SMS and may also be added to your Operations Manual.
Emergency Response, Incident Response, Operations Control and Family Assistance training together with the writing of Emergency Response Plans and Procedures is now offered through Blake Emergency Services. For more information, please contact Rethea on
Rethea.mitchell@blakeemergency.com
5. HENLEY AVIATION TRAINING
Should you wish to make a booking for any of these courses please contact Candice on +27 (0)72 211 7866 or by email to training@henleyglobal.org.za.
DATES COURSE LECTURER COST EXCL. VAT PER DELEGATE
10 October 17: DG Refresher Verity Wallace R 800-00
16 - 17 October 17: Human Factors Dr. Joel Hughes R 2 500-00
24 October 17: DG Refresher Verity Wallace R 800-00
30 - 31 October 17: QA Auditor Course Dan Drew R 2 500-00
1 November 17: DG Refresher Verity Wallace R 800-00
13 - 14 November 17: Human Factors Dr. Joel Hughes R 2 500-00
15 November 17: DG Refresher Verity Wallace R 800-00
20 - 21 November 17: QA Auditor Course Dan Drew R 2 500-00
27 - 28 November 17: SMS Course Dan Drew R 2 500-00
27 November - 1 December 17: Integrated Safety Officer Course Various R 6 500-00
Notes:
Cost per delegate includes all training materials, refreshments and lunch.
Attendees paying in cash on the day are eligible for a 10% discount
Both Recurrent CRM and Dangerous Goods Training Courses are available upon request - even at short notice.
On request we also offer - Air Cargo Security (Part 108), Health and Safety (Medical), Cargo and Warehouse Security, Risk Management & Investigations, First Aid and the Law, NEW - Maintenance Reliability Programme and NEW - Maintenance Management.
6. NEW AIRPORT IN BOTSWANA
Great news for Chobe, Botswana! A stunning, 'state of the art' international airport is now up and running in Kasane. Bushtracks Africa has an operations office on ground, with more than 20 vehicles and expert staff. We are welcoming international clients with open arms! "The NEW Kasane International Airport opened its doors for the first time yesterday - 27th June 2017. Airlink flight SA 8306 touched down from Johannesburg around 13:35 as guests were ushered across the apron for a short walk towards the entrance of this state of the art facility.
http://www.thisischobe.com/a-sneak-peak-at-the-new-kasane-…/
7. NIGERIAN APPOINTED VICE PRESIDENT OF INTERNATIONAL AVIATION ORGANISATION, ICAO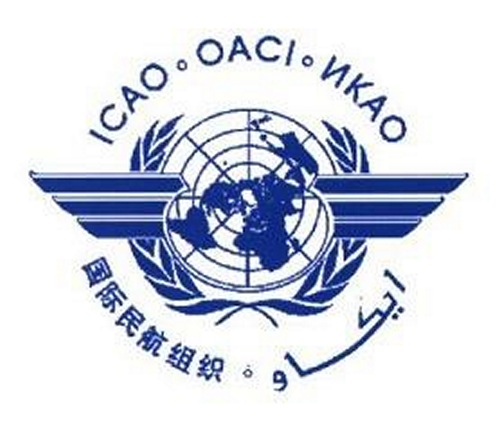 ICAO president visits Nigeria, to meet with President Buhari. Nigerian government to support ICAO president's second term bid - Jonathan orders priority attention for second Abuja airport runway.
The International Civil Aviation Organisation, ICAO, Council has elected a Nigerian representative, Musa Nuhu, as the Second Vice-President of the Council. Mr. Nuhu was appointed during the last meeting of the recently concluded 211th Session of ICAO Council, which held on June 30 at its headquarters in Montreal, Canada.
Mr. Nuhu's election is in compliance with the Rules of Procedure for the Council (ICAO Doc 7559/10). The tenure is a one-year term for the elected Vice President. According to the Rules of Procedure for the Council, Rule 10 states that: "In the absence of the President, the First Vice-President, the Second Vice-President or the Third Vice-President in that order shall exercise the functions vested in the President by these Rules of Procedure."
Mr. Nuhu started his career as an Airline Pilot with defunct Nigeria Airways Ltd, before serving for over 15 years as a captain and Safety Officer with Presidential Air Fleet. He ventured into the private sector for 10 years as an Airline Captain, Safety
Officer and Chief Pilot. He was Technical Assistant to the Minister of State Aviation, Hadi Sirika, before his appointment as the representative of Nigeria on ICAO Council. In addition to Airline Transport Pilot License, Mr. Nuhu holds the International Aviation MBA Degree from Concordia University Montreal, Canada. He also obtained several professional and managerial certificates in Aviation Safety, Aircraft Accident Investigation, Audit, Quality Management Systems amongst others.
Mr. Nuhu is a member of several professional organisations including the renowned Royal Aeronautical Society, London, UK.
http://www.premiumtimesng.com/news/more-news/235757-nigerian-appointed-vice-president-international-aviation-organisation-icao.html
8. NIGERIA AIRPORTS FAIL UNITED STATES FAA AUDIT
It has been confirmed that Nigeria's major airports which operate international services were unable to meet security and safety standards during the recent audit carried out by the US Federal Aviation Administration (FAA) for the renewal of Nigeria's Category 1 safety status.
THISDAY reliably gathered that the FAA team gave Nigeria 65 days to close the gaps at the airports' infrastructural deficiencies, especially in the area of safety and security. Without the renewal of the Category 1 rating, Nigerian registered aircraft cannot fly to the US and this would also downgrade the rating of Nigeria in the world air transport industry.
Informed source disclosed that the FAA team was dissatisfied with the dismal record of stowaways from Nigeria, which depict the security apparatus of the airports as porous, which explains why there are so many security breaches. There have been scores of stowaway attempts incidents at the nation's airports.
In March 2010, a Nigerian, Okechukwu Okeke was found dead in the nose wheel compartment of the United States carrier, Delta Air Lines, Boeing B777 aircraft parked on the tarmac of the Lagos airport.
Also, on September 19, 2010 another Nigerian man was discovered crushed to death in the wheel well of Arik Air flight, which arrived from Johannesburg, South Africa. Prior to Daniel's incident, another Nigerian was discovered in the undercarriage compartment of Arik Air aircraft, after it returned from a flight to New York.
Ground workers at the international terminal of the Murtala Muhammed Airport, Lagos, were shocked one Saturday morning in March 14, 2015 when the dead body of a man in his mid-40s dropped from the wheel-well of Arik Air aircraft being prepared for another flight to New York. According to security officials, the body, which had started decomposing, might have been in the wheel-well since the aircraft had its last flight from New York.
There was another stowaway, who sneaked into the wheel-well of the massive Airbus A340-500 aircraft, hoping to hide there and get to New York; but instead of arriving at the JFK Airport, New York alive, it was his dead body that came back and fell at the tarmac.
These documented incidents showed that the nation's major airports are permeable and therefore not secure enough to meet international security standards.
THISDAY also learnt that Nigeria, through the Nigerian Civil Aviation Authority (NCAA) has met all other assessments during the FAA audit and it was also confirmed that the gaps observed during the audit would be closed by the Federal Airports Authority of Nigeria (FAAN). But industry consultant and the CEO of Belujane Konsult, Chris Aligbe said that the only solution to airport infrastructural deficiencies is concession, insisting that transparent concession of these airports would permanently solve the problem of obsolete and porous airports.
"The solution of poor airport facilities is concession, but there should be efforts to ensure that every staff of FAAN is carried along. The unions are major stakeholders. The concession programme should be put in the open so that the country will get the best of it. It is the responsibility of government in the concession that every staff gets all his full entitlements just at the point of concession and those that will be retained will be retained on different service conditions," Aligbe said.
He noted that concession will create opportunity for employment to be given to more people. So, the Nigerian government would create opportunity for many currently unemployed to get employment, which he said would make the country move forward.
On the deficiencies at the airport, Aligbe said: "Anyway, they gave us room to close gaps and maybe towards the end of their report they will come and check before the will issue the report. "The thing FAA is interested in at the airports is the safety system; not just individual things. What happened over a period of time is the high record of stowaways. The entire safety system of the airport is porous. In terms of security, safety and standards, the major airports are not modern. And you cannot bring a new wine and put in old wine skin. You cannot, even if you go and create new security system, if the airport does not adjust to it because of its old design, it will not take cognisance of the equipment you are trying to put in."
https://www.thisdaylive.com/index.php/2017/09/01/nigeria-airports-fail-united-states-faa-audit/
9. NTSB'S 'FLYING ON EMPTY' FOCUSES ON PILOT FUEL MANAGEMENT
For decades prior to the advent of electronic instrumentation, flight instructors regularly taught pilots not to trust fuel gauges lest a failure leave them unknowingly running on empty. Despite more accurate measurement systems, fuel mismanagement still ranks number six on the NTSB's list of GA accident categories, accounting for roughly 50 accidents each year, some with fatalities.
The human flying the airplane contributed to 95 percent of the fuel management related accidents, while equipment issues contributed just five percent to the total. The NTSB warned that 66 percent of fuel management accidents occurred on flights in which the original destination airport changed in flight.
The NTSB defines the fuel management category as an accident involving either fuel exhaustion (56 percent) or fuel starvation (35 percent). Fuel exhaustion means running the tanks dry, while starvation means the engine quits with usable fuel still on board.
A newly released NTSB safety alert, Flying on Empty, says running short of fuel is a very preventable crisis if pilots learn to not rely on fuel gauges. A thorough pre-flight should include visually confirming the fuel quantity in the tanks. The aircraft's usable fuel capacity divided by the amount of fuel an aircraft burns per hour will result in how many flying hours an aircraft can be expected to remain aloft, no matter what the gauges indicate. Even after the calculations have been performed, pilots must still allow a conservative fuel reserve, usually more than the regulations demand.
Interestingly, student pilots accounted for just a tiny percentage of mishaps, about two percent. Nearly half the fuel management accidents occurred with either a private or a sport pilot at the controls with commercial and ATP aviators making up the remaining 48 percent. Fully 80 percent of fuel mismanagement mishaps occurred in daylights hours.
http://www.flyingmag.com/ntsbs-flying-on-empty-focuses-pilots-on-fuel-management
10. CLIMATE CHANGE COULD MAKE FLIGHTS LONGER AND BUMPIER
As if flying wasn't already enough of a chore, for the passengers that is, there's an increasing number of studies showing climate change might make it worse. Changes to the jet stream could make flights longer and more turbulent.
And higher temperatures could affect the maximum takeoff weight, meaning more weight restrictions and even flight cancellations. The problems could have an effect on the profits of airlines, which are already operating on slim margins.
Bumpier journeys
Research from Reading University (UK) has found that flights could become lengthier and more turbulent because of climate change.
Climate change will make the jet stream stronger, and while tailwinds will help flights in one direction, headwinds will slow them down on the return leg. This effect doesn't cancel itself out, and in fact on the transatlantic route, the costs could amount to $22m (£17m) in additional fuel every year.
The same researchers found that a more powerful and unpredictable jet stream could increase the number of incidents of severe turbulence by 149%. This could increase the risk of injury and add to an airline's insurance costs.
Boeing says its planes can be equipped to counter the effects of turbulence as well as to avoid it altogether. But flying around turbulence could lengthen the flight and add to fuel costs.
Taking off
A study in July looked at five different commonly-used planes, and found that 10-30% of flights could require some weight restriction by the middle of the century due to rising temperatures. That could mean a reduction in passengers and cargo of between 0.5-2%.
The problem is that a wing's lift is directly related to the density of the air flowing past it: the denser the air, the greater the lift. In extreme heat, the air becomes less dense, making take-off harder. Engines are affected too, because they create less thrust. As a result, a plane might have a lower maximum take-off weight, or it might need more space on a runway to get airborne.
Heat limits
For most major passenger jets, the maximum operating temperature is around the 49C, give or take a few degrees depending on the aircraft. At the moment, those temperatures are mercifully rare. Still, major airlines were forced to delay or cancel dozens of flights out of Las Vegas and Phoenix airports in June due to a heat wave.
The concern is that climate change will make it more common.
While deserts are obviously the most affected, the study's author Ethan Coffel says some Asian airports - Bangkok and Hong Kong, for example - could see a substantial fraction of long-haul flights requiring some take-off weight restriction during the hottest parts of the day.
Slim margins
Mr Coffel thinks the problem could be a "non-trivial" addition to an airline's costs, which will come in the form of reduced payloads. This is an industry with slim profit margins and on any given flight the difference between making a profit or a loss might boil down to just a few passengers. It's why airlines overbook flights.
This year, the International Air Transport Association (IATA) expects the airline industry globally to make a profit margin of 4.1% and to keep $7.54 for each passenger, but this is a good year and those figures are much lower outside the lucrative US market.
Some industry-watchers feel the research is extremely speculative, because it deals with conditions that are several decades away. "It could be an issue very long term, but you've got to expect aircraft performance will improve, or maybe people will fly less," said Flight Global's Greg Waldron.
"Aviation Safety, in all of its guises, is Avia Global and GAAC's' first and only concern and to that end our clients' safety on the ground and in the skies, is our Alpha and Omega."
Fewer freezes
Canadian manufacturer Bombardier says airlines that operate in very hot cities tend to get around the problem by scheduling flights in the evening or early in the morning to operate in lower temperatures. Boeing says its customers can order a "high and hot" package, which improves performance with slightly more thrust and slightly larger control devices on the wing.
But Ethan Coffel notes that those solutions aren't free. "There is always an opportunity cost - performance would have been better without climate change," he said.
At the other end of the spectrum, flights are sometimes cancelled due to cold weather too. For example, more than 6,000 flights were cancelled in the US because of a storm in March, mostly due to icy conditions on the runway.
So if the climate continues to get warmer, would a few flights cancellations in Phoenix be balanced out by fewer cancellations in Toronto because of less freezing weather?
"It is possible that cold weather impacts could be reduced - that would be a useful future research area," said Ethan Coffel.
http://www.bbc.com/news/business-40604442
11. NEWS FROM THE JOHANNESBURG AIRPORTS
Users of the Johannesburg aerodromes must be aware of the fact that they all take Aviation Safety and AVSEC seriously. If you want to use these airports as a Pilot or are employed in any way on them, then we would recommend that you make yourself more than familiar with Part 139 in the SACARs and the Rules and Regulations applicable to that particular aerodrome. Be prepared for fines being levied if you breach any of the SARPs.
RAND AIRPORT, GERMISTON -
www.randairport.co.za
Next Safety Meeting - Tuesday 4th July 2017 at 09.00 in the Old Customs Hall
# The wearing of high visibility jackets/waistcoats is mandatory for all persons, excepting for passengers under escort, on airside. (SA CAR 139.02.22(6))
# Drivers found to be speeding on airside will have their access remote taken from them.
# Vehicles being driven on airside must carry proper mandatory insurance cover
# All delivery vehicles and visiting vehicles requiring access to airside MUST be escorted from the access gate to the premises and then after closure of their business back to the gate for egress.
# Cranes are not allowed onto Rand Airport unless their use has been specifically authorised by airport management
# All operators are required to report Bird Strikes to the Safety Office even if there has been no structural damage to the aircraft as a result of the strike.
# Fuel must not be "trucked" into Rand Airport from other sources. Should there be a special requirement permission must be sought from the Airport Manager.
LANSERIA AIRPORT -
www.lanseriaairport.co.za
Next Safety, Security and Stakeholders Meeting will be held on Tuesday 11th July 2017 at 12.00 in the LIA Training School.
# The wearing of high visibility jackets/waistcoats is mandatory for all persons, excepting for passengers under escort, on airside. (SA CAR 139.02.22(6))
# Drivers shall obey the published speed limits which are 30 on airside and 40 on landside - these have been enforced as from 1st May 2015
# Major earthworks to be carried out during the building of a new 3 story car park across the road from the main terminal building. Work commenced on 18th April 2017.
GRAND CENTRAL AIRPORT, MIDRAND
Next Safety Meeting will be held on Tuesday 4th July 2017 at 12.00 in the Boardroom
# The wearing of high visibility jackets/waistcoats is mandatory for all persons, excepting for passengers under escort, on airside. (SA CAR 139.02.22(6))
# Drivers found to be speeding on airside will have their access revoked
# Should an emergency occur pedestrians are requested to stand still in a safe area out of the way of responding AR&FFS vehicles.
# During any emergency Pilots, Instructors and students should try to keep the frequencies as clear as possible.
12. FINALE
SITUATIONS VACANT. If you are interested and qualified, please send your CV to
admin@aviaglobal.net
Part Time Consultant Air Safety Officers required who comply with the requirements of SA CARS Part 135, Part 121, Part 127, Part 140, Part 141 and Part 145 - must have had appropriate SMS training, previous experience and preferably been approved by the South African Air Services Licencing Council.
Part Time Quality Assurance Consultants required who are appropriately qualified and comply with the requirements of Part 135, Part 121, Part 127, Part 140, Part 141 and Part 145.
Part Time Aviation Security Consultant required who is appropriately qualified for RSA and International Operations

IATA URGES STAKEHOLDERS TO REINFORCE AVIATION SAFETY COMMITMENT
The International Air Transport Association (IATA) has requested aviation safety stakeholders to strengthen their commitment to a safety framework based on global standards, cooperation and dialogue, and effective use of data.
IATA director general and CEO Alexandre de Juniac claimed that air accident investigation is a major area where greater cooperation on global standards is required.
Juniac said: "Safety is the top priority for all involved in aviation-and aviation is the safest form of long-distance travel.
"Last year there were over 40 million safe flights. That's an achievement that we can all be proud of. And it was made possible by a framework that incorporates respect for global standards, cooperation and the value of data."
"TO LEARN FROM AN ACCIDENT, WE NEED REPORTS THAT ARE COMPLETE, ACCESSIBLE AND TIMELY."
A recent study has revealed that of the approximately 1,000 accidents that occurred over the last decade, accident reports for only 300 of them were available and of those many had scope for improvement.
Juniac added: "To learn from an accident, we need reports that are complete, accessible and timely. "We also need states to fully respect the standards and processes enshrined in global agreements for participation in the investigation by all specified parties."
Aviation safety can also be improved with proper communication between regulators and industry in order to ensure that industry experience and know-how is suitably incorporated into new regulations and standards.
The governments need to share adequate data, consult with industry, and support the International Civil Aviation Organisation (ICAO) as it frames a global aviation security plan.
According to Juniac, more information is also required to enhance safety regarding the use of drones around airports and their potential hazard to aviation.
http://http://www.airport-technology.com/news/newsiata-urges-stakeholders-to-reinforce-aviation-safety-commitment -5795392

Can we help you with your aviation safety and / or quality assurance requirements?
Under SA CAR 140.01.2 if you and your organisation hold one of the following
# a category 4 or higher aerodrome licence;
# an ATO approval;
# an aircraft maintenance organisation approval;
# a manufacturing organisation approval;
# an ATSU approval;
# a design organisation approval;
# an AOC issued in terms of Part 101, 121, 127, 135, 141;
# a procedure design organisation approval; and
# an electronic services organisation approval,
then you shall establish a Safety Management System for the control and supervision of the services rendered or to be rendered by that organisation.
If you do not already have an approved Air Safety Officer and an approved Safety Management System then please contact us for assistance.
Avia Global in conjunction with Henley Air deliver the following SA CAA Approved training courses at Rand Airport;
# Safety Management Systems
# Integrated Safety Officer Course
# Quality Assurance Auditor
# Crew Resource Management (Initial and Recurrent)
# Dangerous Goods
# Human Factors for AME's
Should your operation be of a size whereby the full time employment of an Air Safety Officer and/or Quality Assurance Officer is not financially viable then we can provide you with Consultants who have previously held Air Services Licensing Council approval. We can also provide you with a tailor made SA CAA approved Safety Management System and all Manuals as required by your Regulatory Authority for your operation.
For further information on how we can help you please contact Rethea or Candice on +27 (0)11 024 5446/7 or e-mail
admin@aviaglobal.net