THIS WEEK IN MIDWEEK UPDATE

Plan Your Weekend……..Forthcoming Events…….Aviation News

Worldwide Incidents and Accidents……This Week in Aviation History




24-26: African Airshow. Kotoka International Airport Ghana. Contact Jade Myburgh at +971 2 4192714 Website:
www.africanairshow.com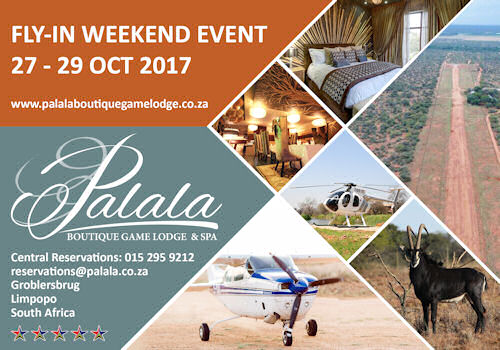 28: Stellenbosch Toy Drop off. Fly or drive and get a bacon and egg roll and coffee for only R15.00. The toys will be donated to Child Welfare.
28: Fly for Fodder fund raiser for our farmers at FAKR. For more information contact 082 441 6988
28: Nelspruit authentic Oktoberfest combined with aerial displays. For more information go to:
lowveldairshow.co.za/oktoberfest2017
29: Wonderboom National Airport Fly in. Avgas at R10.00 per litre (Max 150L) Jet A1 at R5.00 per Litre (Max 150L) . Registration is essential. Register at
www.waig.co.za
27,28 & 29: Oudshoorn Aeroclub Fly in. Braais, Fly-outs, live music, free shuttle service no landing fees and discount on Avgas. Contact Morne Jonker 062 429 5614
mornejonker @rocketmail.com

27-29: Palala Boutique Game Lodge weekend fly in. Directions 06/24 Airstrip is 1200 meters long, with 150 meters paved with hard rolled gravel in between 2700 ft. above sea level. S23 06 16 E027 52 49. Contact Elizabeth Olivier E-mail:
marketing5@fusionhotel.co.za
Cell: 072 320 4406 or
resrevations@palala.co.za

1: EAA Chapter 322 meeting. Dicky Fritz Moth Hall Edenvale. Contact:
editor@afskies.co.za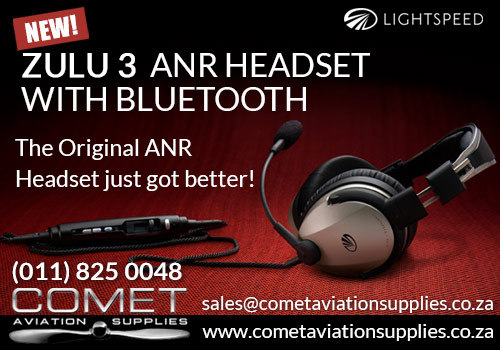 4: SAAF Museum AFB Zwartkop open practise day
4: Aero Club of South Africa annual awards evening. Contact: Sandra Strydom Tel: 011 082 1100 E-mail:
office@aeroclub.org.za
4: Volksrust Breakfast Run. Braai and Hangar dance. Overnight at one of the guests houses. A shuttle service will be available. Please RSVP Robert Jacobs at Whatsup 082 907 4917 and indicate whether you will need Mogas and how much.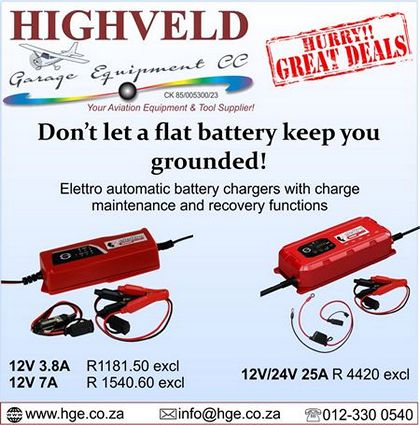 10-11: Peter Hengst Memorial Adventure Rally Brits EAA Adventure Rally-Brits. Contact Rob Jonkers 082 804 7032
rob@aerosud.co.za
for Rally information and entries and Trixiie Heron
editor@afskies.co.za
for EAA
10-12: Gold Field Flying Club's Ancient Flying Relics Fly in, Welkom Airfield. Rag and Tube competition and more.
17: Potties Fly in Weekend. Potgietersrus. Limpopo. Contact Nico Willemse
vliegskool@hotmail.com
18: Baragwanath Fun Rally. Contact Frank Eckard 083 269 1516
frank.eckard@mweb.co.za
3rd Saturday of every month. Microland. Bring and braai. Fires and bykos provided. Fires start from 09h30. Contact person: Nick Swardt 082 441 8011 or Alan Hussey 072 82 2341

2: SAAF Museum AFB Zwartkop open practise day
2-3: SAC Ace of Base Vereeniging. Contact Annie Boon E-mail:
chunge@mweb.co.za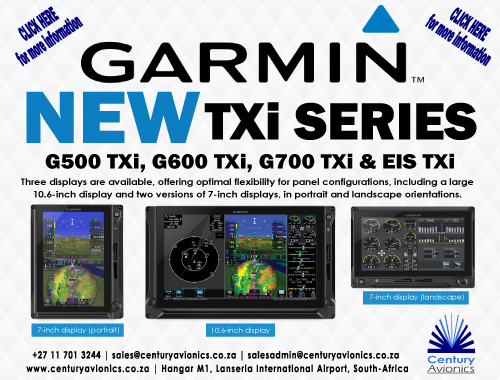 4 to 24: Adamsfontein Badge Fly in. Low cost tugging available for any glider pilot who wants to pop in on their way to the Cape. For more go to
www.pjaviation.co.za
or phone 083 265 0581
6: EAA Chapter 322 meeting. Dicky Fritz Moth Hall Edenvale. Contact:
editor@afskies.co.za
9: AFB Langebaan Weg and SAAF Silver Falcons 50th anniversary airshow. AFB Langebaanweg, Western Cape. Go to:
www.langebaanwegairshow.co.za
3rd Saturday of every month. Microland. Bring and braai. Fires and bykos provided. Fires start from 09h30. Contact person: Nick Swardt 082 441 8011 or Alan Hussey 072 82 2341
28: FACF Fly in. ST Francis Airpark. Reserve date of 29 December in case of bad weather. All welcome, food and beverages will be available. Contact Barry Culligan
mailto:barry@otto.co.za

The Aviation Radio Show; get all your questions answered in one place. To listen to a recording of the live broadcast click on the link:
www.debela.co.za/aviation-radio-show




GARMIN LAUNCHES ITS NEW TXI SERIES AT CENTURY AVIONICS, LANSERIA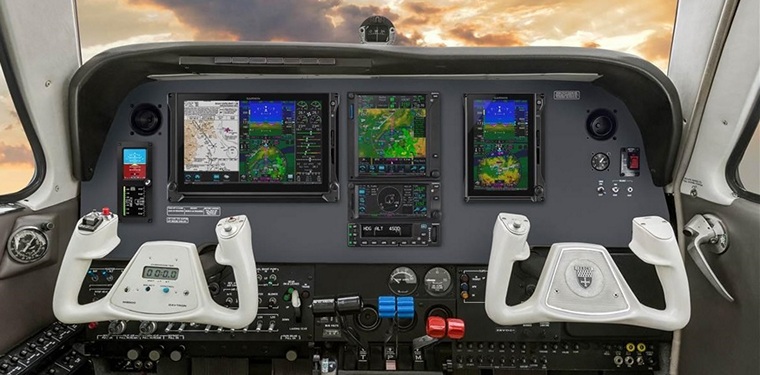 Photo © Garmin


The touch-screen G500 TXi, G600 TXi, and G700 TXi flight displays come with three display options, "offering optimal flexibility for panel configurations" with the large 10.6-inch display, and two versions of a seven-inch display in portrait and landscape orientations,
The 10.6-inch display can be used as a primary flight display (PFD), multi-function display (MFD), and optional integrated engine information system (EIS). The seven-inch portrait display can be dedicated to any one of those functions, and the seven-inch landscape display is available exclusively as a dedicated EIS solution,
The G500 TXi system was designed for Part 23 Class I/II aircraft weighing less than 6,000 pounds. The G600 TXi flight displays were designed for Class III aircraft weighing up to 12,500 pounds, and the G700 TXi was designed for use in Part 23 Class IV and Part 25 aircraft weighing more than 12,500 pounds.
The integrated or stand-alone EIS is compatible with single- and twin-engine normally aspirated or turbocharged aircraft, and supports Lycoming or Continental four- or six-cylinder engines, "offering a broad range of aircraft compatibility."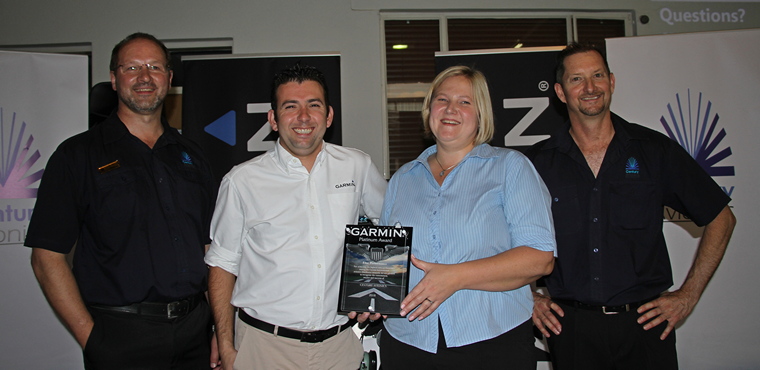 Photo © Willie Bodenstein

At the launch ceremony Garmin's Romain Spadiny presented Century Avionics with its Platnium plaque awarded for achieving the highest sales performance among the Garmin International distributor network.

EVEKTOR SUCCESSFULLY PASSES CHINESE CAA AUDIT AND APPOINTS SAFOMAR AS SOUTH AFRICAN AGENTS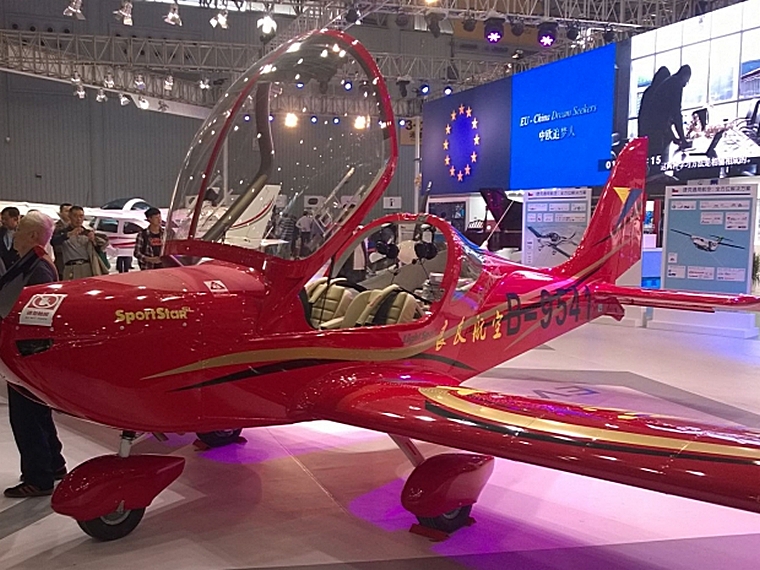 Photo © Evektor


A Team of the inspectors from the Certification Division of the Civil Aviation Administration of China (CAAC) audited Evektor with focus on production of details and assembly, storage processes - material flow and support of design organization. CAAC audit team reviewed Quality Management System in the area of Quality Assurance, Quality Inspections, Production Acceptance, Design Changes and Quality Records.
The company also announced that it has appointed Safomar Aviation as its distributors of its Evektor light sport aircraft in South Africa. Safomar has already placed an order for the aircraft that will be used for demonstration purposes and for pilot training at the company's flight training academy based at Grand Central Airport.
"The Quality Management System audited by the CAAC of China together with aviation production certified by Czech Civil Aviation Authority and the European EASA according to Part 21 represents the continuous compliance of Evektor's Quality Management System with the General Aviation Quality Standards and is the basis for the best quality of Evektors' aircraft", stated Jaromír Matuška, Quality Manager of Evektor-Aerotechnik.
VIKING SELLS 2ND SERIES 400 TWIN OTTER TO GOVERNMENT OF PANAMA'S SERVICIO NACIONAL AERONAVAL (SENAN) AIR GROUP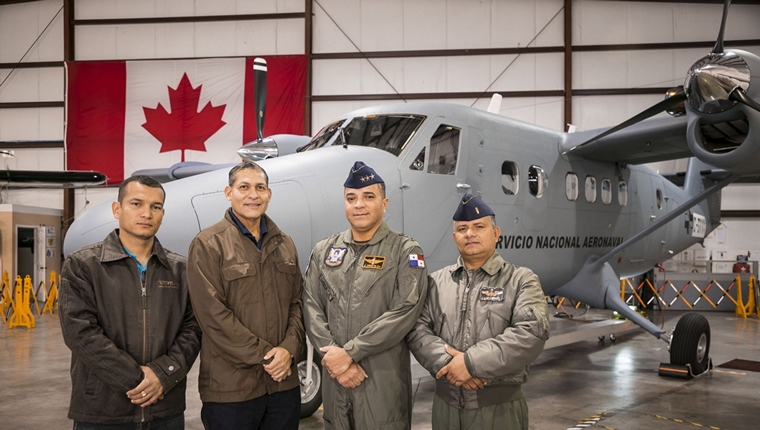 Representatives from SENAN stand in front of their first Viking Twin Otter Series 400 upon delivery at Viking's factory in Victoria, British Columbia, Canada. Photo © Viking Aircraft

Viking Air Limited of Victoria, British Columbia, has sold its second Series 400 Twin Otter to the government of Panama for use by its Servicio Nacional Aeronaval (SENAN) Air Group based in Cocoli, Panama. The aircraft is scheduled for delivery in December 2017, and will be utilized to support the agency's humanitarian aid missions throughout the country.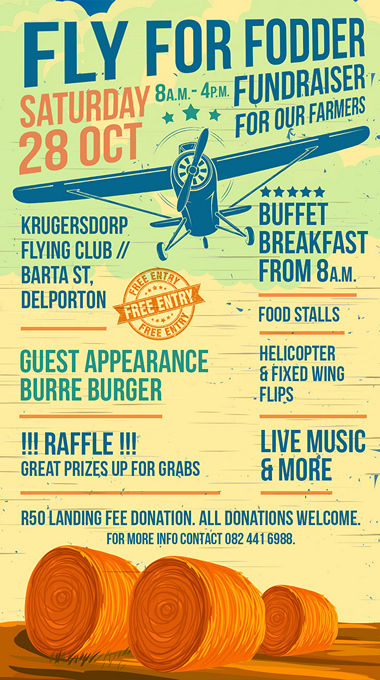 After witnessing the operational success of their first Viking Series 400 Twin Otter, SENAN has elected to purchase a second Viking Series 400 Twin Otter to expand on the services the agency provides to the Panamanian population. SENAN is the agency within Panama's national forces that is responsible for public security and protecting the social and economic development of Panama through use of naval and air means.
The Viking Series 400 will be equipped with standard wheel gear for its primary role as troop and cargo transport, and will also be configured for medical evacuation to support emergencies as needed. The aircraft will be the second Twin Otter to be introduced to SENAN's operational fleet, and will join the first Viking Series 400 aircraft delivered in December 2016.
David Caporali, Viking's Regional Sales Director for Latin America, said, "SENAN's operational group has been impressed with the Series 400 Twin Otter's reliability and its amazing performance when accessing the country's short airfields. The Twin Otter has enabled the government to increase its presence in remote locations, greatly contributing to the agency's success; the addition of a second Viking aircraft is a testament to that success."
SENAN took delivery of their first Series 400 in December 2016, and have deployed the aircraft in key roles supporting different missions daily since the new Twin Otter program was established in January 2017.
GARMIN® DELIVERS 500TH G1000® INTEGRATED FLIGHT DECK UPGRADE FOR KING AIR AIRCRAFT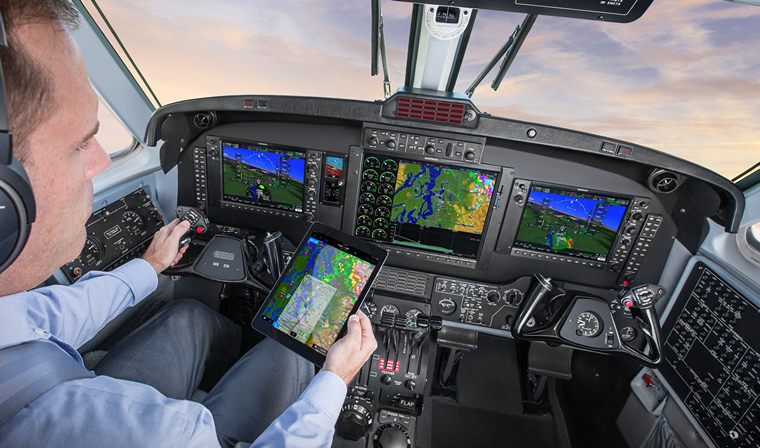 Photo©Garmin


Garmin International, Inc. a unit of Garmin Ltd. (NASDAQ: GRMN), today celebrated the delivery of its 500th G1000 integrated flight deck upgrade for King Air aircraft. For more than a decade, the G1000 has modernized the King Air cockpit by providing operators with enhanced operational benefits and increased aircraft utility, while also offering significant weight savings and a lower cost of operation. Earlier this year, Garmin began deliveries of the G1000 NXi for King Air aircraft, which carries on the lineage and success of the renowned G1000 integrated flight deck.
The milestone G1000 was installed by Elliott Aviation in Moline, Illinois in a King Air B200 operated by Keewatin Air, a long-time Garmin customer. Keewatin Air provides medevac and air ambulance services in remote areas of the rugged Canadian Arctic. This milestone upgrade marks Keewatin Air's ninth G1000 integrated flight deck upgrade within their fleet of King Air aircraft, with intentions to add more in the future.
This Garmin milestone comes 10 years after the company announced its initial retrofit program for the King Air, which has grown to include the King Air C90A/B, 200, B200, 300 and 350 series aircraft. Since its introduction, the G1000 integrated flight deck has revolutionized the King Air cockpit by incorporating key benefits, such as Synthetic Vision Technology (SVT™), Electronic Stability and Protection (ESP), geo-referenced approach charts, datalink weather and more. With the G1000 upgrade, these aircraft also comply with global airspace modernization initiatives as they receive a fully integrated, Automatic Dependent Surveillance-Broadcast (ADS-B) Out solution, PBN/RNP and LPV/APV approach guidance. As a complete retrofit, the G1000 upgrade solves parts obsolescence among the King Air fleet with zero-time avionics and provides an estimated weight savings of 200 pounds or more compared to the current system, allowing additional baggage, passenger and fuel load flexibility.
Announced in January 2017, the successor to the ever-popular G1000 integrated flight deck, the G1000 NXi, has continued to build upon its success. Boasting modernized flight displays, the G1000 NXi supports faster map rendering and smoother panning throughout the PFD and MFD. Features such as wireless cockpit connectivity - including wireless aviation database updates using Garmin Flight Stream, enhanced situational awareness with SurfaceWatch™ and more, are all available with the G1000 NXi. Modernized situational awareness tools such as geographical map overlay within the HSI and visual approaches add to the G1000 NXi feature set. Additionally, King Air owners and operators with an existing G1000 integrated flight deck can upgrade to the G1000 NXi with minimal aircraft down time and disruption to the panel as the displays preserve the same footprint and connector.
TEXTRON AVIATION INKS ORDER FOR 11 AIRCRAFT TO SUPPORT AIR AMBULANCE MISSIONS IN NORWAY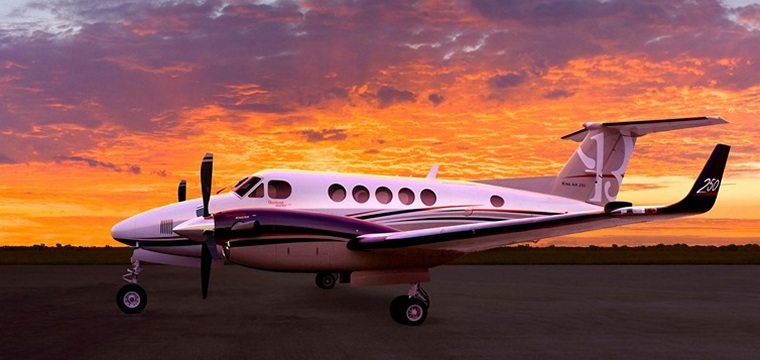 Photo © Cessna Textron

Textron Aviation, Inc., a Textron Inc. (NYSE:TXT) company, has secured a fleet order from Babcock Scandinavian Air Ambulance for 11 aircraft, including the first medevac-configured Cessna Citation Latitude midsize jet and 10 Beechcraft King Air 250 turboprops. The aircraft will support Babcock's contract with Air Ambulance Services of Norway to provide communities across Norway with vital air ambulance support.
"We are pleased to equip Babcock and the Norwegian government with these two highly capable and reliable platforms for their medevac operations," said Bob Gibbs, vice president of Special Mission Aircraft. "The Citation Latitude has experienced tremendous success in the commercial segment since entering service just two years ago, and we are excited to expand upon its robust capabilities in the special missions market. The aircraft provides steep approach capability, short runway performance and low cabin altitude, all of which will be essential to support Babcock's air ambulance missions in communities across Norway."
"The introduction of the Latitude as the first jet aircraft in our fleet will enable us to reduce patient transfer times and operate direct flights across the entire country," says Øyvind Juell, CEO, Air Ambulance Services of Norway.
Babcock's fleet of King Air 250 turboprops will feature CAT II capability, enabling operations in reduced visibility. In addition, the aircraft will feature steep approach landing capability and are equipped to operate in Polar Regions. Completing the fleet, the Latitude will also include a modified door to accommodate the loading and unloading of wide medical stretchers.
Deliveries for the 11 aircraft are scheduled throughout the next 18 months and are expected to conclude in 2019.
BOEING SELECTS TRIUMPH GROUP AS MAJOR SUPPLIER FOR ITS U.S. AIR FORCE T-X OFFER



Photo © Boeing


Boeing [NYSE: BA] has selected Triumph Group, Inc. [NYSE:TGI] as a major supplier for its T-X Air Force training jet. If the Air Force awards the contract to Boeing, Triumph's Aerospace Structures business unit, located in Red Oak, Texas, will supply the wing, vertical tail and horizontal tail structures, with opportunities for additional work, generating 950 direct and indirect jobs.
This announcement follows Boeing's May 15 decision to assemble T-X at its St. Louis facility.
"This opportunity secures economic growth for the community and attracts the best and brightest talent with highly-skilled jobs locally and across the nation," said Congressman Pete Sessions, Chairman of the Rules Committee. "Texas is open for business building the right choice for the next U.S. Air Force trainer with Boeing and Triumph Group."
The first two new, purpose-built T-X aircraft have proven the design's low-risk, performance and repeatability in manufacturing.
Triumph Group designs, engineers, manufactures, repairs and overhauls a broad portfolio of aviation and industrial components, accessories, subassemblies, systems and aircraft structures.
Boeing T-X is a training system designed specifically for the Air Force training mission. It will replace the service's fleet of aging T-38 aircraft. The initial acquisition, for 350 aircraft and the associated ground based training and support, is valued at up to $16 billion. Initial operating capability is planned for 2024. The contract award is expected by the end of the year.
FIRST MI-28UB HELICOPTERS READY TO BE TRANSFERRED TO THE MINISTRY OF DEFENSE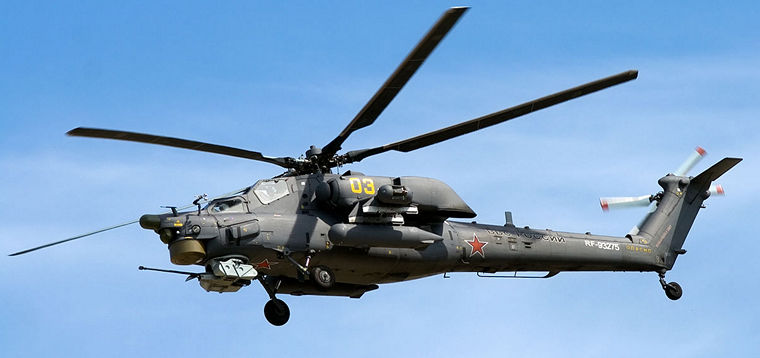 Photo © Russian Helicopters


Russian Helicopters holding company (part of Rostec State Corporation) announces availability of the first batch of training and combat Mi-28UB helicopters for the Ministry of Defence. Machines have already passed through the whole set of factory tests. The first helicopters are scheduled for transfer to the military department in November 2017.
The main difference of Mi-28UB is the dual control system that allows the helicopter to flown from both command cockpit and operator's cockpit. This makes training of military pilots who need raid practice on the Night Hunters possible. Also, in combat, in case of an emergency situation, the second crew member can take on the operation of the machine. The helicopter is also equipped with failures simulation remote, which allows to simulate equipment failure in flight for the trainee pilot and to improve his or her training experience in a crisis situation.
The first Mi-28UB prototype was made by Rostvertol. After completing a major program of factory and state tests, at the end of 2015, the helicopter was launched into production. Mi-28UB is equipped with upgraded integrated avionics system. The use of this system enables efficient search, detection, recognition, and hitting of ground and air targets.
To provide the required ergonomic parameters of the crew workplaces, design of the helicopter fuselage was changed. Mi-28UB has extended cabin, larger armoured glazing and improved view from operator's cockpit. To enhance the combat survivability, Mi-28UB is equipped with the latest on-board defence system.

Spain, Torrejón Air Base, Madrid: A Spanish Air Force McDonnell Douglas EF-18 HornetF-18 crashed during take-off from Torrejón Air Base. The aircraft used all the runaway to take off and crashed 100 meters from the runaway inside the base. The pilot did not survive and the aircraft was damaged beyond repair.
USA: At its final hearing into the balloon crash that killed 16 people on 30 July 2016, near Lockhart the National Transportation Safety Board concluded that the Federal Aviation Administration's lack of oversight of commercial balloon pilots contributed to the deadly crash. The balloon separated from the basket during the crash and drifted approximately one mile before landing in a nearby field killing the pilot and all 15 paying passenger. The safety board concluded that a cocktail of prescription drugs, including oxycodone, Valium and enough Benadryl to approximate the effects of drunken driving, contributed to pilot Alfred "Skip" Nichols' pattern of poor decision-making. The safety board recommended that the FAA require medical checks for commercial balloon pilots.
Brazil, Rio Negro: A float-equipped Cessna 208 Caravan I, operated by Greenpeace Brazil, suffered an accident while attempting to land on the Rio Negro River in the Anavilhanas National Park near Manaus in Brazil. The aircraft came to rest inverted in the water. One of the passengers sustained fatal injuries.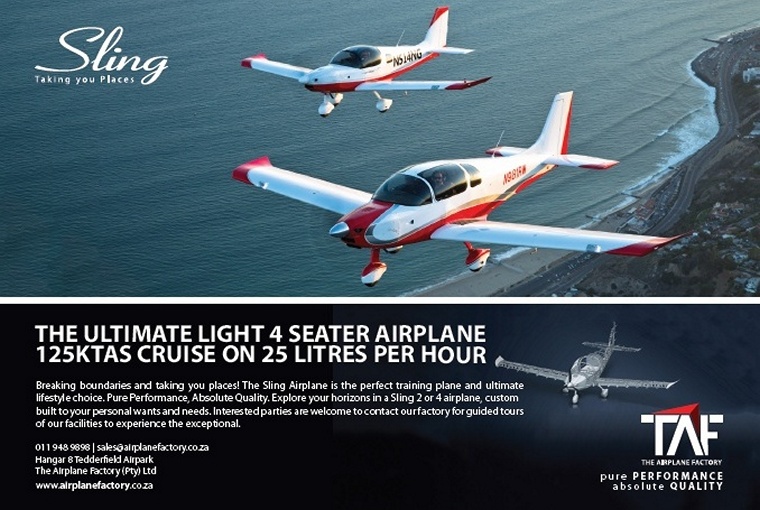 22 OCTOBER 1797

André-Jacques Garnerin jumps from a balloon from 3,200 feet over Monceau Park in Paris in a 23-foot-diameter parachute made of white canvas with a basket attached. He was declared "official French aeronaut of the state".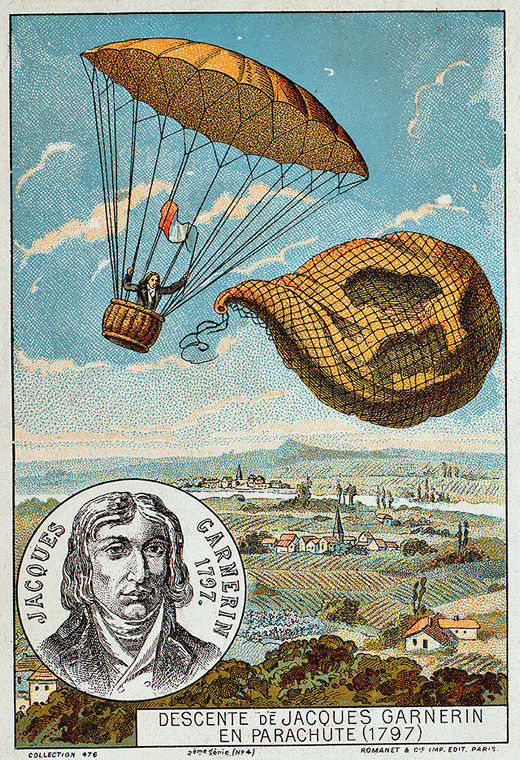 André-Jacques Garnerin (31 January 1769 - 18 August 1823) was a balloonist and the inventor of the frameless parachute. He was appointed Official Aeronaut of France.
Garnerin, a student of the ballooning pioneer professor Jacques Charles, was involved with the flight of hot air balloons, and worked with his brother Jean-Baptiste-Olivier Garnering in most of his ballooning activities.
Garnerin began experiments with early parachutes based on umbrella-shaped devices and carried out the first parachute descent (in the gondola) with a silk parachute on 22 October 1797 at Parc Monceau, Paris.
Garnerin's first parachute resembled a closed umbrella before he ascended, with a pole running down its centre and a rope running through a tube in the pole, which connected it to the balloon. Garnerin rode in a basket attached to the bottom of the parachute; at a height of approximately 3,000 feet (1,000 m) he severed the rope that connected his parachute to the balloon. The balloon continued skyward while Garnerin, with his basket and parachute, fell. The basket swung violently during descent, then bumped and scraped when it landed, but Garnerin emerged uninjured.