The versatile Bell 407 - over 1400 out of 35,000 aircraft delivered by Bell around the world - is considered to be the smoothest ride in its class. Regarded for its reliability, speed, performance and manoeuvrability, the Bell 407, delivers exceptional performance as well as a spacious cabin that boasts of club-style seating for premium comfort. This aircraft, which is one of the most popular helicopter choices in South Africa, is relied on by customers to execute successful rescue missions and support commerce.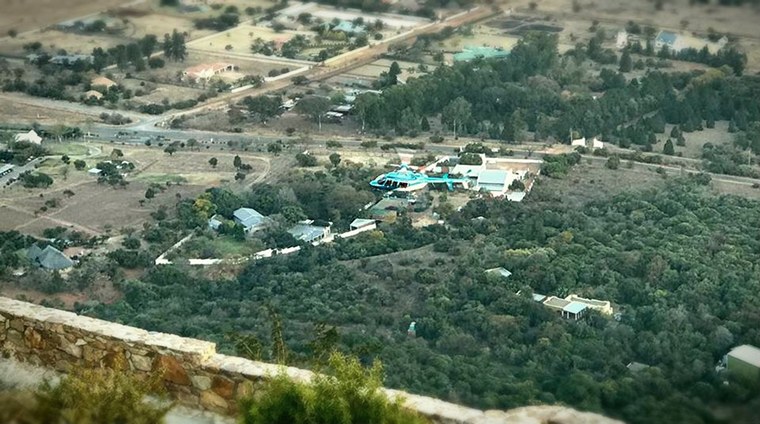 A Bell flying over a South African neighbourhood.

Located in Johannesburg, South Africa, Bell Helicopter customer, National Airways Corporation (NAC) has been a valued Bell independent representative for over 27 years and operates the only Bell-certified Customer Service Facility in Southern Africa. This aviation company answers the call for a variety of missions involving natural disasters, crime prevention and even groups of tourists in an unfortunate situation. On June 22, 2017, a cable car company transporting visitors up Hartbeespoort Mountain experienced a mechanical failure, leaving 125 people stranded at the top. While tourists ate food and enjoyed the scenery, unaware of the situation, NAC responded to the emergency call by sending the Bell 407 to transport guests to down the mountain.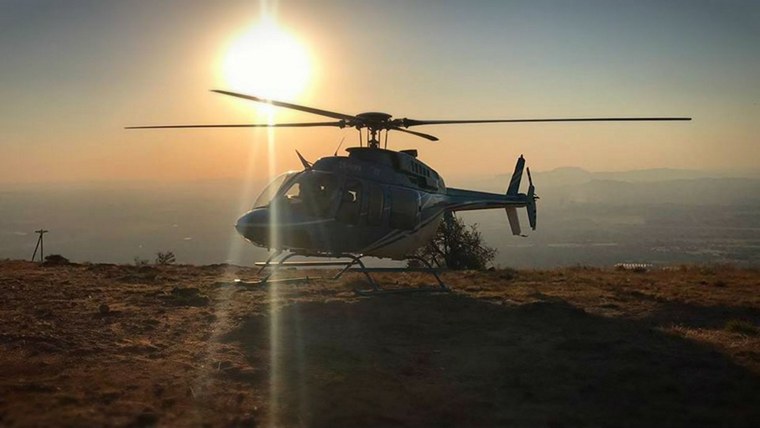 A Bell on a cliff at sunset.

NAC selected the Bell 407 to carry out the mission because of its speed capability, allowing the rescue team to arrive on the scene in less than 20 minutes, and its ability to manoeuvre rocky terrain and high skids on the mountain. Carrying six people at a time, the Bell 407 took only five to seven minutes per trip to transport everyone to safety. The emergency rescue mission was completely successful and neither guests nor crew experienced any injuries.
As a longstanding customer, NAC is no stranger to extreme missions. They have utilized the Bell 407 to search for illegal miners in the Polokwane area of South Africa, participated in disaster relief operations in the Indonesian Tsunami crisis, Mozambique flooding and Pakistan earthquakes and taken on a conservation role to combat poaching of African wildlife. NAC uses its aircraft to make a significant and meaningful impact in their country and all over the world, demonstrating the many ways helicopters can be useful assets in urgent situations.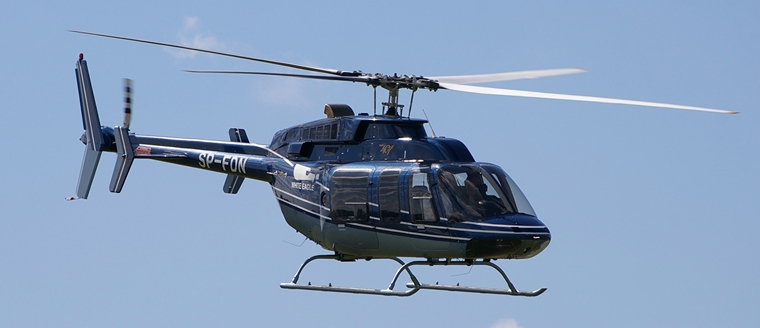 Photo © Wikimedia Commons

Another trailblazing customer, Pan African Airlines, recently set the record for the most flight hours for the Bell 407 at 27000 hours. Headquartered in Lagos, Nigeria, Pan African Airlines has made it its mission to provide the safest and most efficient aviation services in Africa.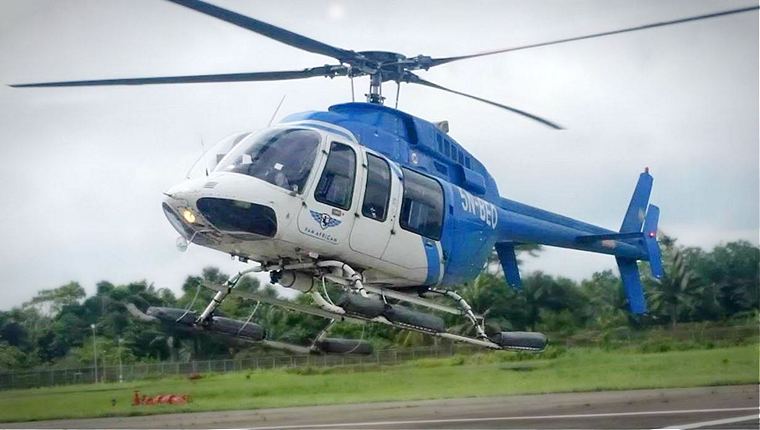 Pan-African Bell helicopter taking off.

Reaching Bell 407's highest flight hour time in the world can only be done through hard work and consistent customer service. Pan African Airlines does both during their daily operations, which include transporting Nigerian oil and gas industry employees and freight to onshore and offshore platforms, drilling rigs and wellheads. Aside from supporting the oil and gas industry, Pan African Airlines offers private charter services with both fixed-wing aircraft and helicopters to customers who value safety, service and experience.