THIS WEEK IN MIDWEEK UPDATE

Plan Your Weekend……..Forthcoming Events…….Aviation News

Worldwide Incidents and Accidents……This Week in Aviation History



17: Potties Fly in Weekend. Potgietersrus. Limpopo. Contact Nico Willemse
vliegskool@hotmail.com
18: Baragwanath Fun Rally. Contact Frank Eckard 083 269 1516
frank.eckard@mweb.co.za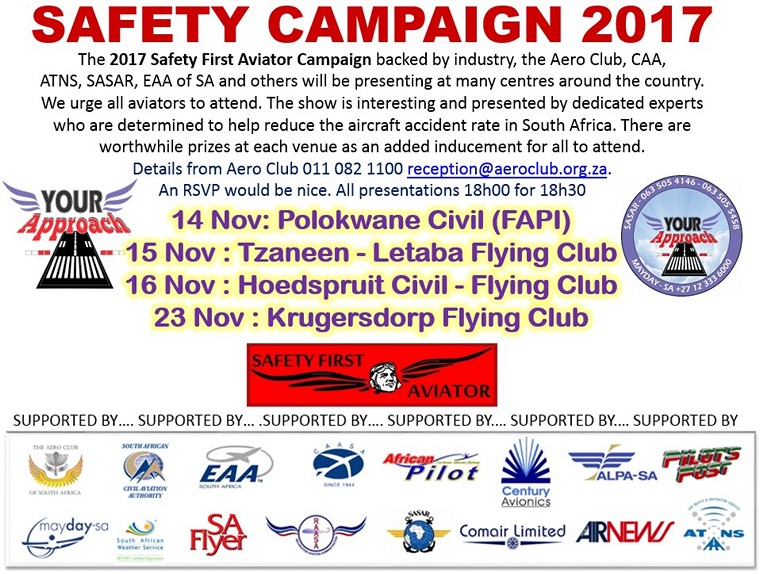 3rd Saturday of every month. Microland. Bring and braai. Fires and bykos provided. Fires start from 09h30. Contact person: Nick Swardt 082 441 8011 or Alan Hussey 072 82 2341
24-25: Nov-25 Springs Club Call OUT Rally Championships. Email
jonty@promptroofing.co.za

2: SAAF Museum AFB Zwartkop open practise day
2: Brits Fun Rally. Contact Rob Jonkers 082 804 7032
rob@aerosud.co.za
.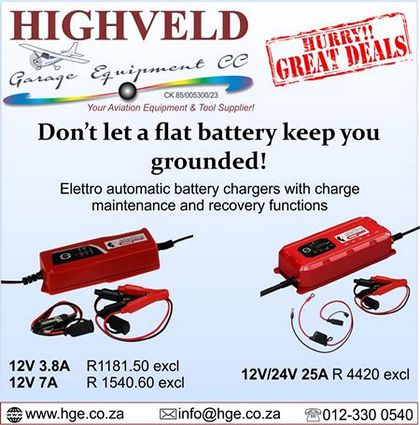 2-3: SAC Ace of Base Vereeniging. Contact Annie Boon E-mail:
chunge@mweb.co.za
4 to 24: Adamsfontein Badge Fly in. Low cost tugging available for any glider pilot who wants to pop in on their way to the Cape. For more info go to
www.pjaviation.co.za
or phone 083 265 0581
6: EAA Chapter 322 meeting. Dicky Fritz Moth Hall Edenvale. Contact:
editor@afskies.co.za
9: AFB Langebaan Weg and SAAF Silver Falcons 50th anniversary airshow. AFB Langebaanweg, Western Cape. Go to:
www.langebaanwegairshow.co.za
3rd Saturday of every month. Microland. Bring and braai. Fires and bykos provided. Fires start from 09h30. Contact person: Nick Swardt 082 441 8011 or Alan Hussey 072 82 2341
28: FACF Fly in. ST Francis Airpark. Reserve date of 29 December in case of bad weather. All welcome, food and beverages will be available. Contact Barry Culligan
mailto:
barry@otto.co.za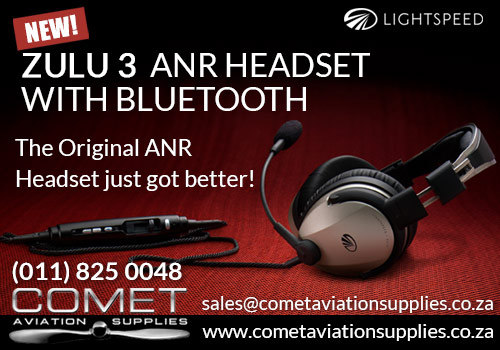 4: EAA Chapter 322 meeting. Dicky Fritz Moth Hall Edenvale. Contact:
editor@afskies.co.za
7: SAAF Museum AFB Zwartkop open practise day. Officer Commanding - Museum
oc@saafmuseum.org.za
012 351 2290
20 to 21: Sport Aerobatics Gauteng Regionals. Vereeniging Contact Annie Boon E-mail:
chunge@mweb.co.za
3rd Saturday of every month. Microland. Bring and braai. Fires and bykos provided. Fires start from 09h30. Contact person: Nick Swardt 082 441 8011 or Alan Hussey 072 82 2341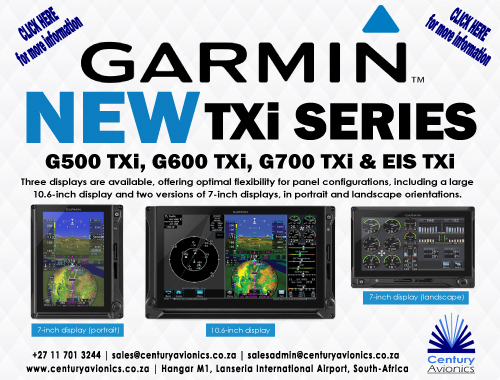 3: SAAF Museum AFB Zwartkop open practise day. Officer Commanding - Museum
oc@saafmuseum.org.za
012 351 2290
8: EAA Chapter 322 meeting. Dicky Fritz Moth Hall Edenvale. Contact:
editor@afskies.co.za
3rd Saturday of every month. Microland. Bring and braai. Fires and bykos provided. Fires start from 09h30. Contact person: Nick Swardt 082 441 8011 or Alan Hussey 072 82 2341
21 to25: Armed Forces Day Kimberley.

The Aviation Radio Show; get all your questions answered in one place. To listen to a recording of the live broadcast click on the link:

www.debela.co.za/aviation-radio-show




2017 DELAND SPORT AVIATION SHOWCASE-2 TO 4 NOVEMBER 2017





Photos and video © DeLand Sport Aviation Showcase

The DeLand Sport Aviation Showcase is an annual event designed to promote and support recreational flying, highlight the latest in sport aviation products and provide buyers and sellers with opportunities to connect. The showcase was held at the DeLand Municipal Airport (KDED) in DeLand Florida.
Demonstration flights took place all day, every day with stats recording over 1,000 operations daily at the Showcase. Showcase Flights give each aircraft their "time to shine" on the runway and in the air. Aviation-related exhibitors displayed their wares and services on the Showcase Field and in the Indoor Exhibitors Tent. One can camp Under the Wing right on the Showcase Field.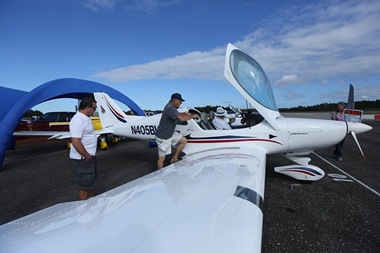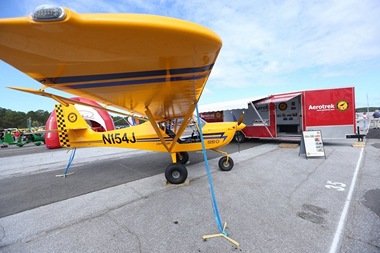 There was a slight increase in vendors this year, totalling 108 and over 100 aircraft were on display over the three day event. Feedback from attendees and vendors alike was positive, especially on the quality of the Showcase, specifically, the quality of the attendee through the gate, the quality of the volunteers and their efforts and the quality of the staff's organization and operation.
SUPER LEGEND FROM AMERICAN LEGEND AIRCRAFT COMPANY TAKES FIRST PLACE IN TEXAS STOL ROUNDUP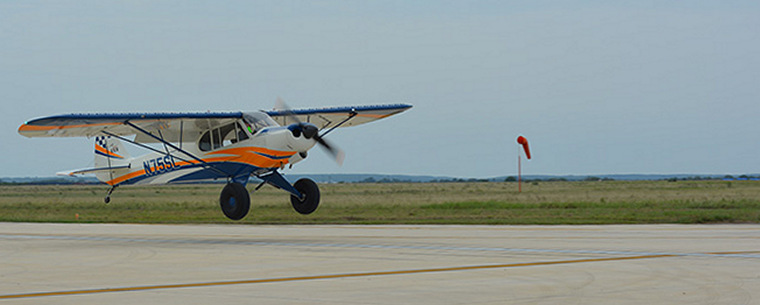 Photo © American Legend Aircraft


American Legend Aircraft Company announced that a customer-flown Super Legend took first place and scored best overall in the recent Texas STOL Roundup. With two Super Legend aircraft participating, their skilled pilots conspired to take a first and a second place, respectively, in obstacle and traditional STOL competitions.
The 2017 Texas STOL Roundup was held at South Texas Regional Airport in Hondo. The former Hondo Army Airfield operated by Army Air Corps in 1942, is now a large public use airport with runways as long as 6000 feet. Much of the expanse was used for spectators and aircraft parking while the Short Take-off and Landing (STOL) events required as little as the width of a runway.
A newly completed Super Legend XP, piloted by its owner Joe Edwards, aced the obstacle competition taking first place by significant margin. Participating in the LSA/Experimental class, Edwards used 158.1 feet for take-off and 530.7 feet in landing (including displaced threshold of 300 feet) over an obstacle (25-foot inflatable pylons). His landing performance was the best recorded score in all experimental and bush classes. Edwards' combined score (take-off + landing total distances) was significantly shorter, by 110 feet, than that of the closest competitor and best overall among all competing aircraft.
A second Super Legend HP, piloted by Scot Warren of Warren Aircraft, finished a close second in the traditional heat involving a straight in, low-and-slow approach to landing beyond a line and dissipating energy as quickly as possible. Take-off performance in the Super Legend HP is effectuated by a 180 horsepower Titan engine. The aircraft has outstanding power-to-weight ratio as it is manufactured to the LSA max weight of 1320 lbs.
The Super Legend XP is a performance enhanced version of the Legend Cub. Its features include square wing tips, extended flaps and ailerons, 40-gallons-usable fuel tanks, an extended forward landing gear, Acme Aero Shocks, and enhanced baggage areas.
The wing modifications produce outstanding slow speed characteristics, higher top speed, and greater control authority. The extra fuel capacity allows for longer roundtrip/backcountry flights without a fuel stop. With its extended landing gear, three inches forward and three inches higher, the Super Legend assumes an increased angle of attack. Acme Aero Shocks, tundra tires and a dynamic coil spring tailwheel manage shock absorption on taxi and landing.
According Edwards, "The XP is the best of all worlds. It cruises more comfortably and it performs short take-offs and landings with the best them. My XP stalls at 8 MPH less, at approximately 25 MPH, with its longer flaps." Well-known performance pilots who have embraced the Legend Cub include Bruce Bohannon, Frank Knapp, and Greg Koontz.
HONDA AIRCRAFT COMPANY EXPANDS HONDAJET SALES TO CHINA, HONG KONG AND MACAU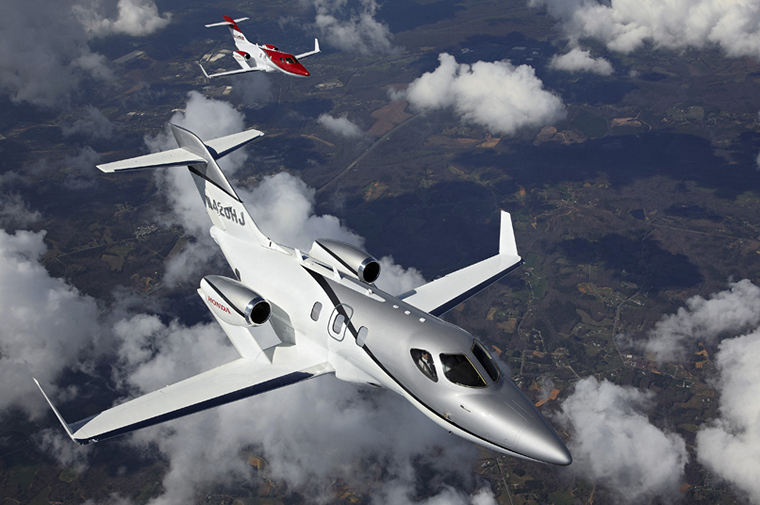 Photo Honda


Honda Aircraft Company today announced that it has expanded sales of the HondaJet in Greater China with the appointment of Honsan General Aviation Co. Ltd., based in Guangzhou, as a HondaJet dealer in China, providing sales, service and support for the world's most advanced light jet throughout China, Hong Kong and Macau.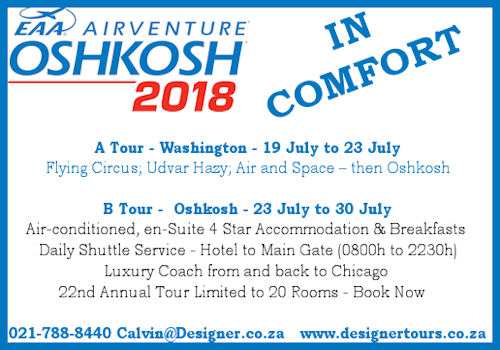 "The HondaJet has been received with tremendous interest in and around China and we have appointed Honsan General Aviation HondaJet as a dealer in the region. With its strong focus on quality and customer service, Honsan General Aviation Co. Ltd. will be a very valuable addition to our dealer network and will be very successful in this emerging market," said Honda Aircraft President and CEO Michimasa Fujino.
Honsan General Aviation will be based at the new business jet terminal being constructed at Guangzhou Baiyun International Airport, Guangzhou, China. The first phase is expected to be completed by the end of this year.
"We look forward to providing an exceptional customer experience synonymous with the Honda brand, by representing the HondaJet in the greater China region and providing a dedicated sales and service experience to the customer," added Mr. Zhou Yuxi, Chairman of Honsan General Aviation Co. Ltd.
The high speed, superior fuel efficiency and exceptional comfort of the HondaJet will enable it to create unique value within the region.
"Like Honda Aircraft, we are always looking to provide our customers with innovative ways to increase productivity and access. Partnering as a dealer with Honda Aircraft provides us with a strategic way to expand our business portfolio and help in the general aviation and economic growth of China," said Dr. Cheng Qian, CEO of Honsan General Aviation Co. Ltd.
Honda Aircraft has established a worldwide dealer network to provide unsurpassed service and support for HondaJet customers. The HondaJet dealer network spans territories in North America, South America, Europe and Asia.
SWEDISH NATIONAL POLICE OPERATES LARGEST BELL 429 FLEET IN EUROPEAN UNION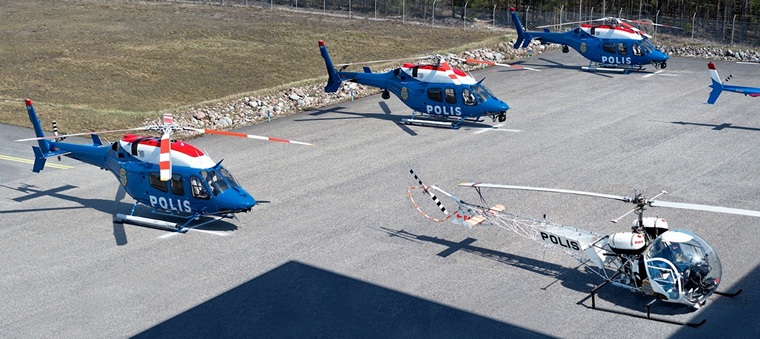 Photo © Bell Helicopters

The Air Support Division of the Swedish National Police (SNP) ensure their aircraft is available 24/7 in case of any emergency. Operating with European Union's largest Bell 429 fleet, this team of skilled pilots perform search and rescue and law enforcement operations. When called on by local dispatch officers, they cooperate with the alpine rescue service and fly through mountains to rescue missing, injured or trapped people.
In a more recent emergency, the SNP supported local police with their Bell 429 during their terrorist attack in Stockholm, last Spring. After a truck killed four people in a crowd, police officers were able to use their aerial view to survey the scene of the attack.
In order to combat any terrorist or violent acts, the police force uses a customized airborne law enforcement (ALE) and counterterrorism solution from Helinet Technologies. This technology provides the fleet with real-time aerial intelligence, allowing them to stream data anywhere in the world through Wi-Fi or an encrypted microwave downlink.
The Swedish National Police serves as an example of how law enforcement agencies can use helicopters' versatility to save lives and protect citizens in a variety of situations.

BRIMSTONE MISSILE TRIALS COMPLETED SUCCESSFULLY AS PART OF EUROFIGHTER TYPHOON ENHANCEMENT PROGRAMME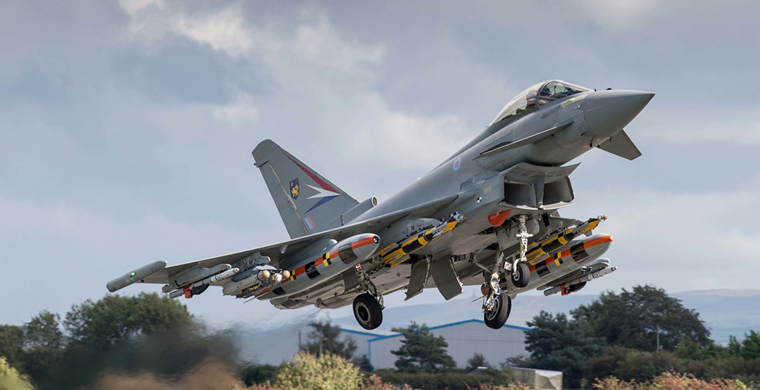 Photo © Eurofighter

A series of live firings of the Brimstone precision strike missile from a Eurofighter Typhoon have been completed successfully, adding enhanced capability to the aircraft.
The trials, conducted from BAE Systems' Military Air & Information at Warton, Lancashire, UK, form part of a programme of new enhancements which will be rolled out across the Royal Air Force (RAF), ensuring Typhoon remains at the cutting edge of combat capability.
Brimstone will provide Typhoon with a low collateral, pin-point accurate air-to-surface weapon, further enhancing the aircraft's already combat-proven swing-role performance. Planning for the next stages of work on Brimstone - including evaluation by the RAF in mid-2018 - is now underway ahead of its entry into service.
Brimstone is part of the Phase 3 Enhancement (P3E) package which also includes mission system and sensor upgrades. P3E is the final part of Project Centurion - the programme to ensure a smooth transition of Tornado GR4 capabilities on to Typhoon for the RAF.
In total nine firings and nine jettison trials, which began in July, have been completed, with support from the UK Ministry of Defence, MBDA, QinetiQ, Eurofighter GmbH and the Eurofighter Partner Companies - Airbus and Leonardo.
The aim of the trials was to provide weapons integration clearance for operational use. They covered a range of specific release scenarios, testing at various heights, speeds, levels of G-force and in different positions on the aircraft wing and in the launcher. The nine firings have also been used to perform data analysis and models of the weapon's performance. Further flight trials will take place in early 2018, followed by operational evaluation by the RAF.
Operational evaluation of the Phase 2 Enhancement (P2E) package with the with RAF's 41(R) Squadron - the Test and Evaluation Squadron - at RAF Coningsby, Lincolnshire, UK, is continuing and will include live firings ahead of roll out to the UK fleet. The P2E package includes MBDA's Meteor Beyond Visual Range air-to-air missile and the Storm Shadow deep strike stand-off air-to-surface missile.

FEDEX EXPRESS BUYS UP TO 50 NEW ATR 72-600F FREIGHTERS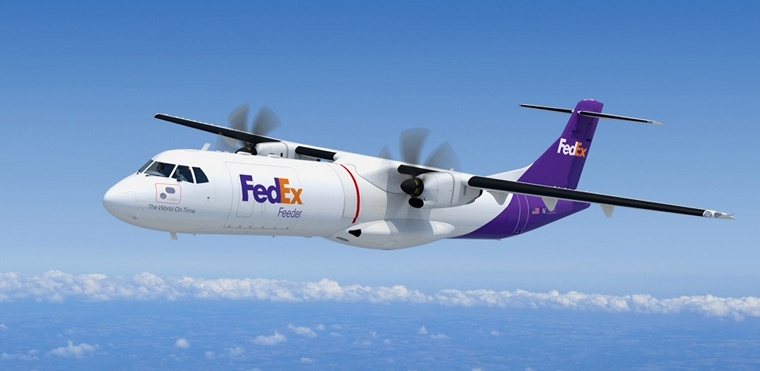 Photo © ATR


FedEx Express, the world's largest express transportation company, and ATR have signed a major contract for the firm purchase of 30 ATR 72-600s plus 20 options. These aircraft will be the first new ATRs to be directly delivered from the factory in a freighter configuration. This new aircraft version, designated as the ATR 72-600F, has a brand new windowless fuselage and is equipped with a forward Large Cargo Door (LCD) and a rear upper hinged cargo door.
Deliveries of the ATR 72-600Fs to FedEx Express will begin in 2020. These new ATRs are also the first ATR 72-600s that will operate in a cargo configuration, as well as being the first ones equipped with an LCD directly from the factory.
The ATR 72-600F features a class E main cabin for cargo operations, and will support both bulk cargo and Unit Load Device (ULD) configurations. The ATR 72-600F has a bulk capacity of 74.6 m3, and when in ULD mode, can accommodate up to seven LD3 containers, or five 88" x 108", or nine 88" x 62" pallets. The aircraft is also equipped with new reinforced floor panels.
Commenting on the signing of the contract, David L. Cunningham, President and CEO of FedEx Express, declared: "ATR aircraft have been successfully operating in FedEx service for many years. We worked with ATR to develop this new aircraft, which include special features to help us grow our business, especially in the air freight market where shipments are larger and heavier. The 72-600F will play an important role in our global network by helping us deliver fast, economical service to small and medium sized markets."
ATR's Chief Executive Officer Christian Scherer declared: "We congratulate FedEx Express for their long-standing success and for their long term commercial views for the new ATR 72-600F. Their selection of this new aircraft is the result of a deep technical and economic analysis. ATRs in cargo configuration deliver an outstanding service, both serving small communities and feeding larger freighters. The ATR 72-600F is the only new large regional aircraft available on the market for freighter operations. We are convinced that, with its use by FedEx Express, it will become the new benchmark for regional air cargo operations".

USA, Corpus Christi: (KIII NEWS) - Emergency crews were called out to the Corpus Christi International Airport after a U.S. Navy Boeing 737 engine caught fire upon take-off. The jet circled around and landed back on the same runway, where emergency crews were on standby but were not needed.
USA, Florida: An Icon A5 amphibious plane crashed in the Gulf of Mexico, north of Holiday, Florida, USA. The aircraft came to rest inverted. The pilot, the sole occupant did not survive.
Russsia, Blagoveshchensk: An Antonov An-2 aircraft crashed due to engine failure 600 meters before touching down. The aircraft caught fire and one of the pilots did not survive. There were no passengers aboard.
Taipei: A Taiwanese Air Force Mirage-2000 jet lost contact during a drill off the island's northeast coast. The single-seat aircraft fell off the radar while it was conducting regular night-time training. The air force has dispatched a S-70C rescue helicopter and C-130 transport aircraft to the waters where the fighter jet had disappeared.
USA, SeaTac Washington: The engine of an Airbus A330 experienced a right engine fire upon landing. There were no issues or alarms when the aircraft was in the air, so it's believed the problem was a compressor stall. The fire had already been extinguished by the time fire crews arrived at the aircraft." There were no reports of any injuries.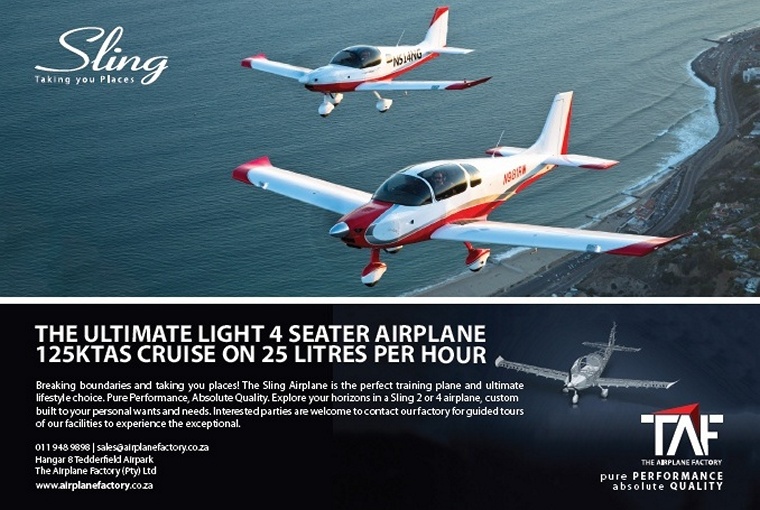 15 NOVEMBER 1967

The only fatality of the X-15 program occurs during the 191st flight when Air Force test pilot Michael J. Adams loses control of his aircraft which is destroyed mid-air over the Mojave Desert.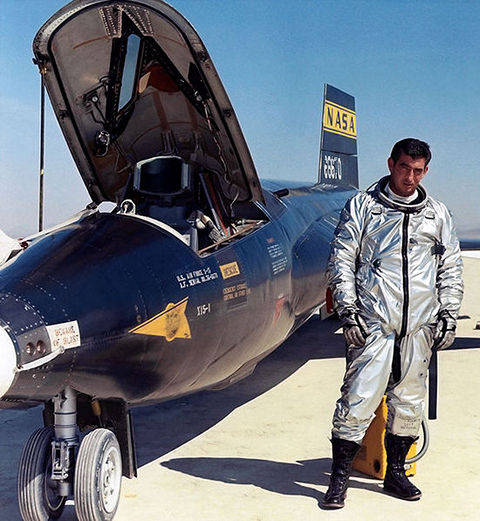 Photo NASA/ commons.wikimedia.org. Adams was born 5 May 1930, in Sacramento, California. He graduated from Sacramento Junior College. He enlisted in the United States Air Force in 1950, and earned his pilot wings and commission in 1952 at Webb Air Force Base, Texas
In November 1965 he was selected to be an astronaut in the United States Air Force Manned Orbiting Laboratory program. In July 1966, Major Adams came to the North American X-15 program, a joint USAF/NASA project. He made his first X-15 flight on 6 October 1966.
Adams' seventh X-15 flight, Flight 3-65-97, took place on 15 November 1967. He reached a peak altitude of 266,000 feet (81 km); the nose of the aircraft was off heading by 15 degrees to the right. While descending, at 230,000 feet (70 km) the aircraft encountered rapidly increasing aerodynamic pressure which impinged on the airframe, causing the X-15 to enter a violent Mach 5 spin. As the X-15 neared 65,000 feet (20 km), it was diving at Mach 3.93 and experiencing more than 15 g vertically (positive and negative), and 8 g laterally, which inevitably exceeded the design limits of the aircraft. The aircraft broke up 10 minutes and 35 seconds after launch, killing Adams. The United States Air Force posthumously awarded him Astronaut Wings for his last flight.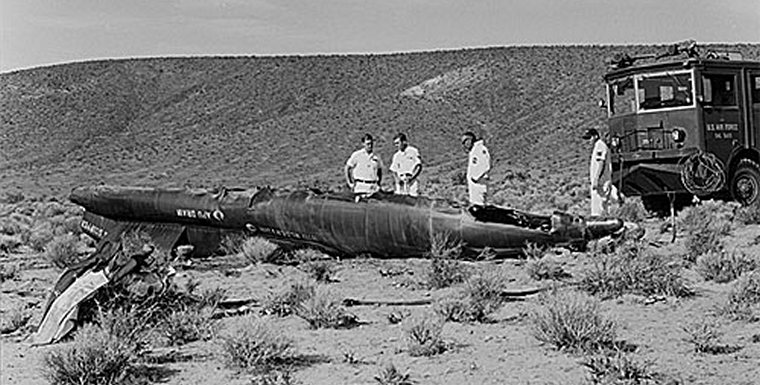 Photo NASA/commons.wikimedia.org

Most puzzling was Adams' complete lack of awareness of major heading deviations in spite of accurately functioning cockpit instrumentation. The accident board concluded that he had allowed the aircraft to deviate as the result of a combination of distraction, misinterpretation of his instrumentation display, and possible vertigo. The electrical disturbance early in the flight degraded the overall effectiveness of the aircraft's control system and further added to pilot workload. The MH-96 adaptive control system then caused the airplane to break up during re-entry.