THIS WEEK IN MIDWEEK UPDATE

Plan Your Weekend……..Forthcoming Events…….Aviation News

Worldwide Incidents and Accidents……This Week in Aviation History



2: SAAF Museum AFB Zwartkop open practise day
2: Adventure Rally Brits. Contact Rob Jonkers 082 804 7032
rob@aerosud.co.za
.
2-3: SAC Ace of Base Vereeniging. Contact Annie Boon E-mail:
chunge@mweb.co.za

4 to 24: Adamsfontein Badge Fly in. Low cost tugging available for any glider pilot who wants to pop in on their way to the Cape. For more info go to
www.pjaviation.co.za
or phone 083 265 0581
6: EAA Chapter 322 meeting. Dicky Fritz Moth Hall Edenvale. Contact:
editor@afskies.co.za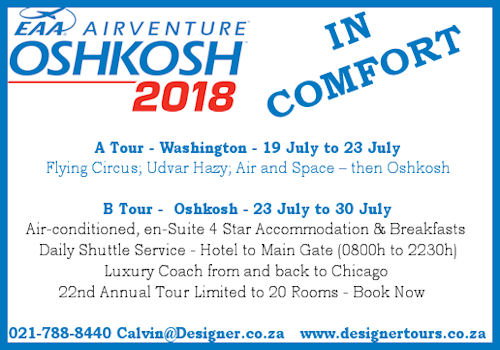 9: AFB Langebaan Weg and SAAF Silver Falcons 50th anniversary airshow. AFB Langebaanweg, Western Cape. Go to:
www.langebaanwegairshow.co.za
3rd Saturday of every month. Microland. Bring and braai. Fires and bykos provided. Fires start from 09h30. Contact person: Nick Swardt 082 441 8011 or Alan Hussey 072 82 2341
28: FACF Fly in. ST Francis Airpark. Reserve date of 29 December in case of bad weather. All welcome, food and beverages will be available. Contact Barry Culligan
mailto:barry@otto.co.za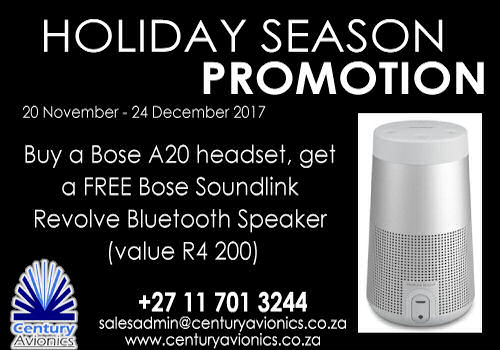 4: EAA Chapter 322 meeting. Dicky Fritz Moth Hall Edenvale. Contact:
editor@afskies.co.za
7: SAAF Museum AFB Zwartkop open practise day. Officer Commanding - Museum
oc@saafmuseum.org.za
012 351 2290
20 to 21: Sport Aerobatics Gauteng Regionals. Vereeniging Contact Annie Boon E-mail:
chunge@mweb.co.za
.
3rd Saturday of every month. Microland. Bring and braai. Fires and bykos provided. Fires start from 09h30. Contact person: Nick Swardt 082 441 8011 or Alan Hussey 072 82 2341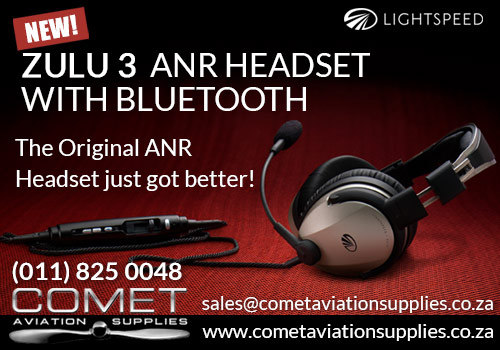 3: SAAF Museum AFB Zwartkop open practise day. Officer Commanding - Museum
oc@saafmuseum.org.za
012 351 2290
8: EAA Chapter 322 meeting. Dicky Fritz Moth Hall Edenvale. Contact:
editor@afskies.co.za
3rd Saturday of every month. Microland. Bring and braai. Fires and bykos provided. Fires start from 09h30. Contact person: Nick Swardt 082 441 8011 or Alan Hussey 072 82 2341
21 to25: Armed Forces Day Kimberley.

The Aviation Radio Show; get all your questions answered in one place. To listen to a recording of the live broadcast click on the link:

www.debela.co.za/aviation-radio-show




AERO CLUB OF SOUTH AFRICA SAFETY CAMPAIGN


Hi, we had a good turnout despite the traffic and weather for the final presentation of the year. 54 enthusiasts attended the presentation, excluding the presenters and special guest Ms Mary Stevens (Senior Manager Consistency and Standardisation SACAA) representing Simon Segwabe (Executive Aviation Safety Operations SACAA), Shane Somerville (Century Avionics). An unexpected gift to the campaign was the donation of additional prizes in the form of two books "Bush pilots do it in fours" by the author Roy Watson.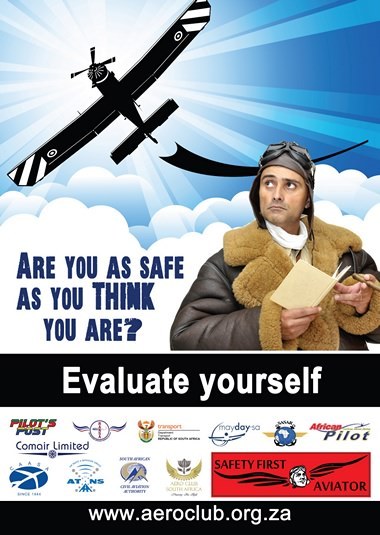 The following prizes were eligible to be awarded to audience members:
Book 1 - Bush Pilots do it in fours - Animike Cloete
Book 2 - Bush Pilots do it in fours - Peter Eagle
Book 3 - Avoiding Fatal Flying Traps - Dr Mike Brown, who graciously donated it back to the audience for redrawing, where it was won by Jonty Caplan.
Electronic Logbook - Awarded by the software designer herself, Ms Taleen Heath (wife of SASAR presenter Danie Heath) to Andre Kluyts, who also graciously donated it back to the audience, where it was won by Robin Jeffery.
The following prises were eligible to be won by any person who had attended any one of the various Safety First Presentations during the year:
Comair 1 (Two return tickets to any Comair destination) - Ashley van Eeden, who attended the Middleburg presentation.
Comair 2 (Two return tickets to any Comair destination) - Alan Delamare, who was in the Krugersdorp audience.
Century Avionics (Garmin Aera 660 GPS) - Hennie Botes, who attended the presentation at Saldanah.
Congratulations to everyone.
This is an industry initiative and all the presenters are volunteers, and the Aero Club executive would like to thank all of them for showing this dedication to making all our lives safer and better.
A safe and Happy Christmas to all.
Fly safe,
Alan Evan-Hanes
MBA (GIBS) PDBA CISA PMD ISO9000LA
General Manager

TECNAM SELECTS TKS ICE PROTECTION SYSTEM FOR P2012 TRAVELLER




Photo © Technam


Tecnam announced it has selected CAV Ice Protection to provide the TKS Ice Protection System and support services for the twin-piston Tecnam P2012 Traveller aircraft.
CAV Ice Protection thoroughly tested the TKS Ice Protection System in an icing wind tunnel at the latest certification levels for planes flying in known icing conditions. A total of 35 conditions and 83 runs covering all test points were made in one week with successful results.
"Tecnam is pleased to partner with CAV Ice Protection to offer operators a tremendously safe system that handles icing conditions in all parts of the world," said Paolo Pascale, Tecnam CEO.
TKS Ice Protection Systems provide anti-ice and de-ice capabilities with clean exit performance, protect aft of the leading edge, improve leading edge durability and life, and require low maintenance.
"We are proud to provide Tecnam and their launch customer Cape Air with an effective ice protection system that has been technologically proven since 1942," said Jerry Jordan, CAV Ice Protection Vice President of Design Engineering.
EMBRAER KC-390 ARRIVES IN THE UNITED STATES FOR A SERIES OF FLIGHT TRIALS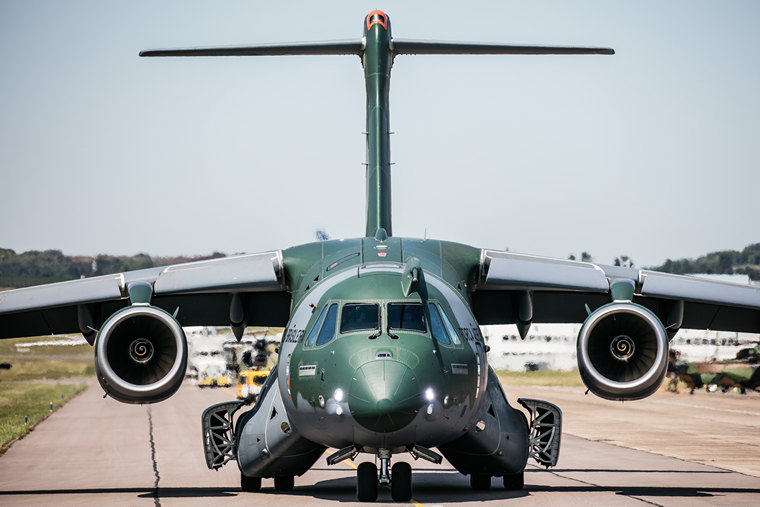 Photo © Embraer


The new Embraer KC-390 multi-mission military transport and tanker jet will start a series of flight trials in the United States as part of its flight test campaign for certification. The aircraft left Brazil last Saturday and today arrived at Embraer´s facility in Jacksonville, Florida.
For the next two to three weeks, the aircraft will be performing tests in the avionics systems, measurement of external noise and operations with cross wind.
"The KC-390 sets new standards in the market and the flight test campaign is progressing extremely well matching the aircraft design goals," said Jackson Schneider, president and CEO of Embraer Defense & Security. "We are very satisfied with the maturity that this product has already reached and fully confident that its certification will be achieved as scheduled."
The KC-390 is capable of carrying out various missions, such as transporting cargo, troops or dropping paratroopers, and aerial refueling, search and rescue, medical evacuation and aerial firefighting, in addition to supporting humanitarian missions. The aircraft can transport up to 26 metric tons of cargo at a maximum speed of 470 knots (870 km/h), as well as operate in hostile environments, including from unprepared or damaged runways.
TEXTRON AVIATION UNVEILS NEW LARGE-UTILITY TURBOPROP, THE CESSNA SKYCOURIER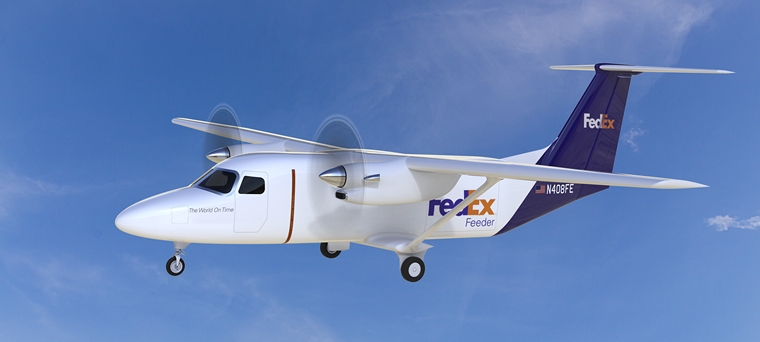 Photo © Cessna/Textron

Textron Aviation Inc., a Textron Inc. (NYSE:TXT) company, today announced its new twin-engine, high-wing, large-utility turboprop - the Cessna SkyCourier 408. FedEx Express, the world's largest express transportation company and longtime Textron Aviation customer, has signed on as the launch customer for up to 100 aircraft, with an initial fleet order of 50 cargo aircraft and options for 50 more. Entry into service for the clean-sheet design Cessna SkyCourier is planned for 2020.
"With our depth of expertise and proven success in new product development, we were eager to work directly with a world-class company like FedEx Express to jointly develop the Cessna SkyCourier"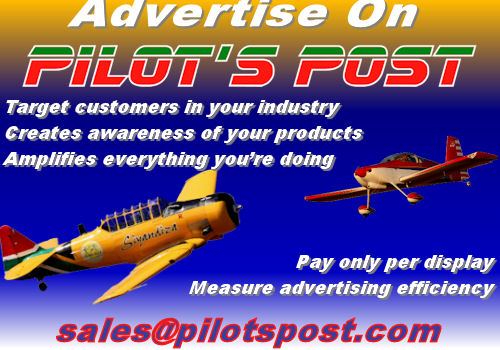 "With our depth of expertise and proven success in new product development, we were eager to work directly with a world-class company like FedEx Express to jointly develop the Cessna SkyCourier," said Scott Ernest, president and CEO of Textron Aviation. "The aircraft will fulfill a gap in this market segment with its superior performance and low operating costs in combination with the cabin flexibility, payload capability and efficiency only a clean-sheet design can offer."
About the Cessna SkyCourier
Built for high utilization operations, the Cessna SkyCourier 408 will be offered in cargo and passenger variants. The cargo variant will feature a large cargo door and a flat floor cabin that is sized to handle up to three LD3 shipping containers with an impressive 6,000 pounds of maximum payload capability. The aircraft will also afford a maximum cruise speed of up to 200 ktas and a 900 nautical-mile maximum range.
The efficient 19-passenger variant will include crew and passenger doors for smooth boarding, as well as large cabin windows for great natural light and views. Both configurations will offer single-point pressure refueling to enable faster turnarounds.
The Cessna Caravan platform has set the standard in the single-engine utility category for decades. The Cessna SkyCourier will build on that proven success in the large-utility category, offering even greater capability and mission flexibility.
FedEx Express order
Textron Aviation has built a strong relationship with FedEx Express, which has utilized the Cessna Caravan platform in its feeder aircraft fleet for over 30 years.
"FedEx Express has had a great relationship with Textron Aviation over the years, and this new, advanced aircraft will play a key role in our feeder aircraft modernization strategy," said David L. Cunningham, president and CEO of FedEx Express. "The Cessna SkyCourier 408 offers a number of significant features that will enhance our long-term feeder strategy."
Since the start of the flight test campaign, in October 2015, both KC-390 prototypes have demonstrated high rates of availability, accumulating more than 1,450 flight hours. The Initial Operational Capability should be achieved by the end of this year and first delivery is scheduled to happen in 2018.
SOUTH KOREA'S NATIONAL 119 RESCUE HEADQUARTERS ACQUIRES TWO H225 HELICOPTERS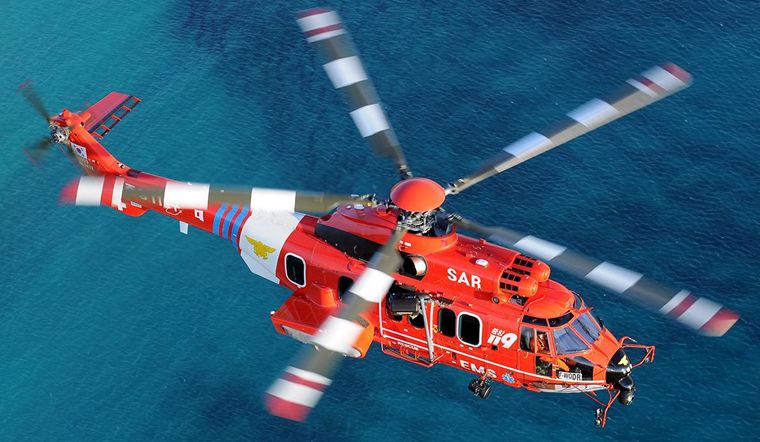 Photo © Airbus


Seoul, Airbus Helicopters has been awarded a contract from South Korea's National 119 Rescue Headquarters for the purchase of two additional H225 helicopters.
The National 119 Rescue Headquarters currently operates an all-Airbus helicopter fleet comprising two AS365 N2 and two H225. This new purchase will bring the fleet of the country's primary provider of firefighting and rescue services to six helicopters by end 2019.
The agency will be using these two multirole H225 helicopters for search and rescue missions, with the flexibility to reconfigure them to accommodate fire-fighting and emergency medical services equipment on board the aircraft.
"The National 119 Rescue Headquarters has been operating Airbus helicopters for over 20 years and we are happy to see how our helicopters have continued to play a vital role in the agency's mandate to protect and save lives", said Marie-Agnes Veve, Head of North Asia of Airbus Helicopters. "The addition of the two H225 to the agency's fleet illustrates our customer's confidence in our products and their performance. Given its versatility and endurance in all-weather condition, we know the H225 will continue to be a capable workhorse for the agency's missions."
The H225, the latest member of Airbus Helicopters' Super Puma family, is an 11-ton category twin-turbine multirole utility rotorcraft which accommodates up to 24 passengers. Equipped with state-of-the-art electronic instruments and autopilot system, the H225 offers outstanding endurance and fast cruise speed, and may be fitted with various equipment to suit any role.
SIKORSKY S-92® HELICOPTERS CERTIFIED TO OPERATE IN MEXICO
Mexico's Directorate General of Civil Aeronautics (DGAC) approved the Offshore and Utility Type Certificate for the Sikorsky S-92® helicopter. The certificate enables the operation of S-92 helicopters in Mexico, in all production configurations including offshore oil and gas transportation, search and rescue, as well as regional airline passenger service and VIP transportation.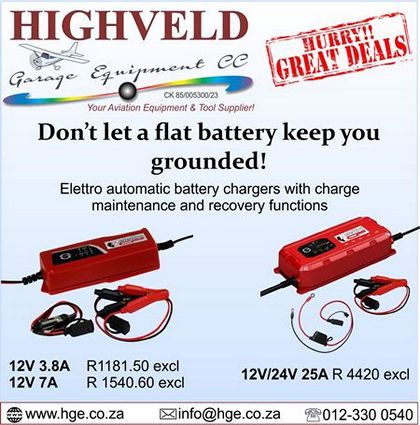 DGAC signed the certificate Nov. 6, capping an intensive three-year effort to introduce the S-92 helicopter manufactured by Sikorsky, a Lockheed Martin Company (NYSE: LMT), to Mexico.
"Sikorsky has been excited to watch the evolution of the offshore oil and gas industry in Mexico," said Sikorsky Vice President, Oil & Gas, David Martin. "As the industry expands into new territory, safe and reliable offshore transportation will ensure they remain on schedule and on budget. With this new certification of the S-92 aircraft, operators and oil and gas companies can select a true heavy helicopter that has the proven reliability and safety to support their success."
"This moves us another step forward in our overall Latin America strategy," said Sikorsky Vice President, Latin America, Adam Schierholz. "The region has long had faith in Sikorsky products, specifically the Black Hawk. It's a natural progression, as oil markets expand in Mexico and Colombia, that the S-92 would start to play a prominent role in that sector."
The S-92 was certified in Colombia in November 2016.
Sikorsky has delivered nearly 300 S-92 helicopters since 2004. With a best-in-class safety record and industry-leading dispatch availability, the multi-mission S-92 aircraft is the preferred aircraft of its size class for offshore oil worker transportation. These helicopters also perform search and rescue missions, head of state missions, and a variety of transportation missions for utility and airline passengers.
GRIPEN E GOES SUPERSONIC

Defence and security company Saab announces that the Gripen E smart fighter flew supersonic for the first time. The aircraft broke the sound barrier over the Baltic Sea on the 18th October.
The Gripen E smart fighter flew at speeds greater than the speed of sound, at over Mach 1, as part of the ongoing flight trials programme. The purpose was to collect data from the aircraft as it achieved and sustained supersonic speed. The flight took place over the Baltic sea and the aircraft sustained supersonic speed for a number of minutes, whilst carrying out maneouvres, demonstrating the successful combination of the aicraft's fighter design and its powerful engine.
"As Gripen pilots we are used to extreme speed but to go through the sound barrier for an aircraft's first time is still a moment to enjoy. It is important that the aircraft handles the transition smoothly through what we call the transonic zone around the sound barrier and she certainly did, it was very smooth," said Marcus Wandt, Test Pilot, Saab.
Welcoming the news, Jonas Hjelm, Senior Vice President and head of business area Aeronautics said, "Individual milestones such as this supersonic flight demonstrate the thoroughness of our engineering approach and the validty of the modelling. It is further evidence that the Gripen E flight test programme is going extremely well, whilst the delivery schedule to our two customers remains our key focus."
This milestone has been preceded by over 20 flying hours since the first flight back on 15 June 2017.
ATR 72-500 GETS CERTIFICATION TO OPERATE IN CANADA

ATR, the world's leading turboprop manufacturer, is pleased to announce that the ATR 72-500 aircraft has just received its certification from Transport Canada, the Canadian airworthiness authority. This will enable Canadian airlines to operate ATR 72-500s either in passenger or cargo configuration.
"Obtaining this certification will allow us to expand the operational scope of our family of aircraft", stated Alessandro Amendola, Senior Vice President Engineering at ATR. "Once again, ATRs have proven that they are the perfect match for challenging markets, such as Canada, where their ability to fly in extreme cold, icy weather conditions, take off and land on unpaved and short runways, and their unrivalled performance are invaluable."
ATR is strongly committed to addressing the various needs of all of its operators worldwide. As of today, about 40 ATR aircraft are operated in Canada, providing passenger and freighter services to remote and isolated communities. The ATR 72-500 will bring further opportunities for passengers as well as cargo air services.
The Canadian operator First Air has already been operating the 50-seater version of the same series - the ATR 42-500 - for the past years, in the North of Canada

USA, Del Rio Texas: A United States Air Force Northrop T-38C Talon military trainer aircraft impacted the terrain in Val Verde County, north-northwest of Del Rio, Texas. The airplane was partially consumed by the post-impact fire and one of the two pilots on-board was fatally injured. The other pilot ejected, receiving undetermined injuries.
Ghana, Accra: A Starbow Airlines Avions de Transport Regional ATR-72-212A, registration 9G-SBF on a flight fromAccra to Kumasi (Ghana) with 63 passengers and 5 crew, was accelerating for take off from Accra's runway 21 at 12:20L (12:20Z) when the aircraft veered left off the runway and entangled with the perimeter fence. One passenger received minor injuries, the aircraft sustained substantial damage.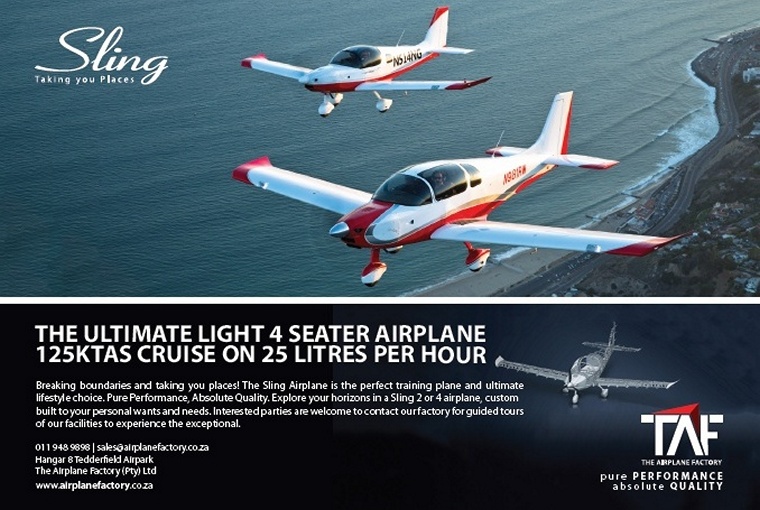 27 NOVEMBER 1929

Richard Byrd and crew make the first flight over the South Pole in a Ford Trimotor.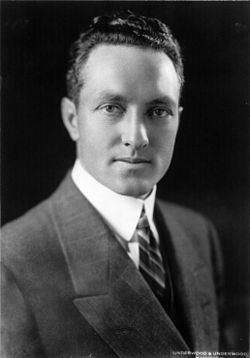 Rear Admiral Richard Evelyn Byrd, Jr., USN (25 October 1888 - 11 March 1957) was an American naval officer who specialized in feats of exploration. He was a recipient of the Medal of Honour, the highest honour for valour given by the United States, and was a pioneering American aviator, polar explorer, and organizer of polar logistic
On June 8, 1912, Byrd graduated from the Naval Academy and was commissioned an ensign in the United States Navy. On July 14, 1912, he was assigned to the battleship USS Wyoming and was later assigned to the gunboat USS Dolphin,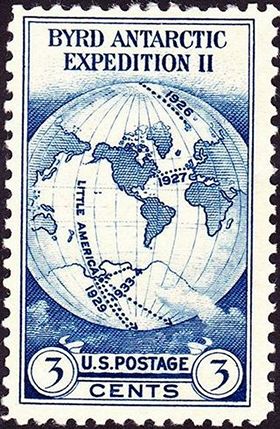 Photo U.S. Post Office/ Smithsonian National Postal Museum. Byrd served on active duty during the First World War. He had the foresight to realize that aviation was going to expand rapidly in the next few years. Byrd volunteered to become a naval aviator, took flying lessons and earned his pilot wings in August 1917.
On May 9, 1926, Byrd and Navy Chief Aviation Pilot Floyd Bennett attempted a flight over the North Pole in a Fokker F.VIIa/3m Tri-motor monoplane named Josephine Ford, after the daughter of Ford Motor Company president Edsel Ford, who helped finance the expedition.
The flight went from Spitsbergen (Svalbard) and back to its take-off airfield, lasting fifteen hours and fifty-seven minutes (including 13 minutes of circling the pole)
In 1928, Byrd began his first expedition to the Antarctic involving two ships and three airplanes: Byrd's Flagship was the City of New York (a Norwegian sealing ship previously named Samson that had come into fame as a ship some claimed was in the vicinity of the RMS Titanic when the latter was sinking); a Ford Trimotor called the Floyd Bennett (named after the recently deceased pilot of Byrd's previous expeditions)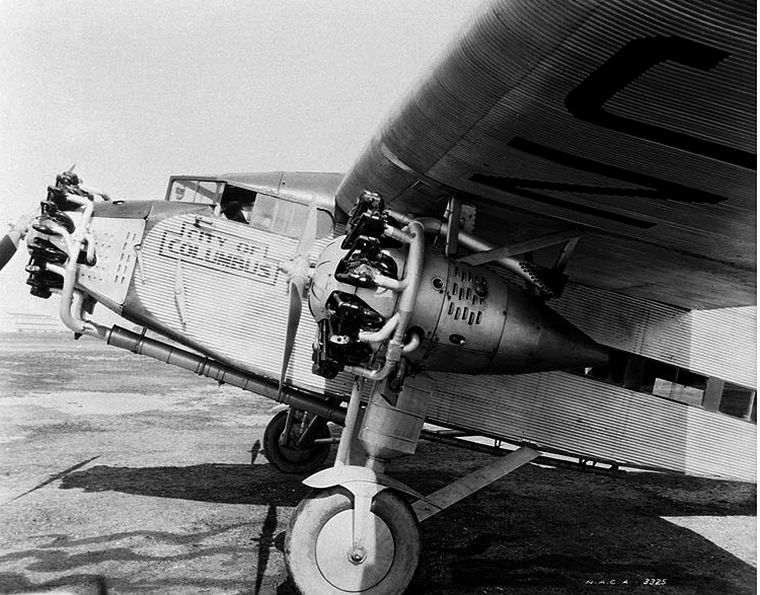 Photo NASA Langley/commons.wikimedia.org

Photographic expeditions and geological surveys were undertaken for the duration of that summer, and constant radio communications were maintained with the outside world. After their first winter, their expeditions were resumed, and on November 28, 1929, the first flight to the South Pole and back was launched. Byrd, along with pilot Bernt Balchen, co-pilot/radioman Harold June, and photographer Ashley McKinley, flew the Ford Trimotor to the South Pole and back in 18 hours, 41 minutes. They had difficulty gaining enough altitude, and they had to dump empty gas tanks, as well as their emergency supplies, in order to achieve the altitude of the Polar Plateau, but they were ultimately successful
.