The weather on Saturday 13 January 2018 was perfect when the Pilot's Post team was kindly invited by Karl Jensen to join him on his flight from Fly Inn Estate in the Pixie plane to the Chapter 322's Breakfast Fly away to Circus Airfield.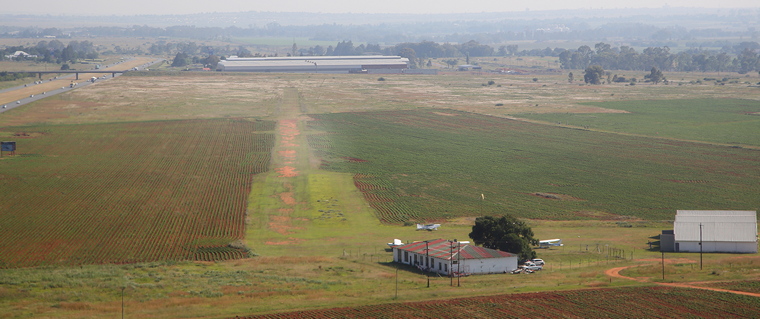 Shane and Mark of Circus airfield are presently busy with the re-grassing of the runway (05/23, Coordinates: S26 29 00. E28 03 35).

By the time of our arrival a number of aircraft were already at the field with more arriving and Shane and Mark kindly prepared scones, cakes and tea ready for the visitors.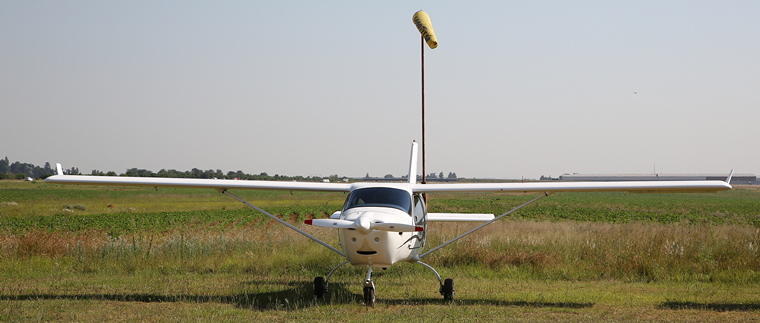 Chapter 322 is the most active EAA Chapter in South Africa and the only Chapter affiliated to the EAA of USA. In 2017 at AirVenture, the National Convention of the EAA held annually at Oshkosh Chapter 322 was judged and awarded with the Champion Chapter title.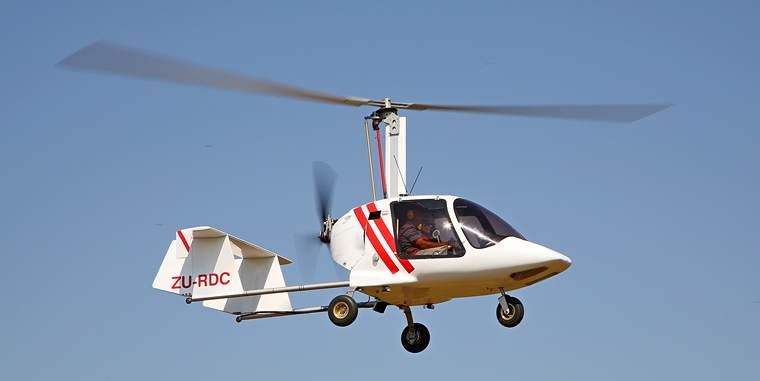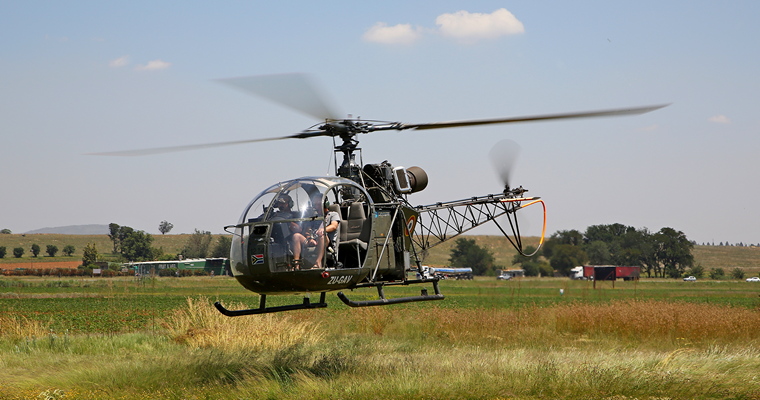 Kevin Reece flew his Alouette II from Fly Inn Estate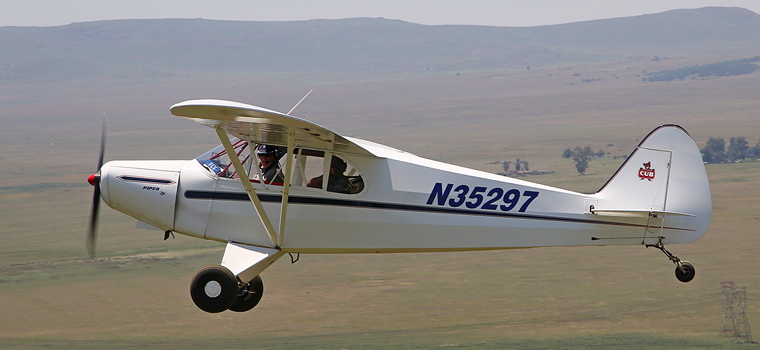 Jeremy Woods in his Piper J5 Cub formatted on ZU-VAL on our return flight from Circus Airfield


In 1954 W H Wilkie landed on the shores of Durban, complete with his circus from New Brighton, England. W H Wilkies Great Continental Circus took South Africa by storm, featuring top class international artists. In 2001, the Boswell Wilkie Circus performed their last show in their neighbouring hometown of Alberton, to a tent full of circus fans.
The Big Top became a permanent feature on the Wilkie farm in Daleside halfway between Meyerton and Alberton where children and children at heart came to celebrate their birthday's circus style and where corporations entertained and taught their valued staff and customers.


Brian Appleton arrived in his Luscombe Silvaire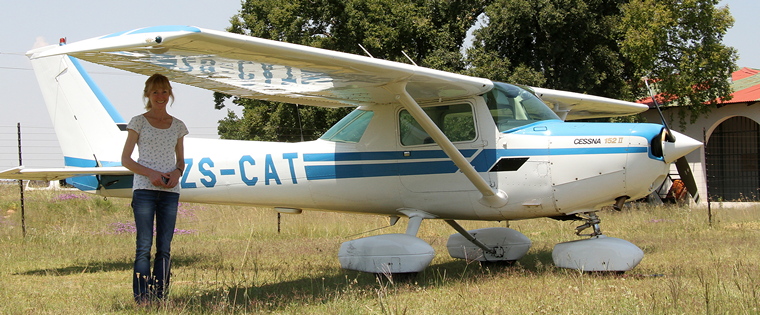 Cecelia Lastrucci flew from Krugersdorp in her Cessna 150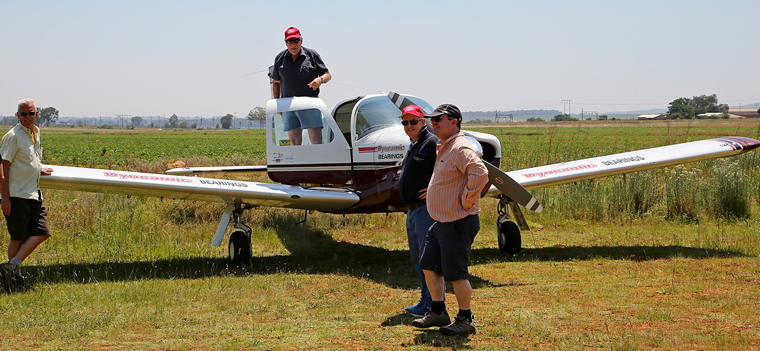 From left to right: Tony Kent and Gordon Dyne flew from Brakpan in Gordon's Piper Arrow with Circus airfield's Mark Clulow and Brian Appleton


Although the Big Top is no longer there, the Café du Cirque, a quaint circus coffee shop has become the meeting place of note for both locals and out-of-towners. It is on the cycle training route and the weekend early mornings are alive with cyclist from near and far. The menu boasts a selection of delicious meals, presented with a flair of its own. Full catering and bar facilities are also on offer.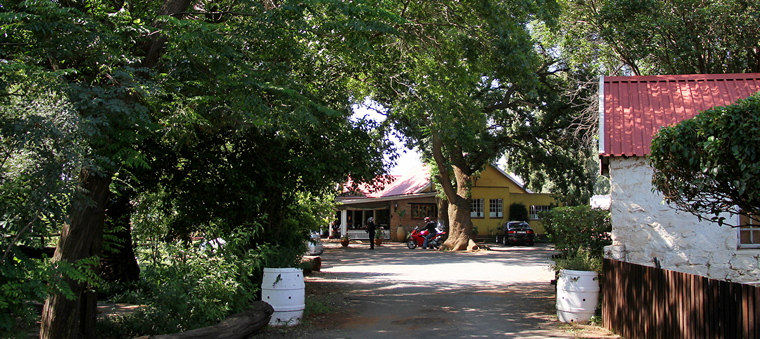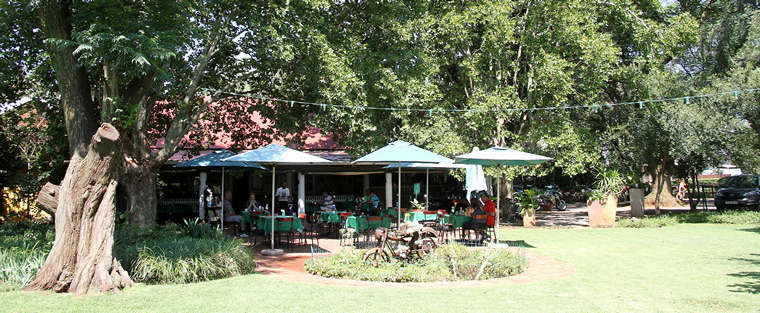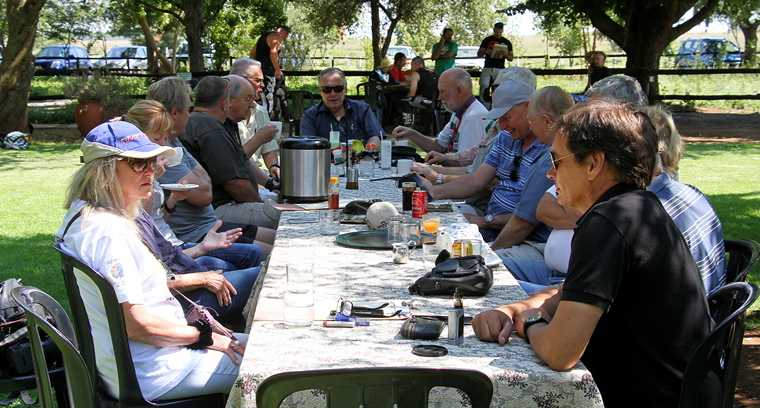 The Café du Cirque restaurant is an easy walk from the runway and has become a favourite breakfast fly away destination. On Saturday 23 Chapter 322 members were served in the beautiful garden under shady trees by a single lady in a matter of minutes to a scrumptious selection of dishes from their extensive menu.
Many thanks to Karl for flying us to Circus. Cheryl especially wishes to thank Karl for her first flight in the Pixie Plane Cessna 170 ZU-VAL that she thoroughly enjoyed. Thanks must also go to Gordon Dyne who secretly paid the tab for all the members.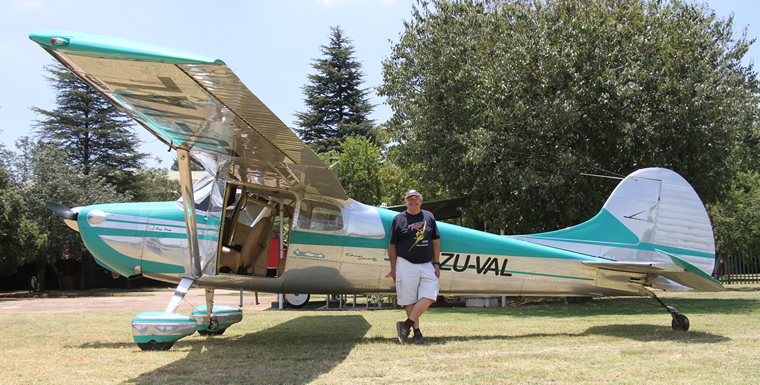 Karl Jensen and the Pixie Plane Cessna 170.

Chapter 322 meets every first Wednesday of the month at the Dicky Fritz Moth Hall in Edenvale, New members, both pilots and non-pilots are welcome to attend. For more information go to
www.eaa.org.za