THIS WEEK IN MIDWEEK UPDATE

Plan Your Weekend……..Forthcoming Events…….Aviation News

Worldwide Incidents and Accidents……This Week in Aviation History



20 to 21: Sport Aerobatics Gauteng Regionals. Vereeniging Contact Annie Boon E-mail:
chunge@mweb.co.za
21: Utopia Drakensberg Soaring Club Underberg KZN. Free Breakfast Fly-Inn. Contact
hobbsfam@mweb.co.za
or call Donovan- 0828952009

27: Kittyhawk Air Navigation Race (ANR) Kitty Hawk Aerodrome, 369jr, Boschkop Road, Pretoria East, 0036, South Africa (map). Contact Rob Jonkers e-mail:
rob@aerosud.co.za
Cell:082 804 7032
3rd Saturday of every month. Microland. Bring and braai. Fires and bykos provided. Fires start from 09h30. Contact person: Nick Swardt 082 441 8011 or Alan Hussey 072 82 2341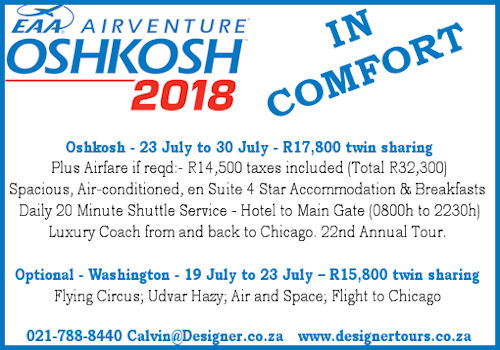 3: SAAF Museum AFB Zwartkop open practise day. Officer Commanding - Museum
oc@saafmuseum.org.za
012 351 2290
8: EAA Chapter 322 meeting. Dicky Fritz Moth Hall Edenvale. Contact:
editor@afskies.co.za
10: Rand Airport Challenge. Contact Frank Eckard e-mail:
frank.eckard@mweb.co.za
cell: 083 269 1516
10: SAPFA AGM - Rand Airport Saturday. Contact Rob at
rob@aerosud.co.za
15-17: SAPFA Committee Bosberaad - Paddafontein.
3rd Saturday of every month. Microland. Bring and braai. Fires and bykos provided. Fires start from 09h30. Contact person: Nick Swardt 082 441 8011 or Alan Hussey 072 82 2341
21 to25: Armed Forces Day Kimberley.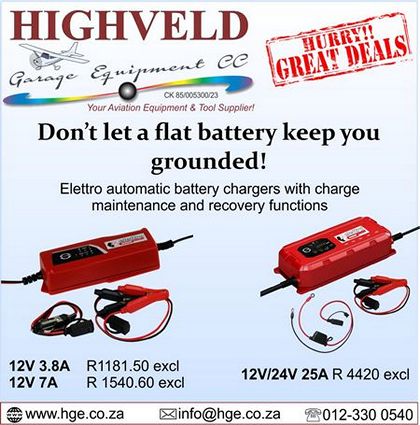 3 & 4: SAC Western Cape Regionals and annual fly-in Swellendam airfield. Contact Annie Boon E-mail:
chunge@mweb.co.za
or contact Pieter Venter E-mail:
pventer@vgv.co.za
3: SAAF Museum AFB Zwartkop open practise day. Officer Commanding - Museum
oc@saafmuseum.org.za
012 351 2290
3: Durban Wings Club Fun Rally. Virginia Airport, Airport Street, Durban North, 4051, South Africa (map). Contact: Mary de Klerk
maryd@expandingbranding.co.za
8: EAA Chapter 322 meeting. Dicky Fritz Moth Hall Edenvale. Contact:
editor@afskies.co.za
9 to 11:Aero Club of South Africa air week at Middleburg airfield. Contact Alan Evan-Hanes E-mail:
alan@aeroclub.co.za
3rd Saturday of every month. Microland. Bring and braai. Fires and bykos provided. Fires start from 09h30. Contact person: Nick Swardt 082 441 8011 or Alan Hussey 072 82 2341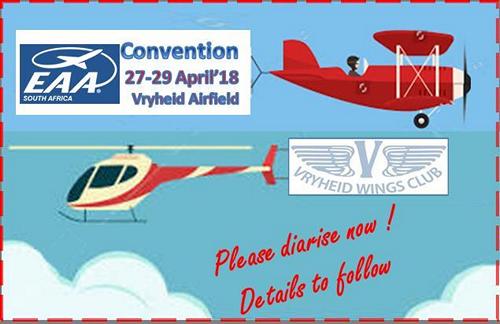 4: EAA Chapter 322 meeting. Dicky Fritz Moth Hall Edenvale. Contact:
editor@afskies.co.za
4 to 11: Stars of Sandstone at Sandstone Estates Ficksburg .Contact Louise Norton E-mail:
sandstone-Estates-Pty-Ltd@mail.vresp.com
7: Ermelo Airshow Contact Andre van Rooyen E-mail:
tolderia@gmail.com
Cell: 082 417 0174
8: SAAF Museum AFB Zwartkop open practise day. Officer Commanding Museum
oc@saafmuseum.org.za
012 351 2290
7 to 8: Sport Aerobatics Western Cape Regionals Swellendam. Contact Annie Boon E-mail:
chunge@mweb.co.za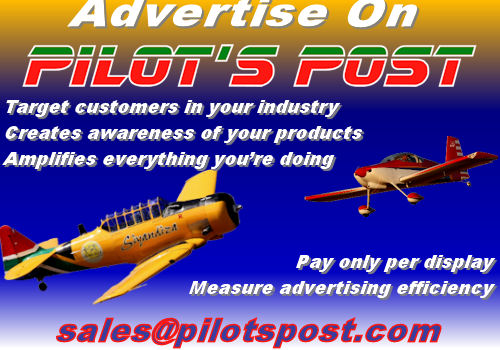 2-14: SAPFA Rally Nationals and Fun Rally - Brits Airfield. Contact Frank Eckard e-mail:
frank.eckard@mweb.co.za
cell: 083 269 1516
14: Zebula Airshow. Contact Hans Potgieter E-mail:
airshowevents@gmail.com
Cell: 082 460 4970
21 & 22: SAC KNZ regionals - Ladysmith airfield. Contact Annie Boon E-mail:
chunge@mweb.co.za
28: Wings & Wheels Uitenhage. Contact Lourens Kruger E-mail:
imk@telkomsa.ne
t Cell: 082 320 2615
3rd Saturday of every month. Microland. Bring and braai. Fires and bykos provided. Fires start from 09h30. Contact person: Nick Swardt 082 441 8011 or Alan Hussey 072 82 2341
27 April to 1 May: South African Canopy Piloting National Championship 2018 will be hosted by the CP Committee at Pretoria Skydiving Club in Gauteng from.
27 April - 1 May 2018 NAC Fly Away; the 10th Fly Away to be staged by NAC. Contact Deneys Potgieter
deneys.potgieter@nac.co.za
or Mobile 082 891 4354
27-29: EAA Convention, Vryheid Airfield.
28: EAA Convention Adventure Rally. Contact Rob Jonkers e-mail:
rob@aerosud.co.za
cell: 082 804 7032

The Aviation Radio Show; get all your questions answered in one place. To listen to a recording of the live broadcast click on the link:

www.debela.co.za/aviation-radio-show




KENYA AIRWAYS STARTS TICKET SALES FOR ITS NON-STOP DAILY FLIGHT TO NEW YORK




Kenya Airways (www.Kenya-Airways.com) marks a great milestone with the launch of a non-stop flight from Nairobi to New York. The national carrier starts selling today tickets for the inaugural flight which is scheduled for October 28th this year.
Kenya Airways becomes the first airline to offer a non-stop flight between East Africa and the United States of America.
The airline already serves Africa, Europe, Middle-East, Indian sub-continent and Asia. The opening of the US destination completes an essential piece for Kenya Airways' network, cementing its position as one of the leading African carriers.
"This is an exciting moment for us. It fits within our strategy to attract corporate and high-end tourism traffic from the world to Kenya and Africa. We are honored to contribute to the economic growth of Kenya and East Africa." said Kenya Airways Group Managing Director and CEO Sebastian Mikosz.
With over 40 American multinationals located in Nairobi and many more across Africa, the launch of daily flights is expected to further spur trade between America and Africa.
Kenya Airways will offer its customers a unique travel experience between two great gateways. It will be the fastest connection from East Africa to New York, with a 15 hours duration eastbound and 14 hours westbound. The ultra-long-haul flight, unique to Kenya Airways network, will require 4 Pilots and 12 Flight attendants as well as 85 tons of fuel each way, making it an exceptional operation.
The airline will operate its state of the art Boeing 787 Dreamliner with a capacity of 234 passengers. The flight will depart every day from Jomo Kenyatta International Airport hub in Nairobi at 23:25 arriving at JFK airport in New York at 06:25 the following day. From New-York it will depart at 12:25 landing at JKIA at 10:55 the following day. Its duration will be 15 hours east bound and 14 hours west bound.
This convenient schedule will allow connections to and from over 40 African destinations through Kenya Airways hub in Nairobi.
Distributed by APO Group on behalf of Kenya Airways.

RARE BRITISH AIRCRAFT COMING TO EAA AIRVENTURE OSHKOSH 2018


British Meteor, Venom, and Vampire to join U.S., Canadian, Soviet jets at event


Some of the oldest jet aircraft in existence will be flying over the flightline at EAA AirVenture Oshkosh 2018 as the world's largest fly-in convention brings together a rarely seen gathering of these early jets.
Among the airplanes expected to participate is a rare British Meteor, currently the oldest flying original jet in existence, which will arrive from the United Kingdom. British Venom and Vampire jets will be part of the gathering, as will American designs such as the T-33 Shooting Star and F-86 Sabre, as well as a Soviet-era MiG-17.
"Classic jets have been part of the EAA AirVenture warbirds lineup for a number of years, but to include rare British aircraft such as the Meteor, Venom, and Vampire makes the 2018 gathering even more special," said Rick Larsen, EAA's vice president of communities and member programs who coordinates AirVenture features and attractions. "Many people have never seen some of these jets fly in-person, which is why bringing these airplanes together is another reason EAA AirVenture 2018 is a can't-miss event for aviation fans."
"Oshkosh is known as the place where everything that flies is welcome and is appreciated by attendees, so to bring these rare jets to the AirVenture flightline is among the highlights of our odyssey to save, restore, and fly these magnificent airplanes." said Marty Tibbits, president of the World Heritage Air Museum of Detroit, Michigan, which is bringing the British jets to Oshkosh in 2018. The museum's mission is to rescue military jet aircraft from the '50s, '60s, and '70s.
Other early jet aircraft will be coming from members of the Classic Jet Aircraft Association as well as private owners throughout North America. These enthusiasts are encouraging all owners of vintage jet aircraft to fly to Oshkosh in 2018 to make this reunion one of the largest ever undertaken.
"The opportunity to be a part of the air shows and programming at Oshkosh is one that all classic jet owners should attend," said Zach McNeill, Classic Jet Aircraft Association president. "These airplanes have unique histories and so many individual stories. The best place to share them is at Oshkosh, where worldwide aviation fans are eager to hear and appreciate more about these airplanes."
The F-86 and T-33 aircraft communities are also urging their members to bring their aircraft to AirVenture, where they will participate in the daily air shows, displays on the Boeing Plaza main showcase ramp, and up-close presentations as part of the Warbirds in Review program. Complete details, including air show participation, will be released as they are finalized.
"We're looking to create a reunion of these legendary jets at Oshkosh that is rarely seen by the public," said Paul Keppeler, who owns and flies both a T-33 and F-86 jet aircraft. "There is something about being part of the Oshkosh experience that creates unforgettable moments, and we want as many of these jets as possible to be there this coming summer."
TECNAM P2012 TRAVELLER S/N 002 ACHIEVES FIRST FLIGHT MILESTONE
By Stefano Mavilio




Photo © Tecnam


Tecnam announced the successful first flight of a second P2012 Traveller aircraft occurred on December 22nd. Serial number 002 will be configured as the "Conforming Production Aircraft' and will be the template for all P2012 customer production aircraft.
The arrival into service of the next-generation 11 seat P2012 Traveller is highly anticipated by airlines who have been demanding a replacement for the many hundreds of 'heritage' aeroplanes in the FAR23/CS23 category currently in service around the world.
P2012 serial number 001 first flew on 21 July 2016. Since the maiden flight, the prototype has accumulated more than 250 flight test hours.
Serial number 002 further facilitates the Tecnam Flight Test & Development teams ability to stay on track for both EASA and FAA certification during 2018, thereby enabling deliveries to commence in 2019.
The 11-seat P2012 Traveller is equipped with latest avionics from Garmin, the new G1000 Nxi and powered by two 375 HP Lycoming piston engines. The Tecnam P2012 Traveller will enter revenue service with US based Cape Air in early 2019 with the delivery of the first of 100 aircraft ordered.
The Traveller has been designed from the start to be a very versatile and flexible aerial platform, offering multi role opportunities including VIP, cargo, parachuting, medevac and amphibious.
"We are pleased to have achieved this significant milestone. The tremendous worldwide interest and demand for the P2012 keeps us focused on staying on track with the development and certification program." said Paolo Pascale, Tecnam's CEO.

INITIAL EAA AIRVENTURE OSHKOSH 2018 AIRCRAFT ANNIVERSARIES ANNOUNCED

With another year come and gone, another crop of historic aircraft types will be celebrated in accordance with their significant anniversaries at EAA AirVenture Oshkosh 2018. AirVenture 2018 will take place from July 23-29 at Wittman Regional Airport in Oshkosh, Wisconsin.
The wide-ranging types of aircraft celebrated at aviation's family reunion range across the spectrum, and surely include something for just about everyone who will be in attendance at Oshkosh. If you're bringing one of the celebrated aircraft to AirVenture, register for a gathering today!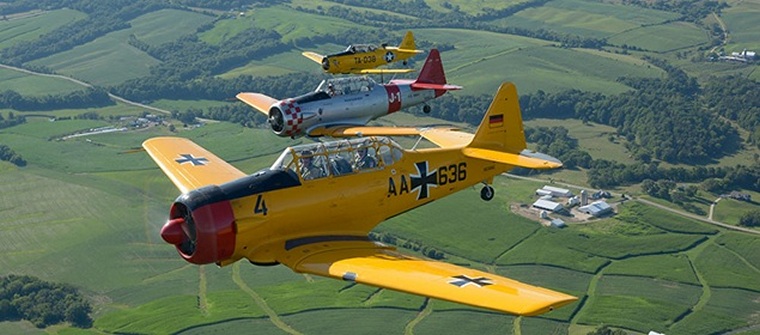 T-6, SNJ, and Harvard (80 years) Photo by Jack Tyson JGT



Hatz Biplane (50 years)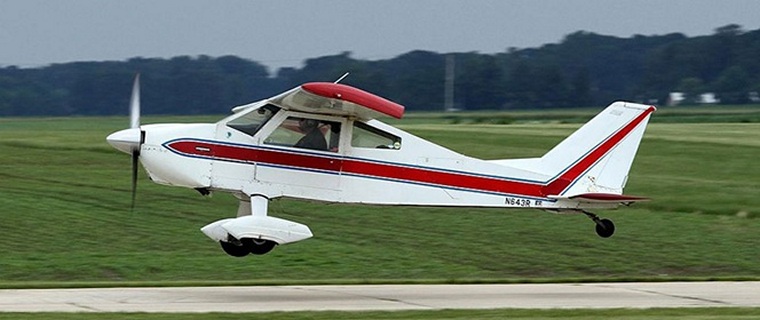 Bede BD-4 (50 years)




Evans VP-1 Volksplane (50 years)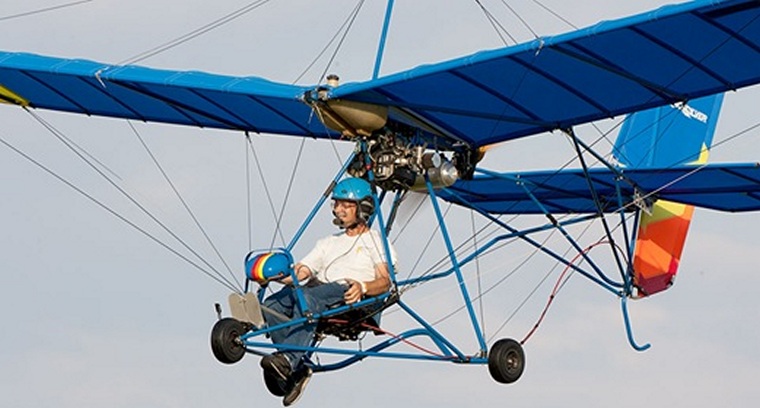 Quicksilver (40 years)



Quad City Challenger II (35 years)




Legal Eagle (20 years)

Vintage, and others, to be announced in the near future.
SIKORSKY S-92® FEATURED IN NEW SCIENCE CHANNEL SERIES "MEGA MACHINES"

Lockheed
Photo © Heath Moffatt Photography

The S-92® helicopter produced by Sikorsky, a Lockheed Martin company (NYSE: LMT), takes center stage in the debut of the new Science Channel series "Mega Machines."
This debut episode airs Thursday, Jan. 4, at 10 p.m. EST/PST on the Science Channel. The engineering-focused show highlights the robust design and reliability of the S-92 and features Cougar Helicopters Inc., which exclusively operates S-92 helicopters and performs search and rescue and worker transport missions to oil rigs off the Canadian coast.
"With a fleet of nine S-92 helicopters, Cougar is proud to tell the story of our use of this powerful and reliable machine to save lives in one of the world's most demanding environments," said Hank Williams, Chief Operating Officer, Cougar Helicopters Inc.
"Sikorsky's founder, Igor Sikorsky, envisioned the helicopter as a life-saving machine," said Dana Fiatarone, Sikorsky's vice president for Commercial Systems & Services. "Sikorsky is thrilled to participate and show viewers how our engineering and design philosophies are providing the platform of choice to save lives today, all while supporting our founder's vision."
The one-hour episode examines the technologies that distinguish the S-92 helicopter and follows a Cougar Helicopters Inc. crew as they demonstrate search and rescue missions in a variety of difficult environments.
Sikorsky will celebrate the delivery of the 300th S-92 helicopter to its global fleet in the first quarter of 2018. With a best-in-class safety record and industry-leading dispatch availability, the multi-mission S-92 aircraft is the preferred aircraft of its size class for offshore oil worker transportation and search and rescue, as well as head of state missions and a variety of transportation missions for utility and airline passengers.
EMBRAER KC-390 ACHIEVES INITIAL OPERATIONAL CAPABILITY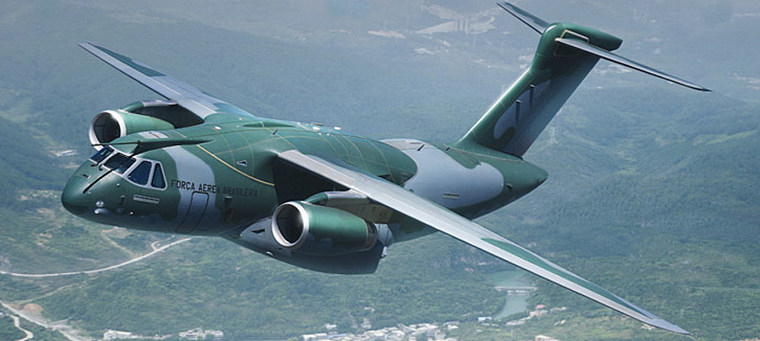 Photo © Embraer

The new Embraer KC-390 military transport and aerial refuelling jet completed a relevant milestone today, with Embraer demonstrating to the Brazilian Air Force (FAB) the attainment of the Initial Operational Capability (IOC).
The achievement of the IOC ensures the necessary conditions have been met for the aircraft to start operations, in accordance with the scope agreed upon with the FAB. As part of the IOC, Embraer obtained a KC-390 Provisional Type Certificate from the Brazilian National Civil Aviation Agency (ANAC), which is a testament to the adequacy of the design in fulfilling the demanding certification requirements for transport aircraft.
"We are pleased to announce the achievement of this important milestone for the KC-390 Program," said Jackson Schneider, President and CEO of Embraer Defence & Security. "The certification campaign has progressed as planned and the tests performed have been very successful, proving the maturity of the aircraft and confirming the performance and the anticipated capacities."
To date, the tests campaign has accumulated more than 1,500 flight hours with 2 prototypes and more than 40,000 hours of laboratory testing of the aircraft's various systems. The structural tests campaign is nearing completion, with only the full-scale fatigue test remaining.
According to the schedule, in 2018, the final Type Certificate will be issued by ANAC. Additionally, in-flight tests of various military functionalities will be completed, including the remaining aerial refuelling and cargo dropping tests, to fulfil the requirements to receive the final military certification of the aircraft with the achievement of the Final Operational Capability - FOC.
The delivery of the first series aircraft to the FAB is scheduled to take place in 2018.

IRON BIRD POWER ON: CITYAIRBUS REACHES NEXT MILESTONE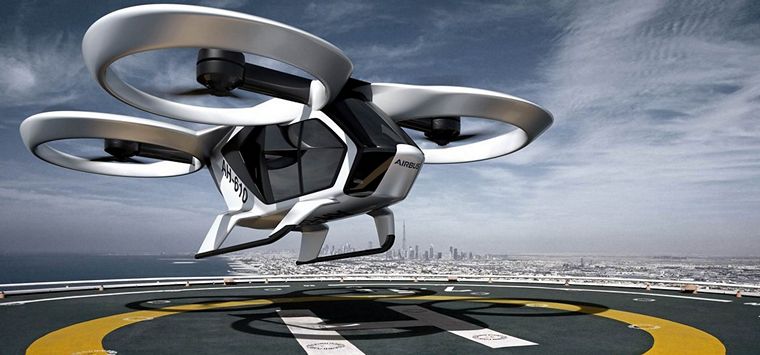 Image © Airbus


The CityAirbus programme has reached another important milestone: the completion and "power on" of the "iron bird" ground test facility in Taufkirchen, Germany. This enables the verification of the entire electric propulsion system of CityAirbus, developed by Airbus' E-Aircraft Systems unit.
The first full electric propulsion test bench has the capability to operate the propulsion system chain from flight controls to the dynamic loads of the propellers. This allows the verification of the electric, mechanical and thermal dynamics. After being maturated and verified on the iron bird, the propulsion system will be embedded on the demonstrator by mid-2018.
The test bench configuration reflects the CityAirbus architecture including motors, power electronics and distribution boxes developed and produced by Siemens in the frame of the cooperation agreement between Airbus and Siemens on electric propulsion.
Meanwhile the development of the CityAirbus demonstrator itself is on-going. The first structural parts have already been produced and are on the way to being assembled. These important development steps pave the way to the CityAirbus' first flight before the end of 2018.
CityAirbus is a multi-passenger, self-piloted battery-powered vertical take-off and landing vehicle designed for urban air mobility. It is designed to carry up to four passengers over congested megacities in a fast, affordable and environmentally friendly way.

India, A Jet Airways Boeing 737-800 from Udaipur to Mumbai (India), had backtracked runway 26, turned around and lined up, the flight was cleared for take-off and the crew accelerated the engines, released the brakes, applied TOGA and the aircraft began to accelerate when the crew reduced the engines to idle and stepped onto the brakes. The aircraft subsequently turned around on the runway and returned to the threshold, lined up again and departed about 5 minutes after the rejected take-off. The captain announced while returning to the threshold that ATC had cancelled their take-off clearance because a Jackal had been spotted on the runway.
Poland, Warsaw: A LOT Polish Airlines de Havilland Dash 8-400 with 59 passengers and four crew was climbing out of Krakow when the crew spotted a problem with the nose gear, stopped the climb at FL100 and turned to return to Krakow, but then decided to continue to Warsaw. The aircraft positioned for an approach to runway 11, the crew reported they were 100% sure that the "nose wheels did not come out." The aircraft landed on runway 11 and came to a stop on both main gear and the nose of the aircraft. There were no injuries but the aircraft sustained substantial damage.
Costa Rica, Pavones: A Cessna TU206G Stationair operated by TACSA was written off beyond repair when it flipped upside down upon landing at an air strip near a hotel. The pilot and four passengers survived the crash.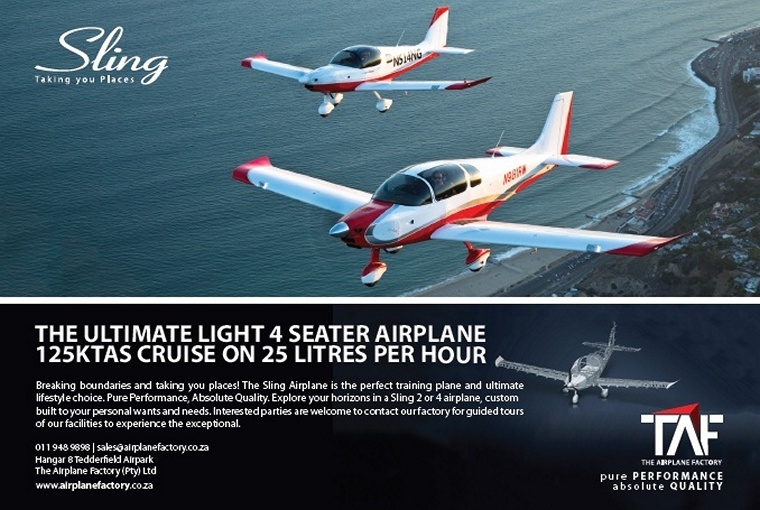 18 JANUARY 1981

Bell Helicopter delivers its 25,000th production helicopter.


The company was founded on 10 July 1935 as Bell Aircraft Corporation by Lawrence Dale Bell in Buffalo, New York. The company focused on the designing and building of fighter aircraft.
Their first fighters were the XFM-1 Airacuda, a twin-engine fighter for attacking bombers, and the P-39 Airacobra. The P-59 Airacomet, the first American jet fighter, the P-63 Kingcobra, the successor to the P-39, and the Bell X-1 were also Bell products.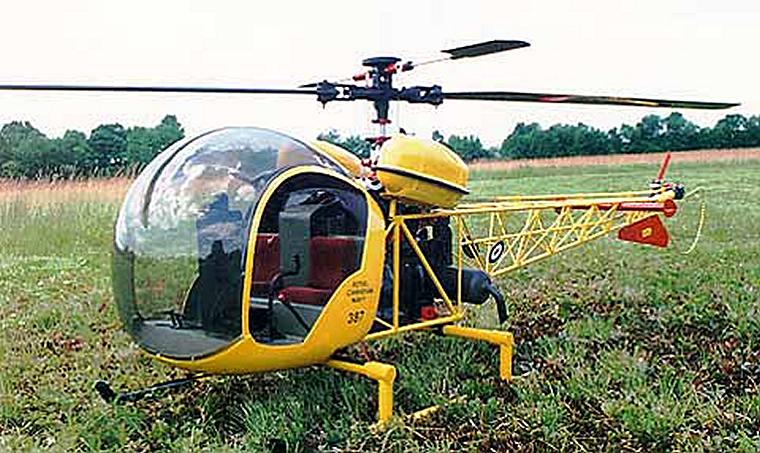 In 1941, Bell hired Arthur M. Young, a talented inventor, to provide expertise for helicopter research and development. It was the foundation for what Bell hoped would be a broader economic base for his company that was not dependent on government contracts. The Bell 30 was their first full-size helicopter (first flight December 29, 1942) and the Bell 47 became the first helicopter in the world rated by a civil aviation authority, becoming a civilian and military success.
Textron purchased Bell Aerospace in 1960. Bell Aerospace was composed of three divisions of Bell Aircraft Corporation, including its helicopter division, which had become its only division still producing complete aircraft. The helicopter division was renamed Bell Helicopter Company and in a few years, with the success of the UH-1 during the Vietnam War, it had established itself as the largest division of Textron. In January 1976, Textron changed the name of the company again to Bell Helicopter Textron.
Bell Helicopter has a close association with AgustaWestland. The partnership dates back to separate manufacturing and technology agreements with Agusta (Bell 47 and Bell 206) and as a sublicense via Agusta with Westland (Bell 47) When the two European firms merged, the partnerships were retained, with the exception of the AB139, which is now known as the AW139. As of 2014, Bell and AW cooperate on the AW609 tiltrotor.