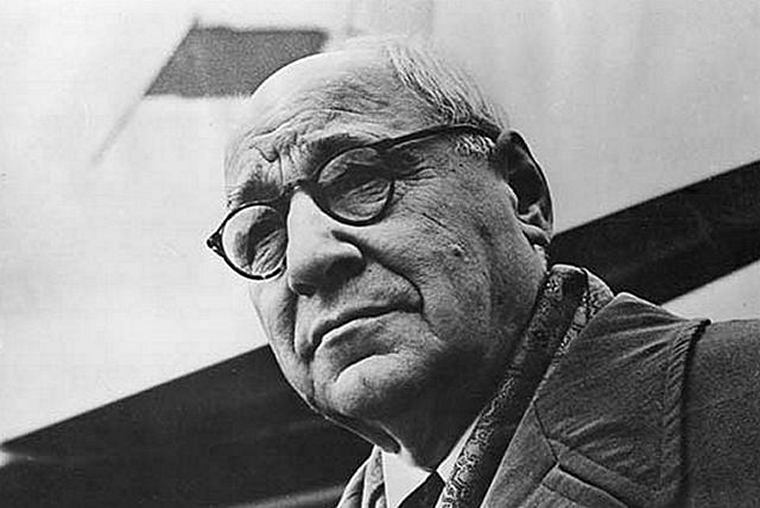 Andrei Nikolayevich Tupolev (10 November 1888 - 23 December 1972) was a pioneering Soviet aircraft designer. During his career, he designed and oversaw the design of more than 100 types of aircraft, some of which set 78 world records.

In recognition of his work, he was made an honorary member of Britain's Royal Aeronautical Society and the American Institute of Aeronautics and Astronautics. However, in his native Russia he was twice arrested, once in 1911 for allegedly taking part in revolutionary activities and again on 21 October 1937 on trumped up charges of sabotage, espionage and of aiding the Russian Fascist Party. He was first honoured in his own country when he was declared Hero of Socialist Labour in 1945, an honour that was again bestowed on him in 1957 and 1972. In 1953 he was made an Academician of the Russian Academy of Sciences and in 1968 promoted to Colonel-General.
In 1909, Tupolev began studying aerodynamics under the Russian aviation pioneer N.E. Zhukovski at the Imperial Moscow Technical School (IMTU). During this time he built one of the world's first wind tunnels which led to the formation of an aerodynamic laboratory at IMTU. In 1911, due to his arrest, he forced to leave and was only allowed to return in 1914. Tupolev completed his studies in 1918 with an Engineer-Mechanic degree awarded on the strength of his thesis on the development of seaplanes.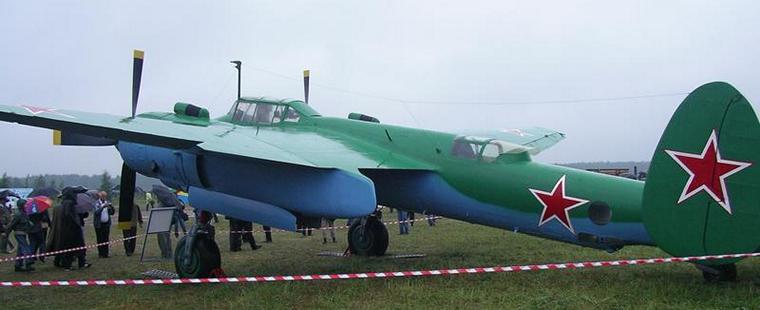 Tu-2. Photo commons.wikimedia.org



Tu-85. Photo aviastar org / en.wikipedia.org


After a spell of teaching at a course there on the basics of aerodynamic calculations at the Moscow Higher Technical School (MVTU) he joined the Central Design Office (TsKB) of the Moscow-based Central Aero and Hydrodynamics. The TsKB based there bombers and some airliners on the the all-metal aircraft design concepts pioneered by Hugo Junkers. In 1925, Tupolev designed the TB-1, a twin-engine bomber that was considered one of the most advanced designs of the time. By 1934, Tupolev under Tupolev's leadership the TsKB had become synonymous with the design and production of the 63-meter wingspan, eight-engine Maksim Gorki, the largest aircraft flying in the world at the time.


Tu-95 Bear. Photo RAF MOD / commons.wikimedia.org

Leaving the TsKB Tupolev set up his own bureau, producing a number of designs designated with the prefix ANT (Russian: ???) from his initials. However the bureau was raided. Tupolev was arrested and many of his colleagues were executed. Tupolev was tried and convicted on the trumped up charges in 1940 and sentenced to ten year imprisonment. Whilst in prison he developed the Tupolev Tu-2. He was released in July 1941 "to conduct important defence work."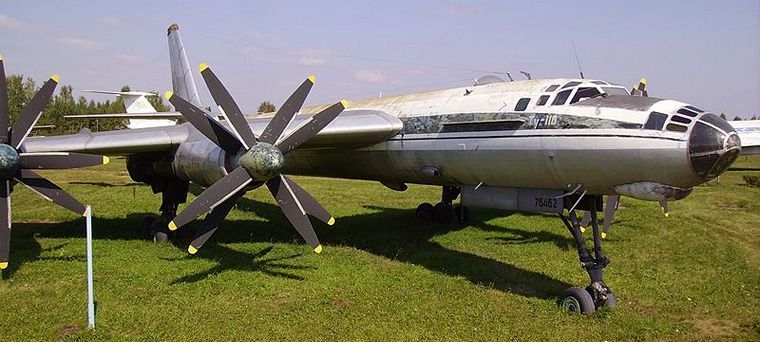 Tu-116 in Ulyanovsk Aircraft Museum. Photo Andrey Mossejev / commons.wikimedia.org

Tupolev headed the major project of reverse engineering the American Boeing B-29 strategic bomber, which was the world's first nuclear delivery platform. Using three machines which landed in Siberia after bombing Japan in 1945, Tupolev succeeded in replicating them down to trivial detail. Moreover, he got it into volume production, with crews fully trained in time for the 1947 May Day parade. The copy was designated Tu-4, with many subsequent Tu aircraft having the number 4 in their designations.

Tu-22M Backfire-B escorted by an F-14A. Photo Public Domain / commons.wikimedia.org

Despite all his successes he was not "rehabilitated fully" until two years after Joseph Stalin's death in 1953.