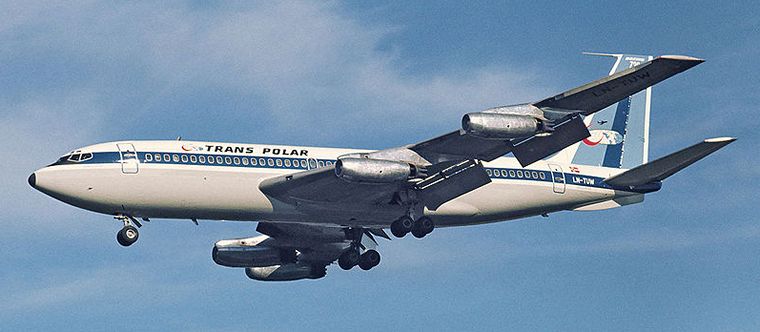 United Air Lines Boeing 720. Photo wikimedia.org

In the mid-1950s Boeing announced plans to develop a passenger liner for short to medium range flights from shorter runways. The new aircraft, originally called the 707-120, had a shorter fuselage shorter by 8 feet 4 inches (2.54 m) and less range than the 707. The model entered service with launch customer United Airlines in July 1960.
The new model was designed to a lower maximum take-off weight with a modified wing with slightly greater sweep and Krueger flaps outboard of the outboard engines. The modifications led to slower take-off and landing speeds enabling the 720 to operate from shorter runways.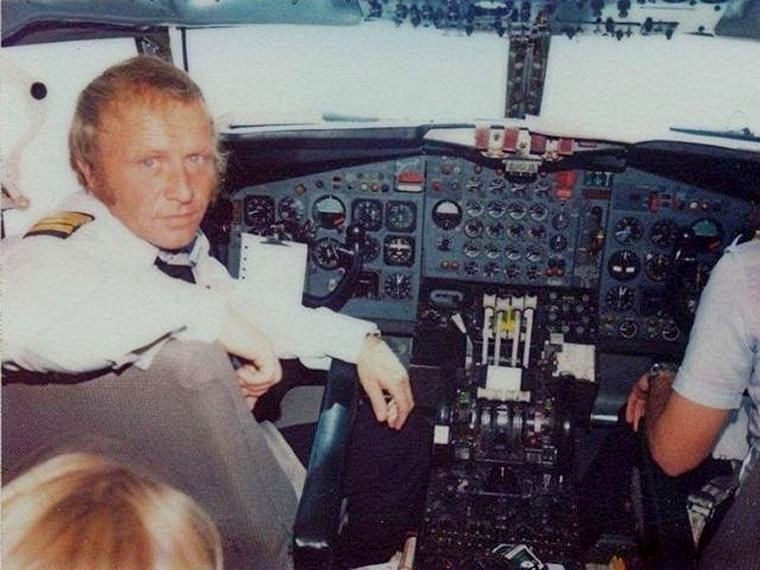 Cockpit view from an original style Boeing 720. Photo commons.wikimedia.org

Because of the similarities with the 707 there was need for a prototype to be built. The first 720 took its maiden flight on November 23, 1959 and the Type Certificate for the 720 was issued on June 30, 1960.


A Trans Polar 720. Photo GNU Free Documentation License

Although only 154 were built, the Boeing 720/720B was still profitable due to the low research and development costs of it being a slightly modified version of the 707-120. It was later replaced by the Boeing 727.