THIS WEEK IN MIDWEEK UPDATE

Plan Your Weekend……..Forthcoming Events…….Aviation News

Worldwide Incidents and Accidents……This Week in Aviation History



15-17: SAPFA Committee Bosberaad - Paddafontein.
17: Rustenburg (FARG) Breakfast Fly-In .


3rd Saturday of every month. Microland. Bring and braai. Fires and bykos provided. Fires start from 09h30. Contact person: Nick Swardt 082 441 8011 or Alan Hussey 072 82 2341
21 to 25: Armed Forces Day Kimberley.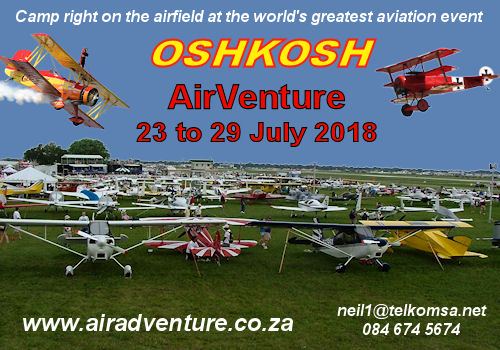 3 & 4: SAC Western Cape Regionals and annual fly-in Swellendam airfield. Contact Annie Boon E-mail:
chunge@mweb.co.za
or contact Pieter Venter E-mail:
pventer@vgv.co.za
3: SAAF Museum AFB Zwartkop open practise day. Officer Commanding - Museum
oc@saafmuseum.org.za
012 351 2290
3: Durban Wings Club Fun Rally. Virginia Airport, Airport Street, Durban North, 4051, South Africa (map). Contact: Mary de Klerk
maryd@expandingbranding.co.za
8: EAA Chapter 322 meeting. Dicky Fritz Moth Hall Edenvale. Contact:
editor@afskies.co.za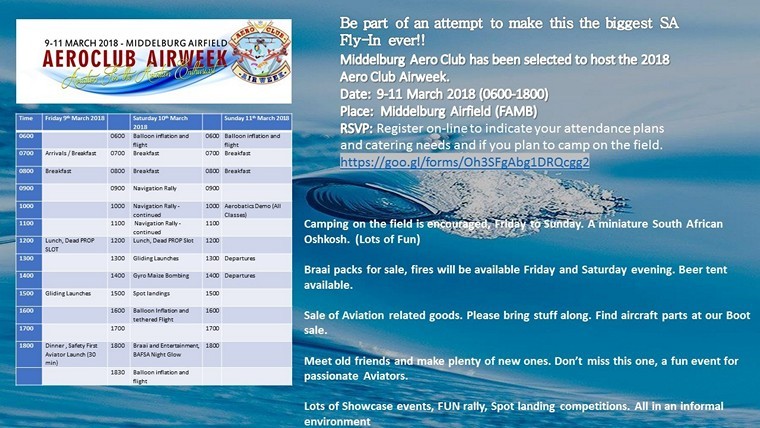 9 to 11:Aero Club of South Africa air week at Middleburg airfield. Contact Alan Evan-Hanes E-mail:
alan@aeroclub.co.za
. Kindly follow this link and complete the RSVP form, to indicate your intentions to attend the Airweek from 9 to 11 March 2018 at Middelburg.
https://goo.gl/forms/lgvAlo1sUSu2ugjt2
3rd Saturday of every month. Microland. Bring and braai. Fires and bykos provided. Fires start from 09h30. Contact person: Nick Swardt 082 441 8011 or Alan Hussey 072 82 2341
25: Piet "Vlieg" Smit Memorial Fly In. Aviators Paradise .
31: Rand Airport Adventure Fun Rally. E-mail:
rob@aerosud.co.za
cell: 082 804 7032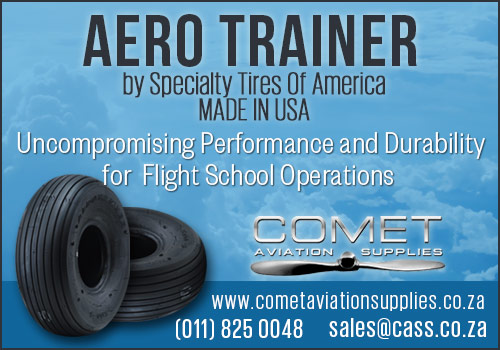 4: EAA Chapter 322 meeting. Dicky Fritz Moth Hall Edenvale. Contact:
editor@afskies.co.za
4 to 11: Stars of Sandstone at Sandstone Estates Ficksburg .Contact Louise Norton E-mail:
sandstone-Estates-Pty-Ltd@mail.vresp.com
7: Ermelo Airshow Contact Andre van Rooyen E-mail:
tolderia@gmail.com
Cell: 082 417 0174
8: SAAF Museum AFB Zwartkop open practise day. Officer Commanding Museum
oc@saafmuseum.org.za
012 351 2290
7 to 8: Sport Aerobatics Western Cape Regionals Swellendam. Contact Annie Boon E-mail:
chunge@mweb.co.za
2-14: SAPFA Rally Nationals and Fun Rally - Brits Airfield. Contact Frank Eckard e-mail:
frank.eckard@mweb.co.za
cell: 083 269 1516
21 & 22: SAC KNZ regionals - Ladysmith airfield. Contact Annie Boon E-mail:
chunge@mweb.co.za
3rd Saturday of every month. Microland. Bring and braai. Fires and bykos provided. Fires start from 09h30. Contact person: Nick Swardt 082 441 8011 or Alan Hussey 072 82 2341
28 - 28: Uitenhage Wings & Wheels Festival Lourens Kruger
lmk@telkomsa.net
082 320 2615
27 April to 1 May: South African Canopy Piloting National Championship 2018 will be hosted by the CP Committee at Pretoria Skydiving Club in Gauteng from.
27 April - 1 May 2018 NAC Fly Away; the 10th Fly Away to be staged by NAC
Contact Deneys Potgieter
deneys.potgieter@nac.co.za
or Mobile 082 891 4354
27-29: EAA Convention, Vryheid Airfield. For more information see the lead item under Aviation News. Or got to r
svp@eaa.org.za
to register your attendence.
28: EAA Convention Adventure Rally. Contact Rob Jonkers e-mail:
rob@aerosud.co.za
cell: 082 804 7032

2: EAA Chapter 322 meeting. Dicky Fritz Moth Hall Edenvale. Contact:
editor@afskies.co.za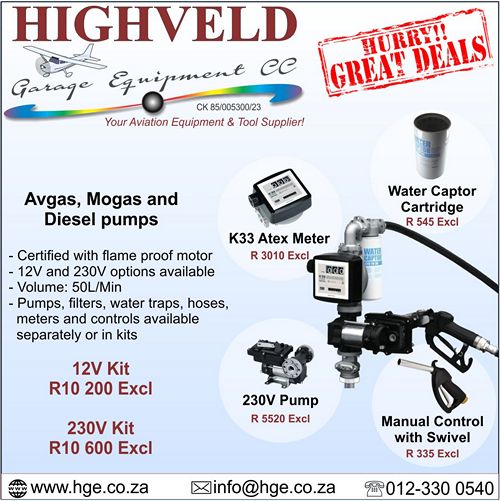 05: Swartkops Airshow Contact Officer Commanding - Museum
oc@saafmuseum.org.za
012 351 2290
12: Sheila Taylor Fun Rally - Krugersdorp Airfield. Contact Frank Eckard e-mail:
frank.eckard@mweb.co.za
cell: 083 269 1516
11 to 13: Battlefields Country Lodge Annual fly-in. Website:
www.battlefieldslodge.co.za
Contact Dave O'Halloran Tel 079 496 5286 E-mail:
gm@battlefieldslodge.co.za
12 : Lowveld Kishuga Airshow Willemien Hodgkinson
willemien.hodgkinson@kishuga.com
079 499 5733 or monica.fourie@kishugu.com Cell: 083 619 3597
16 to 18: Drone Con 2018 Vodaworld Centre in Midrand. Contact Gisela Kirsten e-mail:
gisela@dronecon.co.za
19: Swellengrebel Flying Club 60th birthday fly-in. Contact Pieter Venter E-mail:
pventer@vgv.co.za
19 & 20: SAC Free State Regionals Tempe airport Bloemfontein. Contact Annie Boon E-mail:
chunge@mweb.co.za
3rd Saturday of every month. Microland. Bring and braai. Fires and bykos provided. Fires start from 09h30. Contact person: Nick Swardt 082 441 8011 or Alan Hussey 072 82 2341
24 - 26: SAPFA President's Air Race. Website:
www.sapfa.org.za
E-mail:
Race@sapfa.org.za
. Race director Robin Spencer-Scarr: E-mail:
robin@stylegroup.com.au
.
Contact Robbie Myburgh E-mail:
roblena@mweb.co.za
Cell: 083 377 0925 or
26: Matsieng Airshow. Contact Riaan van Vuuren E-mail:
riaan@gir.co.bw
Tel: +26 771 66 1201

The Aviation Radio Show; get all your questions answered in one place. To listen to a recording of the live broadcast click on the link:

www.debela.co.za/aviation-radio-show

The EAA of SA is pleased to be hosted by Vryheid Wings Club for our 2018 Convention.
As we will be planning the required facilities based on the expected participation, we ask that you please register your intentions in order that we can plan as best possible for your needs.
This year, we will include an Air Display, great Information Forums, Competitions and an opportunity to socialise with fellow members and aviation enthusiasts. We would like to make all the arrangements, and ensure that we plan for your participation as best possible. In order for us to do this, we would appreciate you indicating your intentions by pre-registering. This allows us the opportunity to plan for catering, space, camping, etc.
In return for registering....
AND ATTENDING, YOU WILL GO INTO A DRAW TO STAND
THE CHANCE TO WIN A TICKET TO OSHKOSH! (Thanks to Neil Bowden)


T&C's in 3-easy-steps
1) Entrants must be valid EAA Members as at 27April 2018 (email rsvp@eaa.org.za should you wish to sign up as a member)
2) Pre-register & attend EAA Convention the Convention in Vryheid
3) The draw will take place at The Awards Dinner at the Convention 2018 in Vryheid.

ZENITH STOL CHAMPION!




Congratulations to Deane Philip for taking first place in his Zenith STOL aircraft at the New Zealand Bush Pilot Championships in Omaka, New Zealand, on Saturday, February 3, 2018.
We also congratulate Chris Anderson for taking second place with his Zenith STOL in the national competition. Deane's STOL CH 701 "Sky Jeep" is powered by a 130-hp Viking engine (Honda auto conversion) and Chris Anderson's Zenith STOL is powered by a 120-hp Rotax 912ULS "big bore EFI" engine.
Deane Philip of Christchurch, New Zealand, has been flying for five years and has logged 570 hours in his Zenith STOL over that time. Asked how he practiced for the STOL competition, Philip explains that "every take-off and landing is a focused precision attempt. All of my flying is off-airport and the places we land and take-off from you need to be on point. Even when leaving and arriving at my home field I use the runway threshold line as a target point to continually hone my skills. An average outing will consist of 10 to 20 off field landings instead of just flying from A to B. This is the type of flying where the Zenith STOL truly excels."
First introduced in 1986, the STOL CH 701 aircraft was developed as an "off-airport" short take-off and landing kit aircraft to fulfill the demanding requirements of both sport pilots and first-time builders. Aeronautical engineer Chris Heintz combined the features and advantages of a "real" airplane with the short-field capabilities of an "ultralight" aircraft in the CH 701 design.
With form following function, the Zenith STOL features fixed leading-edge slats for high lift, full-span flaperons (both ailerons and flaps), an all-flying rudder, and durable all-metal construction. Read more about the unique design features of the Zenith STOL aircraft.

PIPER RECEIVES LARGEST TRAINER ORDER IN COMPANY HISTORY




Piper Aircraft, Inc. has received an order for 152 aircraft from Fanmei Aviation Technologies, Piper Aircraft's exclusive dealer in China.

This is the largest single trainer order received by Piper Aircraft in company history. Fanmei Aviation Technologies is a subsidiary of Sichuan Fanmei Education Group co. Ltd which is a leading provider of aviation education in China.
The historic seven-year purchase agreement, valued at $74M, includes 100 Archer TX single engine trainers, 50 multiengine Seminoles, one Seneca and one Piper M350. Deliveries begin in March with the first aircraft going to the Fanmei Flight School in Sichuan province.
"The agreement and cooperation with Piper Aircraft is the key element for our general aviation roadmap," said Don Li, President of Fanmei Aviation Technologies. "Everything else was already in place, including a quality training program with committed staff and outstanding facilities, and now we have added to our fleet, in my opinion, the premier training aircraft in the world with the Piper Archer and Seminole, which will help prepare our students for their continued success after graduation. In addition, as the exclusive Piper dealer in China, we look forward to serving our customers in the fast-growing general aviation market, not only with excellent Piper aircraft, but also with our most dedicated high-quality services."
"Just as we are making history with receiving this large order, so is Fanmei by establishing a prestigious pilot development program to meet the growing need for exceptionally trained airline flight crews. This is a wonderful opportunity for both organizations as we work collectively to help address the global pilot shortage." said Piper President and CEO Simon Caldecott.

FIRST FLIGHT OF THE NEW ILUSHYEN TANKER IL-78?-90?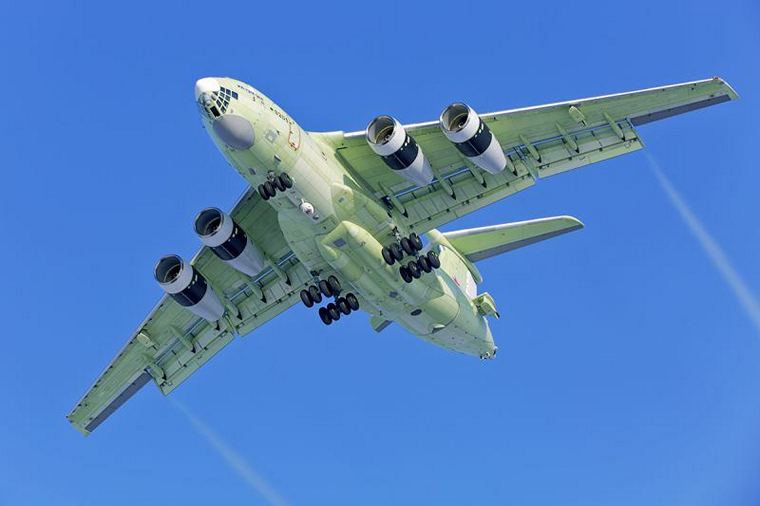 The flight prototype of the advanced tanker IL-78?-90? has made its first flight. The aircraft was piloted by chief-pilot of «IL», Hero of the Russian Federation, merited test pilot of the Russian Federation Nikolai Dmitrievich Kuimov. Photo © Ilushyen

This aircraft is the first tanker, manufactured in Russia in the post-Soviet period. The new modified type of tanker was created on the basis of military and transport aircraft IL-76??-90?. Design and development of engineering documentation, manufacture of the aircraft were carried out on the basis of the modern digital technologies.
The aircraft is fitted with four engines of the new generation ??-90?-76 with the high bypass ratio engine and increased take-off rating. They correspond to noise factor regulations, determined by Chapter 4 of Annex 16 of ICAO standard and also to exhaust emission level regulations. Their fuel consumption level is 12-14% lower than ?-30?? engine mounted on the previous tankers modifications. That is why IL-78?-90? has increased flight distance and fuel capacity.
Control and navigation complexes are fully renewed and also the «glass cockpit» was implemented at the aircraft, what allows decreasing the pressure on the crew and increasing safety of flights.
The newest tanker Il-78?-90? still has the option to be utilized as military and transport aircraft. Re-equipment of the aircraft won't require a large amount of works and is possible in the conditions of an aerodrome. In case of necessity the aircraft can be fitted with fire-fighting equipment.
In future Il-78?-90? will become the main tanker, adapted for aerial refuelling of aircraft of long range, front line and special aviation. It is able to refuel simultaneously two front line aviation aircraft (like Su-27/30/34/35, MiG-29/35). Refuelling of long range and special aviation aircraft is possible from the tail aggregate. If IL-78?-90? is positioned on the ground it can fill up to four aircraft simultaneously.
The new line shall allow decreasing a complexity of coupling works and ensure supervision of the quality, decrease dependency from a qualification of a technical staff.
AIRBUS DELIVERS LATEST STANDARD EUROFIGHTER TO SPANISH AIR FORCE




First two new-build aircraft to be delivered in P1Eb FW configuration. Photo ©Eurofighter

Airbus Defence and Space has delivered to the Spanish Air Force the first two Eurofighter Typhoons to be produced in the latest configuration with enhanced air-to-surface capabilities.
The aircraft were manufactured at the Getafe Final Assembly Line in the P1Eb FW (Phase 1 Enhanced Further Work) configuration which marks a key step in the overall Eurofighter evolution plan.
This same configuration is being retrofitted to in-service aircraft by other Eurofighter nations. It provides increased integration of a variety of air-to-surface weapons and enhanced targeting among other improvements.
Spanish procurement agency DGAM took delivery of the aircraft on 22 December and they were subsequently ferried to Albacete air force base to enter service. The remaining six of the 73 aircraft currently contracted by Spain will be delivered to the same P1Eb FW standard during 2018 and 2019.
Airbus Operating Officer, Military Aircraft, Alberto Gutierrez said:
The smooth introduction of these enhanced features is a vital element of Eurofighter's evolution. It is a big tribute to the Airbus and Spanish customer teams that they achieved this on-time through effective collaboration and clearly demonstrates the rich manufacturing capability here at Getafe.
DGAM Head of Aeronautical Systems Gen Léon Antonio Machés said:
The entry into service of these aircraft is the outcome of strong collaborative activity between our personnel and those of Airbus. It is an excellent illustration of the technical expertise that will support many more years of Eurofighter industrial activity in Spain.
PRODUCTION OF THE FIRST KC-390 SERIES AIRCRAFT HAS ALREADY BEGUN.




Embraer´s facility in Gavião Peixoto, Brazil, recently received part of the rear fuselage that is produced by Aero Vodochody in the Czech Republic and the first segments of the central fuselage produced by OGMA in Portugal. OGMA also provides the sponsons including the main landing gear doors as well as the composite elevator. In addition, the vertical and horizontal stabilizers and wing skins of the KC-390 are manufactured by Embraer in Évora (Portugal).
The facility in Gavião Peixoto is responsible for assembling the wings of the KC-390 and for final assembly of the aircraft. The first KC-390 will be delivered to the Brazilian Air Force in the first half of 2018
BELL BOEING TEAM TO MODIFY MARINE CORPS MV-22 OSPREYS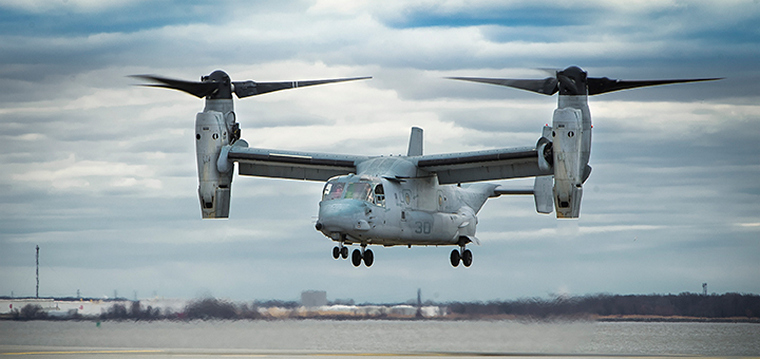 A Bell Boeing MV-22 Osprey arrives at the Boeing Philadelphia site as the first aircraft of the V-22 Common Configuration-Readiness and Modernization (CC-RAM) program. The program will improve readiness of the fleet of tiltrotor aircraft through a modification effort with the U.S. Marine Corps. Photo © Boeing


The Bell Boeing V-22 Osprey team is embarking on a modification effort with the U.S. Marine Corps that will improve readiness and reliability of the fleet of tiltrotor aircraft.
The Bell Boeing Joint Program Office has been awarded a $69,668,099 modification to a previously awarded contract. Bell Boeing will modify three existing MV-22 aircraft in support of the V-22 Common Configuration-Readiness and Modernization (CC-RAM) Program.
Last week, the first MV-22 to be modified arrived at Boeing's Philadelphia facility where majority of the work will be completed. Additional work will also be completed at the Bell facility in Fort Worth, Texas. Two additional aircraft will arrive within the next year.
Boeing [NYSE: BA] and Bell Helicopter, a Textron Company [NYSE:TXT], jointly produce the V-22. The Marines have multiple configurations of the aircraft across its inventory. This effort will reduce MV-22 fleet configurations by modifying block "B" aircraft to the block "C" configuration.
"Our team is ready to take the MV-22 program into the future," said Kristin Houston, vice president, Boeing Tiltrotor Programs and program director, Bell Boeing V-22 Program. "Our integrated approach to managing CC-RAM will extend V-22 service life for the Marines and provide modernized technical capabilities to dedicated servicemen and women around the world."
The Bell Boeing V-22 Osprey is a joint service, multirole combat aircraft that uses tiltrotor technology to combine the vertical performance of a helicopter with the speed and range of a fixed-wing aircraft. With its nacelles and rotors in vertical position, it can take off, land and hover like a helicopter. Once airborne, its nacelles can be rotated to transition the aircraft to a turboprop airplane capable of high-speed, high-altitude flight.
RHEINMETALL AND SIKORSKY SIGN A STRATEGIC TEAMING AGREEMENT TO OFFER CH-53K FOR GERMANY'S NEW HEAVY LIFT HELICOPTER COMPETITION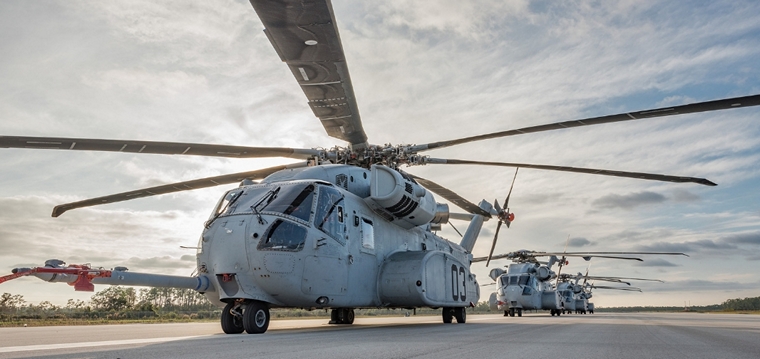 Rheinmetall and Sikorsky will collaborate to lead a team of German industrial providers to offer the best solution for STH, including dependable maintenance, training and other program support for the German Armed Forces. Photo © Lockheed.

Rheinmetall and Sikorsky, a Lockheed Martin (NYSE: LMT) Company signed a strategic teaming agreement for competing in the German Air Force "Schwerer Transporthubschrauber" (STH) Program.
Rheinmetall brings a wealth of experience and knowledge to the Sikorsky STH team. With Sikorsky's breadth and depth of heavy lift experience and Rheinmetall's leadership as the lead teammate for STH sustainment, the German Air Force will experience the high levels of aircraft availability and reliability that Sikorsky customers have come to expect.
Sikorsky and Rheinmetall will look to introduce more German teammates in the weeks to come. The team will leverage and build upon the deep knowledge and expertise of the German defence industry.
The CH-53K King Stallion advances Sikorsky's 50 years of manufacturing and operational success of its CH-53A, CH-53D/G, and CH-53E. Built to thrive on the 21st-century battlefield, including shipboard operations, the CH-53K aircraft is an all-new aircraft, using modern intelligent design. The rugged CH-53K is designed to ensure reliability, low maintenance, high availability and enhanced survivability in the most austere and remote forward operating bases.
The U.S. Marine Corps will field the CH-53K as a fully-operational aircraft in 2019. By the time Germany receives its first aircraft, the CH-53K will have been in service with the U.S. Marine Corps for five years. The CH-53K provides the German Armed Forces with a proven heavy lift helicopter that can be entered into service seamlessly without need for upgrades for the next several decades.
The CH-53K helicopter is the best choice for completing missions like humanitarian aid, troop transport, casualty evacuation, support of special operations forces, and combat search and rescue. No matter the mission, the aircraft provides the highest degree of safety for its crew and occupants in all conditions.
With the legacy fleet of the CH-53G, Sikorsky has a long lasting strong relationship with the Bundeswehr, which Sikorsky looks forward to strengthening with the CH-53K. The CH-53K will enable the German Armed Forces to conduct real heavy lift operations. Intelligent, reliable, low maintenance and survivable, the CH-53K is the future of German Heavy Lift.
WORKHORSE GROUP RECEIVES NOTICE OF ALLOWANCE FOR HORSEFLY™ TRUCK LAUNCHED DRONE PACKAGE DELIVERY SYSTEM PATENT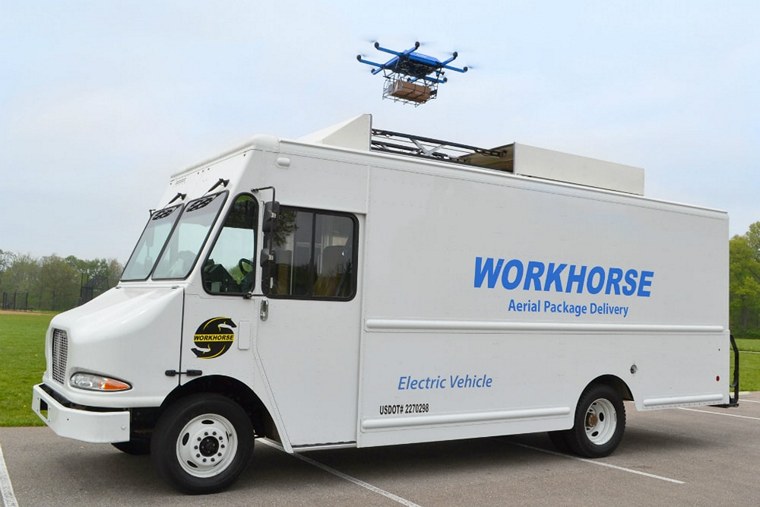 The Workhorse Group announced that the United States Patent and Trademark Office (USPTO) has issued a notice of allowance for the HorseFly Truck Launched Drone Package Delivery System patent application.

The HorseFly system adheres to all current FAA safety regulations for drone package delivery, as each package is delivered within the delivery driver's "line of sight."
The truck launched drone system is designed to assist a driver as follows:
The truck delivery driver loads the package and launches the HorseFly drone The HorseFly drone autonomously launches from the roof of the delivery truck, gains altitude and proceeds to the delivery location At the delivery location the drone autonomously descends and the package is released The HorseFly drone returns to the delivery truck at a planned stop and autonomously redocks and recharges for its next delivery
The system was first successfully tested in a rural delivery, launching the drone with package from atop a truck. The HorseFly system provides significant cost efficiency by eliminating extra miles of driving to deliver packages.
"We believe, as we proceed with the patent application process, that the HorseFly truck launched drone package delivery system will be the first major change to the last mile delivery process since the invention of the truck. The HorseFly system is designed to work with the truck driver to increase efficiency," said Steve Burns, Workhorse CEO. "We feel this is a game-changing moment in time that will innovate the way packages are delivered for many years to come."
The HorseFly UAV Delivery System is a custom-built, high efficiency delivery UAV that is fully integrated with the Workhorse line of electric/hybrid delivery trucks. The HorseFly system conforms to FAA guidelines for UAV operation in the U.S. Most notably, being fully integrated with delivery trucks, the system is designed such that a driver or driver's assistant can maintain line-of-sight operation of the UAV delivery process

South Africa, ORT: An Air Zimbabwe Boeing 767-200 landed at O.R. Tambo after a flight from Bulawayo (Zimbabwe). While taxiing towards the terminal two main tyres deflated. The airline reported that uneven braking caused the two tyres to overheat and to deflate. The aircraft was unable to depart for the return flight, the passengers needed to be taken to hotels overnight. Only one replacement wheel was available at Johannesburg, another one needed to be flown in. The aircraft remained on the ground for about 19 hours.
USA, Tampa: A Frontier Airlines Airbus A320-200 from Orlando, Florida to Phoenix, Arizona was climbing through FL300 out of Orlando when the crew reported smoke in the cabin and decided to divert to Tampa, Florida. The crew advised that there was smoke in the cabin believed to originate from a LithiumIon battery, the cabin was on oxygen, the flight deck was not on oxygen. Later into the approach the crew advised that there had been an actual fire, the fire was now out. The aircraft landed on Tampa's runway 01L and stopped on the taxiway and advised that the device had been put on ice in the forward lavatory and should be recovered by emergency services from there.
Korea, Changi Airport: A Republic of Korea Air Force KAI T-50 Golden Eagle jet demo aircraft was damaged beyond repair when it crashed upon take-off. The pilot ejected safely.
USA, Atchafalaya River: The pilot of a PA-34 performed an emergency landing into the Atchafalaya River after being low on fuel. The four occupants were rescued by the US Coast Guard.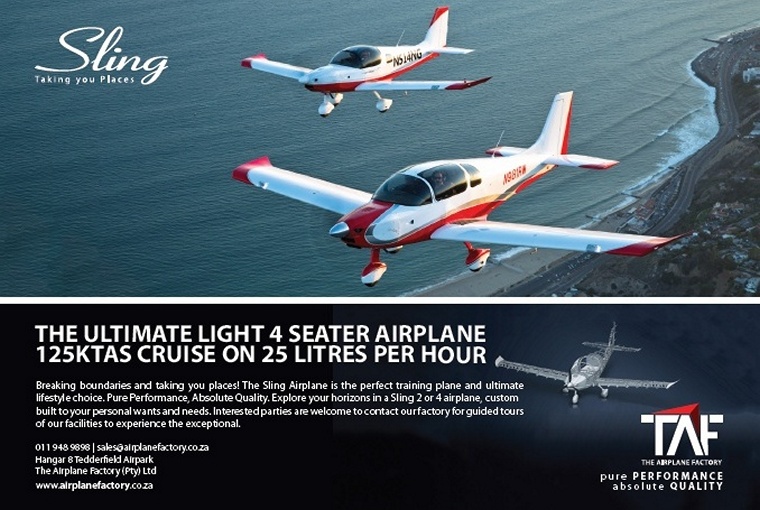 14 FEBRUARY 1896

Birth of Mary Anita 'Neta' Snook Southern, American pioneer aviator who achieved a long list of firsts, first woman aviator in Iowa, first woman student accepted at the Curtiss Flying School in Virginia, first woman "aviatrix" to run her own aviation business and first woman to run a commercial airfield. She was Amelia Earhart's first flying instructor.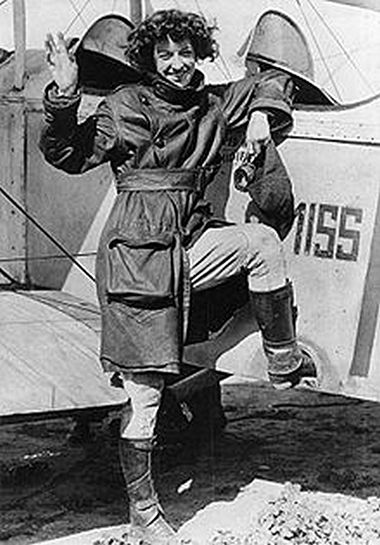 Mary Neta Snook was born on 14 February 1896 in Mount Carroll, Illinois. She was interested in machinery at an early age, spurred by a fascination with her father's automobiles. At the age of four, she would sit on her father's lap and help him steer his Stanley Steamer on the hills of their Illinois town. As she grew older, he taught her the inner workings of cars. Snook attended the Frances Shimer School, which later became Shimer College, graduating in 1912.
During her sophomore year at college, Snook applied to the Atlantic Coast Aeronautical Station, the Curtiss-Wright Aviation School, in Newport News, Virginia, and was denied admittance, as no women were allowed. In 1917, Snook eventually gained entry into the Curtiss-Wright Aviation School and put in many hours in the air until civilian flights in the United States were banned for the duration of World War I.
She was the first woman aviator in Iowa, first woman student accepted at the Curtiss Flying School in Virginia, first woman aviator to run her own aviation business and first woman to run a commercial airfield. Yet "Snooky", as her friends called her, was fated to be remembered for her relationship to Amelia Earhart.