In a beautiful landscape of sprawling forests and icy tundra, the Canadian Coast Guard's Bell 429 adds a pop of bright red to the scenery. For most people, a coast guard helicopter flying overhead indicates that someone is in danger - but that is not always true. Saving Canadian citizens stuck at sea or stranded on mountains is a key priority for the Canadian Coast Guard (CCG), but this organization uses their Bell fleet for more than search and rescue missions.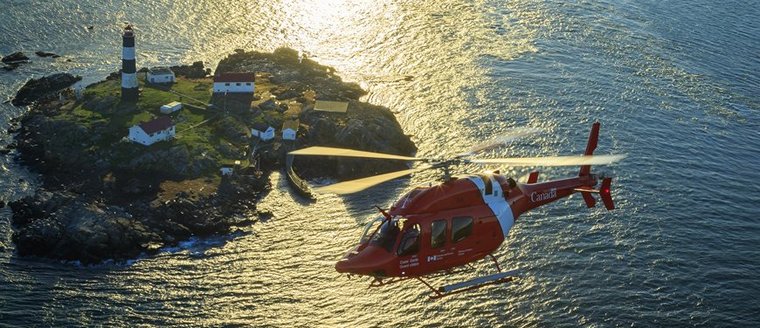 The northern Canadian climate consists of below freezing temperatures, which can impede business operations and transportation. To solve this problem, the CCG utilizes large ships to break up big chunks of ice in the Nova Scotia region. During the winter ice-breaking program, the CCG's aircraft operates from shore-based facilities or the decks of the ships themselves to ensure that most Canadian ports are open for business year-round.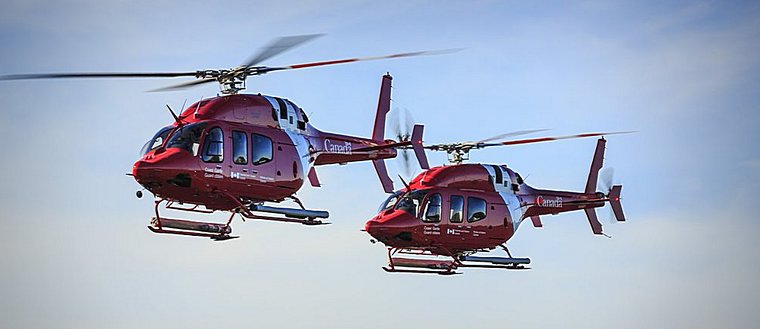 The Bell 429s act as reconnaissance tools, flying over the ice and giving vessel masters information about ice conditions within five kilometres, which is used to update the ice charts and assist in ice routing to commercial ships. In doing so, it reduces demand for direct icebreaker support, saving money and reducing shipping delays. The CCG ensures the safety of other marine traffic by transporting technical equipment to remote bases up and down the Canadian shoreline. Helicopters allow them to gain access to these bases, surrounded by rugged terrain and extreme weather conditions. The CCG's Bell 429s also possess bubble doors to allow greater vertical visibility. While this modification is common now, the CCG's pilots were the first to operate with this change in aircraft doors.
The CCG also uses the aircraft for speedy response to oil spills or environmental hazards and to support oceanographic and hydro-graphic science and fisheries management programs. From maintaining safe operations despite a harsh environment to assisting in scientific research, this government program continues to expand the versatility of their helicopter fleet. Look out for the Canadian Coast Guard's bright red Bell 429 flying overhead, keeping Canadian coasts operational and safe.