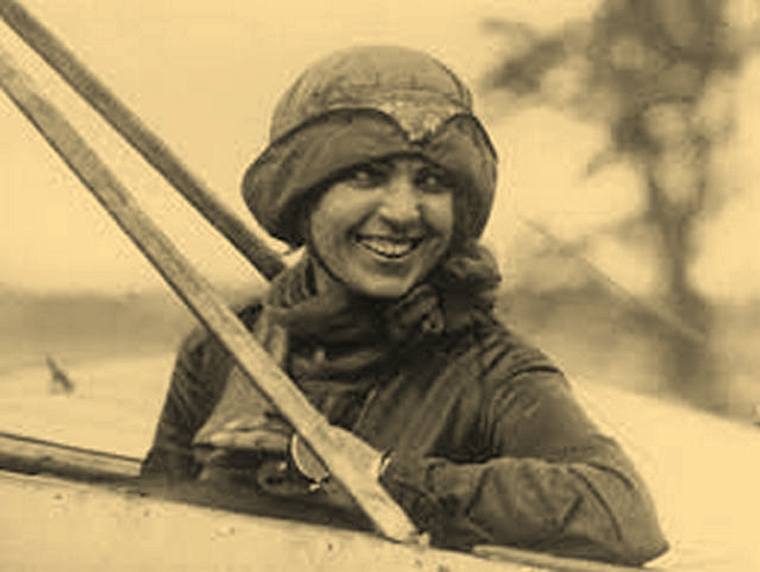 Harriet Quimby

Harriet Quimby (11 May 1875 - 1 July 1912) was an early American aviator. In 1911, she was awarded a U.S. pilot's certificate by the Aero Club of America, becoming the first woman to gain a pilot's license in the United States. In 1912, she became the first woman to fly across the English Channel. Although Quimby lived only to the age of thirty-seven, she had a major influence upon the role of women in aviation.
Quimby became interested in aviation in 1910, when she attended the Belmont Park International Aviation Tournament on Long Island, New York and met John Moisant, a well-known aviator and operator of a flight school. On August 1, 1911, she took her pilot's test and became the first U.S. woman to earn an Aero Club of America aviator's certificate.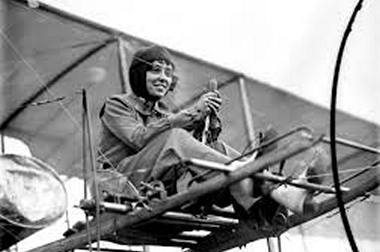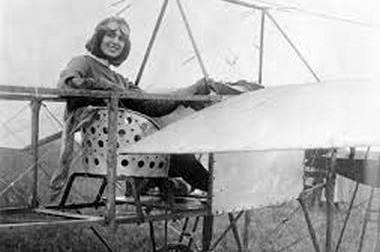 On April 16, 1912, Quimby took off from Dover, England, en route to Calais, France and made the flight in 59 minutes, landing about 25 miles (40 km) from Calais on a beach in Équihen-Plage, Pas-de-Calais. She became the first woman to pilot an aircraft across the English Channel. Her accomplishment received little media attention, however, as the sinking of the RMS Titanic the day before consumed the interest of the public and filled newspapers.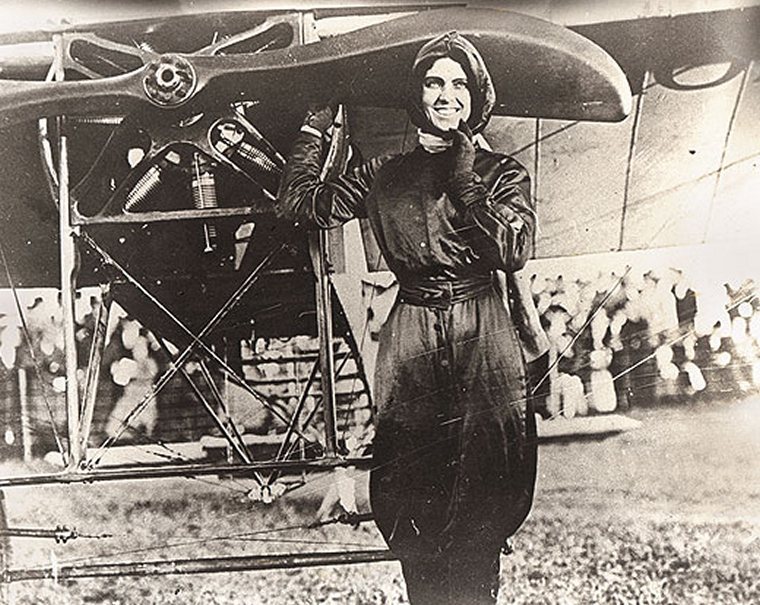 Quimby in front of the Bleriot when she became the first woman to fly across the English Channel.

On July 1, 1912, she flew in the Third Annual Boston Aviation Meet at Squantum, Massachusetts. Ironically, although she had obtained her ACA certificate to be allowed to participate in ACA events, the Boston meet was an unsanctioned contest. Quimby flew out to Boston Light in Boston Harbor at about 3000 feet, then returned and circled the airfield. William Willard, the organizer of the event and father of the aviator Charles Willard, was a passenger in her brand-new two-seat Bleriot monoplane. At an altitude of 1,500 feet (460 m) the aircraft unexpectedly pitched forward for reasons still unknown. Both Willard and Quimby were ejected from their seats and fell to their deaths, while the plane "glided down and lodged itself in the mud."