The Supermarine Swift was a British single-seat jet fighter of the Royal Air Force (RAF), built by Supermarine during the 1950s. After a protracted development period, the Swift entered service as an interceptor, but, due to a spate of accidents, its service life was short.


Photo commons.wikimedia.org

The Swift evolved from a number of prototypes, the first being the Type 510, a prototype jet fighter. It was based on the Supermarine Attacker, a straight-wing Fleet Air Arm jet with a tailwheel undercarriage, modified with the addition of swept wings. The 510 first flew in 1948, a year after the first navalised prototype Attacker had flown. The Type 510 became the first British aircraft to have both swept wings and a swept tailplane. The Type 510 also had the distinction of becoming the first swept-wing aircraft to take off and land from an aircraft carrier, during trials for the Royal Navy's (RN) Fleet Air Arm (FAA). However, RN interest soon waned despite Supermarine's modifications to the aircraft to improve aspects of its performance.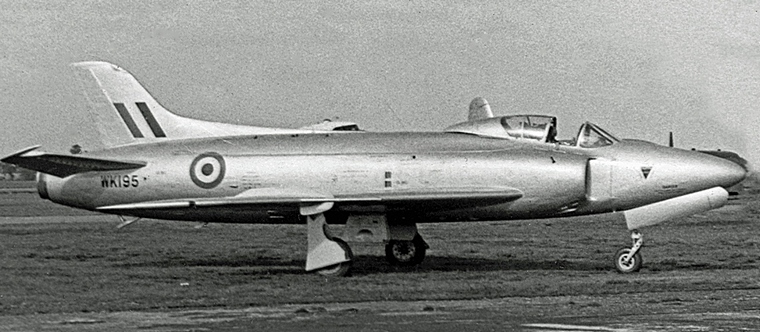 Photo RuthAS/commons.wikimedia.org

The Swift had been ordered into "super-priority" production, a policy created by Sir Winston Churchill who had become Prime Minister in 1951 at a time of particular tension between NATO and the Warsaw Pact during the Cold War; the Korean War had begun in 1950. The first production variant was a fighter designated the Swift F Mk 1, of which 18 were eventually built. The first flight took place on 25 August 1952. Peter Thorne, who was appointed as the senior RAF test pilot for the incoming Swift in 1954, came to doubt the aircraft's suitability - the type was noted by Thorne and several other pilots for its unusual handling qualities and troublesome engine.[1] The F.1 entered service with No. 56 Squadron RAF in February 1954, becoming the RAF's first swept-wing aircraft. It was powered by a 7,500 lbf (33.4 kN)-thrust Avon 109 engine and carried an armament of two 30 mm ADEN cannon.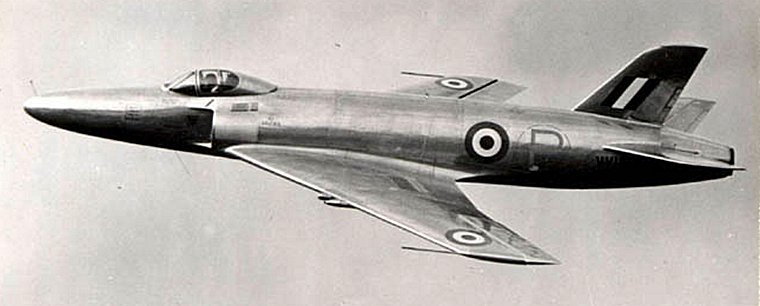 Photo www.vicflintham.co.uk

Tragedy began to strike early in the career of the Swift with a number of accidents involving the F 1 and F 2, one fatal. The F 1 was grounded in the August of the same year it had entered service while the F 2, which had replaced the F 1 in August, was also soon grounded. All fighter variants of the Swift were withdrawn from service by the RAF, after a short time in service, to be replaced by the more capable Hawker Hunter.