THIS WEEK IN MIDWEEK UPDATE

Plan Your Weekend……..Forthcoming Events…….Aviation News

Worldwide Incidents and Accidents……This Week in Aviation History



8: EAA Chapter 322 meeting. Dicky Fritz Moth Hall Edenvale. Contact:
editor@afskies.co.za
9 to 11:Aero Club of South Africa air week at Middleburg airfield. Contact Alan Evan-Hanes E-mail: alan@aeroclub.co.za. Kindly follow this link and complete the RSVP form, to indicate your intentions to attend the Airweek from 9 to 11 March 2018 at Middelburg.
https://goo.gl/forms/lgvAlo1sUSu2ugjt2
10: Springs Airfield. Aviation Day. Contact
admin@mach1aviation.co.za


24: Aviators Paradise, Breakfast fly in to Pipers Restaurant. Contact Johan 081 4114 927 or at pipers@langplaas.co.za.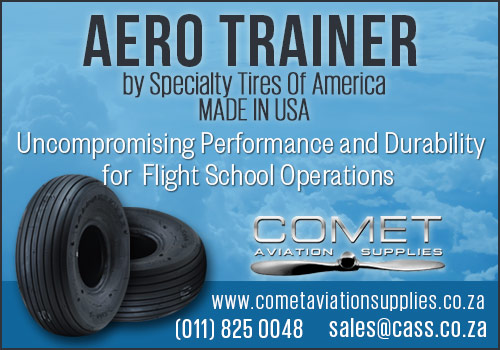 3rd Saturday of every month. Microland. Bring and braai. Fires and bykos provided. Fires start from 09h30. Contact person: Nick Swardt 082 441 8011 or Alan Hussey 072 82 2341
27: This is to advise you of the upcoming 77th Annual General Meeting of the members of The Aero Club of South Africa. The details of this meeting are as follows:
Date : 27 March 2018
Time : 18:00 for 18:30
Place : EAA auditorium, Hurricane Ave, Rand Airport, Germiston
Available on the Aero Club website are the following documents:
• The Agenda
• The Draft Minutes of the last AGM no 76
• Proxy form
• Nomination form
• Board Members Election Process - extracts from the Articles of Association (as part of the nomination form document)
Should you wish to place any items on the Agenda under General, please notify the Aero Club Office at office@aeroclub.org.za for inclusion.
31: Rand Airport Adventure Fun Rally. E-mail:
rob@aerosud.co.za
cell: 082 804 7032
30 March to Sunday 1 April: Icarus X Series Race at Skywalk Hartebeespoort Dam. Contact Ronnie Beukes
ronnie@skywalk.co.za
.
31: Witbank Aeronautical Association will be having a fly-in breakfast. Please notify Robert Clark via SMS / WhatsApp (082 463 1372) or email (
Comms@flywaa.co.za
) how many people will be attending the fly-in.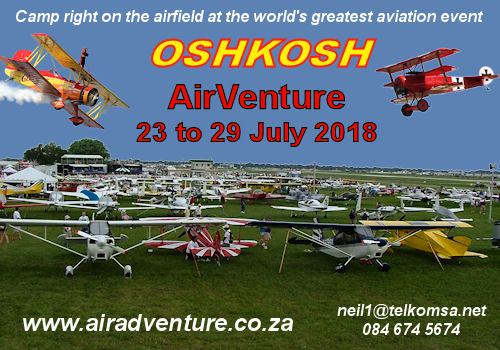 4: EAA Chapter 322 meeting. Dicky Fritz Moth Hall Edenvale. Contact:
editor@afskies.co.za
4 to 11: Stars of Sandstone at Sandstone Estates Ficksburg .Contact Louise Norton E-mail:
sandstone-Estates-Pty-Ltd@mail.vresp.com
7: Ermelo Airshow Contact Andre van Rooyen E-mail:
tolderia@gmail.com
Cell: 082 417 0174
8: SAAF Museum AFB Zwartkop open practise day. Officer Commanding Museum
oc@saafmuseum.org.za
012 351 2290
7 to 8: Sport Aerobatics Western Cape Regionals Swellendam. Contact Annie Boon E-mail:
chunge@mweb.co.za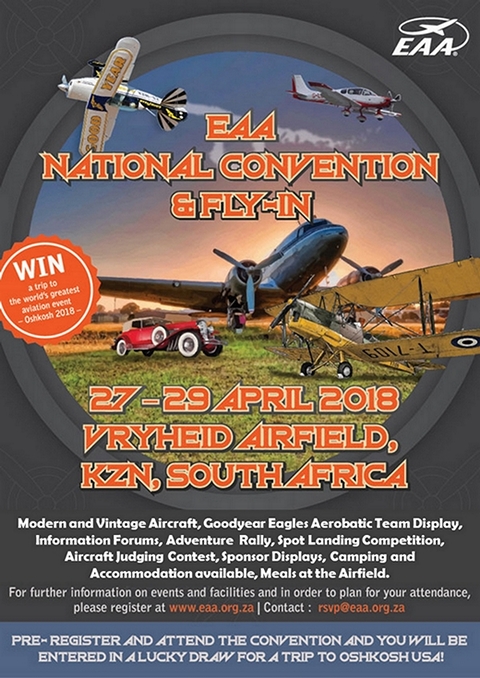 2-14: SAPFA Rally Nationals and Fun Rally - Brits Airfield. Contact Frank Eckard e-mail:
frank.eckard@mweb.co.za
cell: 083 269 1516
14: Microlight Pylon Racing Kliprivier Airfield.
14: Robertson annual Fly-in breakfast. Contact Alwyn du Plessis E-mail:
boeredata@breede.co.za
Cell: 083 270 5888
21 & 22: SAC KNZ regionals - Ladysmith airfield. Contact Annie Boon E-mail:
chunge@mweb.co.za
3rd Saturday of every month. Microland. Bring and braai. Fires and bykos provided. Fires start from 09h30. Contact person: Nick Swardt 082 441 8011 or Alan Hussey 072 82 2341
28 - 28: Uitenhage Wings & Wheels Festival Lourens Kruger
lmk@telkomsa.net
082 320 2615
27 April to 1 May: South African Canopy Piloting National Championship 2018 will be hosted by the CP Committee at Pretoria Skydiving Club in Gauteng from.
27 April - 1 May 2018 NAC Fly Away; the 10th Fly Away to be staged by NAC
Contact Deneys Potgieter
deneys.potgieter@nac.co.za
or Mobile 082 891 4354
27-29: EAA Convention, Vryheid Airfield. Contact Marie Reddy
marie.reddyy@gmail.com
28: EAA Convention Adventure Rally. Contact Rob Jonkers e-mail:
rob@aerosud.co.za
cell: 082 804 7032

2: EAA Chapter 322 meeting. Dicky Fritz Moth Hall Edenvale. Contact:
editor@afskies.co.za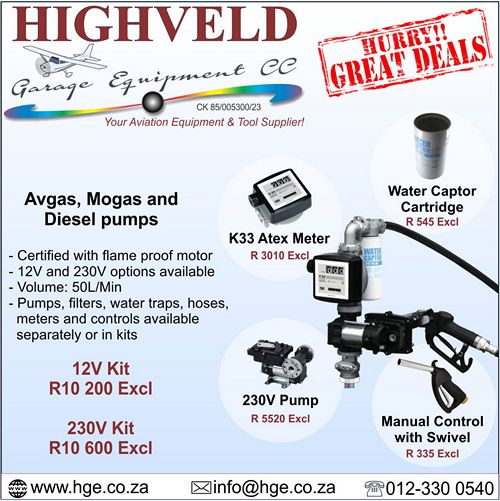 05: Swartkops Airshow Contact Officer Commanding - Museum
oc@saafmuseum.org.za
012 351 2290
12: Sheila Taylor Fun Rally - Krugersdorp Airfield. Contact Frank Eckard e-mail:
frank.eckard@mweb.co.za
cell: 083 269 1516
11 to 13: Battlefields Country Lodge Annual fly-in. Website: www.battlefieldslodge.co.za Contact Dave O'Halloran Tel 079 496 5286 E-mail:
gm@battlefieldslodge.co.za
12 : Lowveld Kishuga Airshow Contact
monica.fourie@kishugu.com
Cell: 083 619 3597
15 to 18: NAMPO Agricultural Trade Show near Bothaville, Free State. Contact Wim Venter Tel: 086 004 7246 E-mail:
Wim@grainsa.co.za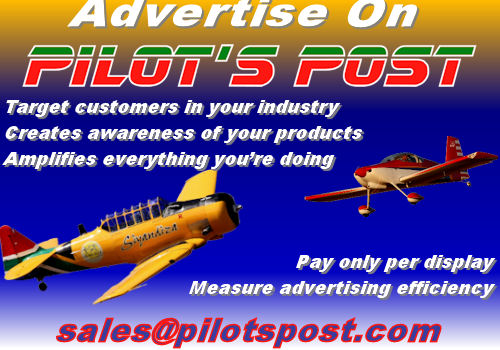 16 to 18: Drone Con 2018 Vodaworld Centre in Midrand. Contact Gisela Kirsten e-mail:
gisela@dronecon.co.za
19: Swellengrebel Flying Club 60th birthday fly-in. Contact Pieter Venter E-mail:
pventer@vgv.co.za
19 & 20: SAC Free State Regionals Tempe airport Bloemfontein. Contact Annie Boon E-mail:
chunge@mweb.co.za
3rd Saturday of every month. Microland. Bring and braai. Fires and bykos provided. Fires start from 09h30. Contact person: Nick Swardt 082 441 8011 or Alan Hussey 072 82 2341
24 - 26: SAPFA President's Air Race Jonty Esser chairman@sapfa.co.za 082 855 9435. Website:
www.sapfa.org.za
E-mail: Race@sapfa.org.za. Race director Robin Spencer-Scarr: E-mail:
robin@stylegroup.com.au
.
Contact Robbie Myburgh E-mail:
roblena@mweb.co.za
Cell: 083 377 0925 or
26: Matsieng Airshow. Contact Riaan van Vuuren E-mail:
riaan@gir.co.bw
Tel: +26 771 66 1201
The Aviation Radio Show; get all your questions answered in one place. To listen to a recording of the live broadcast click on the link:

www.debela.co.za/aviation-radio-show




LOWVELD AIR SHOW READY TO ROCK THE RUNWAY IN 2018





What do you get when you combine the best aerobatic pilots, the biggest, loudest and most show-stopping aircraft in the country? A head-banging performance.

And that is exactly what the 2018 Lowveld Air Show is promising, with the theme like Rock n Roll, how can you afford to miss out on one of the most important dates of the Lowveld's events calendar.
Now in its' 14th year, the Lowveld Air Show has each year worked hard to bring a new and fresh approach to air shows in South Africa. This year, they plan to 'Rock the Runway', with a lineup of thrilling aerobatic performances, coupled with some of the best rock 'n roll music in history.
"We believe that deep down inside, everyone of us has a little rock 'n roll spirit in them. It's what we grew up with. And to combine that now with something as synonymous as fighter jets and helicopters, it's a dream come true for young and old," says Johan Heine, Chairman of the Lowveld Air Show.
The Nelspruit Airfield will also offer a wide variety of delicious food vendors, exhibitions and their biggest kids play area to date, hosted by the Just for Fun team, which is well known for kids entertainment at the annual Uplands Festival. Parents will be delighted to know they can let their children play in a safe, secure and fun area on the day.
Not only will the entire day be centred around rock 'n roll, but after the extravagant fireworks show at the end of the air show, the stage will be lit for an electrifying rock and roll experience on the runway, offering spectators the opportunity to enjoy the day further at the Lowveld Airfield. And the Lowveld Air Show is promising one thing, "We will, we will Rock you!
"As one of the biggest community events in the Lowveld, run by an independent committee, we invite you to come onboard. The success of the air show is dependent on sponsorships, and therefore local businesses are invited sign up as a sponsor to expose your brand to an audience of over 8,000 on the day of the air show," Johan Heine concluded.
Tickets are on sale now on lowveldairshow.co.za. Ticket prices include the full day of air show performances, rounded off with a Rock and Roll afterparty. Adult tickets are R150 and scholars pay R100. Pre-scholars will again enjoy FREE entrance.

X SERIES RACE SCHEDULE- FRIDAY 30TH MARCH - SUNDAY 1ST APRIL 2018 AT SKYWALK, HARTEBEESPOORT DAM

The X Series now has flying tentacles in Australia, USA & the UK plus a new location for 2018 - South Africa.

We're exploding into Africa in full force this year. Following the migration of the main Icarus Trophy race the first ever Icarus X Series South Africa is open now. Find the course information here. Hosted by our buddies from Parajet Africa, this is an X Series with knobs on.
What's more, as the official training partner for all things Icarus in Africa, our chums are offering a 3 day XC training course in the week before the event for those feeling the need to hone their skills.
Let us know if you're interested in that. In the meantime grab your spot for the X Series...
For more information contact
ronnie@skywalk.co.za
SONACA PLANS TO START PRODUCTION OF THE SONACA 200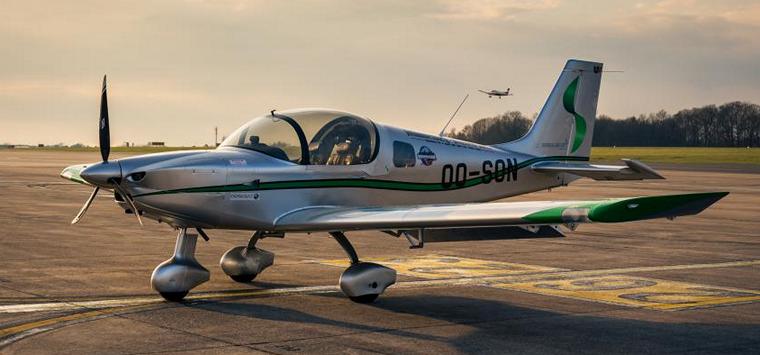 EASA has issued the "Design Organization Approval" certificate to Sonaca Aircraft. Photo © Sonaca

EASA has issued the DOA certificate to Sonaca Aircraft In accordance with 216/2008 (EC) and 748/2012 (EU) Regulations, EASA has issued the "Design Organization Approval" certificate to Sonaca Aircraft (Part 21, section A, Subpart J.). To obtain the DOA, Sonaca aircraft had to demonstrate to the competent authorities that it has the necessary organization, procedures, authorities and resources to design and certify a CS-VLA type aircraft (in reference to the Sonaca 200).
"Getting the DOA proves that we have a high level of technical maturity and mastery of our product. Thanks to the DOA, Sonaca Aircraft will have the privilege to certify certain modifications or repairs. This will allow us to be very reactive towards customer requests" said Simon André, Head of Independent Monitoring at Sonaca Aircraft.
Sonaca Aircraft has closed the flight tests after having successfully carried out the static test program as well as all the tests for stability, noise, vibration, performance and stalling, the Sonaca 200 closed its flight test program with the spin tests which proved to be conclusive.
The flight certification campaign is now over. The Sonaca 200 will be EASA certified for a take-off weight (MTOW) of 750 kg and a cruising speed of 115 knots.
The first aircraft are scheduled to be delivered in March of this year. In 2018, Sonaca Aircraft will produce 3 aircraft per month and will increase its production capacity to 5 aircraft per month in 2019.
SONEX AIRCRAFT CELEBRATES 20TH ANNIVERSARY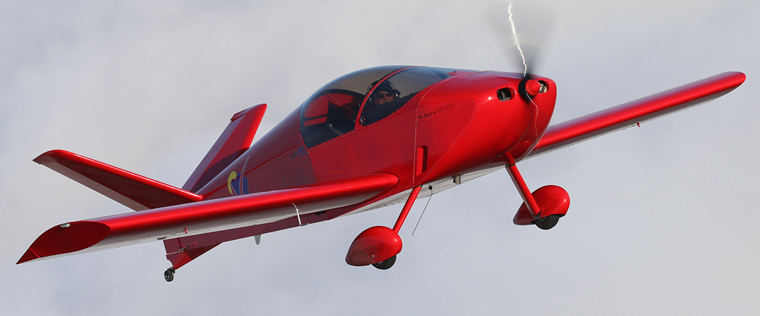 Launches New Web Site and a Big Sale Too! Photo © Sonex.


On February 28, 1998, John Monnett lifted-off from Wittman Regional Airport [KOSH] in Oshkosh, WI in a completely new aircraft: Sonex serial number 1, or "SX1." While certainly not the beginning of veteran homebuilt aircraft designer, builder and pilot John Monnett's journey, the first flight of SX1 marked the beginning of the Sonex Story for us and thousands of others worldwide.
To commemorate the occasion, Sonex Aircraft is holding a huge 10-day sale, offering 10% off all Sonex and AeroConversions products (excludes 3rd party products), running from today through Friday, March 9th.
Sonex is also making a splash on our 20th with the launch of the new SonexAircraft.com web site. The new site is a huge improvement with beautiful responsive, mobile-friendly design, easier navigation, and enhanced search capability. Additionally, Sonex Aircraft plans to launch a new and improved Sonex Web Store and Sonex Builder Database later this year.
Sonex Aircraft looks forward to a year-long celebration of all we have accomplished together over the past two decades. As we reflect upon the last 20 years and look forward to the next, the Sonex ownership and staff want to extend a hearty THANK YOU to our loyal customers, suppliers, industry advocates and family who have supported us in so-many invaluable ways through the years!
Sonex Aircraft, LLC is a leader in the experimental kit aircraft industry, providing a series of sport aircraft along with the AeroConversions line of products, which include the AeroVee engine, AeroVee Turbo, AeroInjector and ancillary aviation products. Sonex Aircraft's Sonex, Waiex, and Onex sport planes, the Xenos sport motorglider, and the SubSonex Personal Jet, offer outstanding performance in an easy to build, easy to fly kit package that can be purchased and completed with full technical support at an unrivaled price. Highly regarded as an engineering company, Sonex has diversified its offerings to include Sonex Aerospace LLC, producing the Teros UAS for unmanned and optionally piloted civil and defense missions, while developing other UAS airframes in conjunction with Navmar Applied Sciences Corporation. Sonex and AeroConversions continue to invest heavily in developing new products. Our team is committed to providing simple, elegant and low-cost solutions for sport flying. Simply put, Sonex Aircraft and AeroConversions products provide the Best Performance Per Dollar.
Check us out at
www.SonexAircraft.com
,
www.AeroConversions.com
and
www.SonexAerospace.com


LEGEND CUB MAKES FIRST FLIGHT IN GERMANY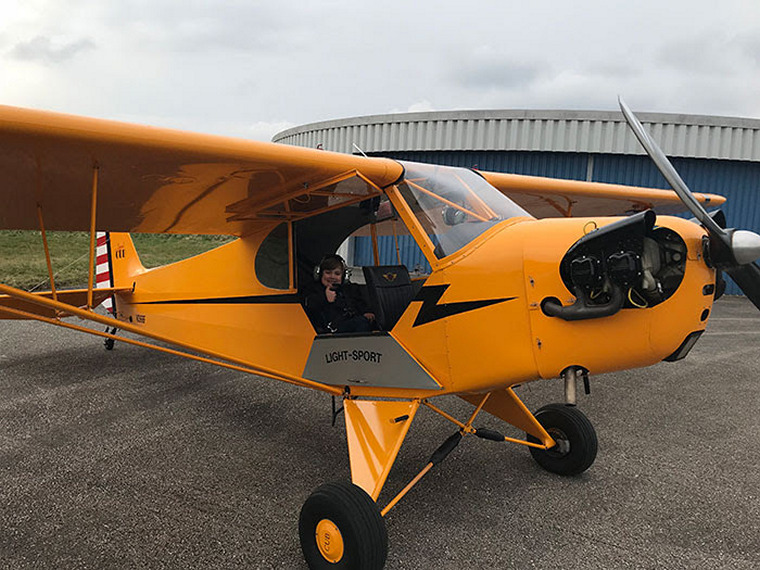 American Legend Aircraft Company announced the first flight of a Legend Cub in Germany. Photo © Jeffrey Huntoon.

The Legend Cub AL3 was purchased by a resident of Germany, shipped overseas via container, and will remain N-registered for leisure flights in the European Union. The Legend Cub AL3 replicates the world renowned Piper J3 Cub. Newly manufactured, Legend Cubs are available today with capabilities far outpacing their noble origins.
Jeffrey Huntoon of Trier, Germany holds FAA and EASA issued ATP certificates. He's flown professionally for the last 32 years, beginning as a U.S. Army CH-47 Chinook helicopter pilot. Jeff's previous experience importing three other aircraft from the U.S. and his fluency in the German language aided in navigating the lengthy process of flying an N-registered aircraft in Europe. Coupled with the selecting the right aircraft, Jeff tirelessly pursued and earned his Legend Cub AL3's Permit to Fly (Einflugerlaubnis von Luftfahrt-Bundesamt) from the national civil aviation authority of Germany. He anticipates his area of operation to be Germany with occasional excursions to/over Belgium, Luxemburg, Netherlands, Switzerland and England.
Following the AL3's arrival in Germany, Jeff wasted no time re-assembling his Legend Cub. Given the region's weather in February, he thankfully carried this out in a heated hangar. "The aircraft was expertly disassembled and containerized for shipping in Sulphur Springs, Texas. I had it reassembled and flight ready in just one weekend," stated Jeff. Engine run-up and a taxi to its home hangar ensured its first flight was just a fair weather day away. Jeff reports a successful first flight, commenting his new Legend Cub "Flies straight and true, just as it had when I flew it last, together with [company owner] Darin Hart at the factory."
Jeff added, "My first solo with N1368F AL3 was actually my second 'first' solo with the registration N1368F. My very first solo flight was in a C-152 under this registration, in 1983 at Concord Municipal Airport in New Hampshire. When it came to my attention that 68F was returned to the FAA registry, I immediately reserved it, patiently waiting for the right plane to assign it to ever since. Seems fitting. From my start on a C-152, to retiring years later as a B747-8 Captain, I've come full circle with this AL3, returning not only to my own GA roots, but to the beginnings of general aviation itself with this J3 Cub inspired, American Legend Cub."
American Legend Aircraft Company continues to be one of the most successful manufacturers of sport and recreational aircraft, and is noted for its exceptional product support. American Legend is renowned for building a true Cub, one that is sensibly modern, competitively priced, and built to last.

VIKING FORMS STRATEGIC ALLIANCE WITH MAHINDRA AEROSPACE TO FURTHER REGIONAL AIR CONNECTIVITY IN INDIA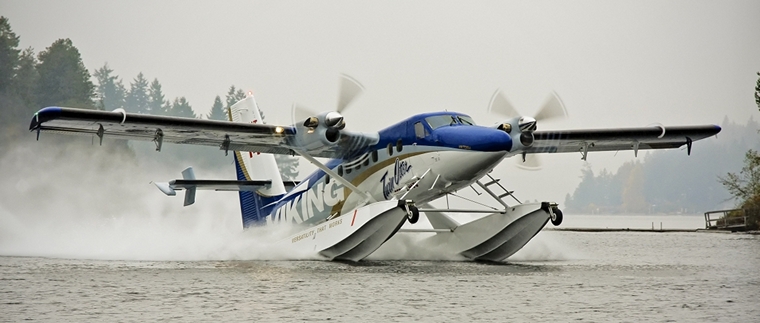 Viking Air Limited of Victoria, British Columbia, Canada, and Mahindra Aerospace Private Limited of Bengaluru, India have signed a Memorandum of Understanding to form a strategic alliance to seize opportunities arising out of India's growing regional air connectivity requirements. Photo Viking Aircraft.

Signing of the MOU is timely given the focus being put on Indo-Canadian relations during Canadian Prime Minister Justin Trudeau's trip to India.
India's diverse market landscape offers numerous options for Viking and Mahindra Aerospace to leverage their unique and complementary resources for a mutually beneficial collaboration to develop regional air transportation solutions.
Under this alliance, Mahindra Aerospace and Viking will support each other's non-competing aircraft business to boost market penetration in identified territories and provide potential customers with multiple options based on specific operational requirements.
Viking produces the Twin Otter Series 400, a 19-passenger, twin-engine utility turboprop aircraft that is world-renowned for its versatility and capability of operating in extreme environments from multiple landing surfaces, including water. Mahindra Aerospace currently produces the Airvan 8, an 8-seat utility piston aircraft, and the Airvan 10, a 10-seat utility turboprop aircraft, and plans to offer ski and float-equipped variants of both aircraft in due course.
The multiple seating and landing gear configurations of the Airvan 8, Airvan 10, and Twin Otter Series 400 offered through Viking and Mahindra Aerospace provides several solutions especially well-suited to India's varied geography, operating conditions, and regional connectivity requirements.
"Viking sees enormous market potential for the Series 400 Twin Otter in India, with a particular emphasis on the seaplane variant as it provides an unmatched transportation solution for servicing India's thousands of kilometers of coastline and river systems," commented David Curtis, Viking President & CEO. "We are confident that our alliance with Mahindra Group, such a well-established and well-regarded company, will provide the necessary traction the Series 400 deserves in India."
CITATION LATITUDE EXTENDS REIGN AS MOST DELIVERED MIDSIZE BUSINESS JET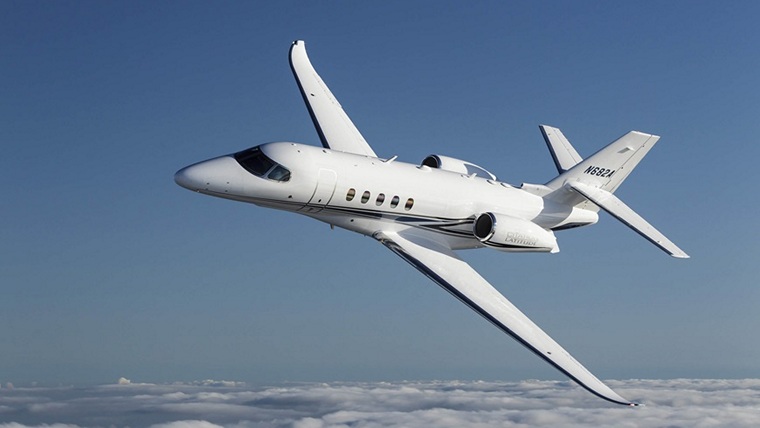 Textron Aviation Inc., a Textron, Inc. (NYSE: TXT) company, announced that, for the second consecutive year, the Cessna Citation Latitude earned the title as the category's most delivered business jet. Photo © Textron.

Citation Latitude 2017 deliveries increased by 30 percent from 2016, to 54 deliveries, further cementing its position as one of the world's best-selling business jets since its entry into service in 2015.
Since its entry into service in 2015, the Citation Latitude has redefined the expectations of a midsize business jet, delivering large-cabin comfort and best-in-class operating costs. Today, the aircraft is certified in 43 countries, and the global fleet of 112 aircraft has surpassed 65,000 flight hours.
Throughout 2017 the Citation Latitude program reached multiple milestones, including increased operational capability with steep approach certification, delivery of the platform's first medevac configuration and delivery of the 100th aircraft.
The Latitude, with a four-passenger range of 2,700 nautical miles (5,000 km) at high-speed cruise, is set apart from the competition by its combination of comfort and efficiency. The aircraft's class-leading take-off field length of 3,580 feet provides operators with greater range out of short fields. Inside, the Latitude offers an unrivalled cabin experience featuring the most open, spacious, bright and refined cabin environment in its category. With a flat floor and six feet of cabin height, innovation abounds with exceptional features designed throughout the aircraft.
Textron Aviation's wireless cabin management system provides productive connectivity and entertainment to each passenger through their personal electronic devices. Improving cabin comfort for passengers and crew alike, the Latitude features a new cabin cooling system and a new pressurization system which provides a 5,950-foot cabin altitude at the aircraft's maximum operating altitude of 45,000 feet. With standard seating configurations, the Latitude can comfortably accommodate up to nine passengers. Extended maintenance intervals provide owners with the lowest direct operating costs in the midsize segment.
SAAB REVEALS FIRST GLOBALEYE AEW&C AIRCRAFT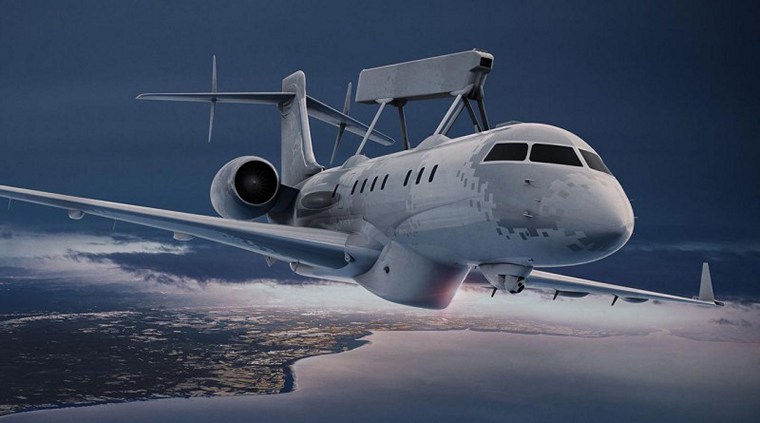 Saab rolled out the first GlobalEye Airborne Early Warning & Control (AEW&C) aircraft to the media at its Linköping site, Sweden. Photo © SAAB.

GlobalEye is an advanced, swing role airborne surveillance system based on a Global 6000 jet aircraft from Bombardier, which has undergone a thorough modification programme to adapt it for its role. The rollout marks a significant milestone on the programme.
Saab is currently producing the GlobalEye AEW&C, combining air, maritime and ground surveillance in one single solution. GlobalEye combines a full suite of sophisticated sensors including the powerful new extended range radar (Erieye ER), with the ultra-long range Global 6000 jet aircraft.
This first aircraft is equipped and being prepared for ground and flight trials to gather aerodynamic data as part of the ongoing development and production programme.
The development and production contract was awarded at the Dubai Air Show November 2015 by the United Arab Emirates with an initial order for two systems. An additional order by the UAE for a third system was announced in 2017. The GlobalEye solution brings extended detection range, endurance and the ability to perform multiple roles with one solution, including tasks such as search & rescue, border surveillance and military operations.

USA, Newark Airport: A passenger on a flight at Newark Airport was arrested after he opened the emergency exit and activated the emergency chute. The passenger told the attendants that he believed he had gotten on the wrong plane, but he failed to show his boarding pass when requested. He then pushed past two attendants toward the rear exit and attempted to open the door. One of the attendants tried to stop him, but he pushed her back into the aisle before he managed to open the door and activate the chute. The man was arrested about 50 feet away from the plane, walking toward the active runway.
USA, Salt Lake City: A Southwest Airlines Boeing 737-700 with 110 people on board was climbing out of Salt Lake City when the crew reported they had engine compressor stalls, there were streaks of flame but not engine fire indication. They levelled off at 10,000 feet, shut the engine down and returned to Salt Lake City for a safe landing about 25 minutes after departure.
Germany, Bremen: The crew of an Airbus Industry A300-608ST Beluga performed an emergency landing after smoke developed in the cockpit. The aircraft was en-route from Chester Airport, U.K. to Hamburg-Finkenwerder, Germany. It was descending through FL200 to the north of Bremen, when the flight crew declared an emergency. A safe landing was carried out about 15 minutes later. An inspection revealed there had been a 'cable fire' on the flight deck, which had already extinguished. The aircraft suffered minor damage.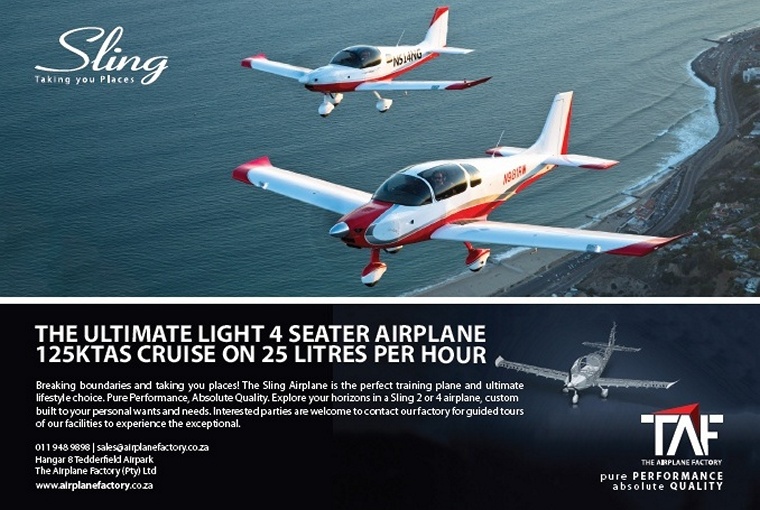 10 MARCH 1918

The birth of Günther Rall, German ace fighter pilot.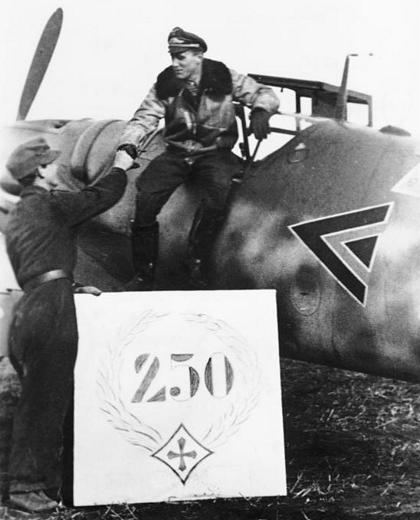 Rall is the third most successful fighter ace in history. He achieved a total of 275 victories: 272 on the Eastern Front, of which 241 were against Soviet fighters. He flew a total of 621 combat missions, was shot down 8 times and was wounded 3 times. He scored his victories in the Messerschmitt Bf 109 'Black 13.
After the war and whilst in a prisoner of war camp, Rall was approached by the Americans who were recruiting Luftwaffe pilots who had experience with the Messerschmitt Me 262 fighter. He was transferred to Bovingdon near Hemel Hempstead.
Rall re-joined the newly established West German military in 1956, after meeting a wartime friend and Luftwaffe pilot who encouraged him to return to flying. He joined the new German Air Force. One of his tasks was to oversee modifications to the F-104 fighter to comply with the requirement of the Bundeswehr, leading to the F-104G version. He insisted on the replacement of the ejection seat due to safety concerns. From 1 January 1971 to 31 March 1974, he held the position of Inspector of the Air Force and from 1 April 1974 to 13 October 1975, he was a military attaché with NATO.
His enforced retirement in 1975 was as a result of a controversial three-week visit to South Africa, where he hosted meetings with South African politicians, of which his Air Force superiors claimed to be unaware. The "private" nature of this visit was later publicised by German weekly magazine Stern. South Africa, despite its policy of apartheid, was seen as strategically important to NATO and, although the visit was thought to be officially sanctioned, the political embarrassment following the concerted press campaign meant Defence Minister Georg Leber was forced to retire Rall in October 1975. By the end of his career, he attained the rank of Generalleutnant.
Rall died at his home in Bad Reichenhall on 4 October 2009, aged 91, after suffering a heart attack two days earlier.