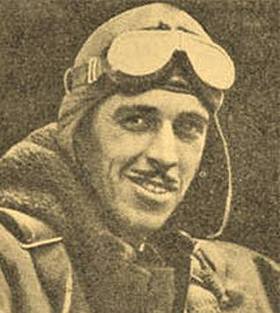 Born on 4 February 1904 Benjamin "Benny" Odell Howard's interest in flying was sparked when at age seventeen when he saw a band of travelling pilots performing during a flying circus event.
By eighteen he had saved up enough cash to buy an OX-5 powered Standard biplane.
Aviation was still in its infancy and learning to fly was often a self-taught exercise. Like so many others before him Howard thought he was up to it.
The Standard was a safe plane and he was progressing fine when, during one unfortunate flight, he was unable to recover from a spin.
The inevitable crash left him with a broken leg that took a long time to set whilst the Standard was damaged beyond repair.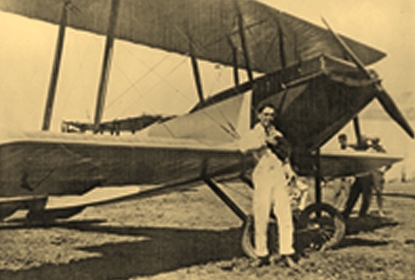 Howard was nineteen when he started work at the Curtiss Aircraft Factory where, what he learned, laid the foundation for his future in the aviation industry. It was the time of prohibition in the USA. The sale of alcohol was strictly forbidden, sparking the growth of a whole new industry; bootlegging, the illegal distribution of the liquor.
Howard was approached by a bootlegger who requested him to build a plane for the use of rum-running which he did, using spare parts he had collected. His client was impressed, calling it a 'darn good airplane'. The name stuck and the first in a series of Howard DGA aircraft was born. Howard on occasion flew the DGA-1 on behalf of his client.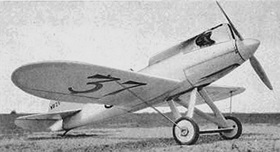 Like all young men Howard's thoughts turned to racing and he and Gordon Israel designed 'Pete,'a wire braced low wing racing monoplane in which Howard won five races. Air racing then was a fiercely competitive sport. Aircraft evolved quickly and Pete was soon not competitive anymore. However, the combination of Benny's gift to make things go fast and Gordon's practical skills allowed them to keep up with the competition. Pete was followed by two larger wire braced monoplanes "Ike" and "Mike." Their 6th design (DGA-6) called Mr. Mulligan, a contemporary of the Beech Staggerwing, was four-seat cross-country racer and like "Pete", "Mike" and "Ike" a worthy competitor and winner of races.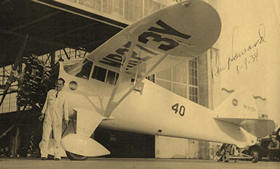 Mr. Mulligan's successes and wins in the 1935 Bendix and Thompson trophies led to the formation of the Howard Aircraft Company that was incorporated in 1937 as the Howard Aircraft Corporation with premises on the south side of Chicago Municipal Airport .
Mr. Mulligan unfortunately was lost due to propeller failure during the 1936 New York - Los Angeles Bendix Transcontinental Race. Benny, who lost a leg in the crash and his wife Maxine fortunately survived.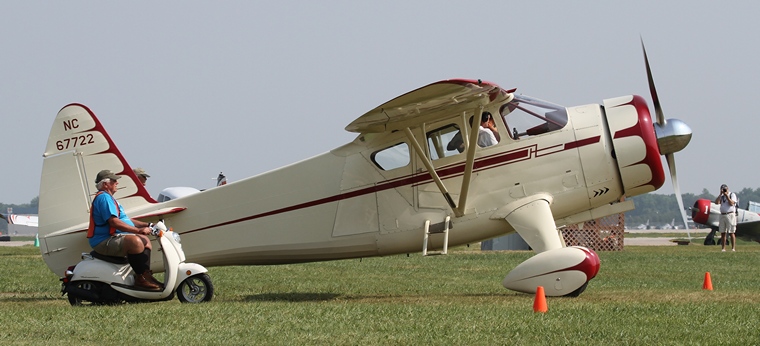 Production of the Howard Aircraft Corporation up to 1939 totalled about 30 aircraft. One of the aircraft produce during that period was the DGA-11 powered by a nine-cylinder 450 horsepower (340 kW) Pratt & Whitney R-985 Wasp Junior radial engine was a favourite of the high society and Hollywood circles. Costing about $16,500 in 1938, a king's ransom at the time, it was the fastest civil four seat aircraft in the late 30 able to reach a top speed of 200 mph (320 Kph).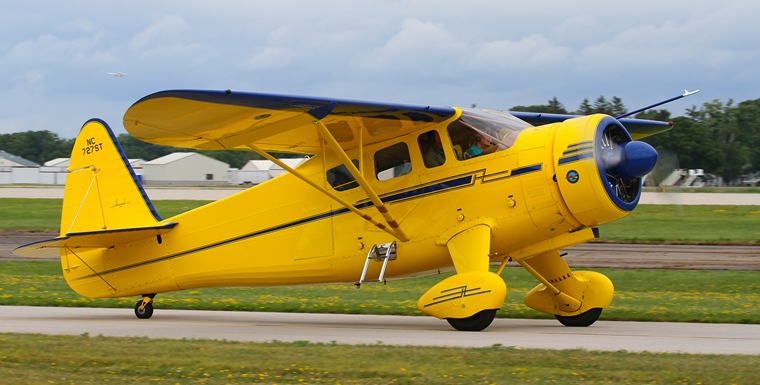 In 1937 Benny Howard left the company that he had founded to join Douglas Aircraft Company as a test pilot. Douglas had received an order from United Airlines for a number of DC-3' but had specified Pratt & Whitney Twin Wasp engines instead of Wright Cyclones and Howard was tasked to oversee the installation of the new engines. His career at Douglas continued for many years, including piloting the initial tests of the DC-4E, A-26 Invader, DC-6 and Fairchild C-82 Packet aircraft as well as numerous other civilian aircraft.
Europe was again at war and the USA was arming. The US Navy placed an order for 525 modified DGA-15s for use as the GH-2 Nightingale air ambulance, the GH-1 and GH-3 utility transport duties. The corporation closed its civilian production line; it was never to open again. Instead the corporation concentrated on supplying the military with its most recent development the NH-1 instrument trainer as well as the two-seat open-cockpit DGA-18 trainer. It also produced a license-built version of the Fairchild PT-23.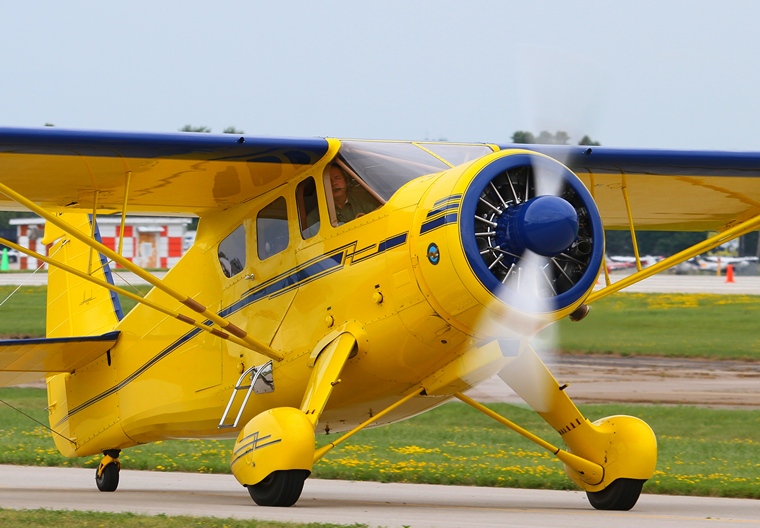 After the war stockholders elected not to produce civilian aircraft after the war and sold the aviation assets. Fortunately many of the U.S. Navy Howard-built aircraft were sold to civil pilot owners and a number were still airworthy in 2016.
Benny Howard was elected an Honorary Fellow of the Society of Experimental Test Pilots. He passed away on 4 December 1970.