On Saturday 14 April I drove to Klipriver Airfield which is situated 26 kilometres South of Alberton and 44 km from Bedfordview to report on the first of what is hopefully going to be a series of pylon time trials organised by Donavan O'Grady exclusively for weight shift microlights.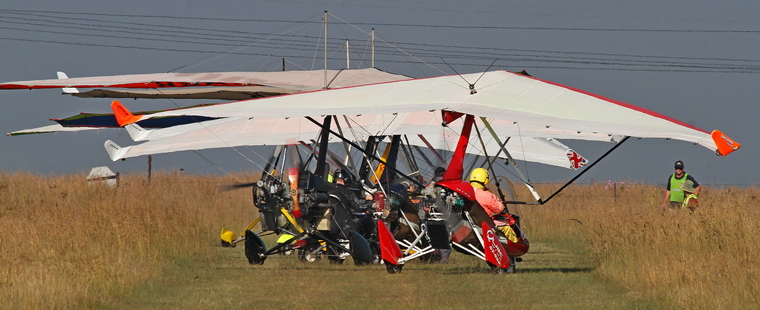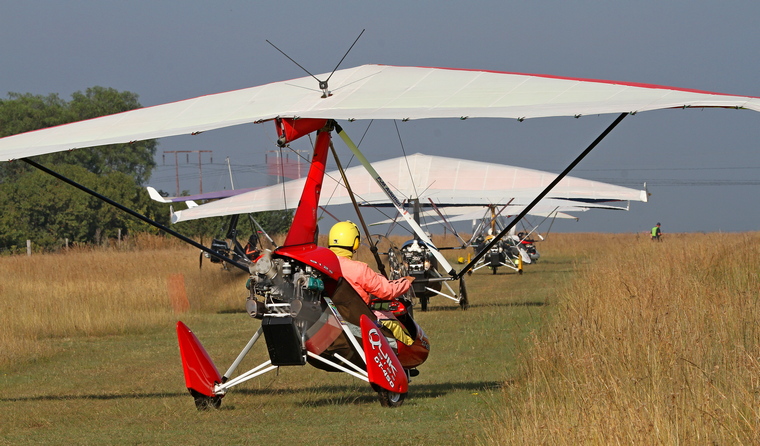 What a delightful little field it is. There are two runways on the airfield; Runway 02L/20R is a 850m grass runway with no obstacles and Runway 07L/25R a 420m with power lines on approach 07. The field houses approximately 17 aircraft, mostly weight shifts as well as a number of conventional fixed wing aircraft. Privately owned the field is maintained by the tenants and it was during my visit in pristine condition. Although there is not an officially constituted club it has a clubhouse for use by tenants and guests.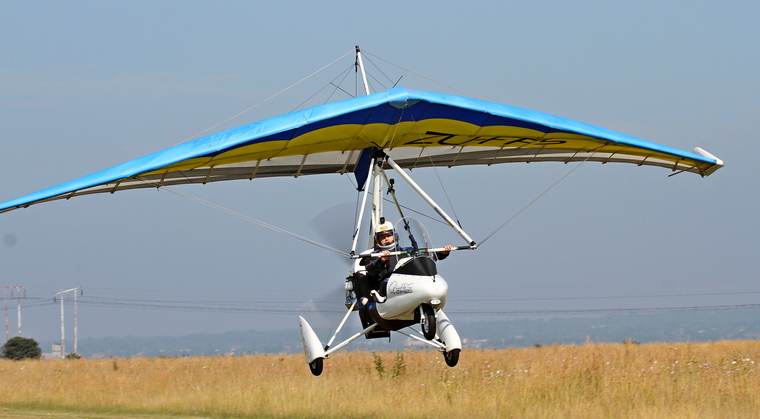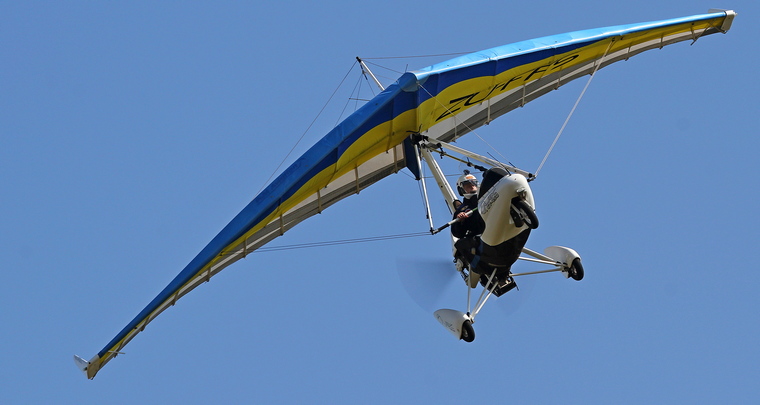 Willem van Bosch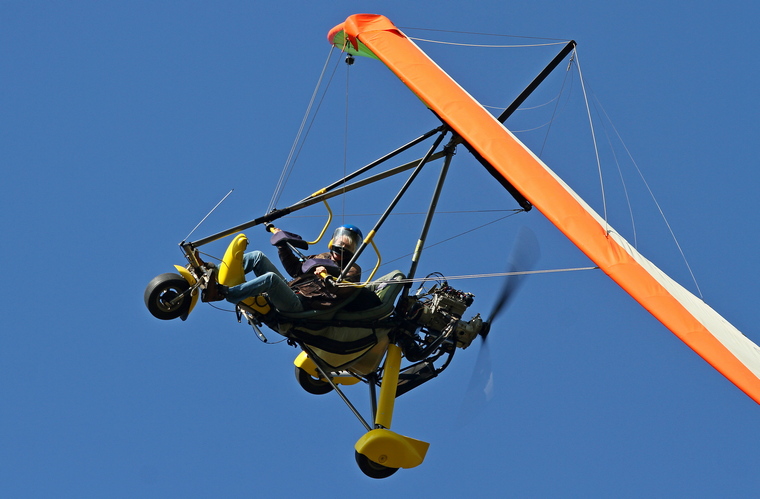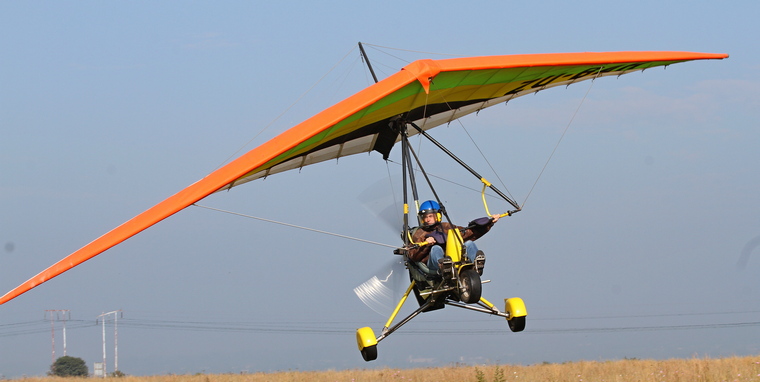 Neil de Lange


Nine trike pilots arrived, four Quick GT450s from Rietfontein Microflyers and the others were either locals or were from airfields in Gauteng.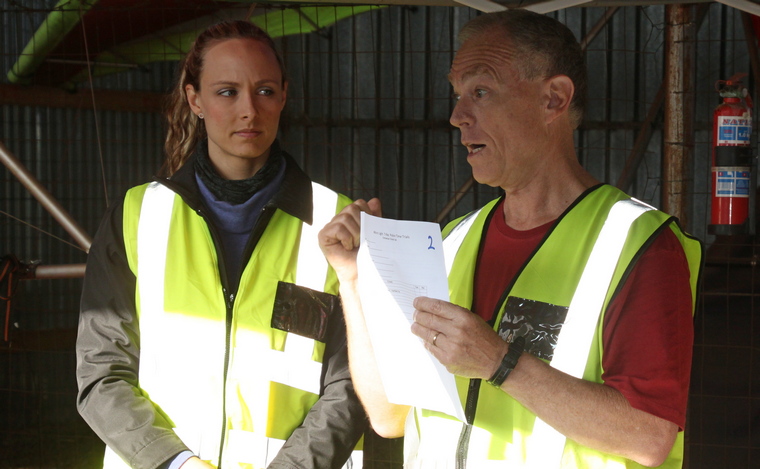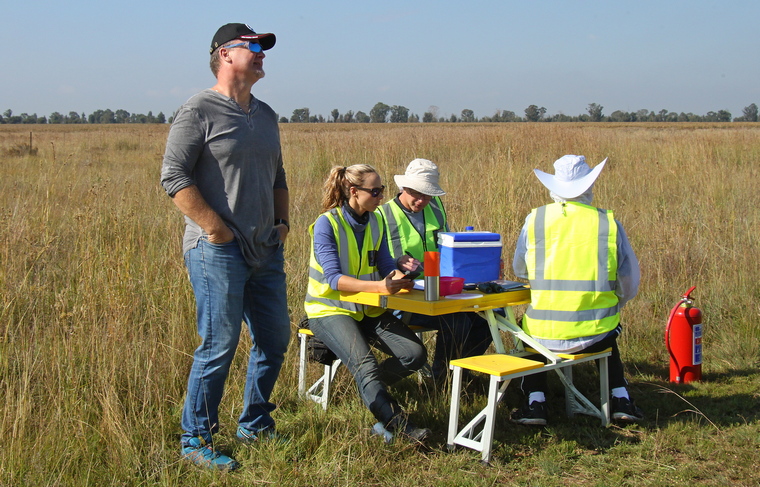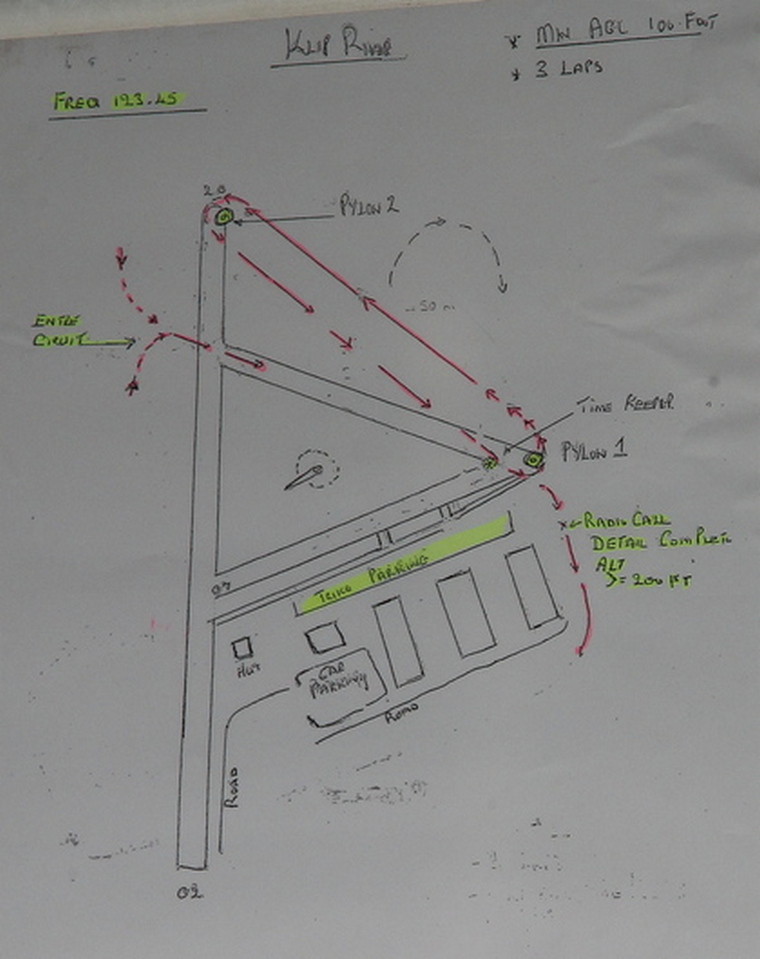 The course layout.


The pilots briefing was held at exactly 08h00 when organizer Donovan O'Grady assisted by the chief timekeeper Shannon Bird explained the course layout and safety procedures. Approved by RAASA each competitor had to sign a declaration that amongst other conditions included a statement that he or she is aware of the rules and regulations, conditions and format of the event and that he or she agrees to abide by all rules, regulations, conditions and format as laid down. Entrants had to further declare that they are fully aware of the risks, dangers and perils attendant to participation in the event.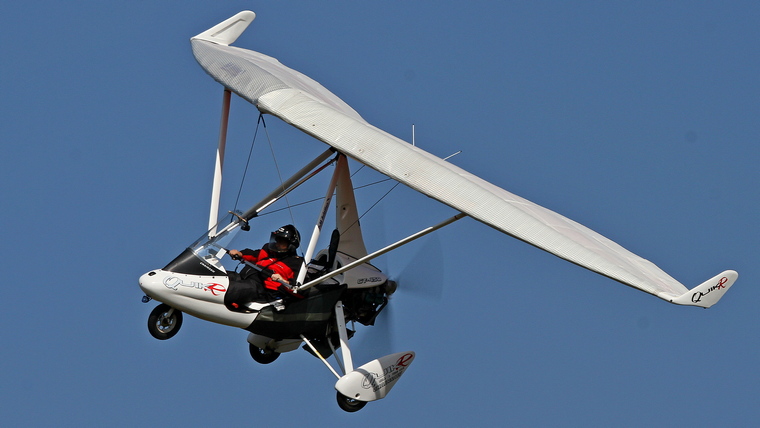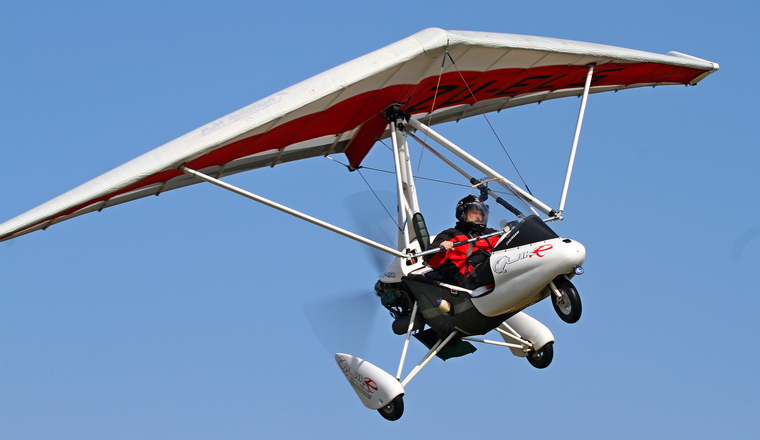 Vincent Anderes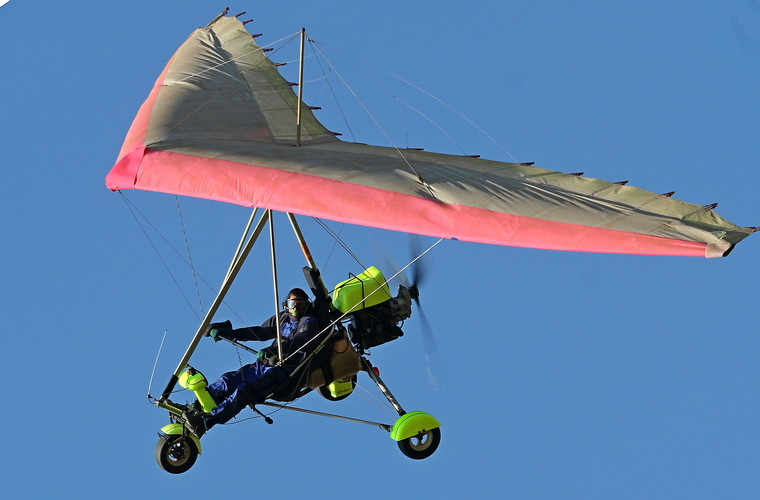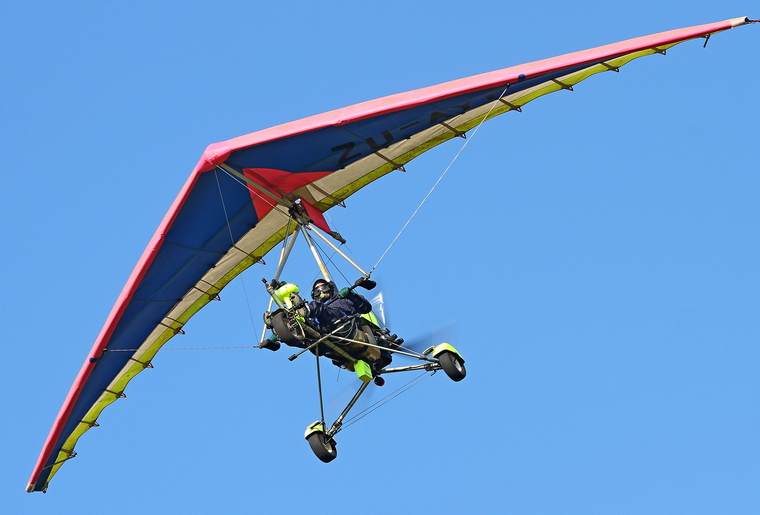 Neville de Villiers

Each competitor flew three circuits in each of the two heats around the approximately 1 kilometre long circuit. Each leg consisted of two turn points, demarcated by 3 metre high banners spaced about 500 metres apart. Some of the banking around the turn points was to say the least, truly spectacular.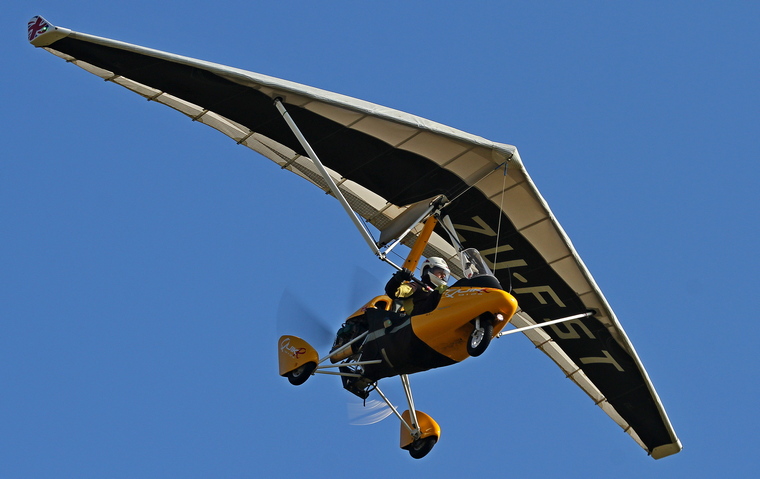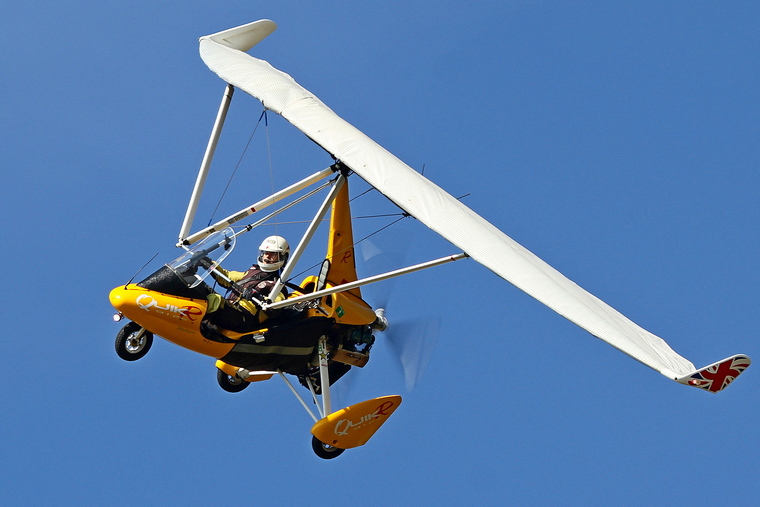 Grant Raubenheimer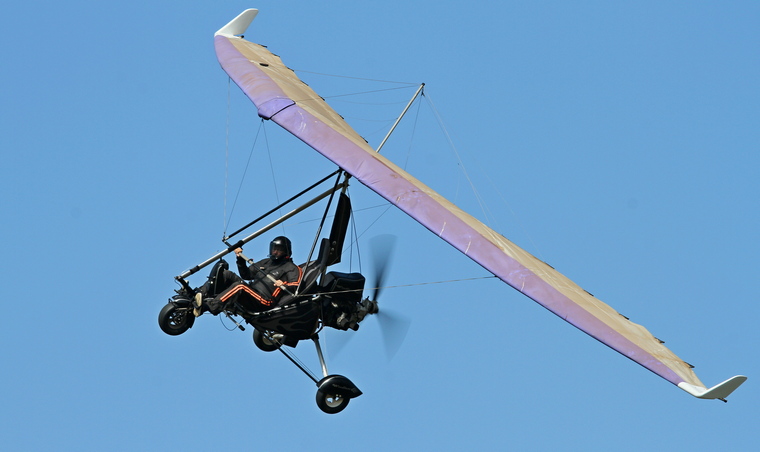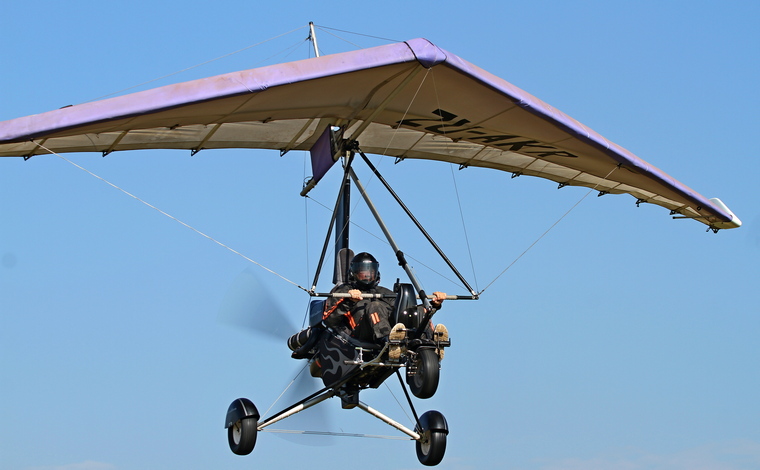 Hugo Winterbach


The fastest time around the course for Rotax 912 powered aircraft was Grant Raubenheimer whilst Derick Bird took the honours in the 503 class with RAASA's Neil de Lange the fastest in the 582 class.


In the back row, pilots, marshals and ER24 Paramedics. The winners of the respective classes in the front row are from left to right Derick Bird, Neil de Lange and Grant Raubenheimer.


All present were treated to free cups of steaming coffee and delicious hotdogs. The Hotdog, in the words of one competitor, is the noblest of all dogs because it feeds the hand that bites it.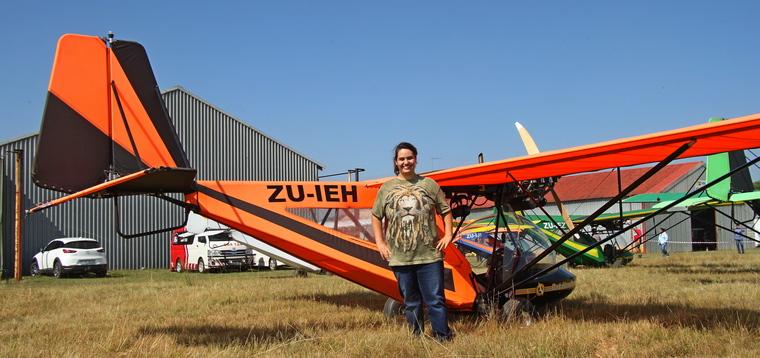 A number of visitors, including five Bat Hawks/Bantams, arrived to enjoy the hospitality and marvel at the skills of the competitors. Amongst them was Wanita Bailey a young lady who is currently doing her LSA license. Wanita, who became interested in flying when attending an airshow, initially did two intro flights, one in a Cessna 172 and a motor glider. However, she was hooked when she did an intro on the Bat Hawk. She currently has 1.5 hours and flew from Silver Creek with her instructor first to Tedderfield and then to Klipriver. Wanita hopes to become a bush pilot.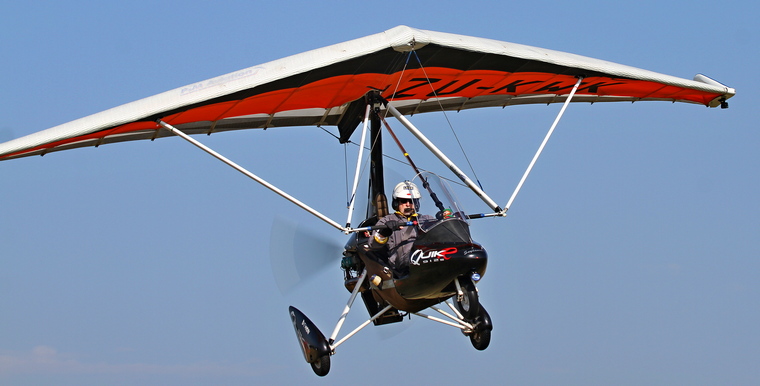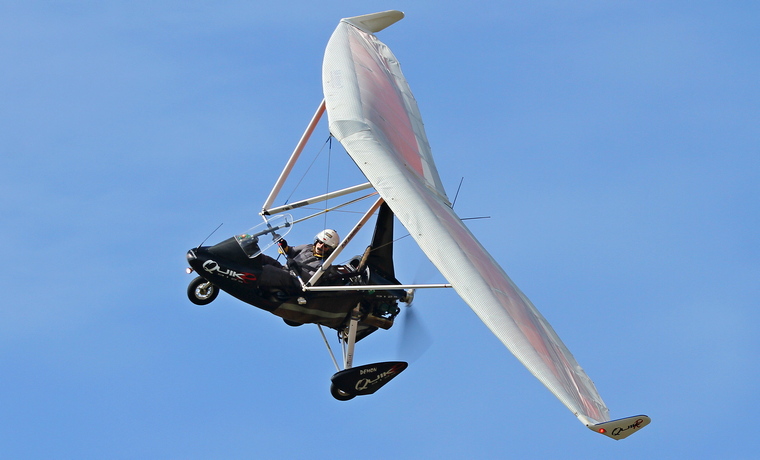 Barry Cullinan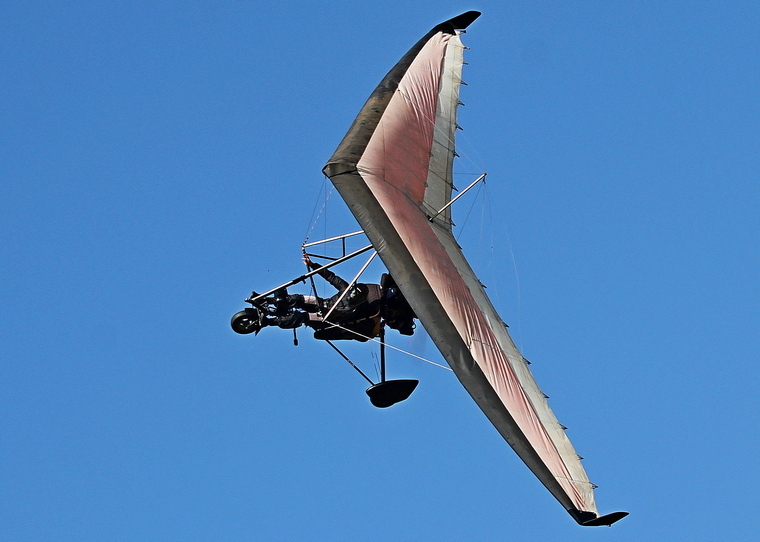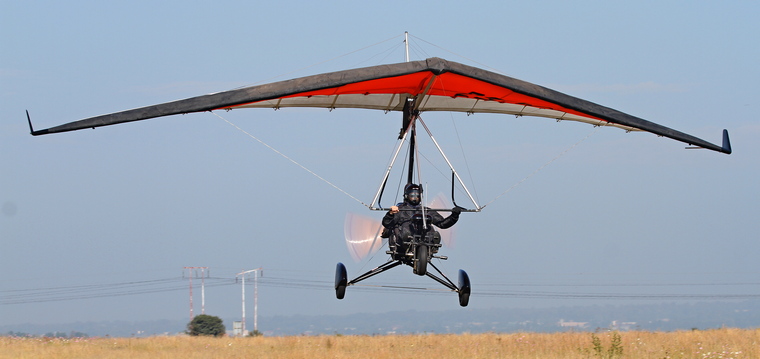 Derick Bird

Extremely well organised and well run with no incidents except for the disqualification of one competitor who because of fuel problems could not start his second heat, plans are afoot to have regular time trials at the field.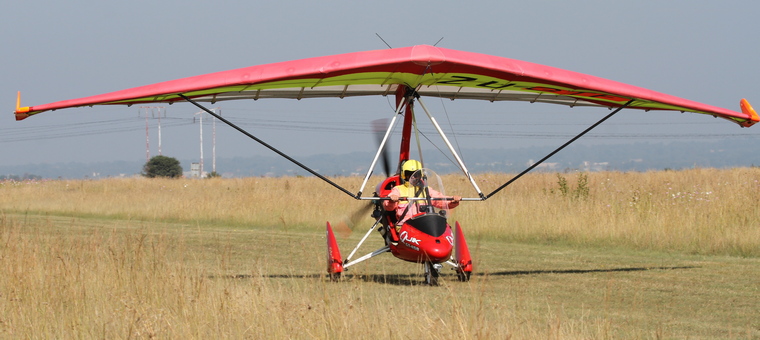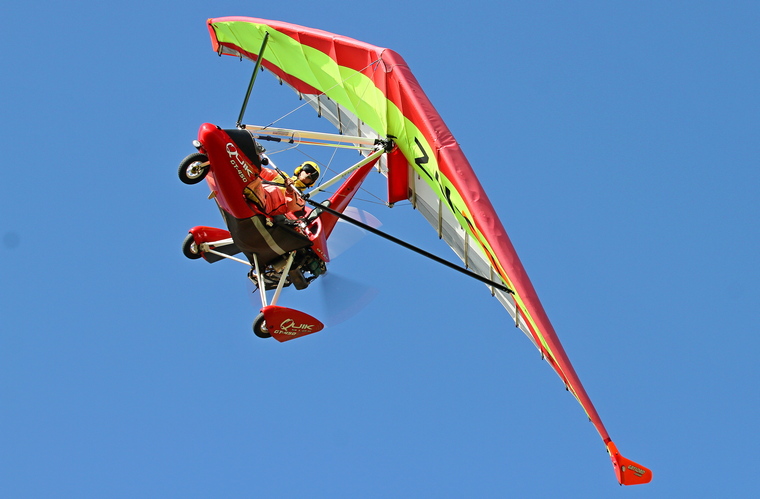 Martin Burt

The sponsors, without whose generosity no event can take place, were Shaun Stevens who sponsored ER24, medals were donated to the participants and winners by the KlipRiver Microlight School and Donavan O'Grady. Food and refreshments was sponsored by Kliprevier airfield. T-shirts to the marshals and helpers were donated by Pilot's Post whilst Skyware donated the prize for the slowest time.