THIS WEEK IN MIDWEEK UPDATE

Plan Your Weekend……..Forthcoming Events…….Aviation News

Worldwide Incidents and Accidents……This Week in Aviation History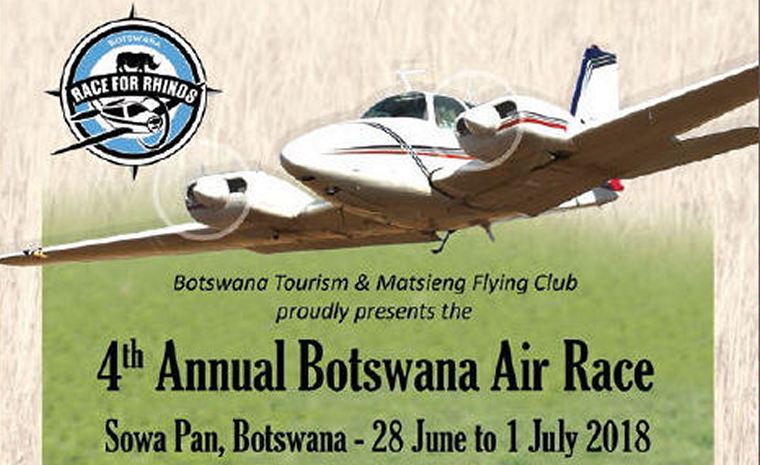 Race4Rhinos entries are now open. Guys and gals you don't want to miss this incredible event taking place at Sua Pan Botswana from 28 June to 1 July 2018. Only R6875 per team for entry plus accommodation and all meals. Fuel is free after arrival!!! Visit
www.airrace.co.bw
to enter now. Don't leave it to the last minute. This year is a world record attempt to have the most aircraft enter into an air race.
21 & 22: SAC KNZ regionals - Ladysmith airfield. Contact Annie Boon E-mail:
chunge@mweb.co.za
21: The Coves annual fly in. The Coves Estate, Hartbeespoort Dam. Contact Jan Hanekom 083 279 6572
3rd Saturday of every month. Microland. Bring and braai. Fires and bykos provided. Fires start from 09h30. Contact person: Nick Swardt 082 441 8011 or Alan Hussey 072 82 2341


28 - 28: Uitenhage Festival and Fly in. Contact Lourens Kruger
lmk@telkomsa.net
082 320 2615
27 April to 1 May: South African Canopy Piloting National Championship 2018 will be hosted by the CP Committee at Pretoria Skydiving Club in Gauteng from.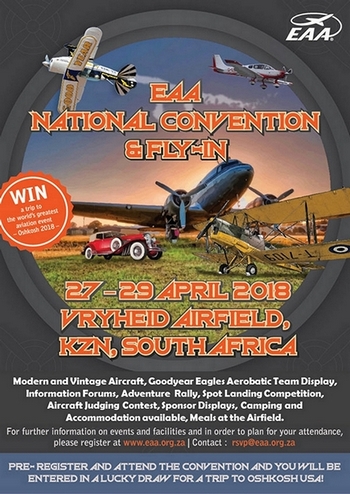 27 April - 1 May 2018 NAC Fly Away; the 10th Fly Away to be staged by NAC
Contact Deneys Potgieter
deneys.potgieter@nac.co.za
or Mobile 082 891 4354
27-29: EAA Convention, Vryheid Airfield. Besides a great expected turnout of aircraft, a fantastic venue and a superb function being organised by the Vryheid Wings Club, you can also win a trip to the world's greatest aviation event - Oshkosh AirVenture! Would you like to fly to Vryheid on a Douglas DC-3? The price is R1 250 per seat, it will depart from Rand Airport on Friday morning and return to Rand Sunday morning. By making sure you are an EAA (South Africa) member, pre-registering and attending the event, you will stand in line to win this exciting prize! The draw will take place at Vryheid at the awards dinner on the airfield. Contact Marie Reddy E-mail:
marie.reddyy@gmail.com
28: EAA Convention Adventure Rally. Contact Rob Jonkers e-mail:
rob@aerosud.co.za
cell: 082 804 7032

1: Military Festival. Voortrekker Monument Pretoria.
2: EAA Chapter 322 meeting. Dicky Fritz Moth Hall Edenvale. Contact:
editor@afskies.co.za
05: SAAF Museum Air Show AFB. Contact Officer Commanding - Museum
oc@saafmuseum.org.za
012 351 2290
12:Eagle Flight Academy Fly in Hartswater, Nothern Cape. Contact DJ Lubbe 0825576429 or
email info@eagleflight.co.za
11 to 13: Battlefields Country Lodge Annual fly-in. Website:
www.battlefieldslodge.co.za
Contact Dave O'Halloran Tel 079 496 5286 E-mail:
gm@battlefieldslodge.co.za
12 : Lowveld Kishuga Airshow Willemien Hodgkinson
willemien.hodgkinson@kishuga.com
079 499 5733 or
monica.fourie@kishugu.com
Cell: 083 619 3597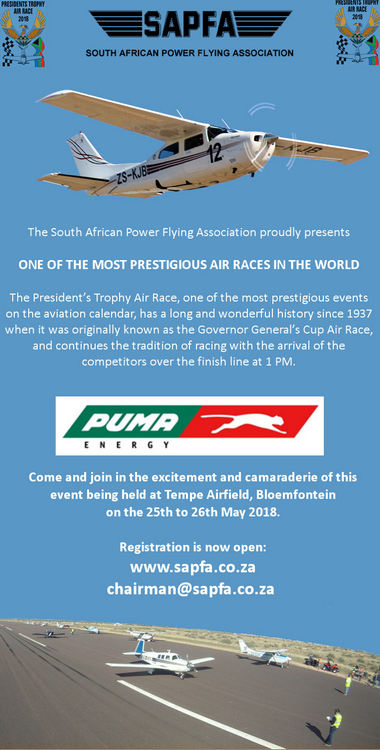 15 to 18: NAMPO Agricultural Trade Show near Bothaville, Free State. Contact Wim Venter Tel: 086 004 7246 E-mail:
Wim@grainsa.co.za
16 to 18: Drone Con 2018 Vodaworld Centre in Midrand. Contact Gisela Kirsten e-mail:
gisela@dronecon.co.za
19: Panorama Breakfast Fly in. Contact Alan 083 702 3680 or David 082 375 5614.
19: Swellengrebel Flying Club 60th birthday fly-in. Contact Pieter Venter E-mail:
pventer@vgv.co.za
19 & 20: SAC Free State Regionals Tempe airport Bloemfontein. Contact Annie Boon E-mail:
chunge@mweb.co.za
3rd Saturday of every month. Microland. Bring and braai. Fires and bykos provided. Fires start from 09h30. Contact person: Nick Swardt 082 441 8011 or Alan Hussey 072 82 2341
24 - 26: SAPFA President's Air Race Tempe, Bloemfontein. Rob Jonkers
chairman@sapfa.co.za
082 855 9435. Website:
www.sapfa.org.za
E-mail: Race@sapfa.org.za. Race director Robin Spencer-Scarr: E-mail:
robin@stylegroup.com.au
.
26: Matsieng Airshow. Contact Riaan van Vuuren E-mail:
riaan@gir.co
.bw Tel: +26 771 66 1201

2: SAAF Museum AFB Zwartkop open practise day. Officer Commanding - Museum
oc@saafmuseum.org.za
012 351 2290
2: Kroon Fly in. Rosslyn Micro Flyers. Breakfast R50.00. Contact Dawie 082 596 2355 or Marius 083 419 6613.
6: EAA Chapter 322 meeting. Dicky Fritz Moth Hall Edenvale. Contact:
editor@afskies.co.za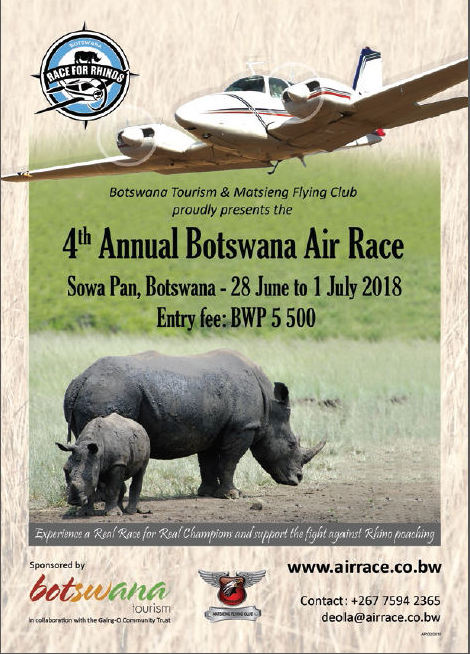 9: Champ Newcastle Airshow.
johan@champ.co.za
082 923 0078
9: Bethlehem Fun Rally - Bethlehem Airfield. Contact Rob Jonkers e-mail:
rob@aerosud.co.za
Cell:082 804 7032
23: Reefsteamers NPC- Krugersdorp Flying Club - Vintage and Veteran Car Club 23 June 2018 event .. RS Train -vintage planes, cars and bikes. Contact Ian Morison
imorison@worldonline.co.za
3rd Saturday of every month. Microland. Bring and braai. Fires and bykos provided. Fires start from 09h30. Contact person: Nick Swardt 082 441 8011 or Alan Hussey 072 82 2341
24-28: South African Hot Air Balloon Championships 2018, Skeerpoort North West Province. Contact Richard Bovell
richard@bovellross.com
28 June- 1 July: Race for Rhinos - Kuba Island - Botswana. Contact Chris Briers e-mail:
chris@airteam.co.za
cell: 082 568 7988



The Aviation Radio Show; get all your questions answered in one place. To listen to a recording of the live broadcast click on the link:
www.debela.co.za/aviation-radio-show







AVIAT AIRCRAFT UNVEILS MORE THAN A DOZEN NEW ENHANCEMENTS TO THE LEGENDARY HUSKY AT SUN 'N FUN


Quality, safety, capability and now, even more reasons why the Aviat Husky leads the pack. Photo © Aviat Aircraft.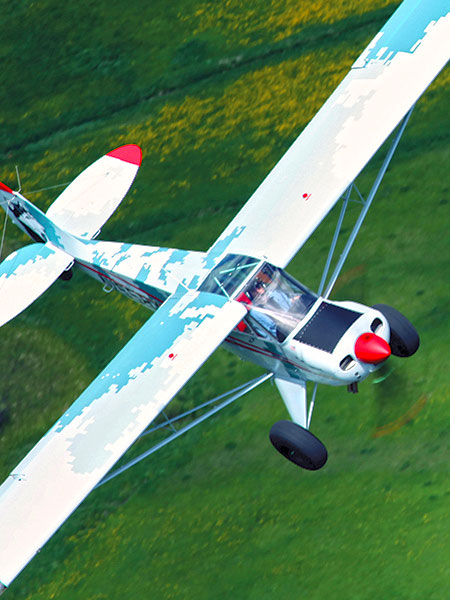 The Aviat Husky has learned some impressive new tricks. The rugged and reliable Husky is flying off of the 2018 production line with more than a dozen upgrade options. Aviat Aircraft unveils these enhancements including an entirely new trim system, factory extended landing gear, a removable rear seat, an enhanced VFR and IFR panel featuring the latest from Garmin plus creature comforts such as heated seat options at the Aviat display at Sun 'n Fun in Lakeland, Fla., April 10-15.
The new trim system, which replaces the previous bungee system, features an elevator trim tab that reduces trim workload and system pressures. This system increases control stick feedback and provides a more pleasing flight experience.
Get ready for even smoother landings and incredible take-off performance with the factory extended landing gear option. It makes the aircraft more stable for landing on terrain or slopes and adds propeller clearance by extending the gear four inches, moving the tires forward two inches and making the gear 12 inches wider.
Just pull a few quick-release pins and the rear seat and rear stick of the Husky can be removed. Add the stick cover and the aft cabin is transformed into more than 35 cubic feet of cargo space. Another great new feature is the adjustable front seat which now slides forward and aft, locking in greater comfort for pilots of any height, plus making easier ingress and egress for pilots, passengers and cargo.
For those cold days and chilly altitudes, new heated seat options for pilot and passenger make flying a joy even on those long trips. A new tufted diamond-stitch pattern and tufted chevron pattern upholstery in multiple colours adds style to the interior while new ANR headset control box holsters make for a cleaner and clutter-free environment.
While flying a Husky is a thing of beauty promising many scenic adventures, the new cockpit further enhances the view. In addition to the Standard VFR panel, the Husky now offers an Enhanced VFR and IFR panel featuring the 10.6" Garmin G500 TXi touchscreen display. With a crisp display, integrated engine analytics and a GTN 750 Nav/Comm/GPS, this is the most capable, attractive and intuitive flight deck ever found in a Husky. There's even a new glove box and device storage cubby.
The Enhanced IFR panel also offers the SAM digital standby altimeter and attitude, making the Husky the most mission capable recreational machine in the world. It is also autopilot ready, with the Genesys Aerosystems S-TEC 3100 Digital Flight Control System. The S-TEC 3100 is a fully featured, attitude-based autopilot with workload-reducing and safety-enhancing capabilities that were previously unavailable on aftermarket autopilots.
Aviat Aircraft encourages and appreciates personal style. Each Husky can be customized with sound systems, floats, skis and now metallic paint. For the first time, Husky owners can enjoy this special paint treatment that adds stunning depth and aesthetic appeal to set the airplane apart.

THE GYROCOPTER FROM ROTORVOX


Rotorvox brings together more than five years of development and flight testing with our gyrocopter. Created from scratch with innovative methods of development and manufacturing of the automotive motor sport, it not only sets standards in aerodynamics, materials and comfort.

Professional press and prospective buyers already got enthusiastic about our pre-series model because of its excellent design, the exquisite implementation and the outstanding flight characteristics. This reinforces and motivates us to aim for the very best further on. At the heart of this, we focus on higher comfort, e. g. with a control stick particularly low in vibrations. For that, we give our product the final touch to create an unparalleled flight experience for you.
With our gyrocopters we want to combine the simplicity of flying with a first-class product. Even at first sight, our gyrocopter shows with its size and design not to be standard - as well as our clients. Therefore, our concept consists of different components for creating an extraordinary aircraft - just for you.
The generous dimensions allow for a spacious cockpit, easily accommodating two passengers seated next to each other. Window panes with 3,6m2, a freestanding cockpit and ergonomic tests allow for an impressive panoramic view. An extremely sturdy and lightweight cabin, manufactured from carbon fiber, provides passengers with safety standards comparable to those of a F1 race car.
We put great value on the usage of select materials and a great workmanship. Our gyrocopter combines a modern design language with a high user-friendliness. The excellent aerodynamics and the high inherent stability during flight of the Rotorvox ensure high comfort and a relaxed trip.
BYE AEROSPACE ANNOUNCES FIRST FLIGHT OF SUN FLYER 2
by Rebecca Berger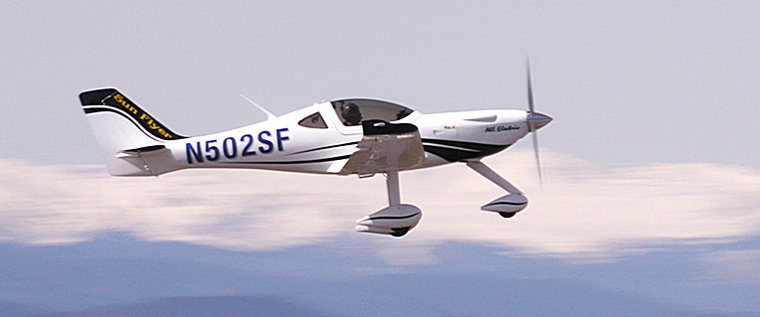 The prototype aircraft flight test program, which began in late March, is being conducted at Centennial Airport (KAPA), south of Denver, Colorado, and are now progressing to increased speed, altitude and endurance capabilities. Photo © Sun Flyer.

George Bye, Founder and CEO of Bye Aerospace, thanked and congratulated the Bye Aerospace team for the successful transition to the next test phase. "We are excited about the future and the potential the Sun Flyer family of aircraft has to revolutionize general aviation, providing improved affordability and accessibility," Bye said. "Lower operating costs are key to solving the student pilot drop-out rate, which is curtailing the successful attainment of badly needed airline pilots. The Sun Flyer 2's $3 hourly operating costs are 10 times lower than traditional piston-engine flight trainers, with no carbon emissions and significantly reduced noise."
EP Systems provided the energy storage system for the Sun Flyer 2 prototype aircraft being flight tested, including battery modules (packs), battery management unit and power distribution unit. The battery cells are LG Chem "MJ1" lithium-ion battery cells with a 260 Wh/kg energy density. Bye Aerospace will soon announce who its electric motor partner will be for the family of FAA-certified Sun Flyer aircraft.
Charlie Johnson, Bye Aerospace President, said he was extremely pleased to launch the test flight phase for the Sun Flyer 2 program. "We had a fantastic first flight," he said.
The Sun Flyer family of aircraft, including the Sun Flyer 2 and the 4-seat "Sun Flyer 4," will be the first FAA-certified, U.S.-sponsored, practical, all-electric airplanes to serve the flight training and general aviation markets.

ALITALIA RETURNS TO SOUTH AFRICA
Mark Mansfield reports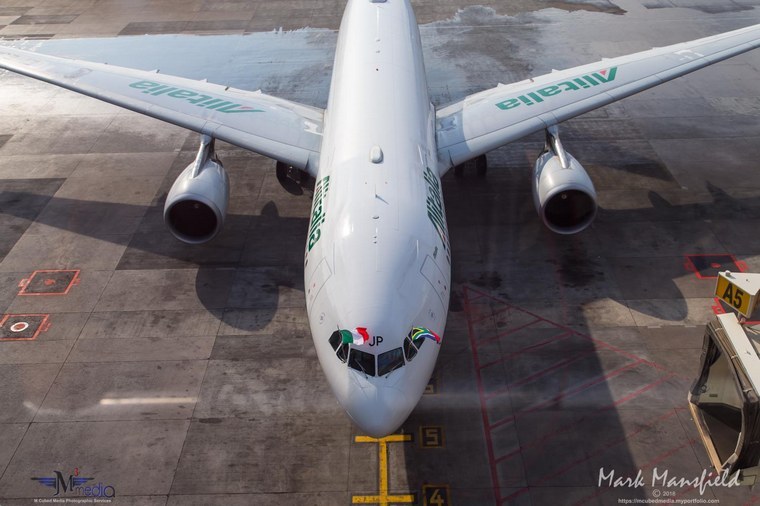 Alitalia returned to South Africa after a 16-year absence when an Airbus A330 touched down at O.R. Tambo International airport recently. Photo © Mark Mansfield.

"We are delighted to be back in South Africa and especially O.R. Tambo International Airport which means remains the busiest airport in Africa and a gateway to the region." Said Fabio Maria Lazzerini, Chief Commercial Officer of Alitalia.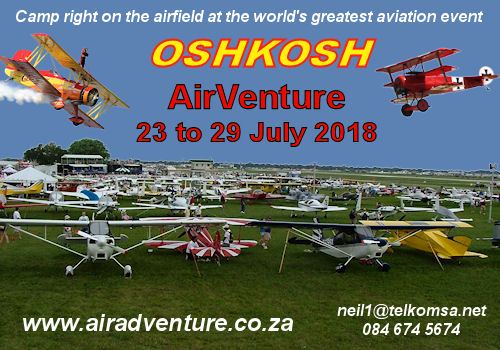 "This was always an important market for us and we are pleased that the process of restructuring and realignment of Alitalia has now permitted us to return", continued Lazzerini.
Lazzerirni concluded that the A330 that will be operating on the route is modern, efficient and offers passengers excellent choice in terms of classes of travel. "We believe that this direct flight to Rome will enhance opportunities for business and travel between South Africa and southern Europe," he said.
Bongiwe Pityi, General Manager of O. R. Tambo International airport, said the Italian airline will make an important contribution to the economy of the region. "The timing of Alitalia's return to South Africa is apt considering the plans the City of Ekurhuleni has for the development of an aerotropolis through which the Gauteng City Region hopes to attract strategic investments in key economic sectors including aviation, aerospace, advanced manufacturing and logistics." Said Pityi.
"The engine of an aerotropolis is the airport and its air routes which offers businesses speed and connectivity. Alitalia with its connectivity to 94 international destinations, including 26 Italian and 68 international destinations, with over 4000 weekly flights and 143 routes will contribute immensely to the realisation of the aerotropolis and will enhance the attractiveness of Johannesburg and all of Gauteng as a destination," said Pityi.
Alitalia was ranked the most punctual airline in the world in January 2018 with 91,89 per cent of flights landing on schedule.
The airline will operate on the Rome-to-Johannesburg route four times a week with passengers on the 250-seater Airbus A330 having the choice of three travel classes; Magnifica Business Class, Premium Economy, and Economy.
ULAN-UDE AVIATION PLANT HOSTS A DELEGATION FROM ZIMBABWE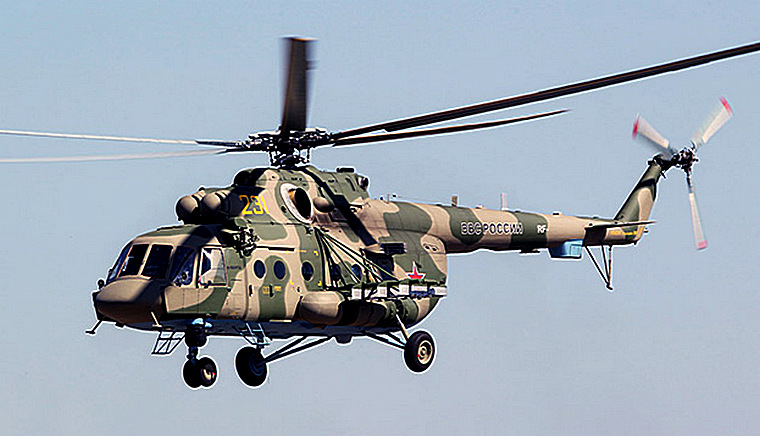 High-level delegation from the Republic of Zimbabwe made a working visit to Ulan-Ude Aviation Plant of Russian Helicopters Holding Company (part of Rostec). The main purpose of the visit was examination of Mi-171E helicopters in VVIP configuration intended for transportation of top state officials and also familiarization with the terms of helicopter delivery and after-sales support. Photo © Russian Helicopters.


Representatives of the Republic had a look at the U-UAP technological and manufacturing capabilities and rotorcraft under production. A familiarization flight in a VVIP helicopter was organized for the delegation members. Tentative terms of delivery of the Plant's products were discussed at the meeting with the U-UAP management.
"Keen interest of foreign experts to the Russian-made helicopters is dictated by their excellent flight performance ensuring substantial advantages when accomplishing a number of missions. This becomes especially obvious during operations in hard-to-reach areas in the absence of aerodromes and support equipment. Delegation from Zimbabwe expressed satisfaction in the results of the visit to U-UAP, the representatives noted a high level of the Plant's manufacturing potential and the quality of its products," Leonid Belykh, Managing Director of UUAP, said.
Russian-made Mi-8, Mi-24 and Mi-35 helicopters are being successfully operated in Zimbabwe for many years. The operators highlight the reliability and failure-free performance of the rotorcraft under tropical climatic conditions.
TEXTRON AVIATION SPOTLIGHTS IT'S LEADING PISTON AIRCRAFT AT SUN N' FUN 2018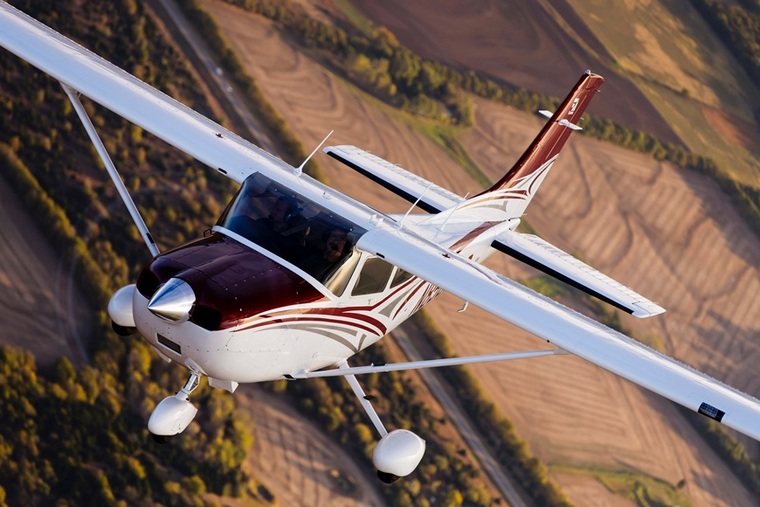 Textron Aviation Inc., a Textron Inc. (NYSE:TXT) company, is showcasing its leading piston aircraft at this year's Sun 'n Fun International Fly-in & Expo scheduled for April 10-15 in Lakeland, Florida. The company is displaying its Beechcraft Baron G58 and Bonanza G36 and Cessna Skylane 182 and Turbo Stationair HD 206 aircraft at the show. Photo © Textron.


Textron Aviation is also showcasing a new aftermarket product available through the Textron Aviation Parts Department. The Epic Eagle Head-up Display (HUD) is designed for light general aviation aircraft and minimizes distractions by equipping pilots with flight and navigation information on a full color HD display for enhanced situational awareness. Visitors can see and interact with the HUD in the company's Skylane 182 demonstrator on static display.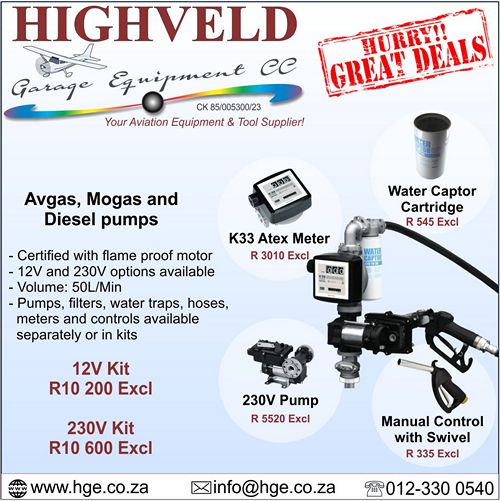 Keeping with the theme of enhanced technology for piston customers, Textron Aviation is launching its online configurator tool for the Turbo Stationair HD. The configurator is an online virtual aircraft generator on the company website that gives prospective aircraft owners a snapshot of their custom aircraft. Customers can choose everything from exterior striping schemes and colors, interior configurations, additional avionics and other features to best meet their mission needs. The aircraft base price and selected options are automatically calculated, and an electronic purchase agreement can be sent on request.
Leading up to the show, Textron Aviation began delivery of the custom-branded Skyhawk 172 aircraft to its Top Hawk university partners. For the 2018 Top Hawk program, Textron Aviation has partnered with Middle Tennessee State University, University of Dubuque, Lewis University, Embry-Riddle Aeronautical University - Prescott and California Aeronautical University. The university partners are using their Top Hawk aircraft for flight training, recruitment events and promotional activities throughout the year.
The Textron Aviation Top Hawk program, sponsored by Garmin and Bose, equips students with state-of-the-art resources including the leading flight trainer and most-produced single-engine aircraft of all time - the Cessna Skyhawk 172. The world standard for pilot training, the Skyhawk is renowned for delivering the best combination of modern features, proven dependability and next-generation Garmin G1000 NXi avionics to produce a more connected, efficient and modern cockpit. The aircraft's high-wing design enables superior flying characteristics ideally suited for pilot training.

AIRBUS HELICOPTERS SIGNS LARGEST HCARE SMART CONTRACTS IN LATIN AMERICA FOR TWO H225M FLEETS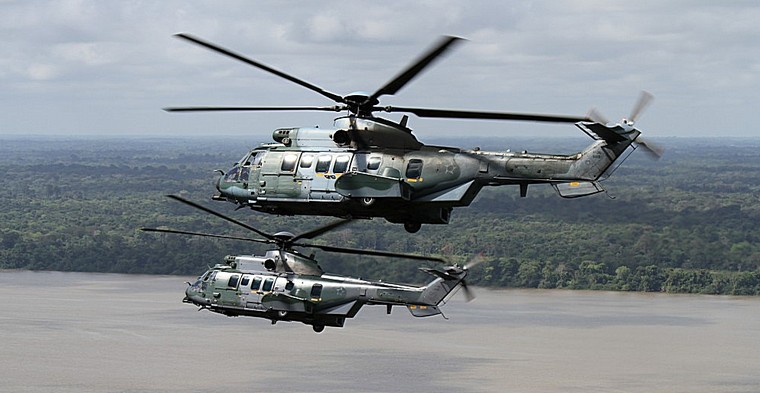 Airbus Helicopters signs largest HCare Smart contracts in Latin America for two H225M fleets. Both the Brazilian Armed Forces and the Mexican Air Force have placed their trust in Airbus Helicopters' HCare Smart by the hour maintenance programs for a total contract value of more than 125 million euros. Photo © Fabio Yalentin/Airbus.


The contract with the Brazilian Armed Forces covers the entirety of the fifty H225Ms currently on order, of which 30 have already been delivered, for the Brazilian Army, Navy and Air force. The aircraft belong to the H-XBR program, signed in 2008 with the Ministry of Defence to provide 50 H225M for the three Armed Forces. The contract with Mexico includes comprehensive support for the 11 H225M aircraft in operation by the Air Force.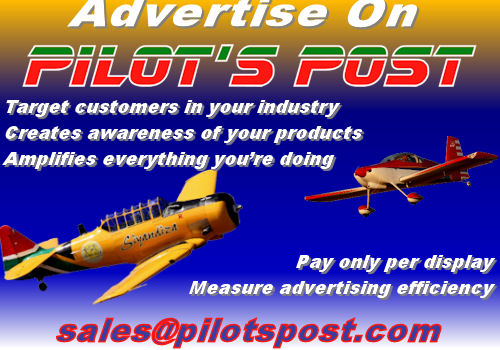 Both contracts are fully customized for each customer to cover material support for all scheduled and unscheduled maintenance. They will deliver enhanced aircraft availability through highly responsive material support backed on strong commitments.
The HCare Material Management program ensures predictability and management of spare parts and Repair & Overhaul services for a higher fleet availability and budget control. It facilitates customer management and planning and streamlines logistical and administrative flow.
Through the HCare service offer, Airbus Helicopters keeps businesses on track and rotorcraft in the skies by offering tailor-made and competitive service solutions to the customers' doorstep. With solutions covering material management, helicopter maintenance, technical support, training and flight ops, and connected services, HCare ensures that each flight is a success and performed with the highest levels of safety. With HCare, the customer can also count on a dedicated team of technicians ready to provide instant response services 24/7, 365 days a year.

USA, Atqasuk-Burnell Memorial Airport: A Cessna 208B Caravan operated by Hageland Aviation/Ravn Connect on a mail run crashed whilst on approach Atqasuk-Burnell Memorial Airport. The aircraft was about two miles from the airport. The pilot survived the crash.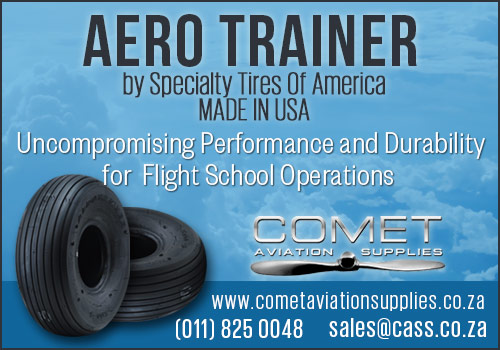 South Korea, Jeju island, Seogwipo: A Hot Air Balloon operated by Oreum Hot Air hit a tree in its attempt to land on the ground north of the Mulyeongari-oreum volcanic cone in the city of Seogwipo. The pilot died in the crash, the twelve occupants were injured.
Vietnam, Da Nang: An Airbus A321-200 operated by Vietjet on a flight from Da Nang to Ho Chi Minh City was in the initial climb out of Da Nang when both engines indicated high temperature warnings. The crew stopped the climb at 4000 feet and returned to Da Nang. During the return the left hand engine stalled, the high temperature indications continued, the right hand engine then also stalled. The crew then shut the left hand engine down and landed safely back at Da Nang about 15 minutes after departure.
Germany, Munich: A British Airways Boeing 777-200 on a flight from Bangalore (India) to London Heathrow (UK), was at FL360 about 50nm east of Budapest (Hungary) when the crew descended the aircraft to FL240 due to a problem with the right hand engine. The aircraft continued through Slovakia into Czechia, when the crew decided to shut the engine down due to the loss of engine oil pressure. The crew decided to divert to Munich (Germany) and requested emergency services on standby. The aircraft landed safely about 75 minutes after leaving FL360.
Brazil, Brasilia: A Boeing 737-800 operated by Gol Transportes Aereos with 154 passengers and 6 crew on board was accelerating for take-off from Brasilia's runway 11L when the crew noticed that the previous landing, an air force aircraft that had landed was still on the runway near a taxiway. They continued take-off passing close to the air force plane and landed in Sao Luis without further incident.
Greece, coast off Skyros: A Hellenic Air Force Dassault Mirage 2000-5 jet crashed under unknown circumstances. The pilot died in the crash.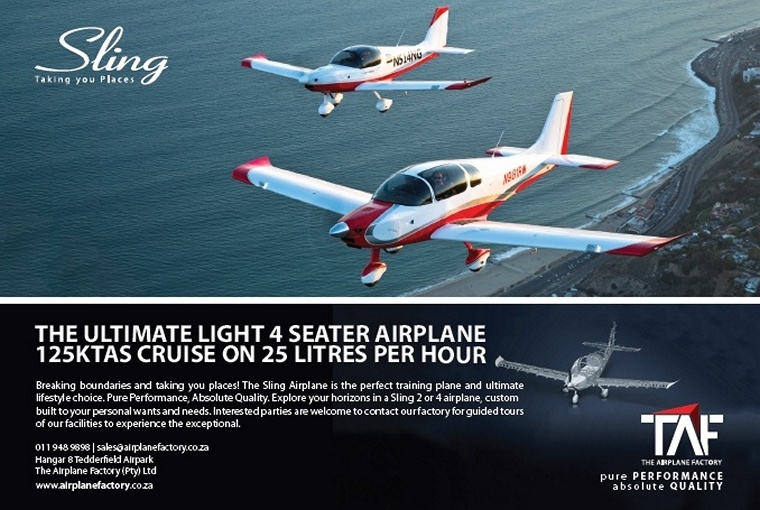 10 APRIL 1972


Lieutenant Colonel W. Roy Windover, Royal Canadian Air Force, assigned tothe North American Air Defence Command (NORAD), set a Fédération Aéronautique Internationale (FAI) World Record for Altitude when he flew a 1941 Interstate Cadet S-1A, N37239, to an altitude of 9,388 meters (30,801 feet) over Pike's Peak, near Colorado Springs, Colorado. The FAI awarded him its Médaille Louis Blériot for his achievement.


The Cadet S-1A was powered by an air-cooled, normally-aspirated 171.002-cubic-inch-displacement (2.802 litre) Continental A65-8 horizontally-opposed four cylinder direct-drive engine, with a compression ratio of 6.3:1. It was rated at 65 horsepower at 2,300 r.p.m. at Sea Level, using 73-octane gasoline.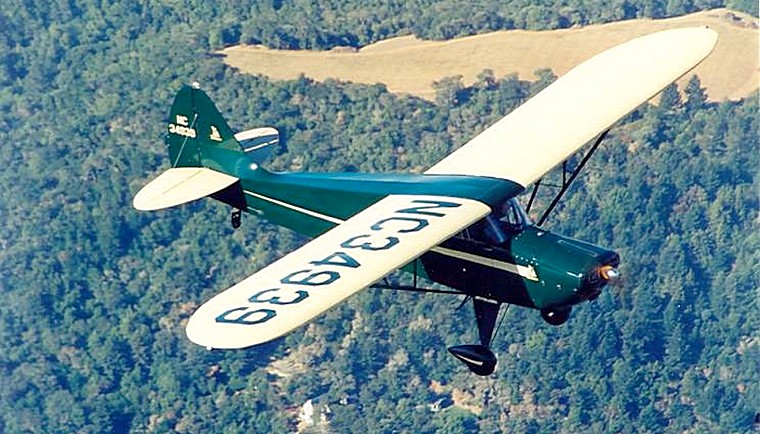 At the time N37239 set this record, it was powered by an air-cooled, normally-aspirated, 171.002-cubic-inch-displacement (2.802 litre) Continental A75 horizontally-opposed four-cylinder engine with a compression ratio of 6.3:1, rated at 75 horsepower at 2,600-2,650 r.p.m. (depending on variant) at Sea Level. The A75 required 73-octane aviation gasoline.