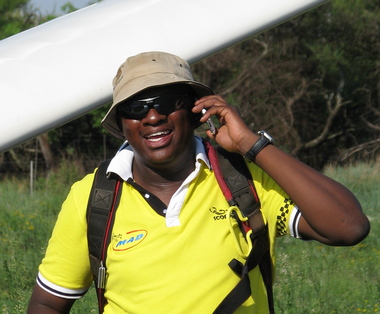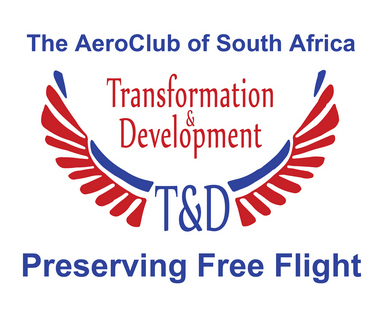 The Aeroclub of South Africa's Transformation and Development (Aeroclub T&D) team has once again used the 2017 calendar year and the and its associated activities to further grow and develop the brand amongst its key targeted stakeholders. The mandate of the Aeroclub T&D team has always been clear - growing the profession by targeting those individuals who are from previously disadvantaged environments, making them realise that the aviation industry has a myriad of professional streams that they can pursue after completing their grade 12.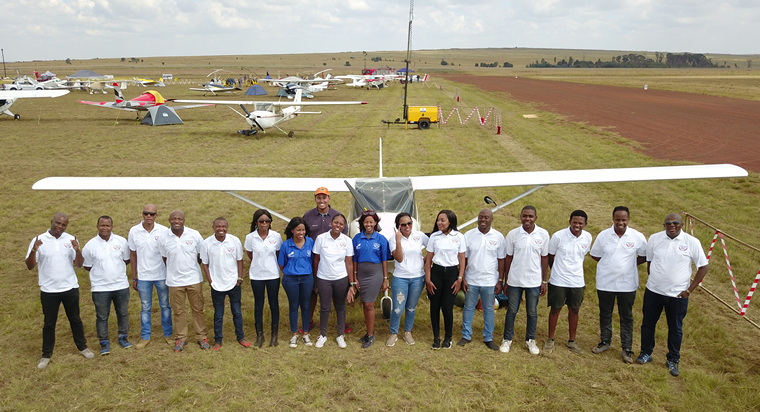 The Transformation and Development Team.

As most of these professions require good grades in pure or core mathematics and physical science at grade 12 level, the Aeroclub T&D has therefore deliberately targeted high school learners following the (Science, Technology, Engineering and Mathematics) STEM subjects stream at high school level. The team is thrilled that to date, through the programmes rolled out, we can confidently say that we are indeed making inroads and sparking that interest from the right audience.
Paying attention to learners is not only what the team is passionate about. Supporting and pushing those who are already in the various streams of the profession is also one of the key drivers of the Aeroclub T&D. 2017 saw this sector of the Aeroclub continue to exert more pressure on fellow team members to achieve their hours, continue their training, meet their licence obligations and most of all, be the best that they can possibly be in aviation. The success stories that we have had in this front bear evidence of the inroads and impact that the Aeroclub T&D continues to make in the industry.
Equipping the team to be well positioned to deliver more for the Aeroclub of South Africa Transformation and Development sector…

Growth is an important factor to all human beings. Without growth and development there is no doubt that we will remain stagnant and continue to do things the same way over and over again, expecting different results… With this in mind, the Aeroclub T&D team decided to embrace the ethos of development and growth of the team by formalising its governance structures, thereby ensuring that all programmes are executed professionally, effectively and that every member is held accountable for any of the responsibilities entrusted to them. All this is made possible under the chairmanship and guidance of the chairman of the Aeroclub T&D team.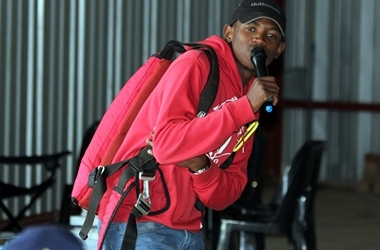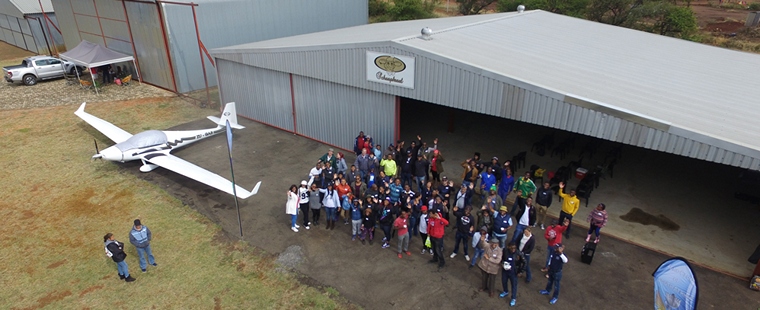 Kranskop Gliding Day 2017.


To this end, the board which also fulfils the responsibilities of the executive management team continued to meet on a monthly basis during the year to review and address issues of discipline, member support initiatives and events calendar. This platform has enabled the team to be more focussed and streamlined in its approach to the events at which to participate, and programmes to support. During planning for any big events, invitations have been extended to all other members to ensure that information is shared in a transparent manner and that activities and level of participation is brain stormed to enable full participation of members based on their strengths and capabilities, e.g. team managing the information sharing activities, paragliding, flight simulations, air traffic controllers, delta darts, drones, etc. This approach has proven to be very successful and has ensured full participation of members at most events.

Responding to the big REASON for participating in events

There is no doubt that events in any form, shape or size can have both a positive and negative impact on the business, organisation or even the individuals associated with the event. Their success is dependent on numerous reasons which include, the date of the event, budget available to spend on marketing initiatives and activities that will excite the people you are attracting to your event and finally, the location of where the event is held.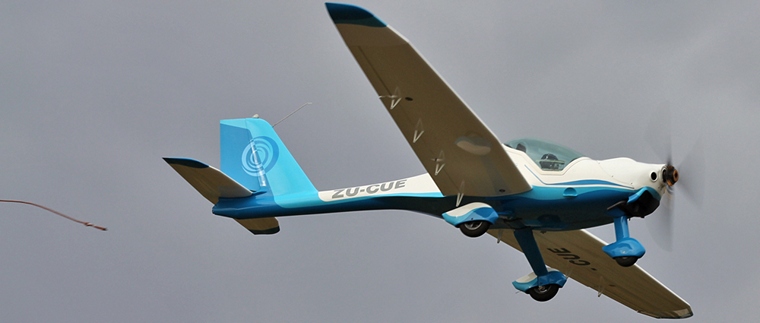 Touring Motor Gliding Day.


A successful event can take an organisation from where it currently is to where it wants to be. Our Aeroclub T&D goals have always been clear in every event that we have participated in, and these are the same reasons for our existence - to inform, to include, to celebrate, to persuade, to attract, to grow - the aviation profession. Therefore, we always endeavour to ensure our events are educational and entertaining for sponsors, learners and aspiring previously disadvantaged aviators.

Smiles all around after the flight at the Touring Motor Gliding Day.


To this end, during the 2017 calendar year we participated in the following events: Aeroclub Airweek, New Castle Airshow, Kranskop Gliding Day, Rand Airshow, Wonders of Aviation Tour Day, and Touring Motor Gliding Day. Through these, we are proud that we were able to reach 845 learners and aspiring aviators. These events include the fly-in which was held at the Brits Airfield on November 2017
Our team also visited 25 schools and reached 550 learners as part of career guidance and information sharing initiative, ensuring that we still have contact with schools that we can't reach during our fly-ins and at Airshows.
Finally- we must be doing something RIGHT

At the 2017 Aeroclub of South Africa awards, the chairman of Aeroclub T&D was presented with accolades that bear proof of the work and the leadership that he has continued to provide to the Aeroclub T&D team. The team is proud to be led by a leader like him.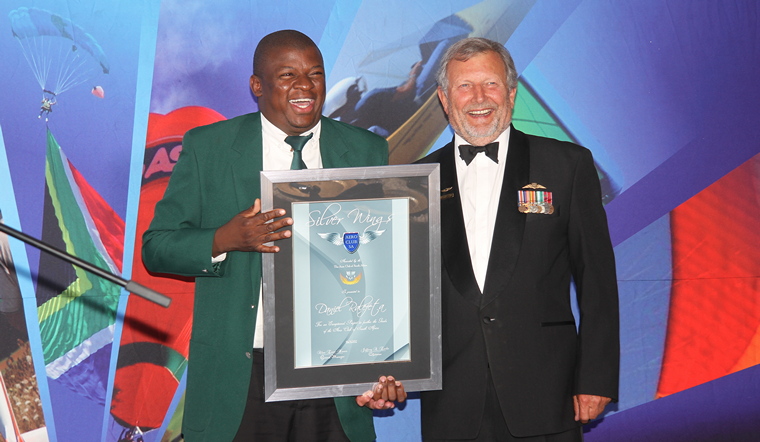 Daniel Ralefeta with Jeff Earle.


We also congratulate all our members who have done well throughout the year, achieving various licences and moving closer to their ultimate goals! We salute you team!
Way forward… 2018…the BIG year of implementation

The Aeroclub T&D team is cognisant of the fact that although it is making inroads in the profession, its impact it's still very low. The reasons vary and while some of them can be tackled by the team, most of them are still outside the control of the team.
For this reason, the team has vowed to make 2018 the year of literally rolling up the sleeves to till the grounds where the seeds have already been planted. Watering the ground and making sure we reap those fruits.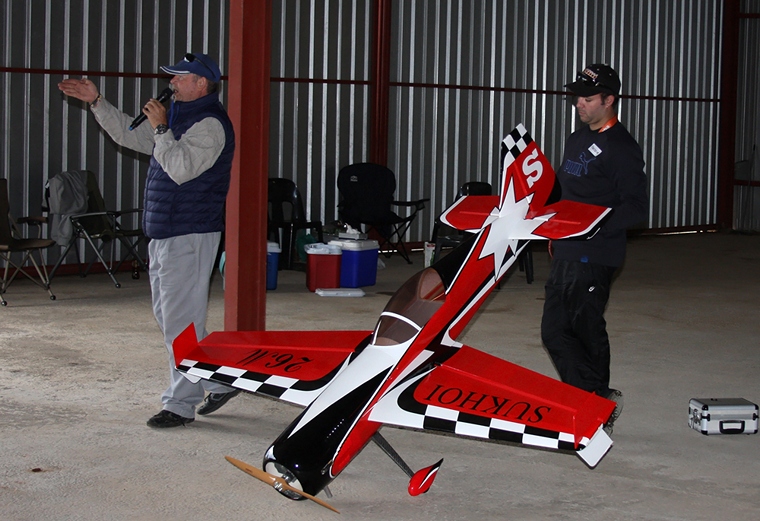 Explaining the principles of flight.


As part of our way forward, we will begin to closely track and monitor individuals who join the aviation industry through the efforts of the Aeroclub T&D and record their progress. This will ensure that we reduce the dropout rate and continue to offer our support until their goals have been reached.
As finances still prove to be one of our biggest obstacles, we are not complacent in our activities and continue to find worthy partnerships and sponsorship opportunities that will assist us to stretch our rand even further.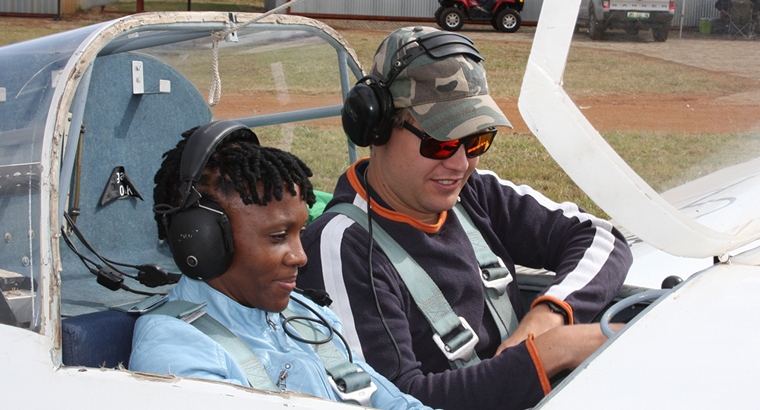 Pre-flight check prior to take-off.


We look forward to a more fruitful and rewarding 2018 for all our members… as we continue to RISE!
Daniel Ralefeta