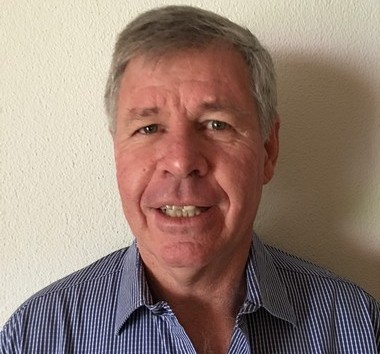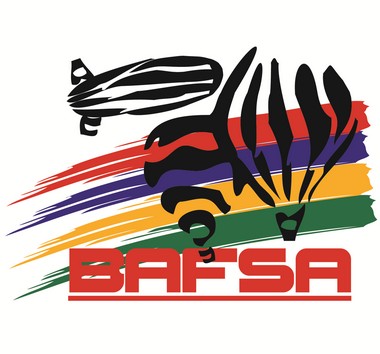 BAFSA COMMITTEE 2017
Chairman: Richard Bovell
Vice Chairman: Bradley Smith
Treasurer/Secretary: Martyn Evers
PRO & Media: Hanke Fourie
Land Owner Relations: Bill Harrop
Technical & Training: Flip Steyn
Membership of BAFSA remained largely in line with immediate previous years, circa 40 plus members.
This membership is unfortunately not a direct reflection of the status of sport ballooning in South Africa. Our membership is boosted by a number of commercial balloon pilots who are obliged to be members of BAFSA. All efforts need to be made and increased to include as many of the commercial pilots in sporting activities in order to ensure growth of sport ballooning in South Africa.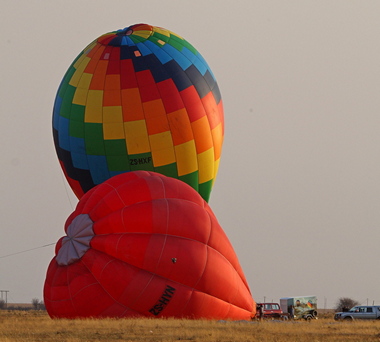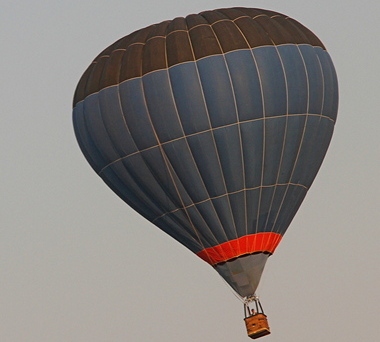 Early morning launches during the SA Nationals.


Regardless of the small number of pilots interested in sporting activities, several local and international events were attended by our pilots during the past year, these included:
Aero Club Airweek 2017
Lorraine Mondial Air Balloon Festival in France
South African Hot Air Balloon Championships in Bothaville
Several away weekends of Fun Flying
Communication with our members is seen as key, this is being addressed by regular update newsletters and inviting members to attend our committee meeting.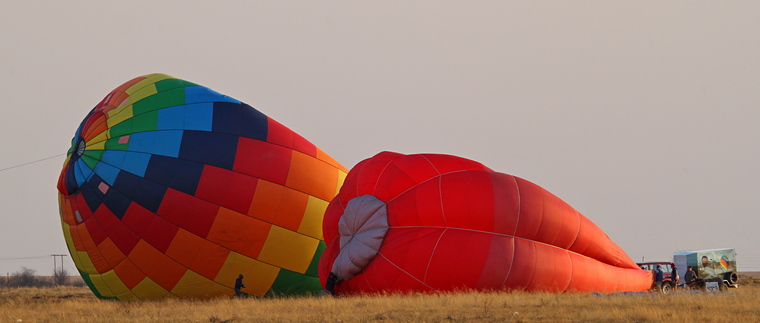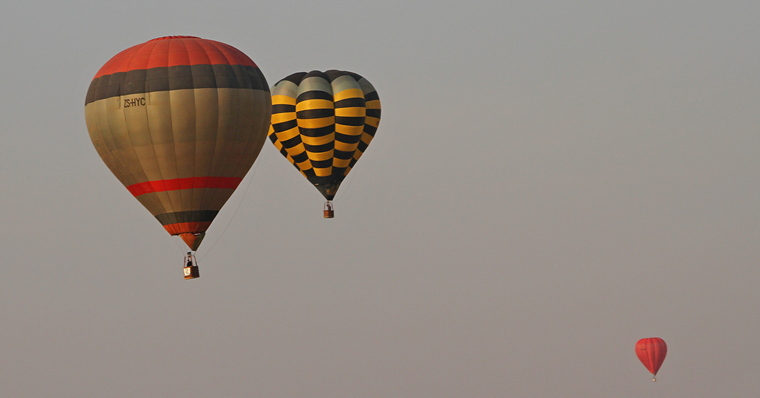 The National Championships were held in Bothaville from 14-17 September 2017


2018 holds great promise for BAFSA members with opportunities to participate in several events, including our National Championships in its refreshed format, the Aero Club weekend to be held in Middleburg, the Albuquerque International Balloon Fiesta and numerous fun flying weekends.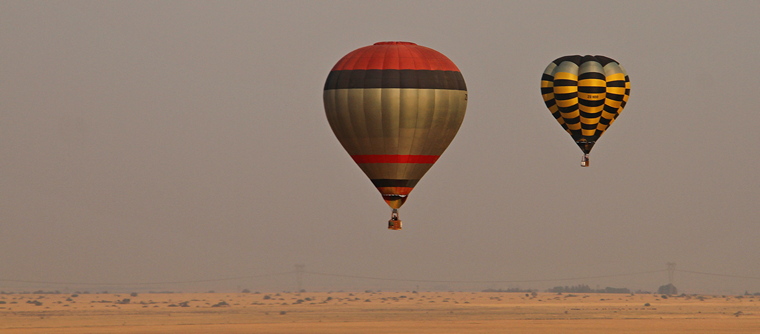 Two of the competitors during the nationals.


We welcome and encourage greater participation and involvement in all BAFSA activities and our thanks to stalwart volunteers who continue to support ballooning.


Preparing for launch during the Nationals.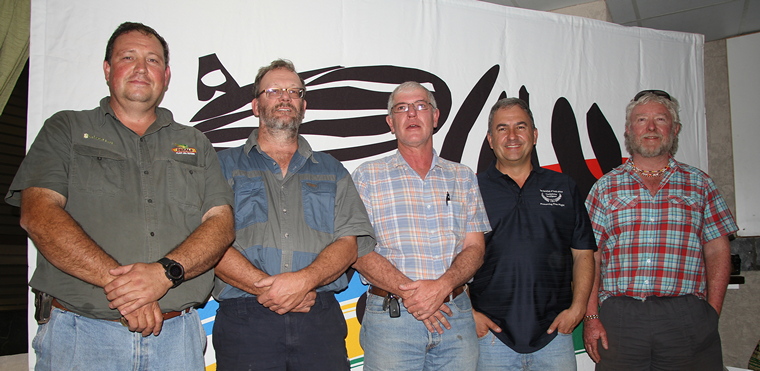 The competitors at the Nationals.


Our National Championships were held in Bothaville from 14-17 September 2017, following cancellation of our previous event dates in May 2017. The event attracted 5 pilots and final results were: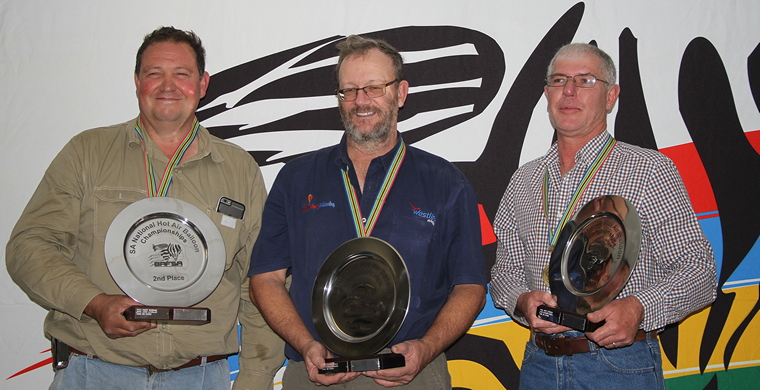 Danie Minnaar, David McGregor & Eugene Schilz

Albeit that the event was small, it was run on the same basis as larger international events, with some local bias.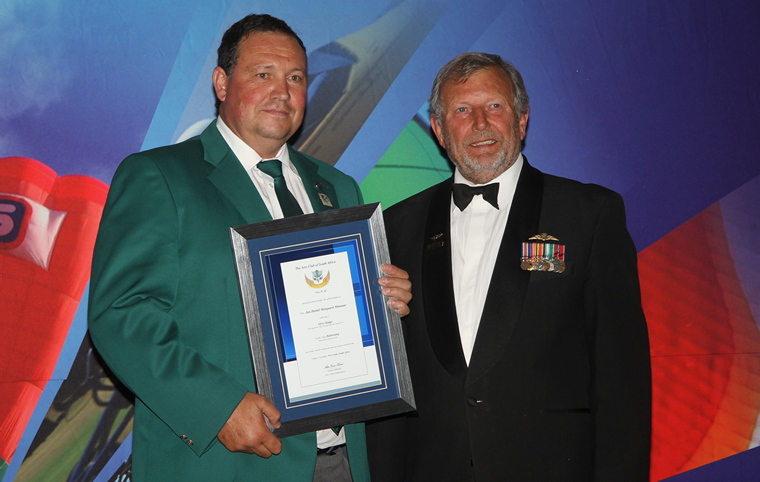 2016 National Champion, Danie Minaar.


Our 2016 National Champion, Danie Minaar was awarded his Protea Colours at the 2017 awards evening, following his participation in the World Championships in Japan.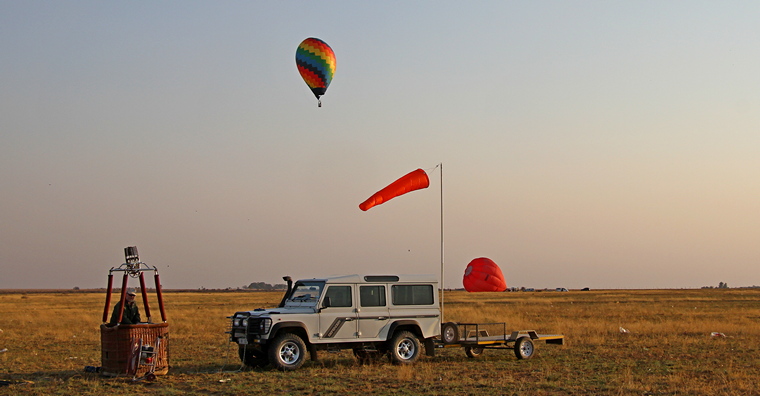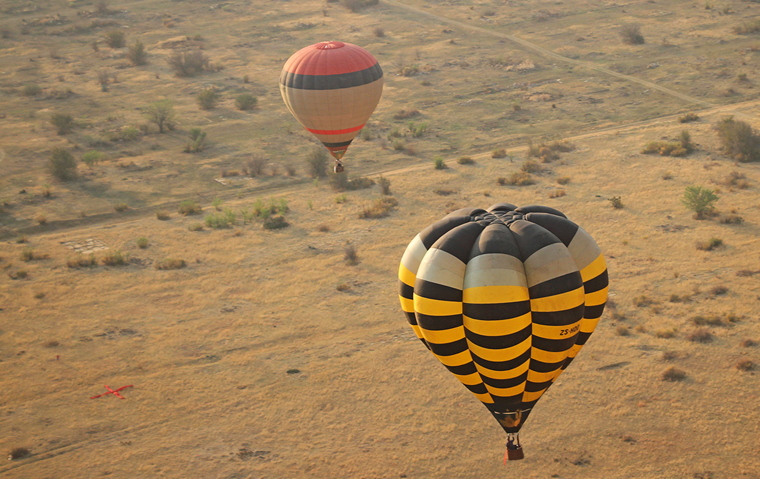 Friday at Bothaville during the Nationals.


The status of sport and commercial ballooning is being tackled by the new committee that was elected at our May 2017 AGM and a revised format of the National Championships is being planned for 2018, which will hopefully see participation numbers of the 1990's.
Our revised ARO Manual of Procedures has finally been prepared and submitted to RAASA for comment and approval. Adoption of this Manual of Procedures should assist in the management of ballooning (both sport and commercial) in future years.
BAFSA continues its involvement with the transformation and development section of Aero Club, following the successful initial event that was held at the Brits Airfield. Planning for our 2018 events is currently in progress.