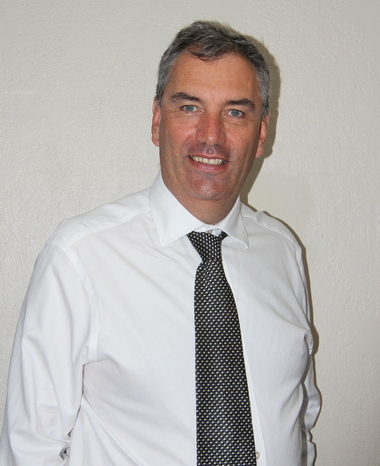 I instinctively knew that taking on the position in June 2017 of General Manager in the Aero Club of South Africa would pose some challenges, but this did not prepare me for the magnitude and quantum of the plethora of problems that I faced. I thank Richard Becker for holding the fort much longer than he wanted to and never failing to assist me when called upon to resolve issues.
There contemplation and resolution was not done alone I would like to express my deepest gratitude to Sandra Strydom (my right hand "man"), Kevin Storie (undoubtedly one of Aero Club's most supportive members), Jeff Earle, Paul Lastrucci, Hanke Fourie, Rob Jonkers, and Chandre Steenkamp for their generous support and guidance when I needed it most. The personal sacrifices made by the executive team need to be witnessed to be believed. The Aero Club Board Section Members have also been massively supportive, in particular Yolande Combrinck, James Pitman and Rowena Kraidy. Tony Frost has been there when I have needed someone to bounce ideas off, as he is most understanding of the business decisions and associated people dynamics. Karl Jensen has never failed to step up to the plate when called upon, which has been often.
The recreational aviation landscape was undeniably altered when the SACAA unilaterally decided to reabsorb all functions performed by RAASA, for reasons still shrouded in mystery and ambiguity. This gave rise to natural concerns over the future of recreational aviation in general and the role of Aero Club in particular. It created a loss of trust with the SACAA. Despite this, all current indications are that recreational aviation should be stronger for it. When serving on the SACAA's RAASA Transitional Council, I was not asked to make any decisions affecting RAASA's future and seemed to have little influence in the few debates held in the meetings. This is now all largely irrelevant, as RAASA will be fully amalgamated with the SACAA. We can only hope that the excellent service levels offered by RAASA continue. There has been a recent change in the relationship with the SACAA and all indications show a future with very positive outlook. We should all undertake activities that foster good relationships going forward.
RAASA will continue until the end of March in 2019, and the future is to some degree uncertain. There are plans to amalgamate it fully with SACAA in Midrand, but they lack the physical office space to accommodate them. So I expect that there will be some staff changes and re-branding, but this does not mean all changes are necessarily negative.
The regulatory environment affecting recreational aviation has become increasingly complex and burdensome. Aero Club's role going forward will be to reduce and simplify this, so that as many barriers to entry are removed for new enthusiasts. The recent rejection of proposed changes to parts 55 and 56 reflects the industry desire to simplify and design its own reasonable rules. Overall, recreational aviation seems to continue from strength to strength, no matter what obstacles are placed in the path of its enthusiasts.
A survey of our membership shows an aging population that does not mirror the overall demographics of South Africa. The challenge to change our membership to better reflect overall demographics will haunt us for years, as recreational aviation has always been naturally attractive to white males across the world in its approximate hundred years of existence. This does not mean we should not seek to make it especially attractive to females and persons of colour. Each section for its own survival needs to reflect on the barriers to entry and implement solutions to assist new entrants. We need to foster the needs of females and persons of colour. I am especially interested in true enthusiast's irrespective of their demographics. Skin colour and sex were not of their choosing but being an aviation enthusiast is, and I want to be with people that like aviation. In finding and growing aviation enthusiasts, Daniel Ralefeta and his team have been achieving great things largely unnoticed.
Aero Club proudly celebrates its centenary in 2020, a truly significant achievement when you really think about it. But our centenary is a timespan only just beyond tomorrow away and unless we all pick up our oar and start rowing, currents will take us past the harbour of opportunity before we know it. Rob Jonkers has been saddled with a long wish list and too few volunteers. His generous capability only extends so far, we need assistance to help make something special that should be memorable for all, in our lifetime.
During the year Aero Club has proudly boasted of its members achievements and awarded them accolades at our annual awards dinner. We have also made reasonable attempts to connect with our members during the year by attending many events, but most of all listening to our members and substantially increasing communication at all levels. Our collaboration with Pilots Post for professional electronic news dissemination has been well received. The Airweek at Parys was well attended and every year we aim to build on it to make it the key aviation event, just as Oshkosh has become.
Aero Club's role is to
preserve, protect and promote free flight
. This has not changed and will be our focus for years to come. We have held no less than three strategic review meetings that have solidified us as a team, defined short term plans and marked out long term goals.
I am embracing 2018 as a year where massive changes will occur and we should embrace them positively and capitalise on the opportunity. I love flying in a country that allows recreational flying freedom, and
this only occurs because of our collective and focussed membership
. Without your support none of us would fly, so I am especially grateful to each of you and I am looking forward to meeting so that I may share your enthusiasm.
Fly Safe,
Alan Evan-Hanes
Aero Club Offices, Rand Airport
February 2018